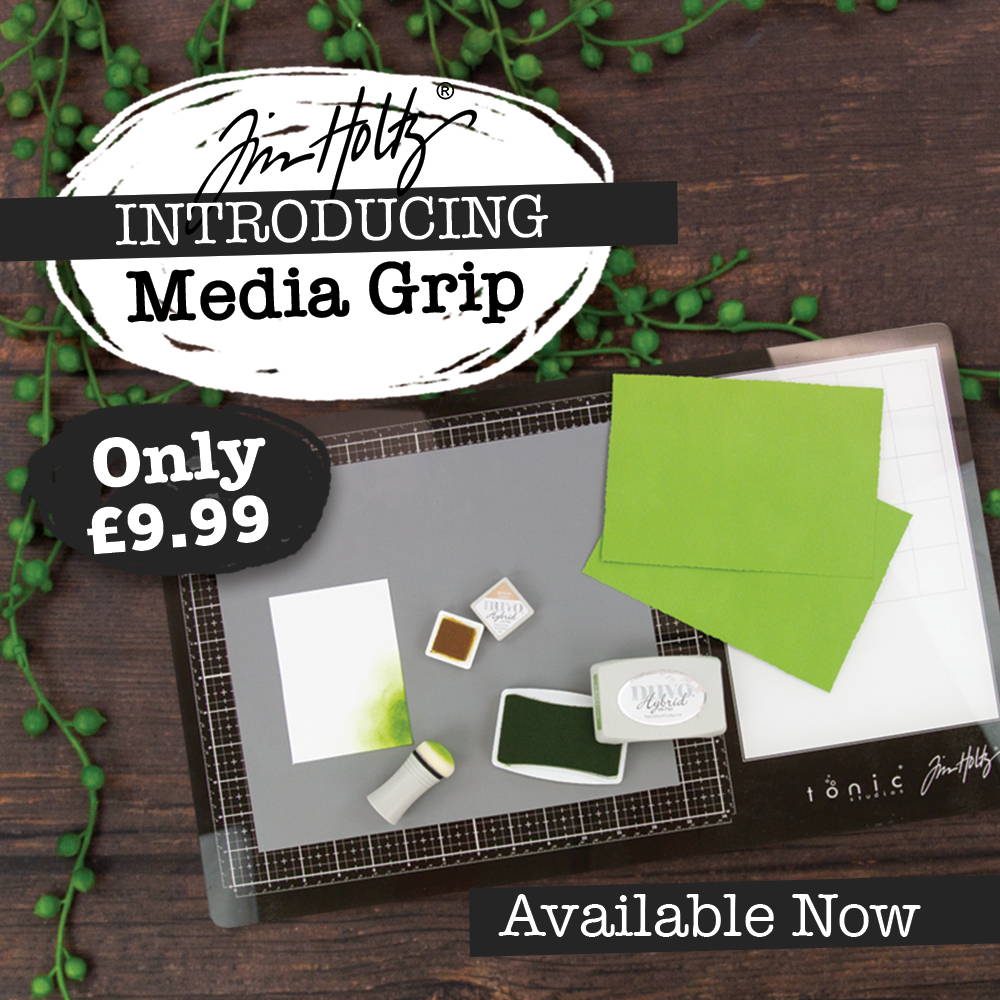 Introducing the brand new Tim Holtz Media Grip, comes in 12" x 10.5" and it's the crafter's best friend!
The Tim Holtz Media Grip holds media in place for ink mixing, stamping, printing and stencilling.
Easily cut to size as required, the Media Grip is durable, heat resistant and washable, perfect for all kinds of creative mixed media activities!
Get yours for £9.99 today, whilst stocks last!
Tim Holtz is a designer with a difference. His unique style and techniques demand unique tools of quality.
The Tonic Studios Tim Holtz range of products have been designed, developed and endorsed by Tim Holtz.
Don't forget, active Tonic Craft Kit Subscribers get 10% off their basket using the discount code "TCK" at checkout too!