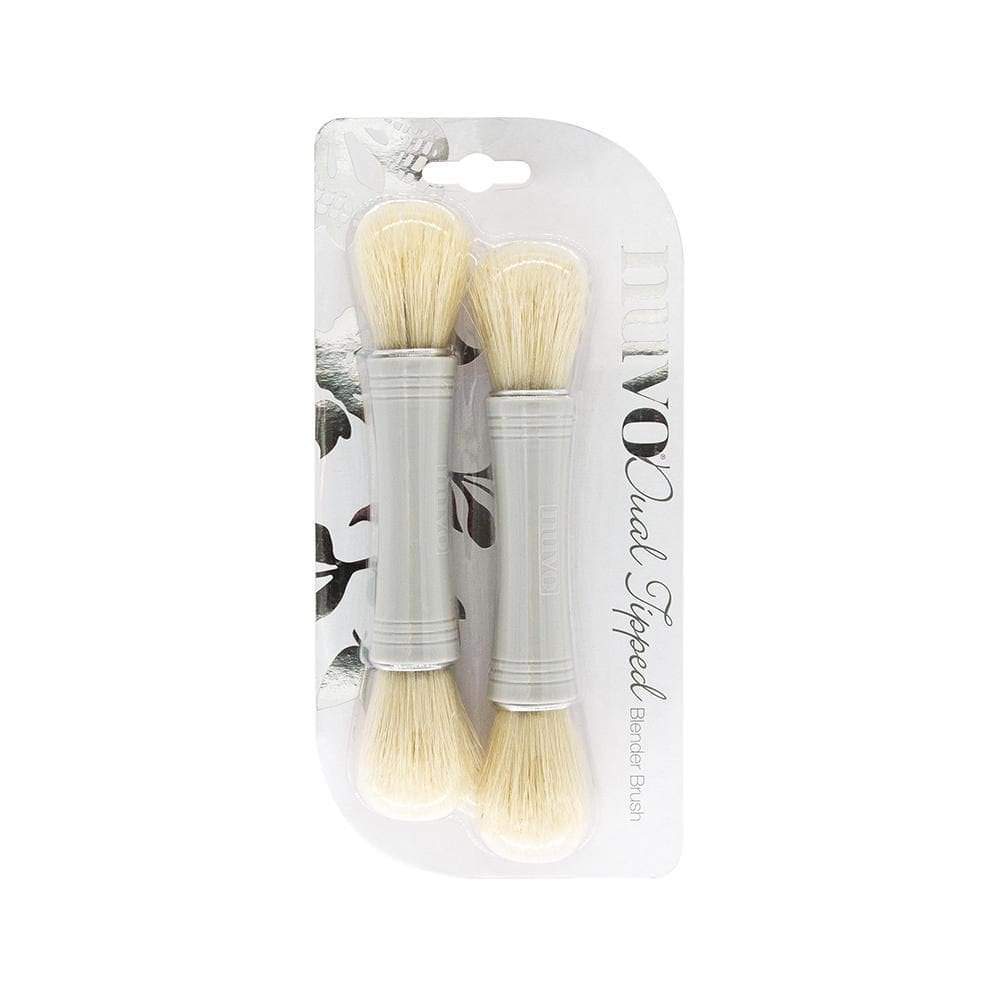 Delivery Info:
UK Delivery: Order over £20 for free Delivery.
Worldwide: Starting from £2 for orders over £20. See Shipping page for more info.
Nuvo - Dual Ended Blender Brush - 2 Pack - 984n
Tax included.
Description
Nuvo Dual Tipped Blender Brush
Whether you are buffing or blending, the Nuvo Dual Tipped Blender Brush is
the perfect choice for various mediums, from Hybrid Inks to Embellishment Mousses. Designed with an easy-to-use lightweight handle and highly textured bristles, the Blender Brush gives you complete creative control to bring your ideas to life. This key item can be used with stencils, embossing folders, Gilding Flakes and much more, making this a worthwhile addition to your toolkit. Available as a pack of 2 dual-ended brushes or a pack of 3 brushes.
Nuvo Dual Tipped Blender Brush 2 Pack is perfect for use when buffing and blending a variety of crafting mediums and offers the following features -
✓ Two products per pack 
✓ Each product features two bristle heads - sized at 4.5cm (1.8") per head
✓ Highly textured bristles to ensure the perfect spread of mediums used 
✓ Contoured plastic handle to ensure ease of use - sized at 9cm (3.5")
✓ Easy to clean - simply wash in hot soapy water
✓ Overall product length 18cm (7.1")