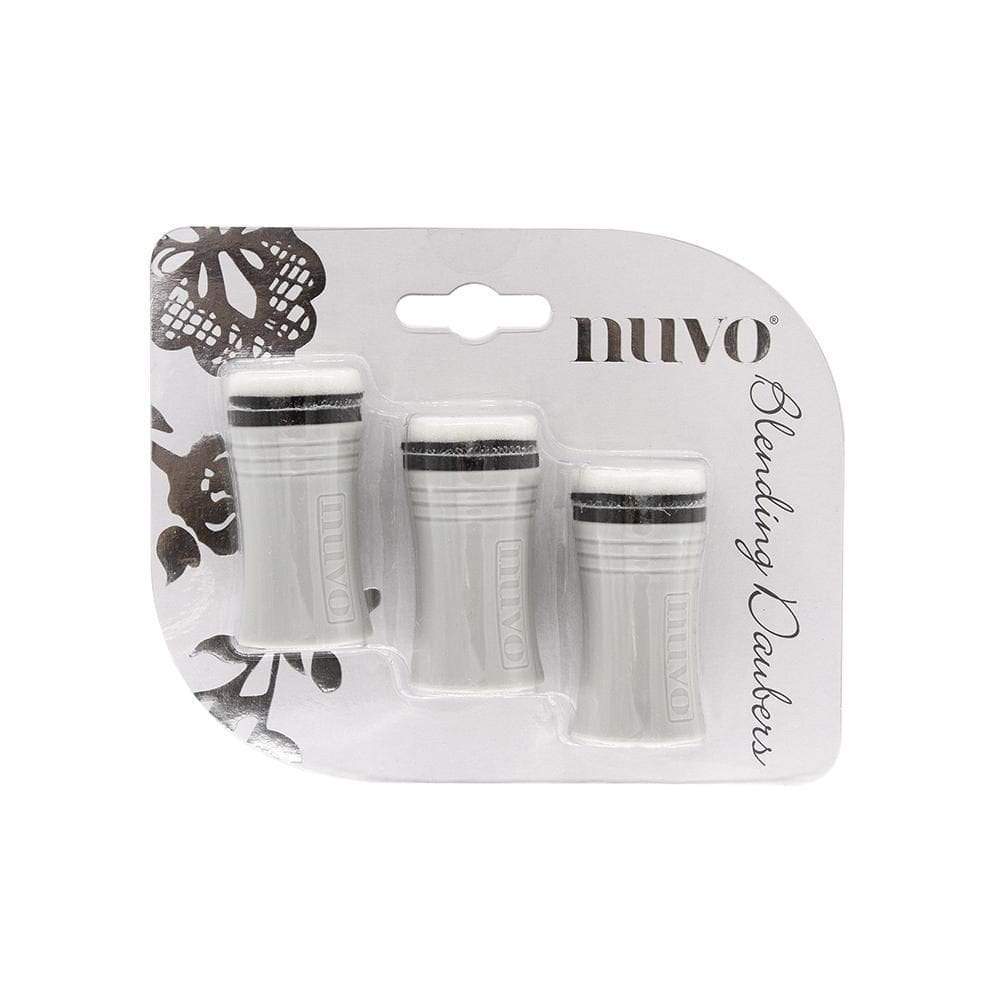 Delivery Info:
UK Delivery: Order over £20 for free Delivery.
Worldwide: Starting from £2 for orders over £20. See Shipping page for more info.
Nuvo - Blending Daubers - 3 Pack - 971n
Tax included.
Description
Nuvo Blender Daubers
Whether you are buffing or blending, the Nuvo Blender Daubers are the perfect choice for various mediums, from inks to embellishment mousses. Designed with an easy-to-use handle and round foam applicator, the Blender Dauber gives you complete creative control to bring your ideas to life. This key item can be used with stencils, embossing folders and much more, making this a worthwhile addition to your toolkit.
Nuvo Blending Daubers offers the following features as the perfect choice for applying a range of mediums from inks to embellishment mousses -
✓ Round foam dauber head with velcro backing to ensure adhesion in use - 3cm (1.2") wide 
✓ Easy to grip contoured plastic handle - 4.5cm (1.8")
✓ Perfect choice for use with a variety of mediums - from inks to embellishment mousses
✓ Overall length 5.5cm (2.2")
✓
Replacement heads available -
Nuvo Blending Dauber Replacement Pads - 20 pack
(966n)