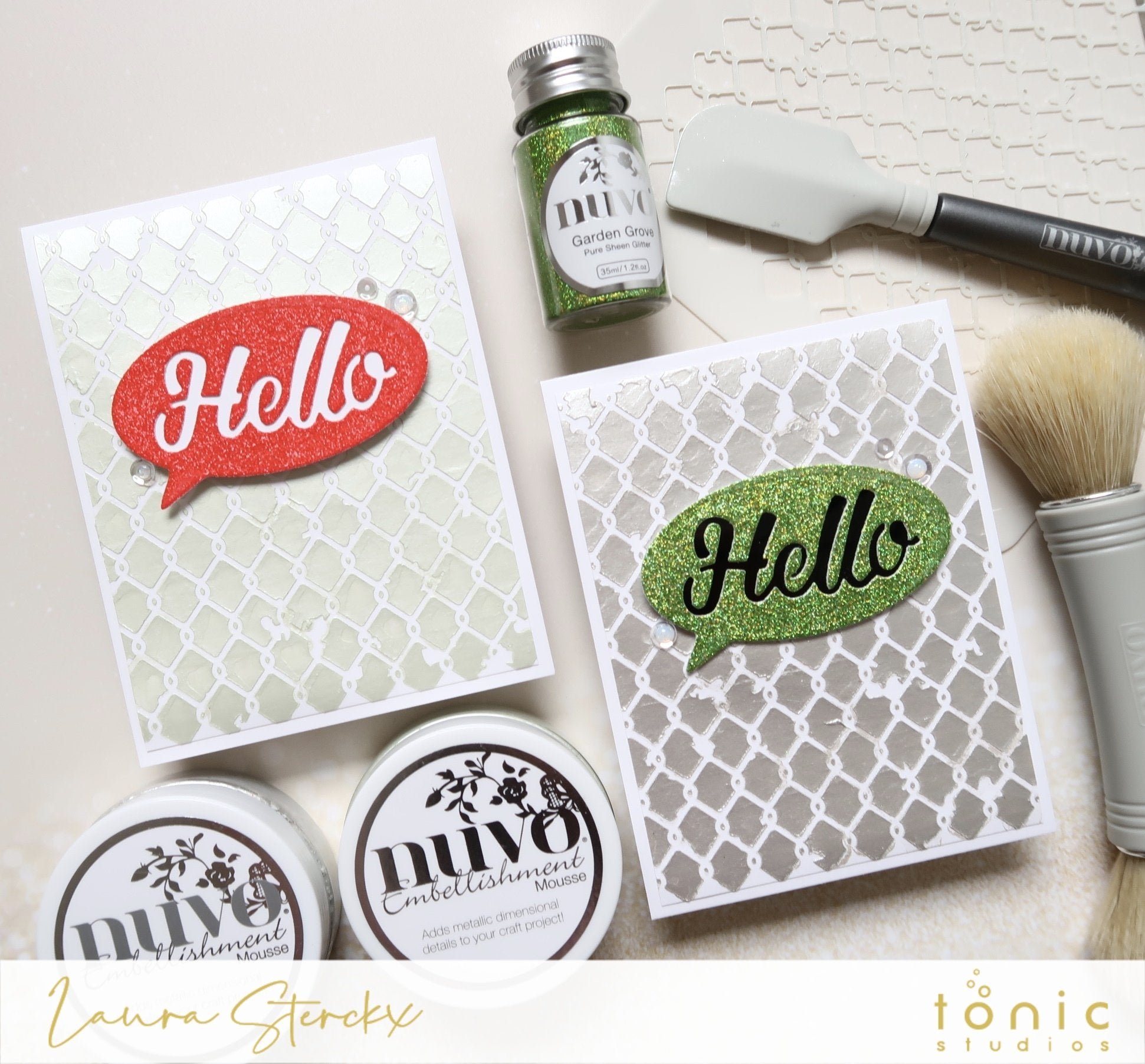 Hi, friends! It's Laura Sterckx here from Making Cards Is Fun and I'm glad to be back on the Tonic Studios blog and YouTube channel with TWO new cards!
In today's video, I'll be showing you how to create sparkly die cut sentiments with Pure Sheen Glitter and the Miniature Moments Hello Die Cut. On top of that, I'll show you how to create quick and easy metallic backgrounds with Embellishment Mousse.
The Embellishment Mousses are such a joy to work with! For the pale green background, I used the Honeydew Embellishment Mousse and for the platinum color, I used Pure Platinum. The Mesh Panel Stencil is such a gorgeous stencil! I love how modern it looks.