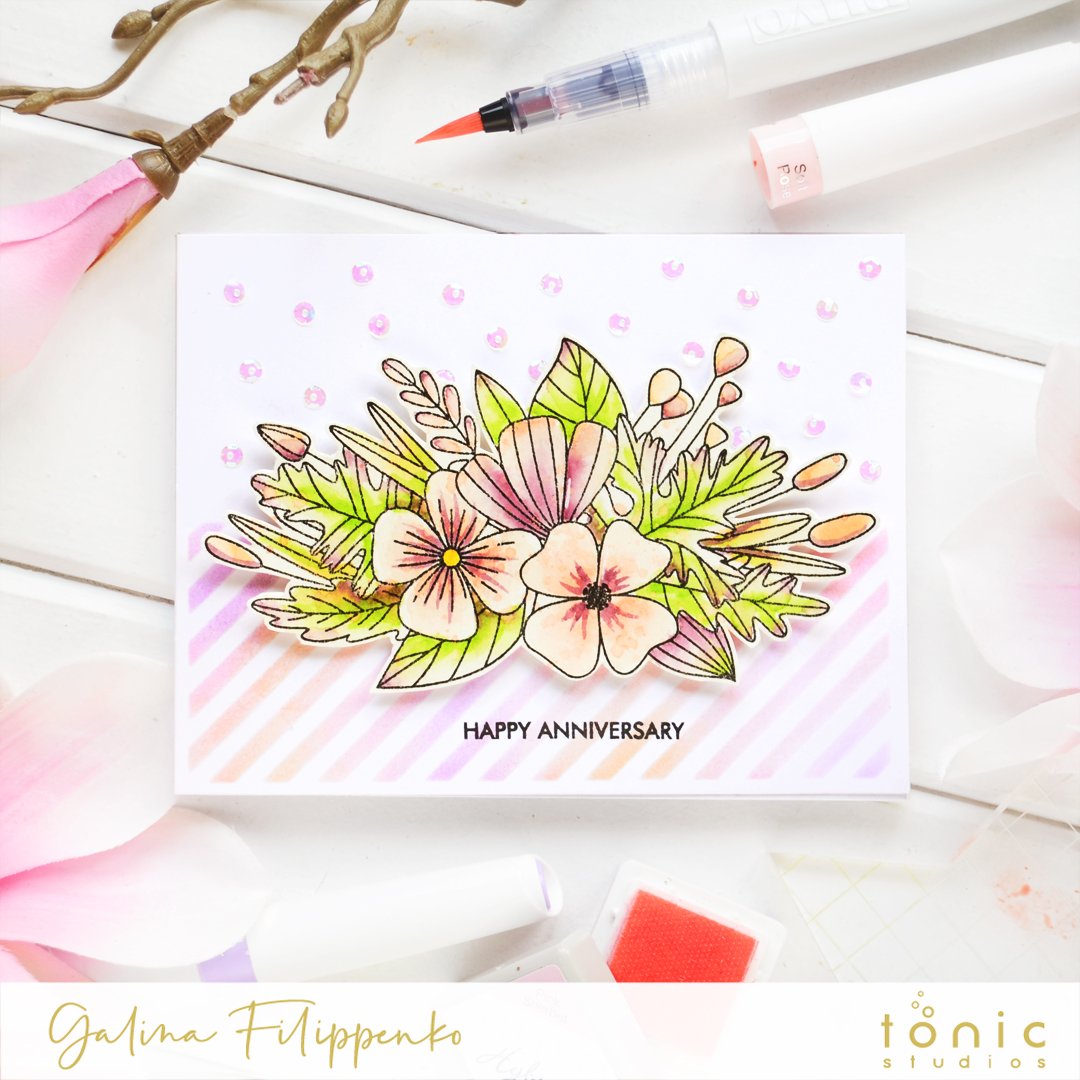 Hi everyone! It's Galina here and today I'm sharing a soft and delicate floral card using new beautiful stamp – Botanical Burst as my focal point on the card and one tiny sentiment stamp from – Celebrate Sentiments Stamp set.
For this card, I decided to combine pastel colours of Aqua flow pens with similar colours of Hybrid Inks to create colour coordination.
My perfect match is Spring Meadow pens and such inks: Pink Sherbet, Spring Heather (light violet colour) and Powdered Peach.
I also embellish my card with perfectly matching sequins from Golden Years Sequins set.
In the video below I show you how I made this card
Prepare a card base, a white card panel and a piece of heavyweight cardstock
Create a DIY stencil or mask. For today  I used Curved crosses & simple stripes die set by Tonic Studios to do this.
Apply different colours of hybrid inks through the stencil or mask.
Stamp a flower bouquet with black hybrid ink on a watercolour paper
Colour your image with Aqua flow pens. Add colours on places where shadows should be and blend colours with a water brush or a paintbrush and water.
Cut out the bouquet with scissors.
Foam mount the floral image in the centre of the card panel
Stamp a sentiment under the bouquet.
Embellish your card with sequins. Use clear-drying strong liquid glue for adhering sequins on the card, such as Adhesives – Deluxe Adhesive or Funky Glue Pen.