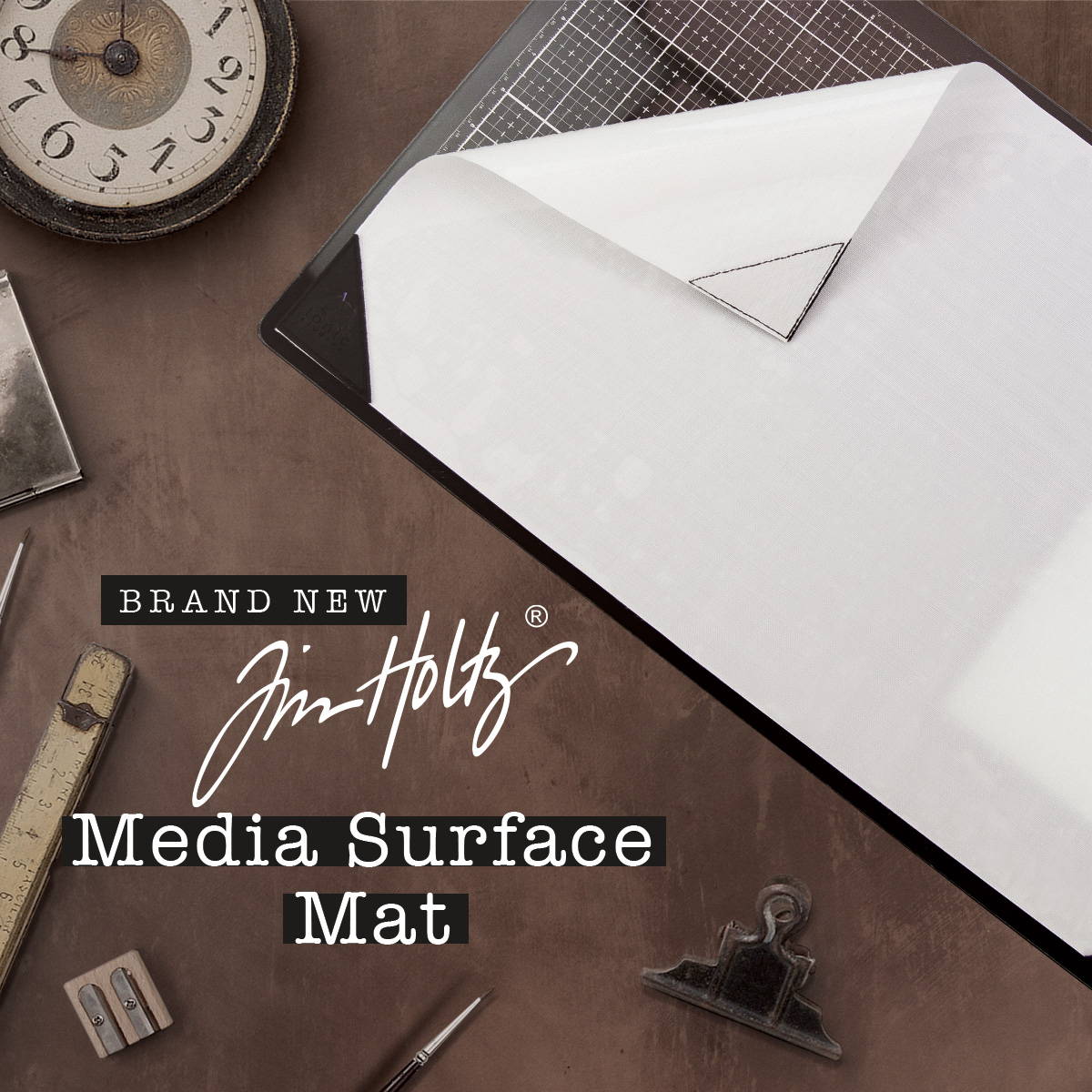 The brand new Tim Holtz® Media Surface Mat, is the ideal non-stick surface to use with the Tim Holtz Glass Media Mat

Designed to work with the Tim Holtz Glass Media Mat

Measuring 35.5cm x 58.3cm (14" x 23") with a sleek black finish, the Tim Holtz Glass Media Mat is a fantastic multi-functional tool for creating in your workspace.
The 30.5cm x 35.5cm (12" x 14") measuring grid features imperial and metric measurements, and the white 19cm x 27.9cm (7.5" x 11") mixing palette area (complete with a durable, easy-clean non-stick mat) is ideal for preparing wet mediums.
Secure media in place for ink blending, stamping and stencilling using the Tim Holtz - 12" x 10.5" Media Grip - 4633E
Use in conjunction with the Tim Holtz Media Tool Set to allow easy removal of media and extra precision
The Tim Holtz Media Mat is the perfect multi-functional tool for creativity in your workspace offering the following features -
✓ Toughened safety glass that is durable to support all crafting projects.
✓ The mat measures 35.5cm x 58.3cm (14" x 23")
✓ The mat incorporates a mixing palette area of 19cm x 27.9cm (7.5" x 11") - ideal for all mixed media projects
✓ The mat features a 19cm x 27.9cm (7.5" x 11") removable easy clean mat with an anti-slip backing designed for mixing and blending inks and mediums.
✓ The surface of the mat features grid markings to enable correct alignment of projects.
✓ Non-slip feet to avoid the product moving when in use.

Don't forget, active Tonic Craft Kit Subscribers get 10% off their basket using the discount code "TCK" at checkout too!