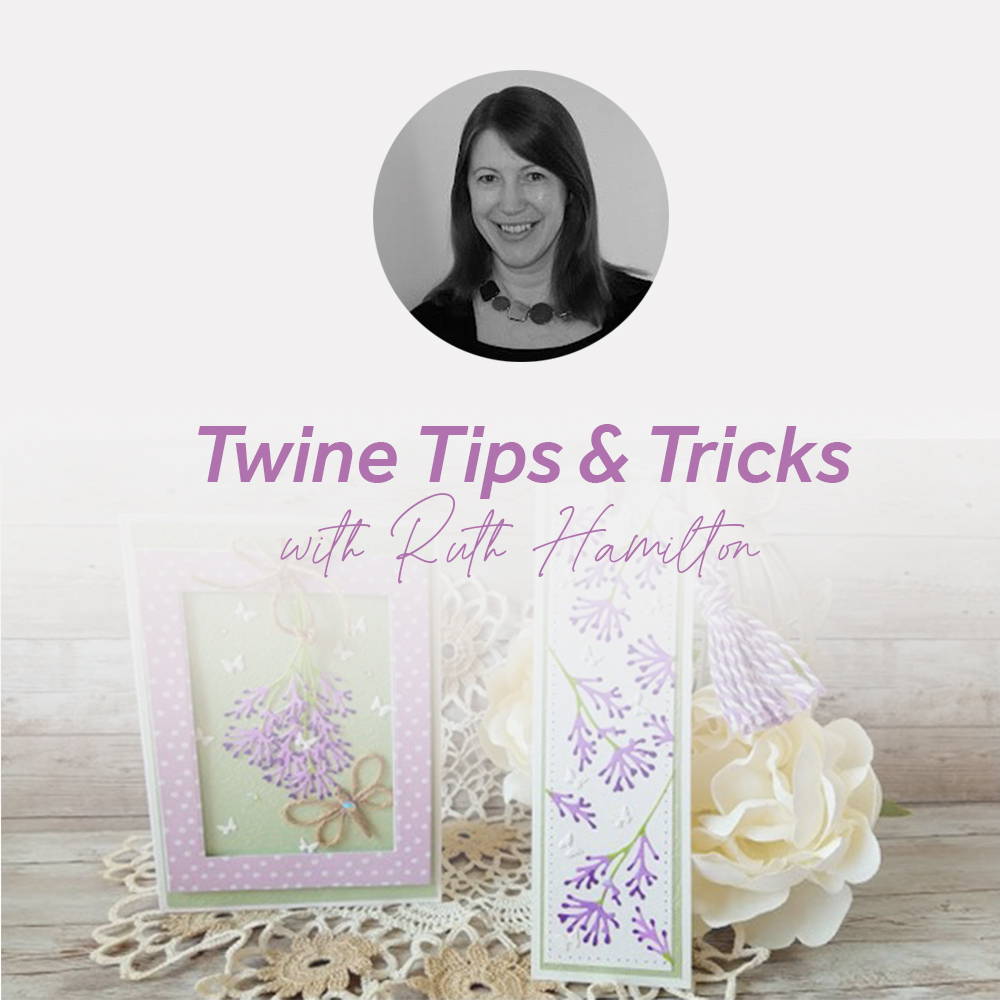 Baker's Twine is back in stock!
This is "substantial" weight and you get 25 m on each roll. The colours as shown below are Pewter Grey, Chilli Red, Marigold Yellow, Mauve Purple, Jute, Jet Black, Teal Blue and French Blue.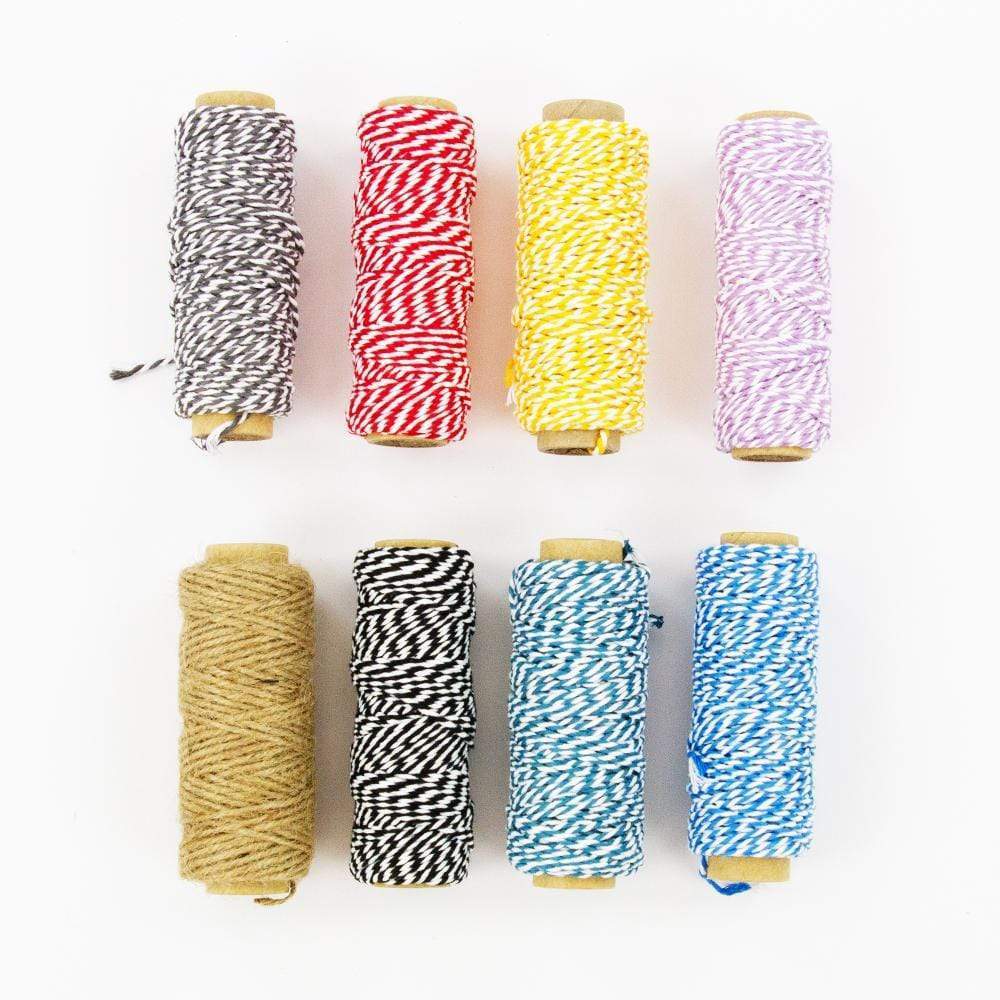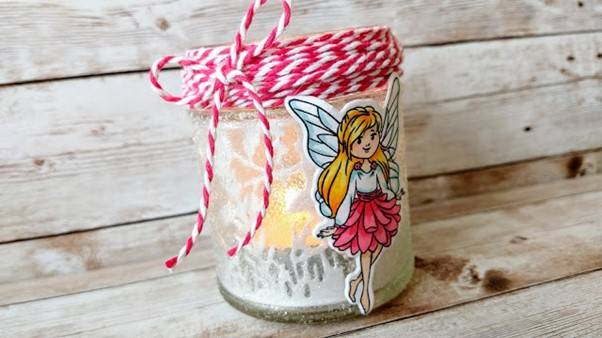 Twine adds a whole new dimension to your craft projects and gives a rather rustic feel. It can be used to wrap gifts, embellish bookmarks or adorn your cards in the form of bows etc.
I am going to have a little look at some of the ways you may like to incorporate it into your card making.
As well as the more obvious ways of using twine, such as wrapping 2-3 times around a layer on your card, there are so many more ideas.
You may remember how I used twine on a battery tealight jar
Today, I've made a matching card and bookmark using some of the gorgeous Jute Twine and Mauve Purple Baker's Twine.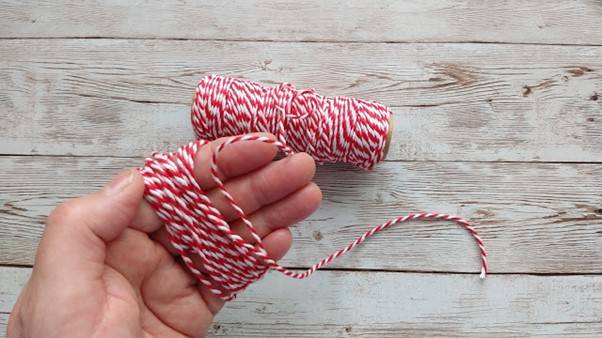 Wrap the twine around your hand approx 15 times, leaving a long tail at both ends.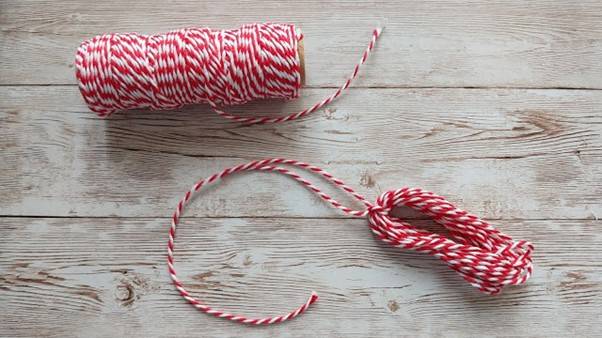 Slip off your hand and tie the ends in a double knot.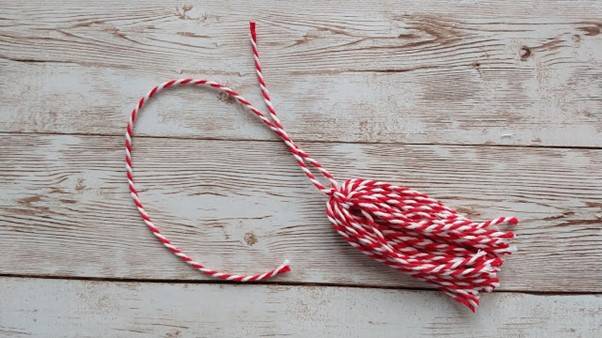 Trim the ends of the tassel.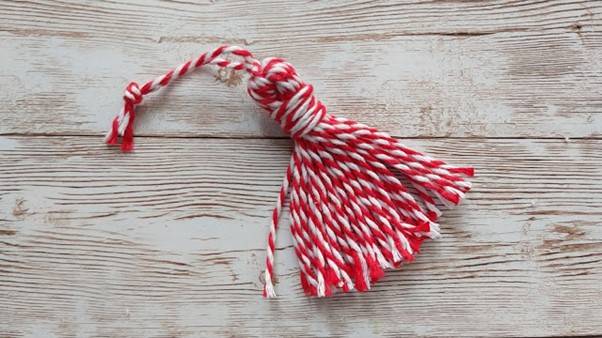 Wrap several strands of twine around the top of the tassel, tie a tight knot and conceal in the top of the tassel.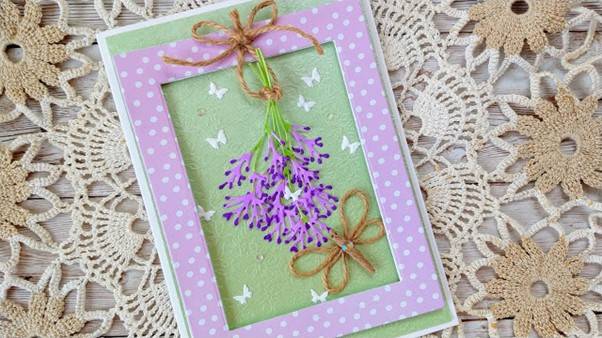 For the card I have used several of the flowers dies from the Country Jug die set, coloured them with Nuvo Alcohol Markers and tied them together with jute then added a bow. I used the dies from Designer's Choice 18.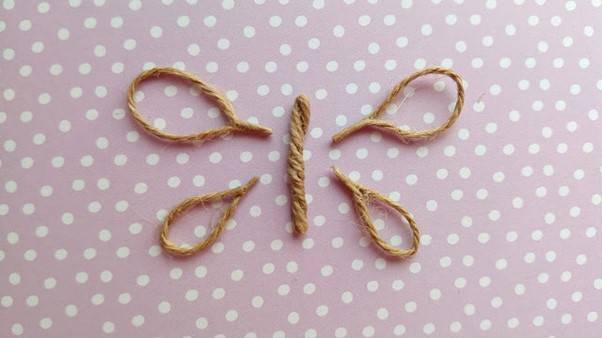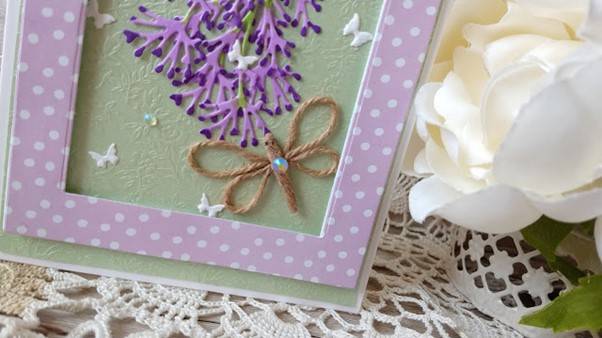 To make the butterfly you will need to twist 2 strands of jute together and secure with Tacky Glue. Make 2 larger and 2 smaller loops of jute securing the ends with Tacky Glue and then glue the pieces together. Add a gem on the body.