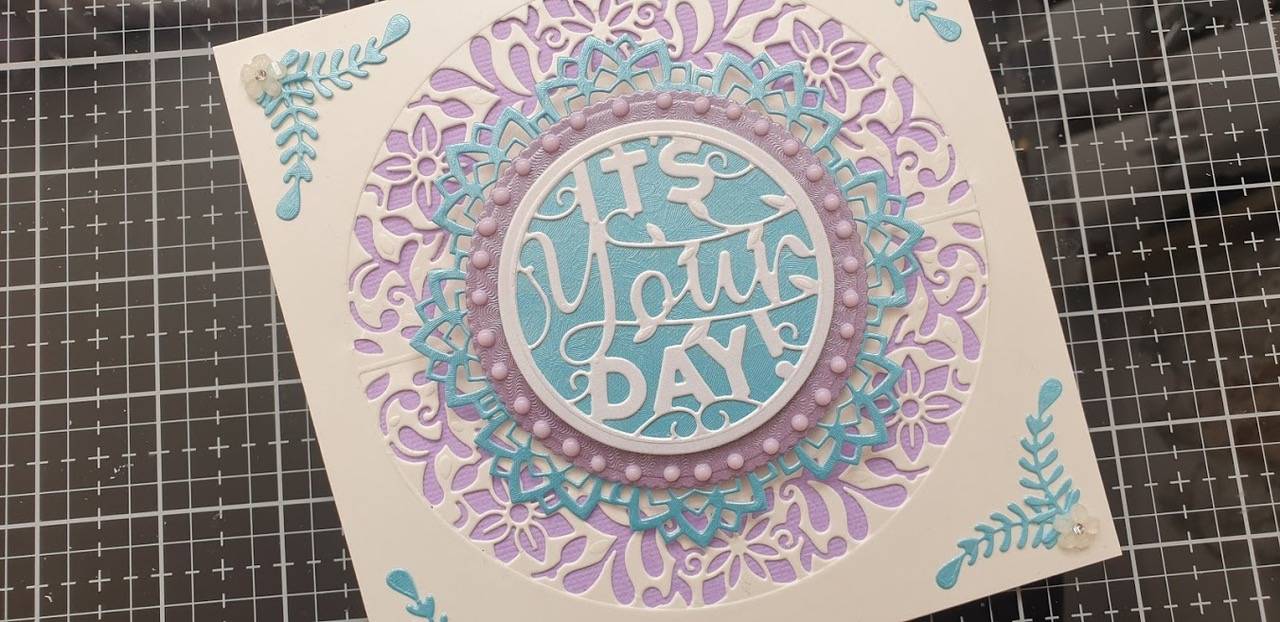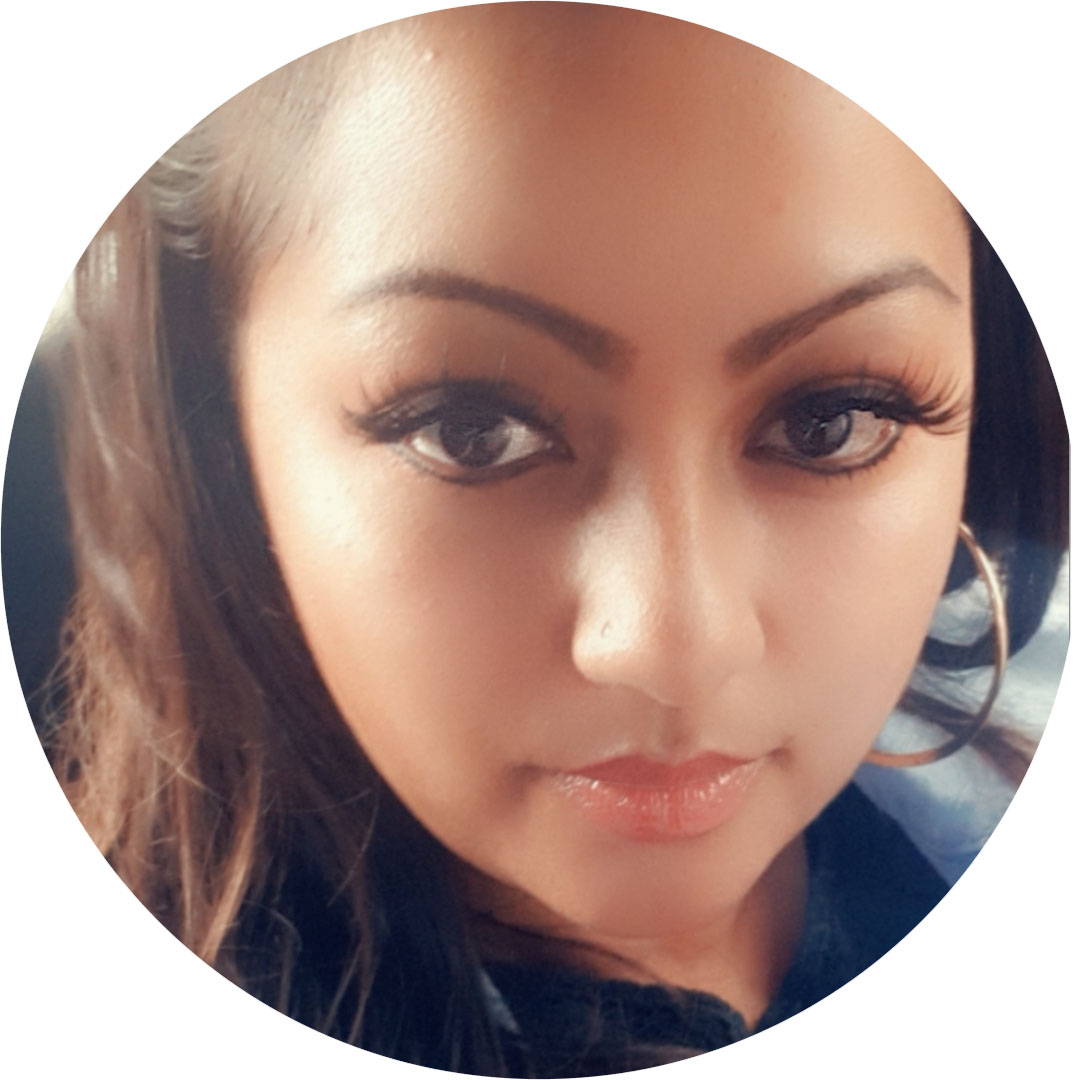 Love the fact it's a very complete kit. It has lots of pretty papers including a full 6x6 pad, full size Nuvo products, amazing selection of versatile dies and a gorgeous stamp set including a large scripty sentiment! Such a usable kit. The dies will work for all different occasions & recipients. It's also really nice that there are basic layering circle dies in the kit too, as they're so handy for any papercrafter. Fabulous kit!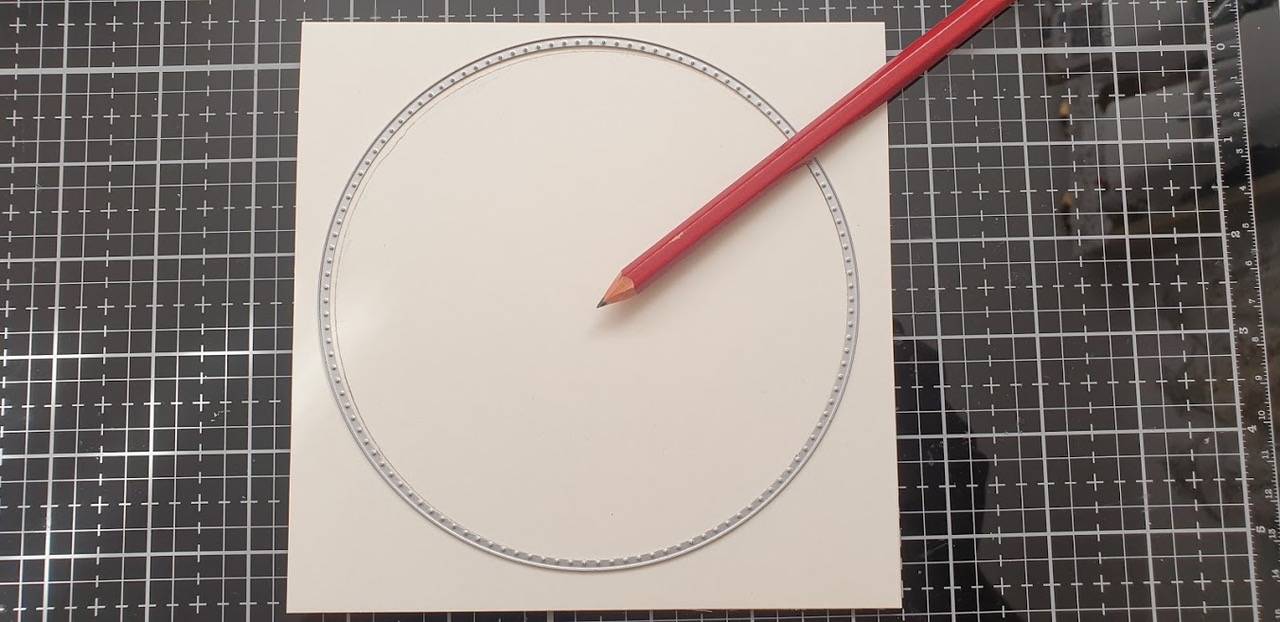 Start off by taking a 6" x 6" square card blank and draw around lightly with a pencil around the largest circle die from the kit – this will give you a guide for the next step.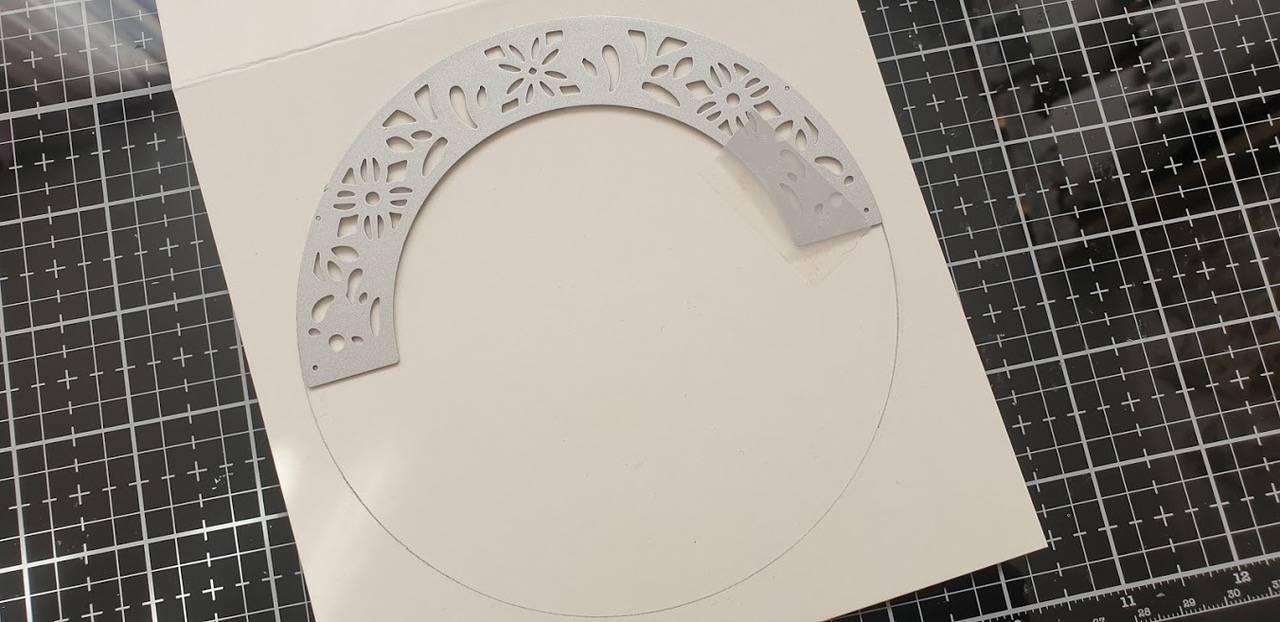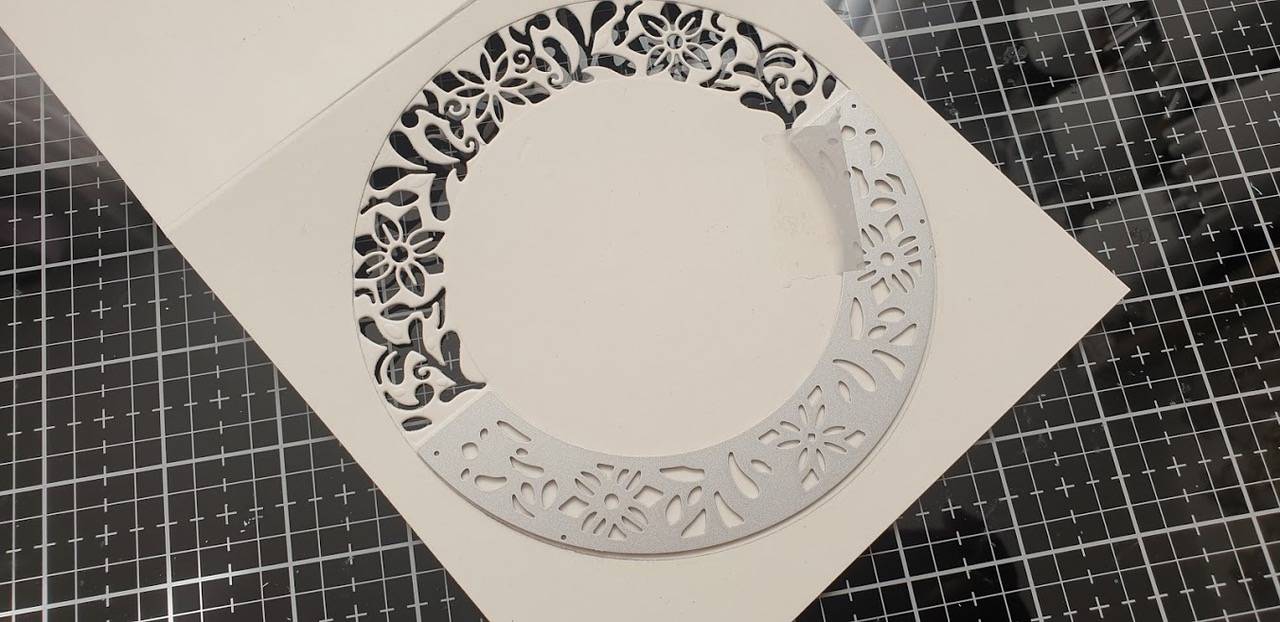 Now open up the card and put down the floral verso die from the kit (use the pencil guide to align the verso die to create a perfect circle design). Use low-tac tape to hold your die in place, then pass through your die cutting machine. You have to do this twice to get the circle design. Now erase the pencil line you drew earlier.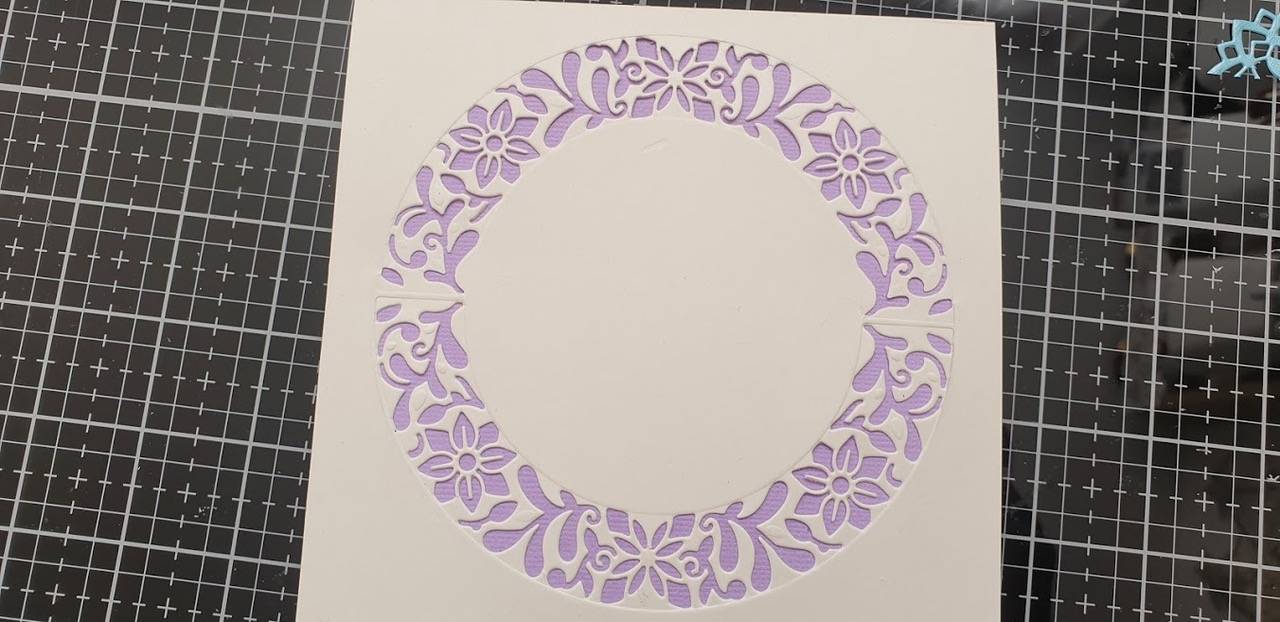 Cut a piece of the Mauve Purple Classic Card to 5 ½" x 5 ½" square and adhere this to the inside of the card, behind the design you've created using Tonic Deluxe Adhesive and put aside.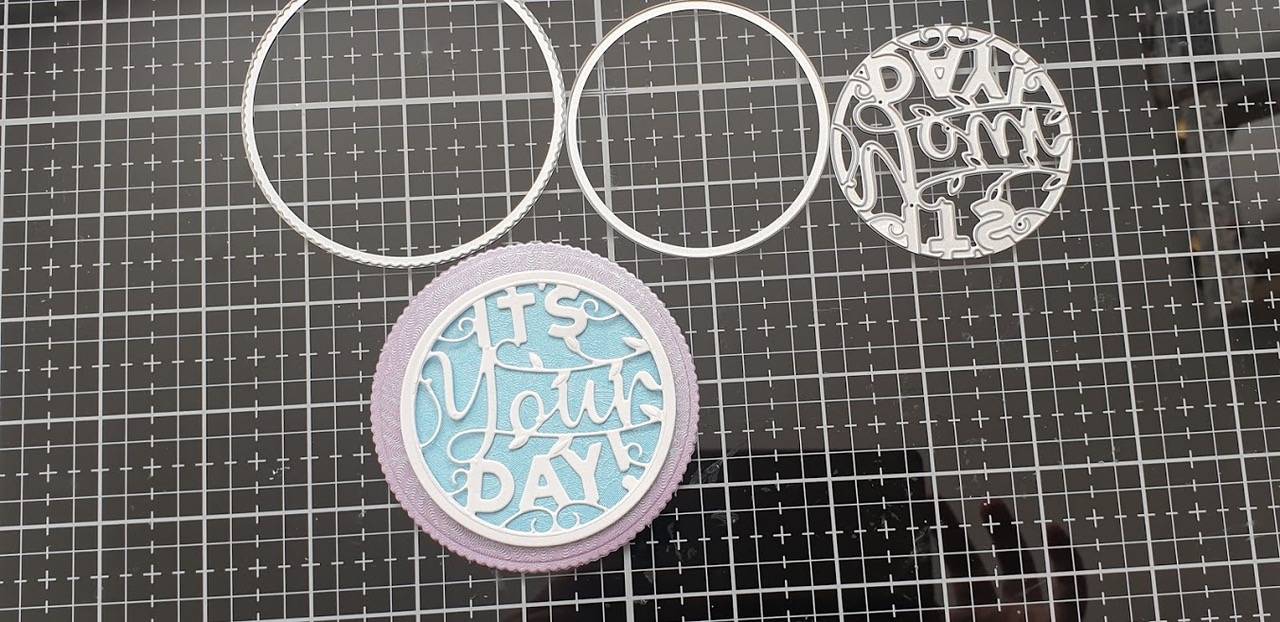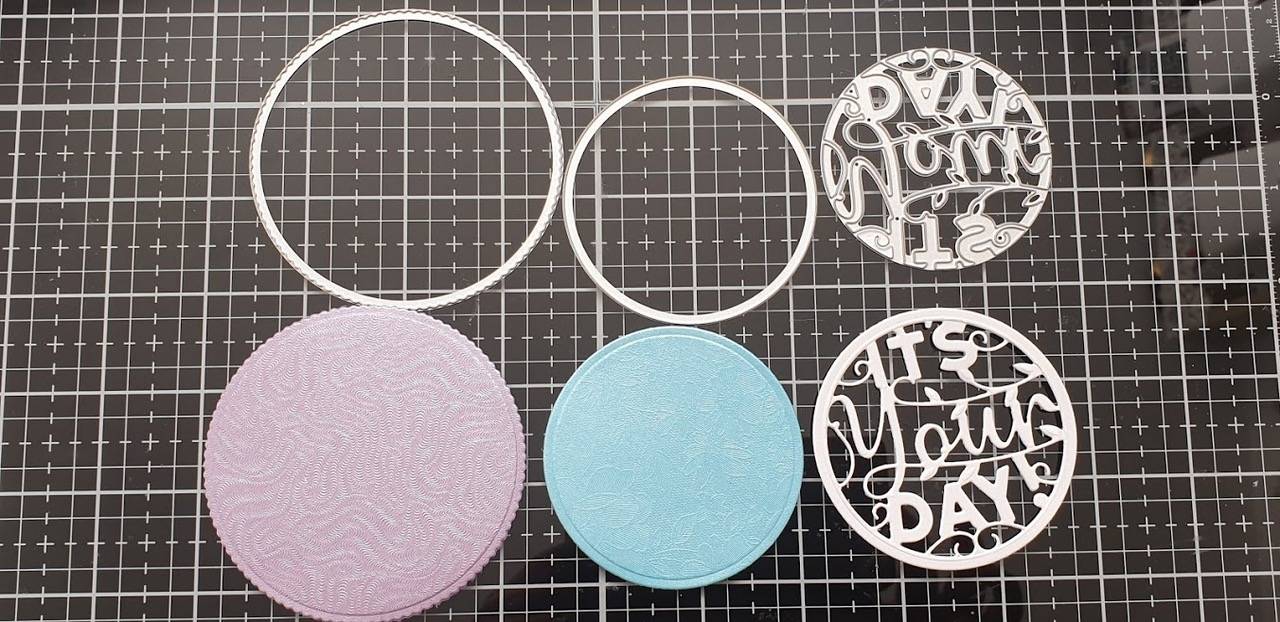 To create the topper for the front of the card cut three circles. One using the scalloped circle with Lilac Waves Speciality Card. Two smaller ones using Powder Blue Lace Specialty Card & silver shimmer card from the 6" x 6" Precious Pearl Card pad. With the sentiment verso die, cut into the silver circle. Now stack them up and stick together using Tonic Deluxe Adhesive and Tonic Double sided foam pads.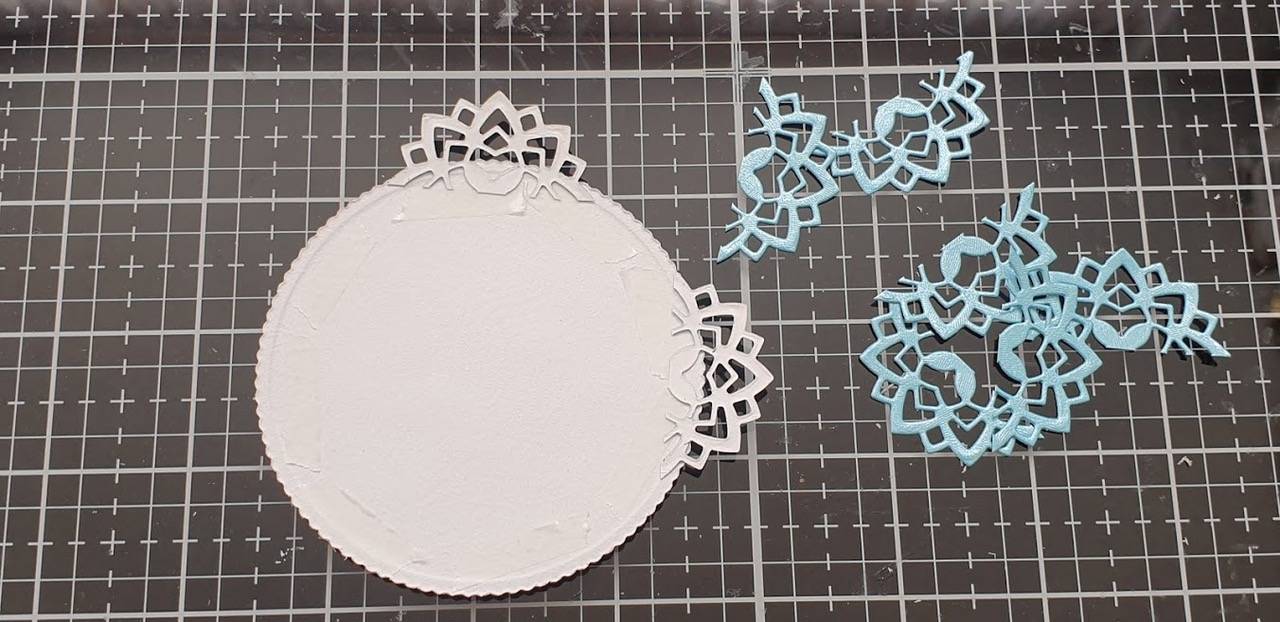 To add a fancy look to the topper, you will need to cut the flower design die four times using Powder Blue Lace Specialty Card and cut them in half. Now add some double sided tape on the back of the topper you've already made (keeping the adhesive near the edge). Evenly add the half cut flower shapes around the main topper. This will give a fancy, doily look to the completed topper.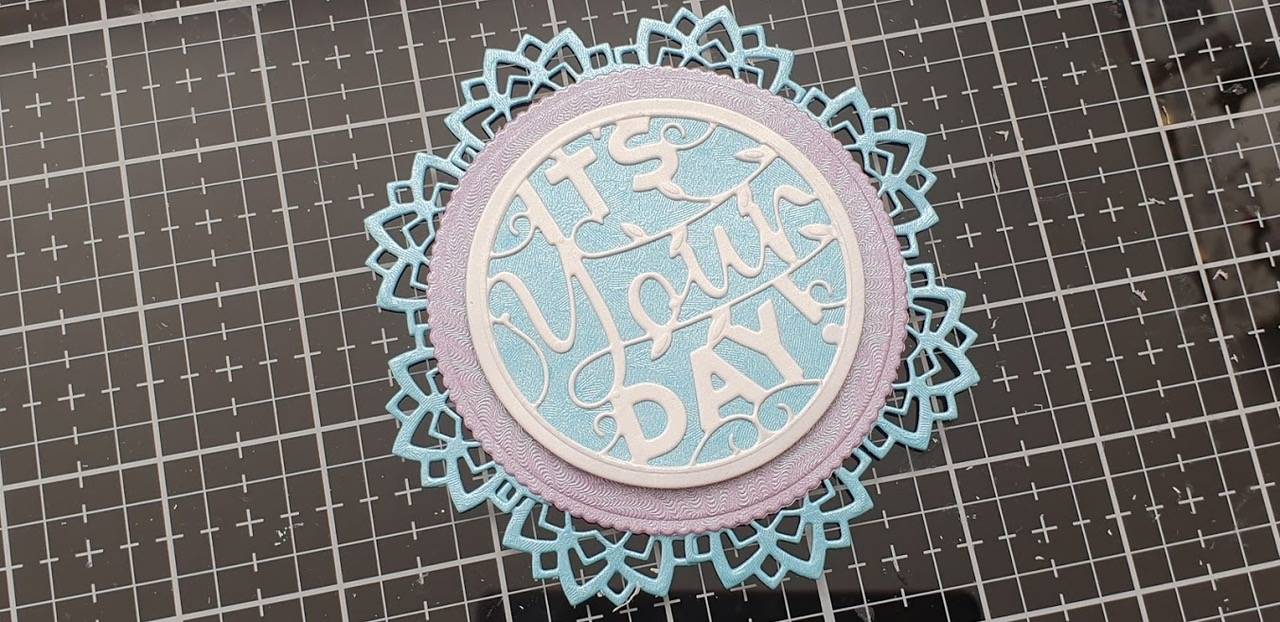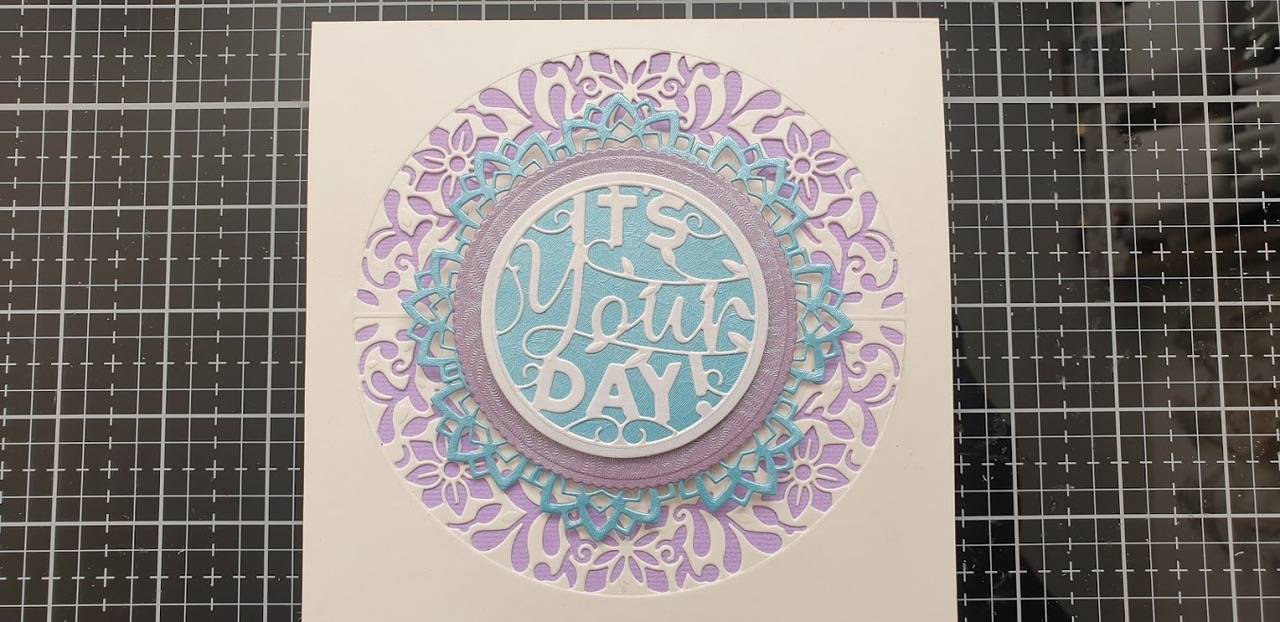 You can now add the topper to the front of the card, in the centre, using double sided foam pads to give more dimension to your finished card.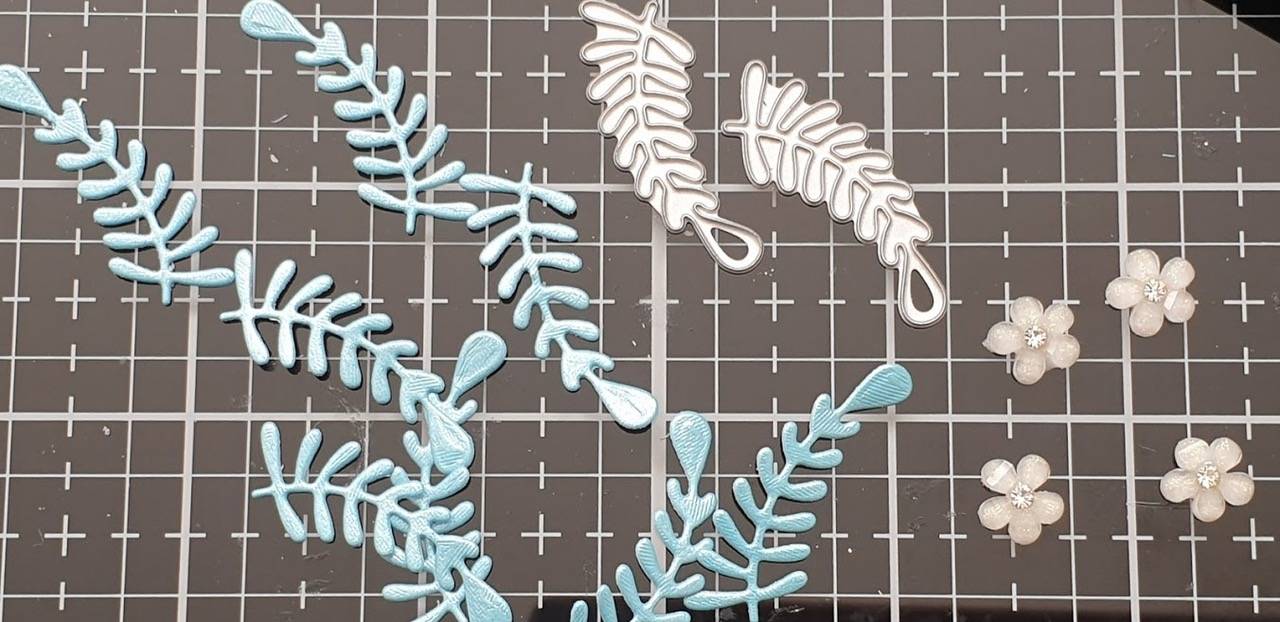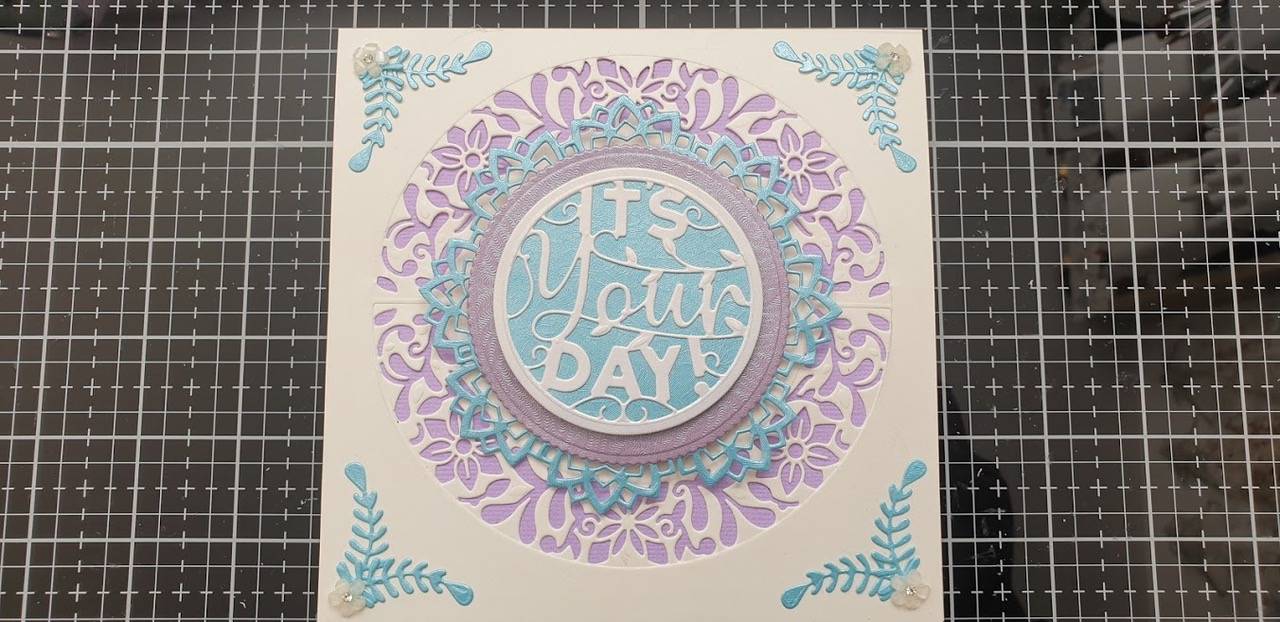 To decorate the corners of the card, cut four pairs of the leafy foliage die using Powder Blue Lace Specialty Card and glue them in the four corners as shown in the photo using Tonic Deluxe Adhesive. Then add a floral embellishment in the centre of each one as a decorative touch.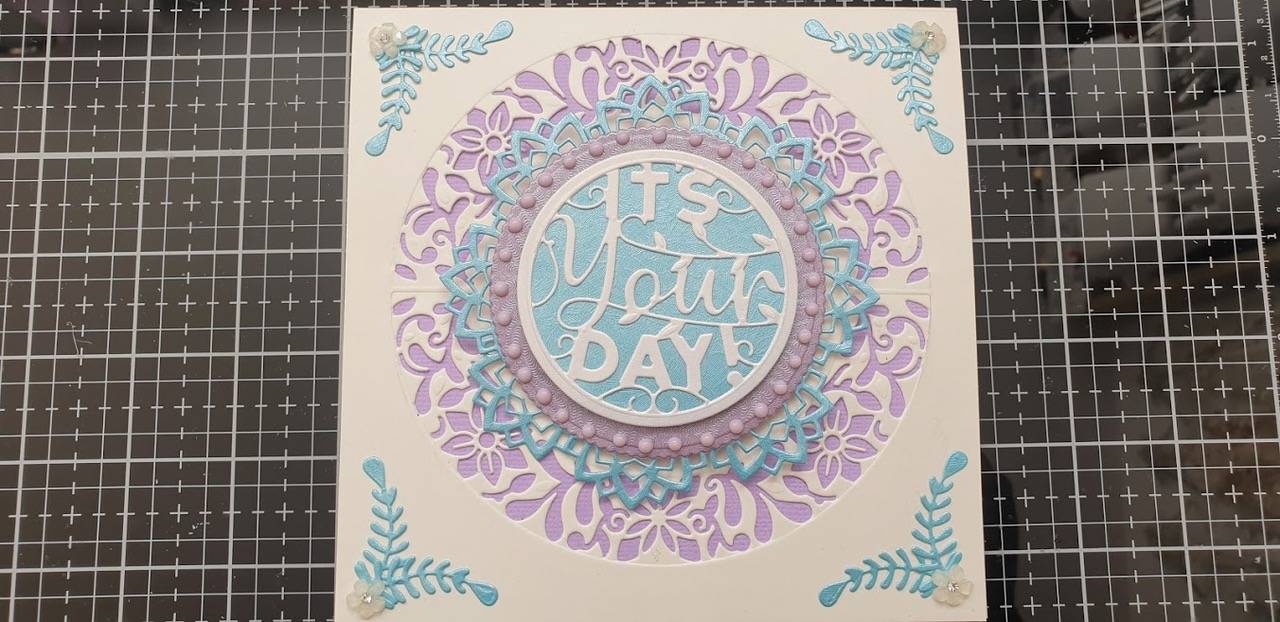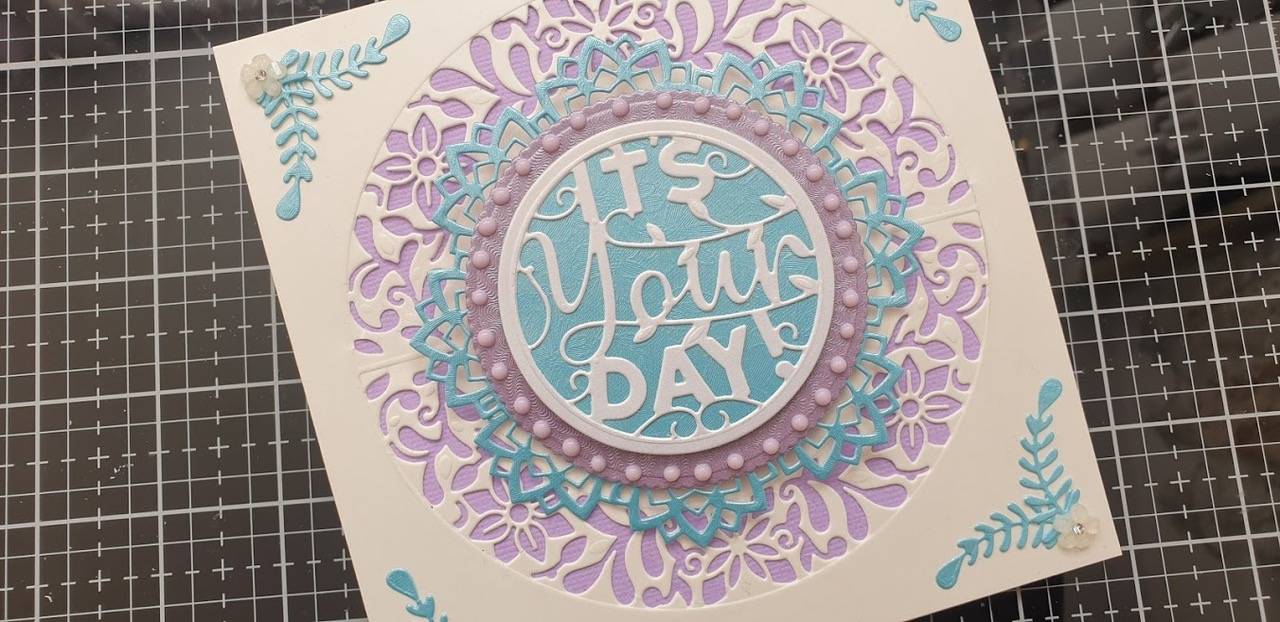 To finish the card, add a final touch of some Purple Basil Vintage Drops to the purple section of the topper.
---