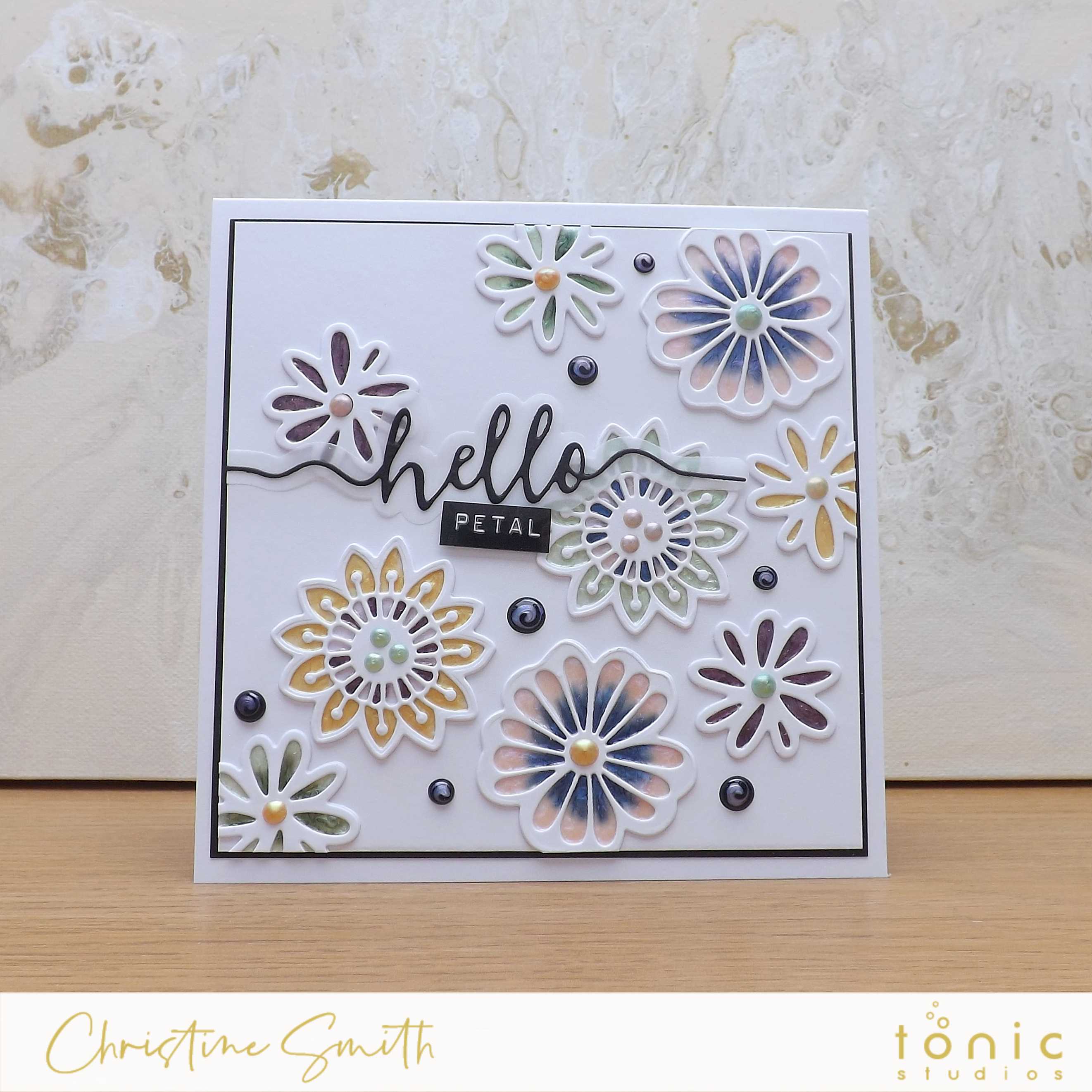 Hi there, this is Christine here from CRaFTi PoTeNTiAl and I'm happy to share with you a card and a fun technique using the gorgeous iridescent Nuvo Dream Drops from Tonic Studios. I had such a blast playing with the Dream Drops, I even made a couple of videos giving you an Up Close look at them and another showing tonne of Techniques to inspire you.
For today's cards, I focused on one of my favourite techniques of filling intricate die-cuts with Nuvo Drops.
This technique does work with all the varieties of Nuvo drops, but I've found the Dream Drops and Vintage Drops to work the best as they have a more malleable consistency once dry so they don't crack at all.
Please watch my video below
The trick to this technique is to have a second identical die-cut to place on top once the drops are dry, as this hides all the mess.  
Another plus for using the Dream Drops is that thy show up a different colour on black, so if you colour some sections with a black pen first, the other colour will show when you add the drops on top (you can see what I mean in the video.
This is also evident when you do the swirled Nuvo drops, so on this card I swirled Love Potion on Ebony Black, Love Potion is pink in the bottle, but when you put it on black it turns blue, and this then matched the areas where I put Love Potion over the black pen areas too  
I finished the card with one of the delicate sentiment strip dies, and also a little piece of DYMO label to finish the sentiment too.
Hope you liked the card and this technique with Nuvo drops, don't forget to watch the videos linked below.
Thank you very much for having me today
happy crafting
Christine
SUPPLIES LIST