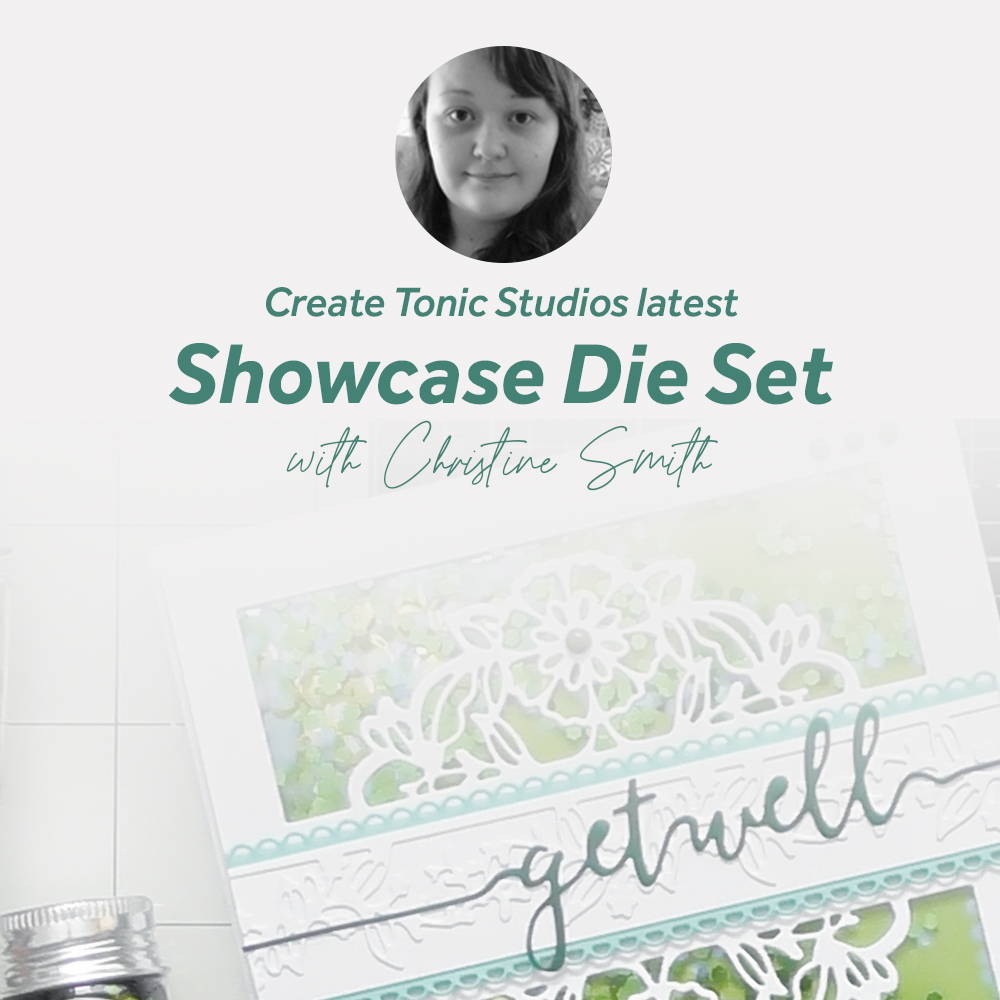 For these cards I have used: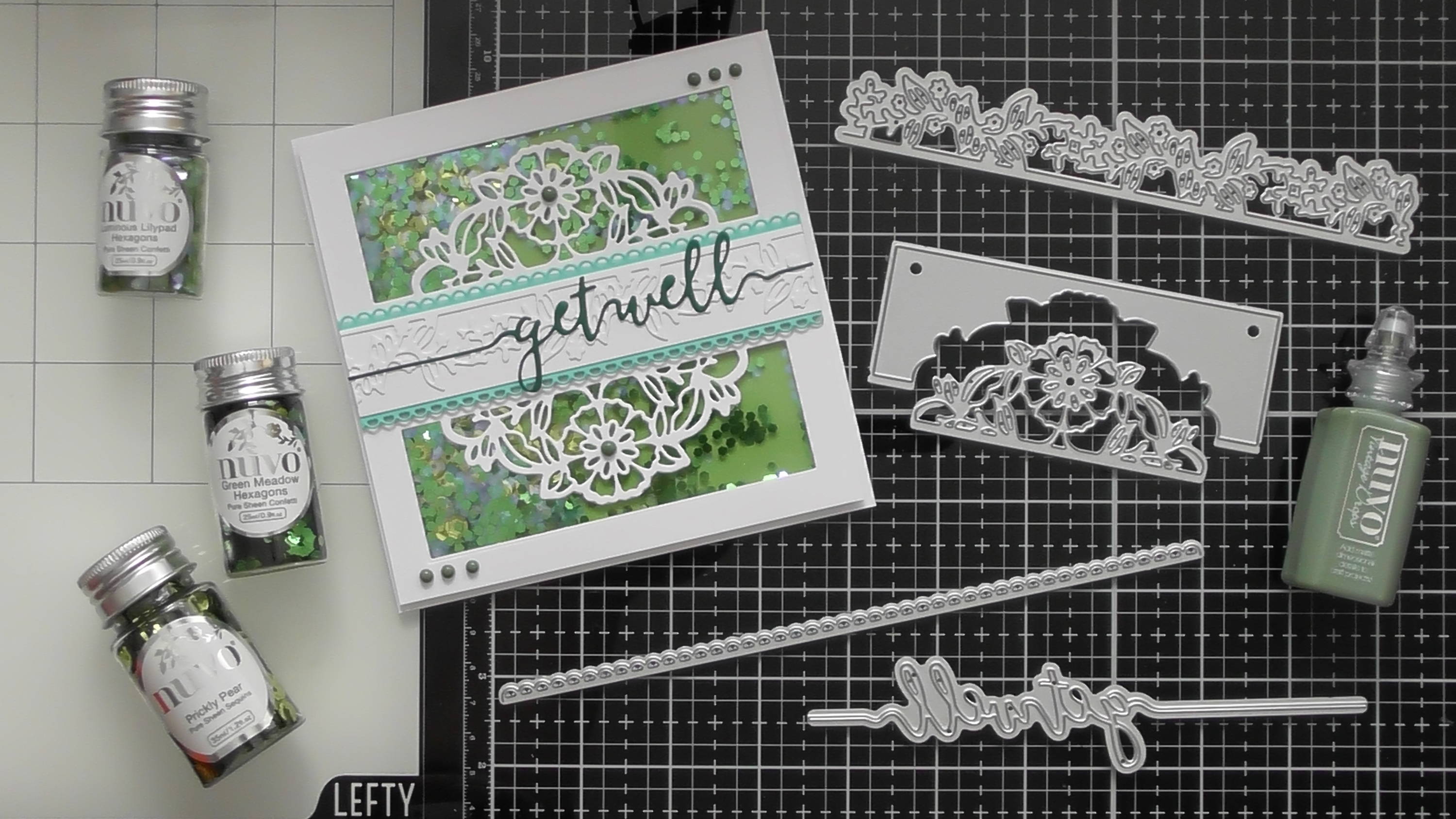 Showcase Floral Boutique Die Set
White, Teal, Light Green and Dark Green Card
Acetate
3D foam
Craft Perfect Red Liner Tape
Tonic Sentiment Strip/Sentiment Header die
Nuvo Vintage Drops (Regency Green)
Nuvo Confetti (Luminous Lilypad and Green Meadow Hexagons)
Nuvo Sequins (Prickly Pear)
Tonic Tangerine Die-Cutting Machine
Nuvo Deluxe Adhesive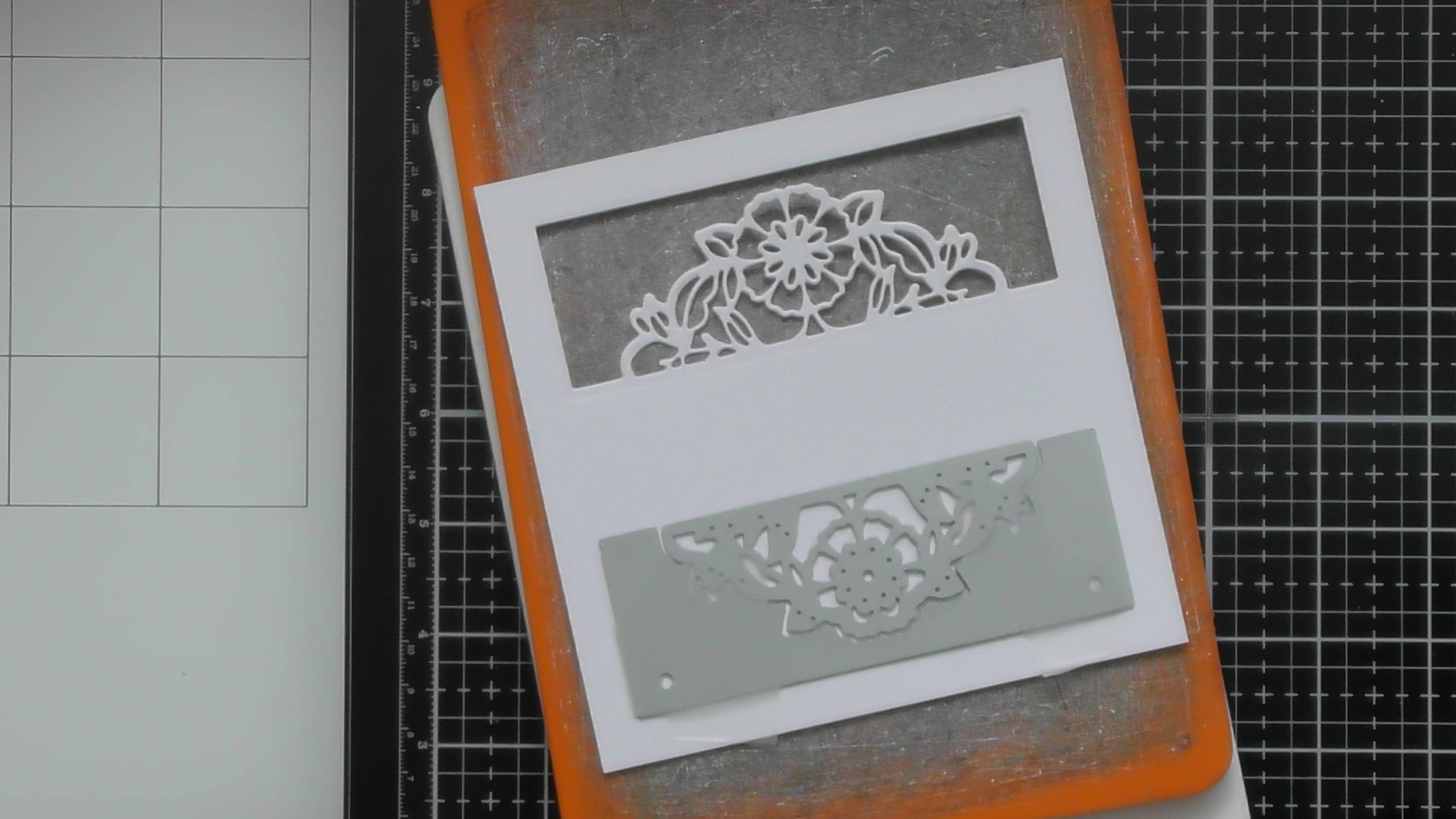 Trim a piece of white card to 13 cm square, and cut the 'header dies' from the Showcase die set into the top portion of the card, leaving an even white border. Poke out all the pieces and repeat this for the other side too, as shown.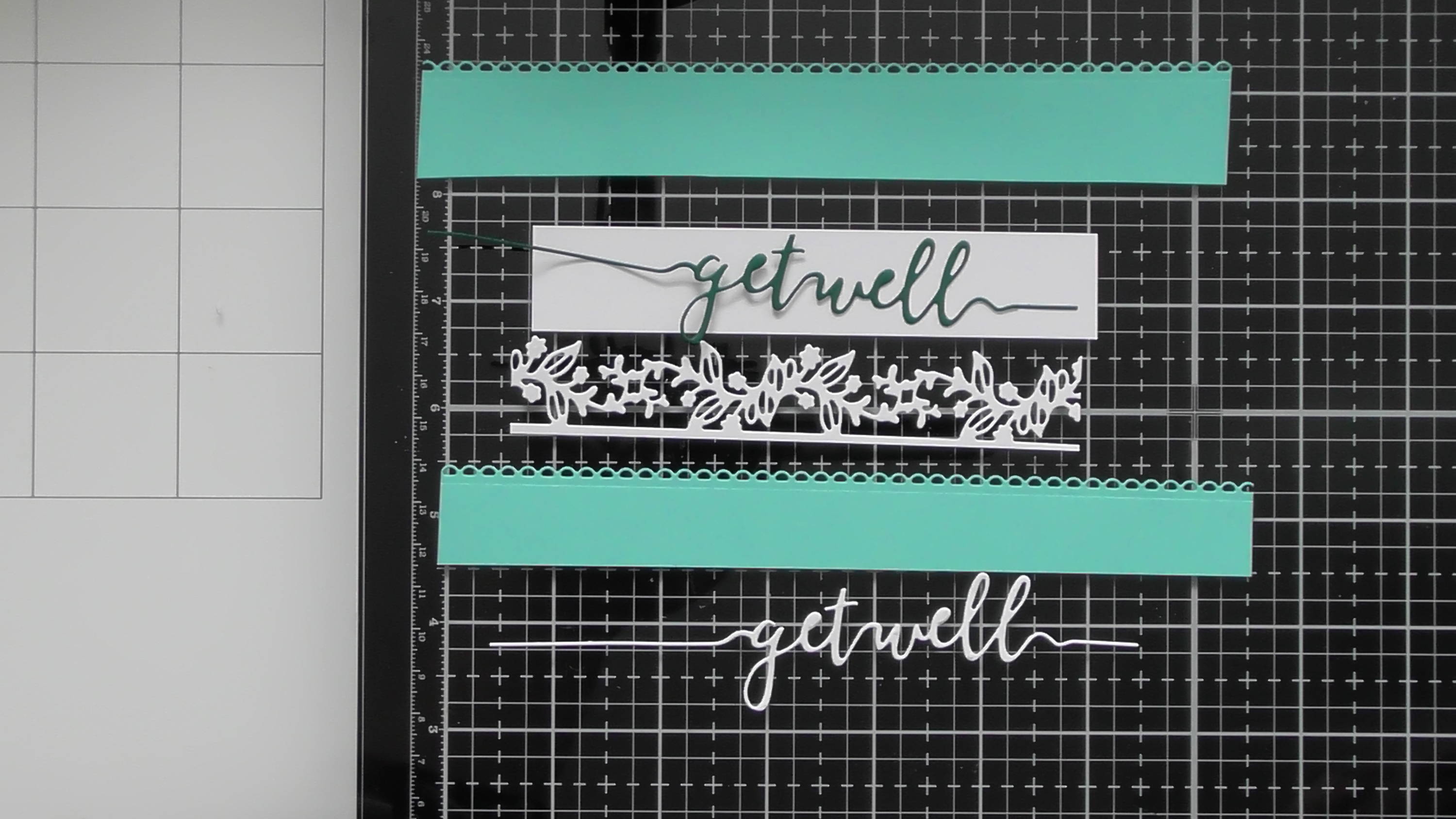 To add decoration to the central portion cut 2 rectangles of white card to 13 cm x 2.5cm and cut the narrow decorative foliage border from one. Take some teal card and cut 2 of the dainty scalloped border die and finally pick a sentiment strip/sentiment header die from your Tonic stash and die cut it from dark green.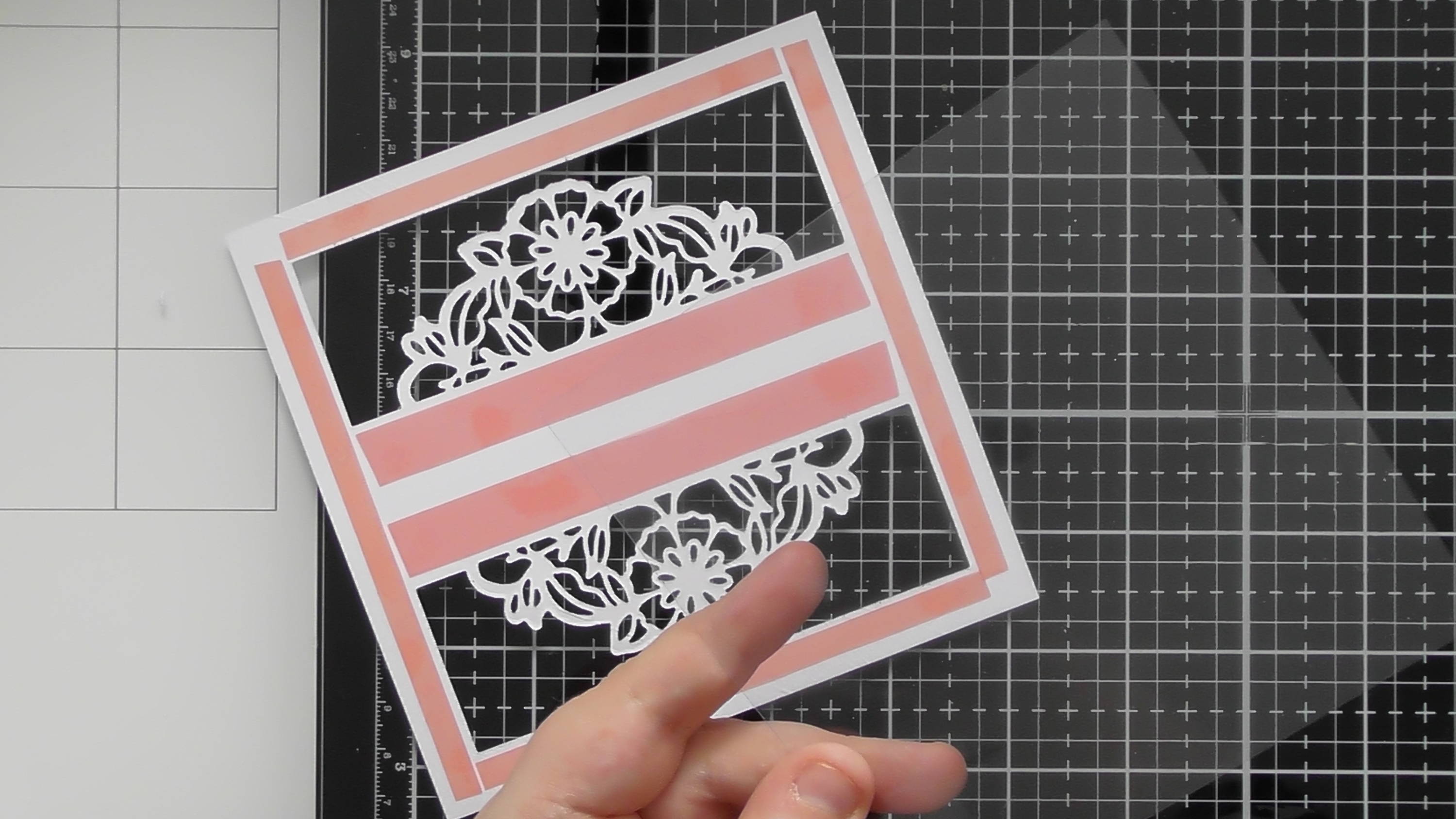 Flip your main panel over and add some strong adhesive to adhere your piece of acetate behind your die-cut apertures.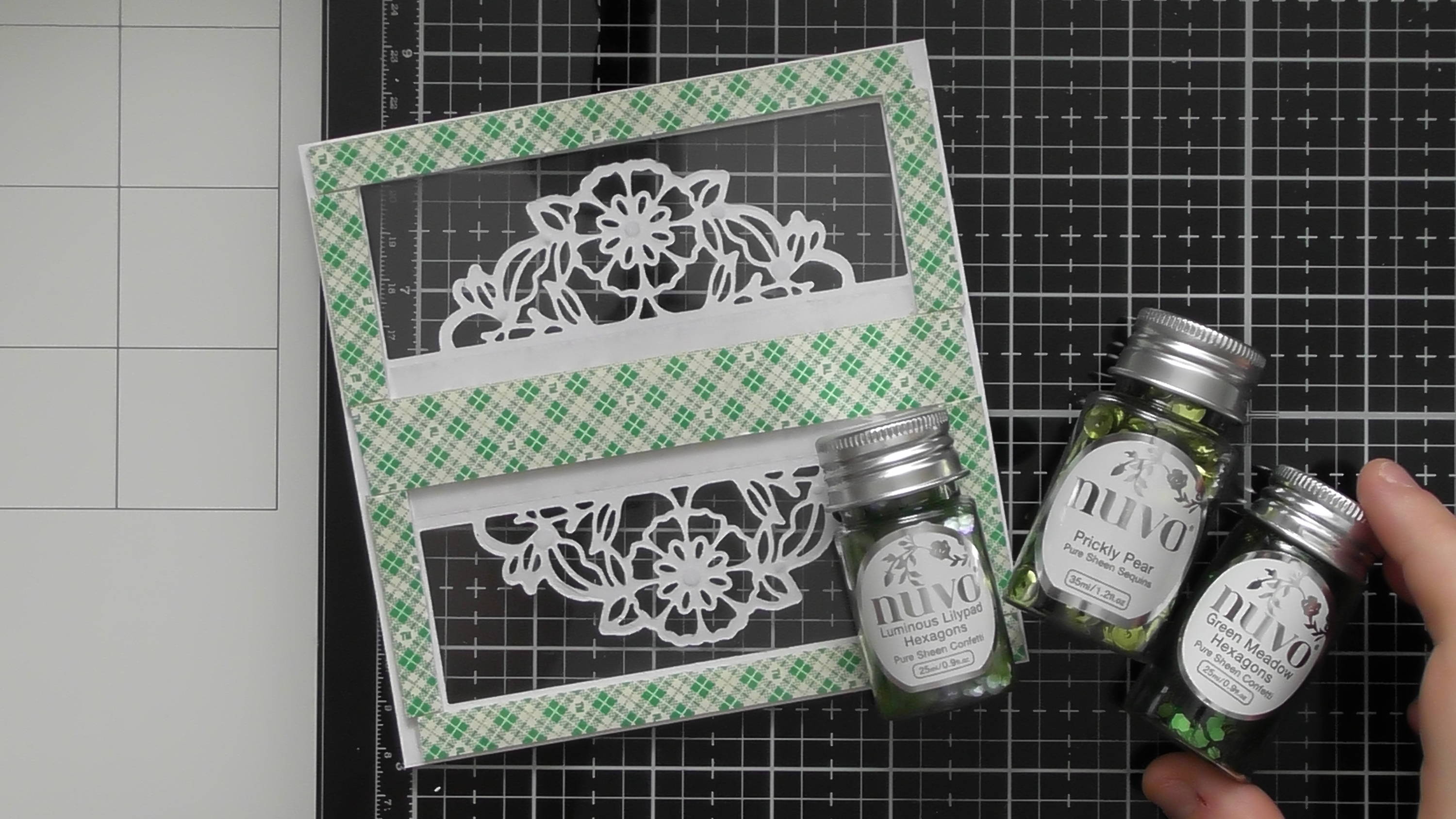 Surround your acetate windows with 3D foam. Adding a strip in the centre supports that central piece, but also means that half the shaker elements will remain in the top of the card, and you could even do different sequins/confetti in the 2 halves too.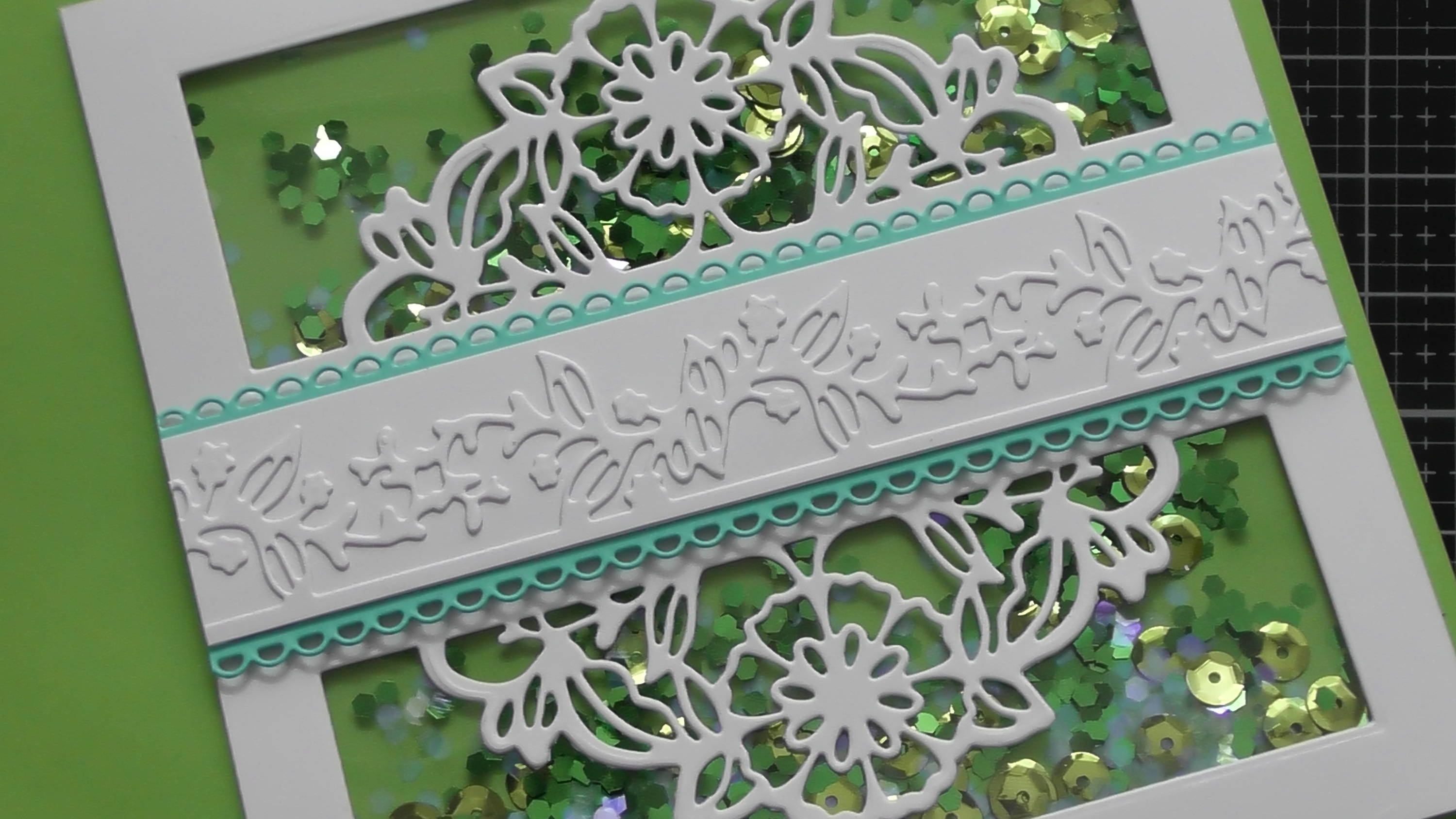 Fill your shaker wells with your chosen Pure Sheen goodies, then peel the backing off of the 3D foam and add a piece of light green card over the entire back. For the decorative central piece, layer up the 2 scalloped borders behind the solid white piece, then add the white detail onto it and trim any excess scalloped border from each end.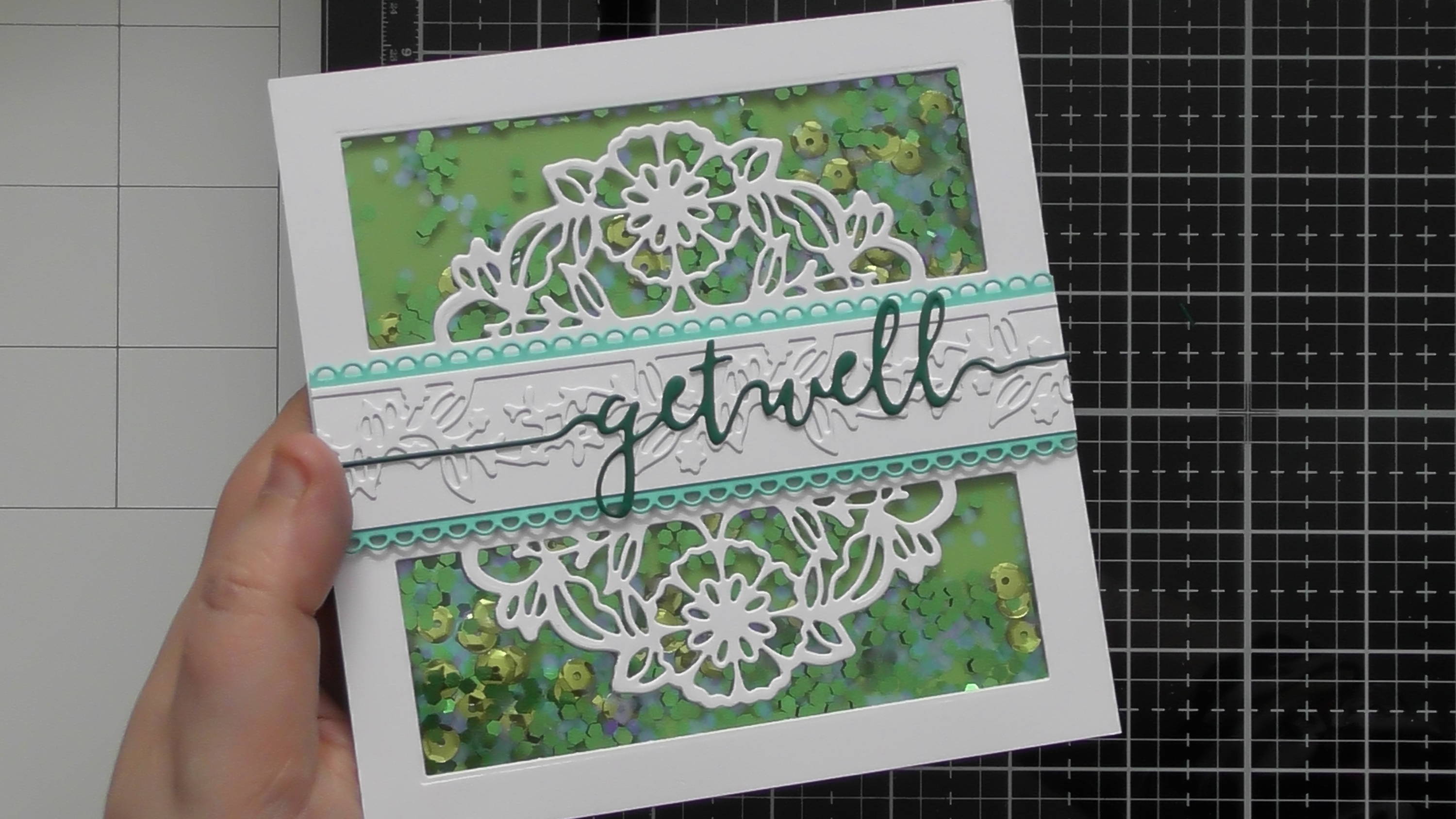 Use a pair of long bladed scissors to trim of the excess around the perimeter of your main shaker panel. And then add your sentiment die-cut.
Finally add your shaker onto a 13.5 cm square white card blank and finish with some Regency Green Nuvo Vintage Drops.