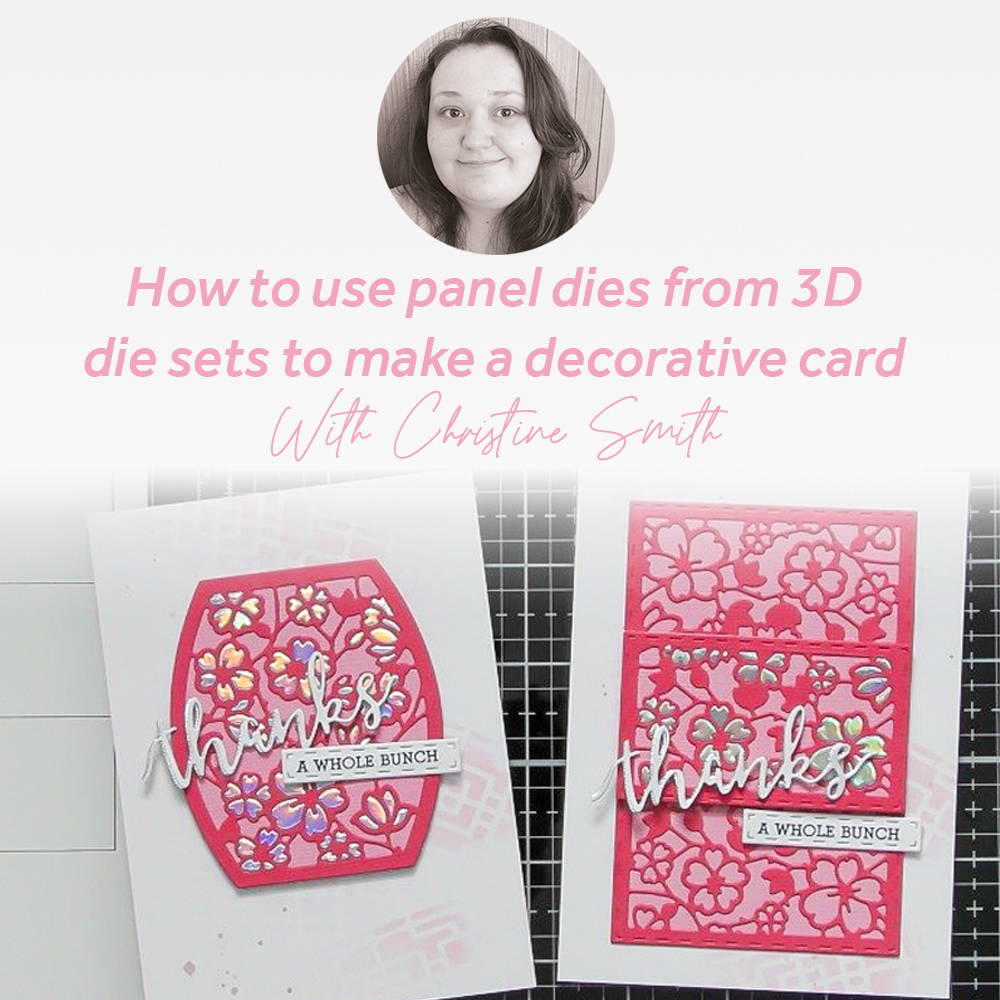 The Oriental Sky Lights Boxes as so well engineered and have a fantastic hidden area detail inside the boxes and a fabulous domed exterior too. For the launch on Create & Craft I actually used the spout and handle from the Tonic Tea pot to create an Aladdin's Lamp, and I made the square version into a snake charmers basket too, so they're a nice versatile base for some creative ideas too :D And speaking of that, the gorgeous decorative panels are also fabulous for cards too! So seeing as you get the construction details inside the package, I thought I'd show you a couple of quick and easy card ideas that you could use to accompany your Oriental Skylight Gift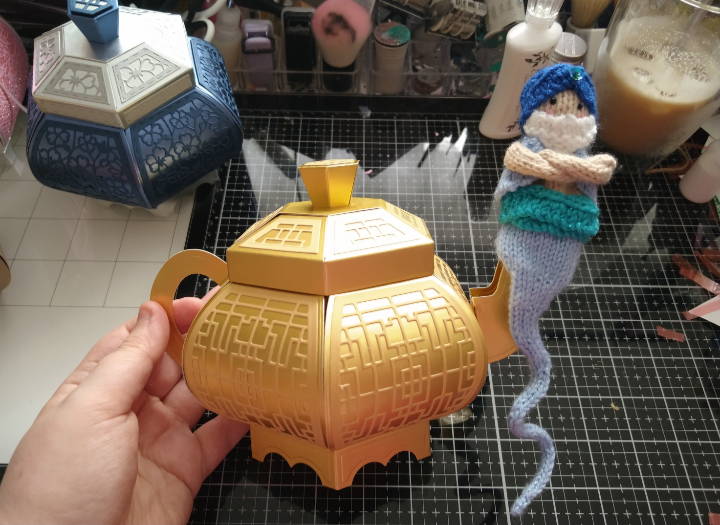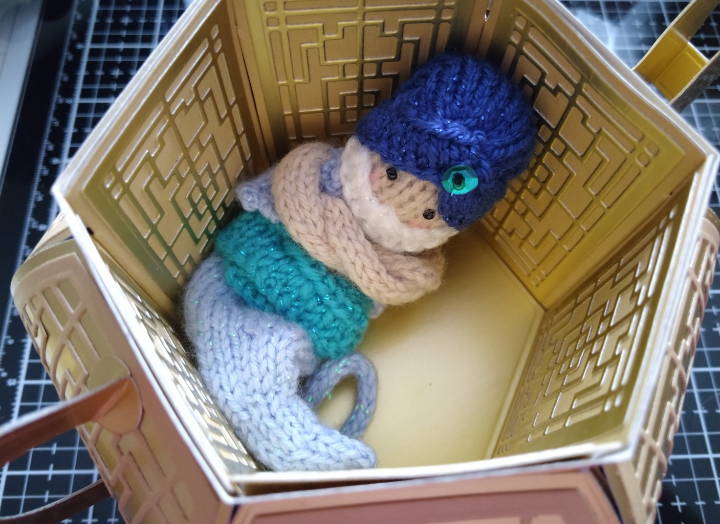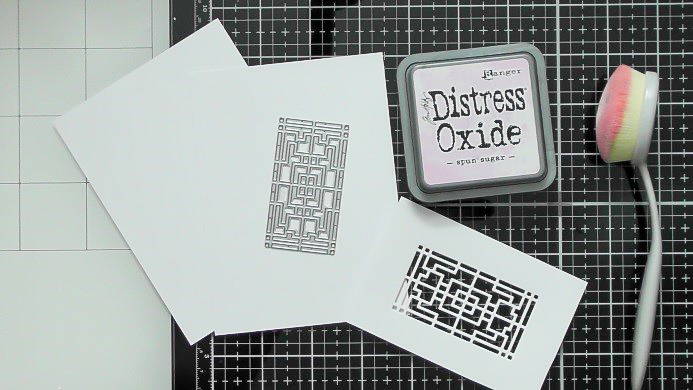 For the simple backgrounds of the cards, die-cut one of the decorative panels from a piece of scrap card and use this as a stencil
like so, simply moving it around the card… I like this random style, but you can certainly line it up to create a more linear uniform effect too if you'd prefer.
For some sparkle I took the Strawberry Bonbon Glitter Marker, scribbled it onto my glass matt, added some water and splattered it onto my background with a fine paint brush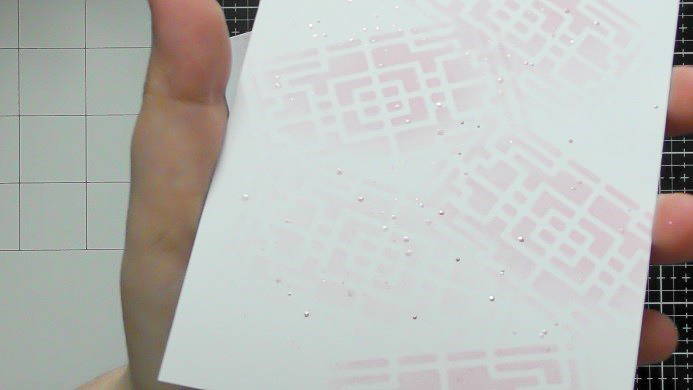 this gives a lovely subtle sparkle across the card. The smaller the paintbrush, the smaller the splatter.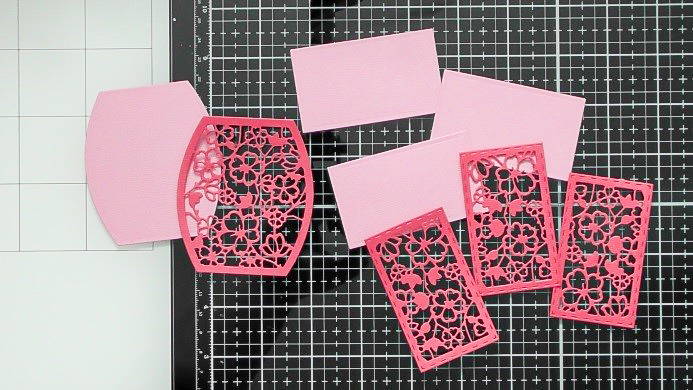 For the decorative 'toppers' for the cards I die-cut the pieces above, using a darker pink tone for the intricate detail and a lighter pink for the solid backing pieces.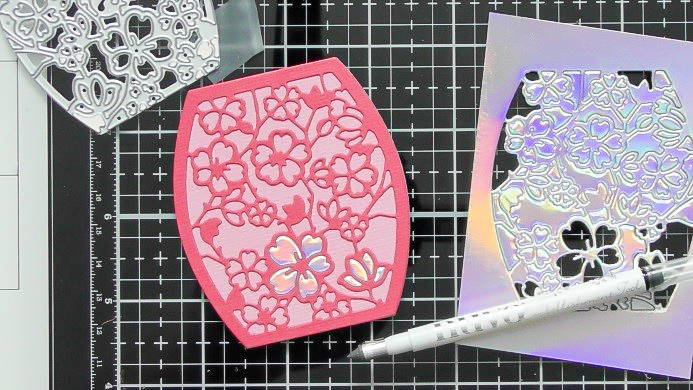 To add some extra interest I decided to paper piece the flowers from the design with Holo Waves cardstock, and the Nuvo Embellishment Tool works great for placing the tiny pieces.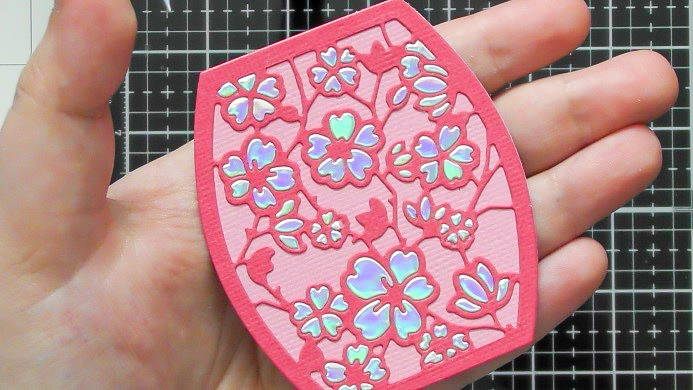 This is the fabulous result you get :D I repeated this for one of the rectangle panels too.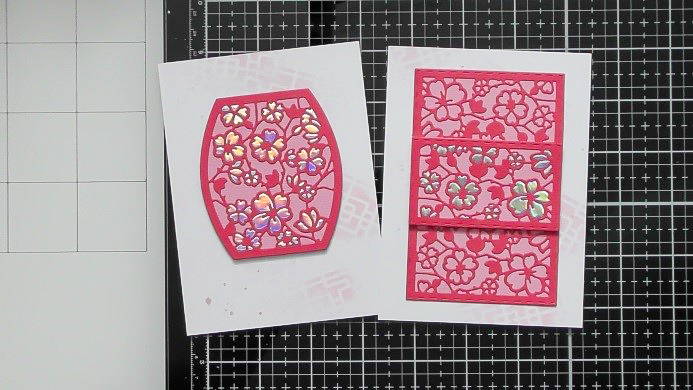 Add your 'toppers' to your backgrounds, I added the curved topper to the upper portion of the card, and for the rectangles, I stuck the two plain ones flat to the background, and raised up the paper pieced one with 3D foam in the centre, this gives the illusion that it's a larger decorative panel.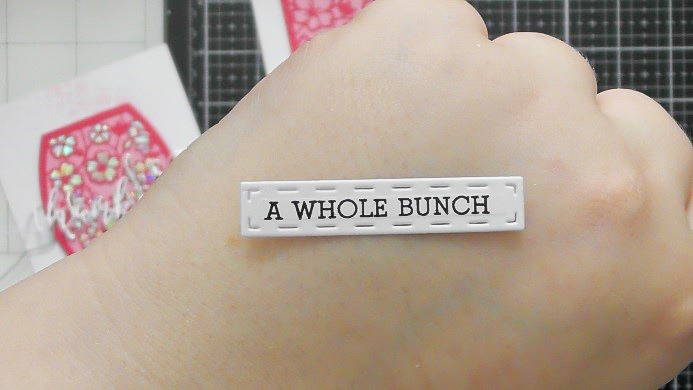 There are also small stitched rectangles in the die sets, and I used one of them to stamp my sub-sentiment into (from the Simple Sentiments set 3796E)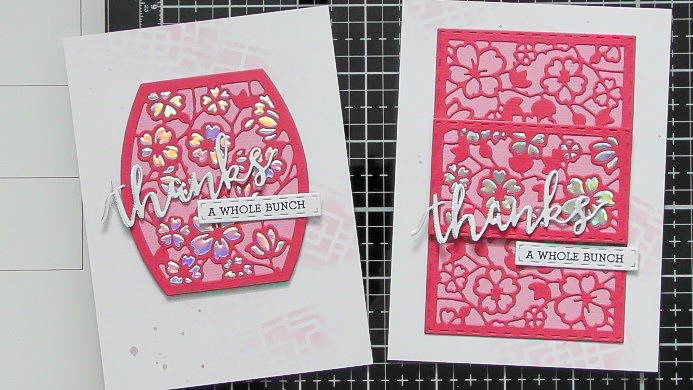 and I teamed this up with the classic Thanks Sentiment Strip die to complete my sentiments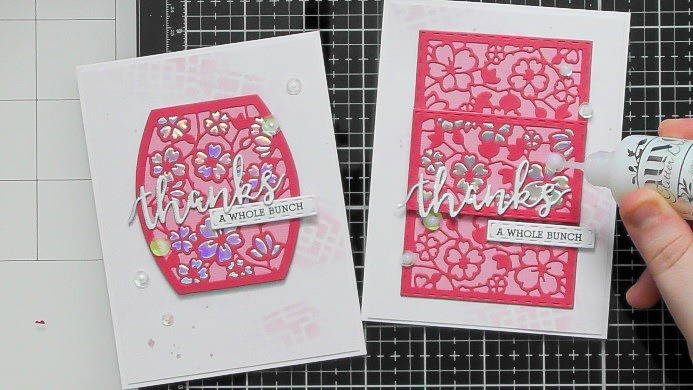 Finally I added a scattering of sequins and added some White Blizzard Nuvo Glitter Drops to the centres
Hope you enjoyed these quick and simple card ideas, I think transferring the stencilling and paper pieced panels onto a complete Oriental Sky Light Box would look fantastic too :D :D Christine xxx