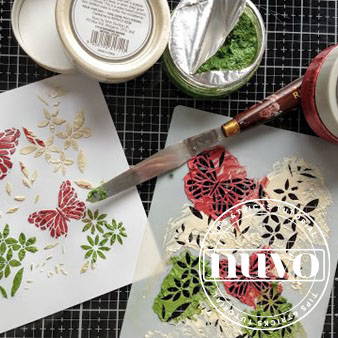 Nuvo Expanding Mousse is applied to your projects in much the same way as the Embellishment Mousse but the big difference is that it expands to give amazing texture when you use a heat gun on it.
It dries with a sheen if left alone but becomes matt and puffy after heating and can be used with stencils or applied with a spatula and used as the focal point of a card.
I really enjoyed making these two cards and I hope you'll give it a try if you haven't already used it
---
Card 1 - Butterfly Background Stencil
You will need
Craft Perfect US A2 white card
Butterfly Background Stencil
White card
Maroon red card
Red Leather, Bramley Apple and Worn Linen Expanding Mousse
Black ink
Small stamp
Glitter card
Sentiment dies (I used Dream from kit 35)
Dream Drops - Cloud 9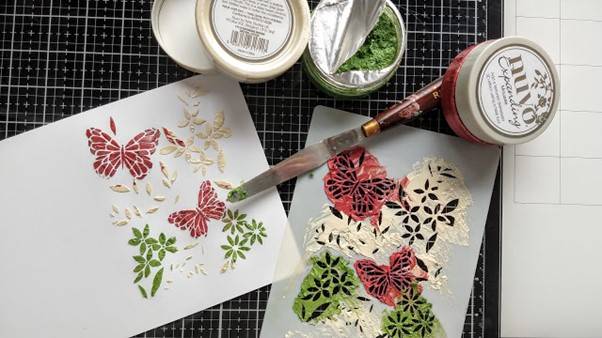 Tape a piece of card to your glass mat and apply the Red Leather, Worn Linen and Bramley Apple Mousses through the stencil with a spatula. Carefully remove the stencil.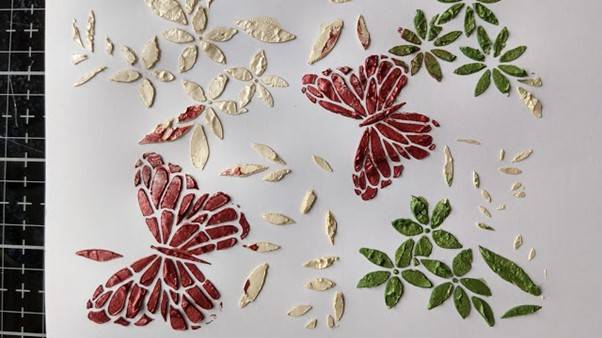 This will reveal the sheen on the wet mousse.
Activate the mousse with a heat gun to create the matt textured affect.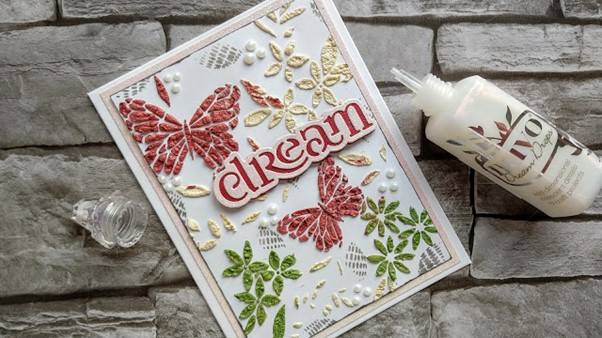 Trim the panel to 9.25cm x 12.75cm and ink around the edges. Layer onto a 9.75cm x 13.25cm piece of glitter card. Attach to the card front. Stamp or add inked areas in the white spaces and add Dream Drops. Die cut the sentiment and layer together. Attach to the card with 3D foam pads.
---
Card 2 - Freestyle Texture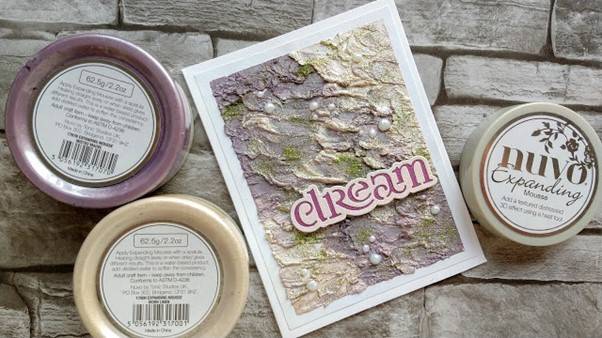 You will need
Craft Perfect US A2 white card
white card
Aubergine purple card
Expanding Mousse - Worn Linen and Misted Mauve
Prickly Pear Pure Sheen Glitter
Dream Drops - Cloud 9
foam pads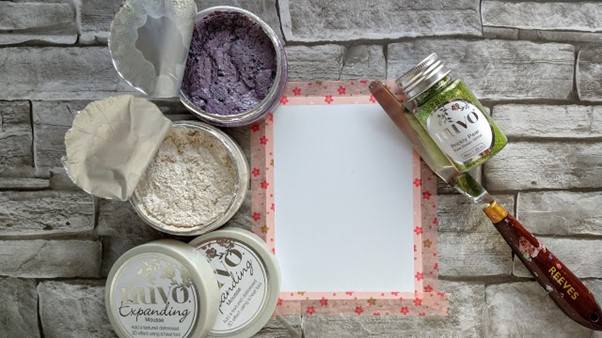 Tape a 10cm x 13cm piece of white card to your work surface.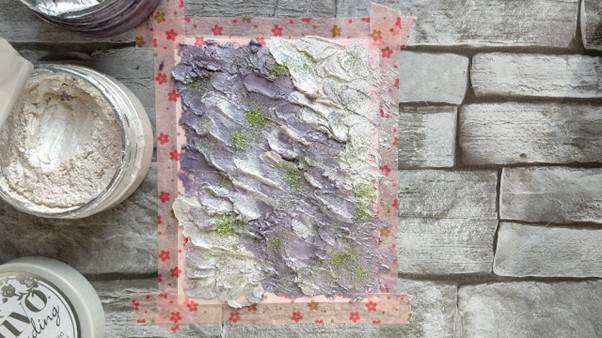 Apply the two colours of mousse and sprinkle with glitter.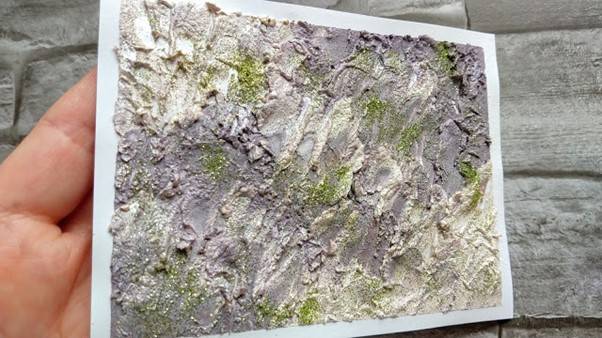 Carefully remove the tape and create the texture with the heat gun.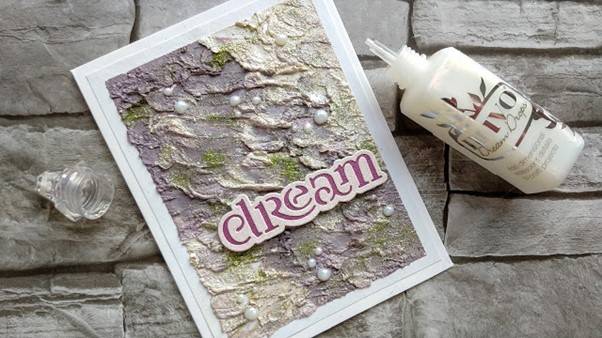 Attach to the card front and add the sentiment and Dream Drops.
(I used the Dream sentiment from kit 35)
---