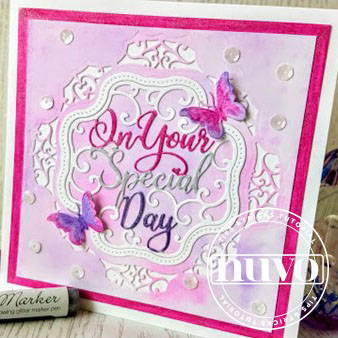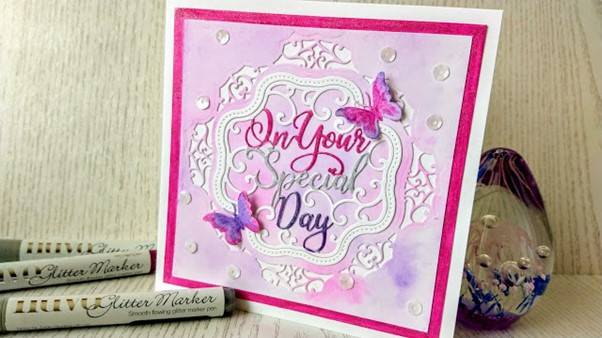 If you're new to Nuvo Glitter Markers from Tonic Studios, you're really going to enjoy trying out various different ways of using them! They are water based markers so you can use them as a pen for drawing, calligraphy or colouring stamped images (both directly onto the stamp or for colouring the stamped mage) but you can also add varying amounts of water for cool effects!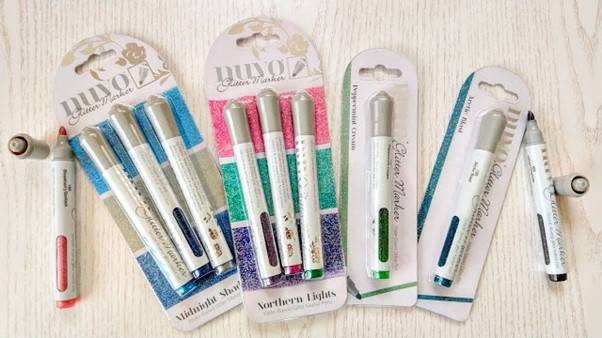 They can be bought singly or in packs of 3.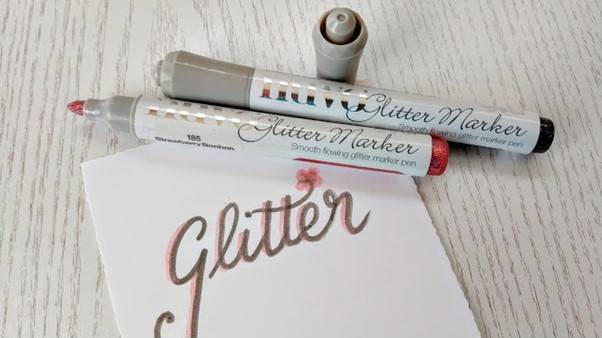 They can be used for calligraphy.
In this tutorial I will show you how I used glitter markers 4 different ways on one card. I have created a border by colouring straight onto the card in a strip all round the edge, coloured onto a glass mat, spritzed with water and dipped the card into it for the multi coloured background, coloured the die cut sentiment and used a water brush to paint the die cut butterflies.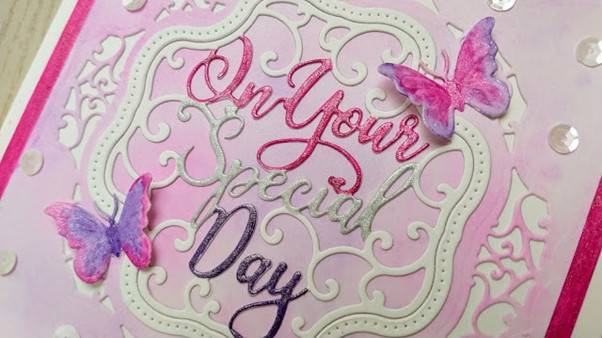 To make this card you will need -
Craft Perfect 6x6 card blank
Craft Perfect Bright White Smooth Card
Glitter Markers - Northern Lights and Midnight Shadows
Nuvo Aqua Brush
Tonic Studios On Your Special Day Layering die set
small butterfly die (I used one from Craft Kit 29)
sequins
Nuvo Deluxe Adhesive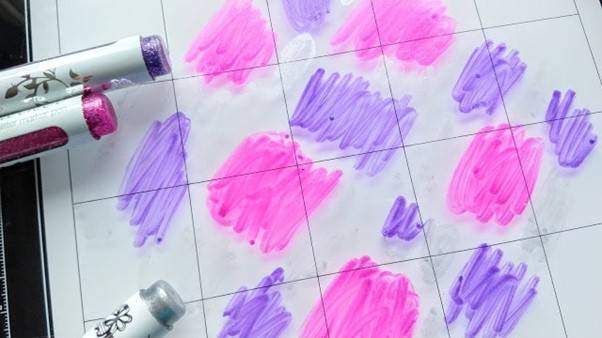 Scribble some glitter markers onto your glass mat.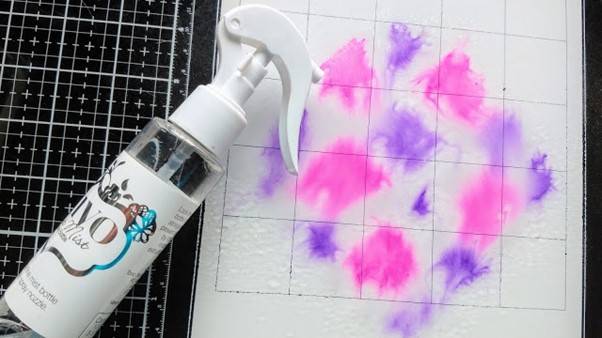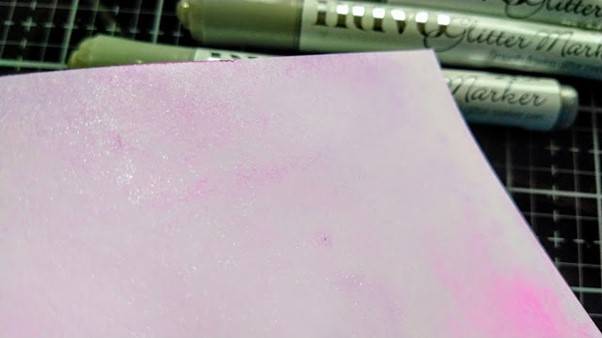 Cut a 13cm square of white card and press into the spritzed glitter marker ink. Leave to dry.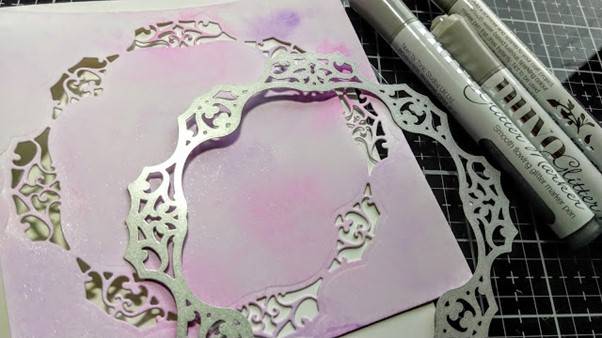 Die cut with the die shown from the On Your Special Day set.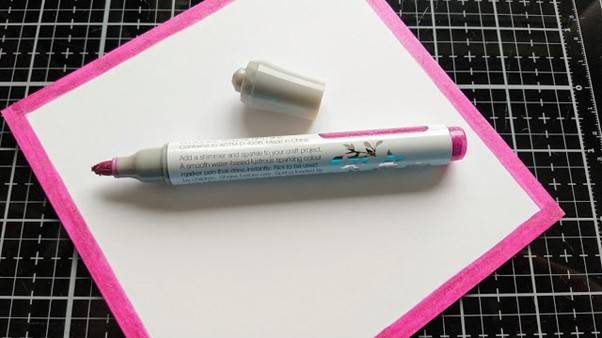 Cut a 14cm square of white card and draw a 0.6mm border around the edge with the glitter marker.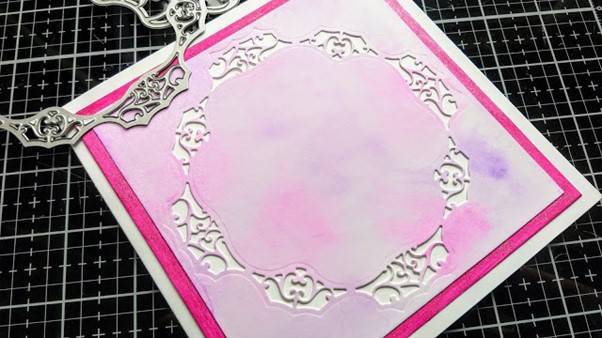 Glue the layers together and attach to the card front.
Die cut the sentiment from the set and colour the wording with the Glitter Markers.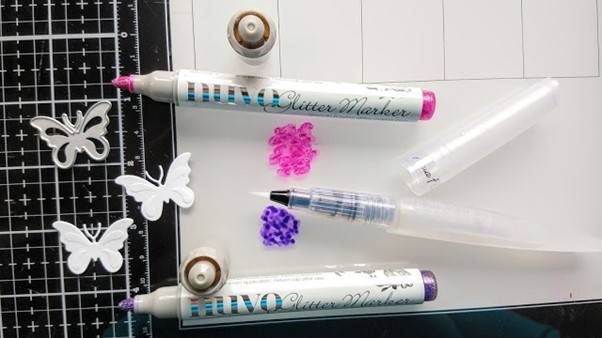 Die cut 2 butterflies. Scribble some glitter marker ink onto a glass mat, the use your aqua brush to watercolour the die cuts, allowing the ink to blend together with the water.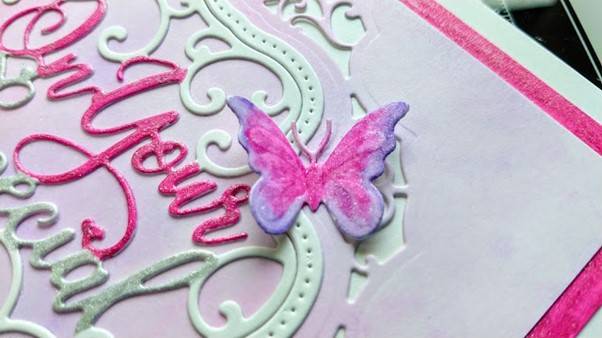 Die cut the frame for the sentiment and glue these together onto the card. Attach the butterflies but the bodies and fold the wings back.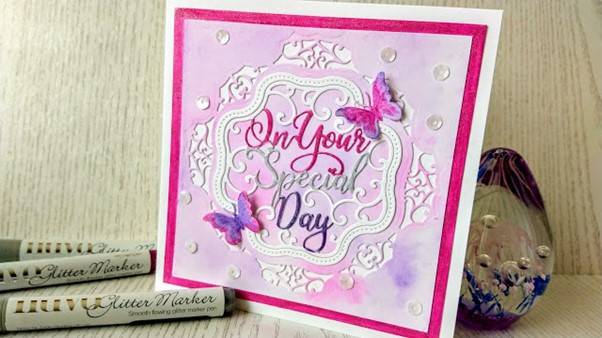 Add random sequins to finish the card