Number Shakers with Bibi Cameron
Hi Everyone,  this is Bibi Cameron and today I'll be introducing you to the Number Shaker Dies and Blister Sets available now at the Tonic Studios USA online shop. 
Key Features
There are nine sets in this collection. 
Each set includes one number die and five blisters.
The die-cut shapes and blisters measure 2-1/2" x 1-1/2 inches ( 3.8 x 6.2 cm)
By combining die-cutting and easy assembling instructions you can create quick and easy shakers that can be added to any papercraft project.
Number dies and blisters can be used individually as well.
Step by Step 
Step 1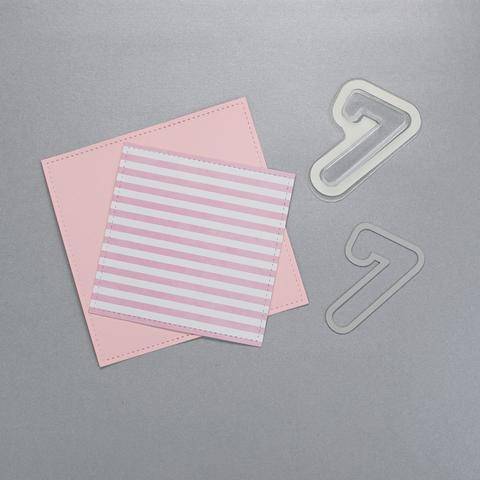 Cut a backing panel and a front panel for your project.
---
So here is a very basic card made using number shaker dies and blisters set available now on the Tonic USA online store.