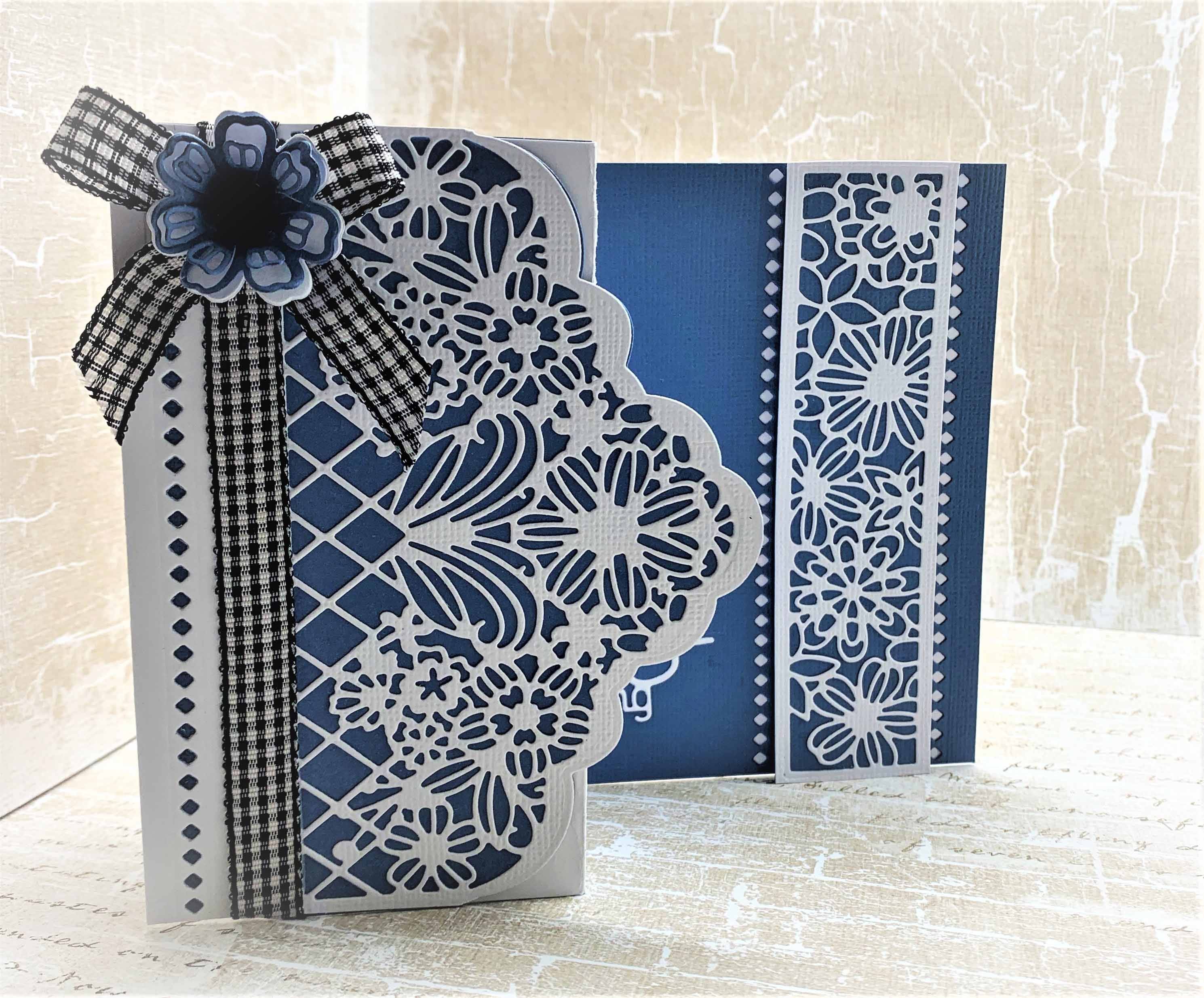 Hello crafters, Dawny P here and welcome to this month's Designer Choice step by step tutorial. This month, our Designer Choice is the beautiful Filigrees and Florals set.
This is a verso set and has 10 dies. The main dies are a curved verso set which you could use together or on their own and I think the inside edge here cut straight into a card base, would look stunning with just a few Nuvo drops for decoration. Because of their shape you could use them on your envelope flaps as well. And you could use an outside edge die cut as a template if you were using your inks etc to create clouds.
There are 3 are strip dies with floral and leaf patterns and these can be used to mat and layer, or you could cut them straight into your base card. Also they make fabulous stencils.
There are also 3 beautiful border dies which can be used anywhere and on anything. One has a stitched line, one has little diamond shaped holes and the other has little flowers. The waste from the flower border could be used on its own or as confetti for your shaker cards. If you want a longer border, then that's no problem. Just line them up and cut again – they all have repeatable patterns. I love these border dies.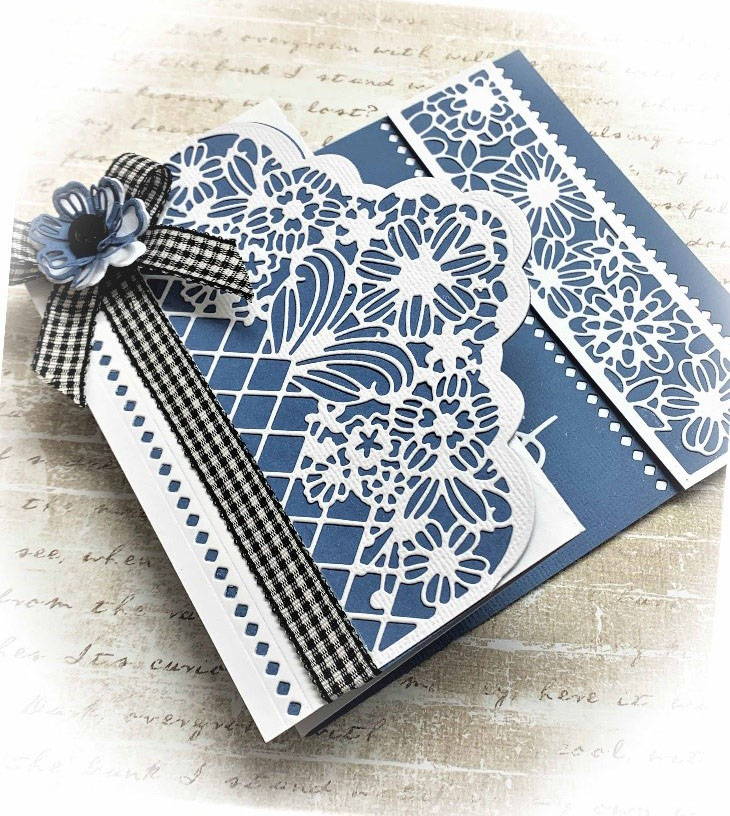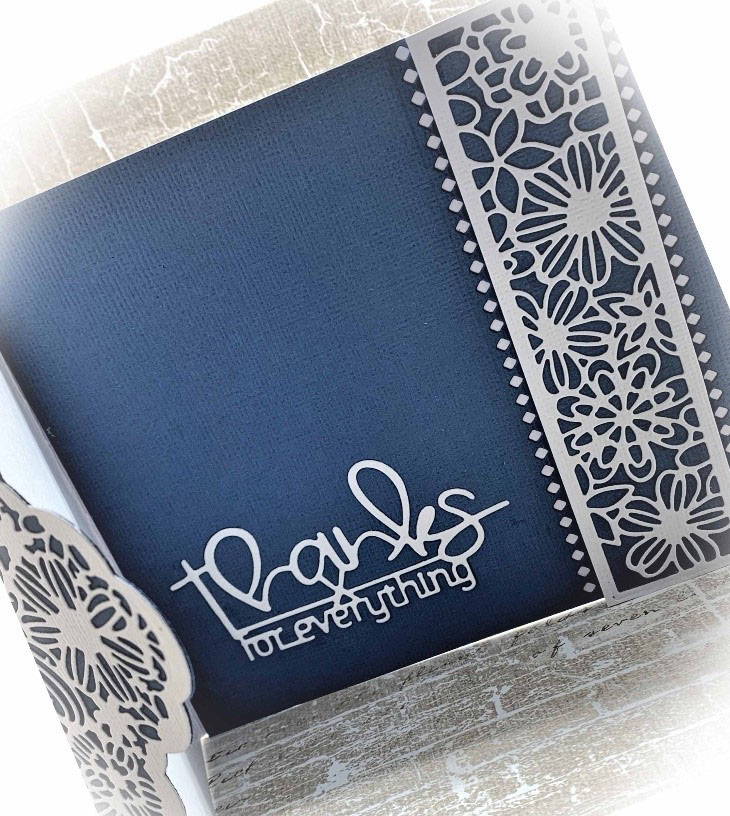 And last but by no means least there is a verso flower set. The petals on the inside edge die are so pretty and delicate and they lift up to create dimension. You can pair this up with the outside edge, which can also be used by itself.
So you are getting a really versatile and very pretty set of dies with heaps of potential and suitable for lots of different occasions.
So what did we do here? I made a z-fold card which I thought was perfect to show off the lovely curved shape and I created a double border on the inside of the card with one of the border dies. It's really easy to put together and isn't heavy on your stash of cardstock.
---
And this is how you make it.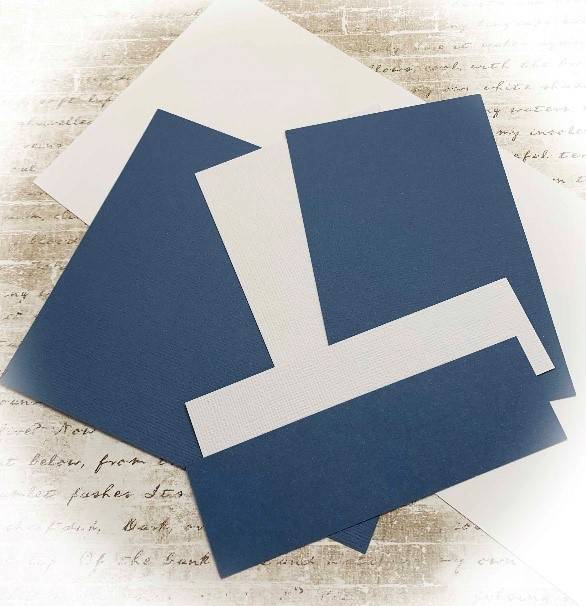 Firstly, cut some card stock in the following sizes –
128mm x 36mm (1 each in Bright White and Denim Blue)
128mm x 146mm (Denim Blue)
128mm x 72mm (Denim Blue)
128mm x 84mm (1 each in Bright White and Denim Blue)
Also cut a piece of Bright White A4 cardstock to 128mm wide. Cut this on the shortest side – this will be your base card.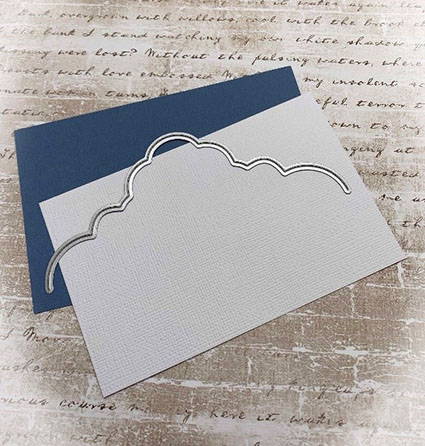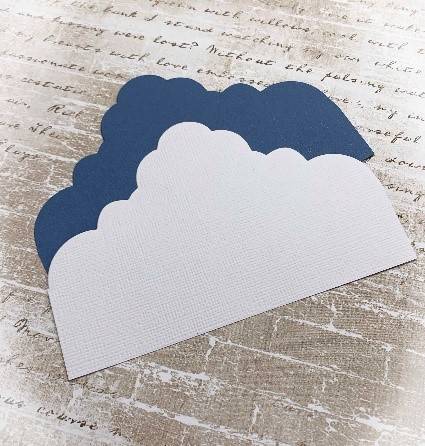 Take the pieces that measure 128mm x 84mm and cut the outside verso edge die into both.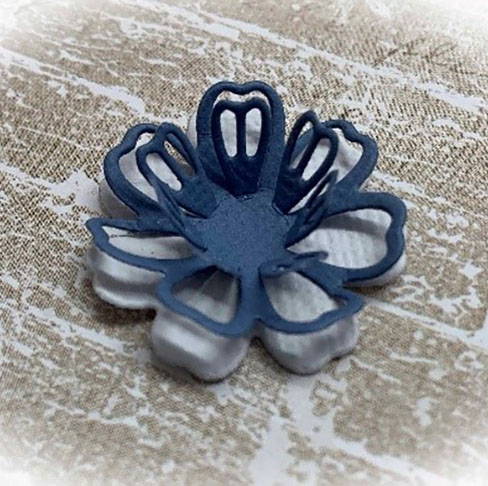 Apply adhesive to the back of the blue flower in the centre only and stick down to the white outside edge die cut.
Bend all the petals towards to centre to give the flower some shape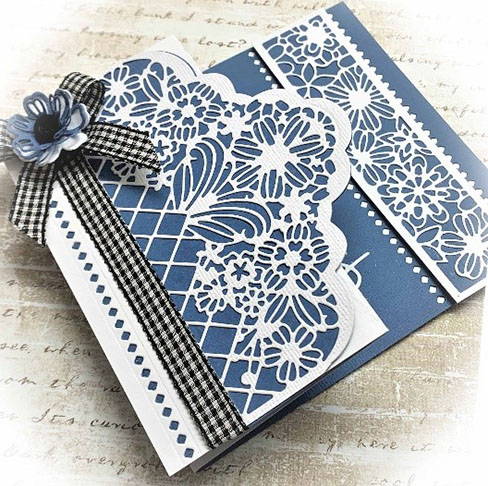 Wrap some gingham ribbon around the front of the card. Add a bow, stick down the flower and pop a little button in the centre.
You're all done.
---
Tips
When you are cutting the double border, cut your first border and leave the border die in the card. Lay one of the strip dies next to it. Now move the border die to the other side. Remove the strip die and run the card through your machine. You'll have the correct distance between the borders.
When gluing your sentiment down, remove most of the sticky from some low tack tape and place this on the card underneath where you want your sentiment to be. You can now use this as a guide so that your sentiment is straight and just remove the tape once the sentiment is in place.
When attaching the ribbon, start near the top at the front of the card, wrap it around and come back to the starting point. You can cover the join with the bow and flower.
---