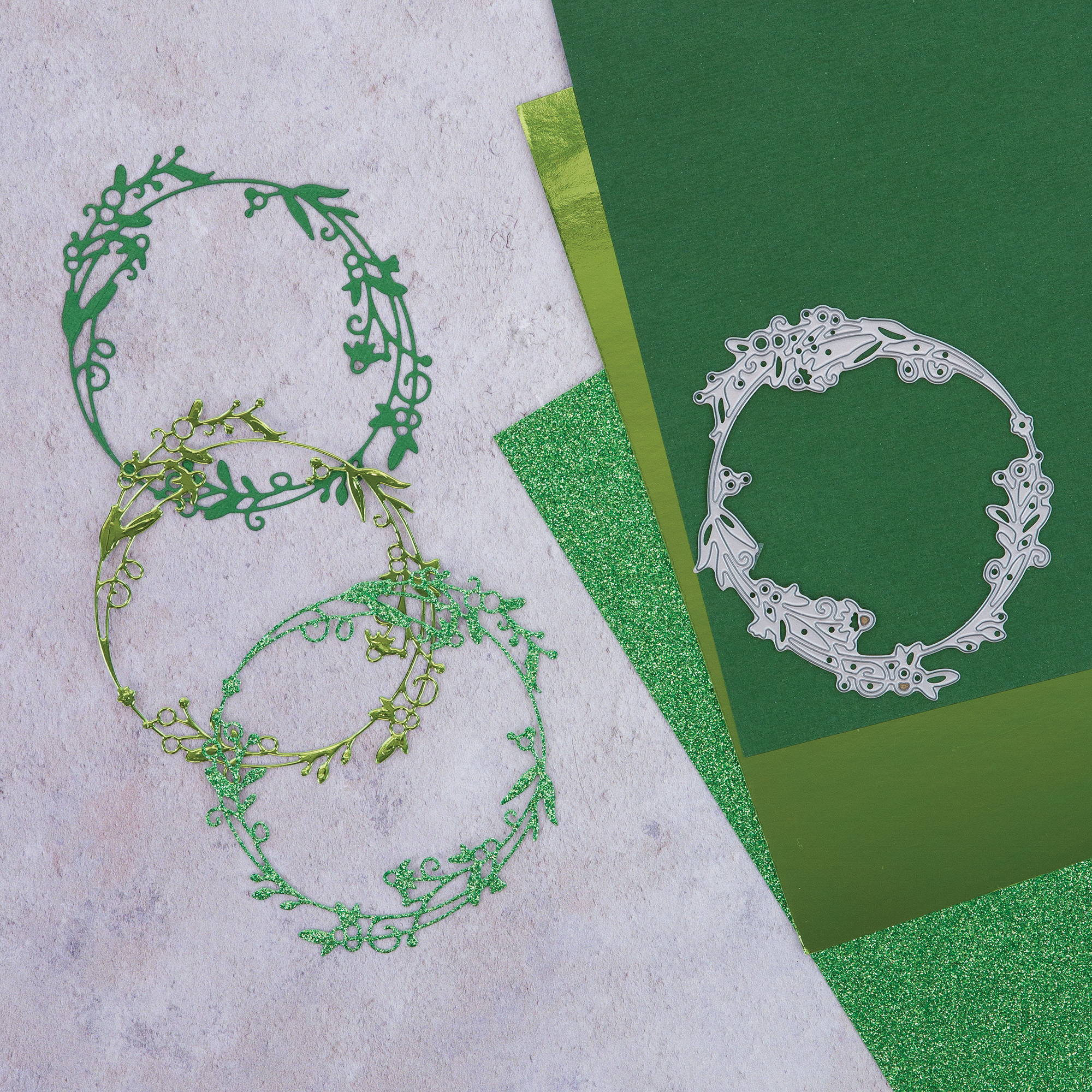 Cut wreath die in various shades and textures of the same colour.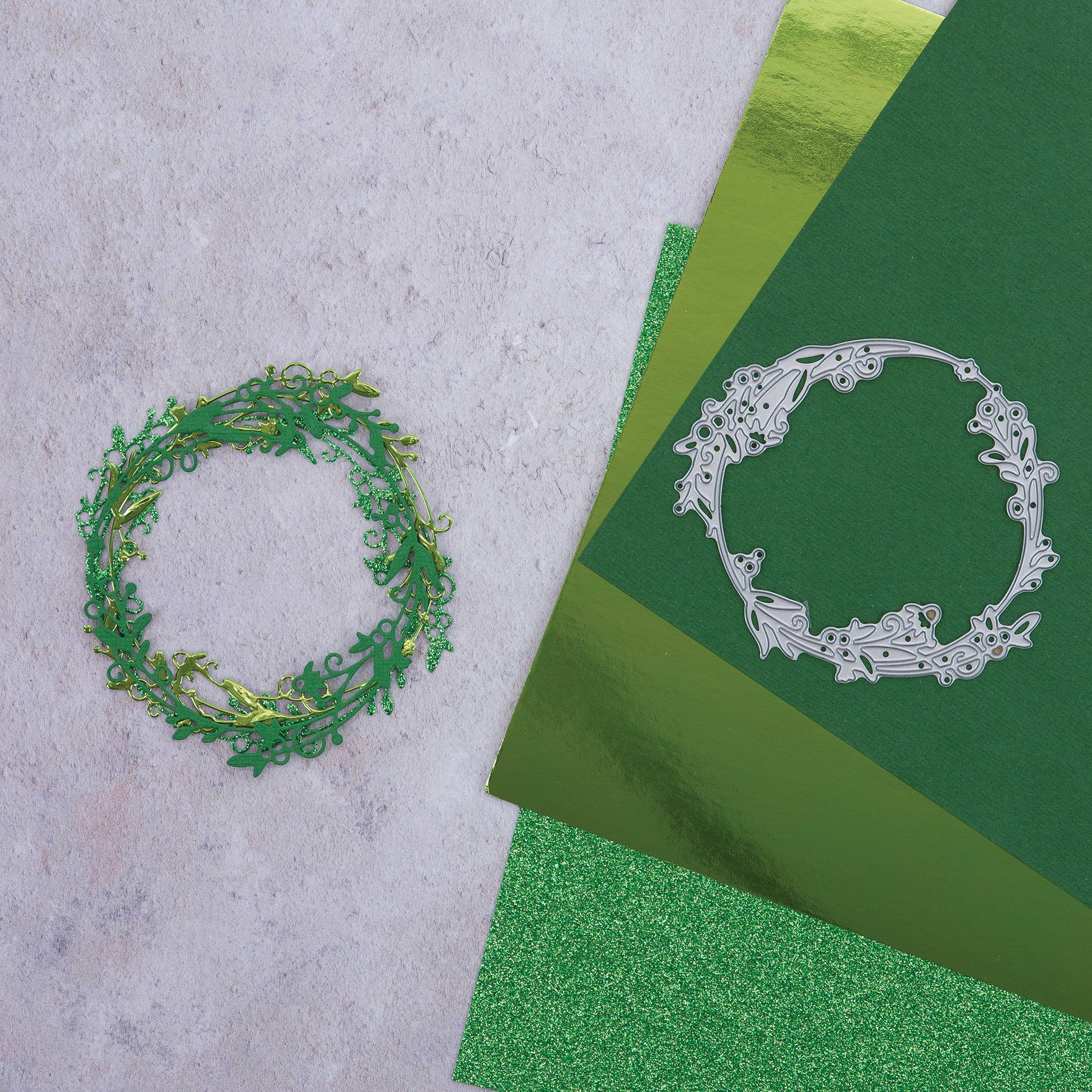 Layer these on top of each other, turning them so you get to see the different parts of the layers.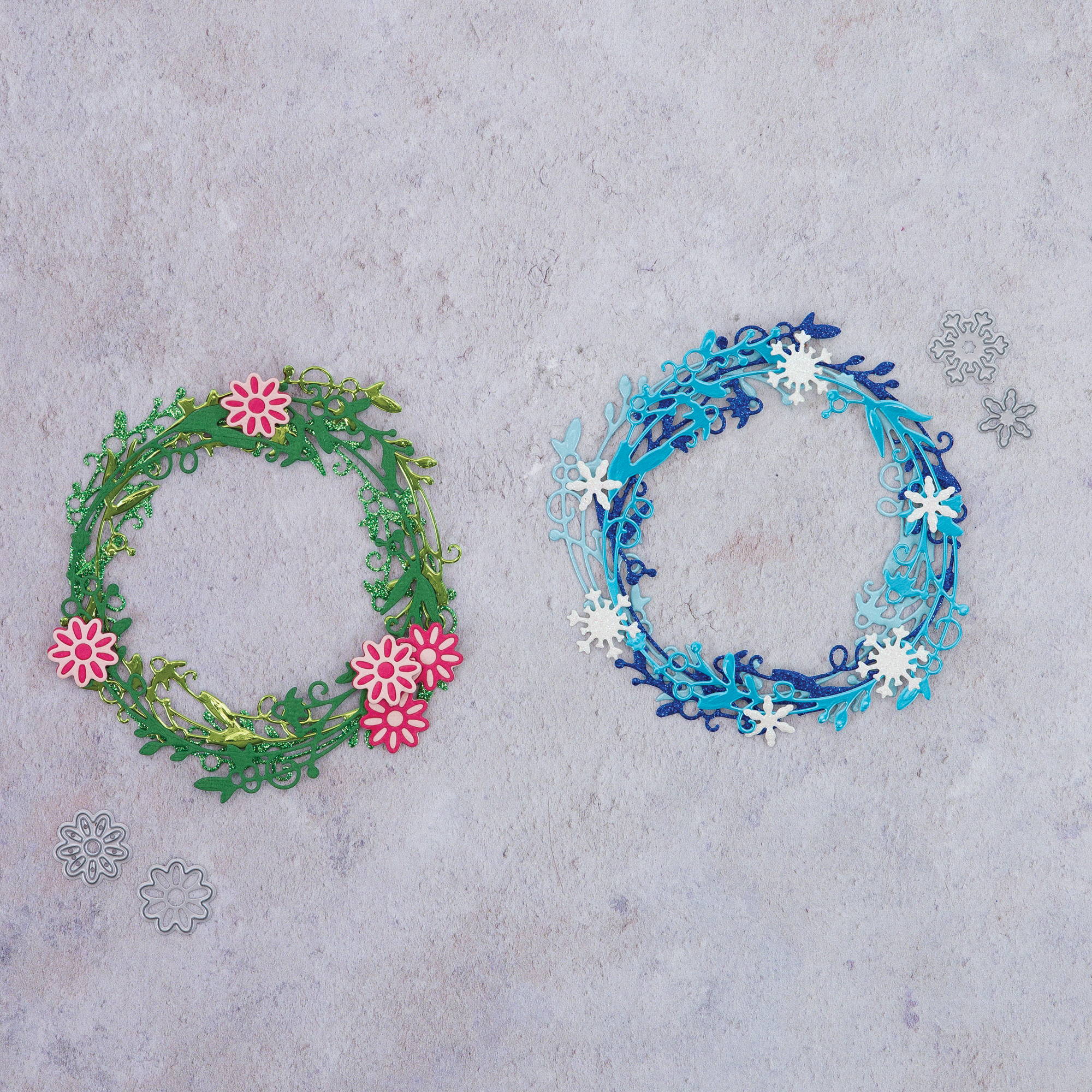 Add on either flowers or snowflakes depending on your occasion.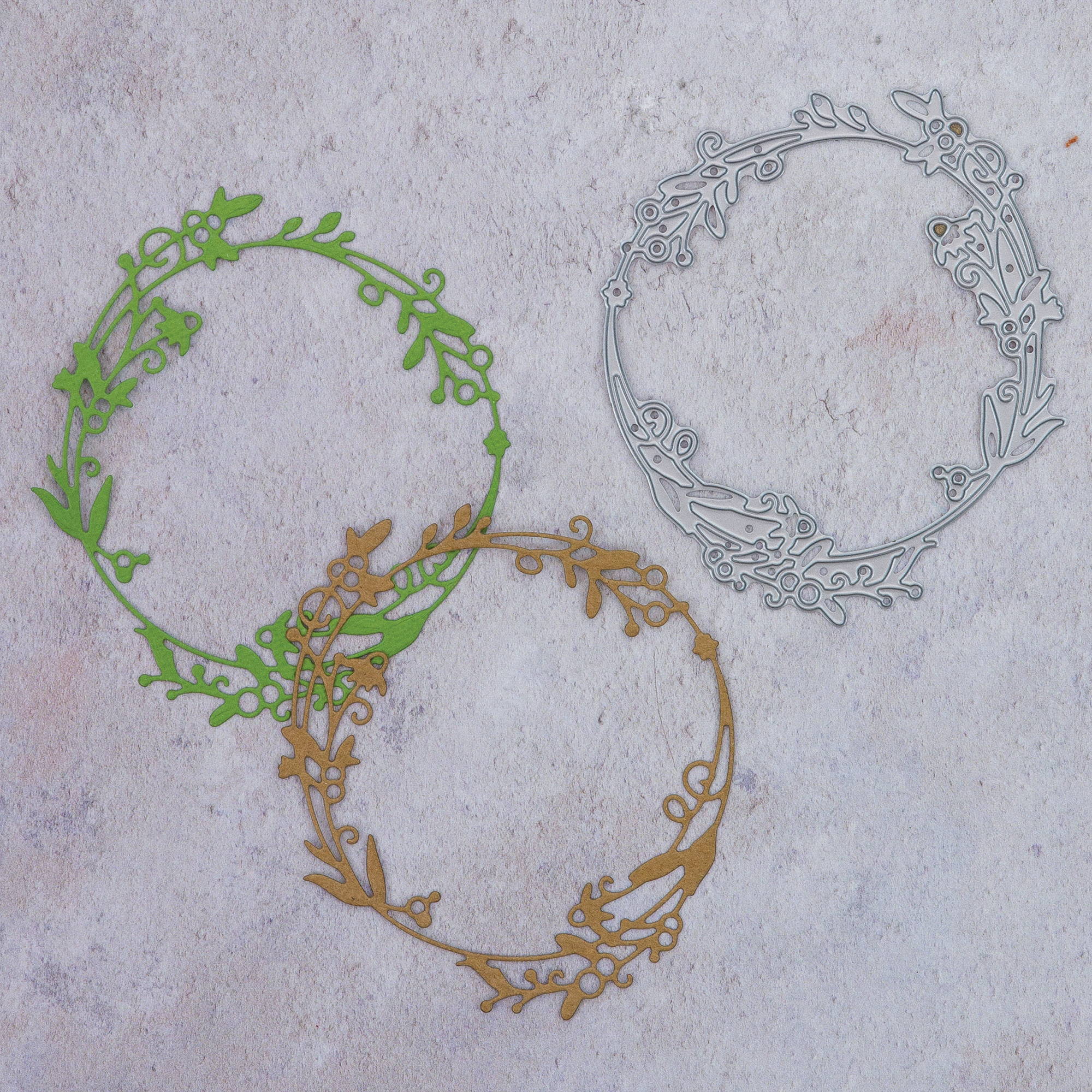 Another way to layer your wreath is to cut them in contrasting colours then snip away some parts of the top layer.
Layer together leaving the bottom layer to show through. Finish with the flowers cut from another colour.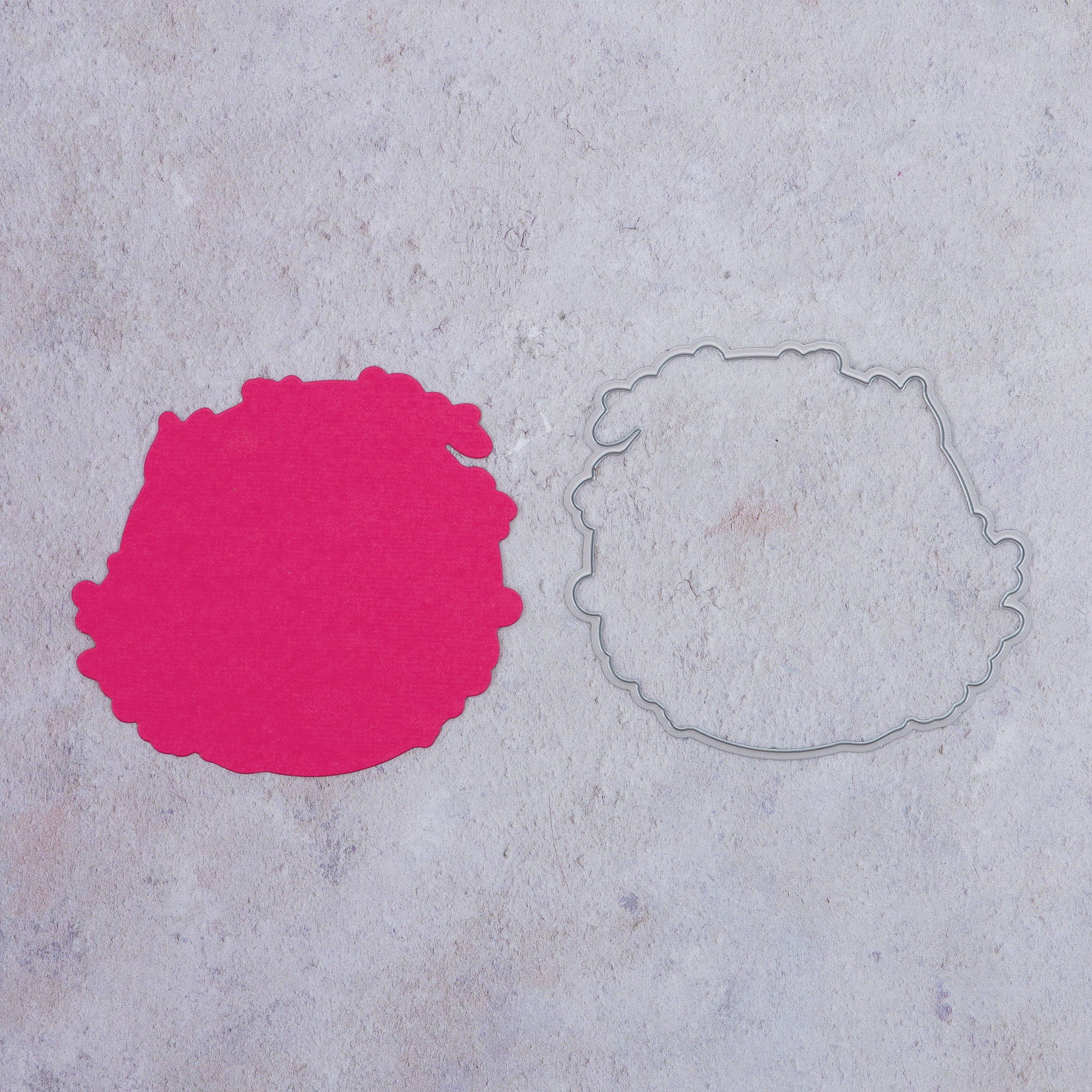 You can add a backing layer to this, cut the largest outer edge die.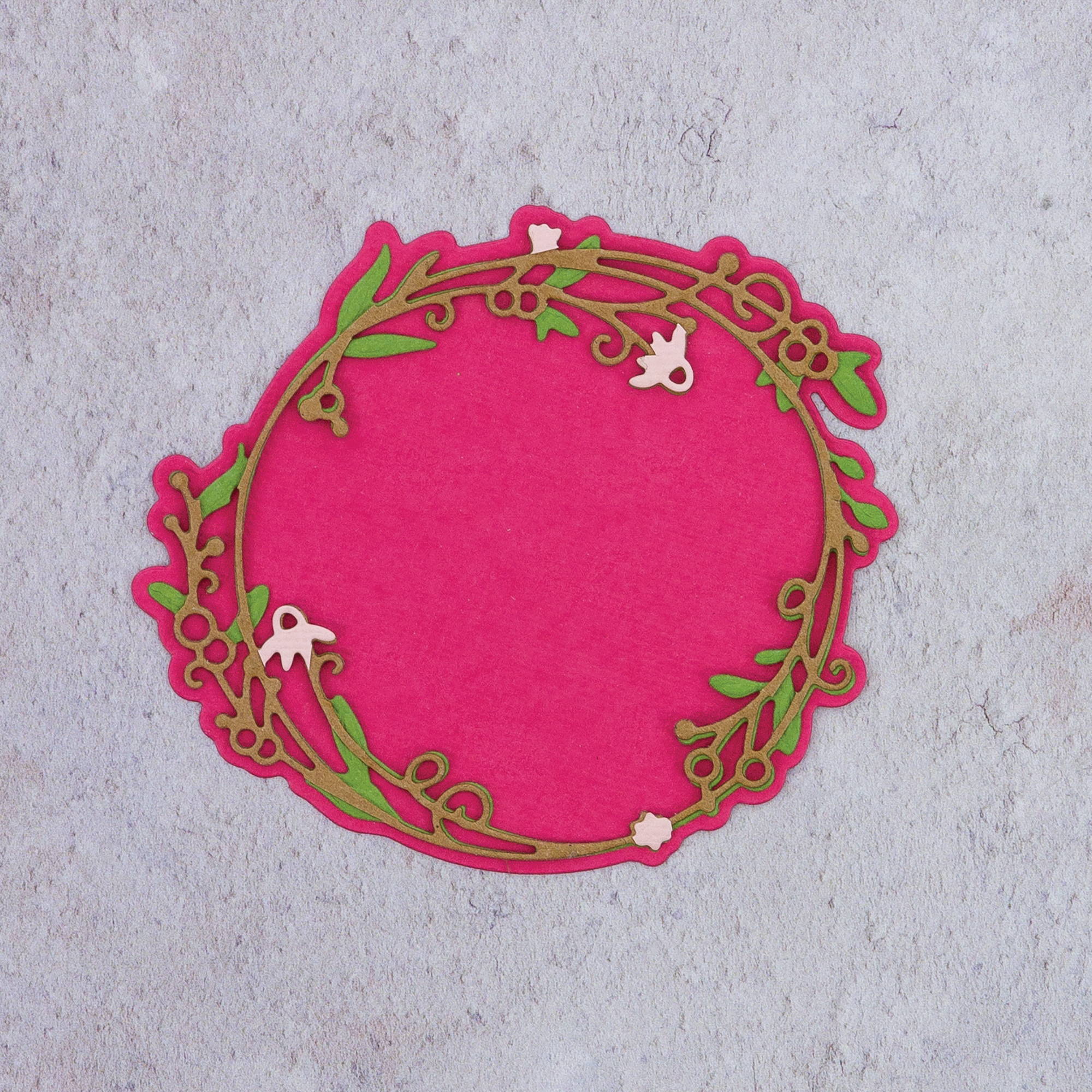 Lay the die cut over the top, matching the shape.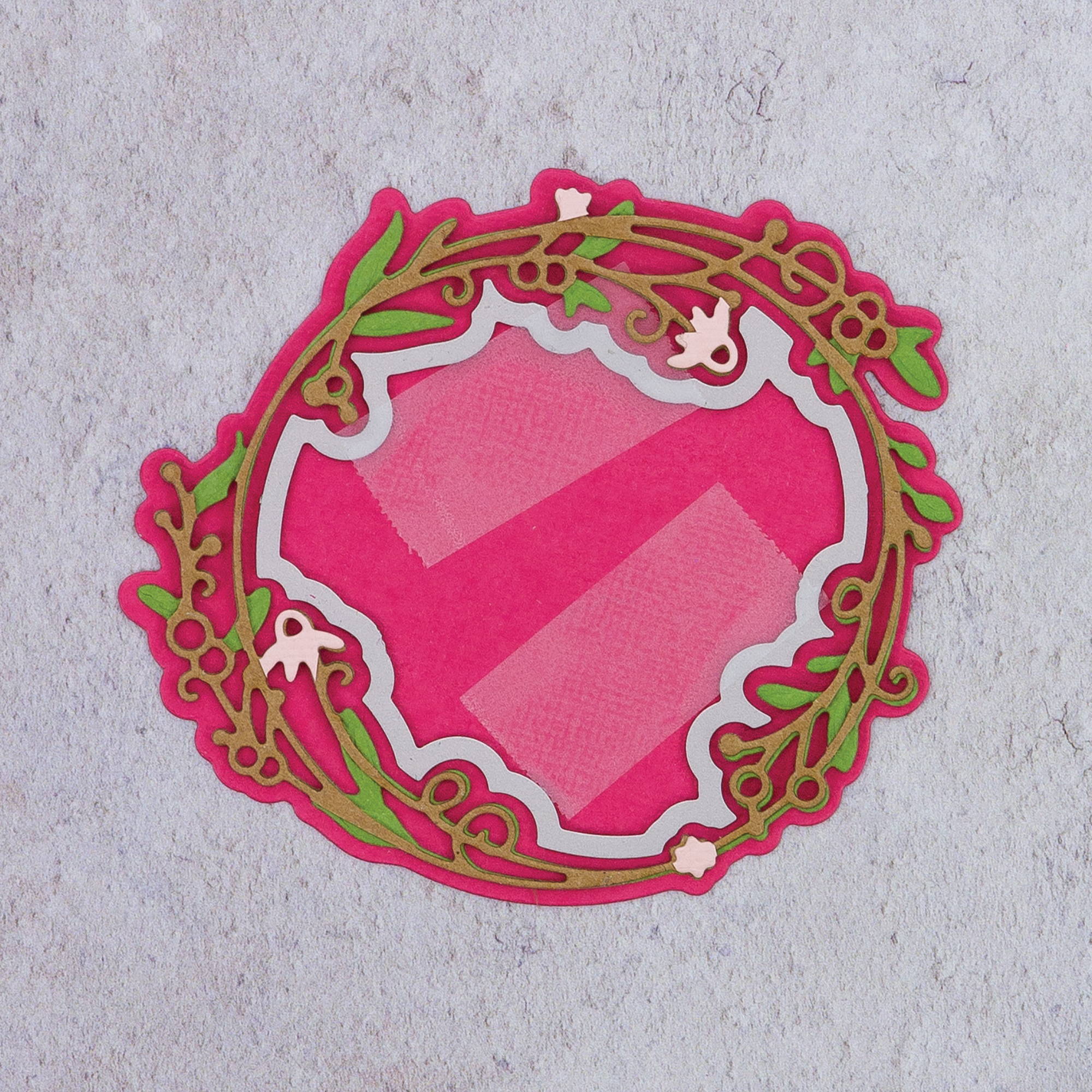 You can take this a step further by cutting out the inside. While the die cut is lined up with the outer edge, place the inner cutting die, matching the shape and tape down well so it doesn't move.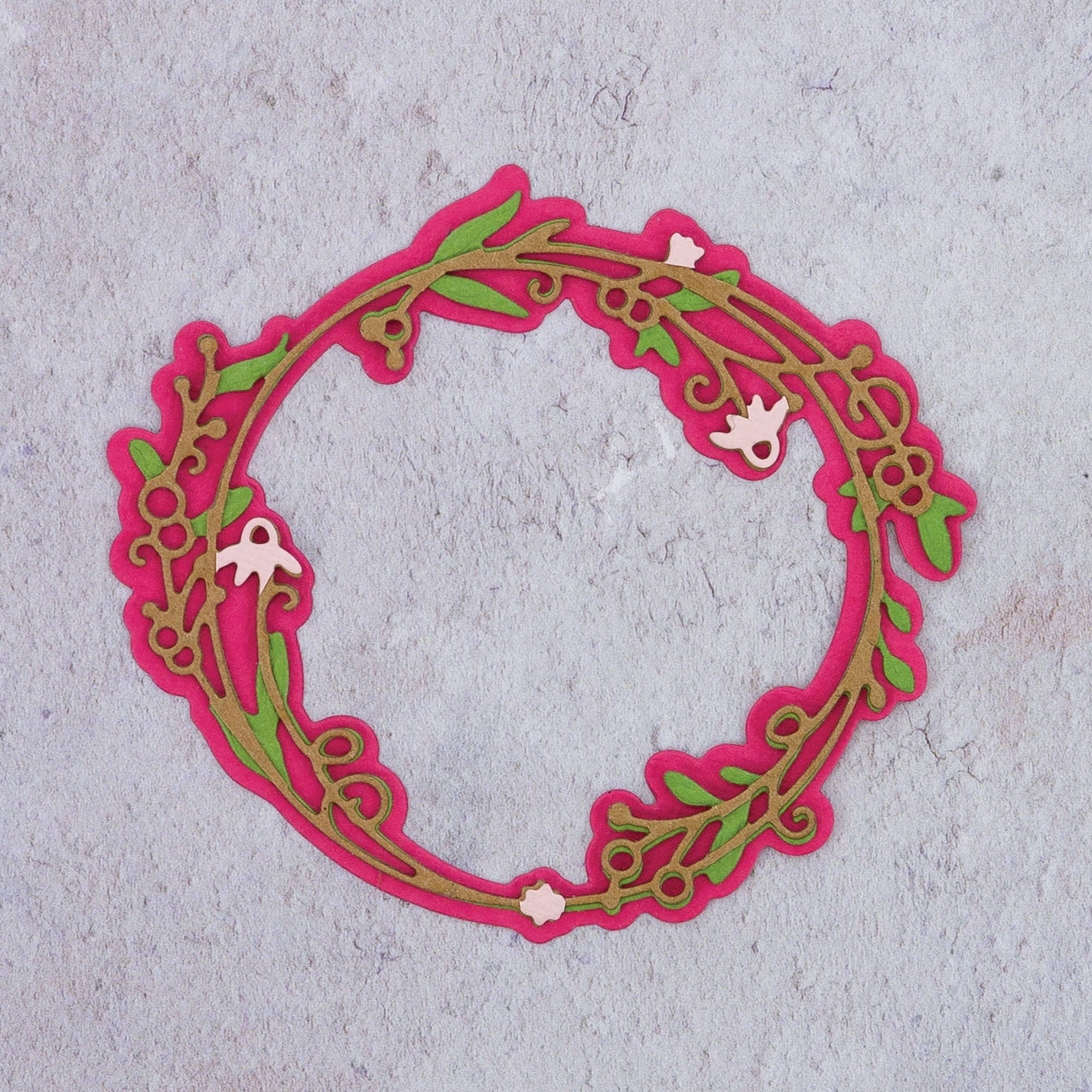 Remove the die cut and cut it out. Glue the wreath in place.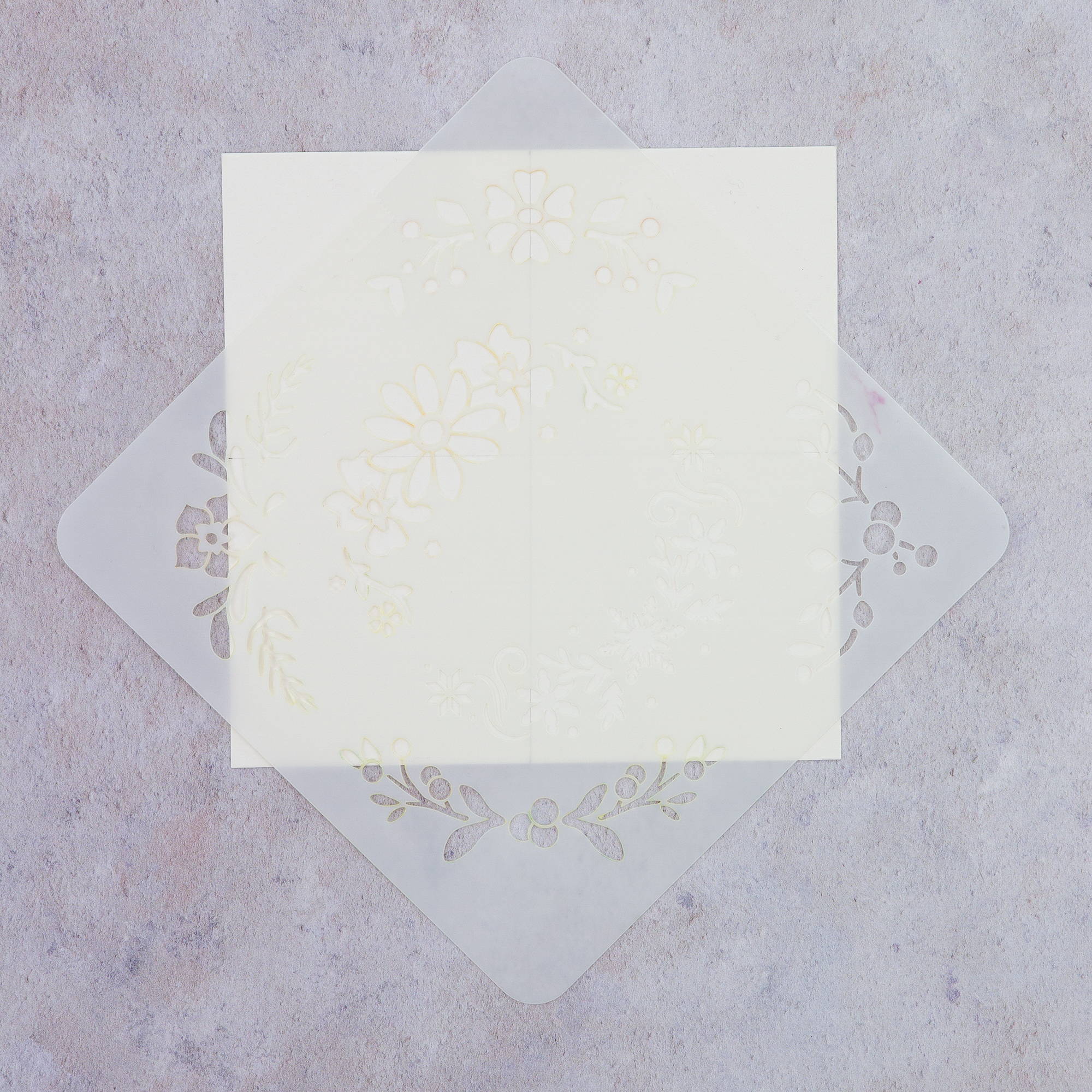 To create a wreath design using any of the corner embellishments. Mark a pencil cross centrally on your card front. Mask the rest of the designs and tape into position on your sheet of card. With the corner of your stencil pointing upwards and lining up the centre of the flower with the pencil line.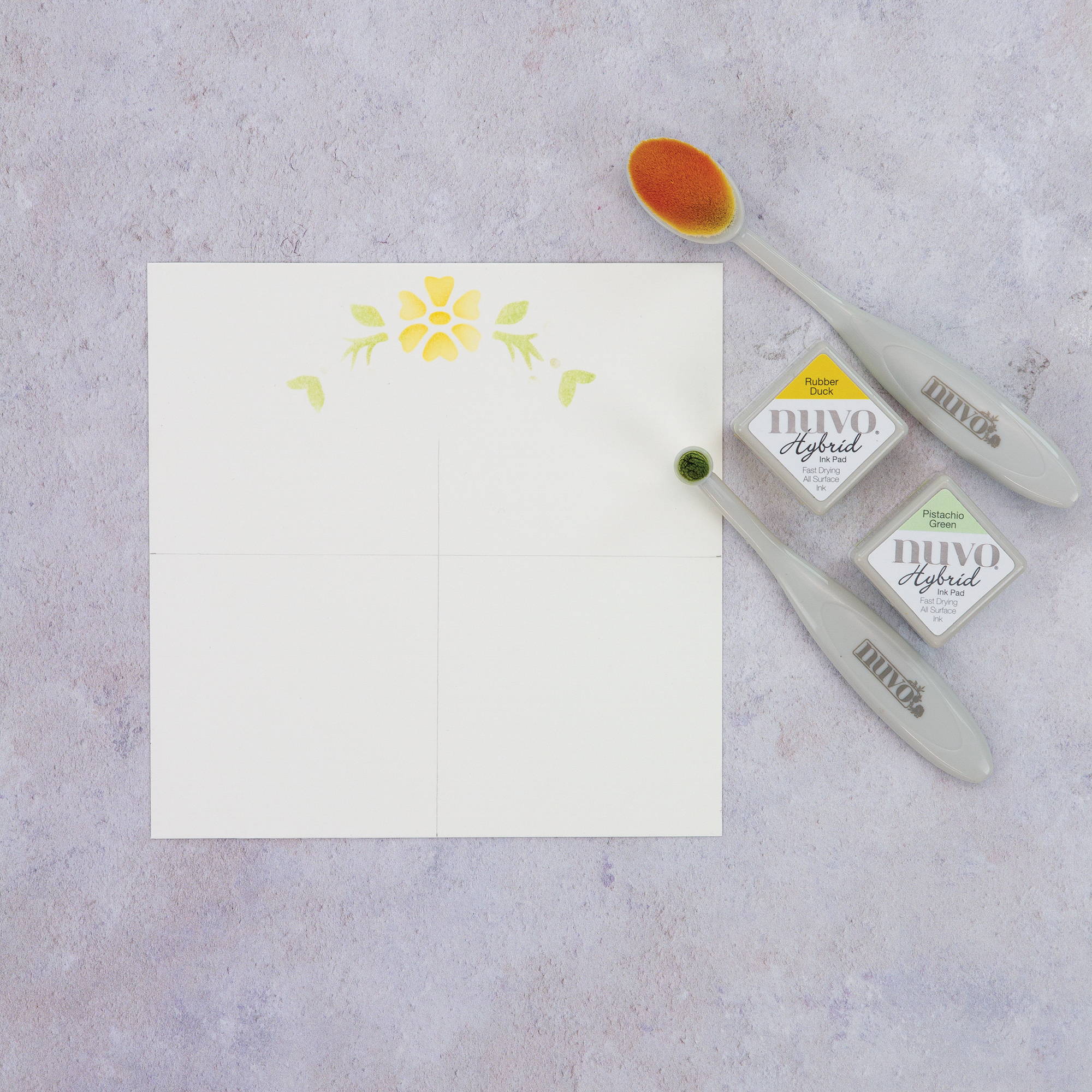 Erase the portion of pencil line showing through the stencil image. Ink your first colour, I used Nuvo Precision Blending Brushes. I have applied Rubber Duck for the flower and Pistachio Green for the leaves.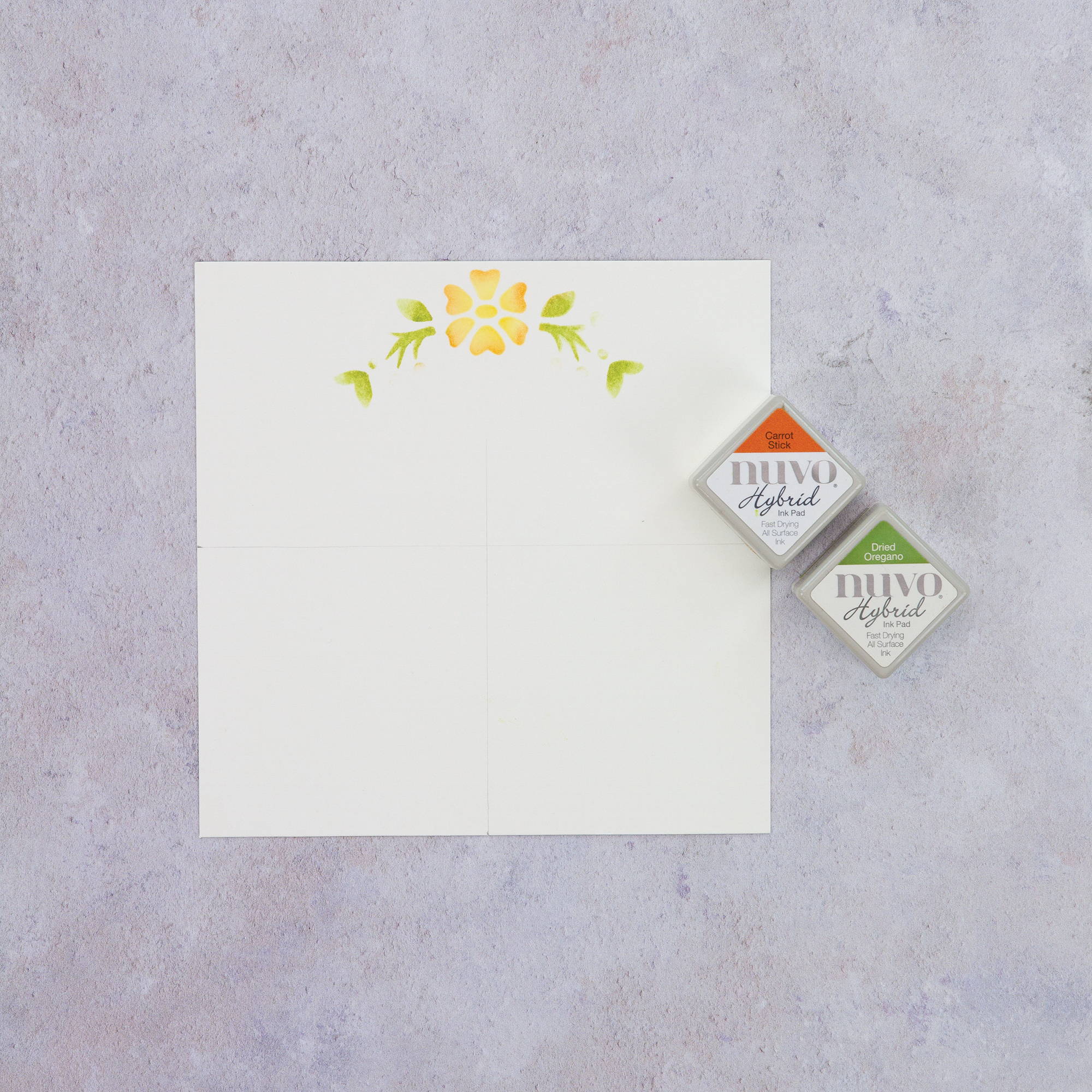 Wipe the stencil and reposition adding your next layer of colour. Carrot Stick on the tips of the flower petals and Dried Oregano on the base of the leaves.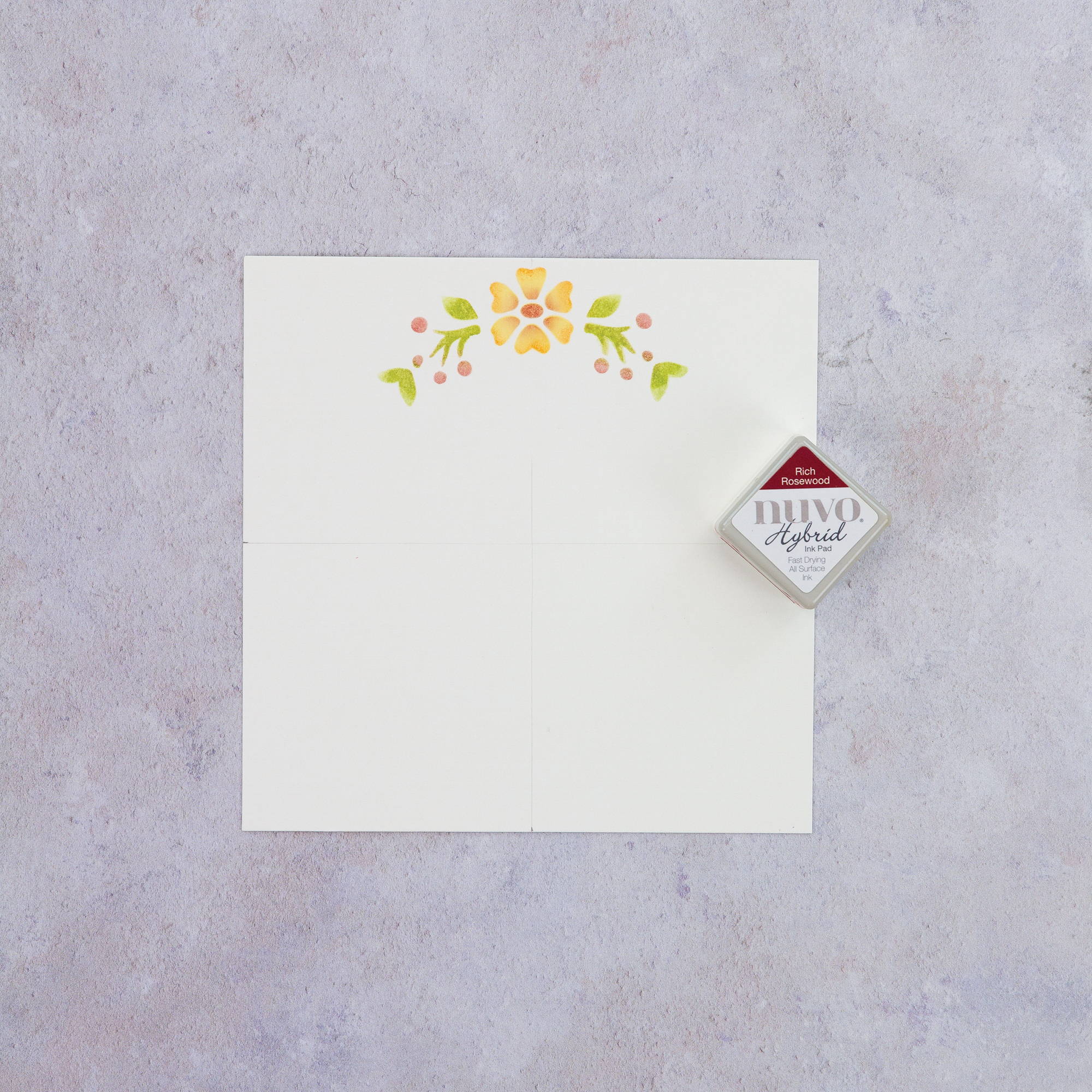 Wipe the stencil again and reposition for the final touches. Using Rich Rosewood, ink the berries and the flower centre, just touching the base of the petals.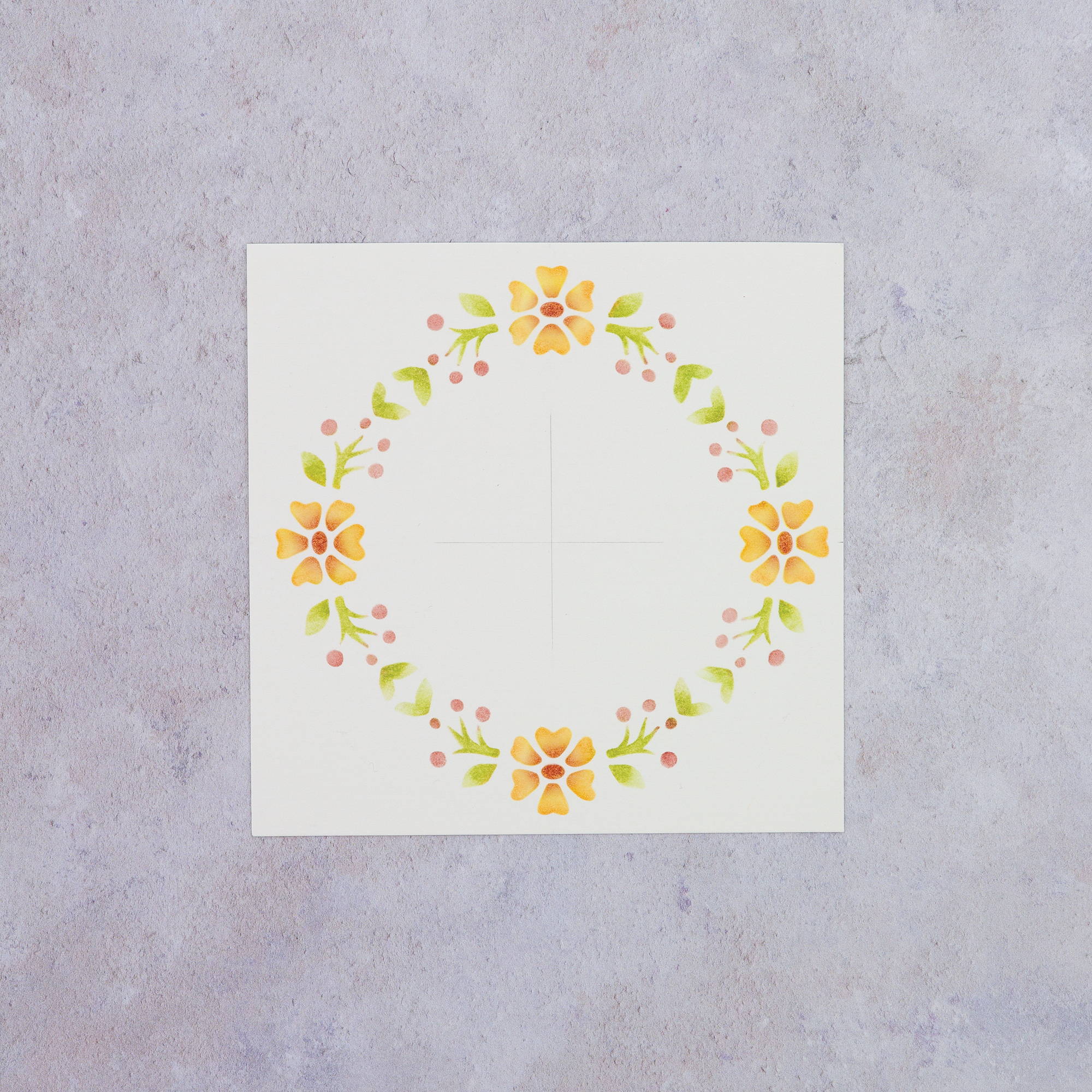 Turn the stencil 90 degrees, line up your stencil with your pencil mark again and repeat the steps until you complete the wreath.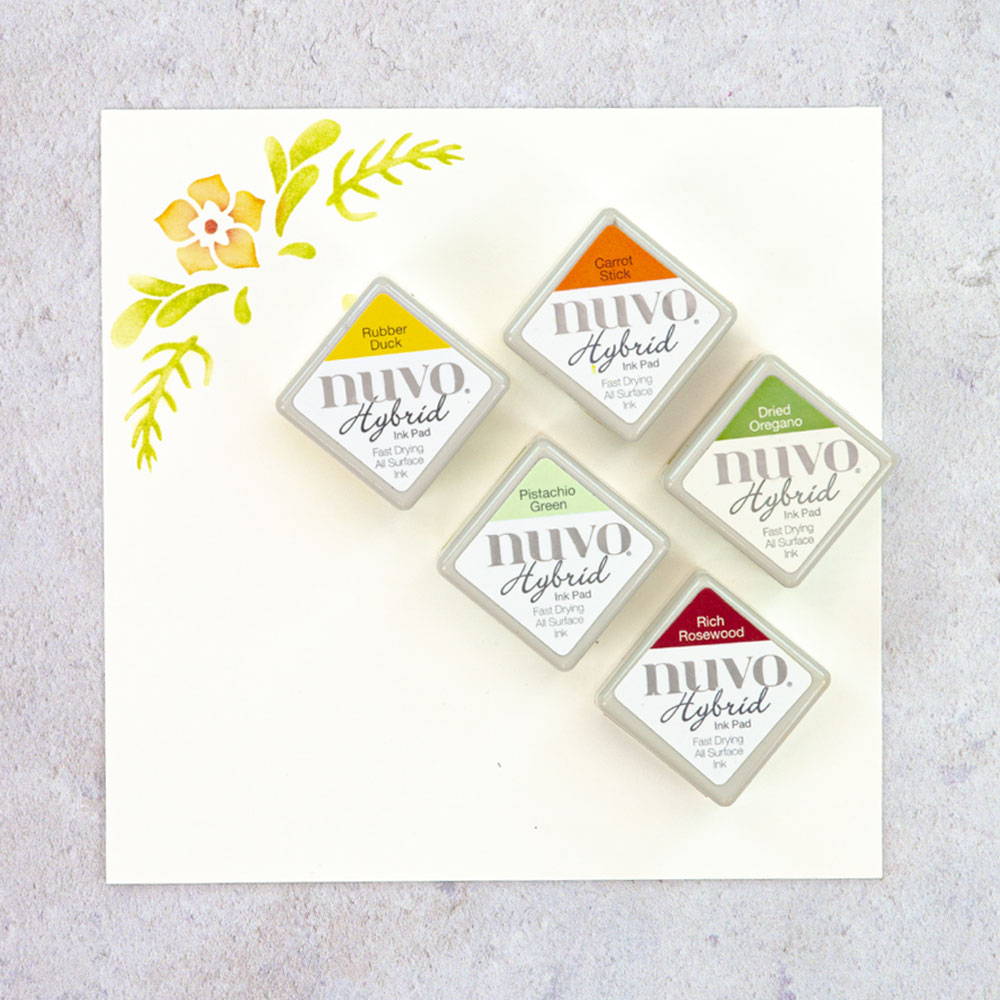 For a corner design choose a part of the stencil to use and mask the rest off. Line up with the corner of your base card. Add your ink using the techniques above wiping the stencil in between to avoid colour transfer.
Repeat for all corners or as many as required.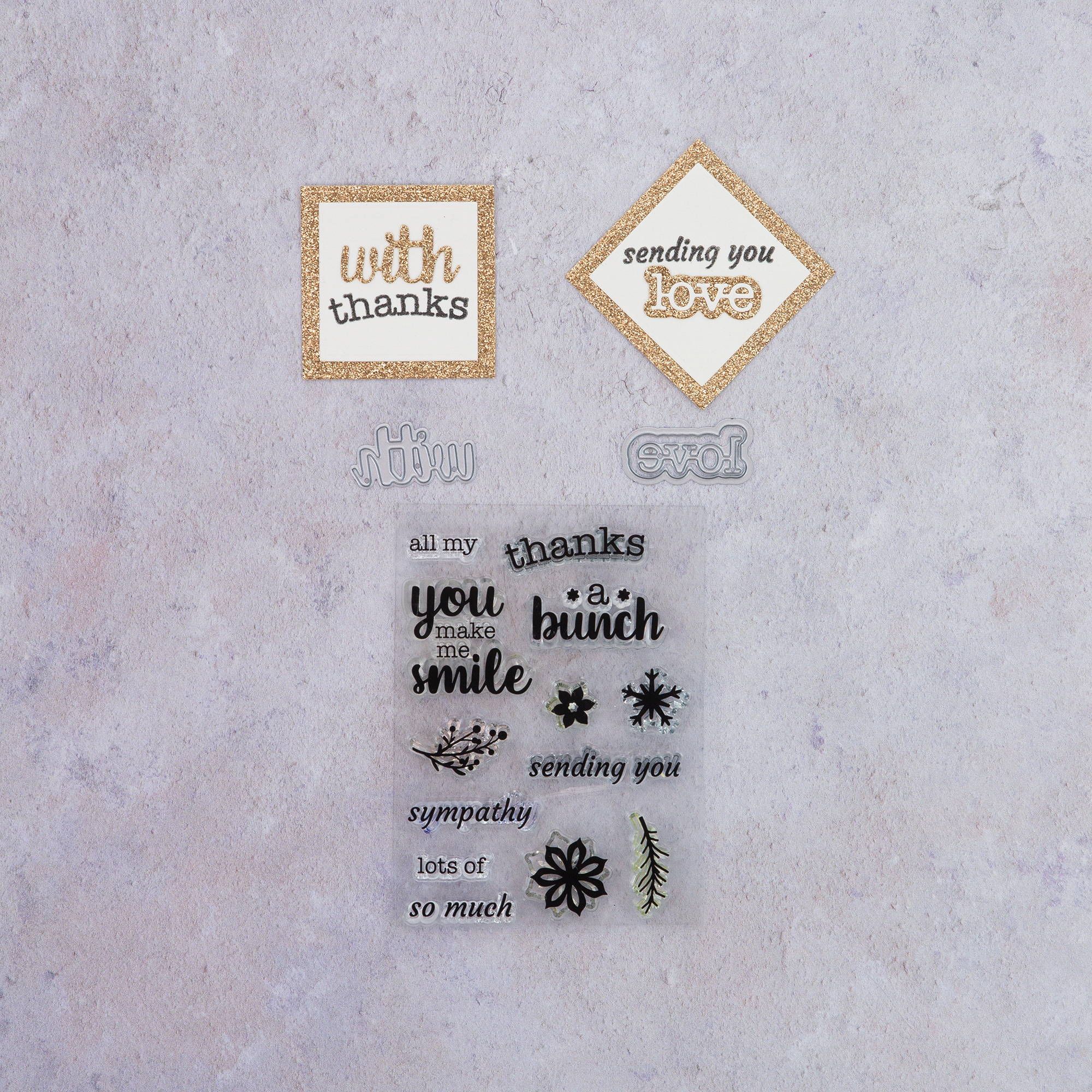 Use your wording stamps in conjunction with your wording dies.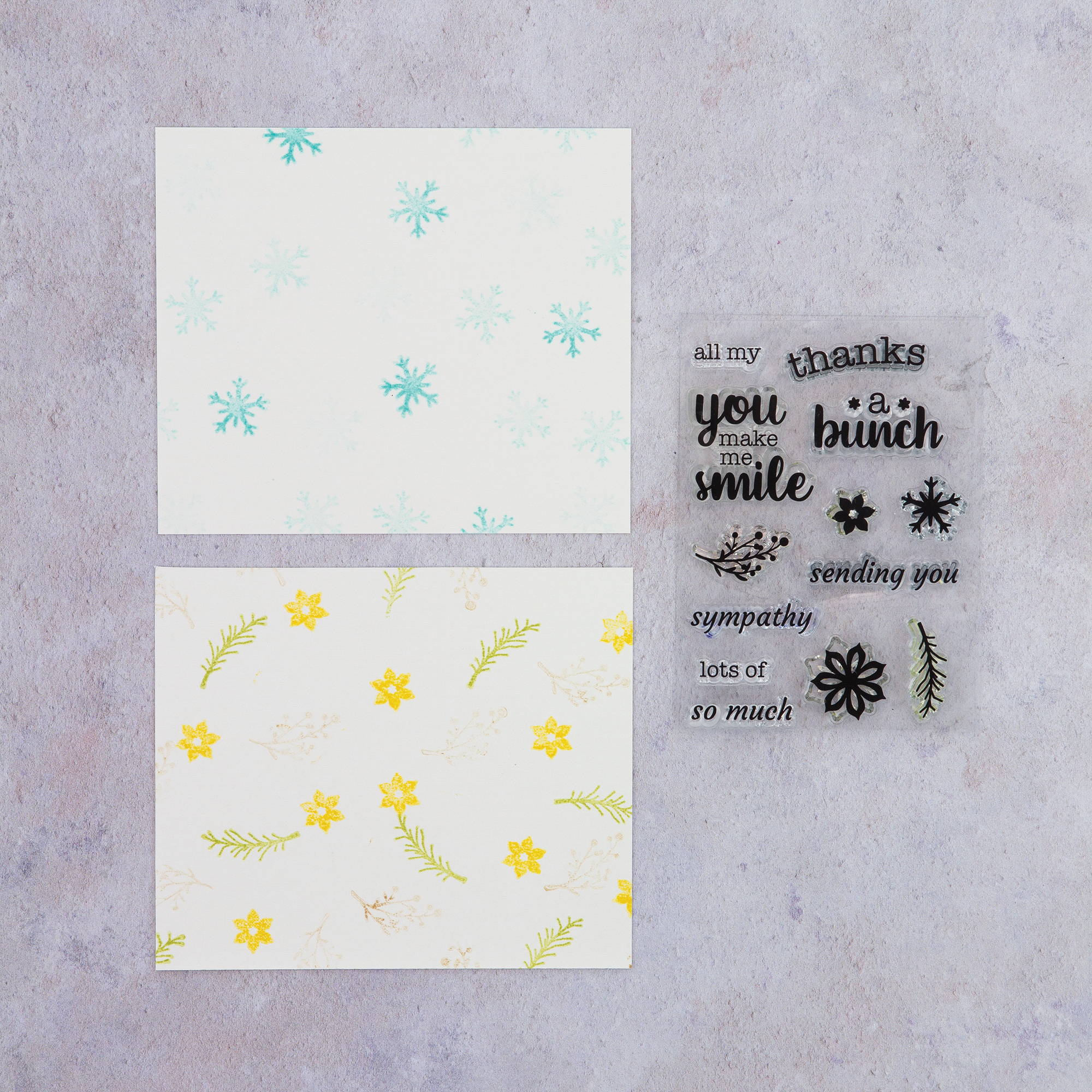 The smaller stamp elements can be used to stamp a background.