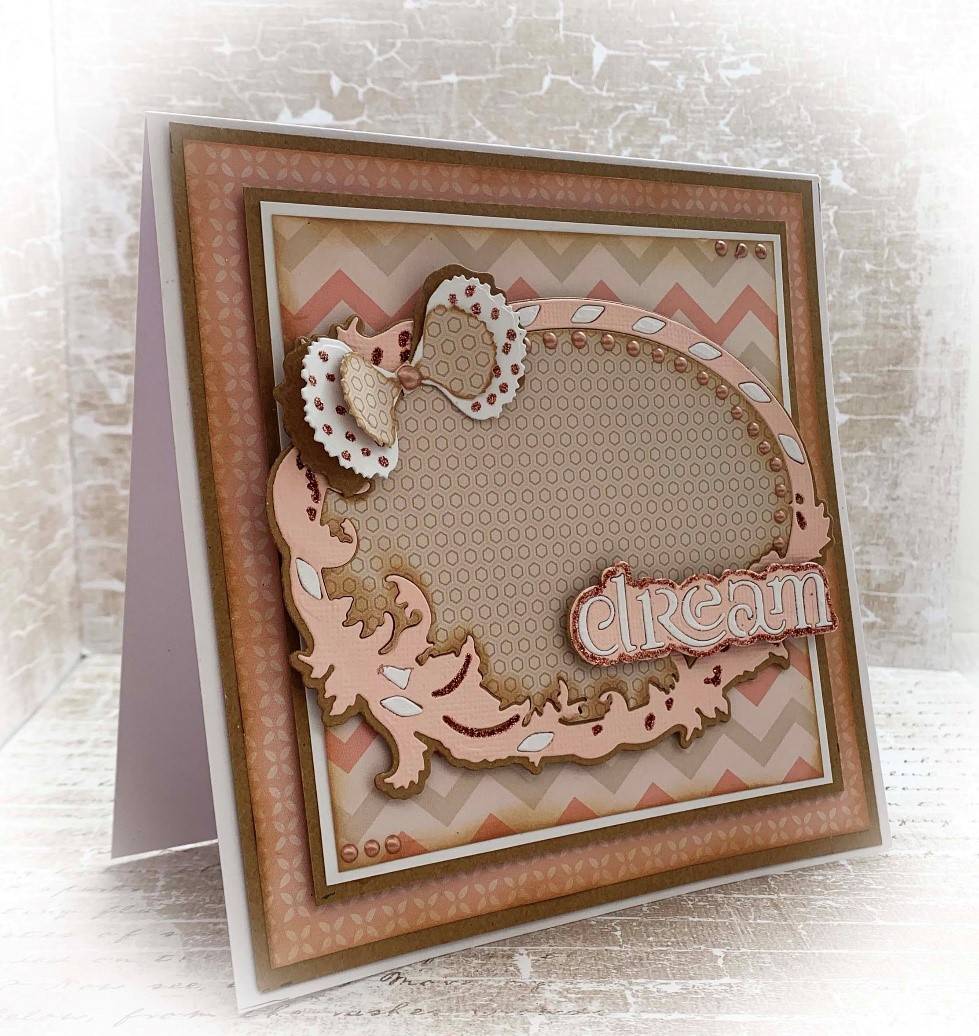 Hello crafty friends – Dawny P here and today I'm sharing a project which I made using Kit 35. I have to say that this has to be one of my favourite kits. You know I love papers and pink and this has both so it's a winner for me every time – it is just beautiful. The pink is so soft and pretty and there are greens and coppers in there as well and these are part of the third Tonic Trend this year which is Rustic Rose.
There is a profusion of exclusive dies in this kit - 18 in the Follow Your Dream set which has a really lovely verso oval frame die plus a tag, a set of flower dies (which can be used for more than flowers) and 3 fantastic sentiments which you could use to either compliment your cards and projects or use them in their own right. These would also work really well in your memory books, I think. There is also an exclusive Follow Your Dream stamp set with loads of sentiments in different fonts which you can use together or you can mix and match them.
As always you will get a generous selection of cardstock in different textures and finishes in colours that work so well together, plus Nuvo goodies to bring out the best and enhance and add interest to your projects. And last but definitely not least there is a 6x6 book of papers. These are double sided and there are 8 different designs and 6 of each design in each pad. The quality of this paper is amazing and it's acid and lignin free. There is not one single design in this pad that I don't love and the soft muted pinks, greens and browns are just the prettiest colours. And of course, they all work really well together so no head scratching involved when choosing the papers – just close your eyes and pick any!!
The card I'm sharing today uses the oval frame die and one of the sentiments plus the beautiful papers and some glitter and Nuvo drops from the kit. I was thinking when I made it that you could substitute the centre panel of the frame for a black and white photograph, and it would look stunning.
---
So let's make a start. As always, lots of pics - but we are visual, crafty creatures, right?
Let's start with the cutting.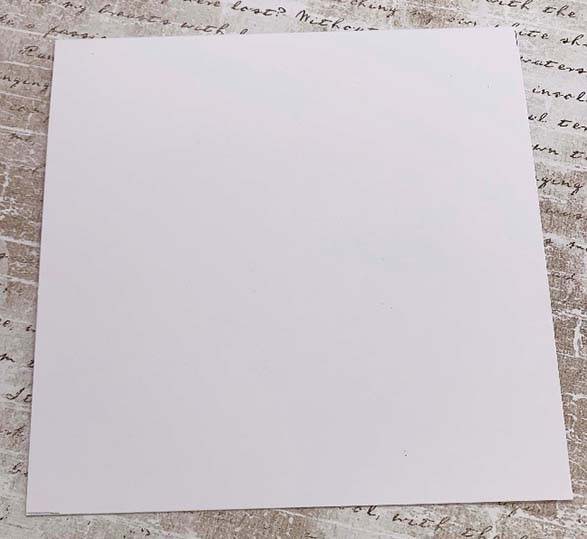 Take a 177mm (7") square white card blank and trim it 162mm square.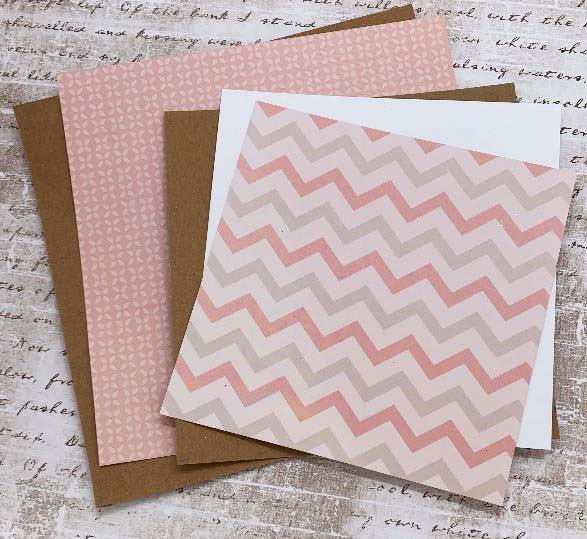 Cut the following for your layers –
Kraft card – 154mm square ands 134mm square
White card – 130mm square
Patterned paper – 1 piece straight from the pad and another cut to 124mm square
You don't have to go with my choice of patterned paper here – any from the pad would work.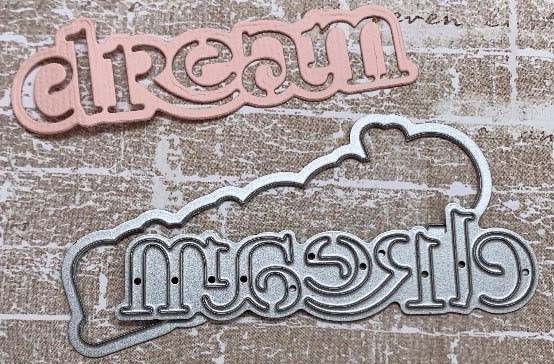 Cut one 'dream' outside edge from Ballet Pink card then cut the inside edge into it.
So this is the flower die and it makes gorgeous flowers. But I wanted to use it as a bow. So cut one each of the larger pieces in white and kraft and two of the little petals in patterned paper as shown.
---
OK so that's the cutting done for the most part. There is a little bit more to do but we will get to that in a tick. Now we can start to make the card.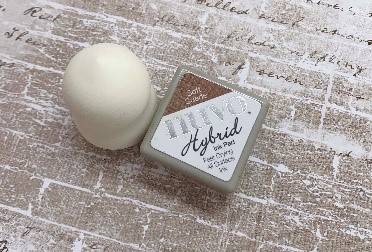 Take a blending sponge and some brown ink and ink up the edges of the patterned paper. I used Soft Suede ink which is part of the Woodland Walk trio but if you don't have this, any brown ink would be fine.
Not everybody is a fan of inked edges, I know that, and I wasn't either for years. But now I just cannot help myself sometimes!! But hey, if this is not your thing then just skip this step.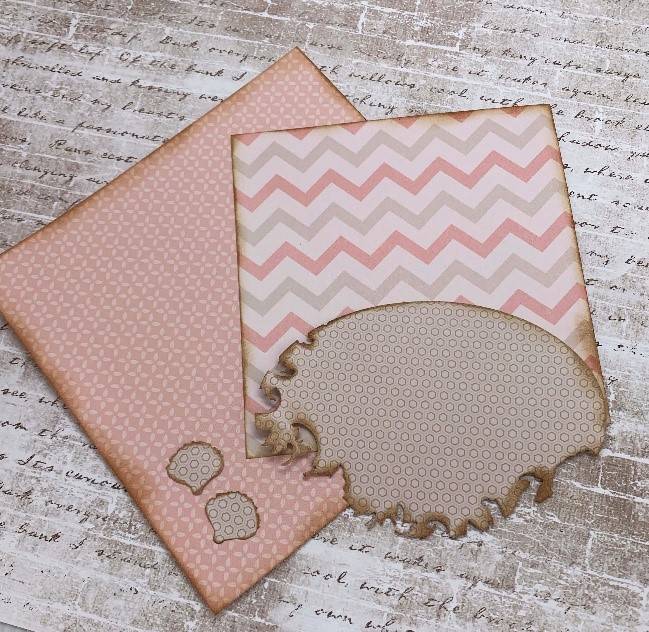 TIP – ink on a scrap of paper and take some of the colour off of the sponge before you introduce it to the patterned paper. This way you can build up the colour. It's easier to add than to take away.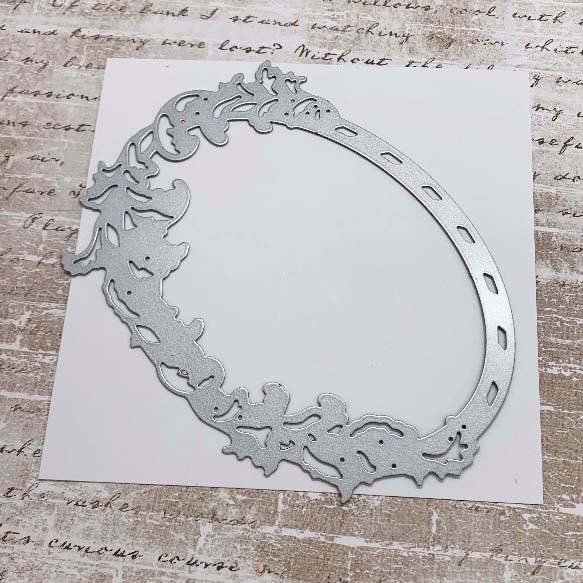 I did say that there was a little bit more cutting and here it is. Cut the frame into some white card as shown here but if you can, leave the pieces in. We are going to do some paper piecing and it's a nightmare if you remove everything.
TIP – leave everything on the cutting plate and very carefully peel back the die and the die cut to leave all the residue on the plate. That way all the pieces will be there and you can see what should go where.
Now stick the white pieces onto the frame as shown. You could also use the mirror card in the kit for this as it would look lovely. I've only just thought of that – didn't occur to me at the time!!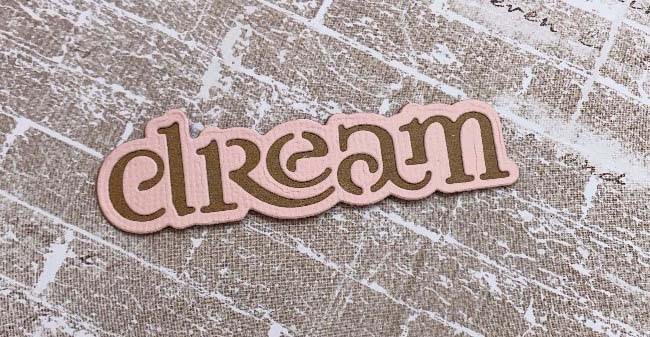 Now stick the 2 sentiment die cuts together.
As we did when making the frame, paper piece the letters in white card then get your glue pen and go around the outside of the sentiment and add a bit of glitter.
TIP – see the bits of glitter on there where they shouldn't be? Just get a cheap make up brush and dust them away once the glue has dried.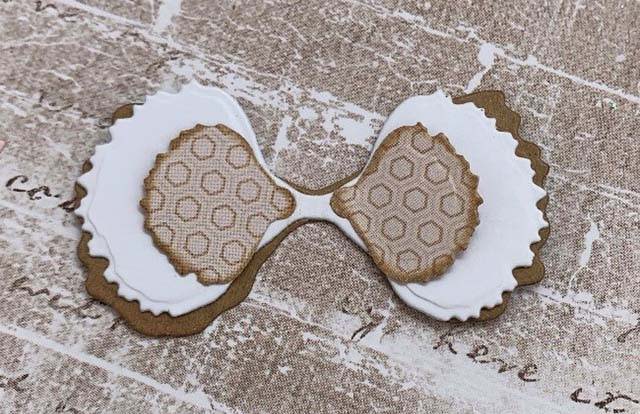 Now for the bow. Layer up as shown and stick down but only apply the glue at the very inside edges because we want the outside edges to stick up in a minute.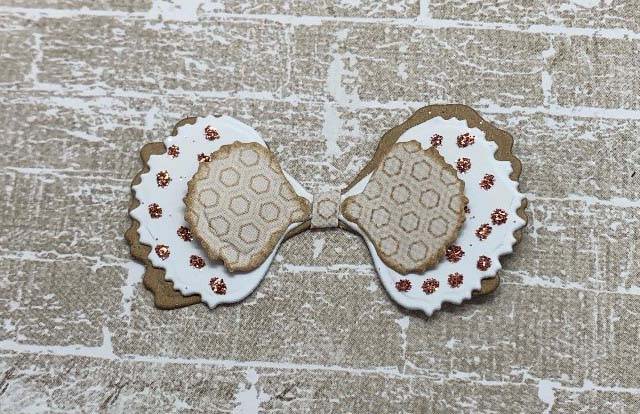 Now take a small bit of left over patterned paper and cut a narrow strip and stick it round the centre, meeting at the back. Add dots of glue and glitter to male spots on the white bits then once dry, gently lift up all the layers using a craft pick or the edge of your scissors.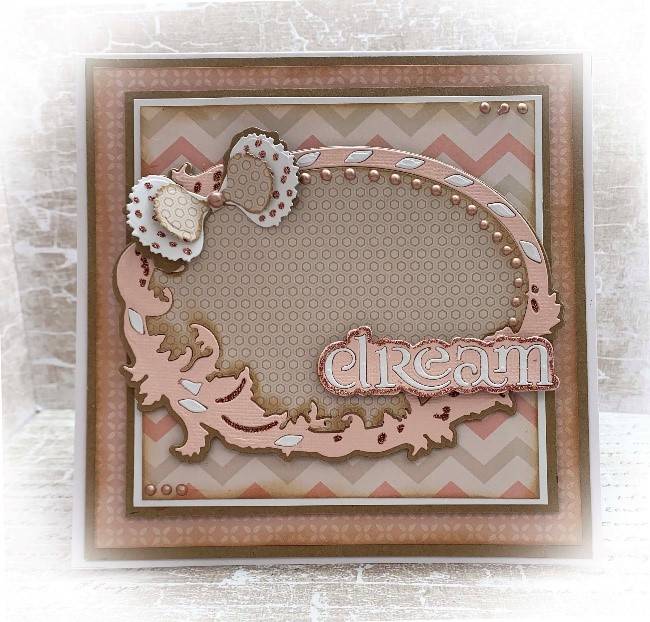 Nearly finished – you just need to stick down the bow and then embellish your card with some beautiful Nuvo drops.
---