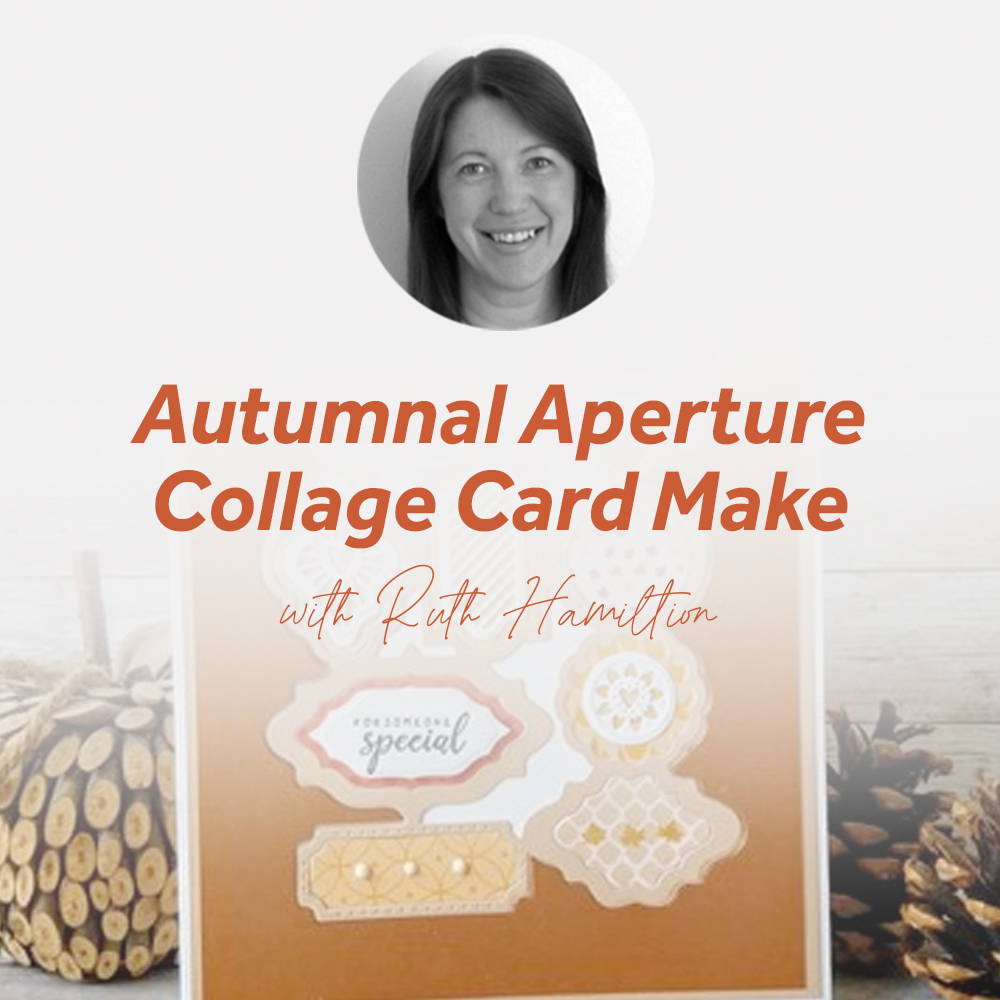 The Harvest Moon Affections die set contains 10 joined frames with lots of little dies to use with it! The A4 papers are rich autumn colours and there's also a 6x6 book of patterned paper. The Nuvo products this time are so beautiful! The dies are perfect for creating photo frames for gifts or memory books but I have used them here to create a card.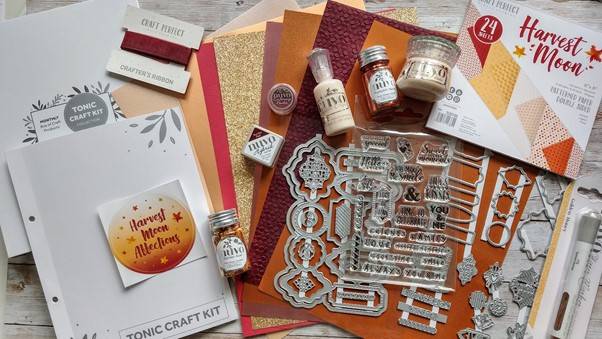 To make today's card, you will need the following:
Contents Tonic Craft Kit 48
White smooth card
Black ink
Nuvo Deluxe Adhesive
3D foam pads
Double sided tape.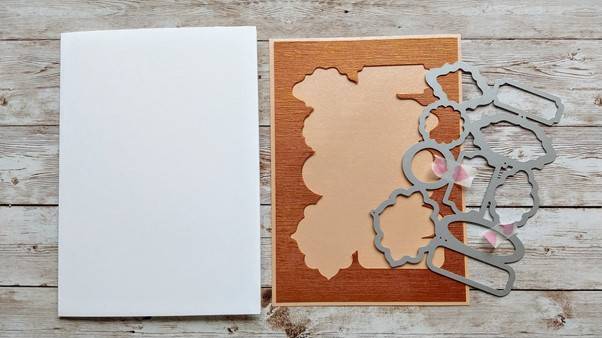 Score and fold an A4 piece of white card for the card base.
Die cut the frame die from the centre of a 13.75cm x 19.5cm piece of textured card and attach to a 14.25cm x 20cm piece of pearlescent card with double sided tape.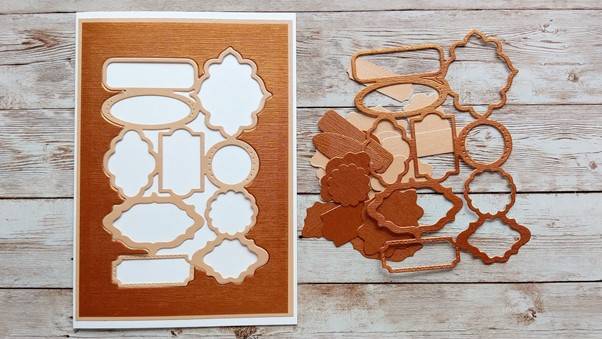 Place the die back into the aperture and tape down. Die cut through the pearlescent card and then attach to the card front with double sided tape. Glue the pearlescent card frame into the aperture.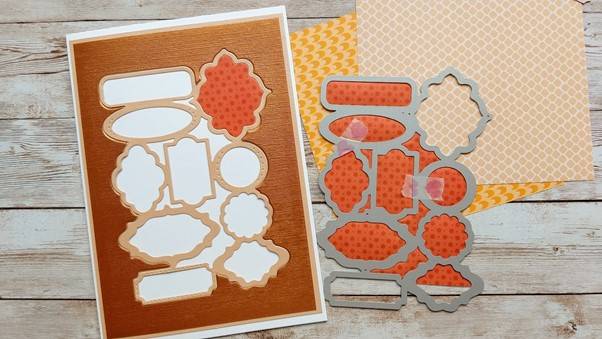 Grab a hard bristle paintbrush or one of the Tonic surface sweep brushes and brush off the excess gilding flakes. TIP: use a sheet of copy paper to collect the excess gilding flakes so that you can put them back in the bottle.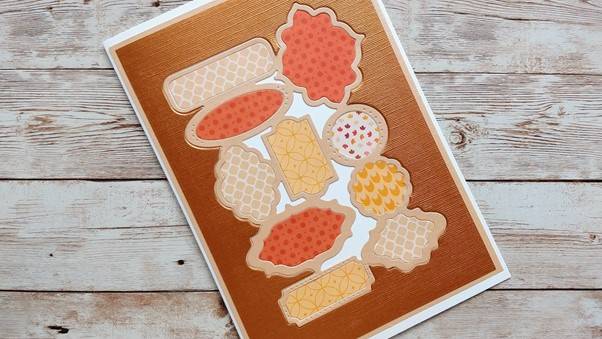 Grab your vellum, stamping platform, and embossing ink. Take the leaf stamp from the stamp club set and start stamping it onto the vellum with the embossing ink. Don't forget to use your anti-static bag before you stamp. In total I made 3 leaves for each colour of embossing powder so 18 leaves in total.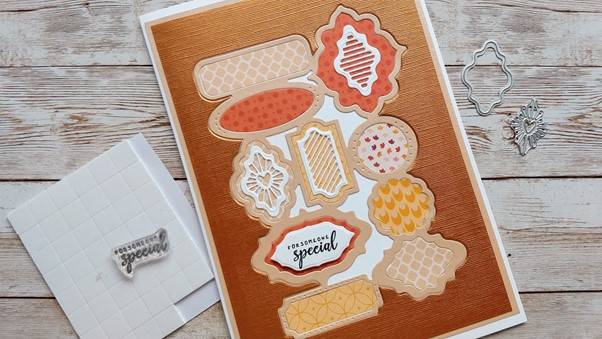 Use the same die to cut out some of the patterned papers.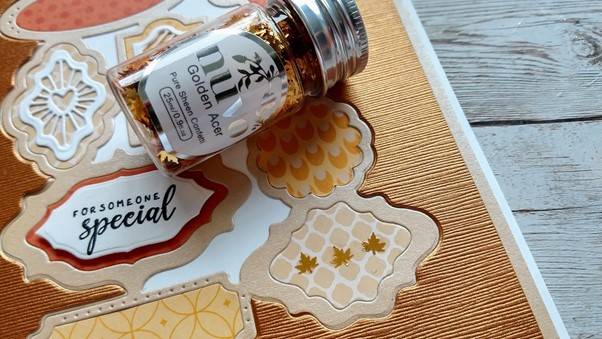 Glue 3 tiny acer leaf confetti pieces to the bottom right frame.
Die cut the oblong and then the tiny hearts from the centre, Glue inside the top left frame.
Die cut the small heart flower with the 2 dies shown and glue into a frame.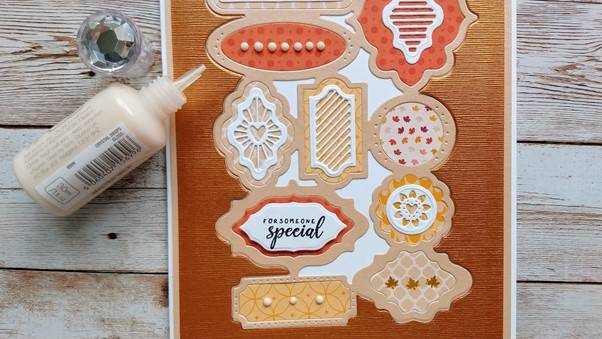 Add Malted Milk Crystal Drops in lines across 2 of the frames.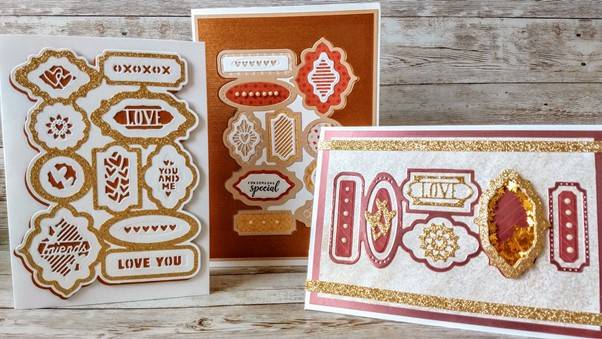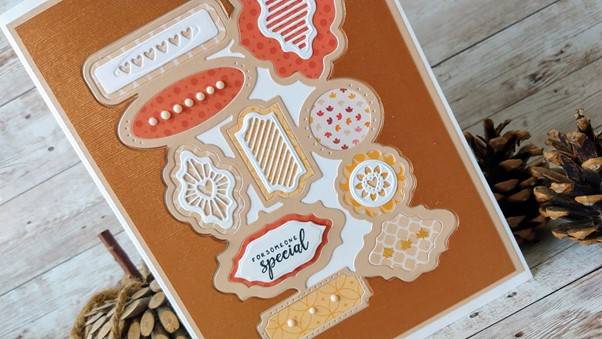 You can see how to make two other cards with the kit in my video here