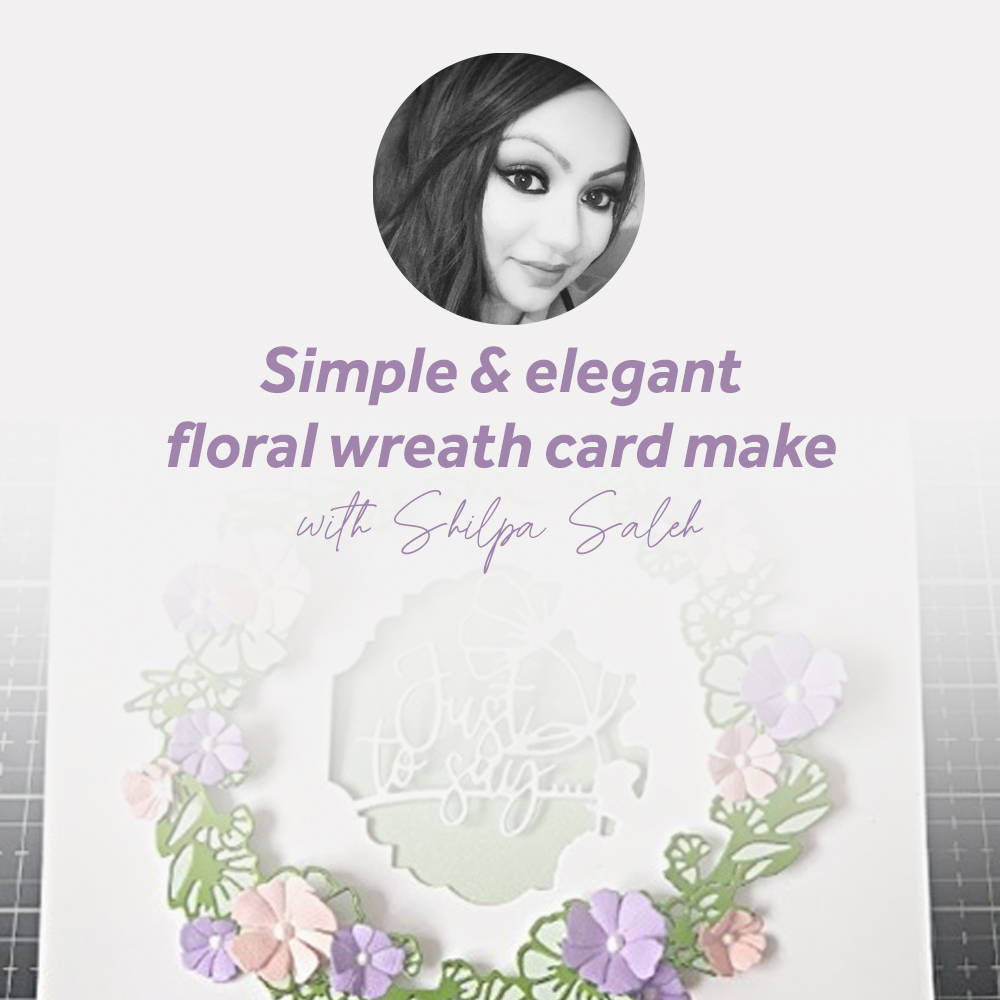 Hi everyone! My name is Shilpa, and I'm here to share with you all a card using the beautiful Designer's Choice Floral Sentiment Frames die set.
This die set is packed full of adorable sentiment dies and with lots of pretty floral elements. It's a versatile set which can be used for many different occasions and all year round! The elements are really stunning, with dainty flowers and a detailed frame design. Really beautiful!
Hope you enjoy re-creating the card I have made for you today.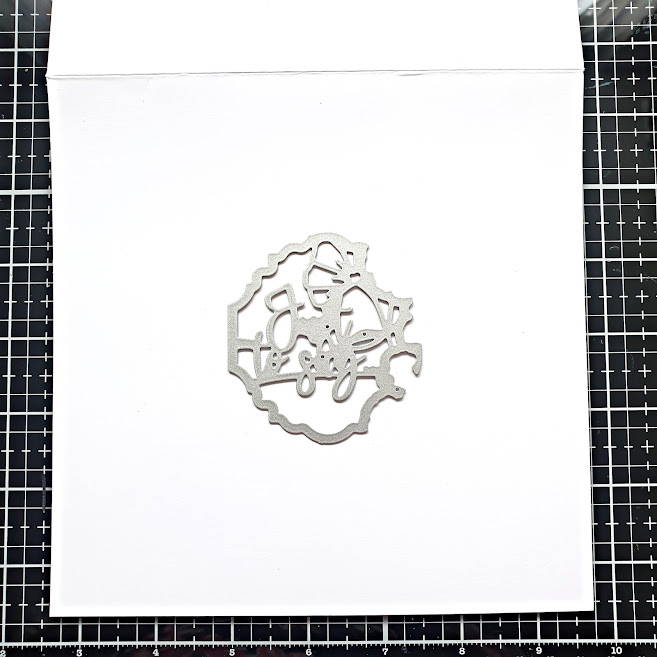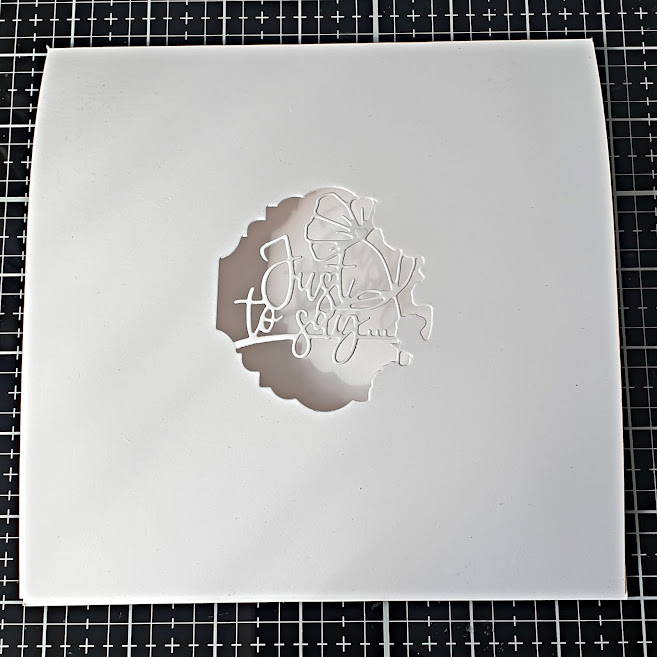 To create this card I am using a Tonic Studios 7" x 7" bright white card blank.
Open up the card with spine on top. Place the 'Just To Say' sentiment in the centre of card front, place it with low tack tape and pass through your die cutting machine (you will need a large A4 plate die cutting machine, I used my Tonic Tangerine). This will leave you with a very pretty design cut into the card.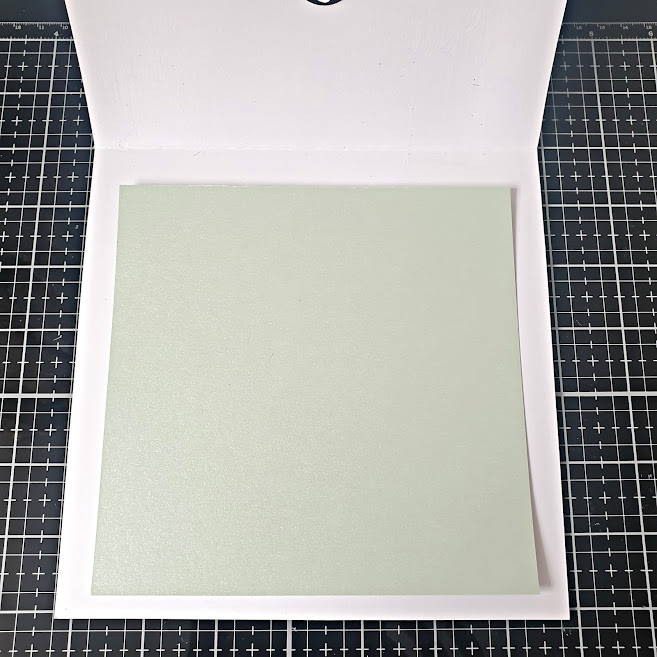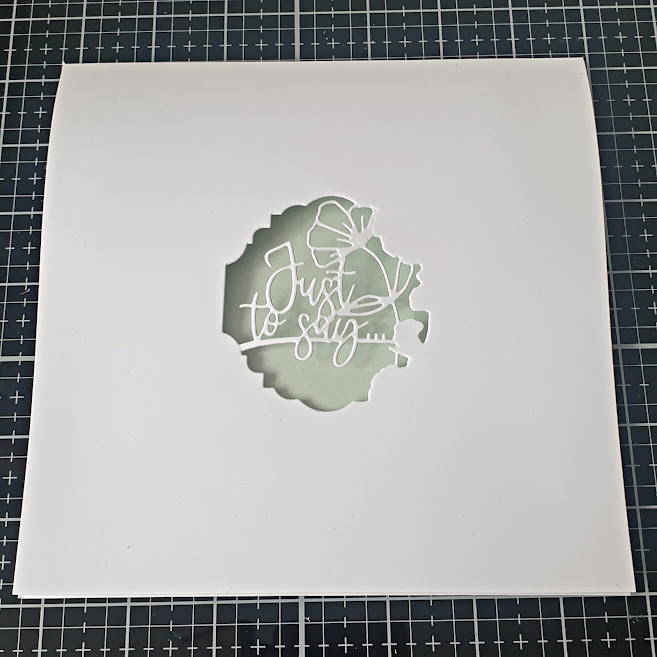 To make the sentiment stand out, add a piece of Blue Frost 250gsm Pearlised card cut to
6 ½" x 6 ½" on the inside of the card using Tonic Deluxe Adhesive.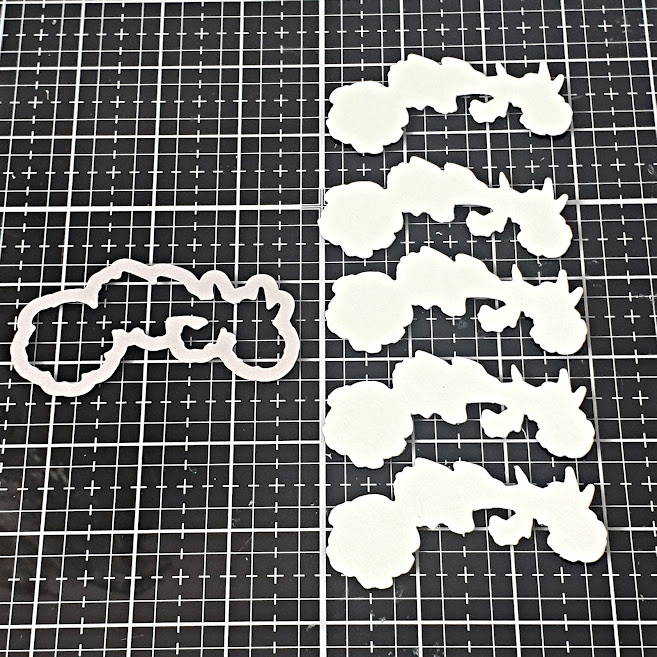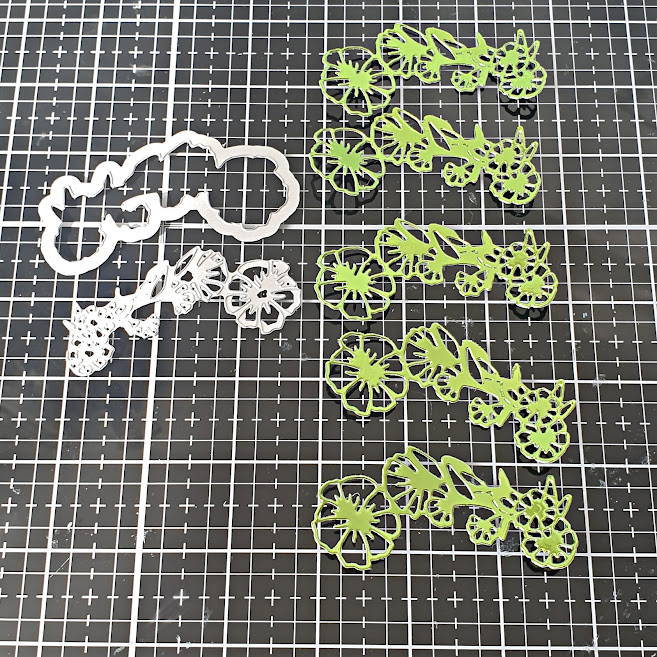 Now using the dies shown in the photos cut five of each using Blue Frost 250gsm Pearlised card for solid sections and Holly Green 250gsm Mirror card for the intricate floral design.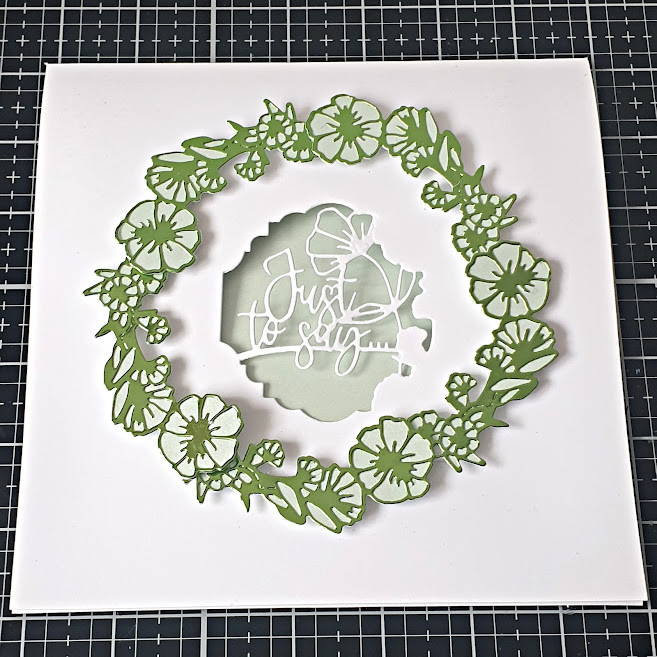 Now using Tonic Deluxe Adhesive stick these pieces together and add Craft Perfect Dimensional Foam Pads on the back of each section. Then stick these five sections around the sentiment, creating a wreath design.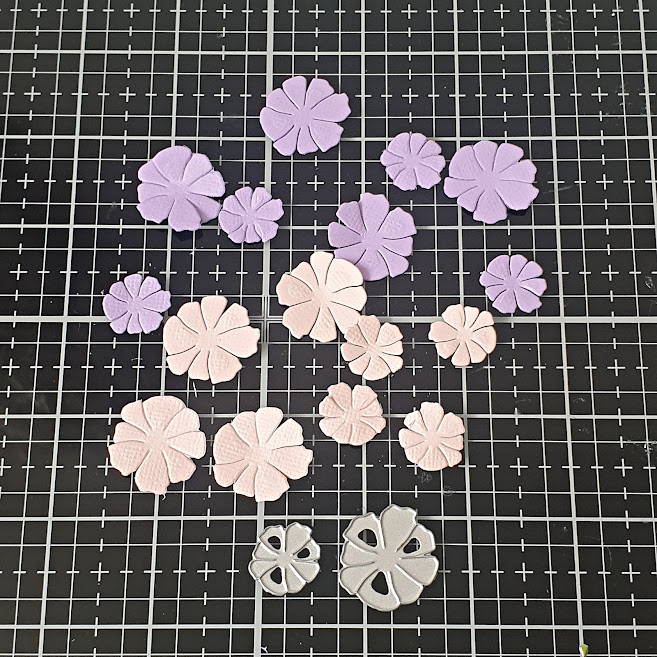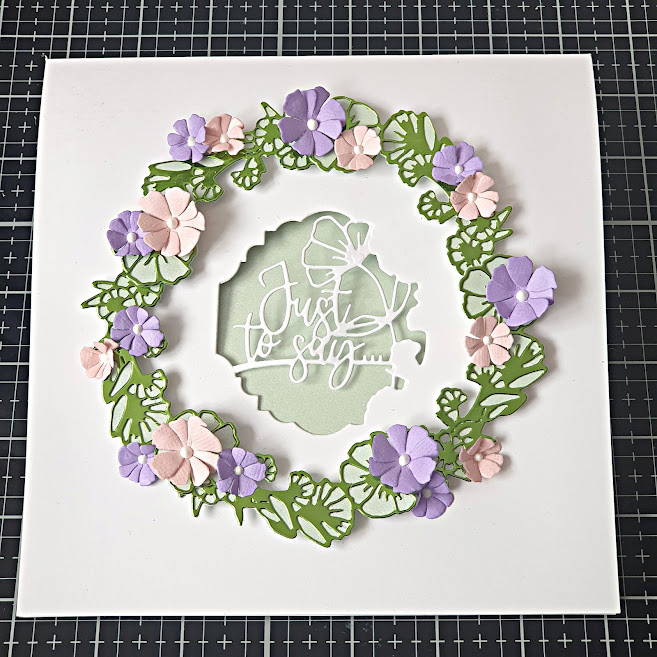 To add some pretty little flowers in and around the wreath you will need to cut flowers in both sizes provided in the die set, using Ballet Pink and Mauve Purple Classic Card. (You can add many or as little as you like.) Shape them with Tonic Flower Shaping tool to add dimension, then add onto the wreath using Tonic Deluxe Adhesive. Then add some small drops in the flower centres using Nuvo Vintage Drops in Chalk Stick.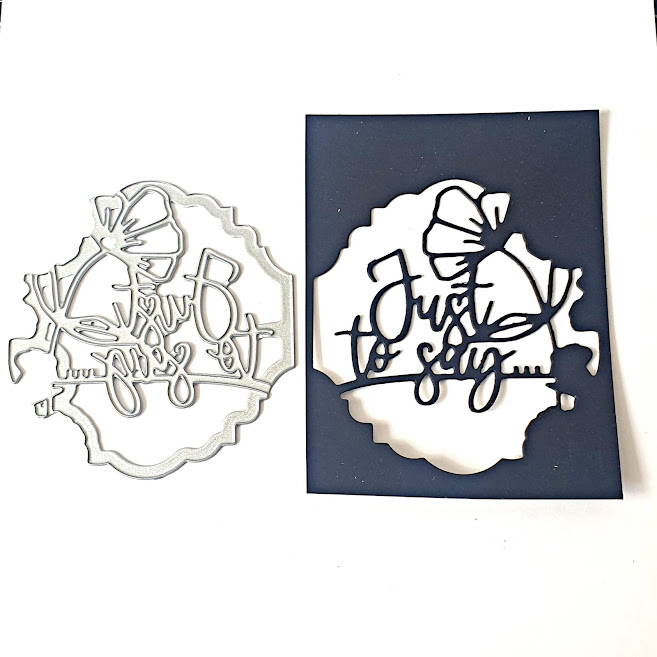 To make the sentiment pop a bit more, cut the same 'Just To Say' sentiment in Tonic Studios Black card and carefully snip around the edges to cut away the words and flower.
Using Tonic Deluxe Adhesive add this on top of the sentiment already there, slightly off setting it.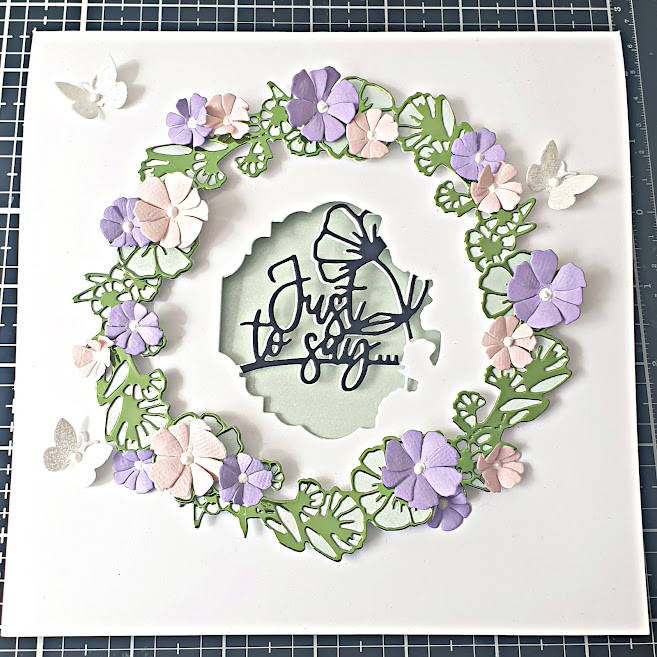 Finally add a few pretty little butterflies with Sugar Crystal Glitter card (I used a small butterfly from one of last year's Tonic Studios Designer's Choice die sets). Add few drops on them too as you did in the flowers. Your card is complete.