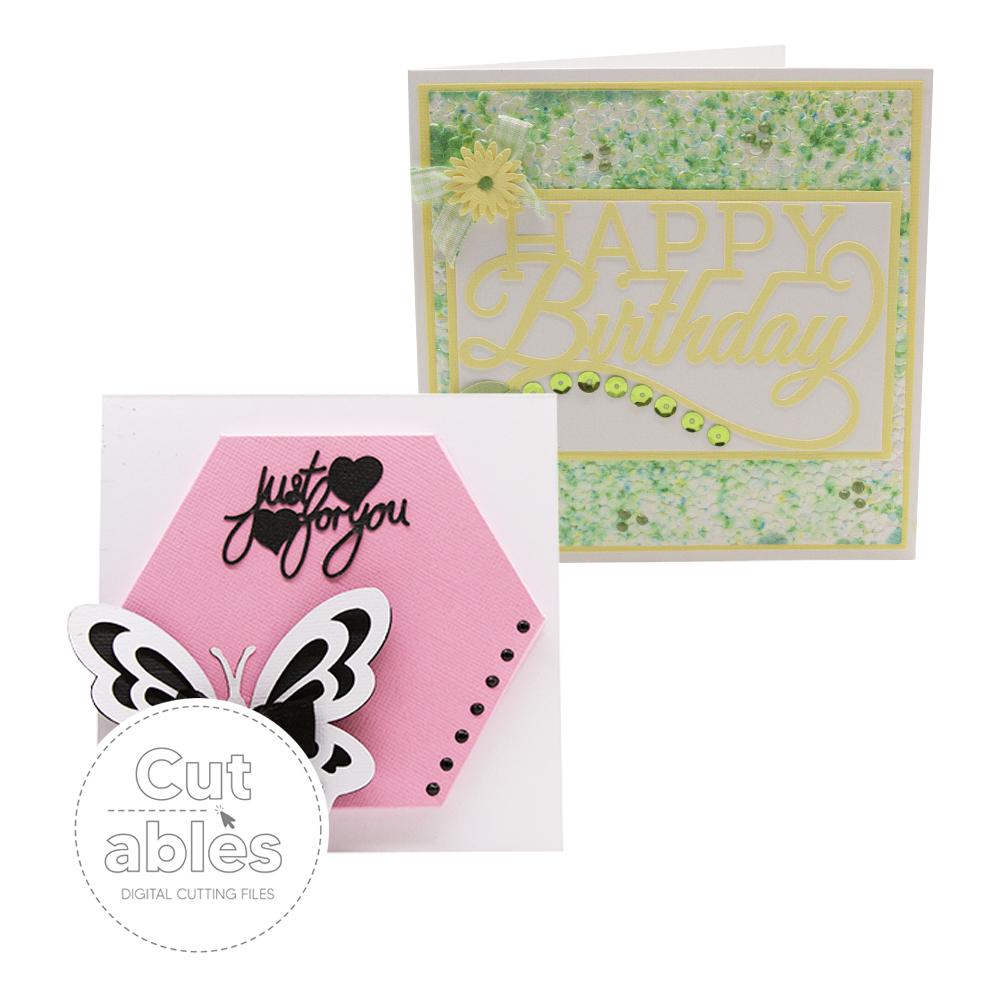 Delivery Info:
UK Delivery: Order over £20 for free Delivery.
Worldwide: Starting from £2 for orders over £20. See Shipping page for more info.
Treasured Sentiments Digital File - 4484SVG
Tax included.
Description
Cut two wonderful sentiments with this brand new SVG download. All Cut'able to ANY Size!
Perfect for use on birthday cards or hand crafted gifts!
Includes Happy Birthday & Just For You.
*Please note: This is not a physical product. Please refer to our 'How to purchase and download your SVG?' blog for more information on how to use these digital products.