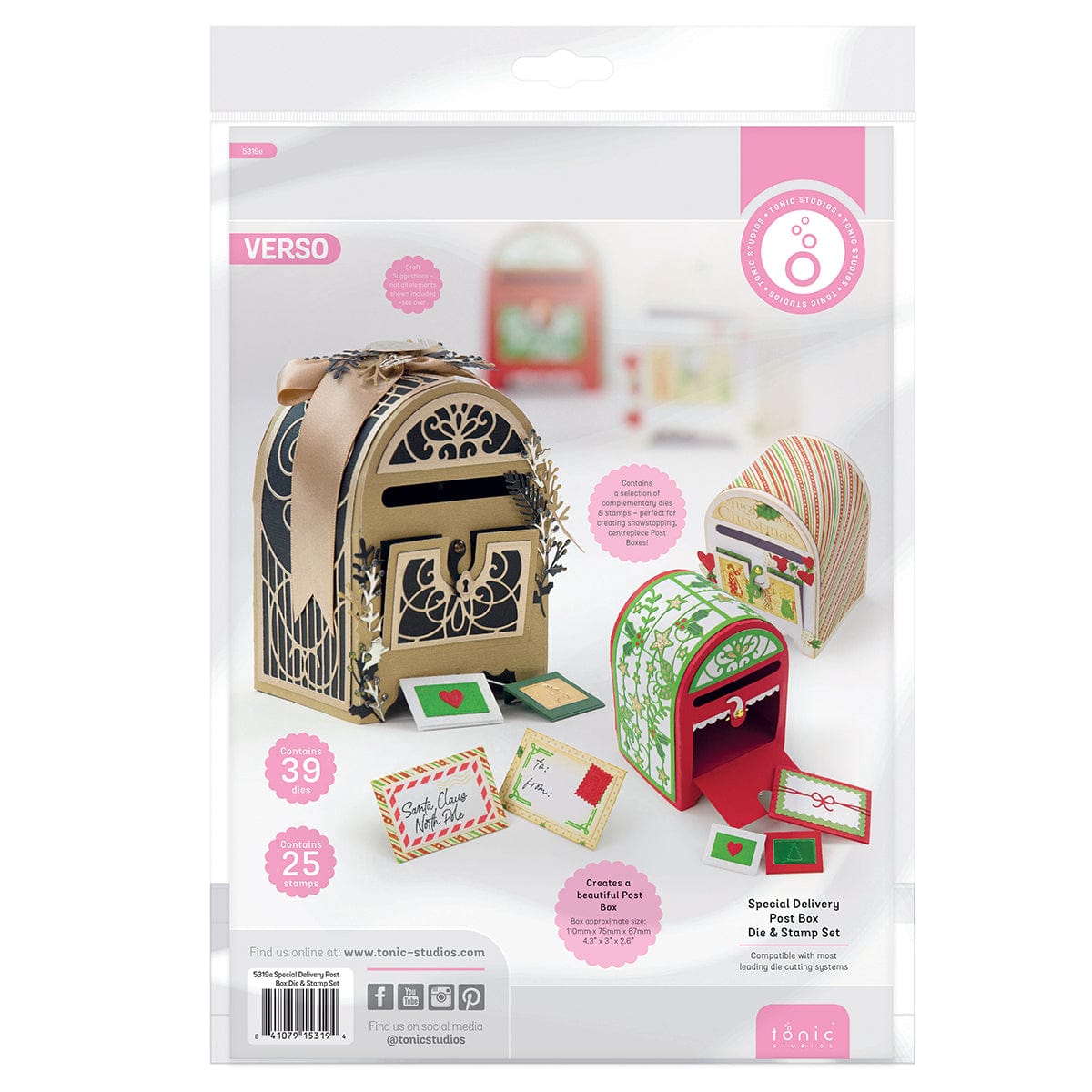 Delivery Info:
UK Delivery: Order over £20 for free Delivery.
Worldwide: Starting from £2 for orders over £20. See Shipping page for more info.
Special Delivery Post Box Die & Stamp Set - 5319e
Tax included.
Description
Tonic Studios dies offer reliable cutting along with gorgeous design. Perfect die sets for card makers, gift box crafters, memory book makers and more!
Create a stunning array of Festive post boxes with the brand new Special Delivery Post Box Die and Stamp Set! This delightful set features 39 exquisite dies and 25 stamps including multiple gorgeous panels and a vast selection of festive elements to add unique decoration. The possibilities for creativity are nearly limitless with this incredibly versatile collection!
✓ Largest die size: 266mm x 84mm (10.5" x 3.3")
✓ 0.8mm / 0.03" thin dies
✓ Contains 39 dies
✓ Contains 25 Stamps.
✓ Clear photopolymer stamps