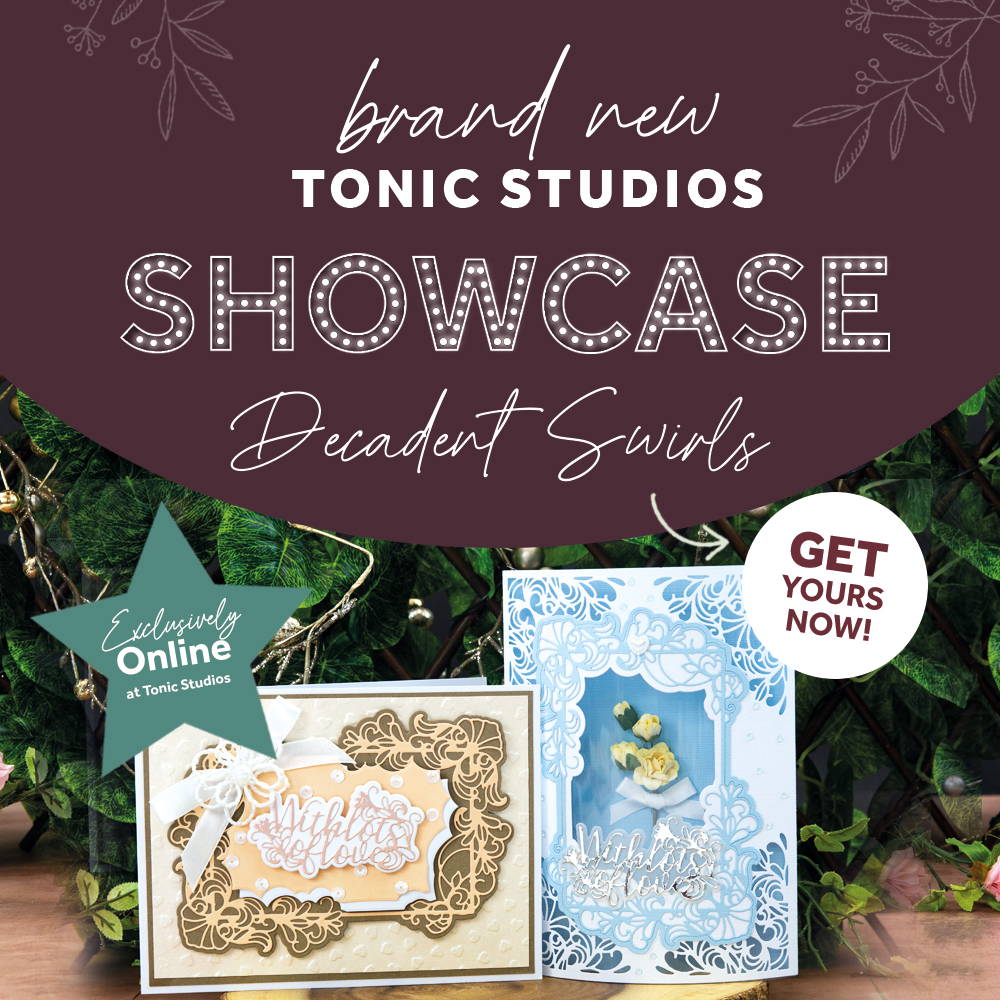 LIMITED STOCK & EXCLUSIVE DESIGN
Showcase Set
Decadent Swirls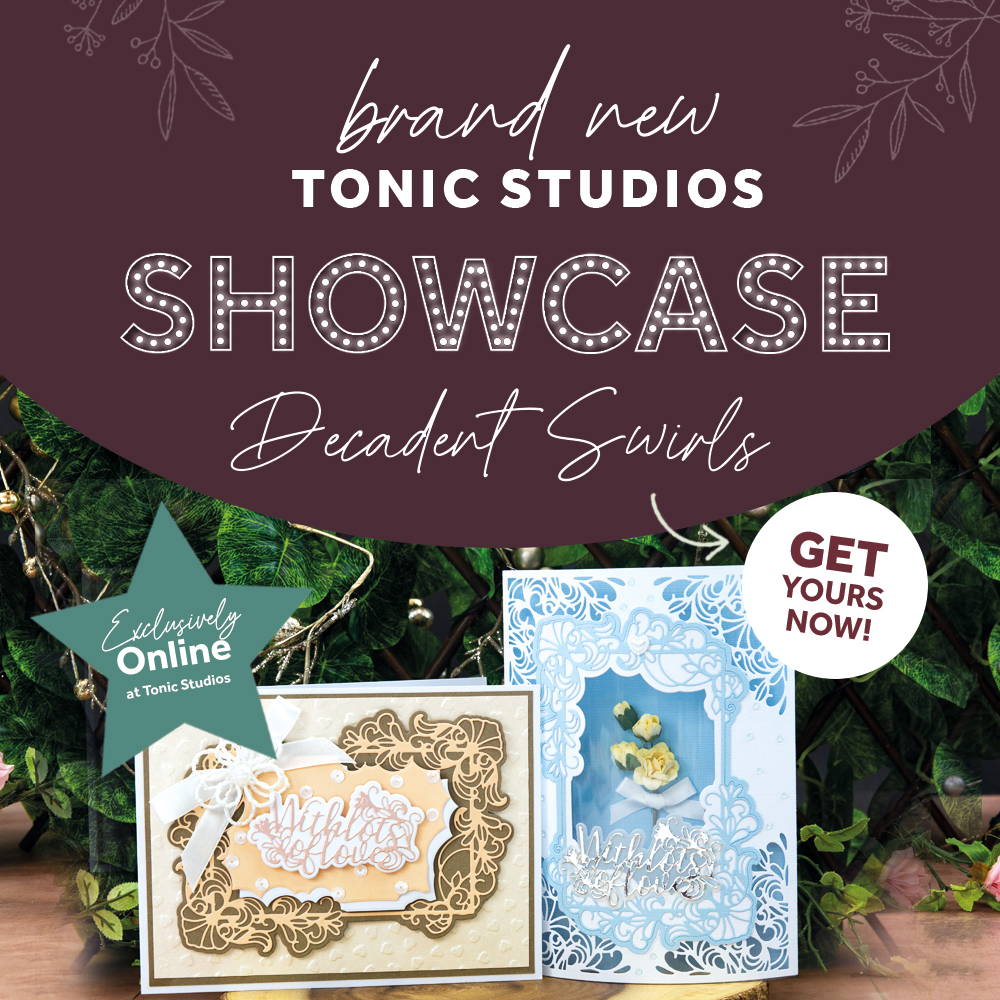 By Tonic Studios - Exclusive
Create beautiful cards with this must-have elegant die set! This stunning die set includes 14 complimentary dies, perfect for making birthday cards, anniversary cards, valentines cards and much, much more. This wonderful collection features elements from some of Tonic Studios' best selling die ranges - frames, pockets, sentiments, strips & header folds - all designed to work seamlessly together.
Comes with magnet sheet & wallet.
183mm x 133mm (7.2" x 5.25")
Tonic Studios large ringbinder A4 Die Case with 3 clear inserts and double sided magnets. Keep all of your favourite dies safe and in one place, perfectly organised.
With convenient side spine and paper insert to title your die collection. Additional inserts available.
*Dies not included.
Max inserts 6 pieces
Tonic Introduces Decadent Swirls - Showcase Set
Design Team Video Tutorials
Up Close & Personal - Tonic's Showcase Decadent Swirls
Tonic Studios Decadent Swirls Showcase
Decadent Swirls From Tonic Studios Card Tutorial