2 sheets Craft Perfect Polished Gold Mirror Card
2 sheets Craft Perfect Sugar Crystal Glitter Card
10 Sheets Craft Perfect Cream Classic Card
Nuvo Deluxe Adhesive
Craft Perfect Red Liner Tape
Ribbon or String for hanging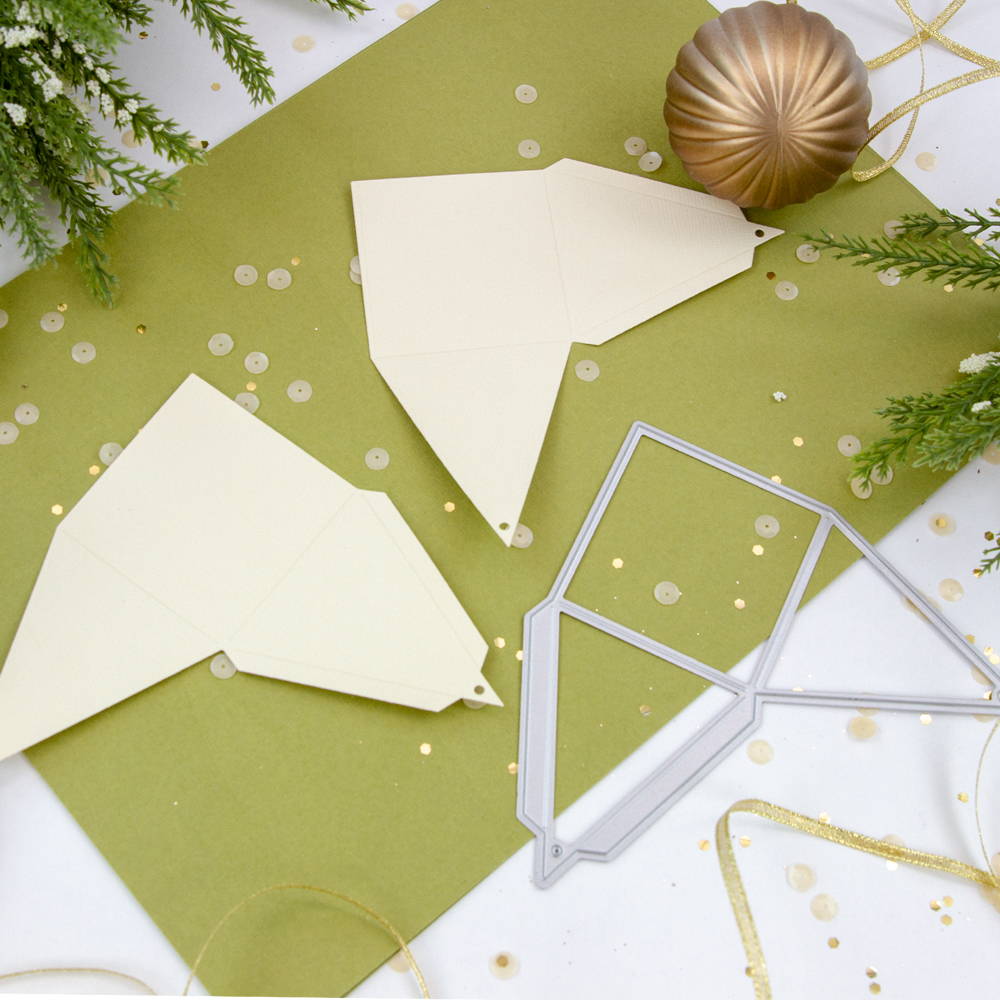 Cut two main panes and add double sided tape to the glue tabs and fold all score lines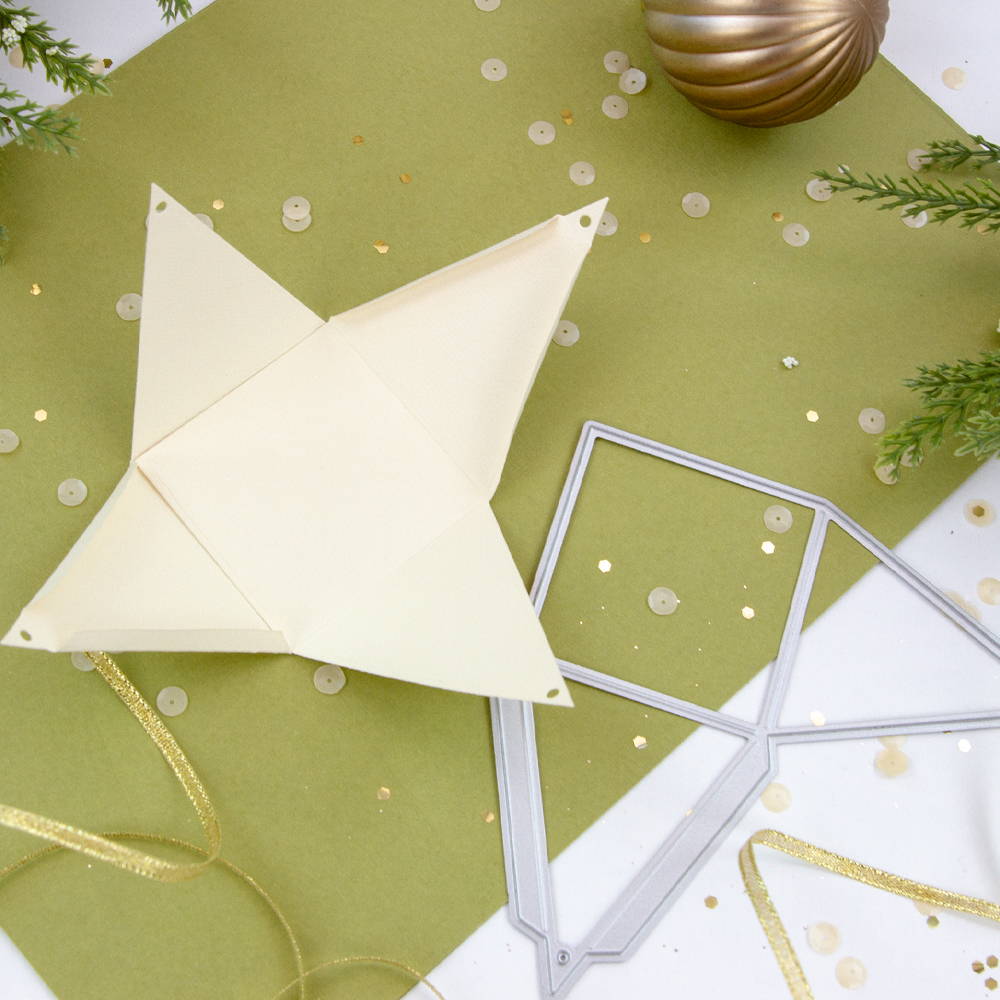 Add wet glue to base square panel and glue the two together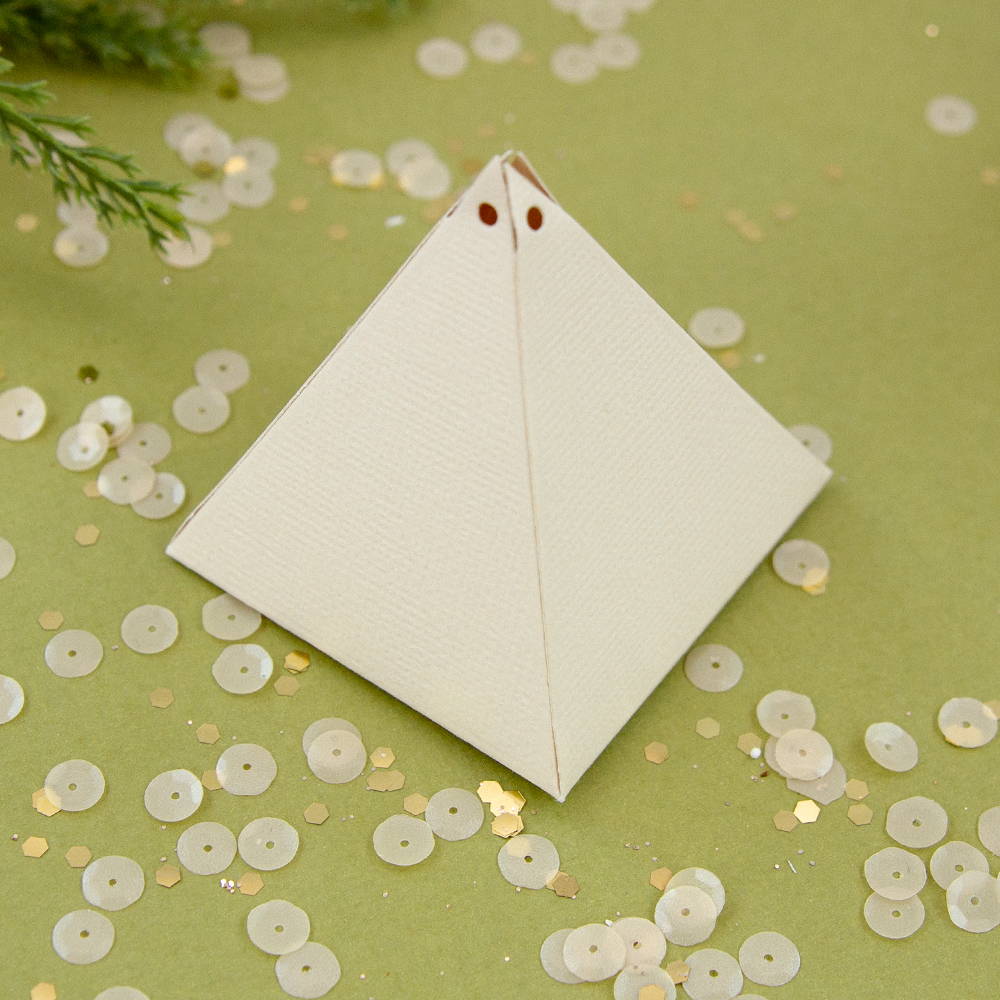 Stick the glue tabs in to form your box. If making a single opening box, only add double sided tape to one side of your glue tabs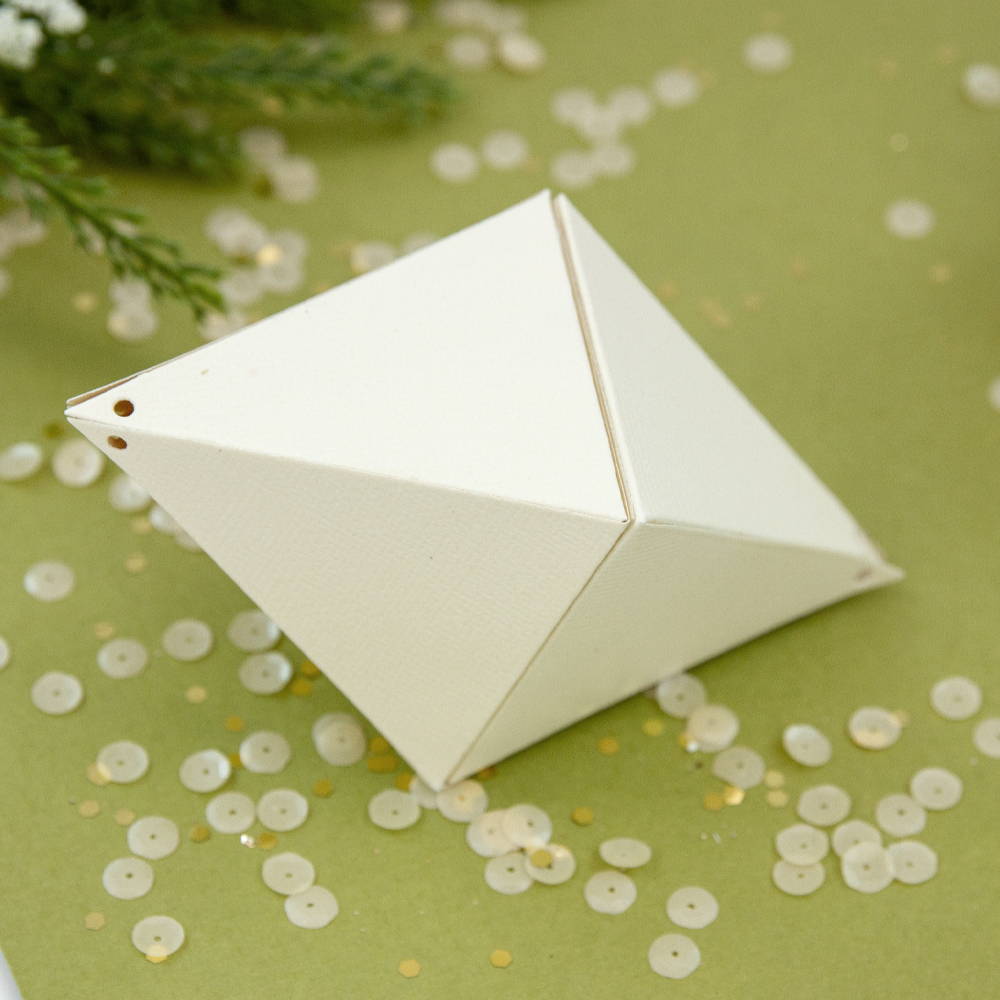 Make two boxes and glue together at the base to make a bauble shape.
Top Tip! Use double sided tape to hold in place for wet glue to grab and dry.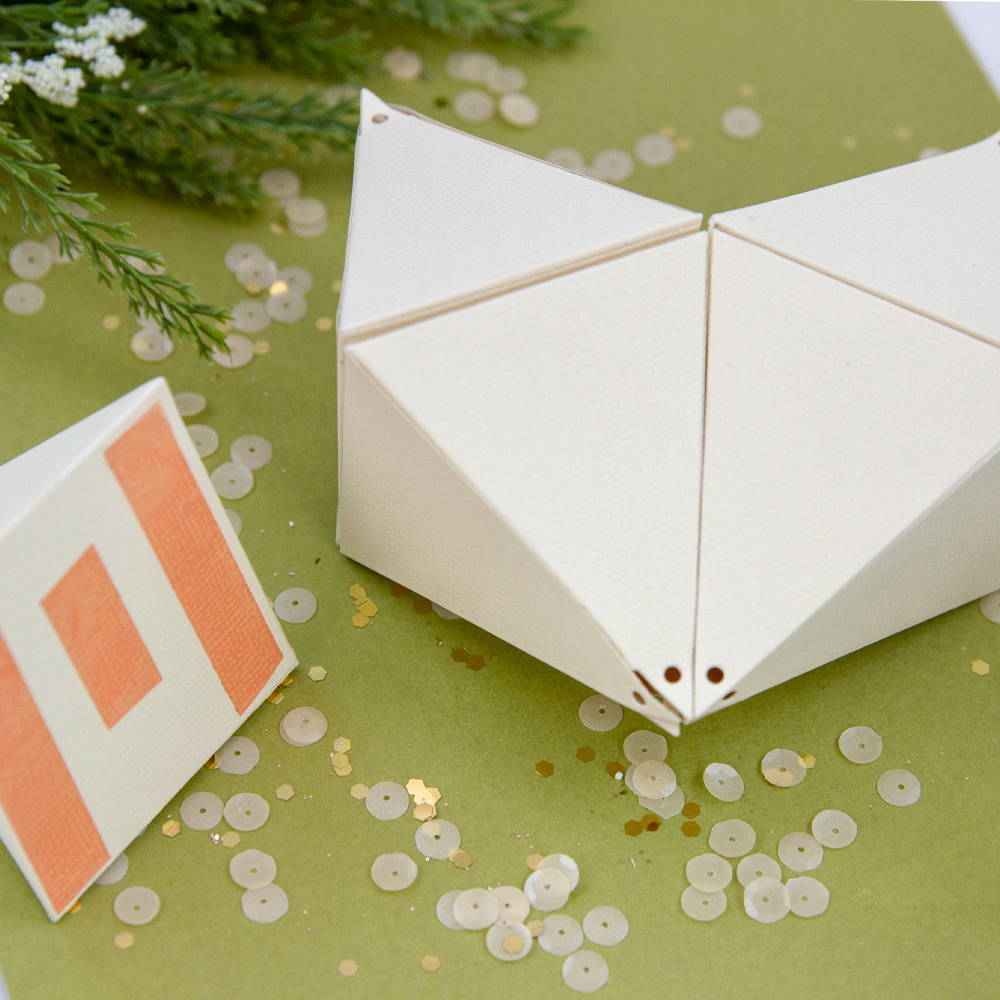 Make a further six double boxes, you need seven in total.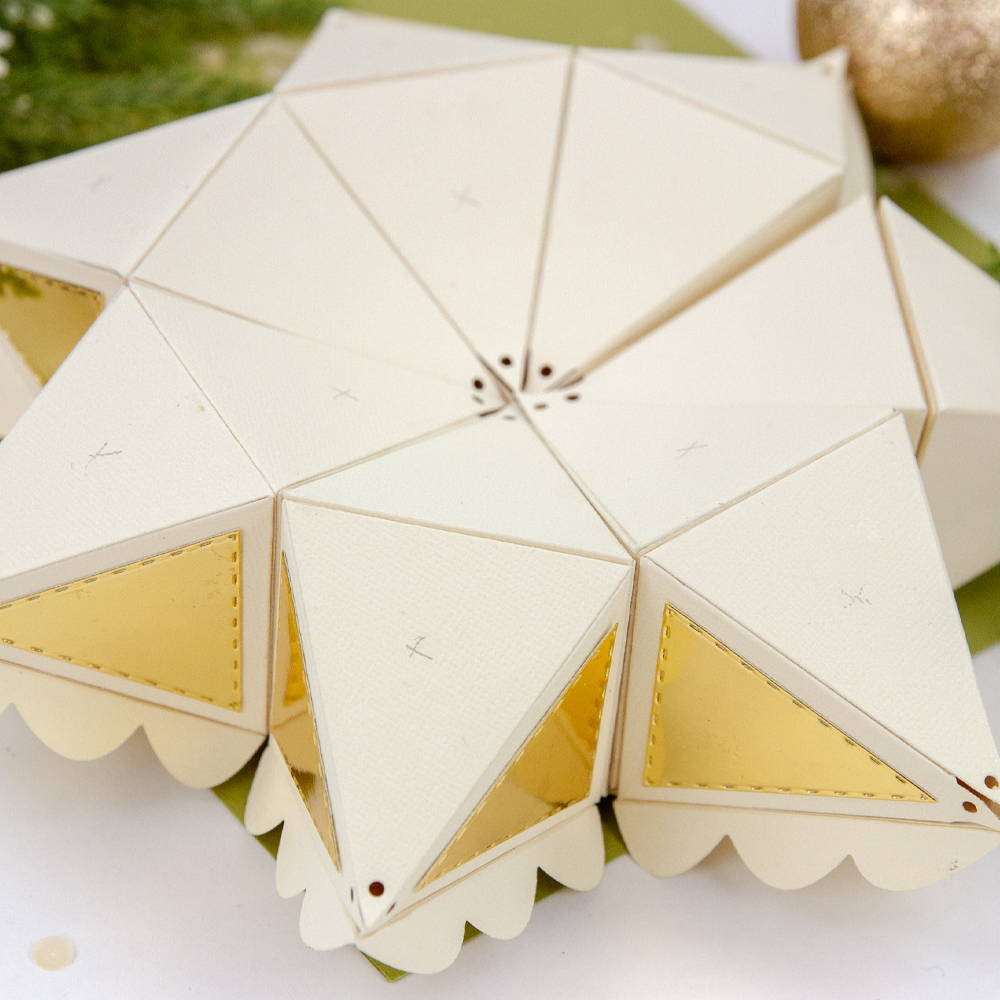 Glue these together to form a star shape.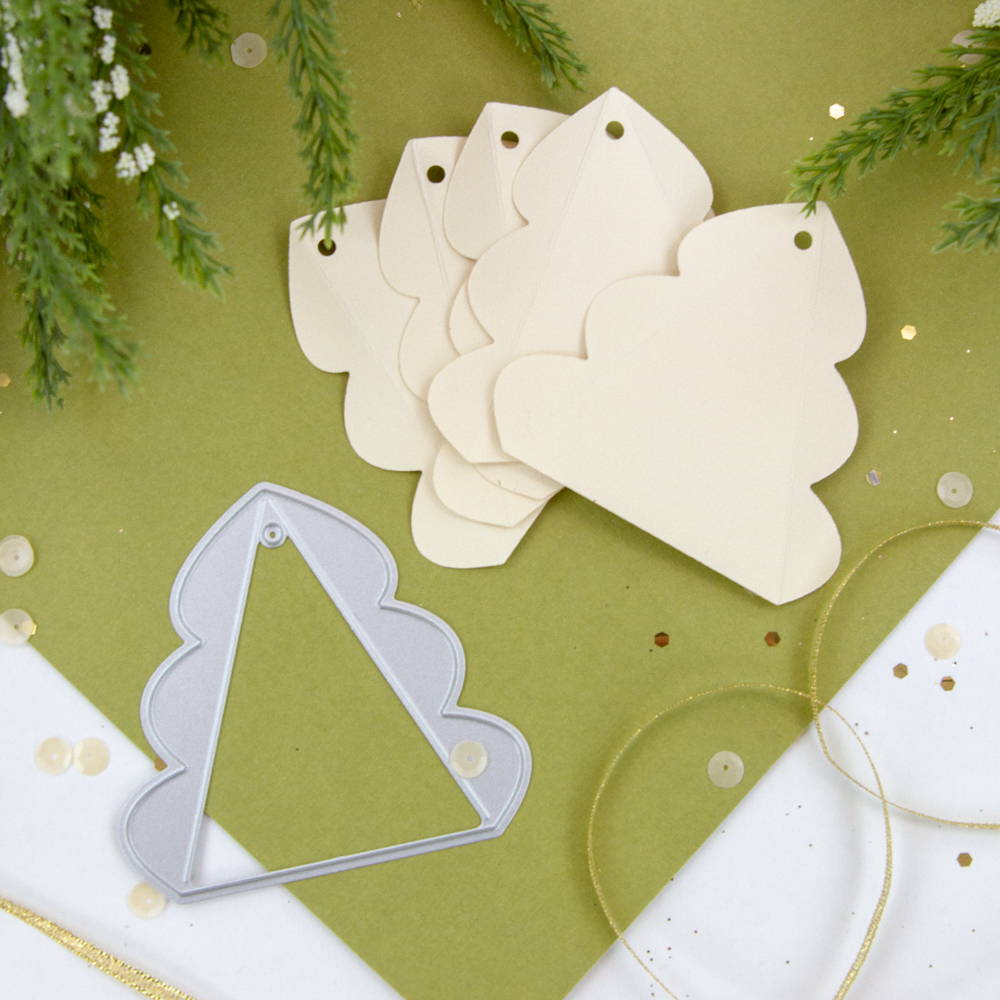 Cut out 22 scalloped panels if you are making it double sided or 11 panels if you are only decorating the front.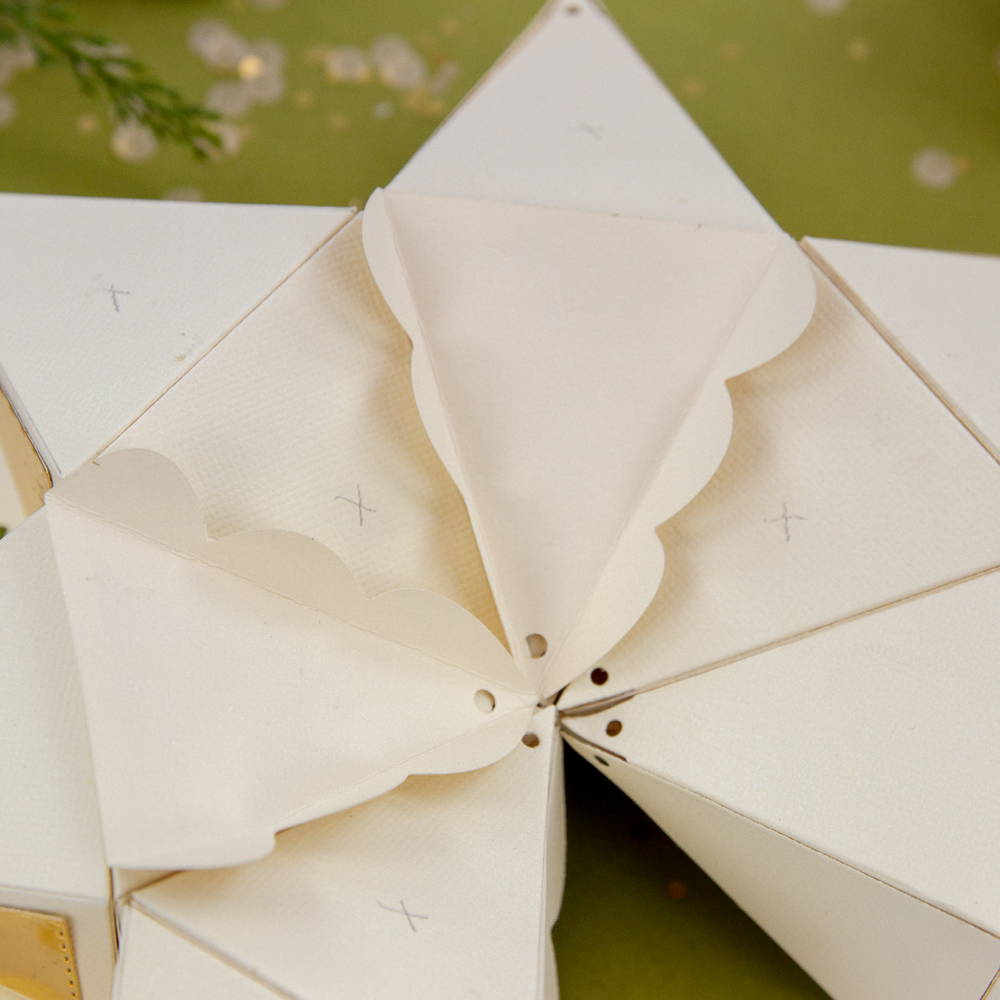 Crease your scalloped panels and glue to the triangles of your start starting on the outer edge. on the centre, add a panel to every other triangle so you have a single scalloped edge pointing upwards, trim one scallop from the last panel and glue this in place.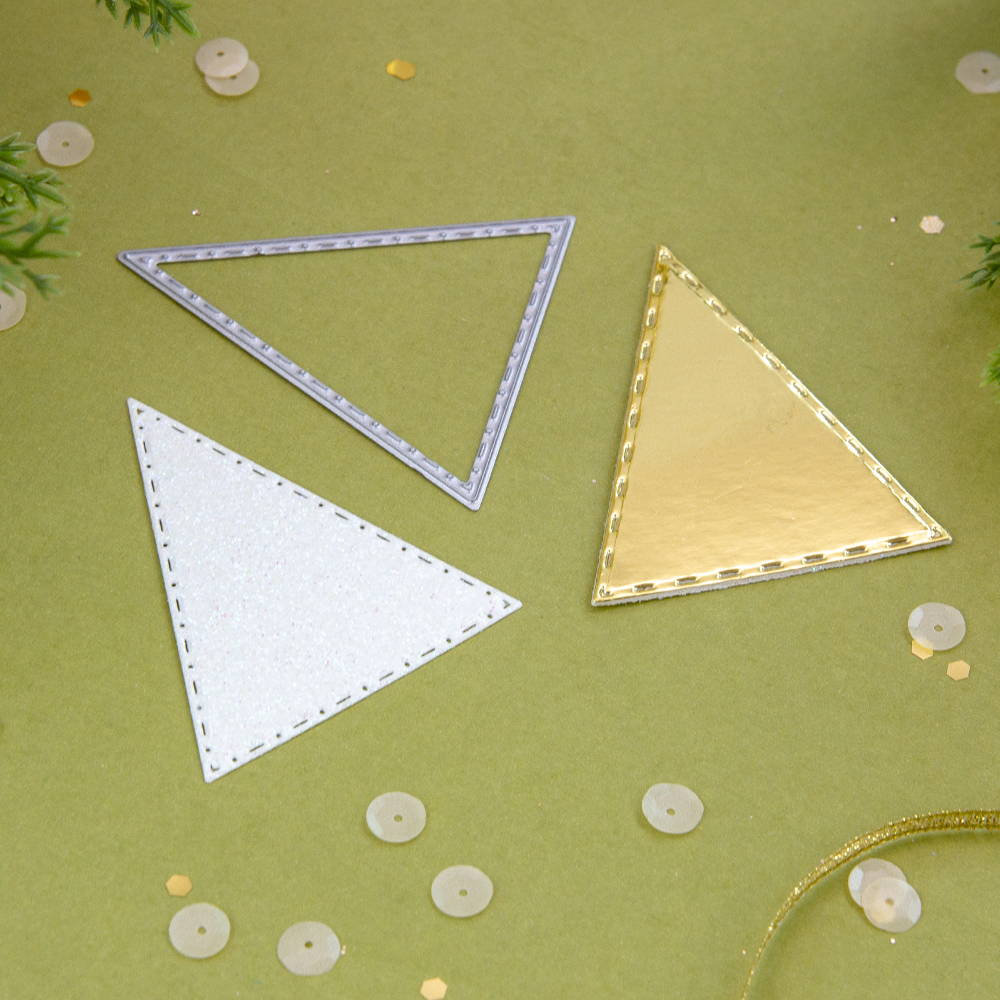 Cut out 42 gold mirror card triangles and 28 glitter card triangles.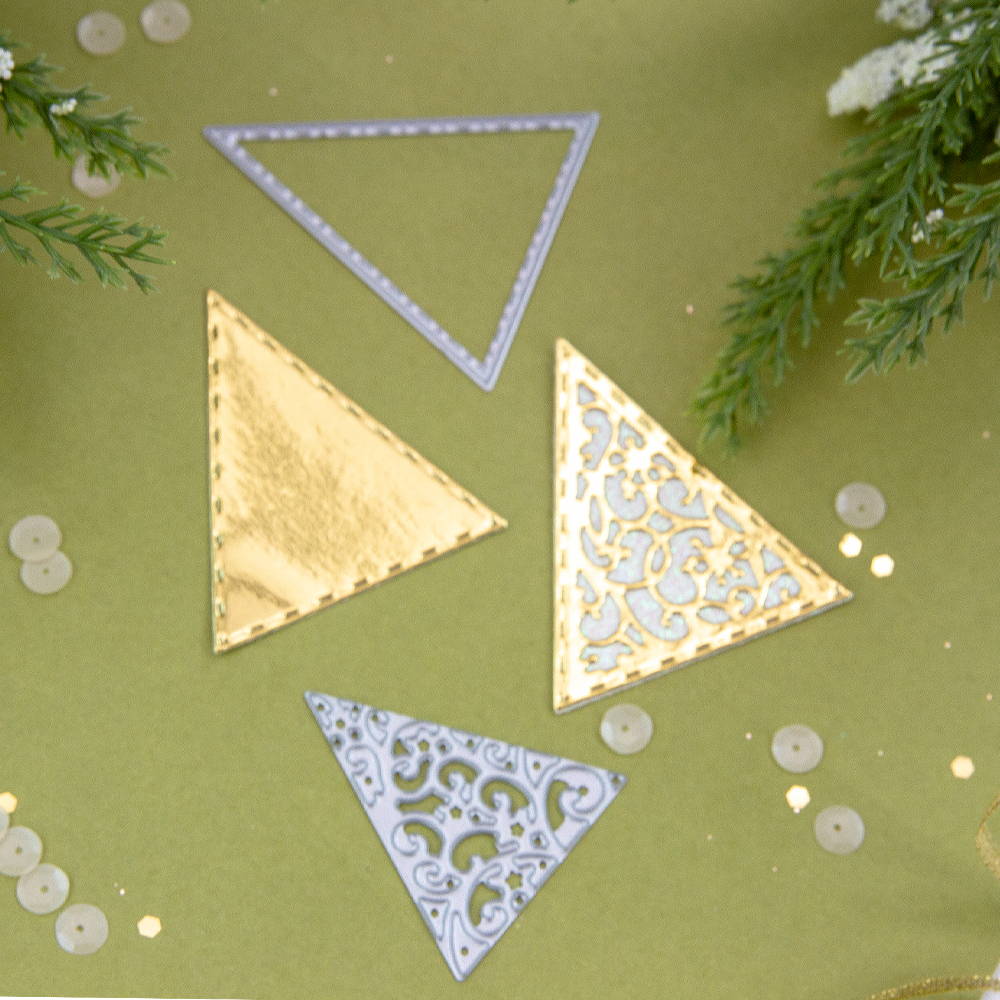 Cut the detail into 28 of the gold triangles and glue them onto the glitter triangles.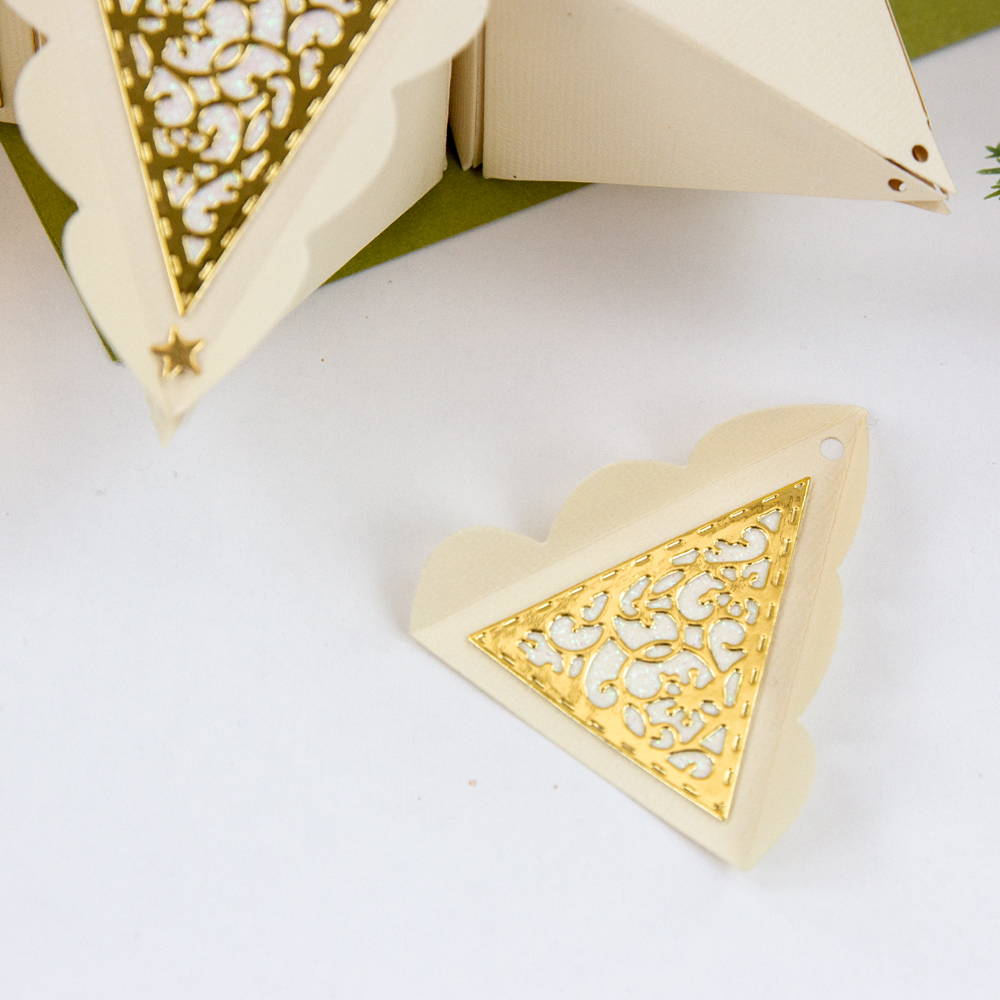 Decorate your star by adhering the layered triangles to the front and back panels with the plain gold layers being attached to the remaining panels on the outer edges.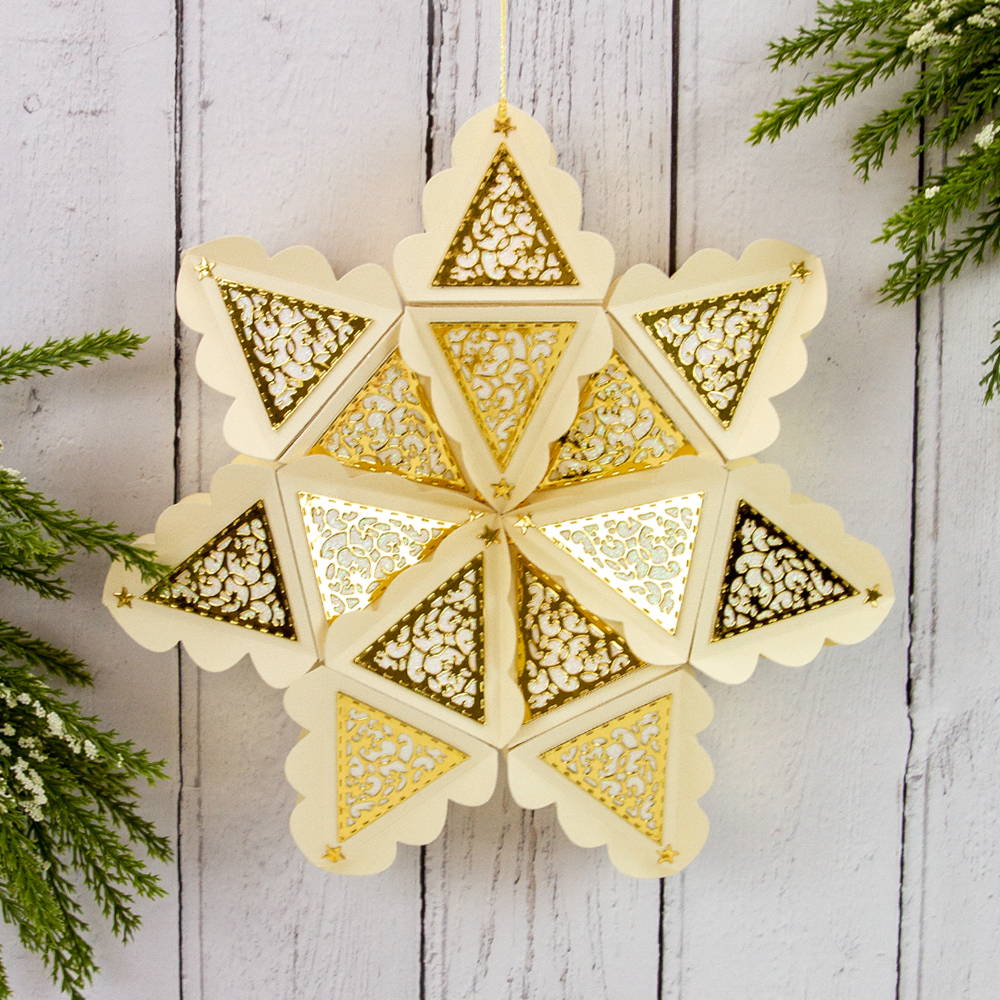 Finish your star decoration with a hanging ribbon.