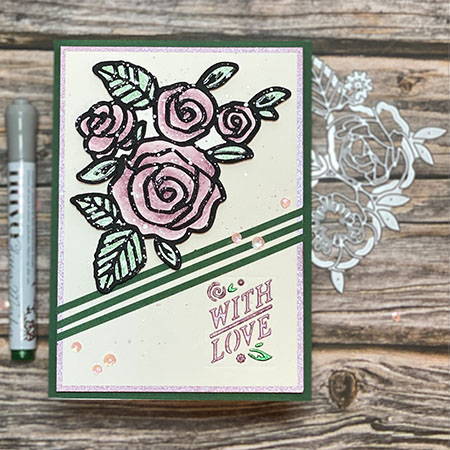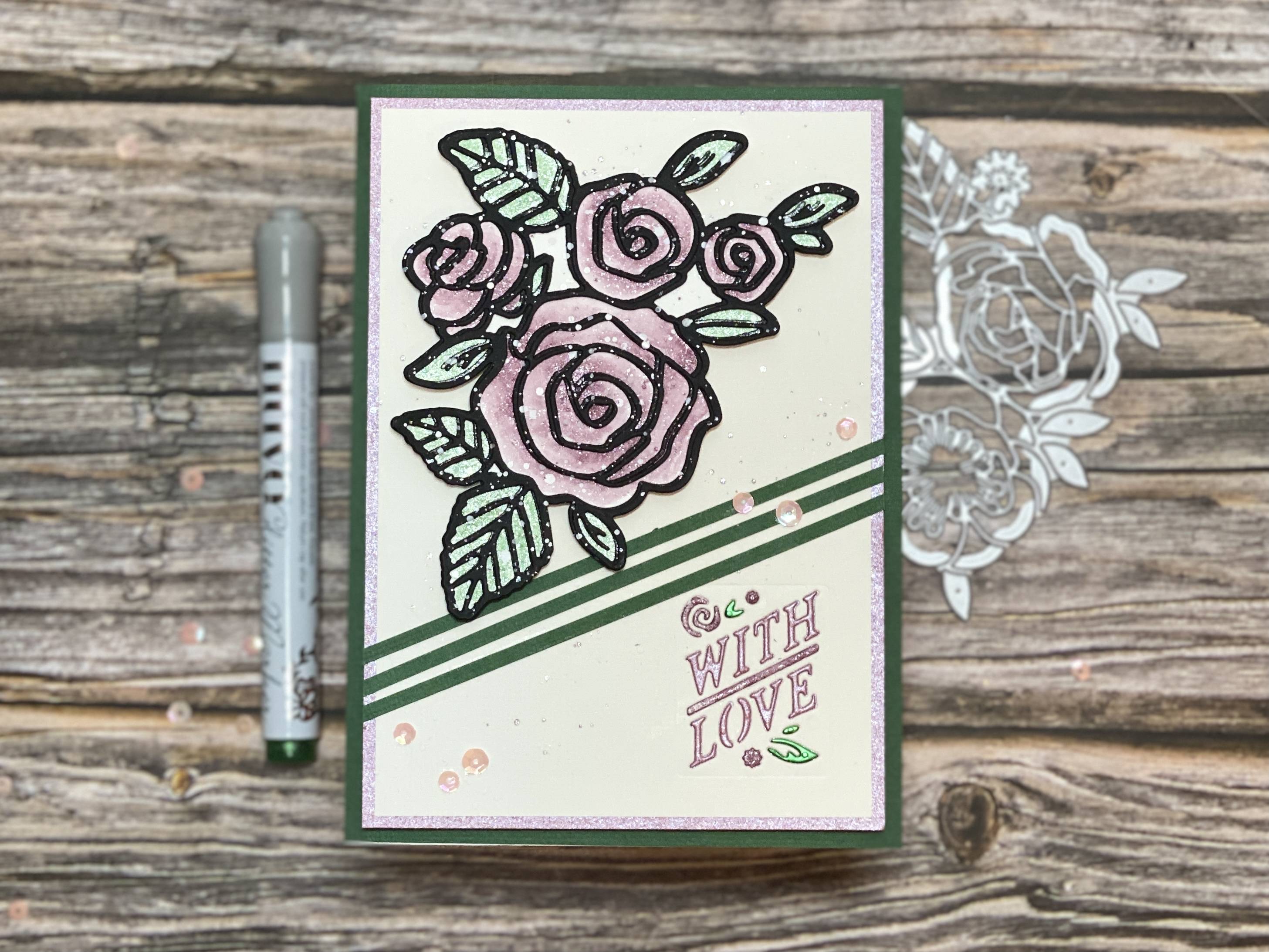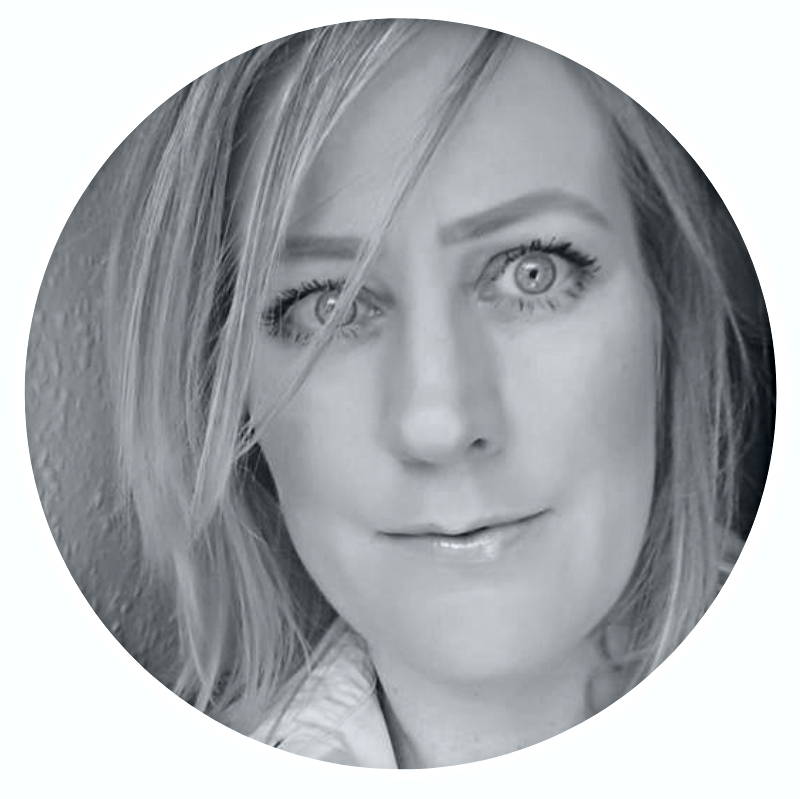 Hi there, it's Jen Kray! Today I have a beautiful project tutorial to share using the awesome Craft Kit 39, Pretty Peonies. This is one of my favourite kits to date and I think you're going to love it! You get three large verso floral dies, a verso tag and sentiment, a tiny butterfly, and perfectly coordinated stamps, cardstock and Nuvo. All the elements inside this month's kit work together to bring you a stunning floral ensemble of greens, pinks and ivories.
---
What you will need
Tangerine die cutting machine
Trimmer
Paint Brushes medium round
Clean water
Watercolour Card 300gsm
Jet Black 216gsm Craft Perfect Card
Removeable Tape
Adhesive, foam pads
From the kit
Pretty Peonies Stamp and Die Set
Classic Card Ivory White, Avocado Green
Mirror Card Flourishing Green, Burnished Rose
Pearlescent Card Diffused Violet
Card Blank Ivory White A6
Glitter Marker Peppermint Cream
Sequins Pink Tutu
Mini Sparkle Spray Strawberry Ice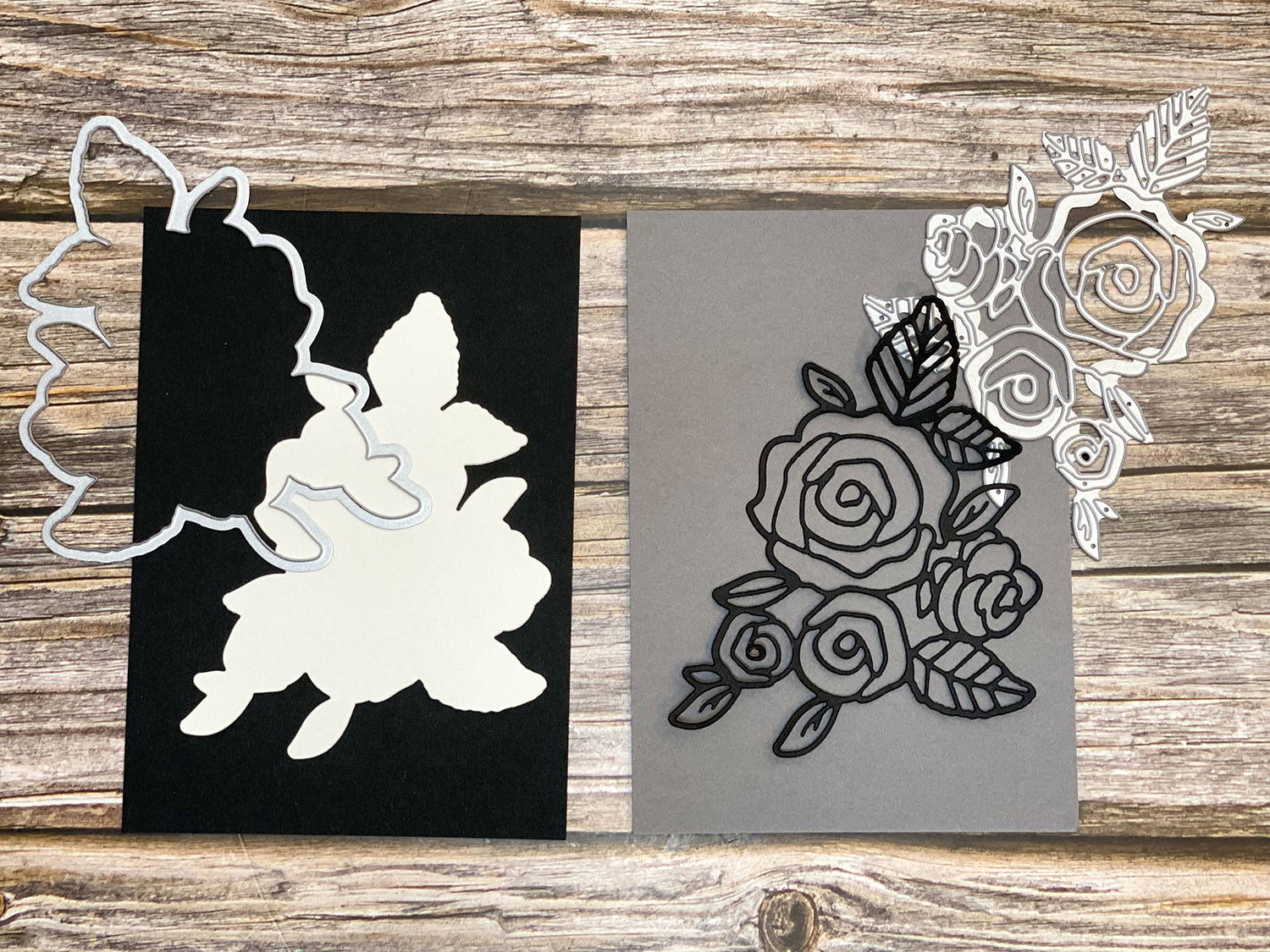 Cut the rose base die out in 300gsm watercolour card and the rose detail die in 216gsm black card. Adhere the panels together.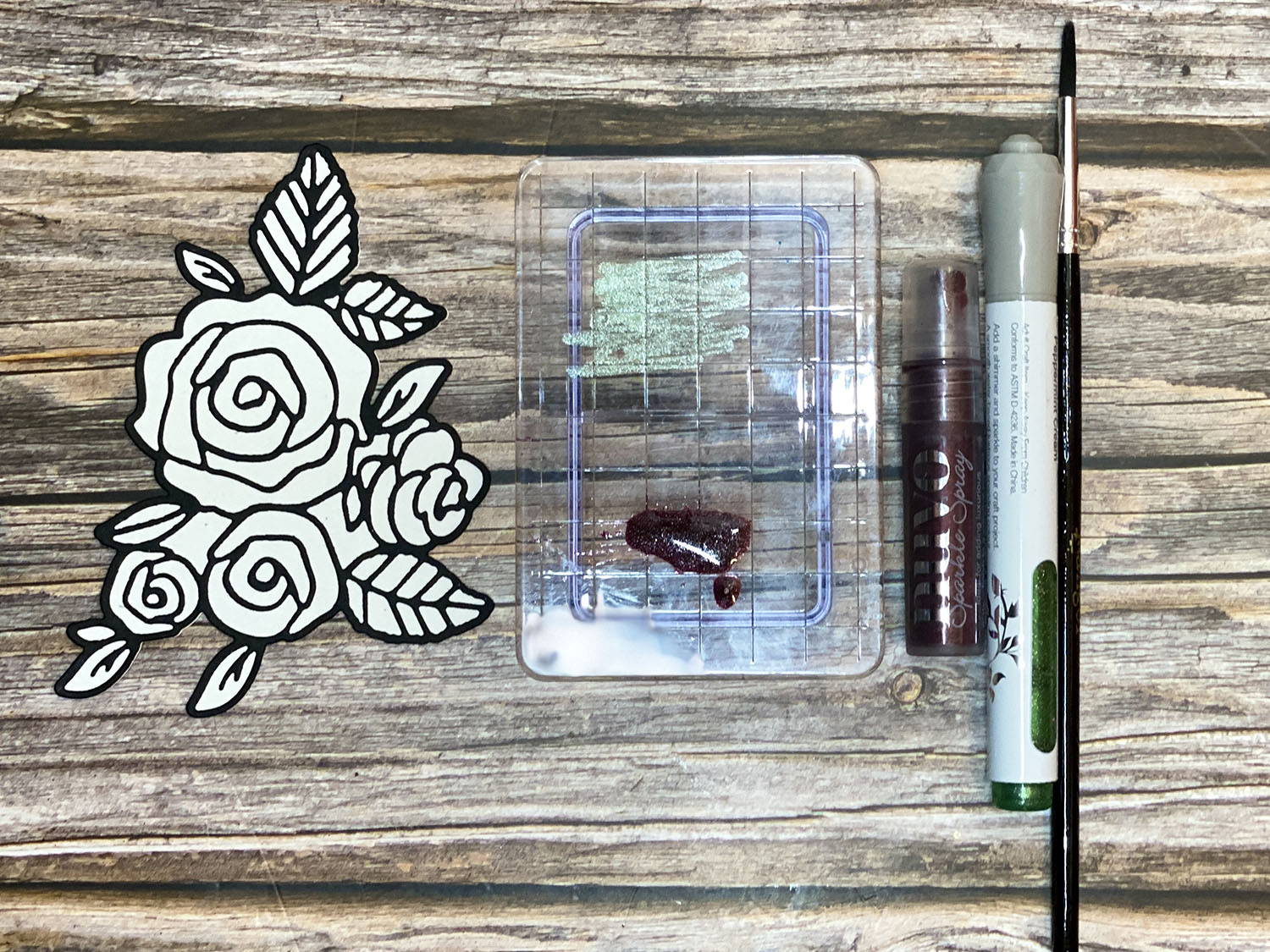 Add a small amount of Strawberry Ice Sparkle Spray and Peppermint Cream Glitter Pen to a non-stick surface.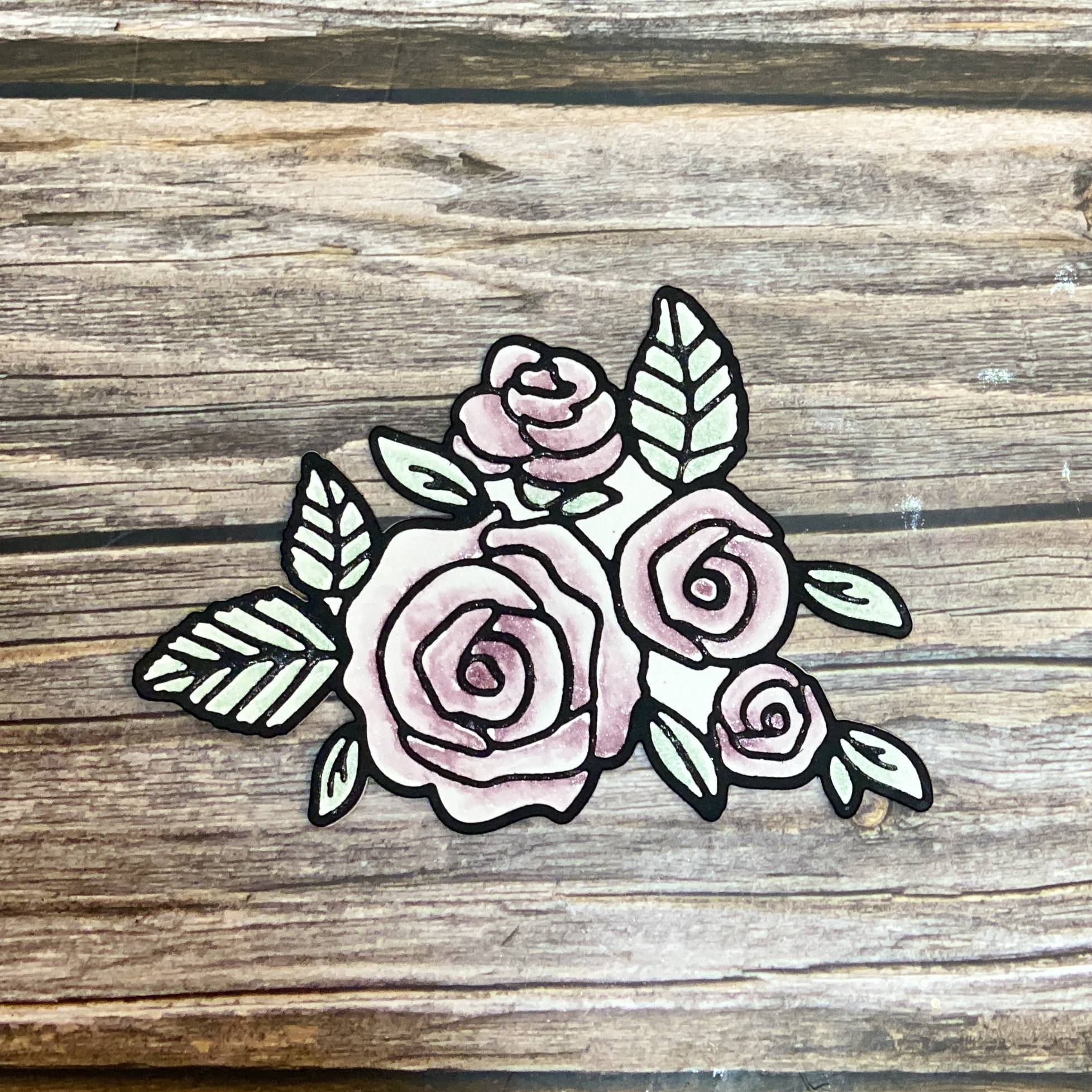 Pick up a little Peppermint Cream with a paintbrush and add directly to the leaves. Blend with a damp brush.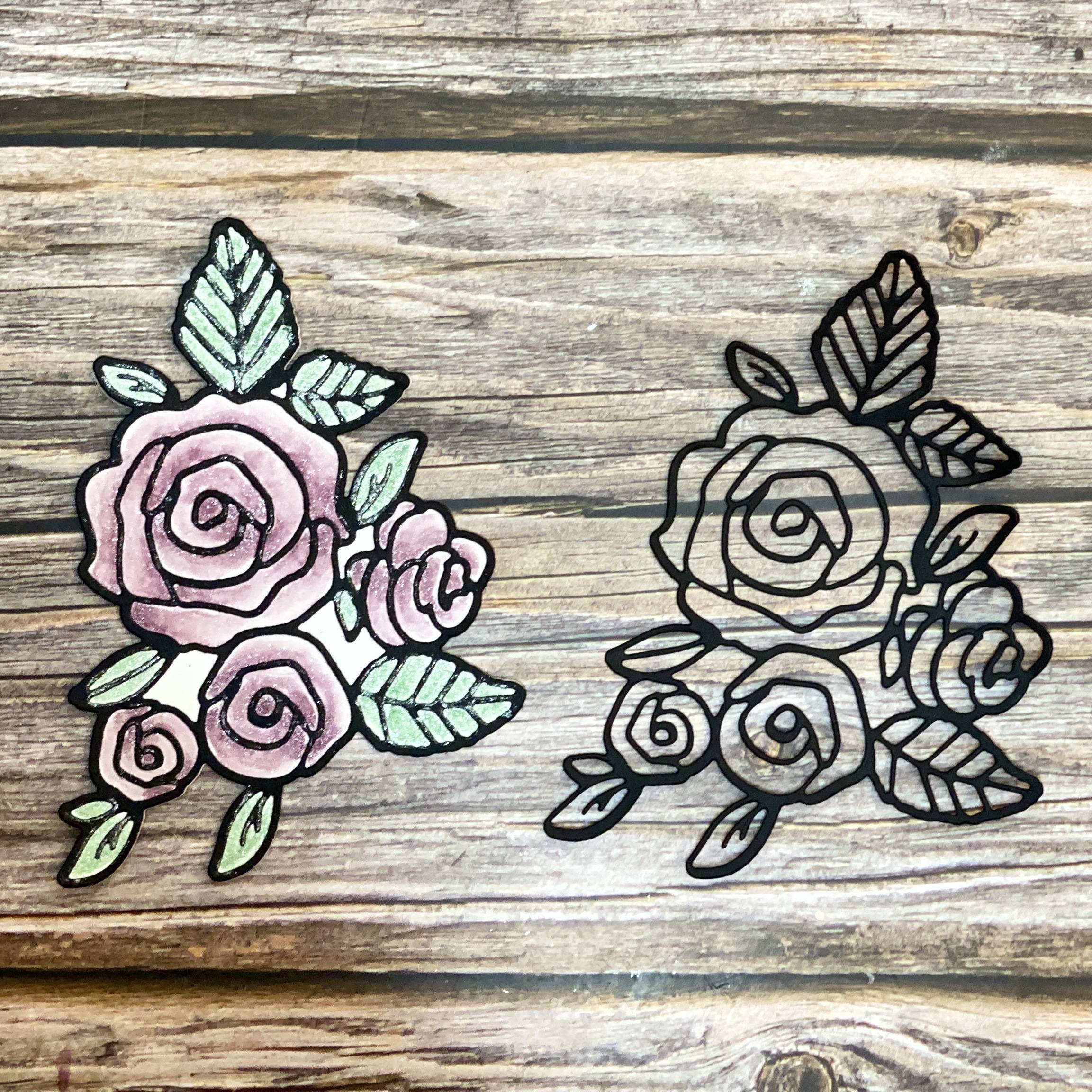 Before you add the Strawberry Ice Sparkle Spray, dampen all the florals. The colour is much more concentrated than the Peppermint Glitter Pen and it will need to blend out more.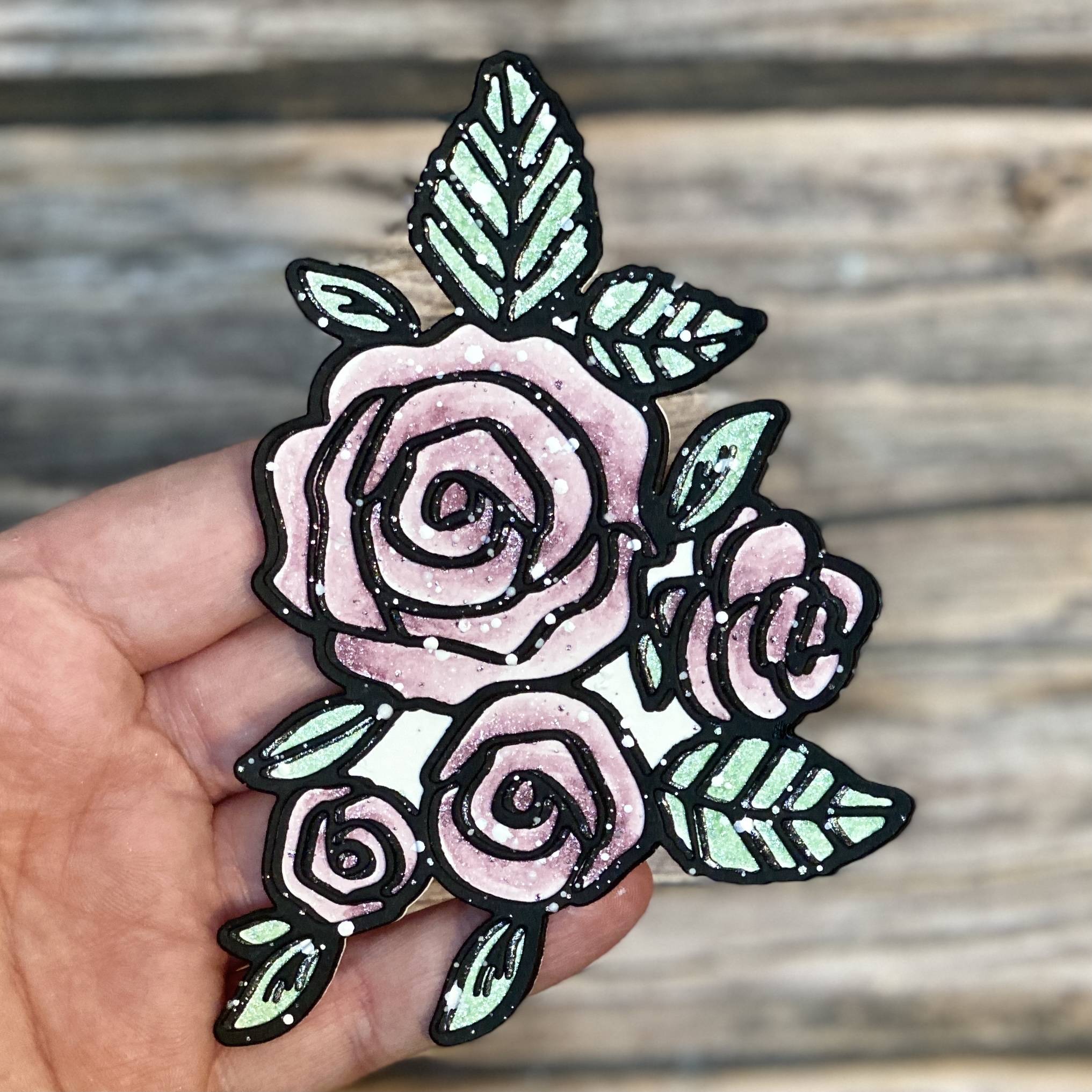 Add another layer of colour to the leaves and flowers. Once dry, cut a 2nd peony detail die and adhere over the top. This adds a little depth to the flower.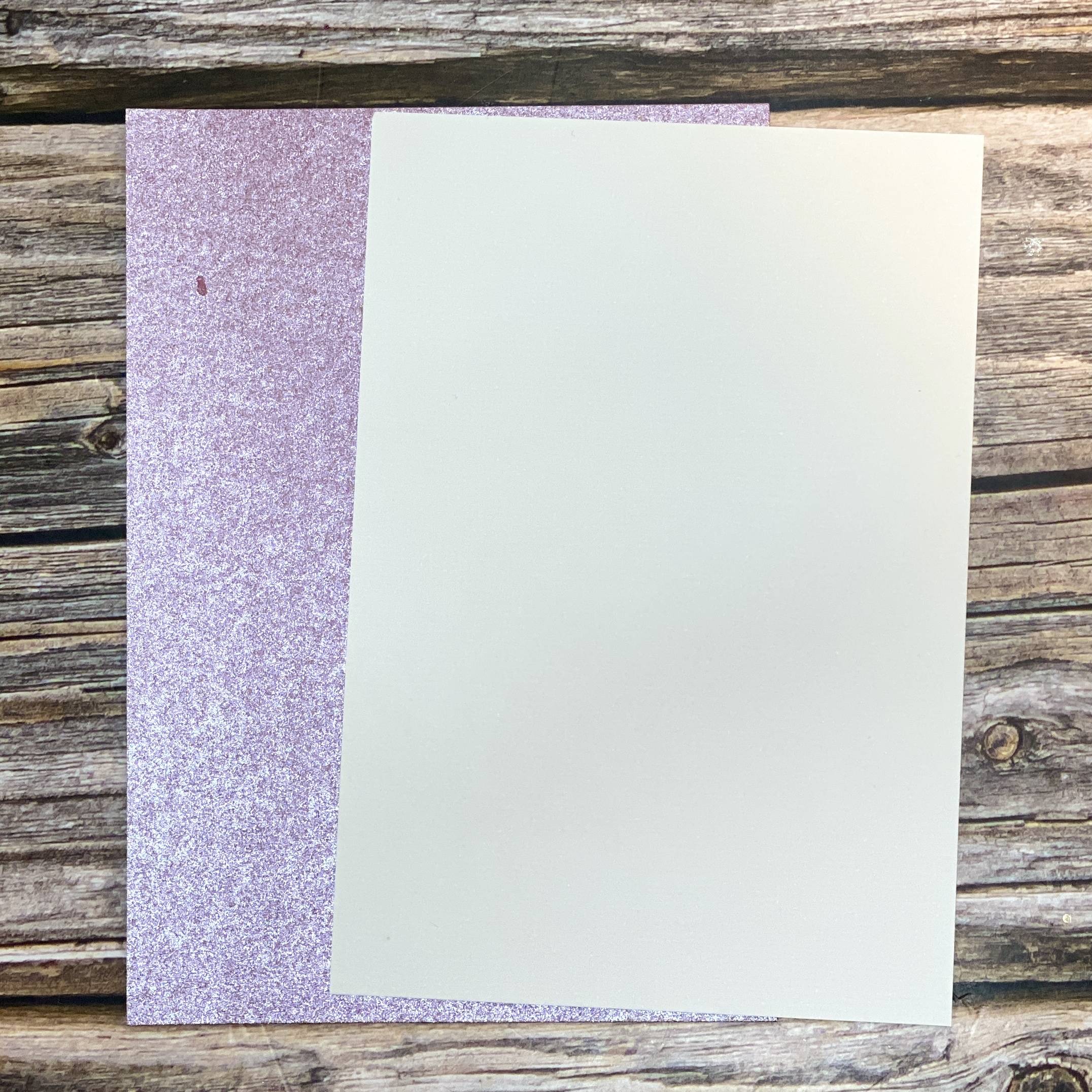 Splatter your floral die cut with Peppermint Glitter Pen, Strawberry Ice Sparkle Spray and once dry, add a little white paint or gauche splatter. Set aside to dry.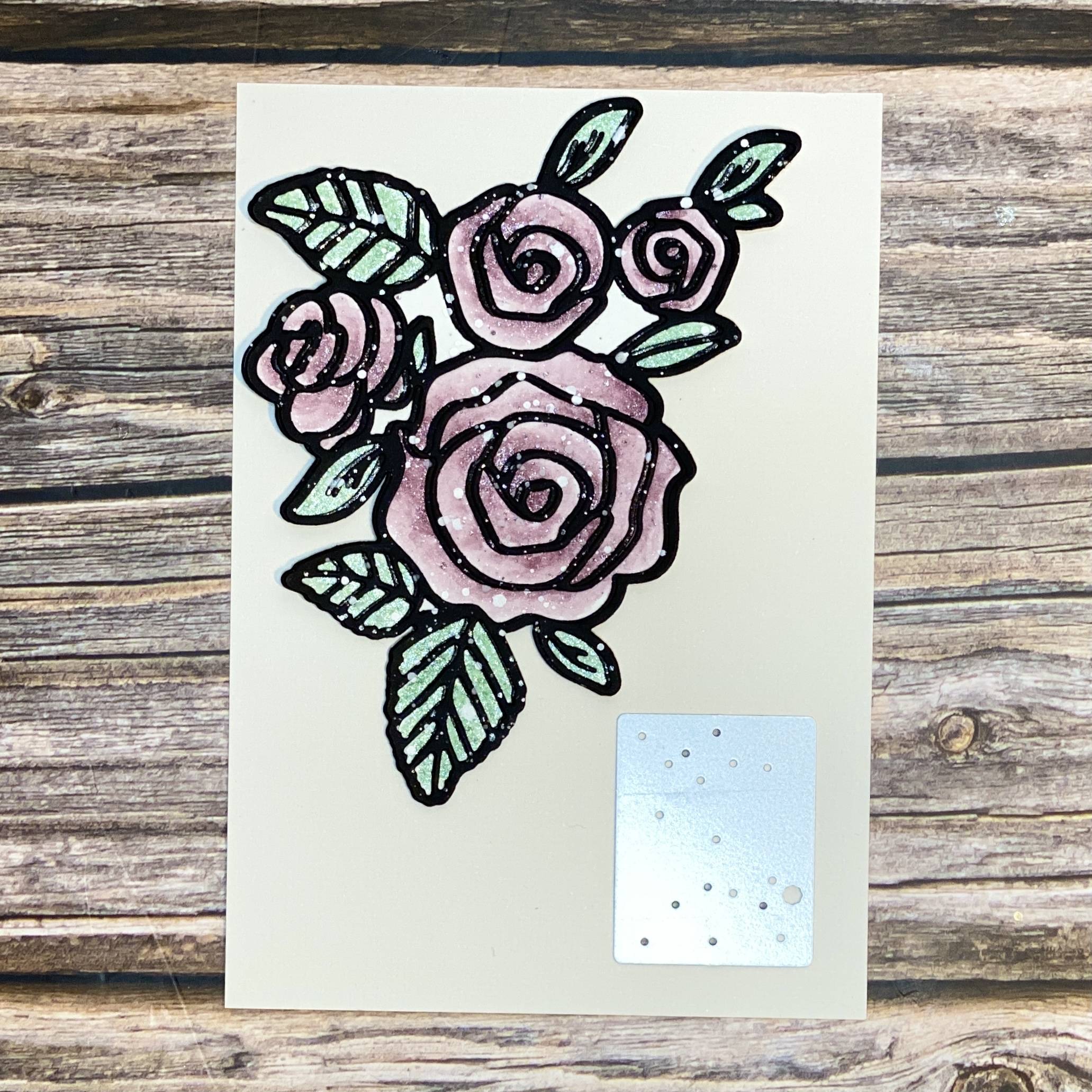 Trim a piece of Ivory White cardstock to 5.75 inches by 4 inches, and a piece of Diffused Violet Pearlescent Card to 6 inches by 4.25 inches. Set aside the pearlescent card.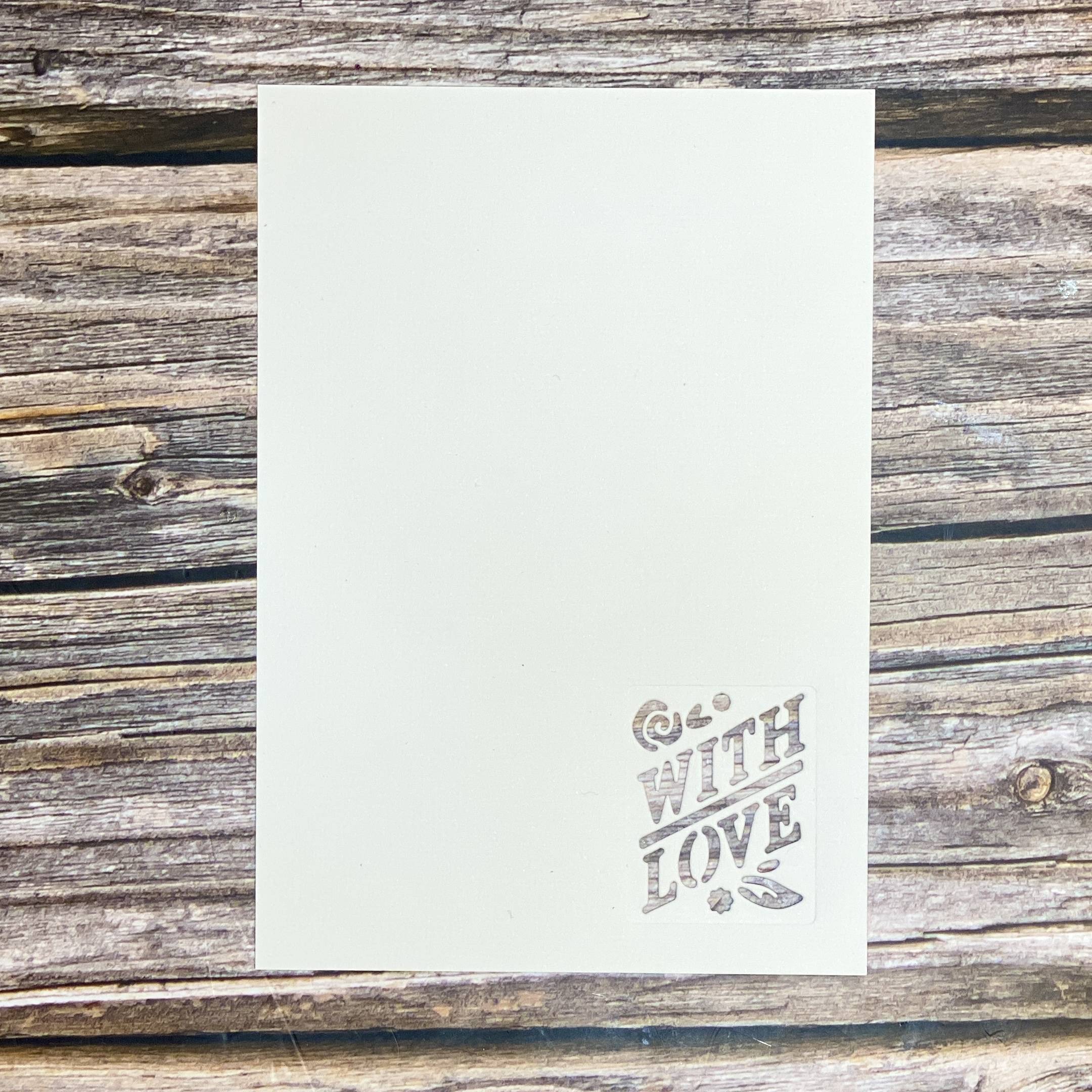 Line up the 'with love' sentiment and your roses to ensure perfect placement.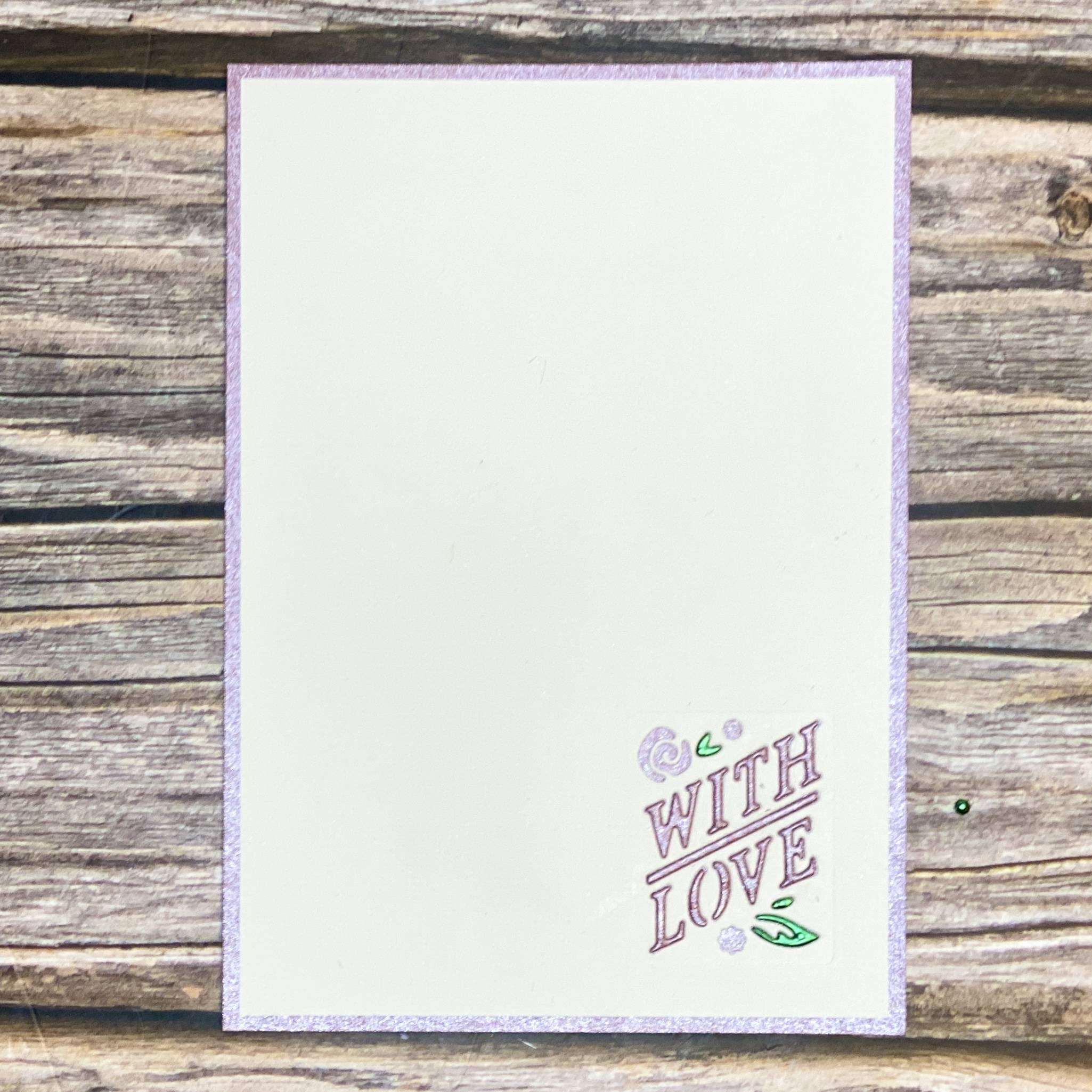 Die cut 'with love' into the Ivory White card panel.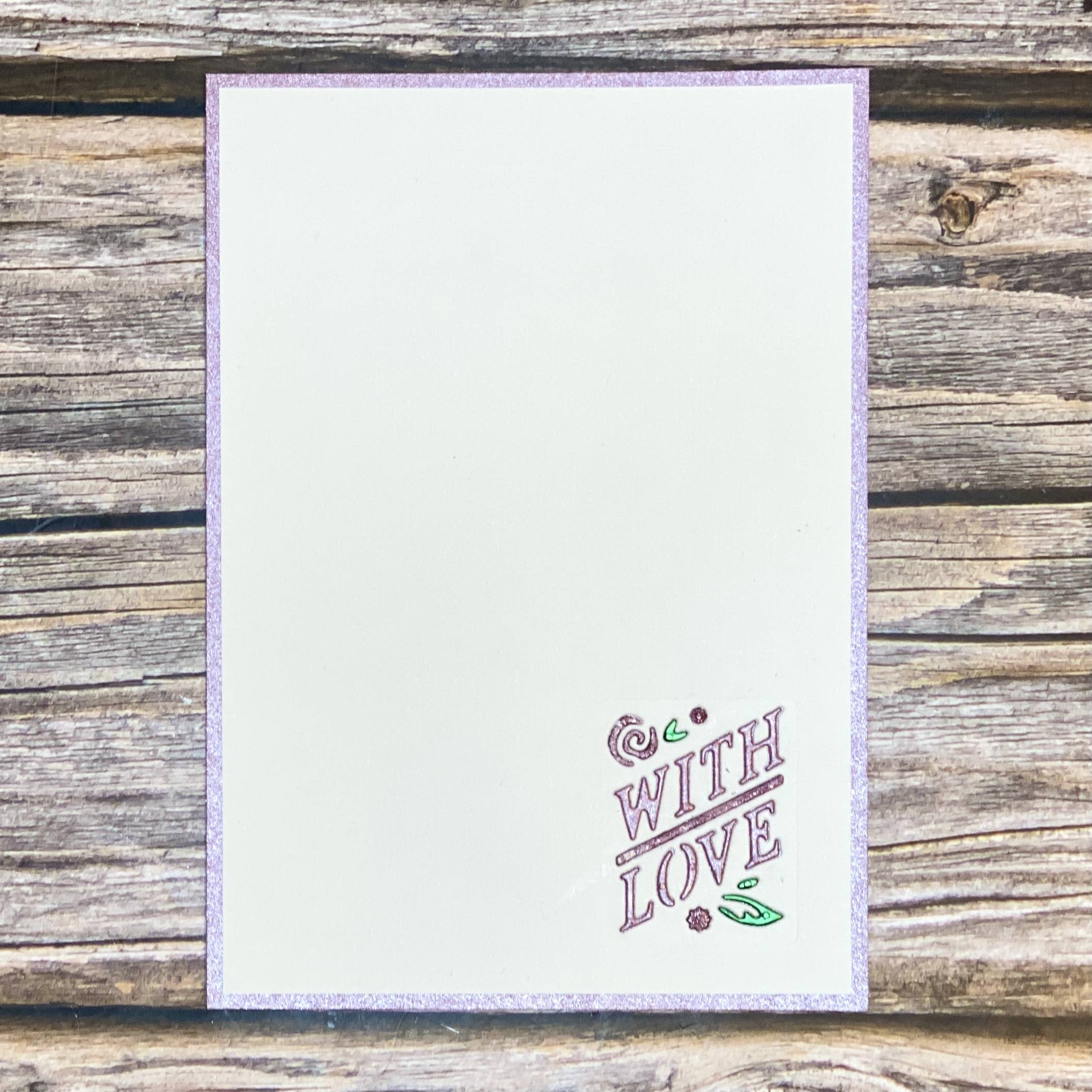 Paper piece elements of the sentiment – first add green leaves with green satin mirror card, and paper piece back in the same Diffused Violet Pearlescent card on all the letters.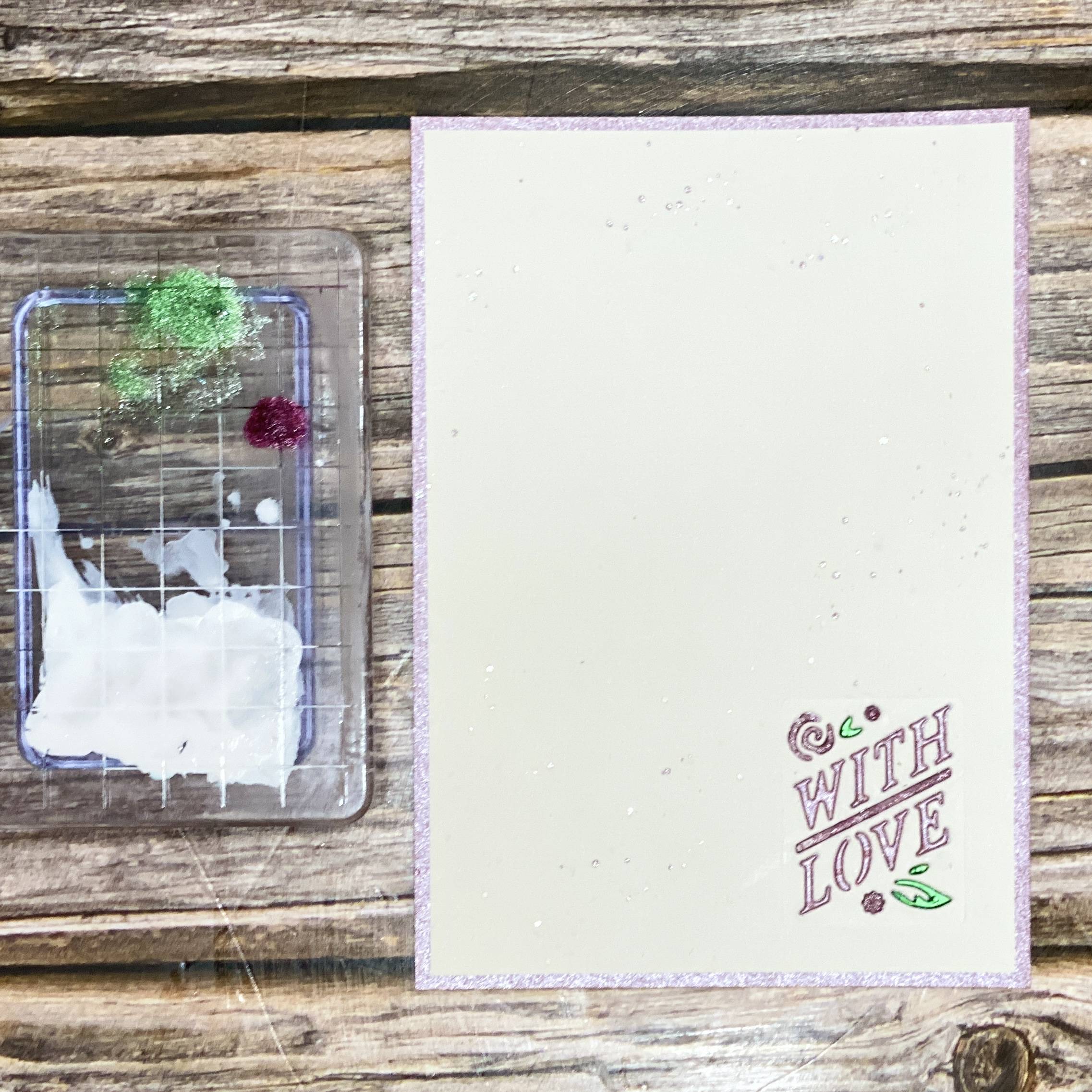 Add Strawberry Ice Sparkle Spray on a scrap piece of watercolour card and die cut the sentiment once dry. Paper piece the flowers and strip back into the sentiment.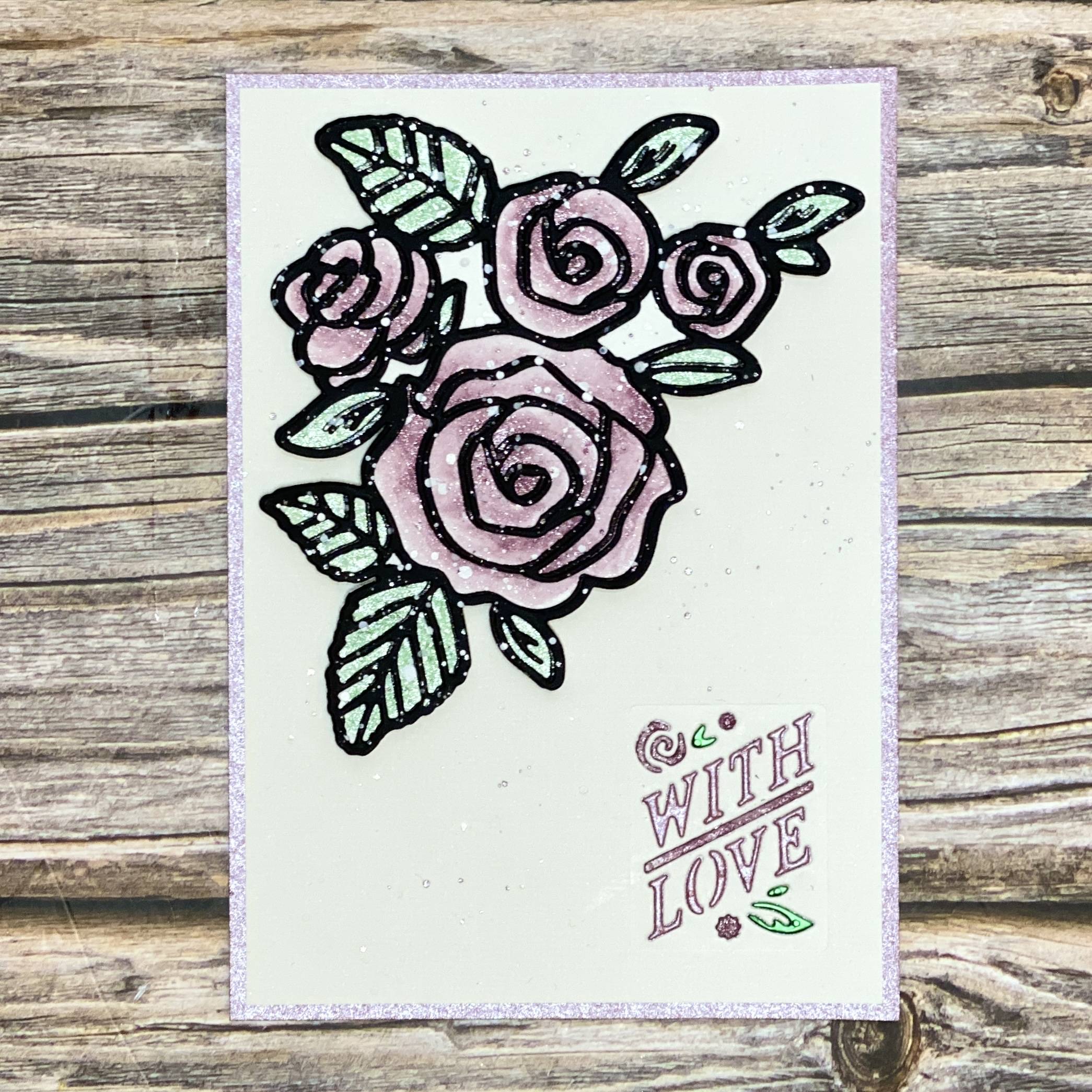 Use your Peppermint Cream Sparkle Pen, Strawberry Ice Sparkle Spray and White Gauche to splatter around the edges of your card panel.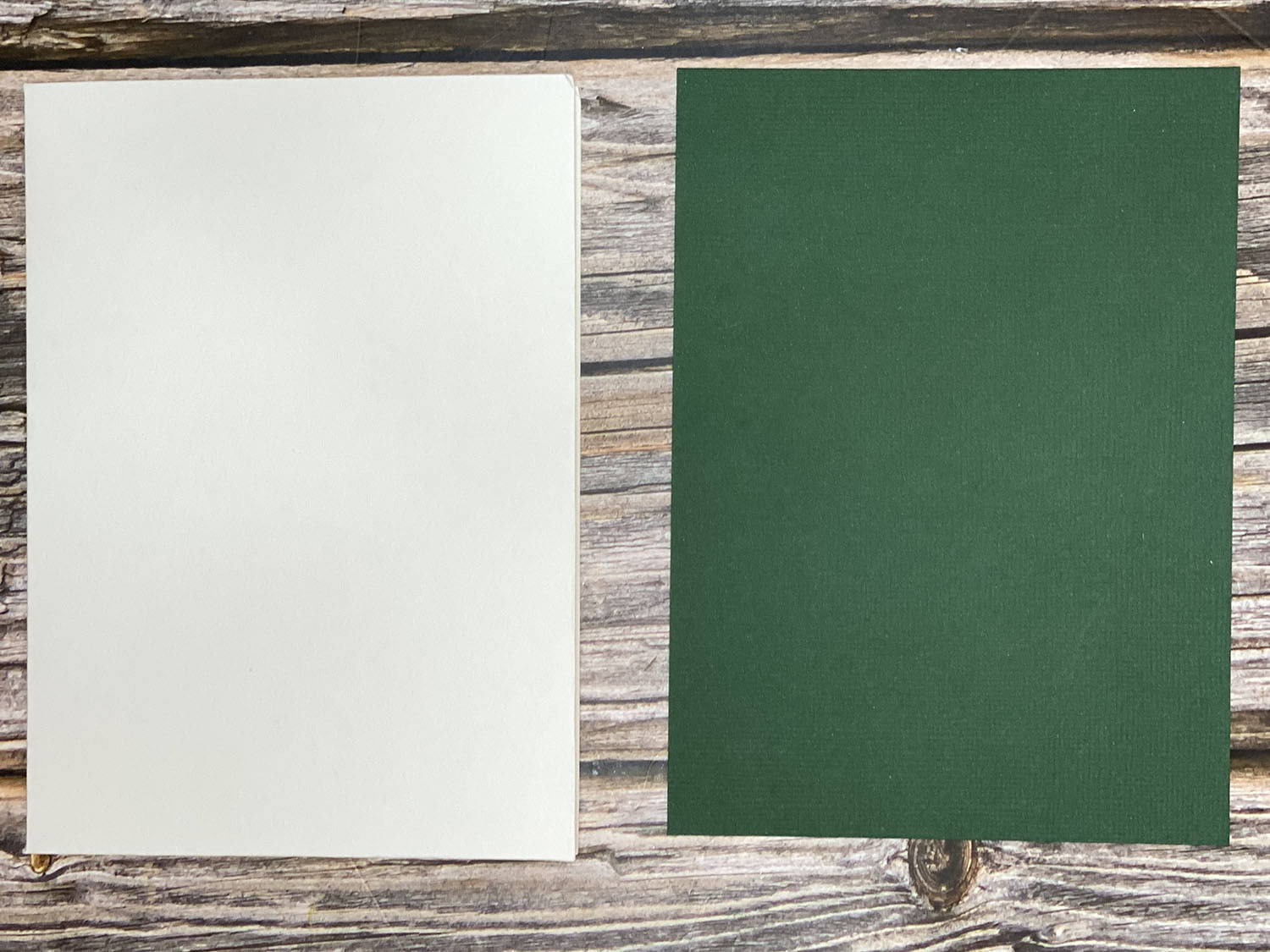 Adhere the rose die cut with foam pads into the left upper corner of your splattered panel.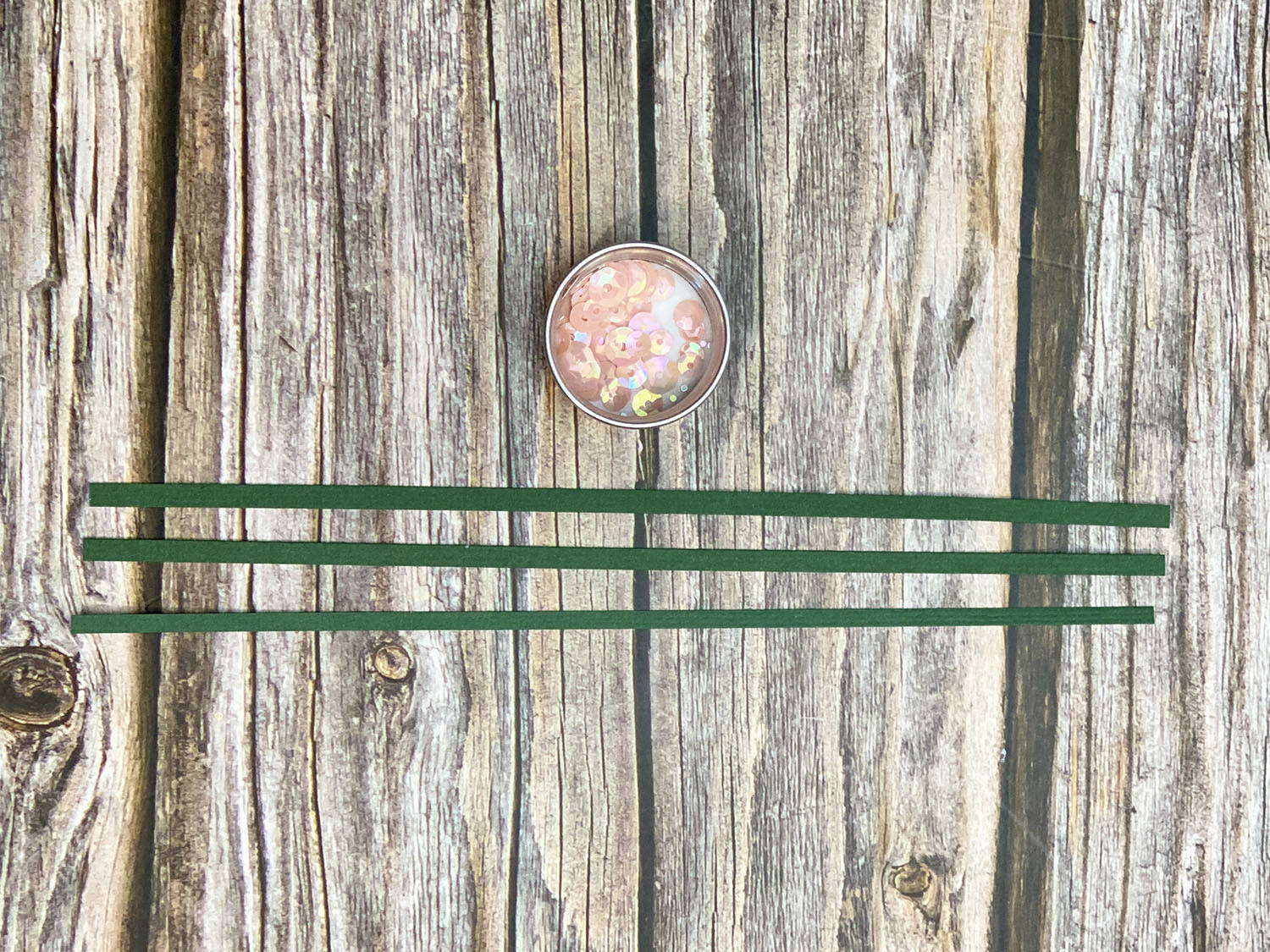 Cut a piece of Avocado Craft Perfect card to the same size as your A6 card blank and adhere to the front with adhesive.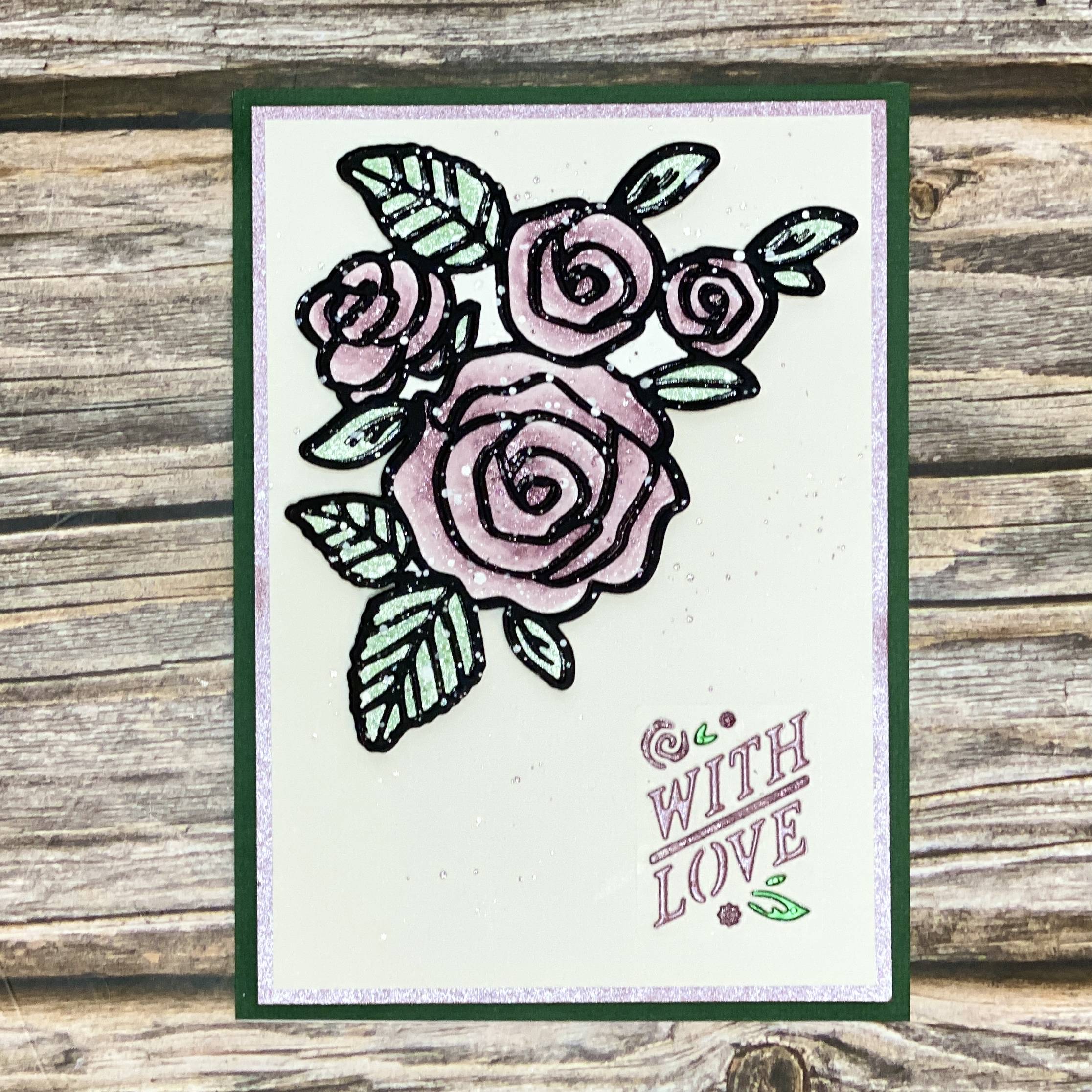 Cut three small Craft Perfect Avocado strips of card approx. 1/8th of an inch.
Diagonally line up the strips of card between your sentiment and the roses. Adhere the card strips with wet adhesive and use foam pads to add the rose topper.
Adhere your panel to the front of your card with foam pads and add sequins.
---
Your project is now complete.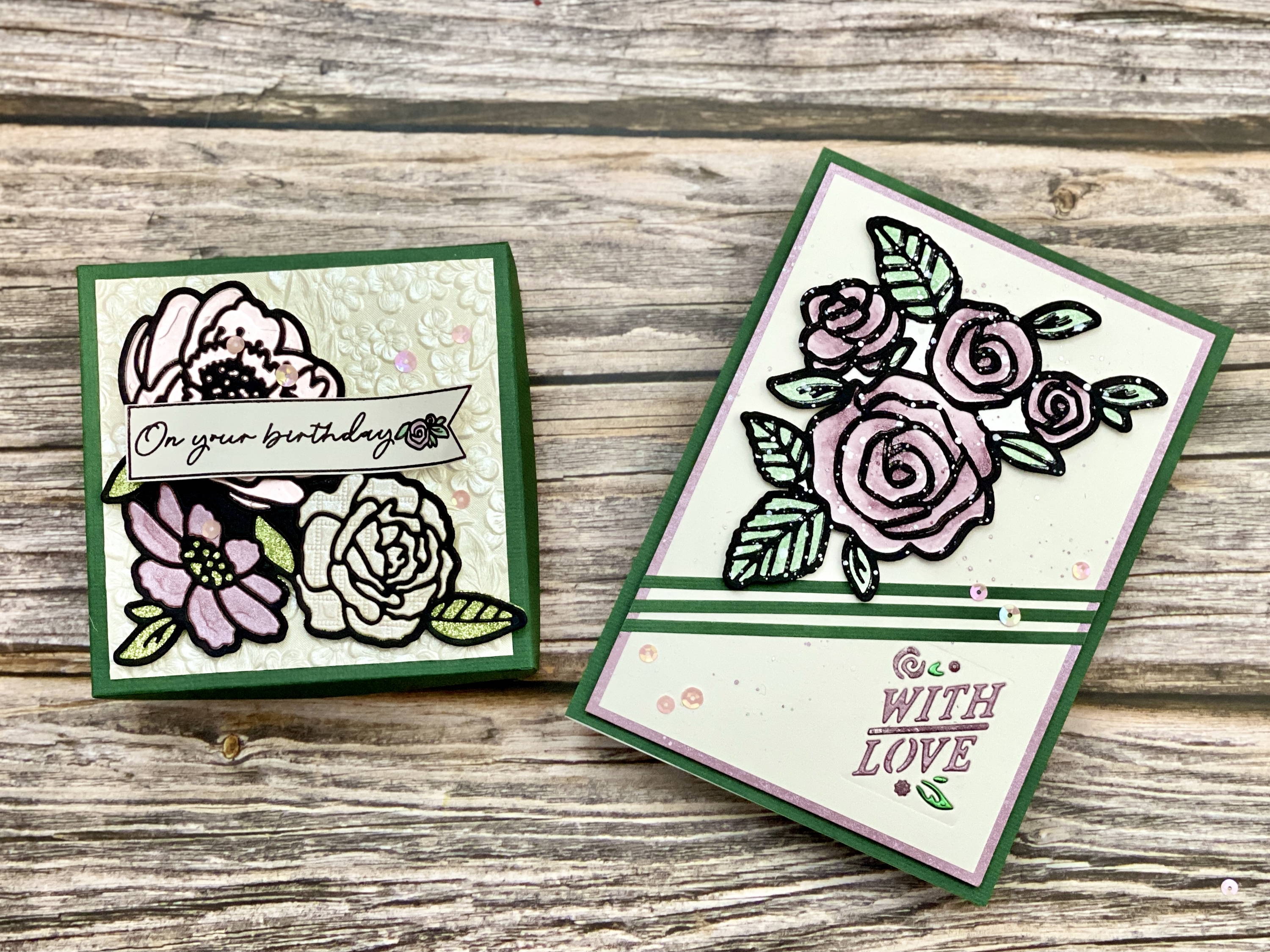 There is also a matching box video tutorial, which can be seen on my YouTube Channel.
Thank you so much for spending some time with me today on the Tonic Studios Blog. Sending lots of crafty love your way.
Jen xx