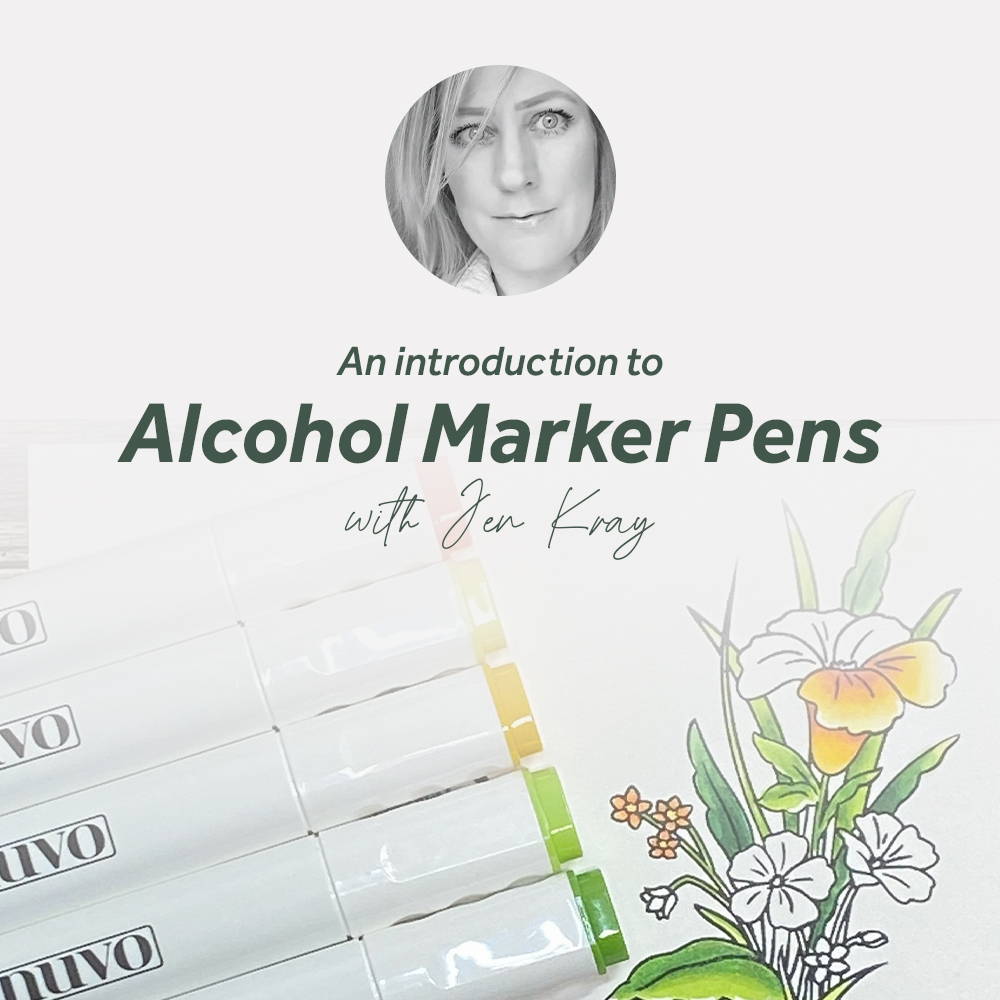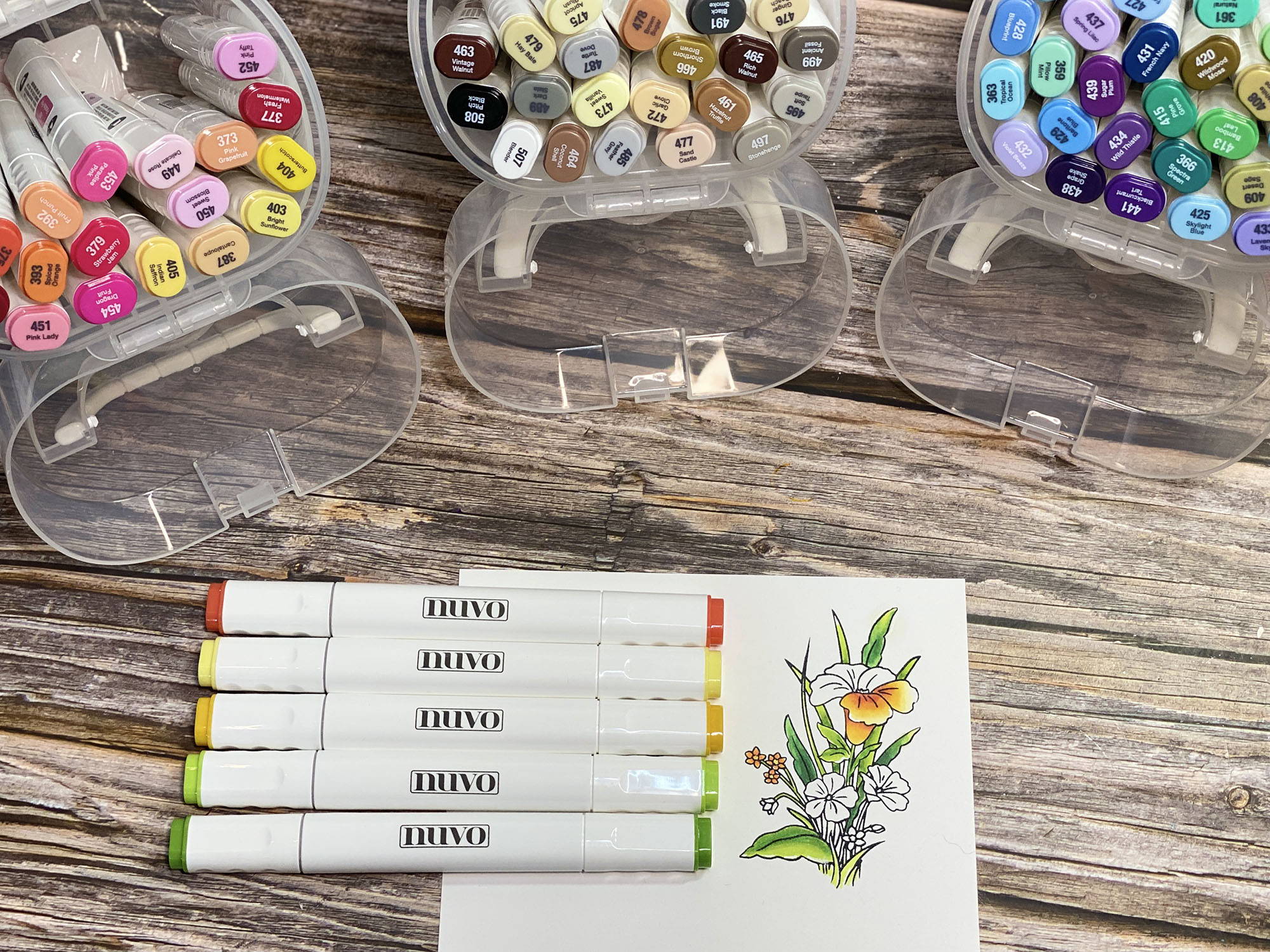 dual tipped pens provide an innovative and professional finish to a diverse range of products. The broad tip produces a wide mark to fill the larger areas, while the fine tip is ideal for those delicate details.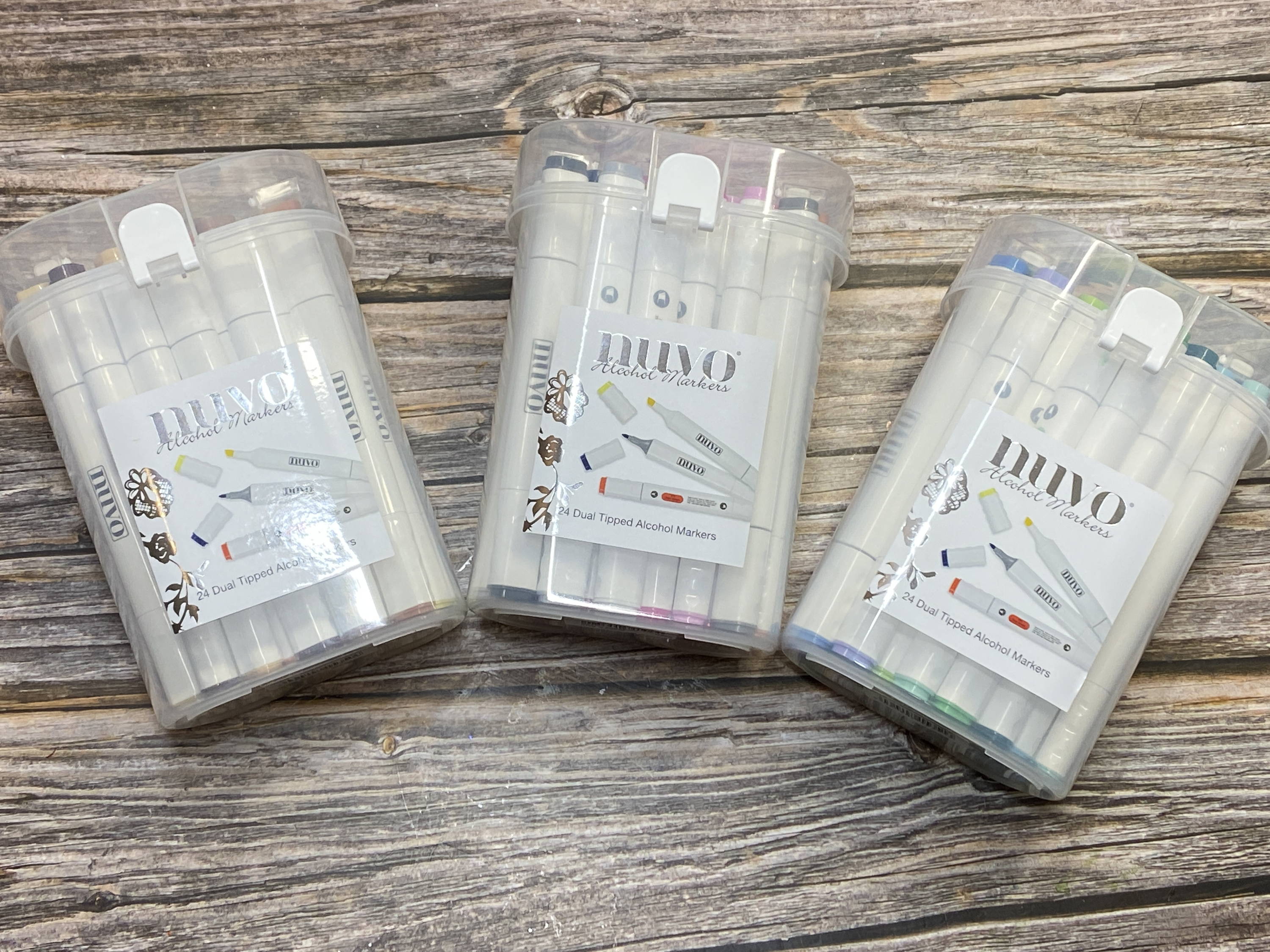 The markers come in three collection packs of 24 – Essentials, Midtone, and Bright & Dark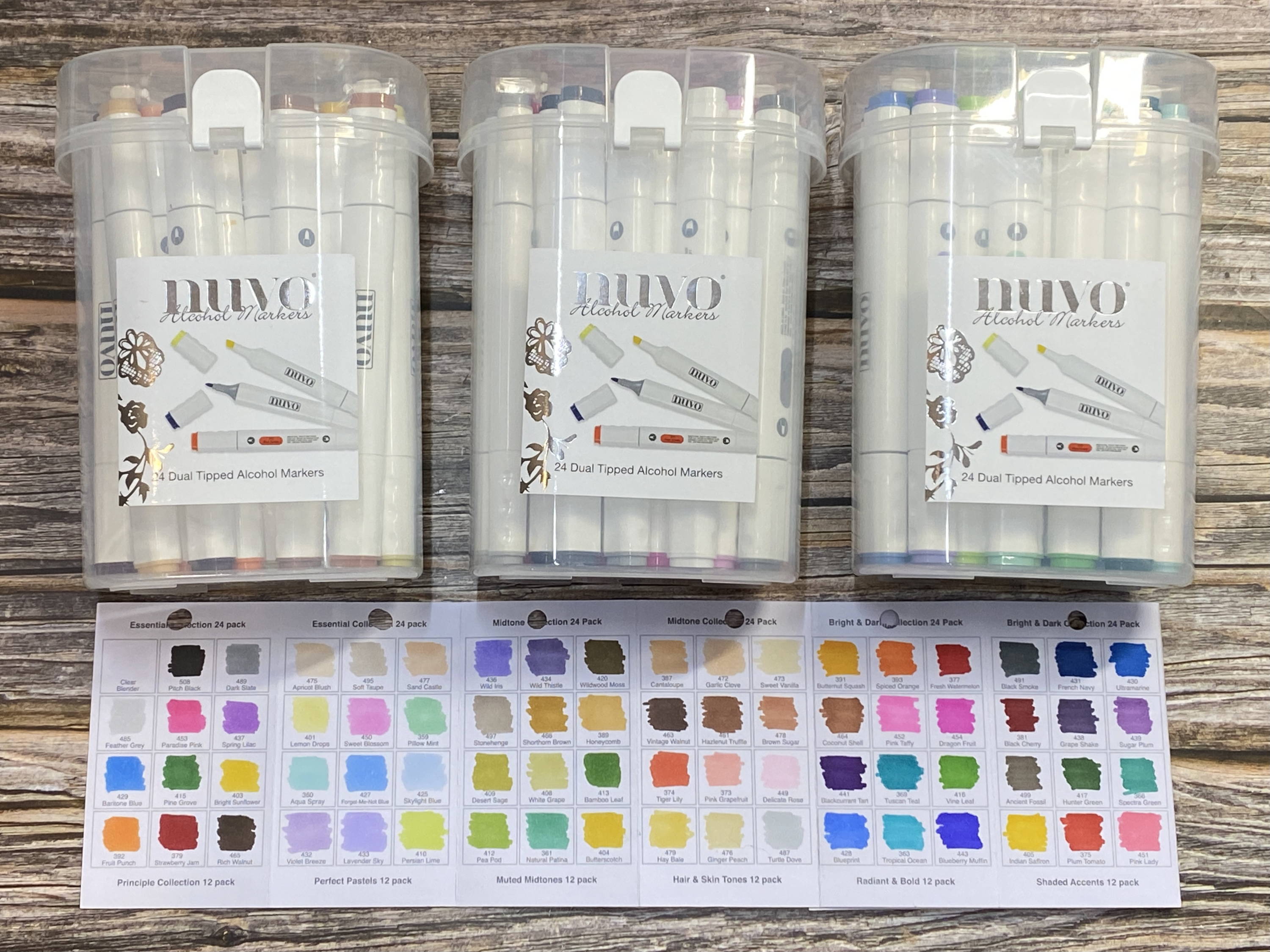 Inside the tub there is marker pen swatch guide.
Step 4 - The pens work beautifully in blends of three, which you can see here.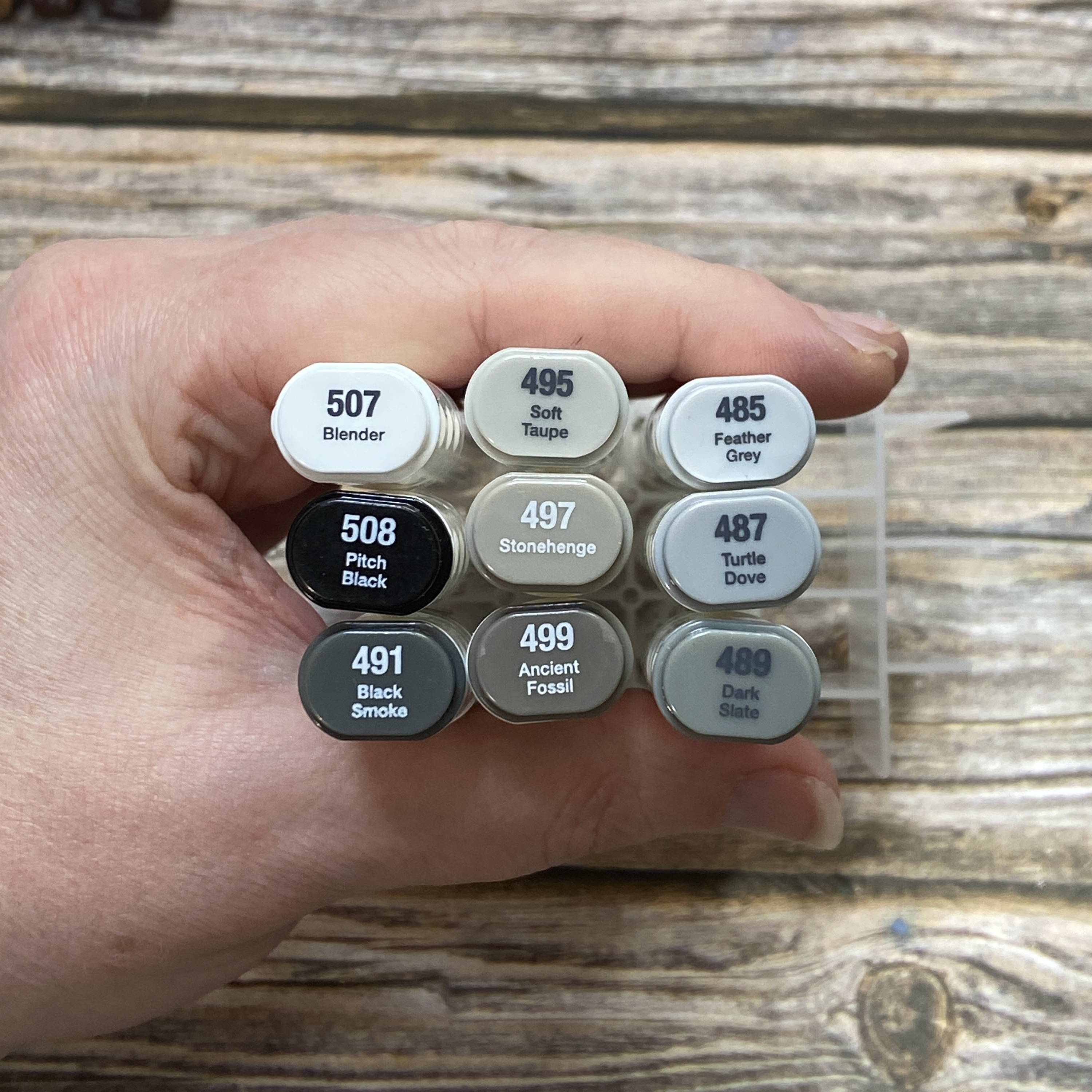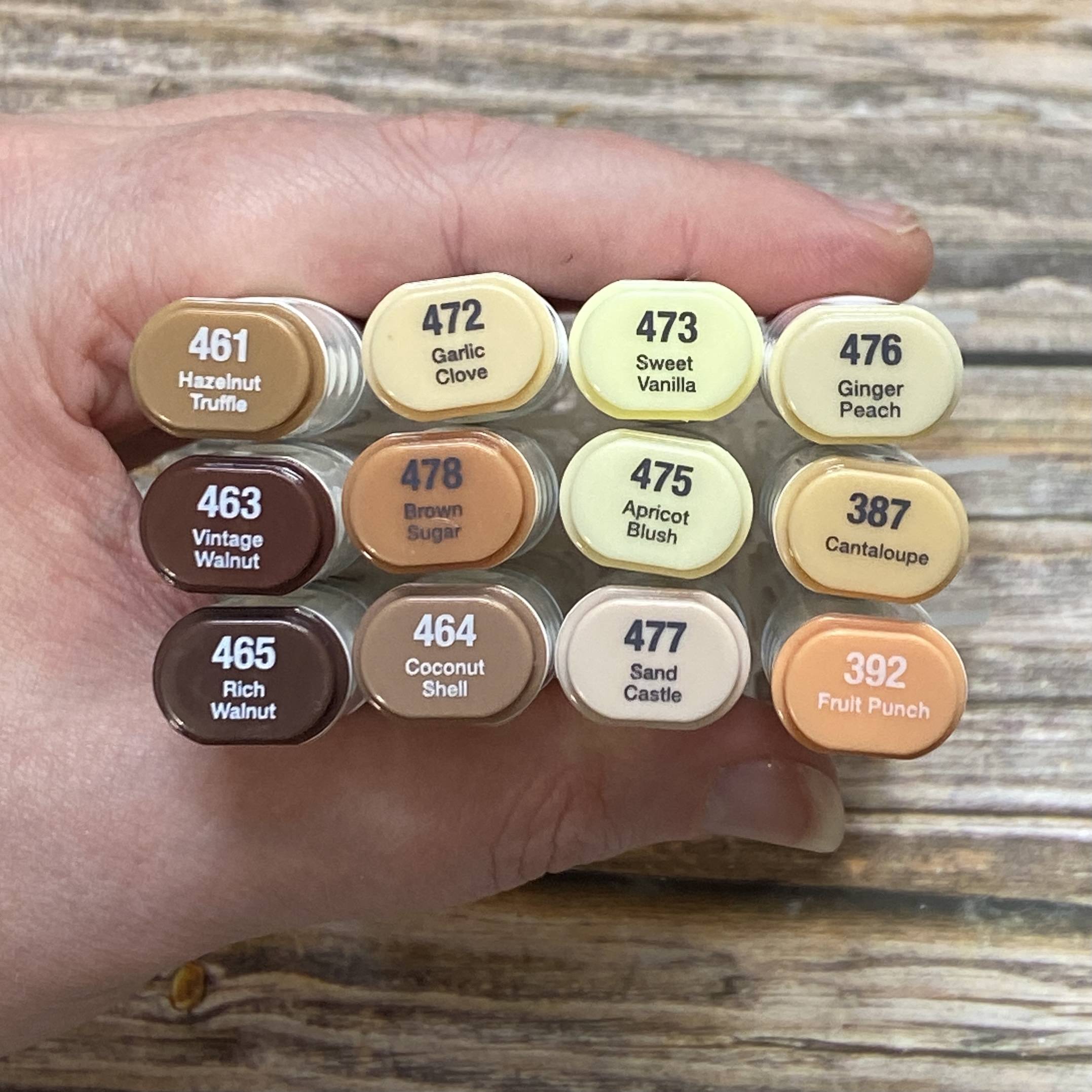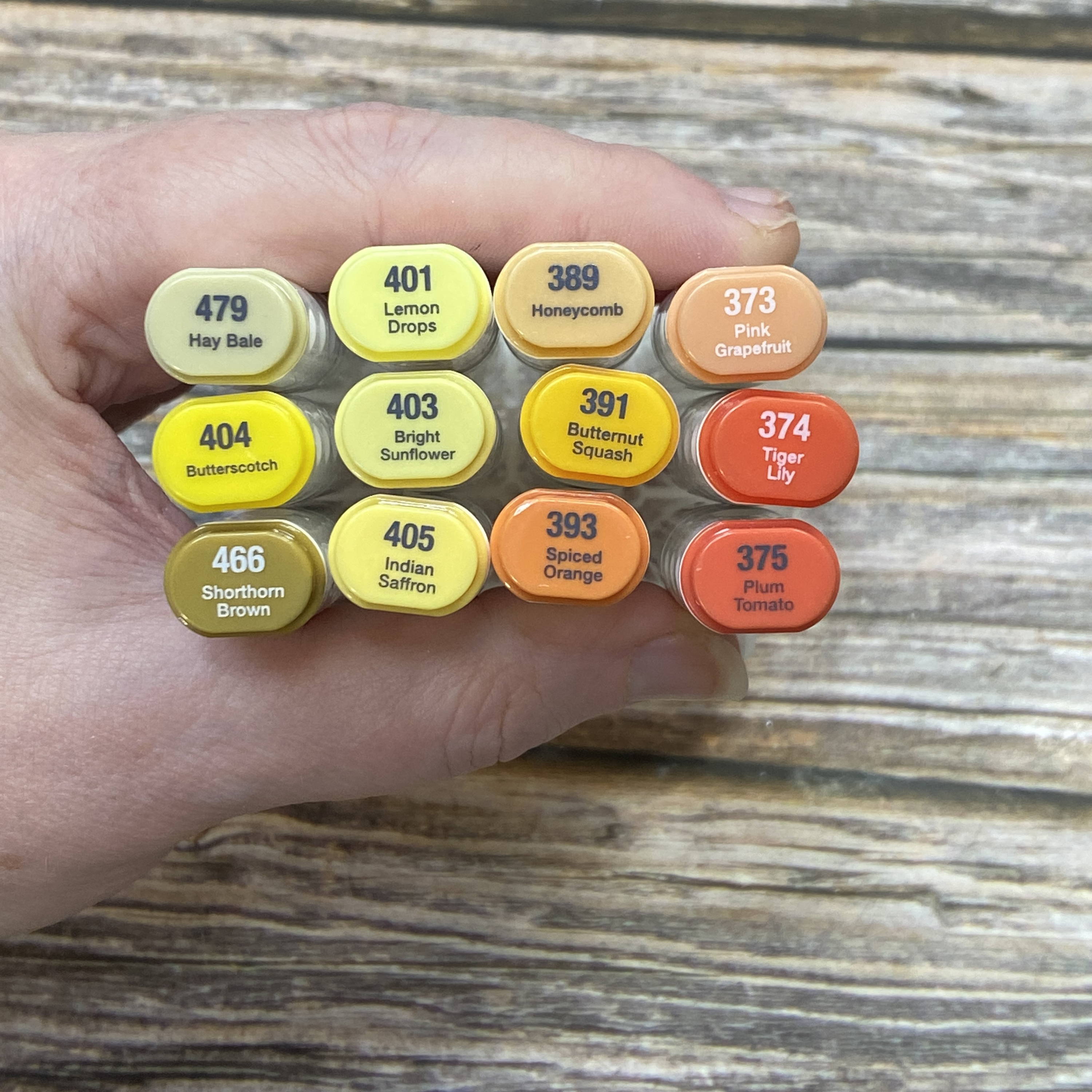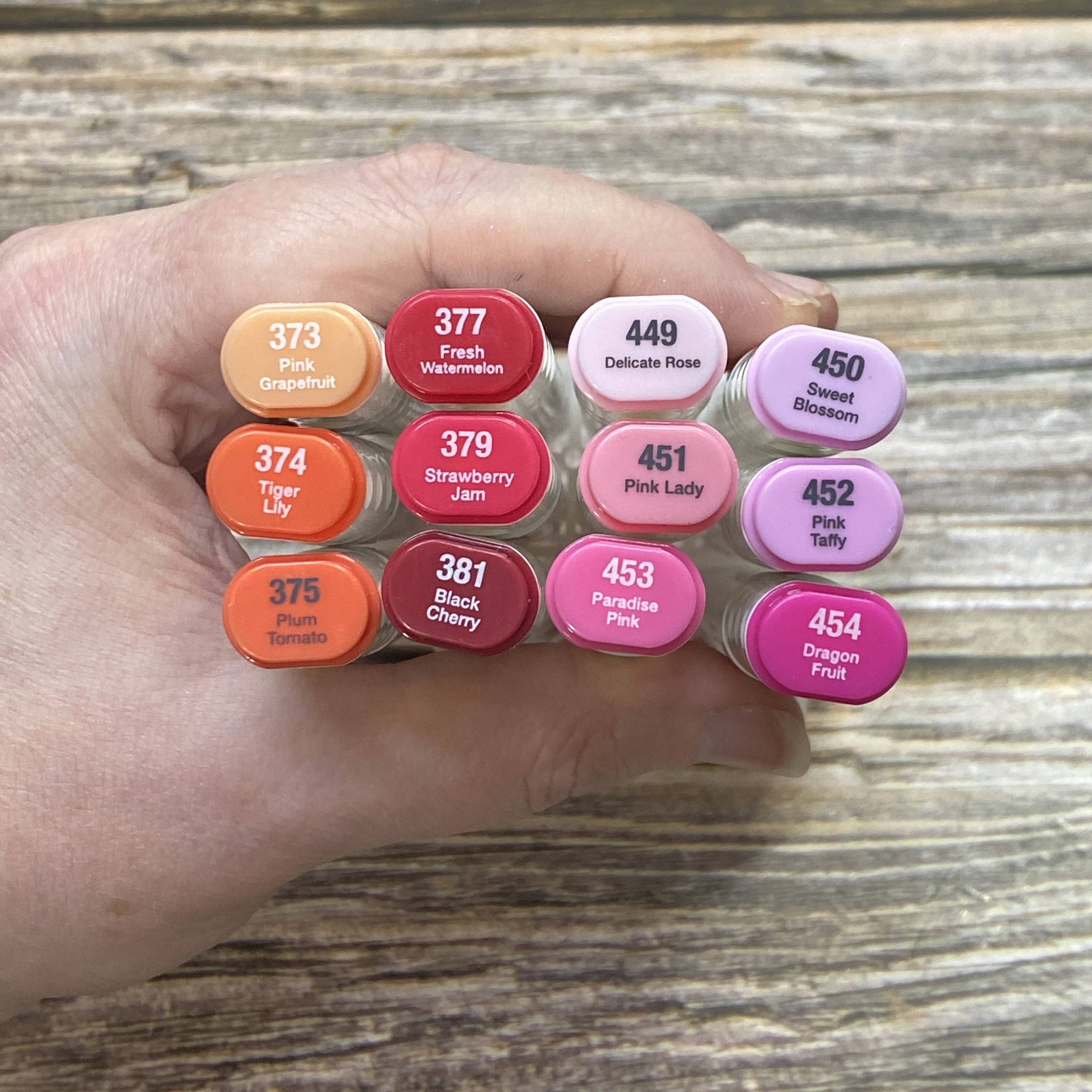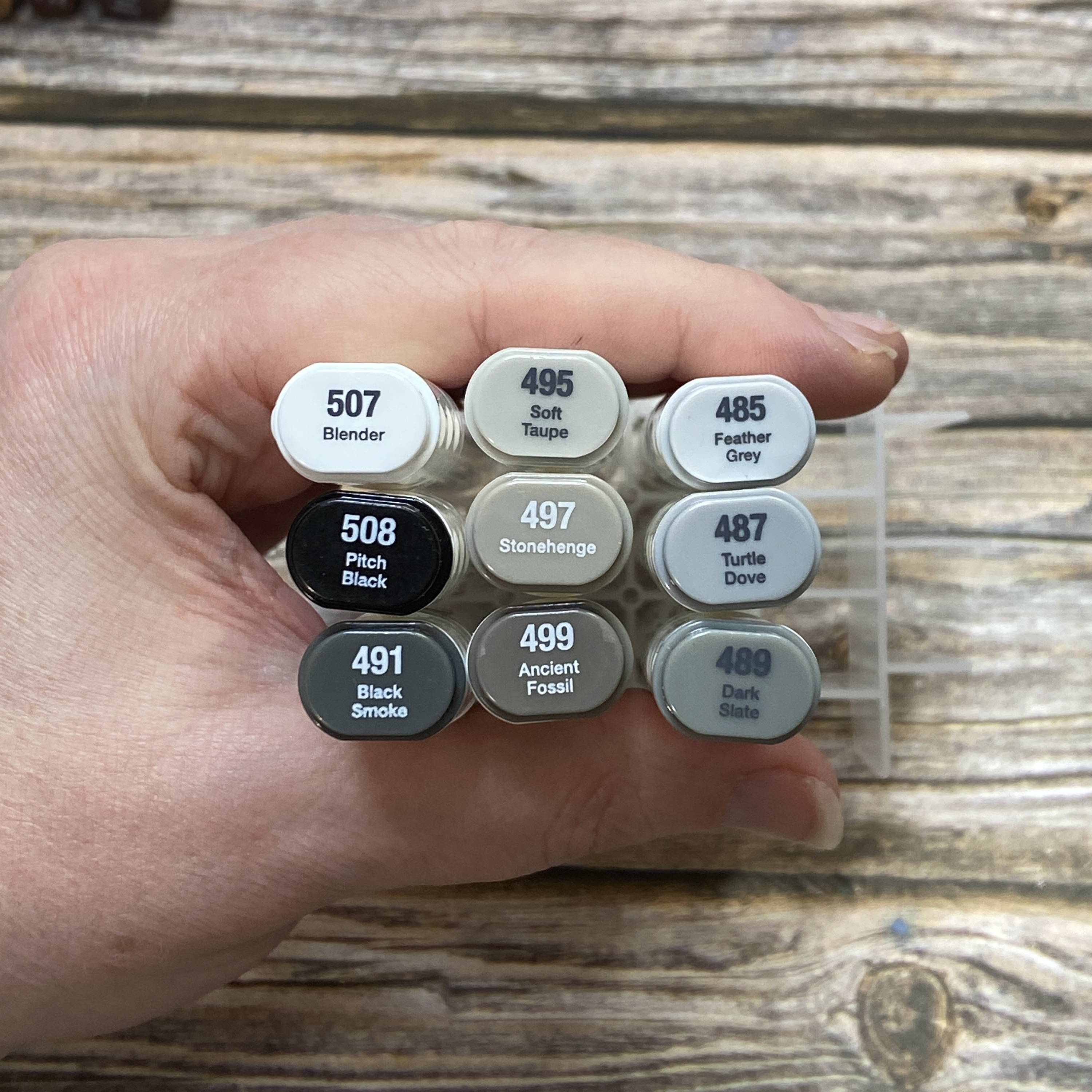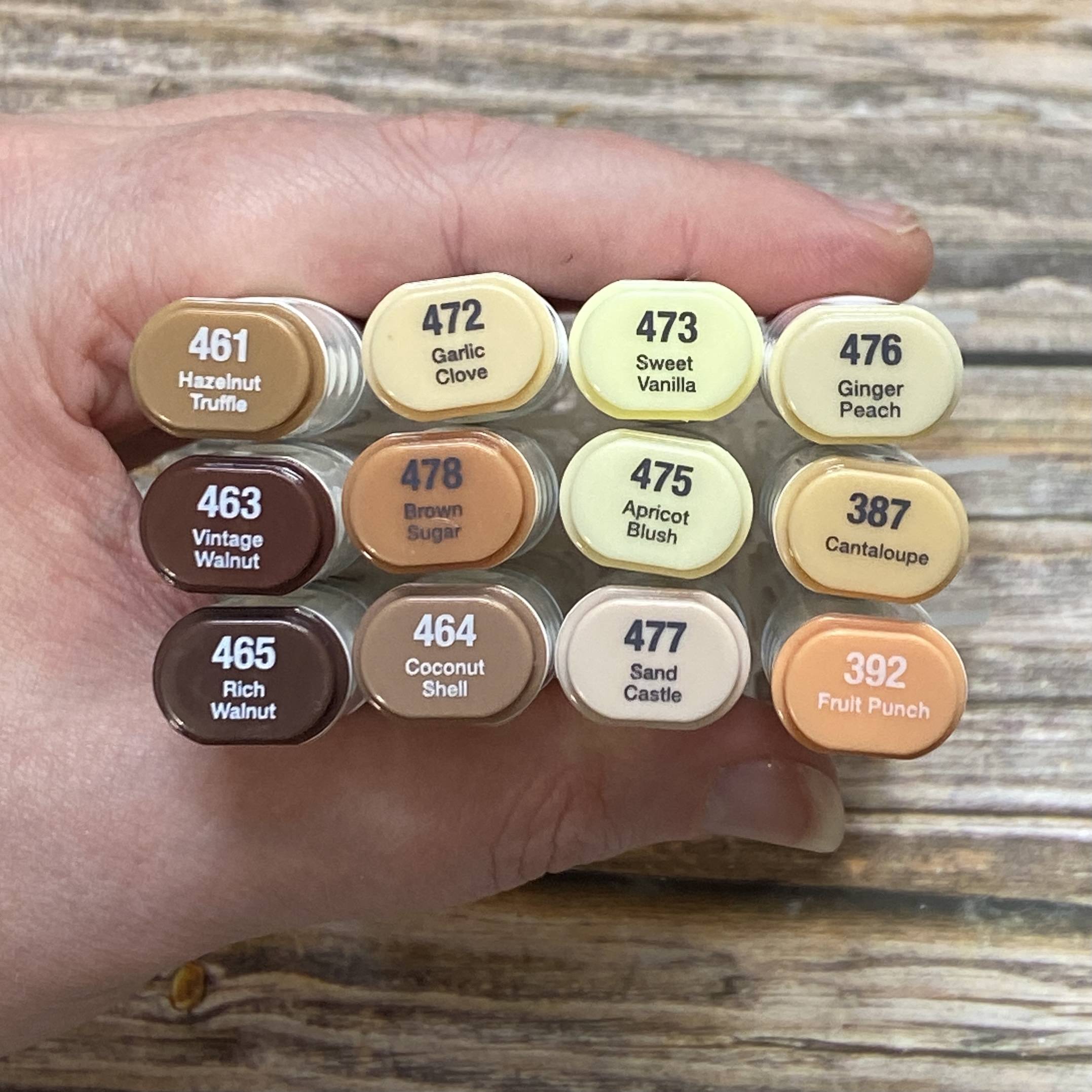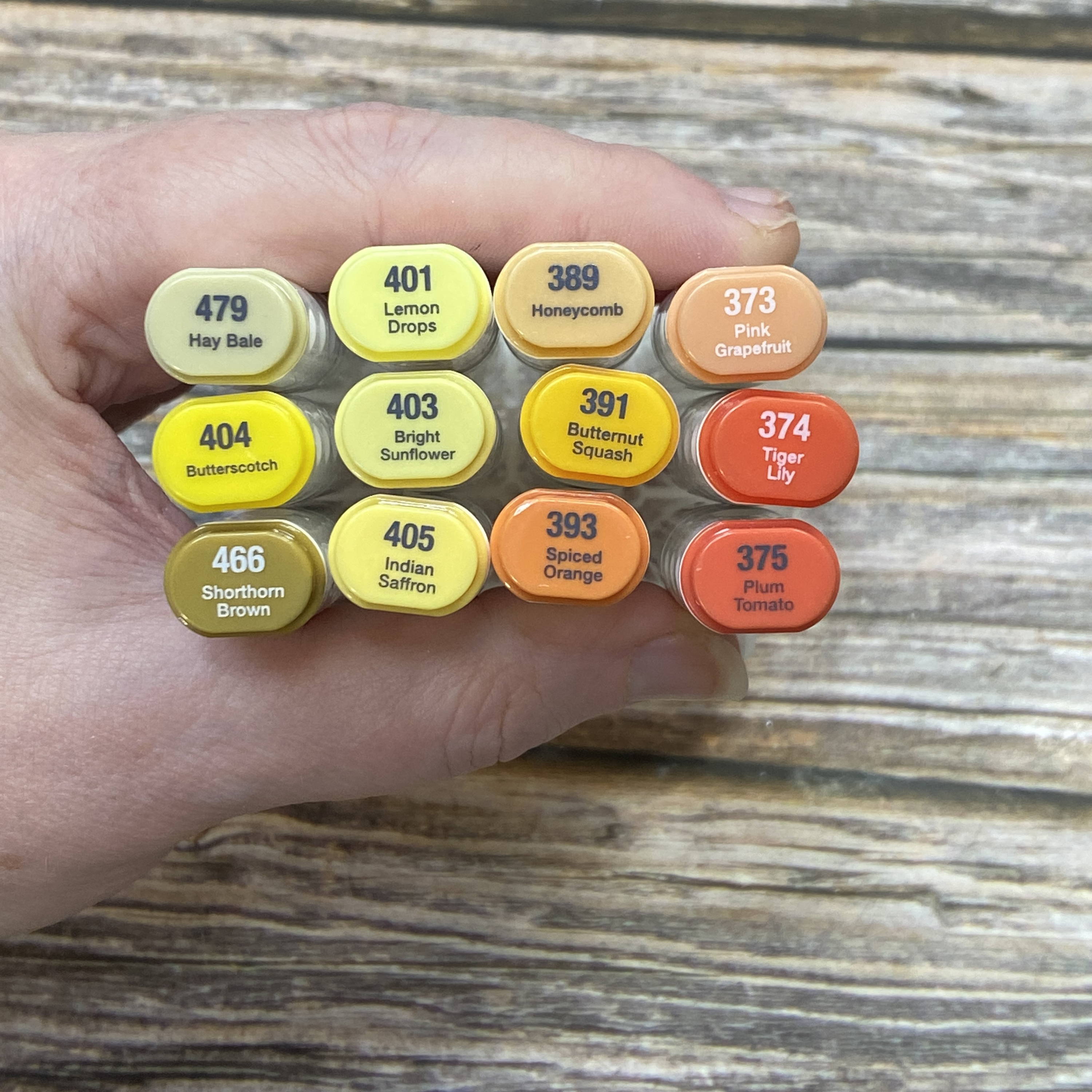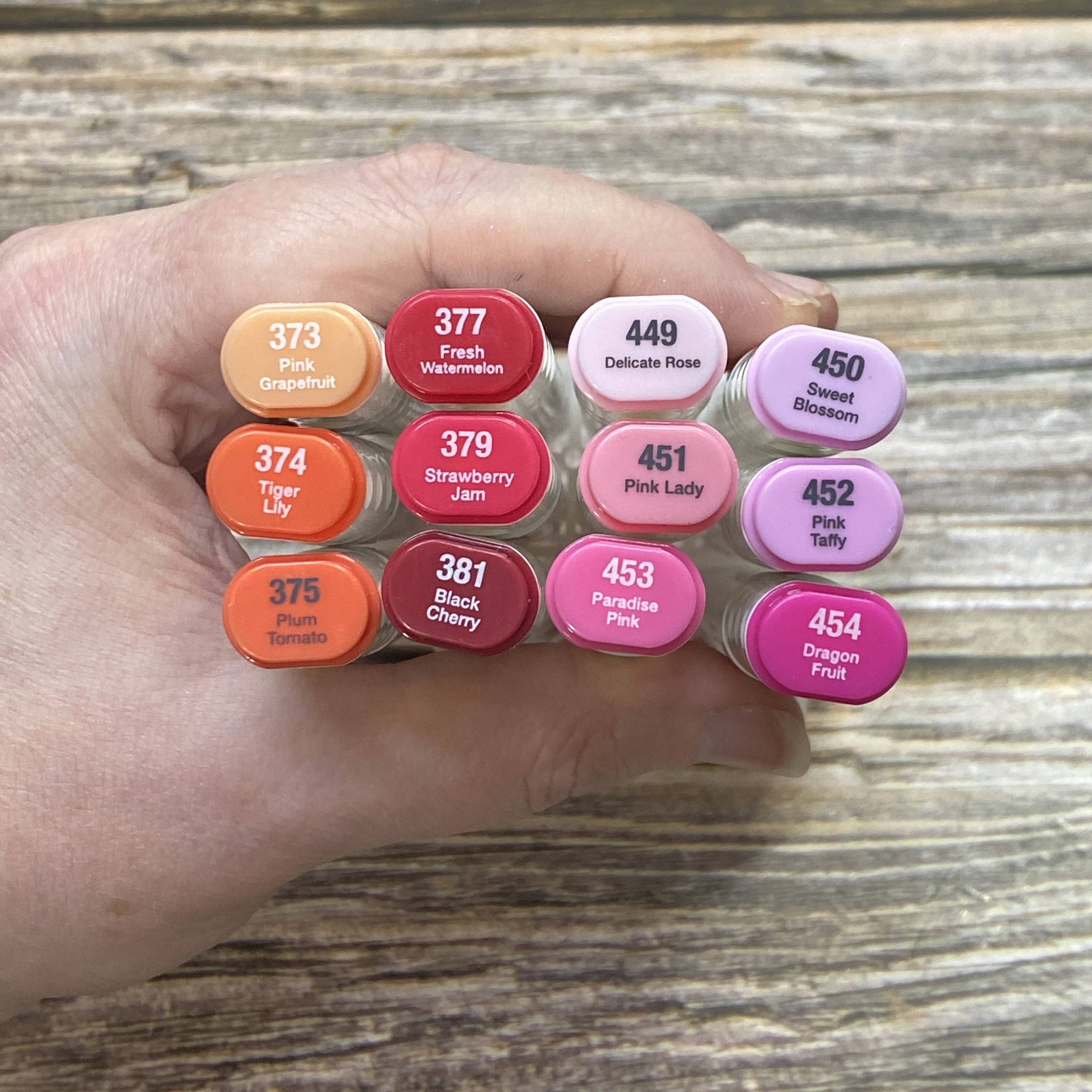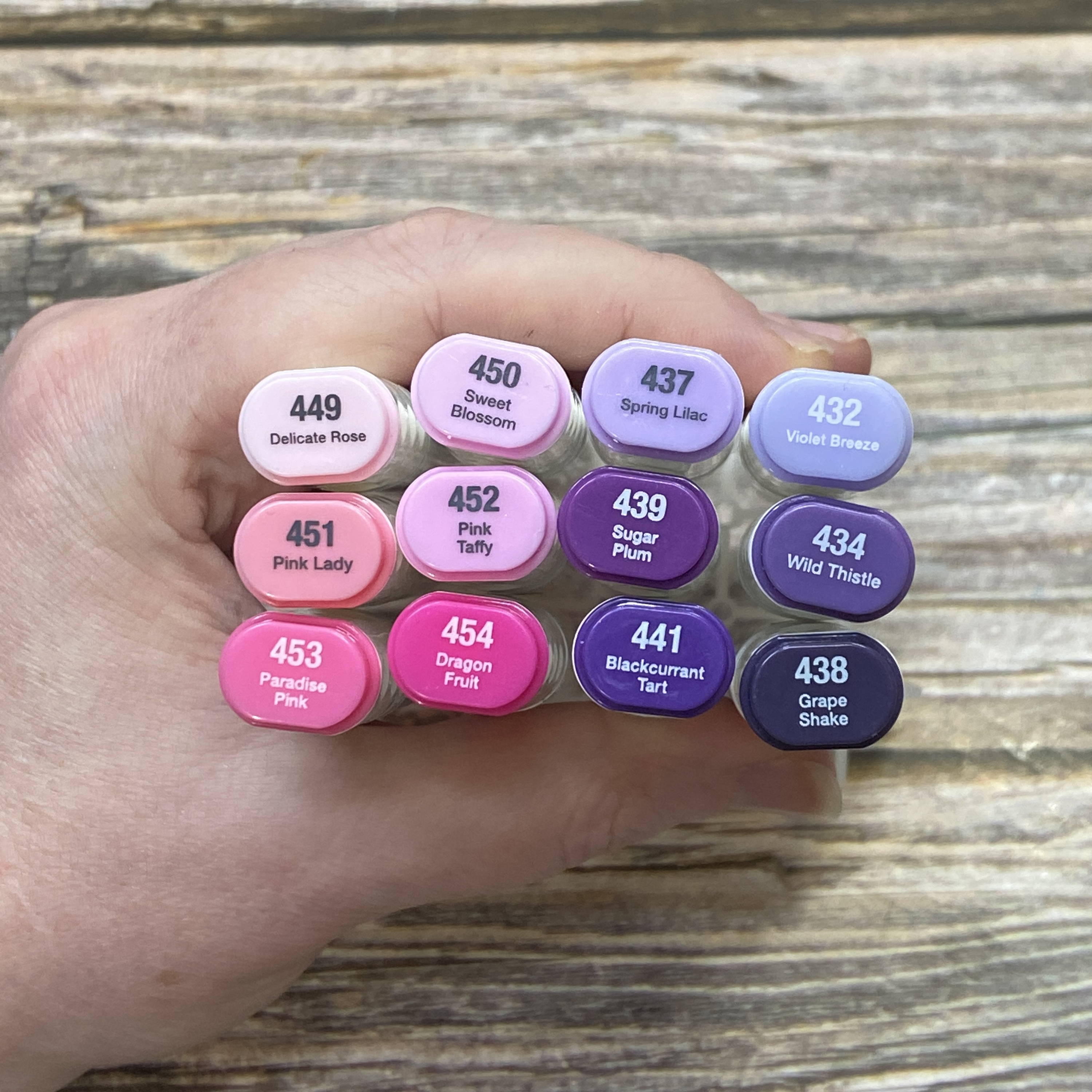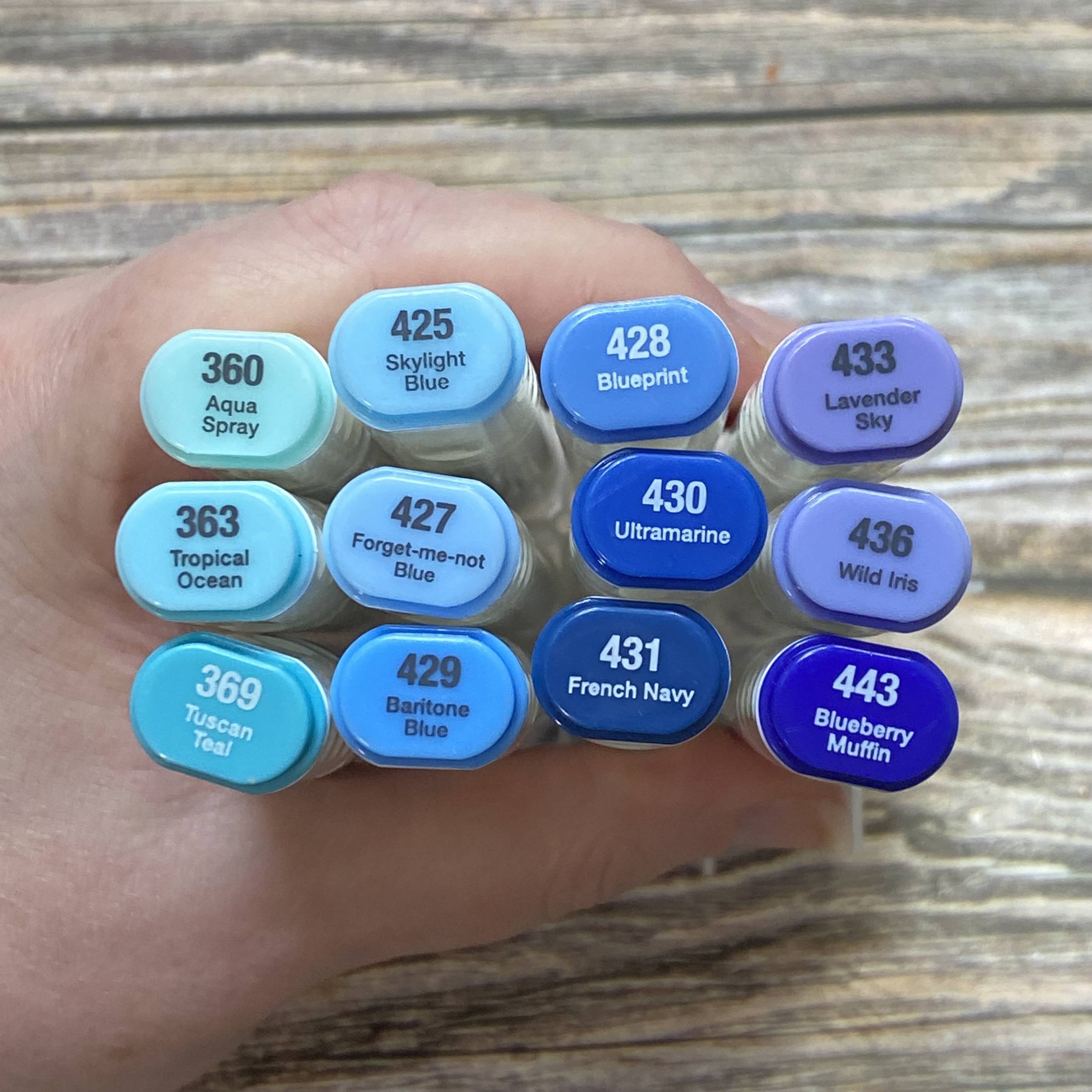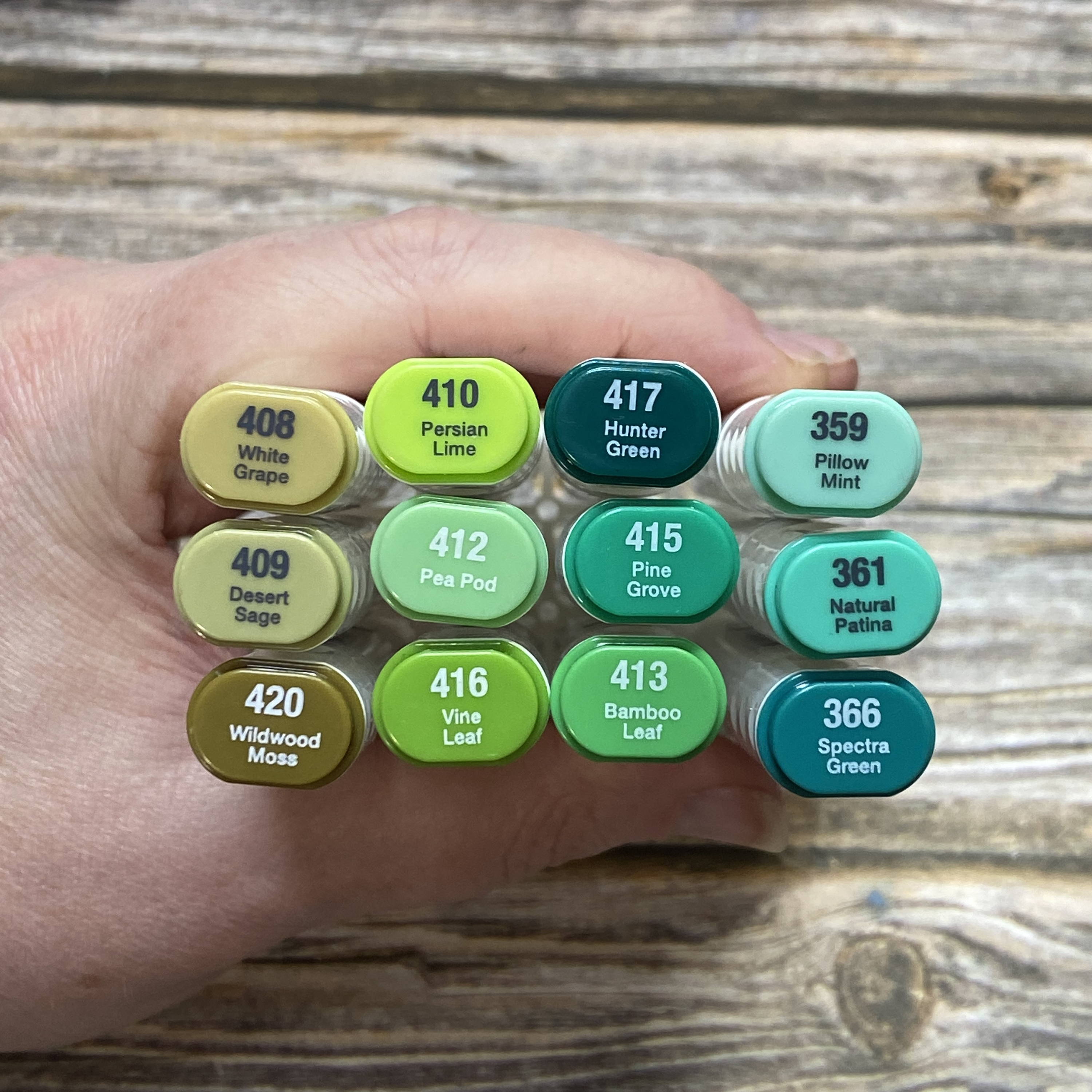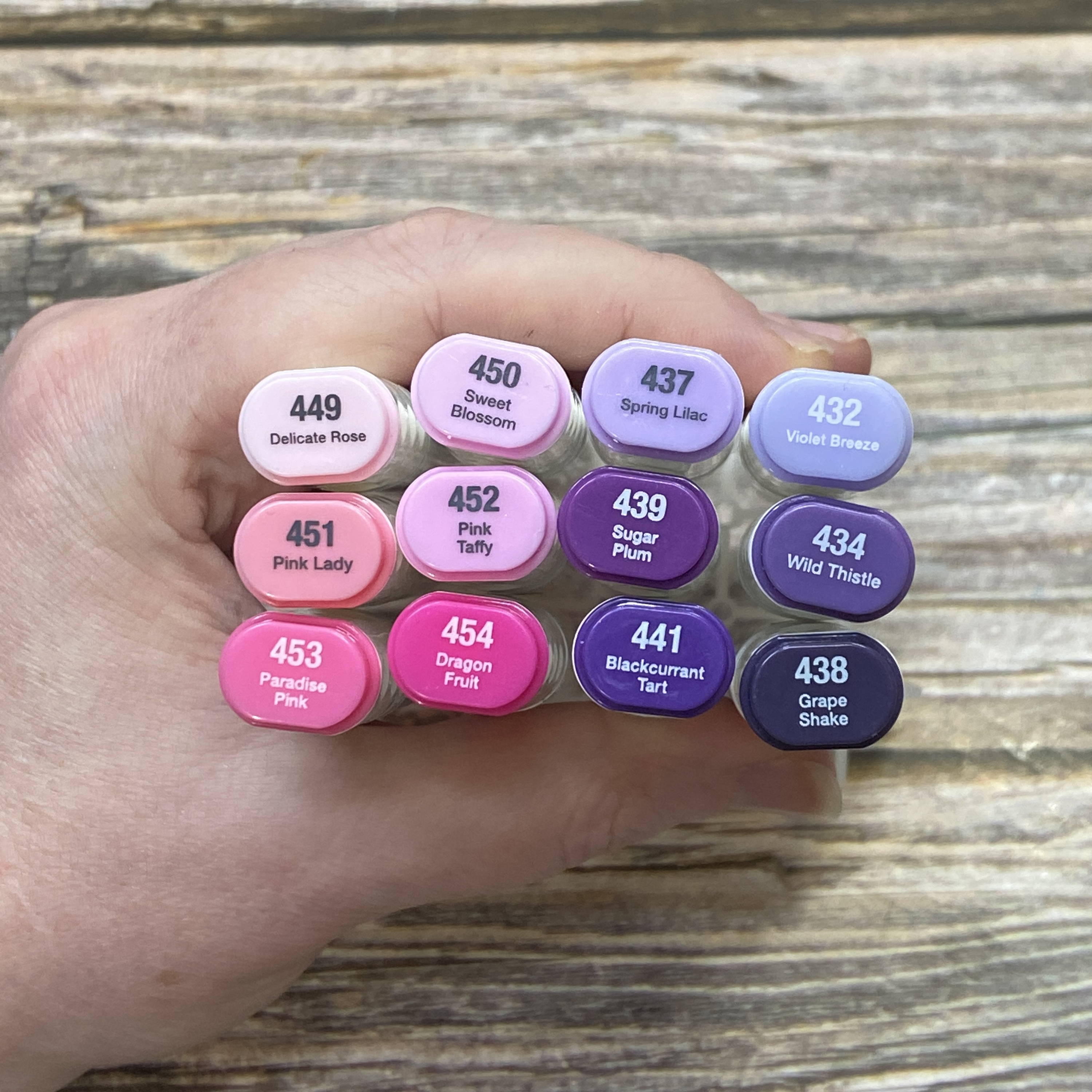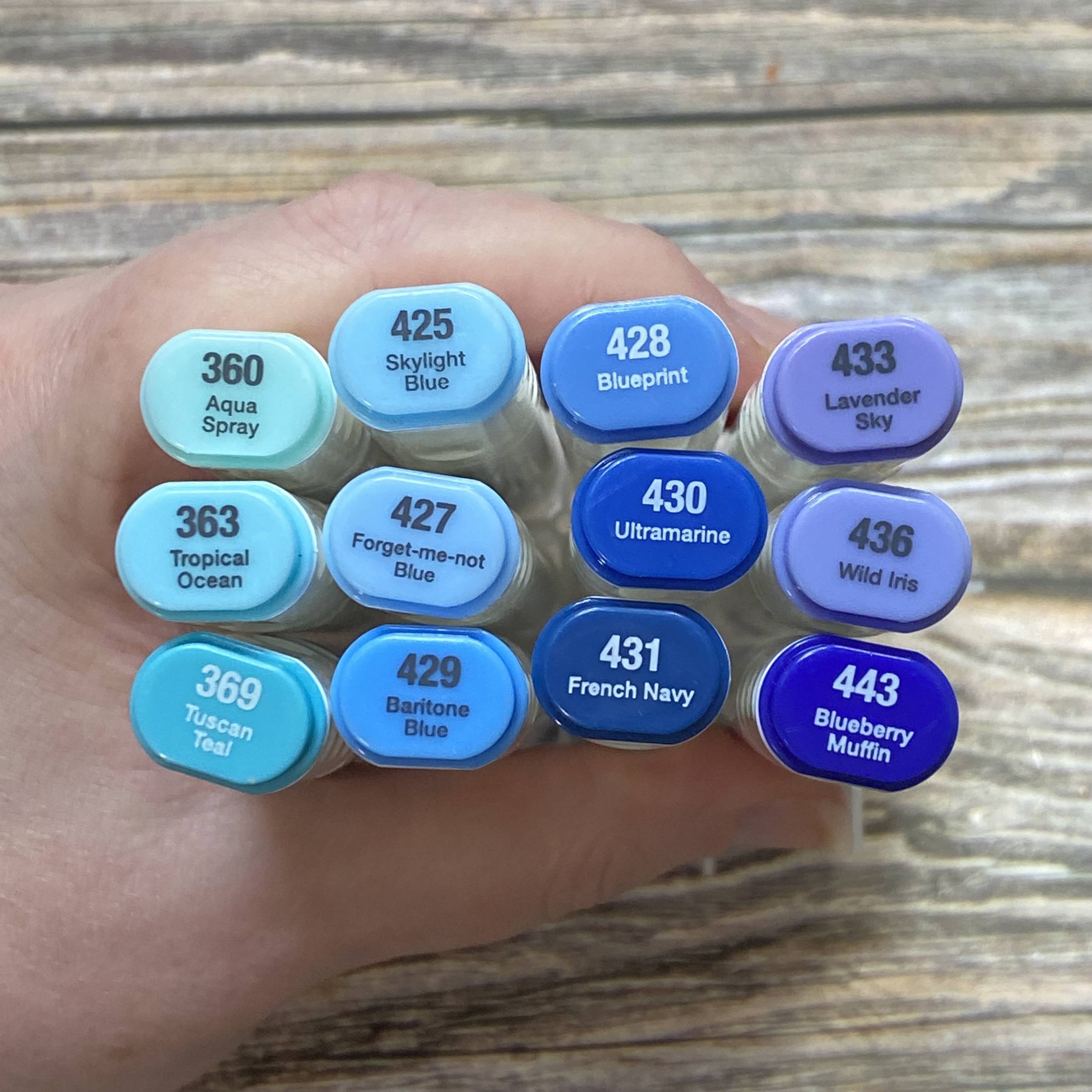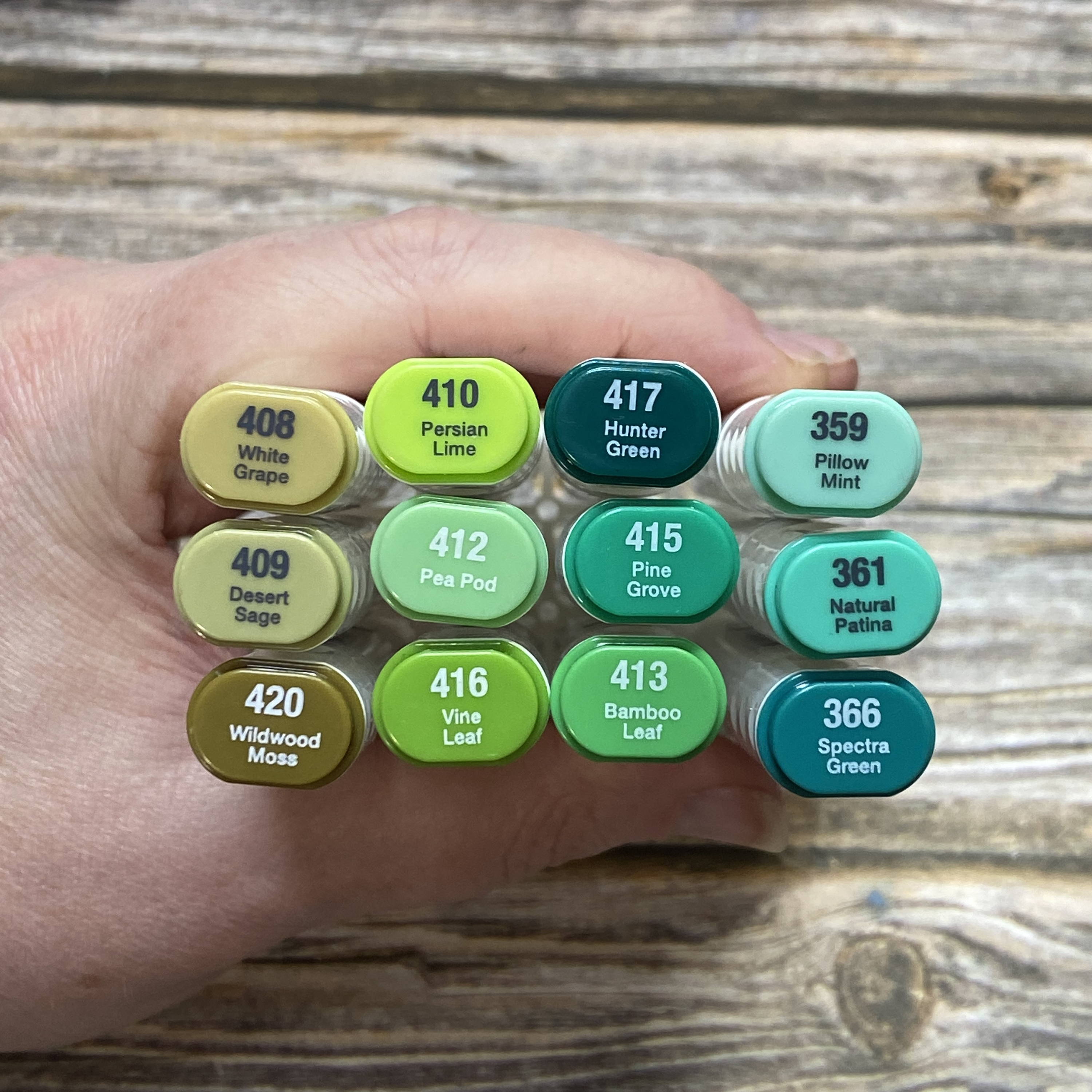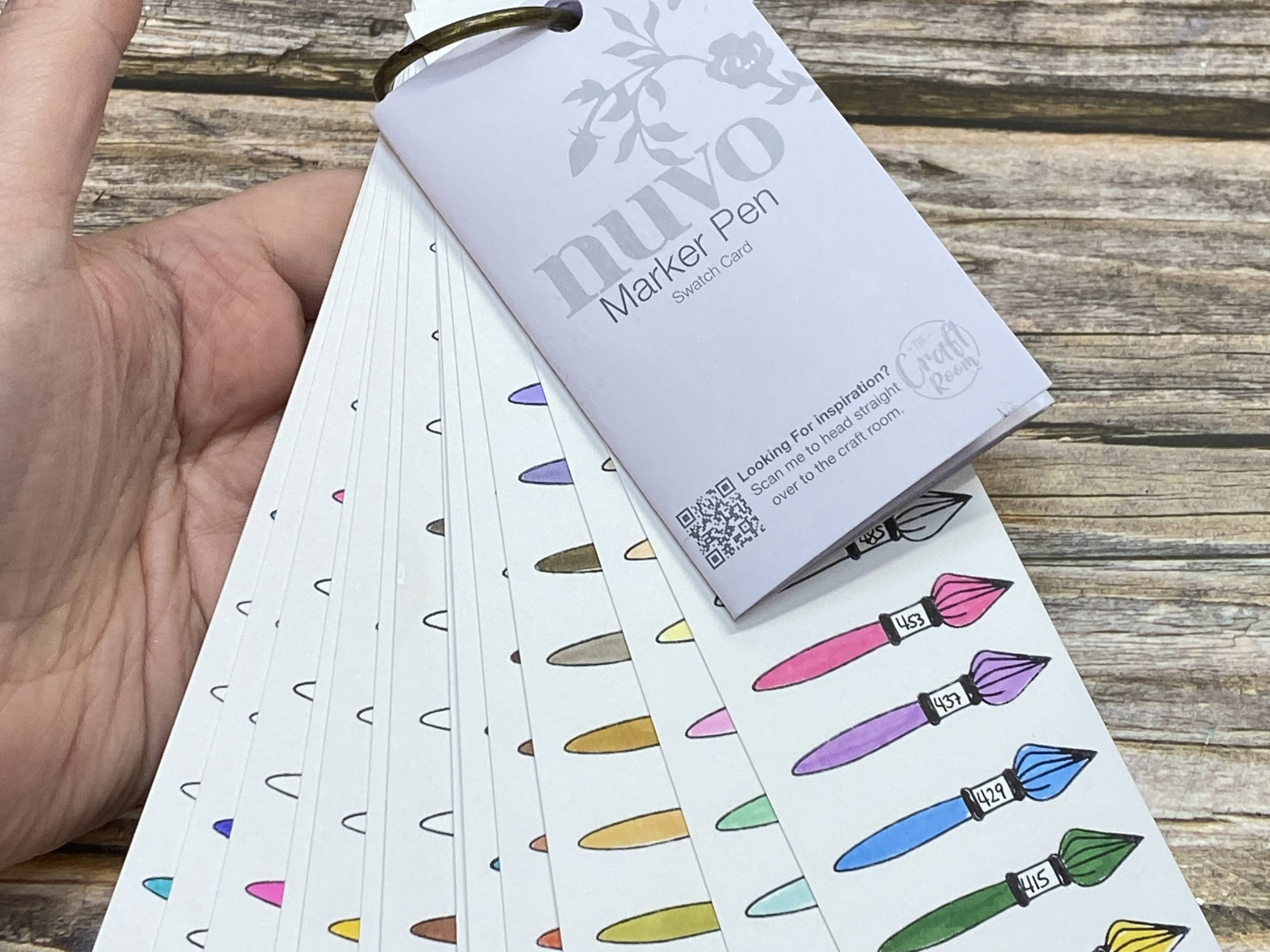 Making your own swatches on the cardstock you normally use. This will ensure colors are consistent when you work with them.
Step 6 - Here is my swatch. I've used a paintbrush stamp to use as a guide and to pop all the blends together.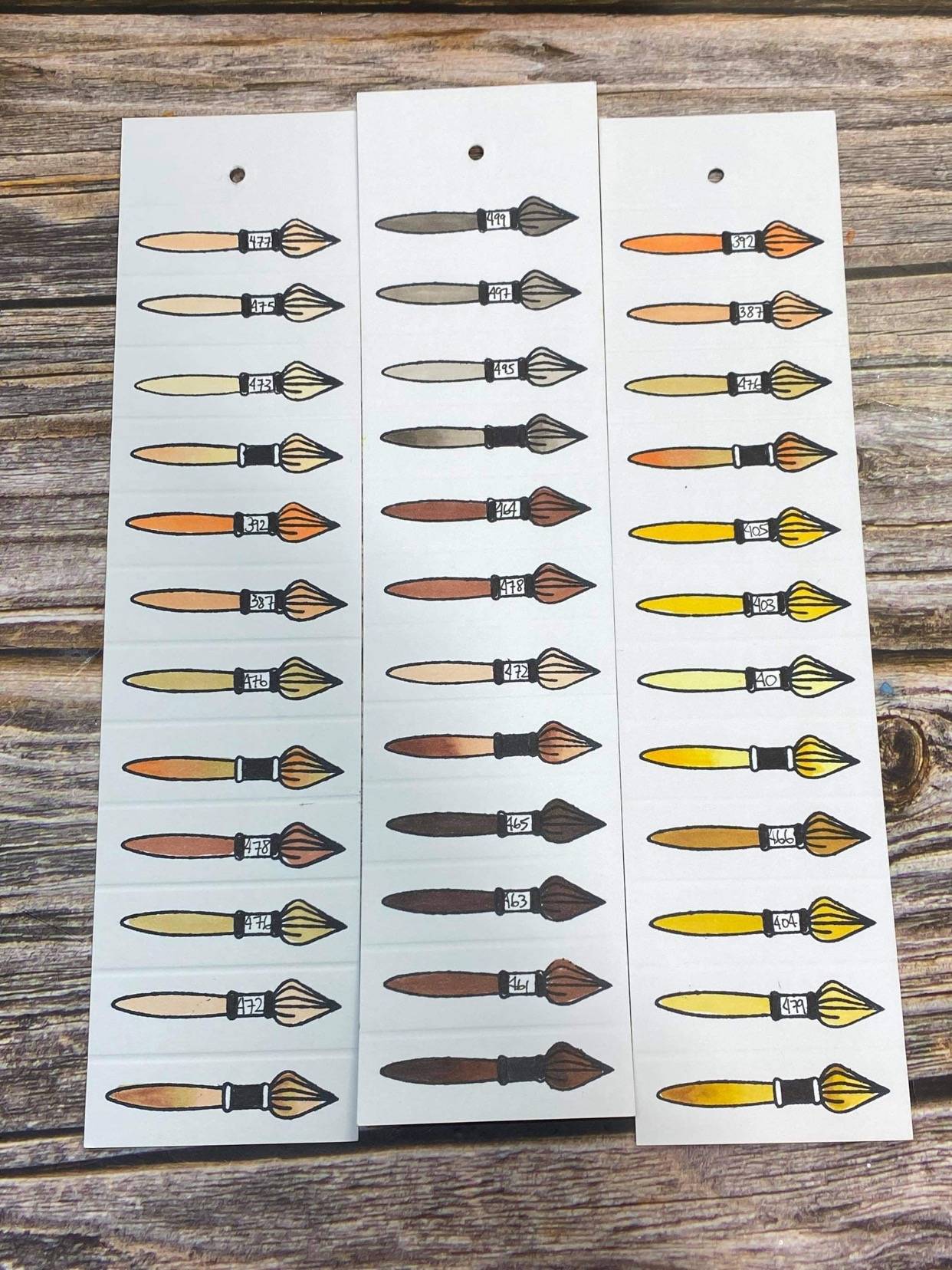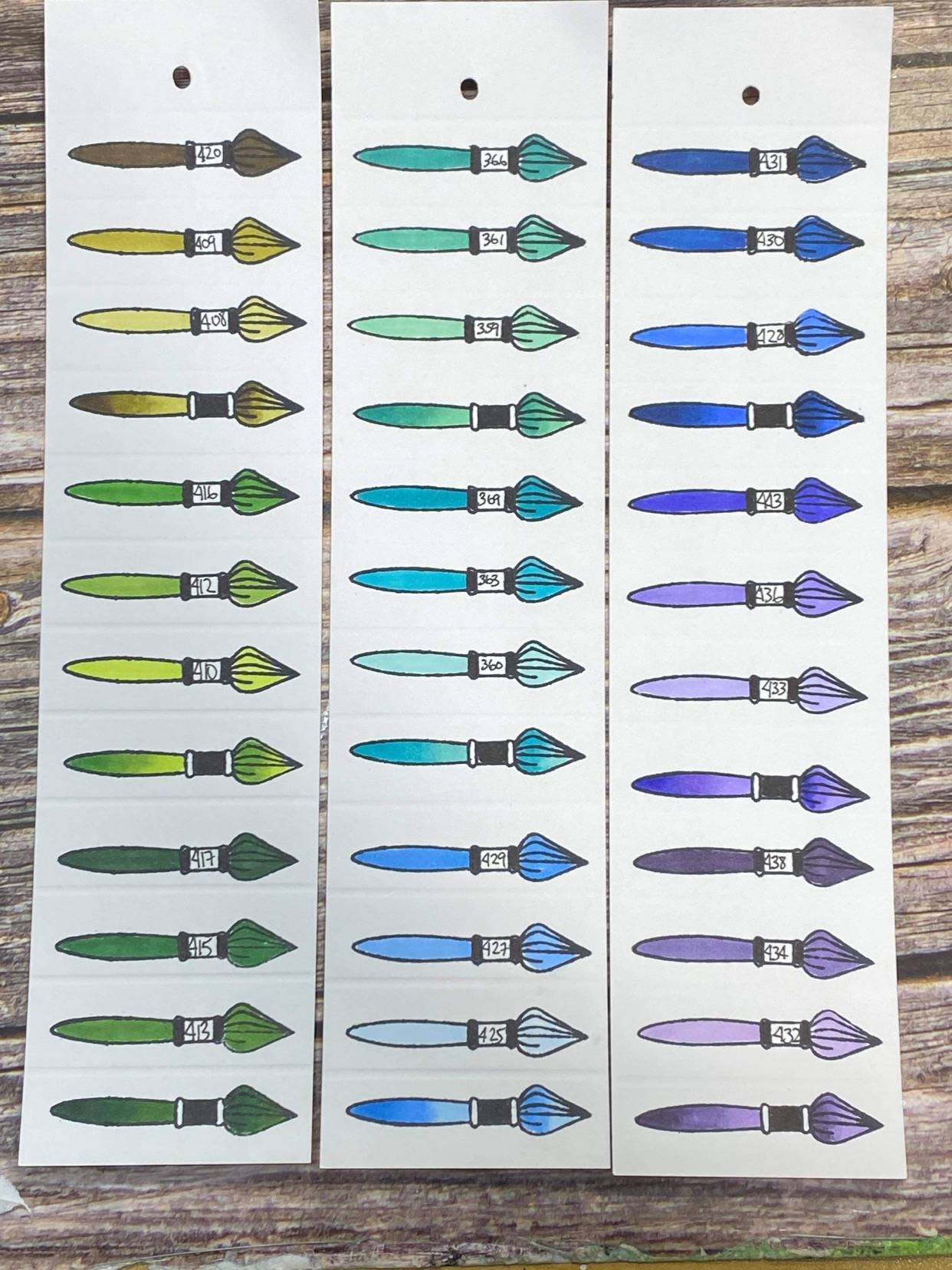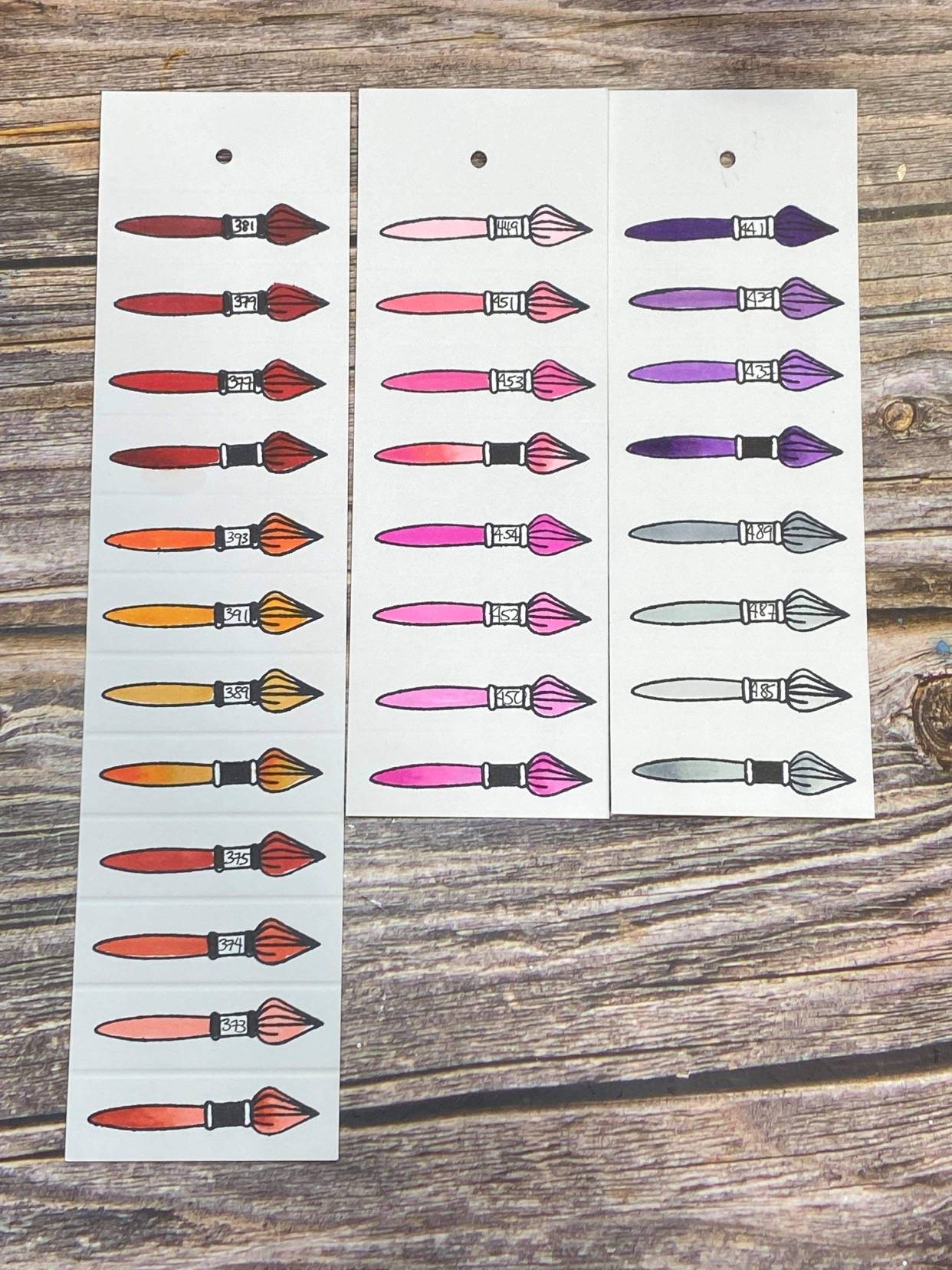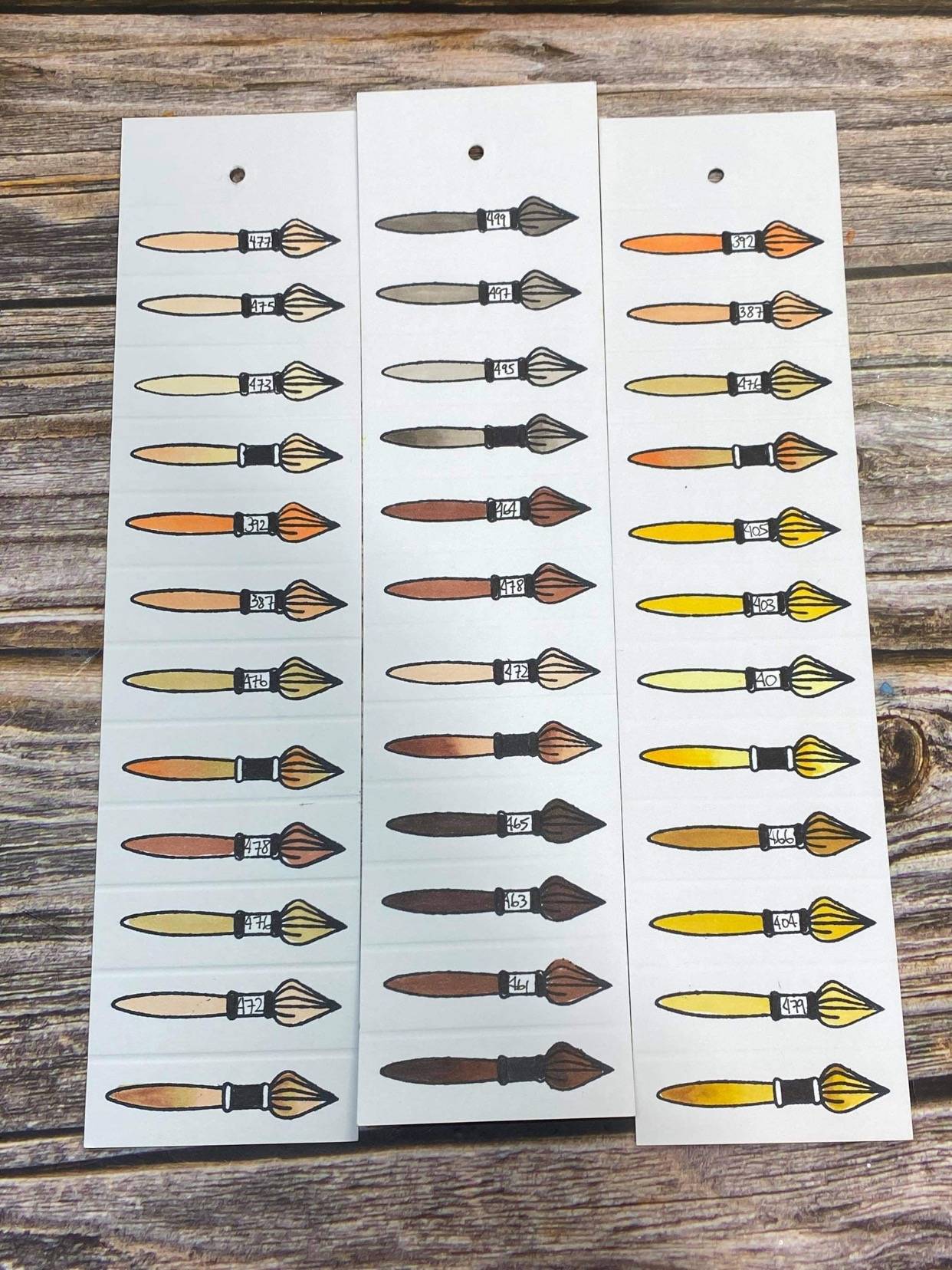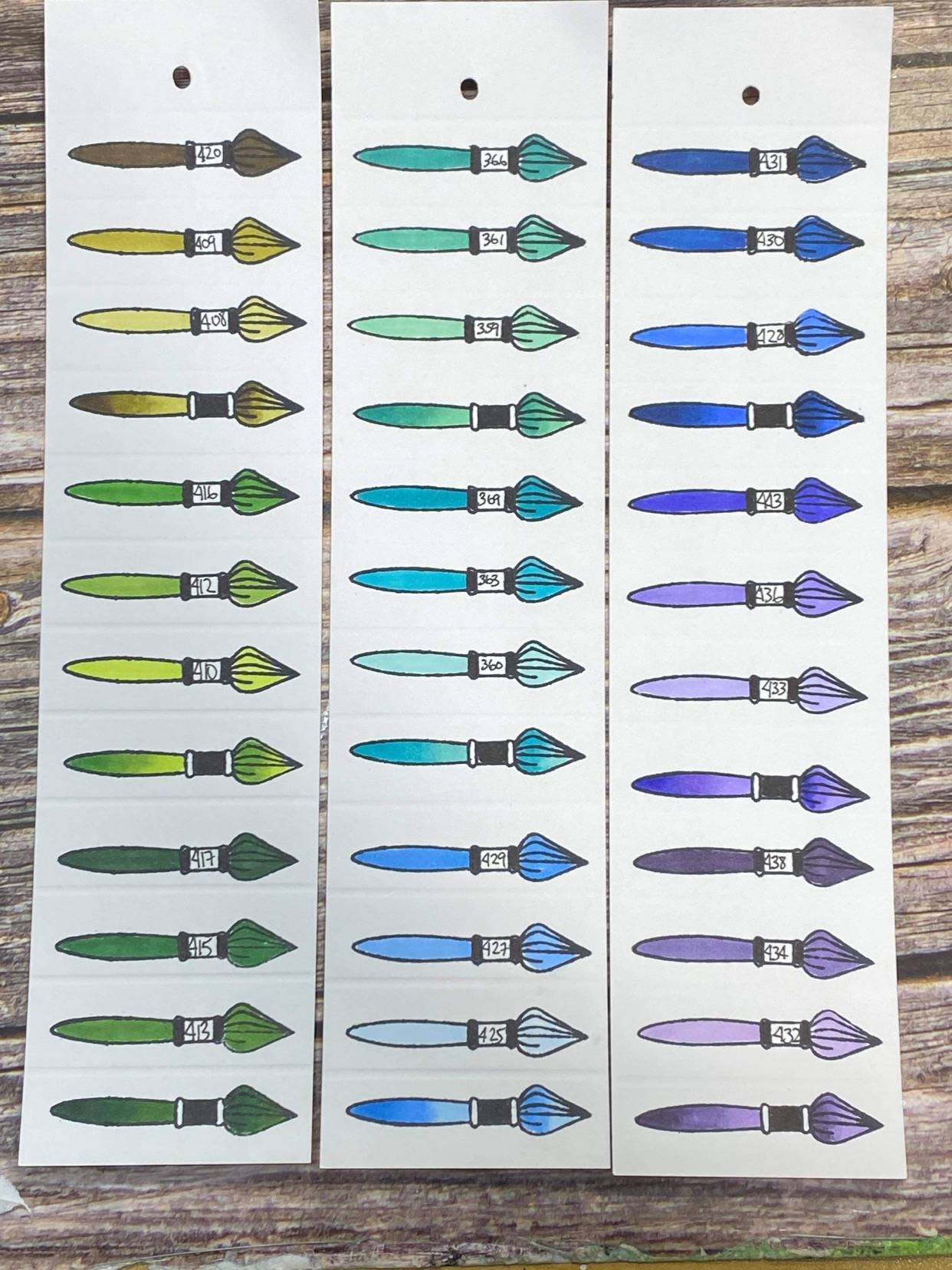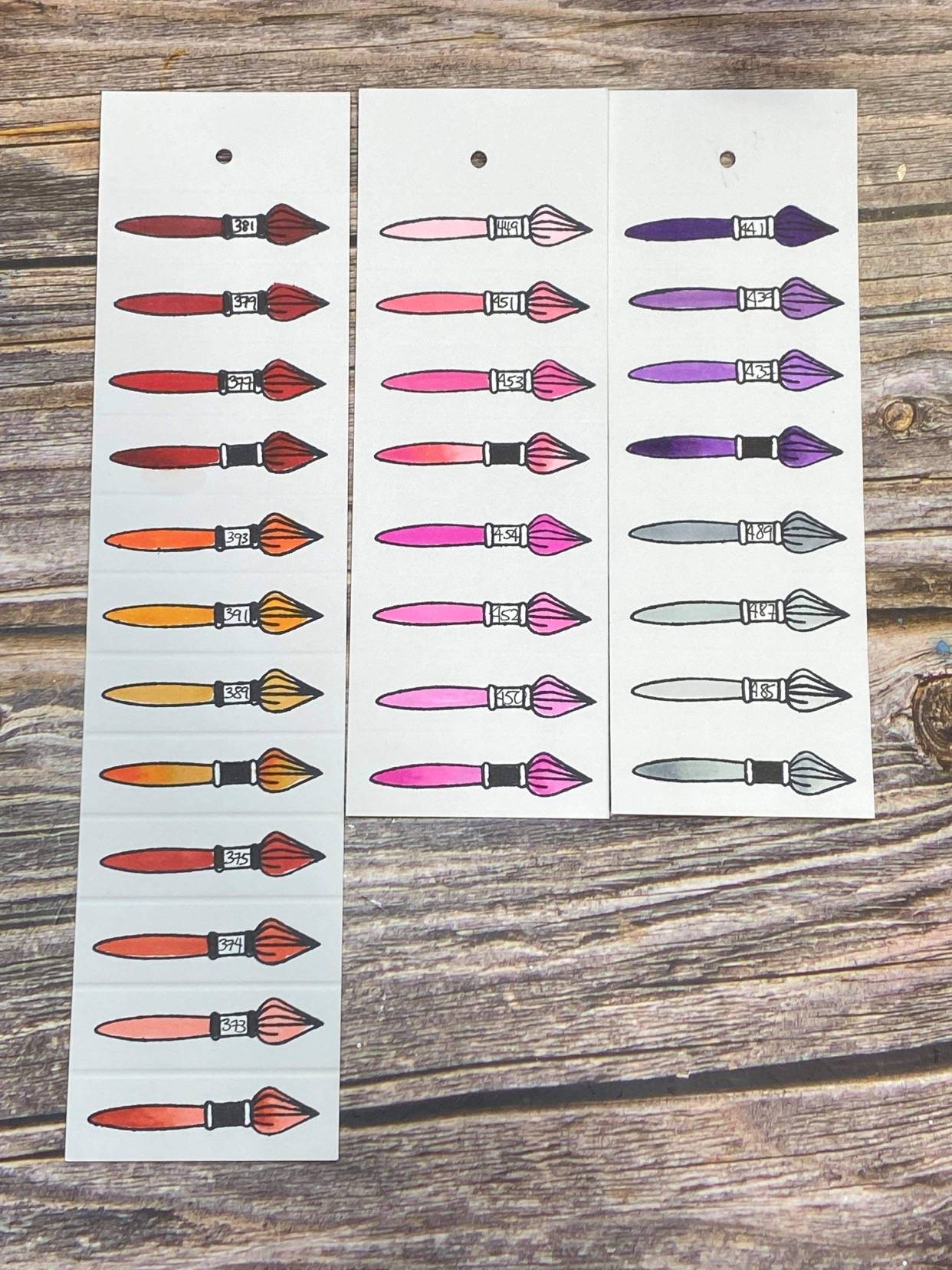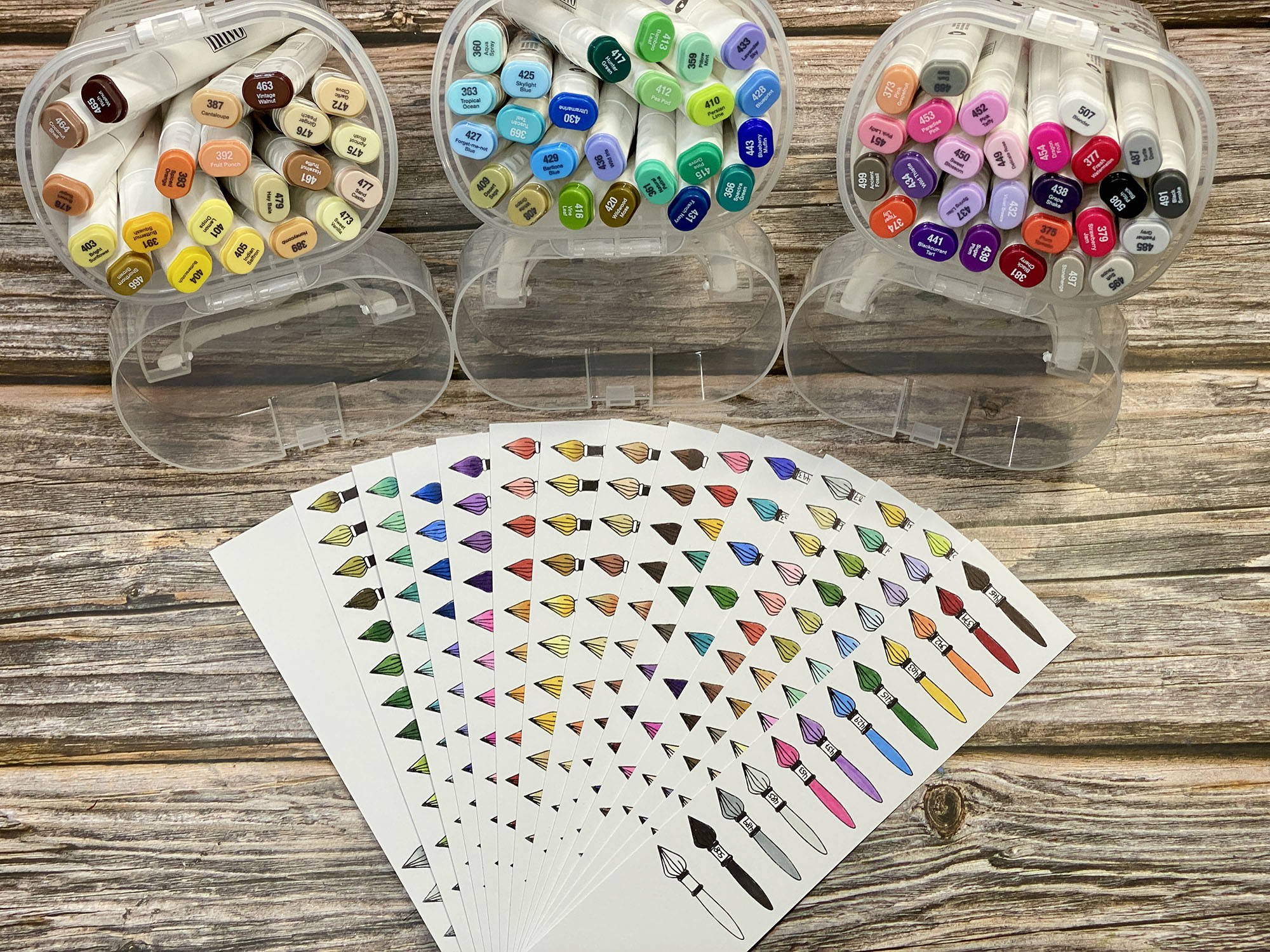 I've also found it easier to bundle my pens in color families in the tubs.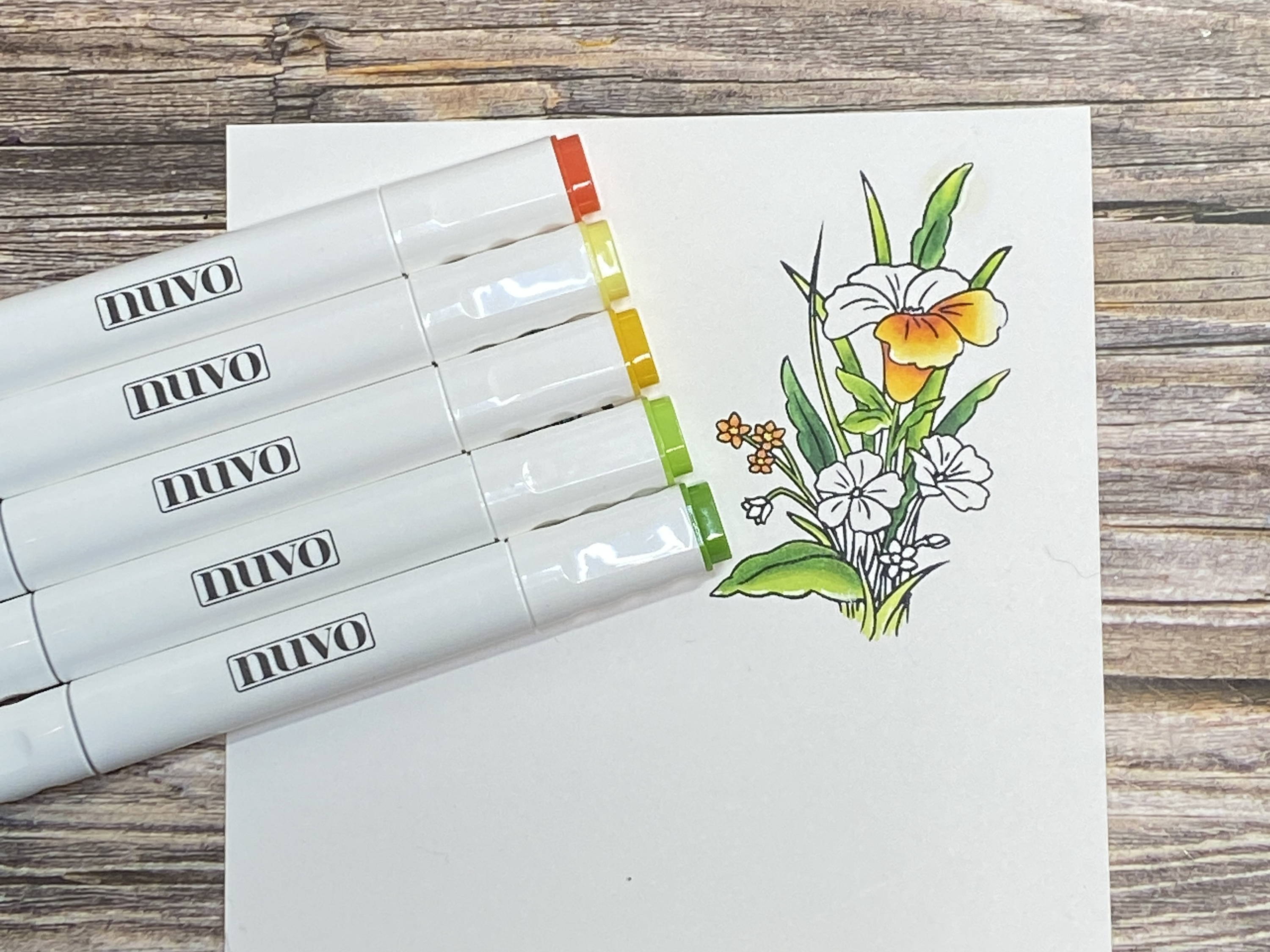 The colors blend beautifully together. I always lay down lightest color first to saturate the paper. So it's light, dark, mid, light for a seamless blend.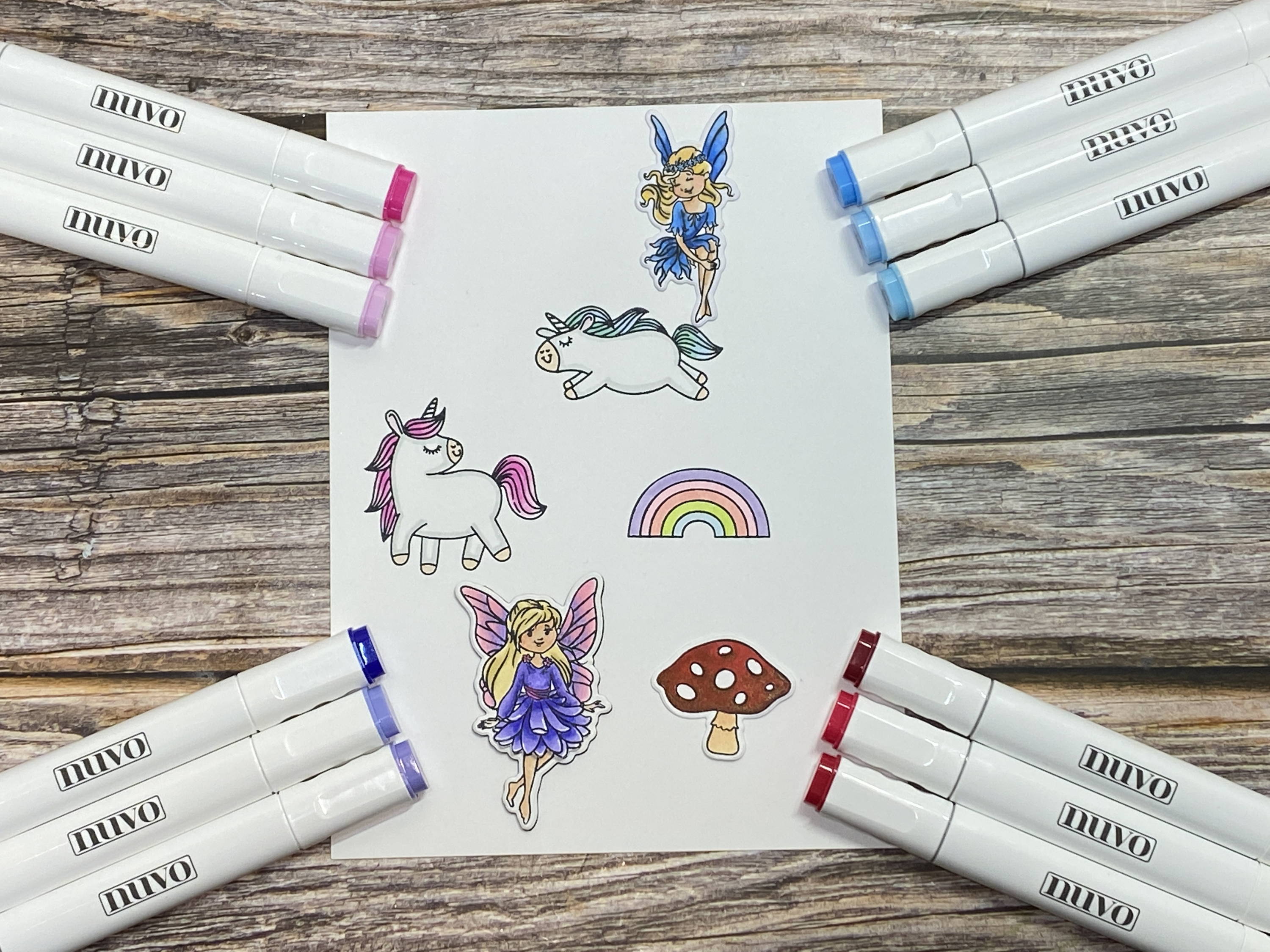 Here are a few more examples, blended and block coloring, which are the perfect beginner techniques to use with alcohol markers.
You can really see the color shading here.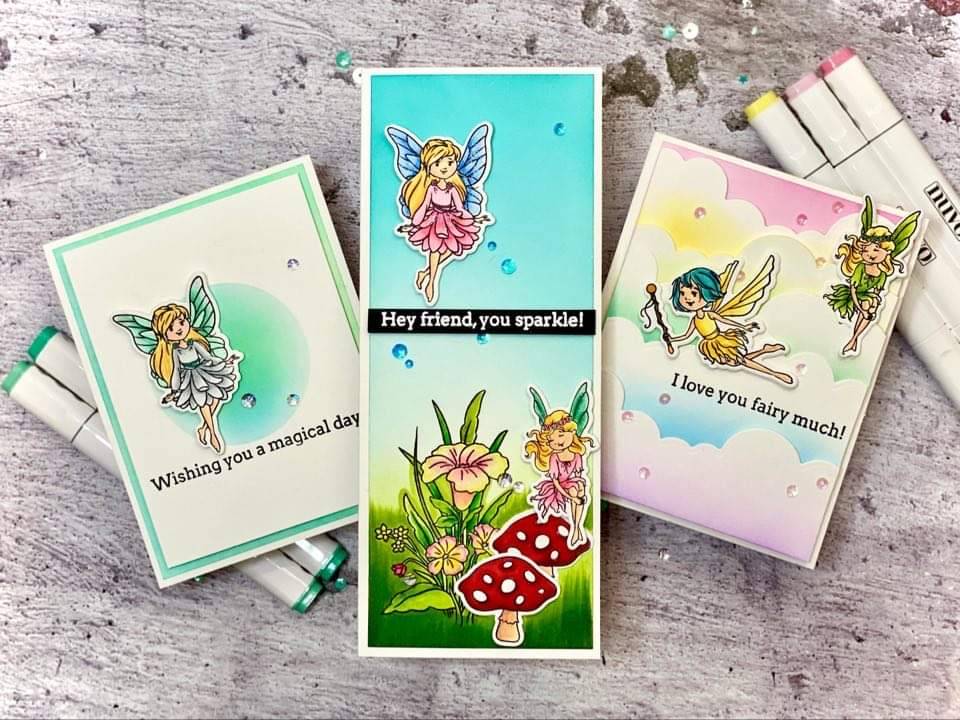 Three examples using the Nuvo Alcohol Markers.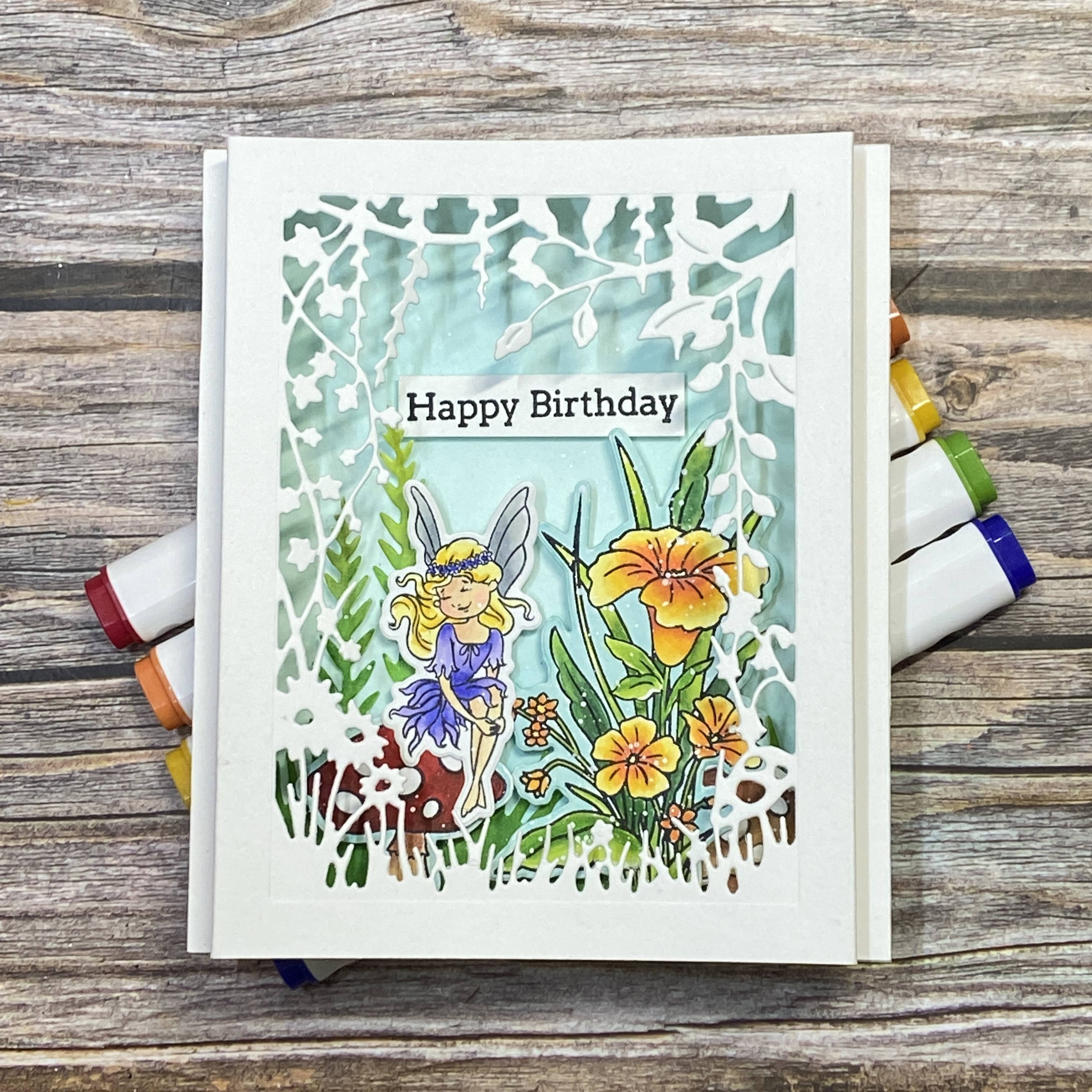 There is also a step-by-step guide for this project on the blog.
Now you're ready to start coloring! We'll revisit these markers to discuss more detailed blends and pen techniques at a later time, but until then get to know your pens, the color families and most importantly, have fun! That's all from me today, have a great day and stay safe.
Love, Jen xx