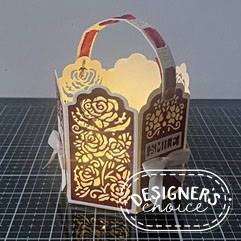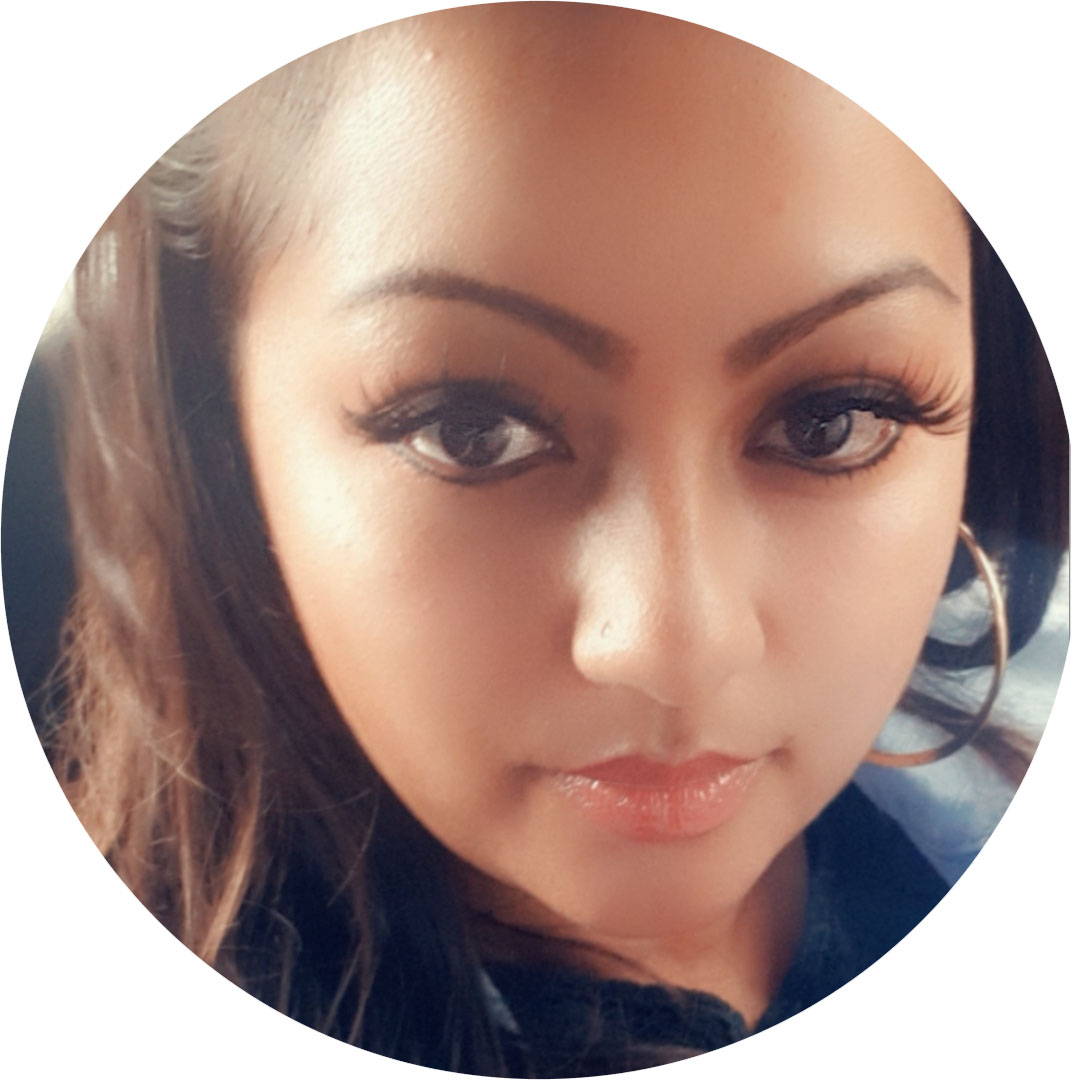 Hi everyone! Its Shilpa here to share with you all, this amazing Designer's Choice die set.
This month's die set is designed to make you create intricate and beautiful looking votive holders easily! The set is packed full of lots of decorative elements. I really love how my votive holders came out, and the process was really enjoyable! Hope you enjoy re-creating the votive holder I have made here for you today.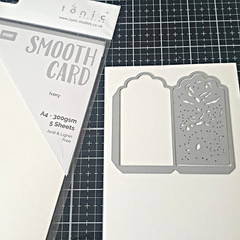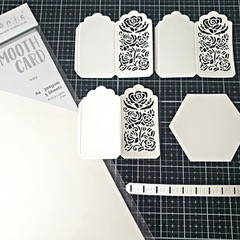 Start off by taking an a4 sheet of Tonic 300gsm Ivory Smooth Card and place the side panel with the rose detailed verso panel on the card. Cut this out three times and fold and burnish the fold lines with a bone folder. Also cut the hexagon shape (for the base) and the long strip die to create a handle, then put aside.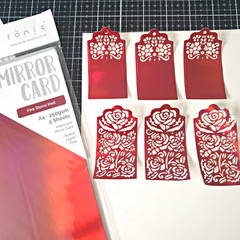 Now you will need to cut six 'plain' side panels. For this you will need Tonic Mirror Card in Fire Stone Red. Now with the verso dies in the rose design and top section floral design cut into each side panel. Do three of each design, like the photo below.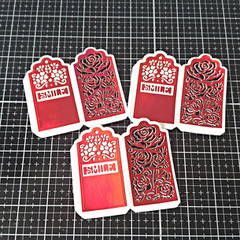 You will need three 'smile' die cuts using the inner and outer dies for this sentiment. These will go on three of the panels. Cut these using 300gsm Ivory Smooth Card. You can now adhere the red panels to the cream base side panels, using Tonic Deluxe Adhesive like in the photo below.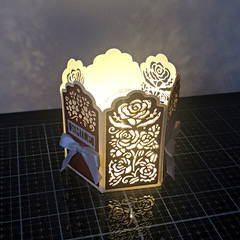 After completing step three, add 3mm red liner tape to all the creased tabs. First stick the vertical long side together, except the last one. Now taking the backing off the red liner tape stick the smaller tabs one by one on the hexagon base. Finally stick the last remaining long tab to complete the constructed box. At this point you can add bows under the sentiments (or any embellishment you wish to add) with hot glue. And add a string of LED craft lights to see how it looks.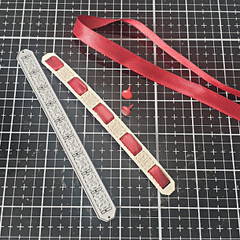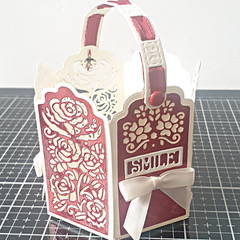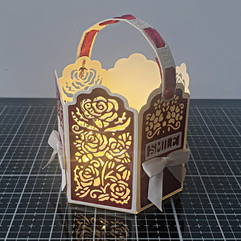 If you would like to add a handle as I have done, use the long cream handle section (from step1) and thread some red ribbon though the design. Glue the ends on back using hot glue. Now add a craft brad on each end and add to your votive holder. You can see how beautiful it looks with the light coming through it!