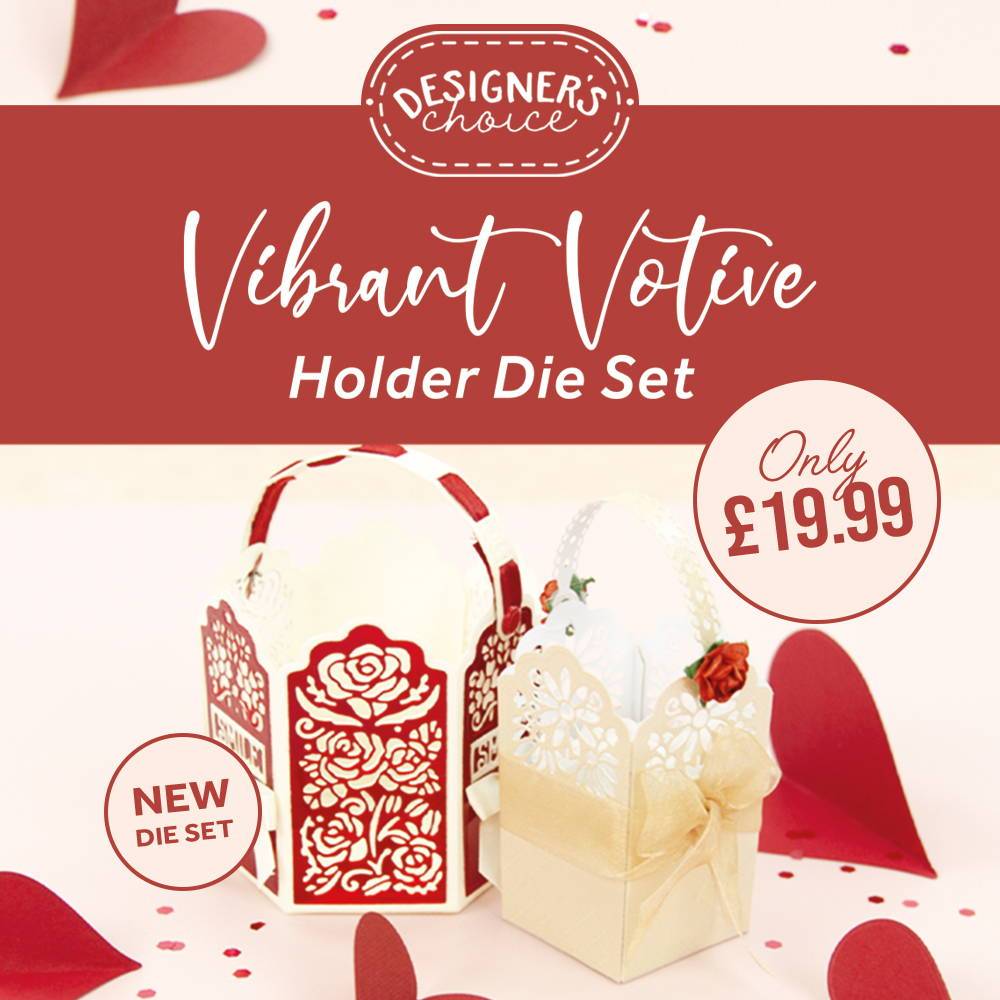 LIMITED STOCK & EXCLUSIVE DESIGN
Designer's Choice 16 - Vibrant Votive Holder Die Set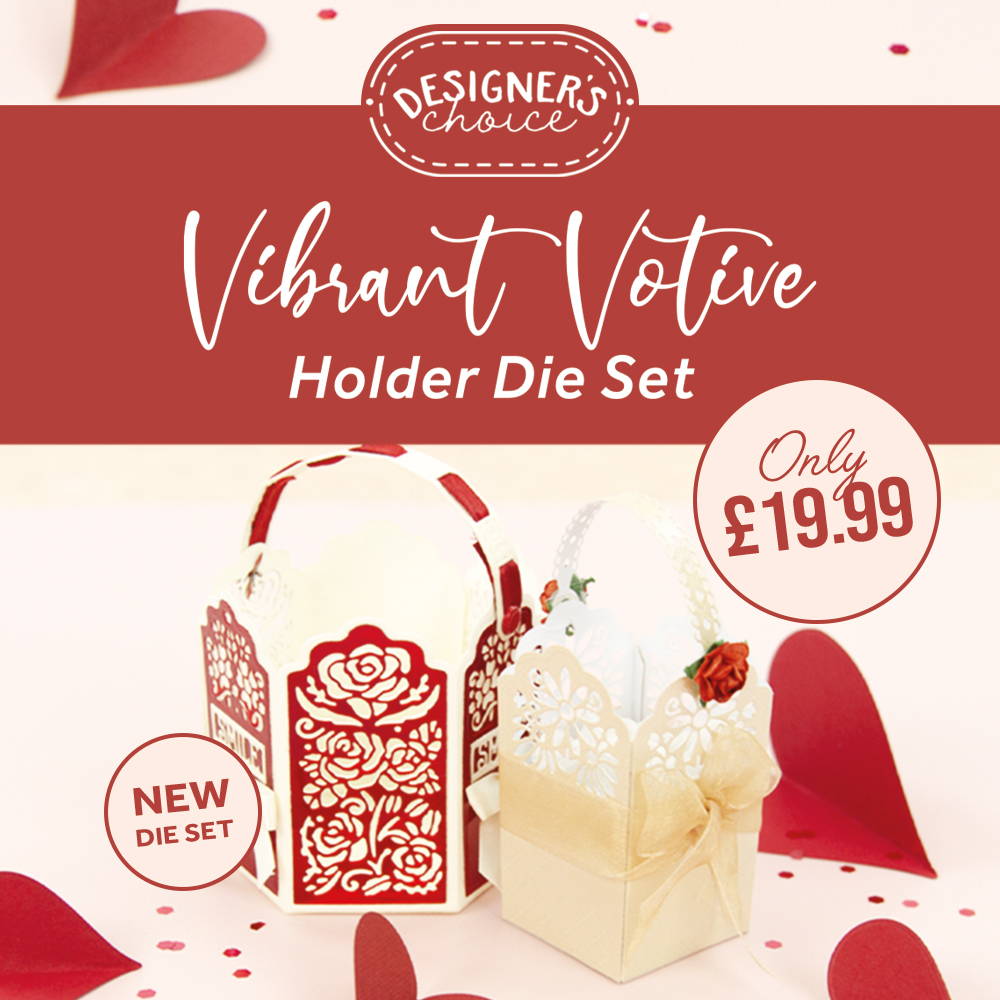 By Tonic Studios - Exclusive
Introducing February's Designers Choice release, Vibrant Votive Holder Die Set.
Create the perfect home-decor faux-votive or trinket holder with this must-have set. This beautiful set comprises of 19 dies designed to create both 4 and 6 sided holders plus includes a host of dies to cut wonderfully decorative panels, sentiments, tags and handles. A fantastically simple yet endlessly versatile die set - use to create home decor or gift holders in a variety of elegant designs!
98mm x 90mm (3.9" x 3.5")
Need somewhere to perfectly organise your Designers Choice Dies?
The Designers' Choice A5 storage folder gives you more room than ever before to store your die sets securely.
Including, six large magnetic sheets and inserts - looking after your exclusive Tonic Studios dies has never been easier. The case comes in a beautiful Duck Egg colour and completes the look with a luxury enamel badge.
Designers Choice lets you meets the team behind your favourite Tonic Studios dies, as each month we bring you an exclusive die set, along with all the detail and inspiration that went into its making from the designer themselves.
Designer's Choice combines over 20 years of industry knowledge to bring crafters a monthly stand alone die set, that embodies the versatility and ingenuity of our larger collection in a single die set.
This monthly limited edition die set will be available exclusively for the Tonic Studios Store and be accompanied by online inspiration and tutorials from a selection of industries most talented crafters.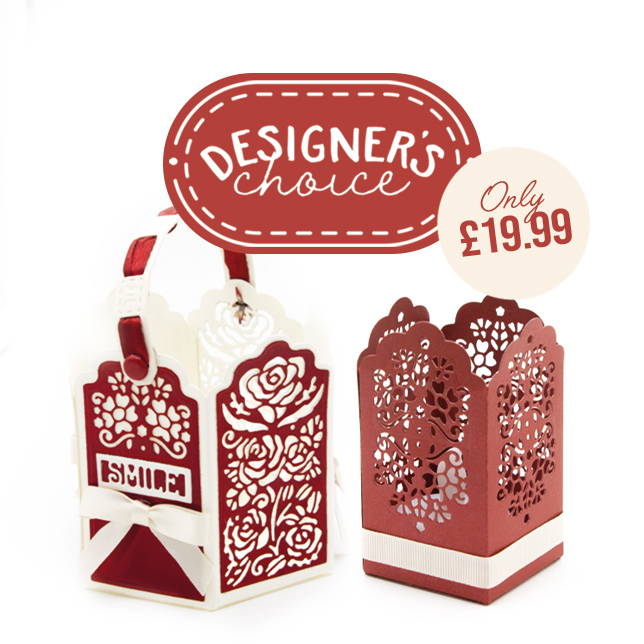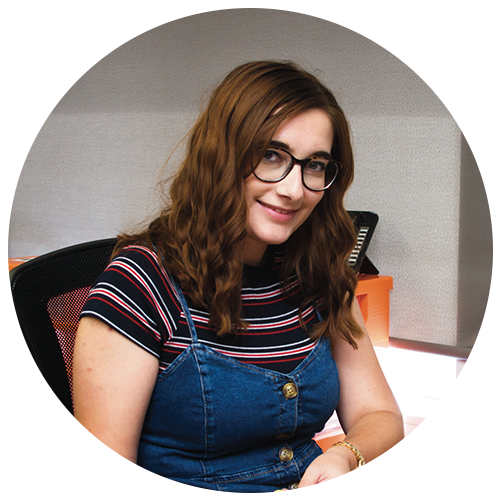 This month's Designers Choice Die Set Vibrant Votive Holder comes from Tonic designer Cerys, who we sat down with to find out a little more about the creation of this set.
''With home décor being all the rage, I was keen to design something that would both appeal to crafters looking for gift holders as well as those looking to personalise their homes. I've always loved the soft light afforded by battery-powered votives and so decided to design a holder with optional verso-styled decorative panels. Just imagining the subtle illumination of a faux-votive spilling out from behind the elegant rose-work design gives me that warm, sleepy feeling. I envision my own bedside table aglow with night lights very soon!''
Designer's Choice 16 - Vibrant Votive Holder Die Set - 3643E
Watch Unboxing Here With Alison Whelan
Design Team Video Tutorials
Designer's Choice Vibrant Votive Holder Dies, Three Ways!
Tonic Studios Designer's Choice - Vibrant Votive Holder
Tonic Studios Designer's Choice: "Vibrant Votive Holder" Review Tutorial! Votive & Basket!

Designer's Choice Vibrant Votive Holder 3 Ways