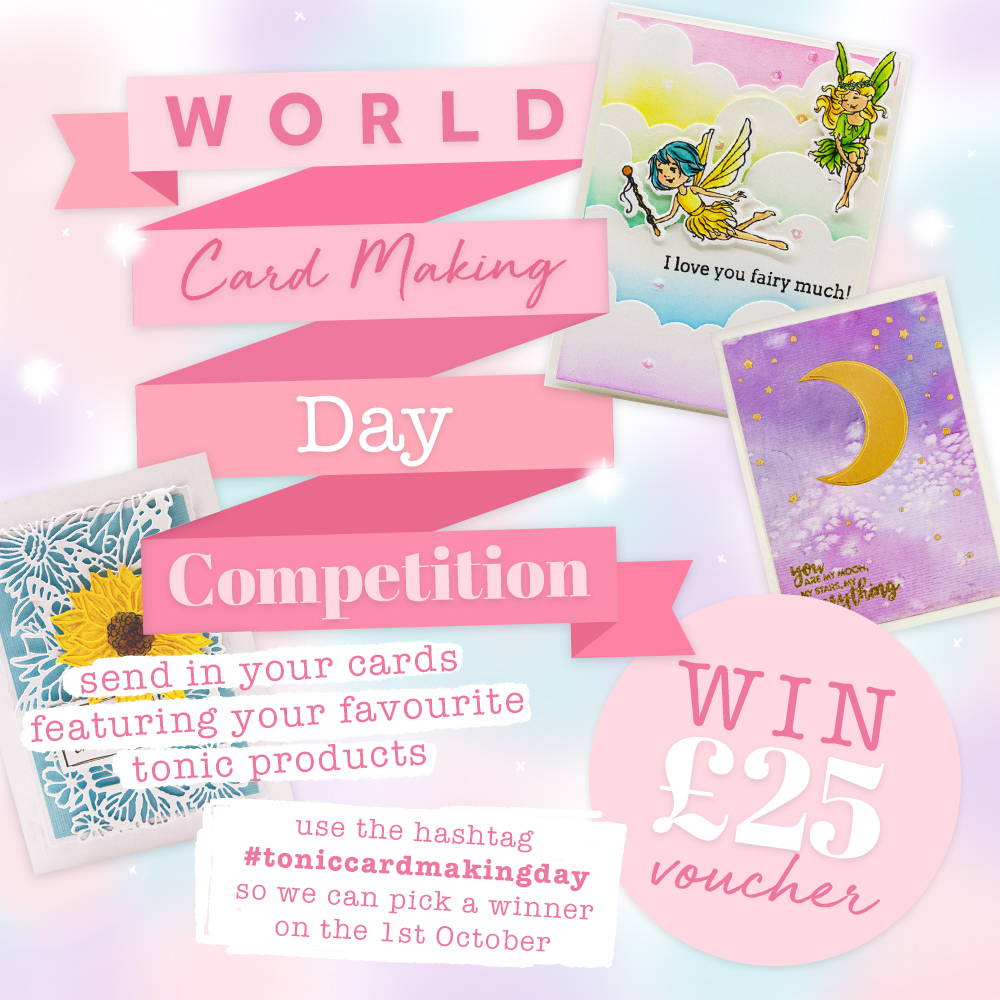 To celebrate World Card Making Day next week, we're giving away £25 to spend on the Tonic Studios website and get your card as the feature of our World Card Making Day Instagram post.
All you have to do to enter is send the best card you've made to Ella & Sophie Tonic Studios UK, PO Box 302, Bridgend, CF31 9HZ.
Ends Thursday 30th September- 11:59pm GMT
Winner will be announced in the LIVE on Friday 1st October.
Don't worry if you aren't able to get your card into us on time, you can tag us in your makes on Instagram @tonicstudios or Facebook and using the hashtag #TonicCardMakingDay.
When you send your cards, don't forget to include a little note with your name and what Tonic products you've used in your make.
Good luck!
We will never ask for your bank details to enter a competition. Please report the page immediately if you are asked to enter your bank details. You can also email us to let us know about any fake accounts attempting to steal users details.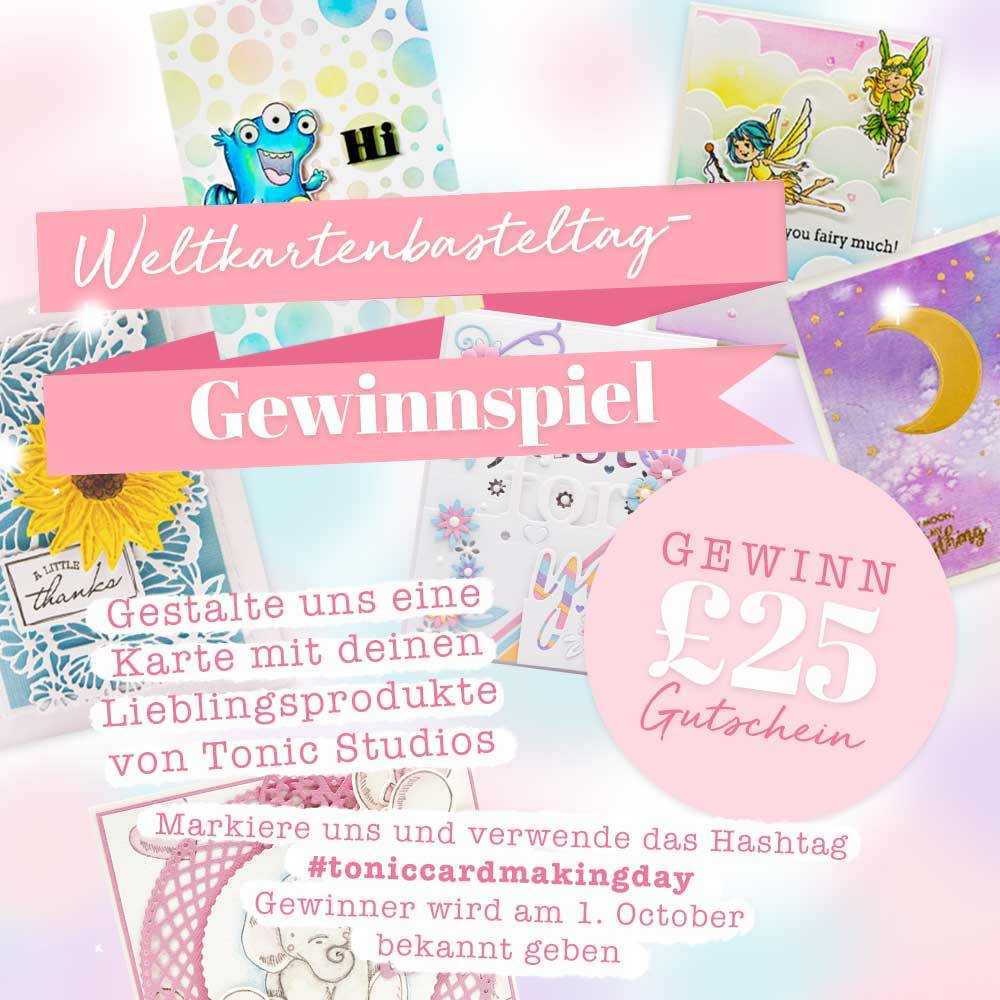 Weltkartenbasteltag finden am 2. Oktober statt, und um zu feiern, veranstalten wir ein Gewinnspiel!
Teilnehmen ist ganz einfach:
- Gestalte eine Karte mit deinen Liebelingsprodukte von Tonic Studios
- Lade ein Foto davon auf Instagram oder Facebook hoch
- Markiere uns @tonicstudiosde und verwende das Hashtag #toniccardmakingday
Und gewinn mit ein Bisschen Glück einen £25 Geschenkgutschein von Tonic Studios! Das Gewinnspiel startet ab sofort und der Gewinner wird am 1. Oktober bekannt geben. Wir wünschen euch viel Glück!🍀
Wichtige Zusatzinformationen
Wir werden Sie nie nach Ihrer Bankverbindung fragen. Bitte melden und blockieren Sie das Account, wenn Sie nach Ihrer Bankverbindung gefragt wird. Bitte schreiben Sie uns auch eine E-Mail, wenn Sie Fragen über ein potential Fake Account haben.