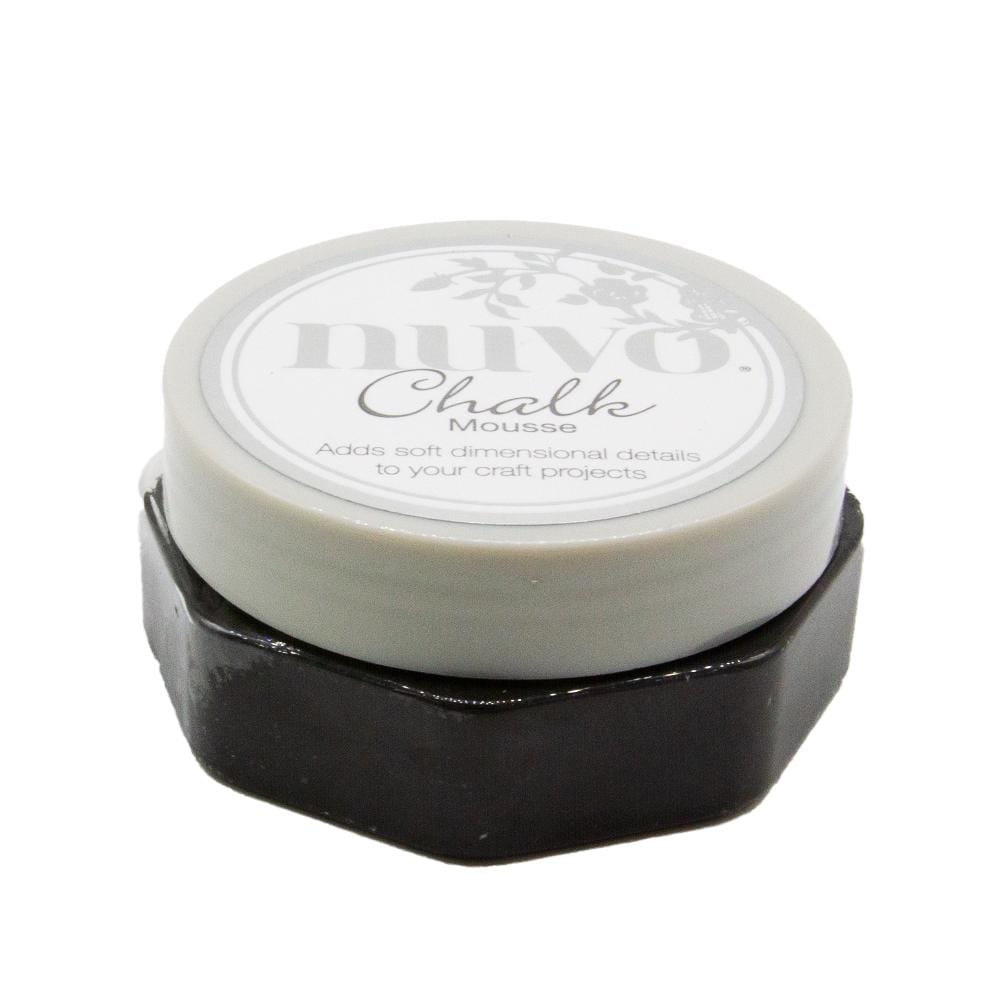 Delivery Info:
UK Delivery: Order over £20 for free Delivery.
Worldwide: Starting from £2 for orders over £20. See Shipping page for more info.
Nuvo - Chalk Mousse - Thunderstorm - 1431N
Tax included.
Description
Nuvo Thunderstorm Chalk Mousse
The Thunderstorm Chalk Mousse works well with or without stencils to add a matt textured definition to all your mixed media cards & projects. Nuvo Chalk Mousse is available in a fresh colour palette. Distilled water can be added to this water-based product to soften the consistency.
Key Features:

✓ 62.5g (2.2 fl oz) jar

✓ Easy to apply mousse

✓ Use with and without stencils

✓ Apply distilled water to soften the consistency of the mousse

✓ Available in a variety of fresh palette colours

✓ Sturdy see-through plastic jar with screw lid to keep the paste in good condition when not in use

✓ Jar has a large opening - easy to return excess paste to the jar