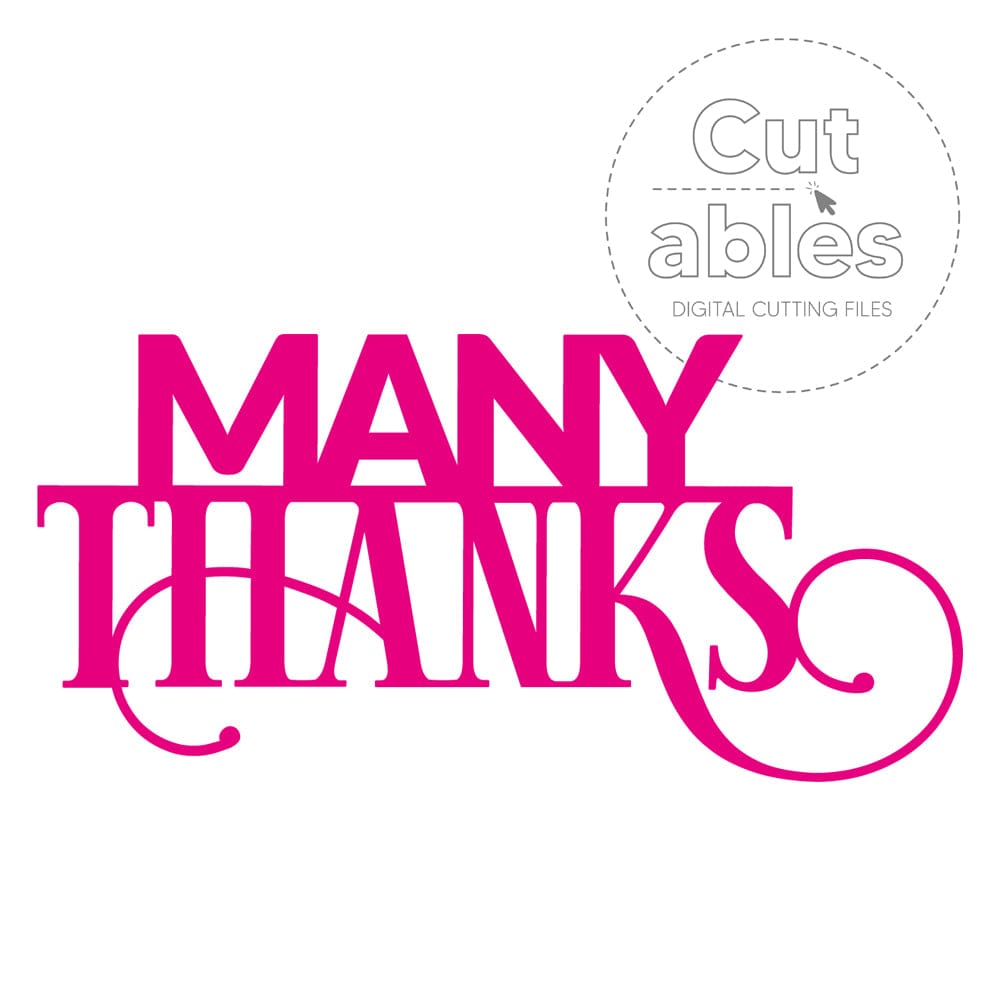 Delivery Info:
UK Delivery: Order over £20 for free Delivery.
Worldwide: Starting from £2 for orders over £20. See Shipping page for more info.
Many Thanks - Sentiment Digital File - 4190SVG
Tax included.
Description
Cut that perfect sentiment! Each Sentiment SVG in the range features a backing plate for effortless mounting. Compatible with all SVG cutting systems.
Cut a gorgeous Many Thanks sentiment with this brand new SVG download. Perfect for use on cards or hand-crafted gifts!

Key Features:
✓ Includes 2 SVG cuts on 1 file
✓ Comes with a recommended minimum cutting size guide
✓ Designed for use on 240gsm card
*Please note: This is not a physical product. Please refer to our 'How to purchase and download your SVG?' blog for more information on how to use these digital products.