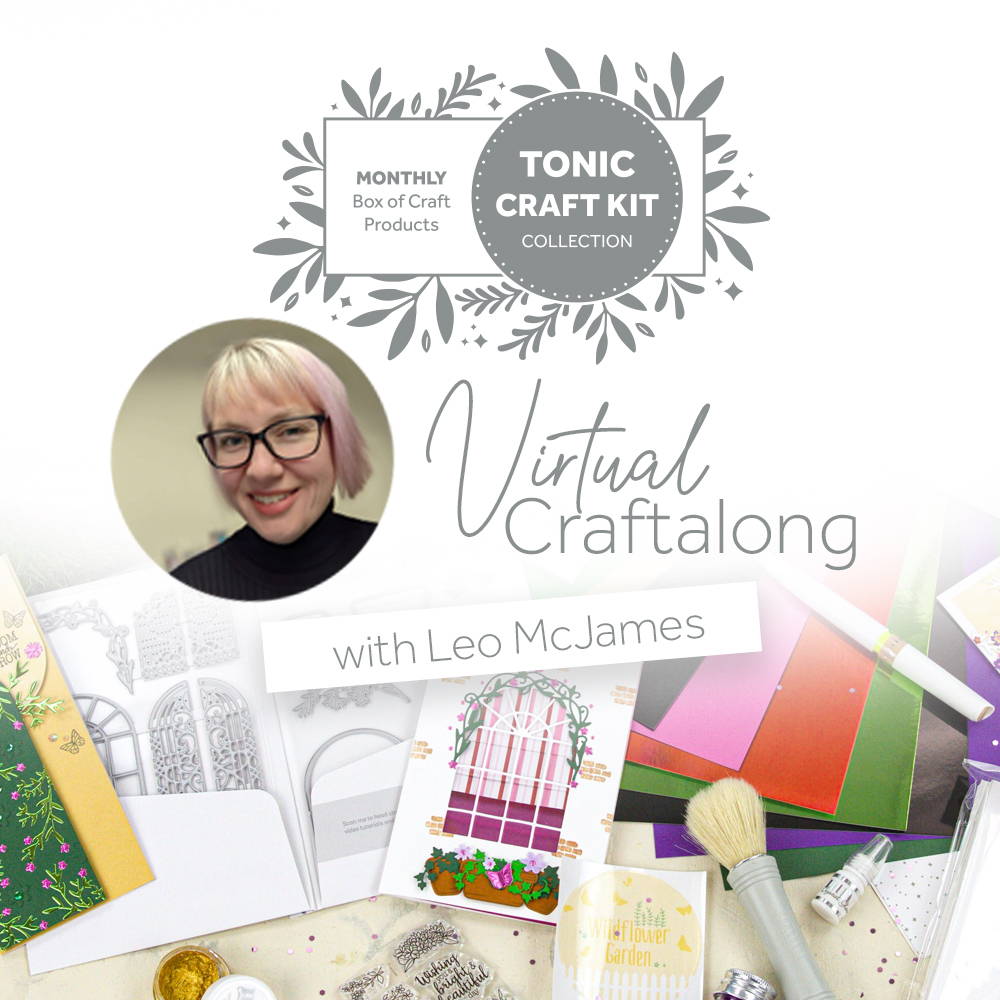 When I first saw this kit I just knew I was going to love it! The box is packed full of beautiful bright colours, and coupled with the floral and foliage imagery in the stamp and die set, it brings to mind spring flowers popping up in the garden, and enjoying warmer weather surrounded by blooms. I love that you can design both windows and gates with the die set, and there are so many mini elements to add to your scenes too, I'm sure you're going to love playing with this set as much as I have!
I designed this card using the window die, and was inspired by watching my cherry trees bloom in the garden through the living room window. I created a double fold back card base using the included A6 card blanks and envelopes in the kit, and I'll walk you through exactly how to do this during the craftalong! Decorated using lots of the paper and elements in the kit, this card would suit a whole host of occasions and would be sure to brighten the day of anyone who received it.
To craft along with me, I've added an image below of the pieces you'll need to have ready cut, we'll be doing two more quick cuts on the night too just to keep you on your toes! But if your kit hasn't arrived yet, don't panic, join me live to see how the card goes together, and you can then go back and watch the replay once your kit is with you.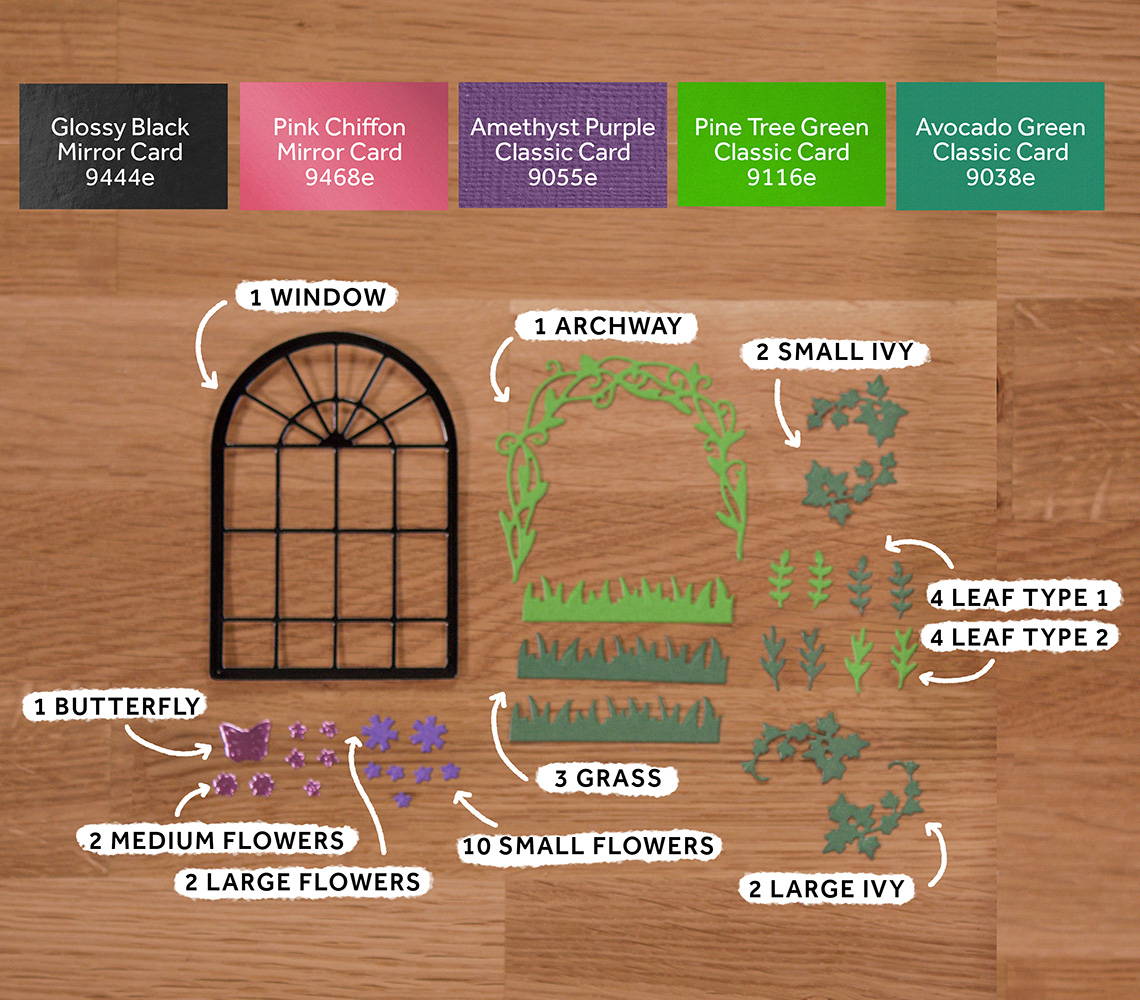 If you're not a kit subscriber yet, or just want to get this kit as a one-off, you can get it by clicking HERE, order by the 15th of April at 4pm to receive this particular kit.
Looking forward to crafting with you on Wednesday!