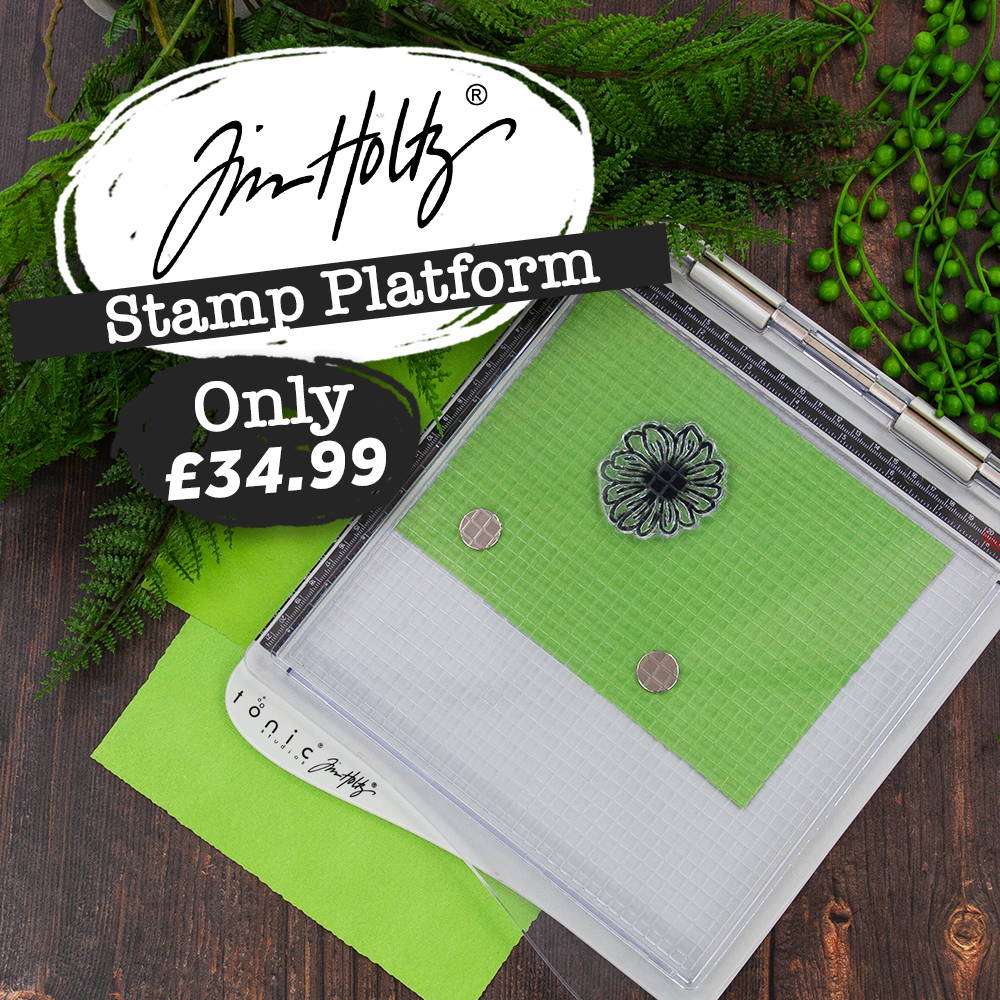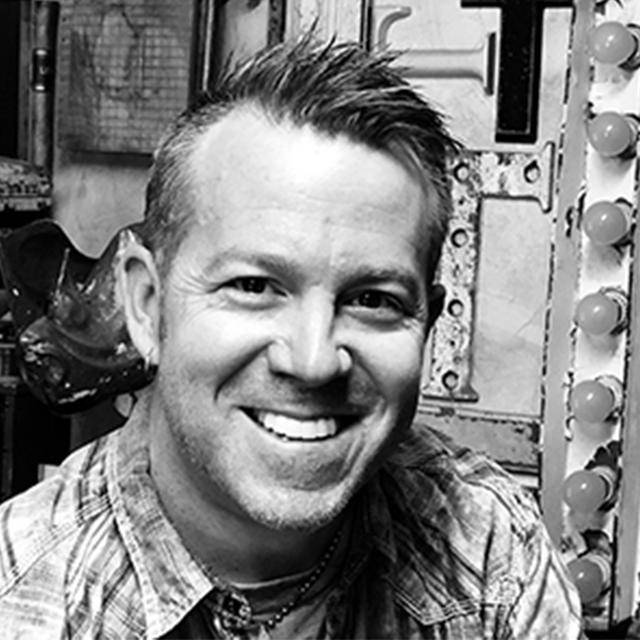 "I have been a maker most of my life. I enjoy the process of crafting things by hand and the development of innovative products to create with. My love for eclectic vintage has inspired a career designing for various companies in the industry including ranger: Distress & Alcohol Ink, Advantus: Idea-ology & Assemblage, Stampers Anonymous, Sizzix, Tonic Studios and Free Spirit: Eclectic Elements. This is your creative journey so get out there and explore the artful adventure. what you'll discover is wonderful, what you'll discover will be yourself."
Discover The Tim Holtz Stamping Platform
An innovative surface for precision stamping with Rubber and Clear Stamps. Take your stamping to the next level with the Tim Holtz Stamp Platform. Designed to perfectly accommodate both clear and rubber stamps - and engineered to ensure an accurate even contact every time - the Tim Holtz Stamp Platform is a must have for any creative stamper!
Highly durable, the Tim Holtz Stamp Platform is perfect for crafters attending classes or clubs or anyone requiring a tool for extensive stamping. 8.5 x 8.5 inch top and side guides.
Sturdy magnetic base plate with dual side and top measuring rulers.
Clear dual thickness, metal pivoted stamping plate. Each side is marked to show the thickness of stamp that should be used. Use one side for clear stamps and the other for rubber stamps.
2 x high strength magnets used to clamp the medium in place when stamping.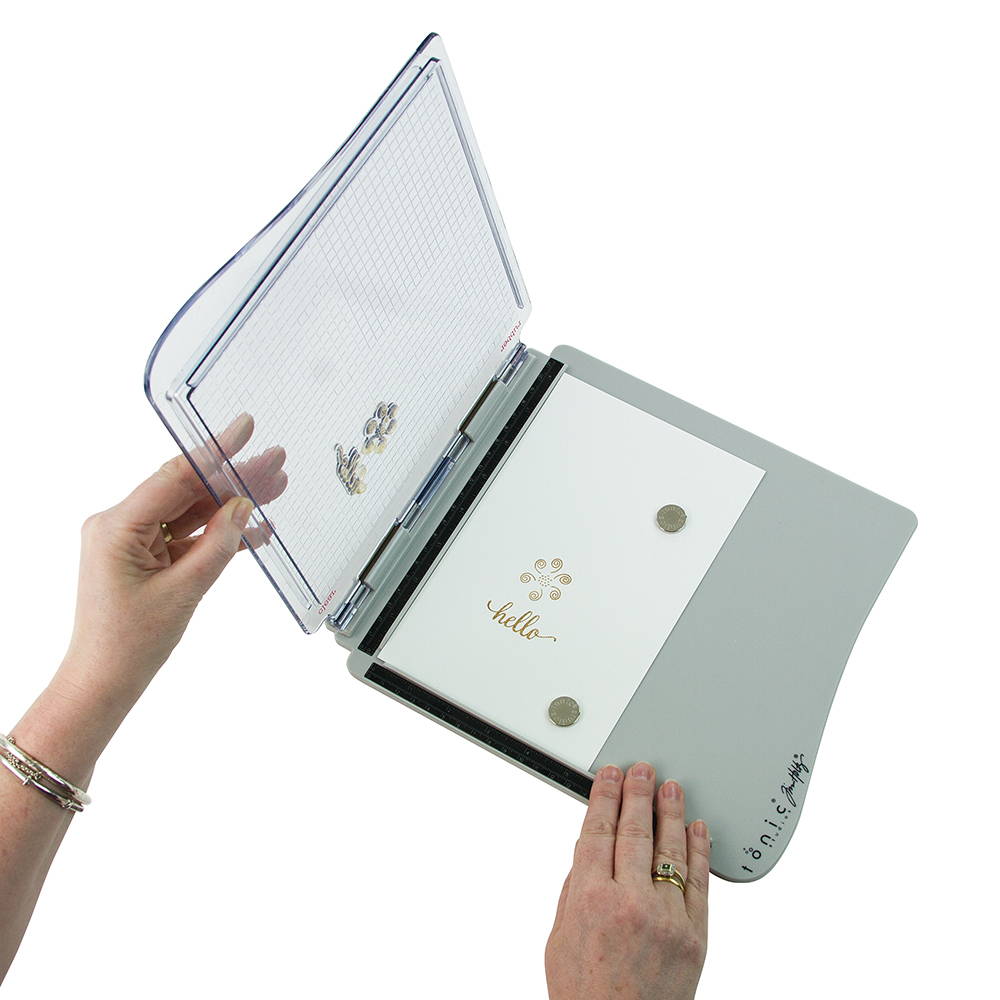 The Stamp Platform features strong magnets to keep your design in place. Two are included in the pack and more can be purchased separately.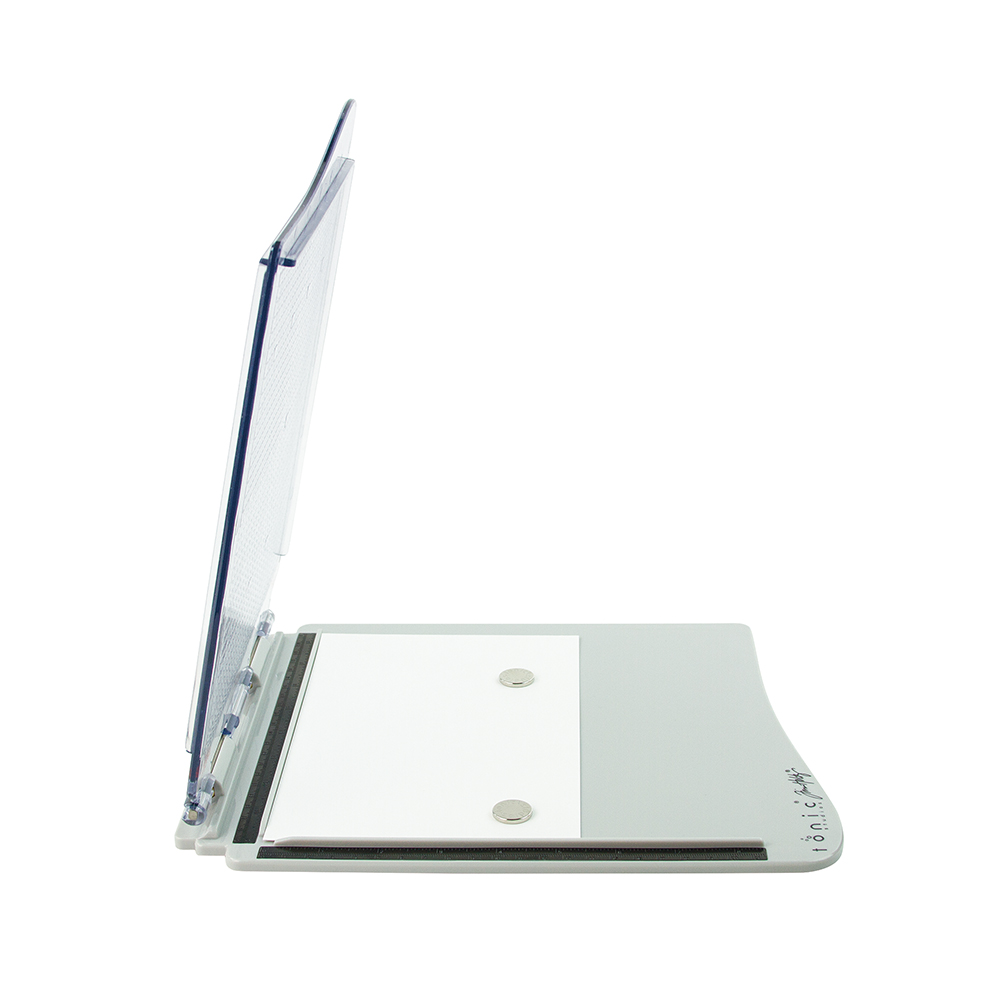 The switchable hinge allows you to rotate the clear lid to allow for stamping with both clear and rubber stamps. One tool no shims - switch quickly!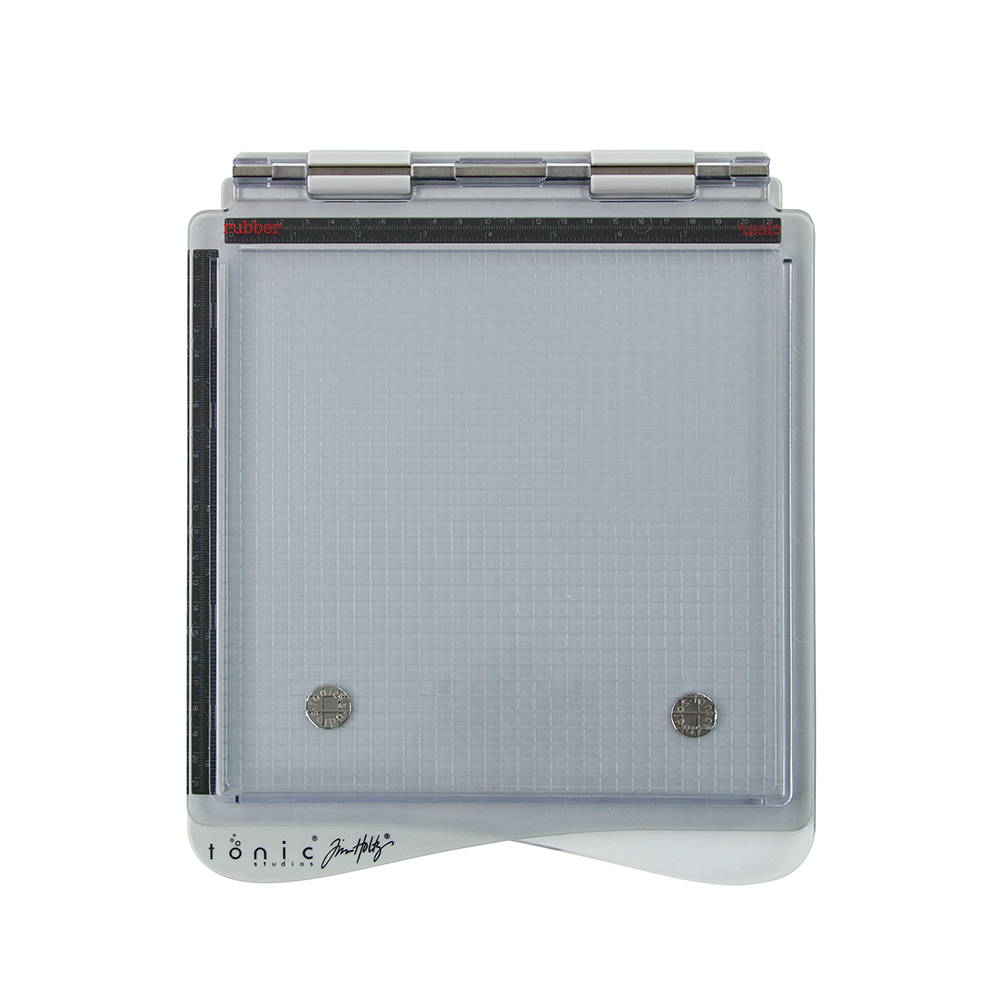 The larger stamp base is ideal for your stamping products, the base 21 x 21cm or 8 x 8 inches - but open on two sides for stamping on larger projects.
How To Use The Stamp Platform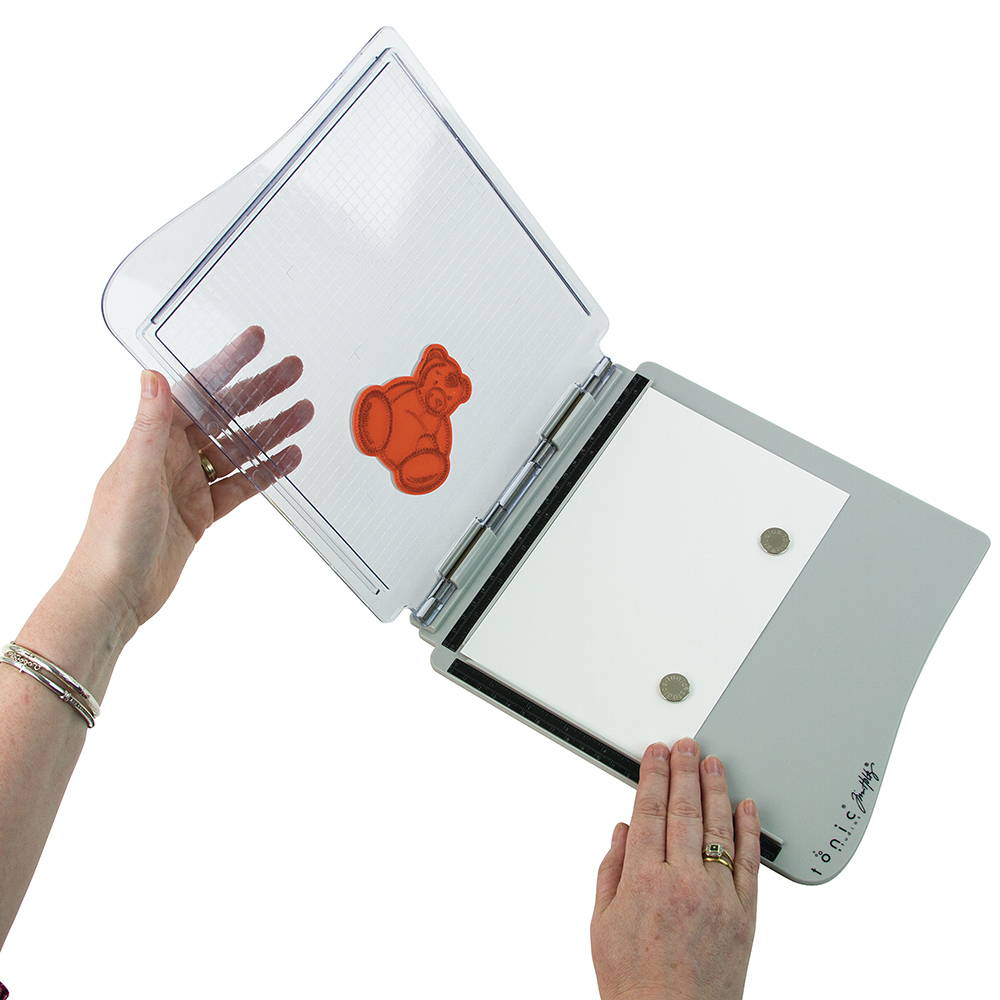 Place your card on the base and attach the magnets to keep the card securely in place.
Stick your stamp to the clear lid in the desired position.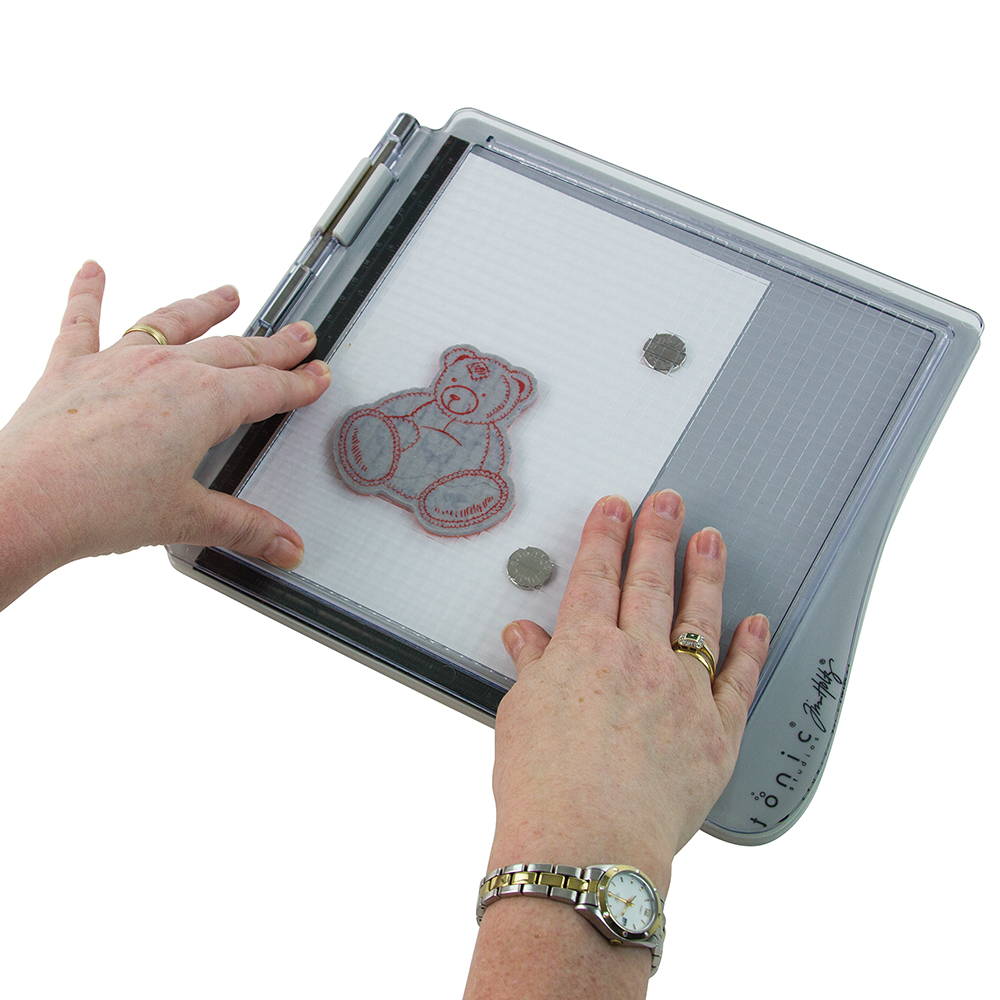 Bring the clear lid down onto your card to stamp your image.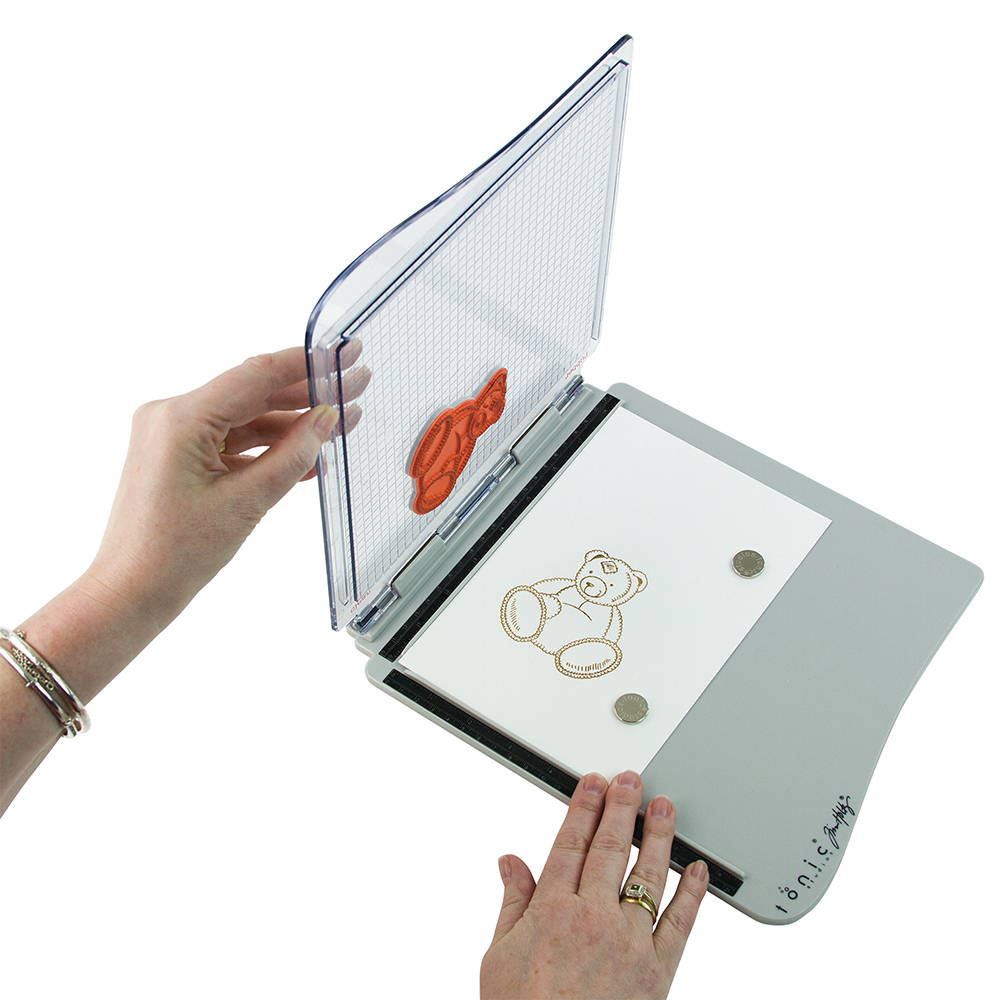 Lift to reveal your finished design, accurately positioned every time!
Swipe for more instruction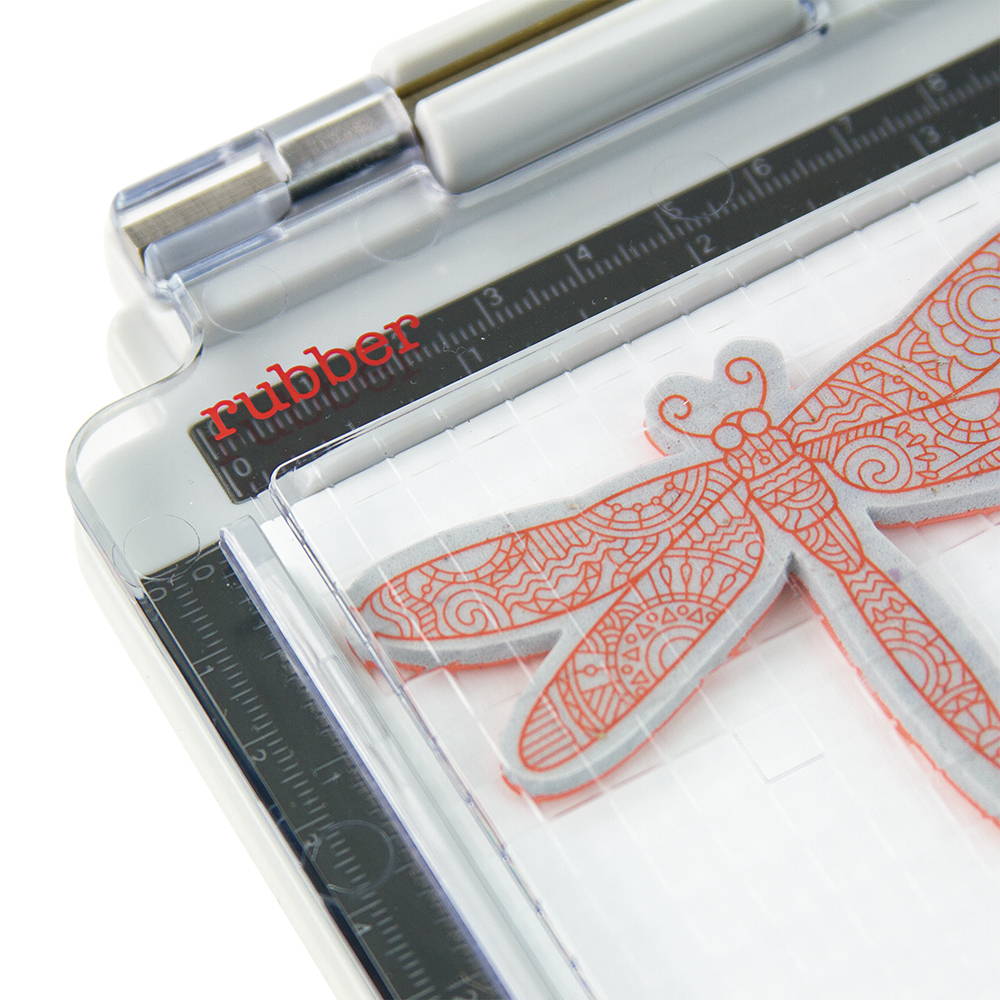 For use with rubber stamps, ensure the word 'rubber' reads when you close the lid.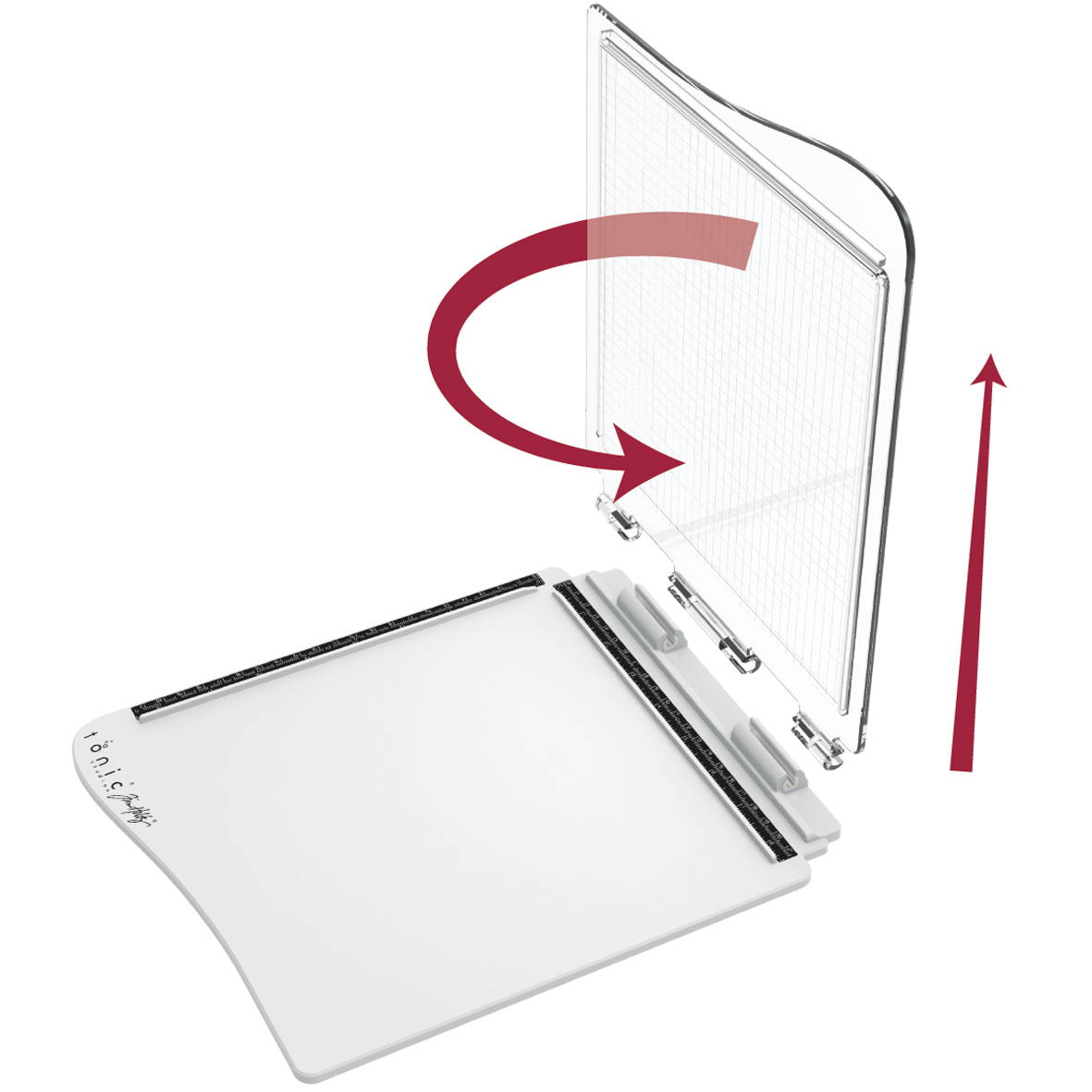 To switch sides, open the lid straight up and pull from its hinge, flip and reattach.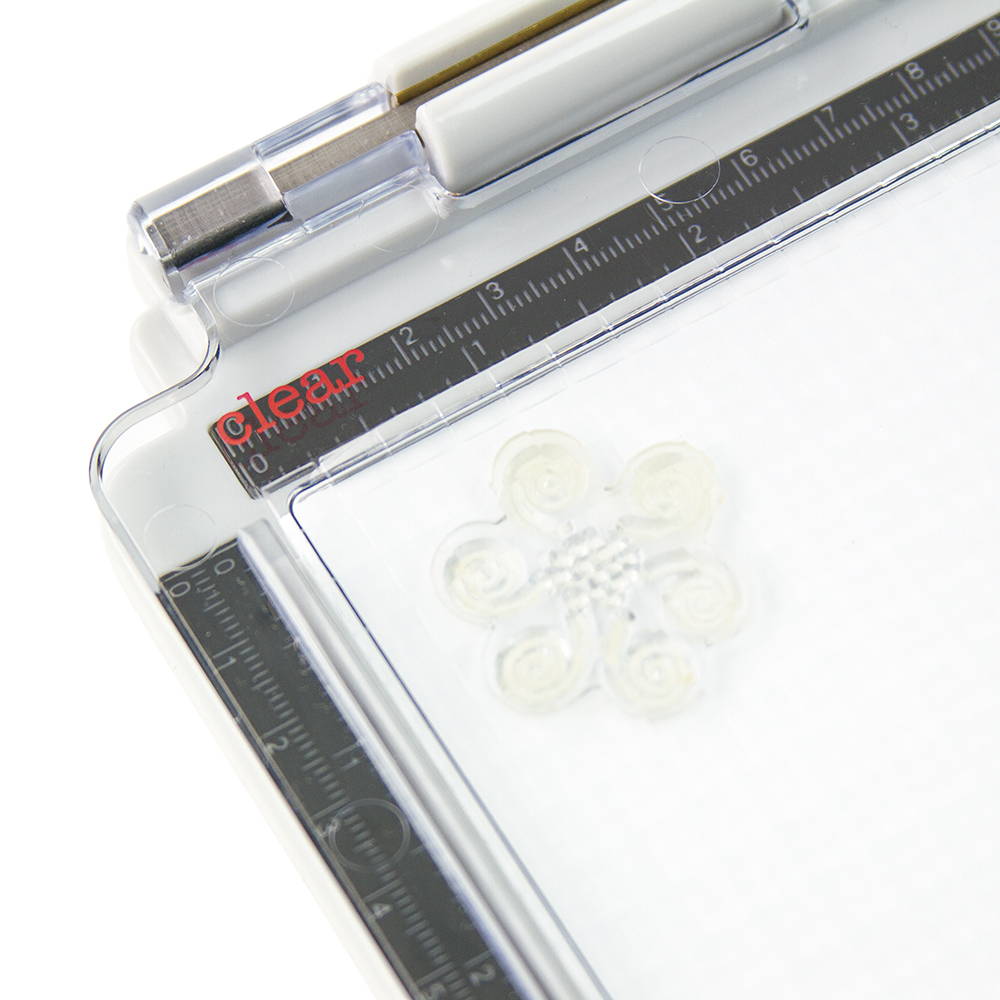 For use with clear stamps, ensure the word 'clear' reads when you close the lid.
Stamp Platform Accessories
Two high magnetic strength neodymium magnets that can be used as replacements or additional magnets for your Tim Holtz Stamping Platform to secure your paper or cardstock in place when stamping.
Highly durable, the Tim Holtz Stamp Platform Sleeve is the perfect companion to protect and transport your Stamp Platform.
Frequently Asked Question
What Thickness Stamps Can It Use?
You can use both unmounted clear and red rubber stamps on the Tim Holtz Stamp Platform. The main list can be removed and turned over – each side of the platform is market with the text 'Clear' or 'Rubber' to notify the die for different thickness stamps. Not all stamps are created equal – some do vary in thickness within the one stamp. If there are areas that need re-stamping then you can just re-apply the ink and stamp again. For some very thin makes another sheet of card under the card stock you are stamping may be needed to get a clean impression.
How Can I Clean My Stamping Platform?
Cleaning with a damp cloth or wet wipe will remove most things from the plastic parts. For more stubborn stains, especially permanent inks, you need to be careful not to damage the plastic with harsh chemicals. Acetone or nail varnish remover should never be used on plastic. A large percentage of plastics can actually be dissolved in pure acetone it is a very harsh chemical.
The following can be used, however we recommend after using the below, that the area is wiped clean with a damp cloth/wet wipe:
Alcohol cleaners
Stick away spray
Some of the product that can NOT be used are:
Acetone
Surgical Sprits
Methylated Sprits
If any of the cleaners are used over the logo or rulers over time these could fade as they are printed on.
Neat bit of kit especially if like me you can never quite get block stamping straight or in the correct place. Pleased with the quality and size and I love the case I bought with it keeps it protected and tidy in my craft room
It is an absolutely brilliant buy, I love it. A well made, well thought out piece of kit. stamps come out perfect every time. I die cut card for my sentiment dies and then add the stamp which saves using low tack tape which can sometimes catch due to the pressure from my cutter. I place the stamp on the die cut first and pick it up on the lid then ink it and its perfect every time. I would not be without it. I am so glad that after looking at other models I chose this one. Would recommend it to new stampers and experienced ones alike. Easy to use and very precise .
This stamping platform has really made my stamping neat and the sleeve is a great addition to keep it clean and protected when I'm not using it. I'd recommend this to everyone
It is helpful for old arthritic hands to be able to continue stamping without so much pain
I have wanted one of these for a while and have eventually purchased one. I think it will be helpful when crafting with the younger family members so that they can all get good results.
Awesome I was always a hopeless stamper. So may projects ruined because I pressed too hard or too soft. This is so easy to control the pressure and if it's not solid enough then reink your stamp and press again. It also makes "production lining" so much easier. For the first time ever, my Christmas cards have a stamped message inside. I was always too worried about messing it up and ruining the card before. Very easy to clean but I would recommend buying a set of the replacement magnets so you have four especially if you like doing larger pieces or mixed media (as they're unlikely to be flat). If you are a regular crafter, it's a good investment.
This is an amazingly practical way to stamp. It not only holds your items in place but saves having to purchase lots of different sized stamp mats.
A very versatile tool making the use of clear and rubber stamps easy and precise. It is also a sturdy piece of equipment that will last. Very pleased with it and would recommend to any crafter.