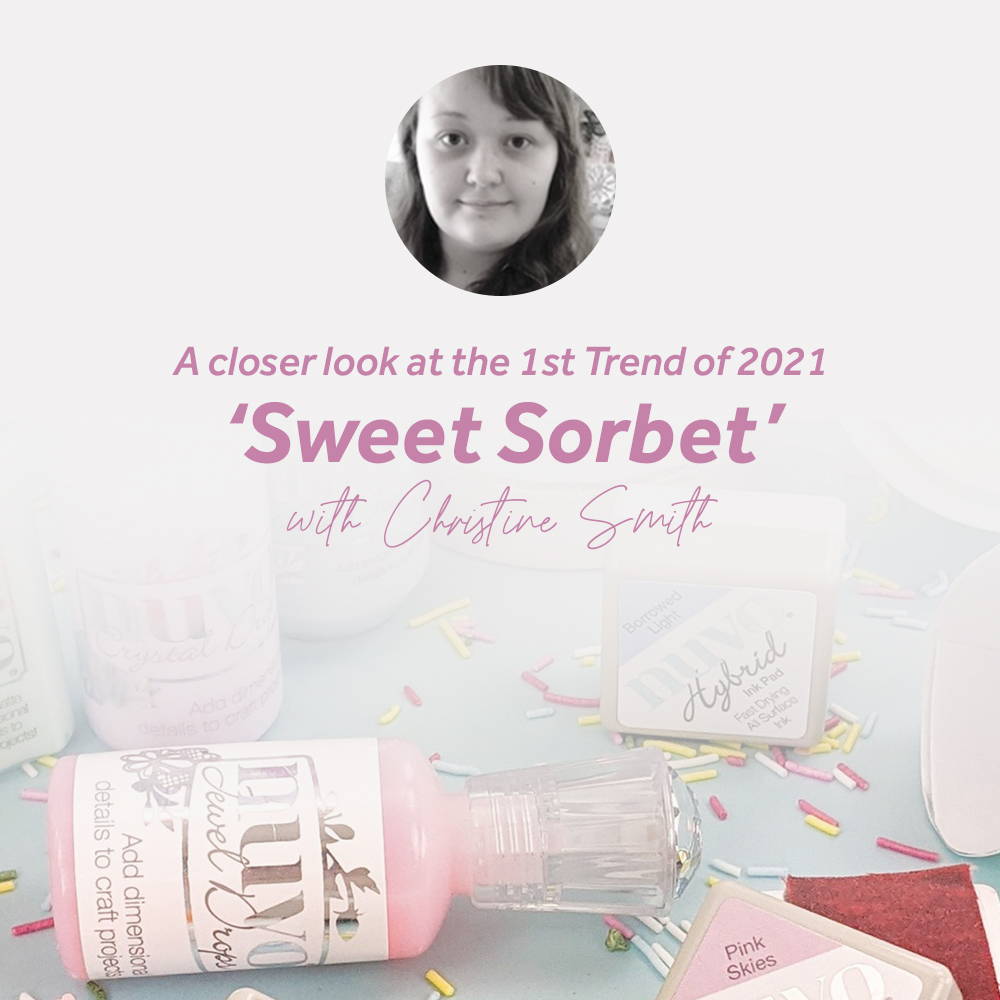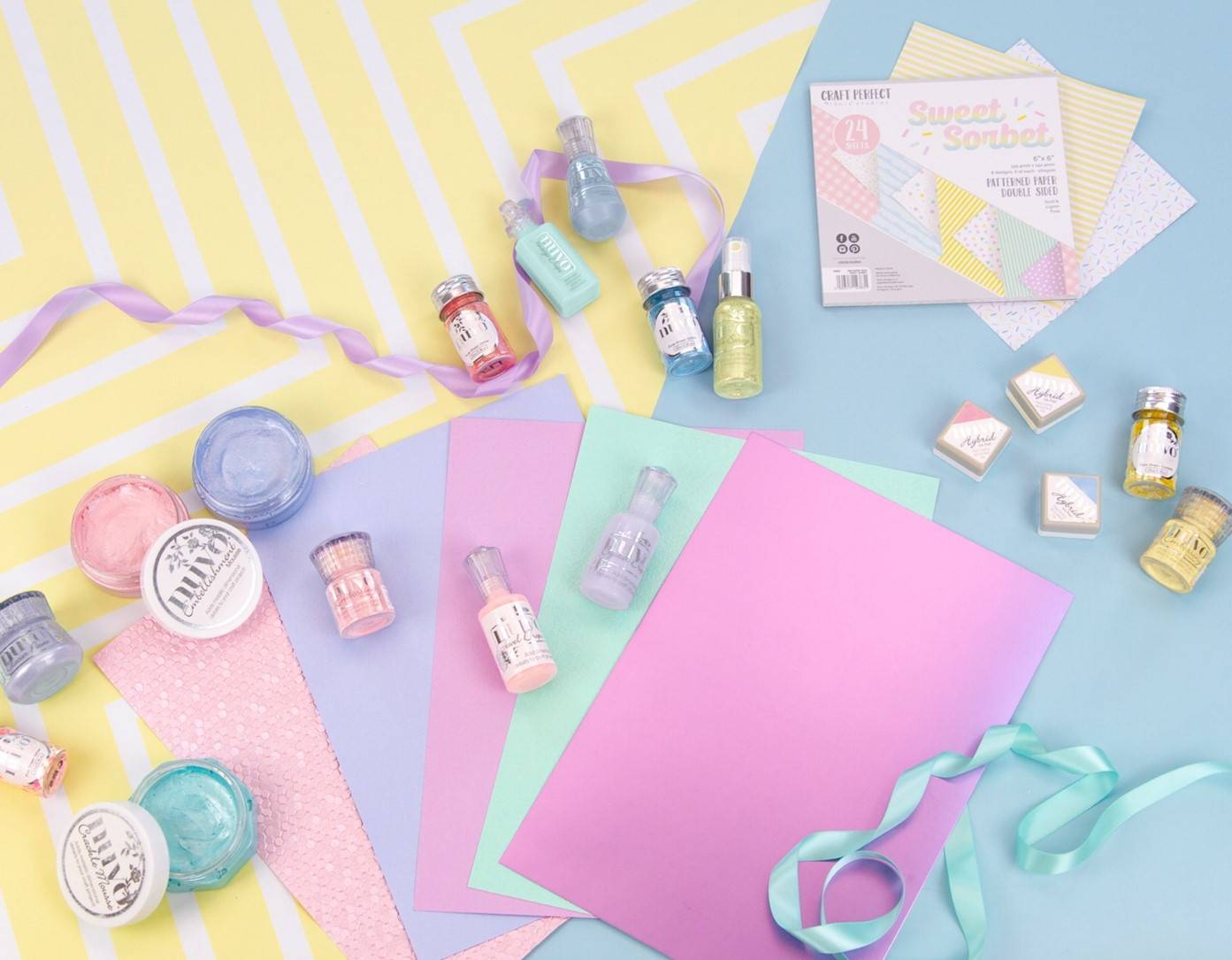 This first Tonic/Nuvo/Craft Perfect Colour Trend of 2021 is a stunning pastel collection perfect for Spring, Easter and Summer cards, I also think it would work really nicely for Christmas cards too. The selection of textured, mirror, pearlescent and handmade papers in this trend are not only perfect for your die-cutting and general card making, but they're fabulous for jazzing up your Tonic Dimensional dies too!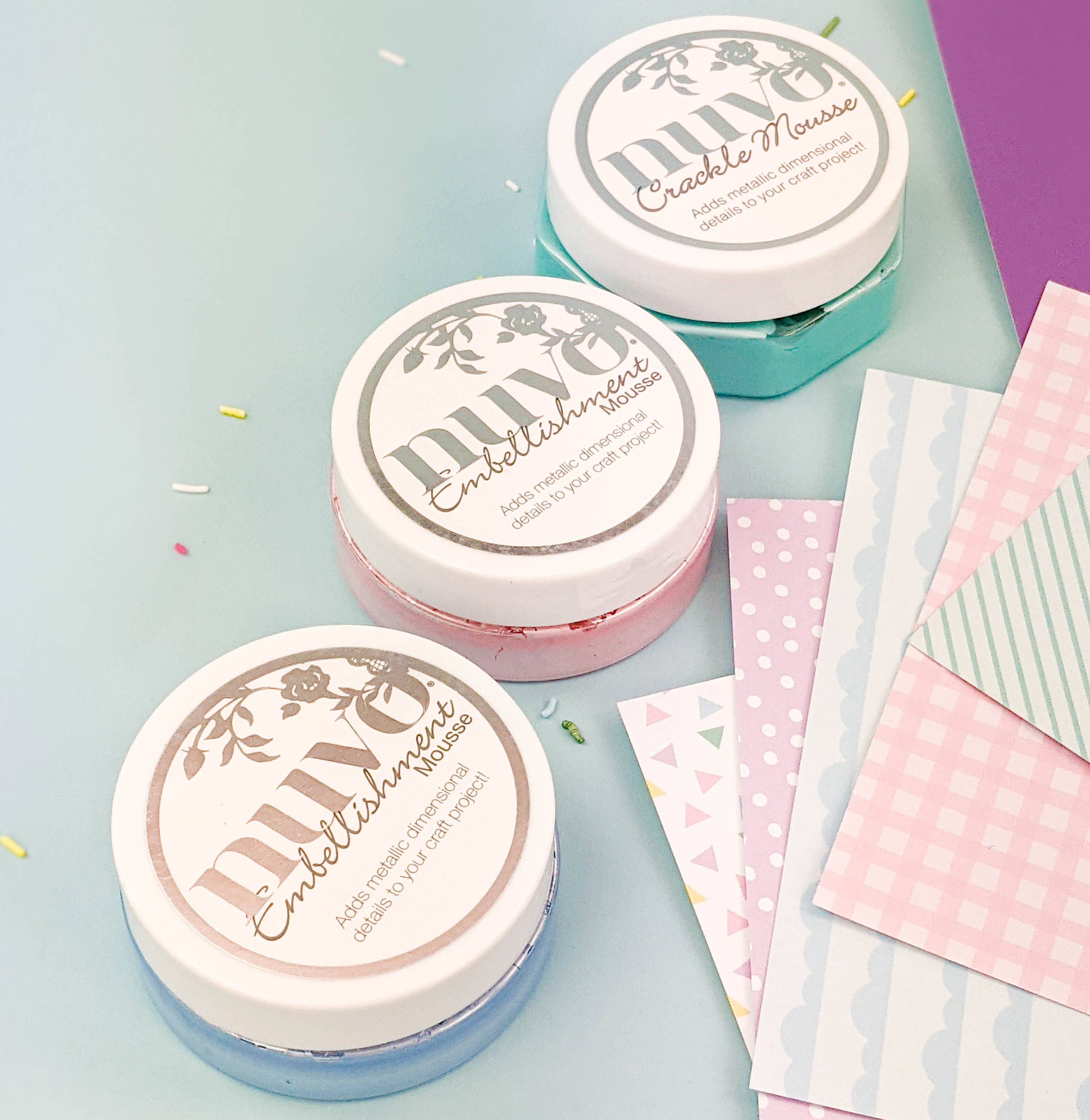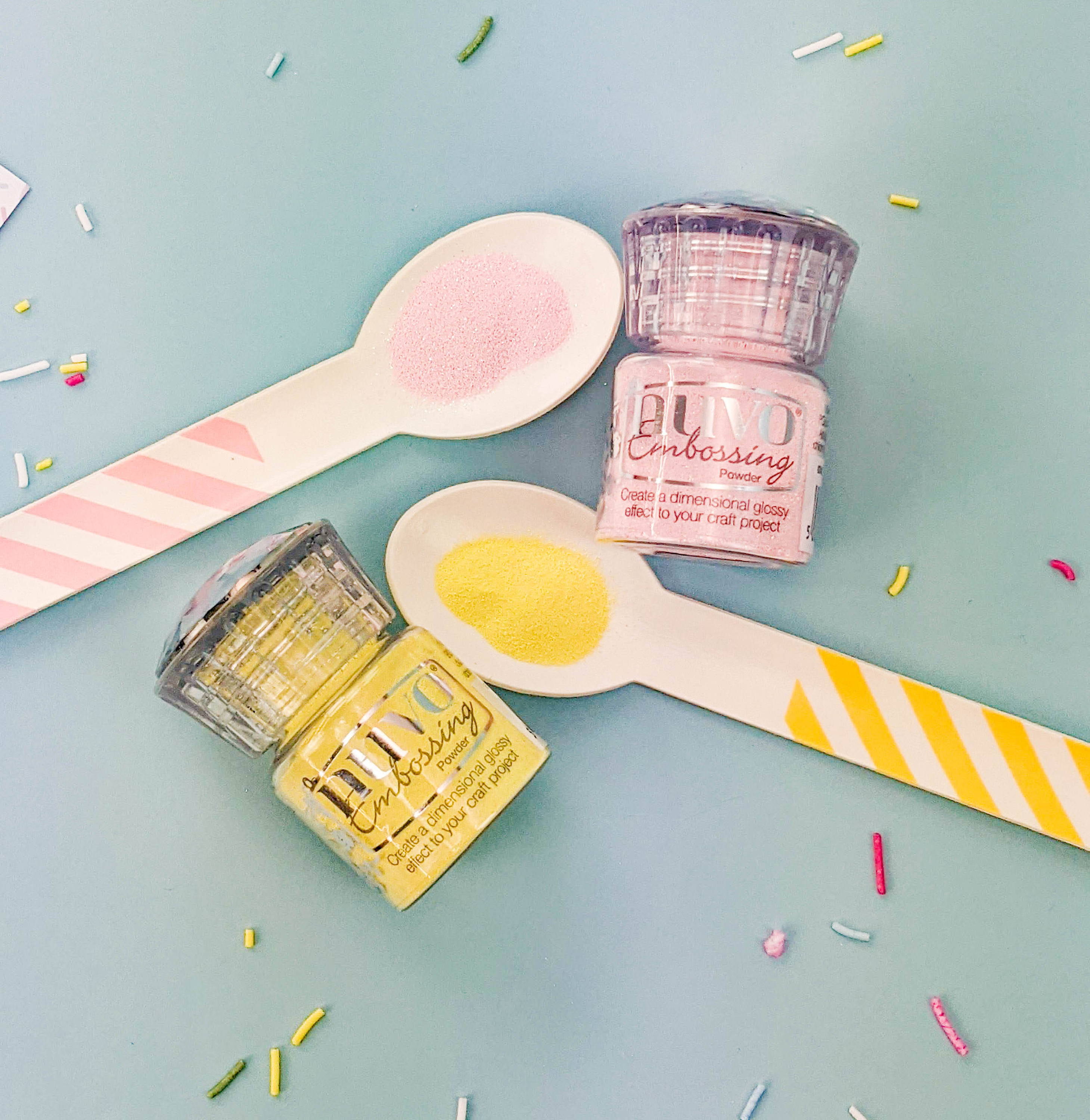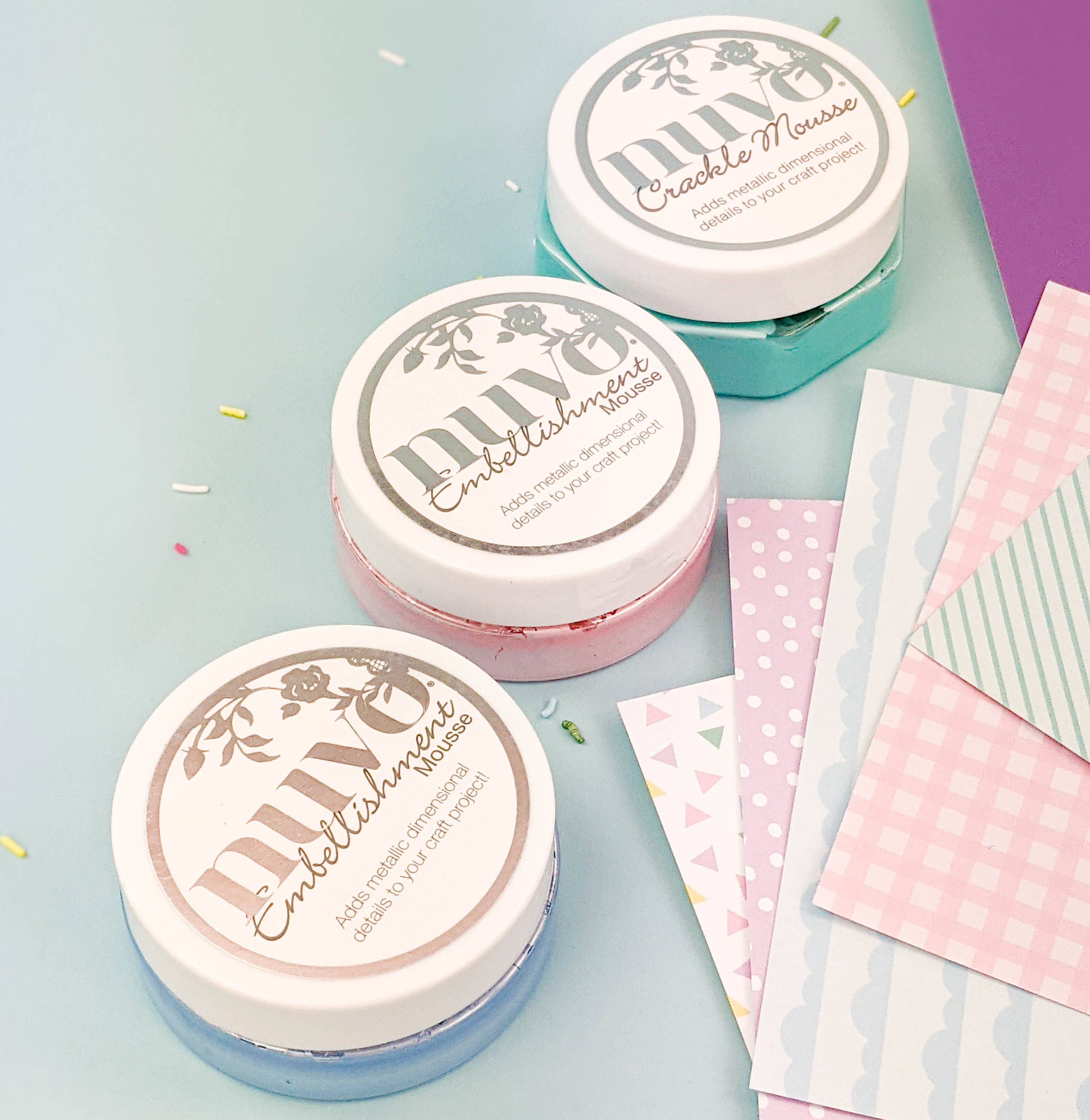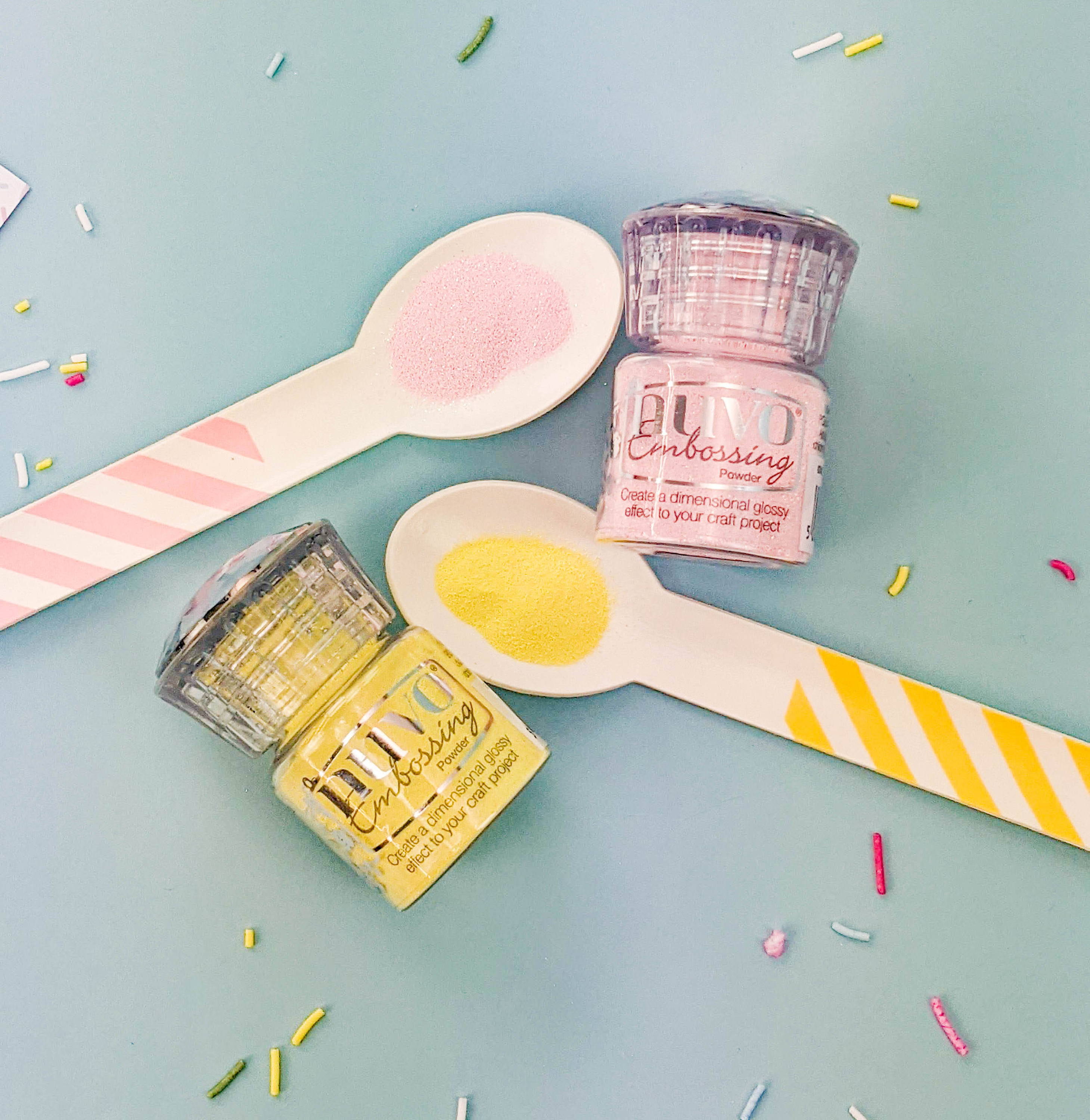 As well as the fabulous A4 card, there's also a coordinating 6x6 paper pad for this Sweet Sorbet trend which is perfect for an instant background to your cards!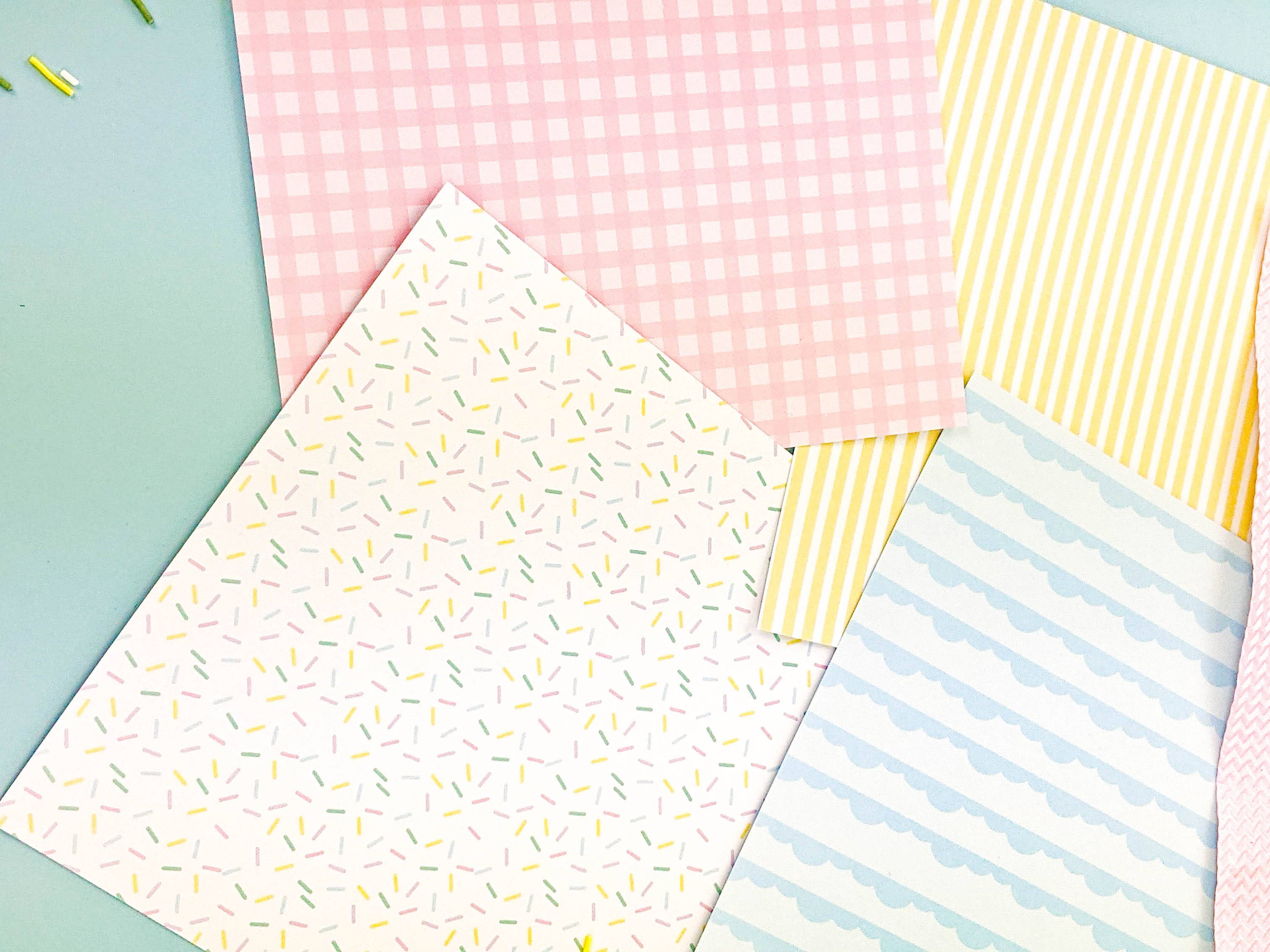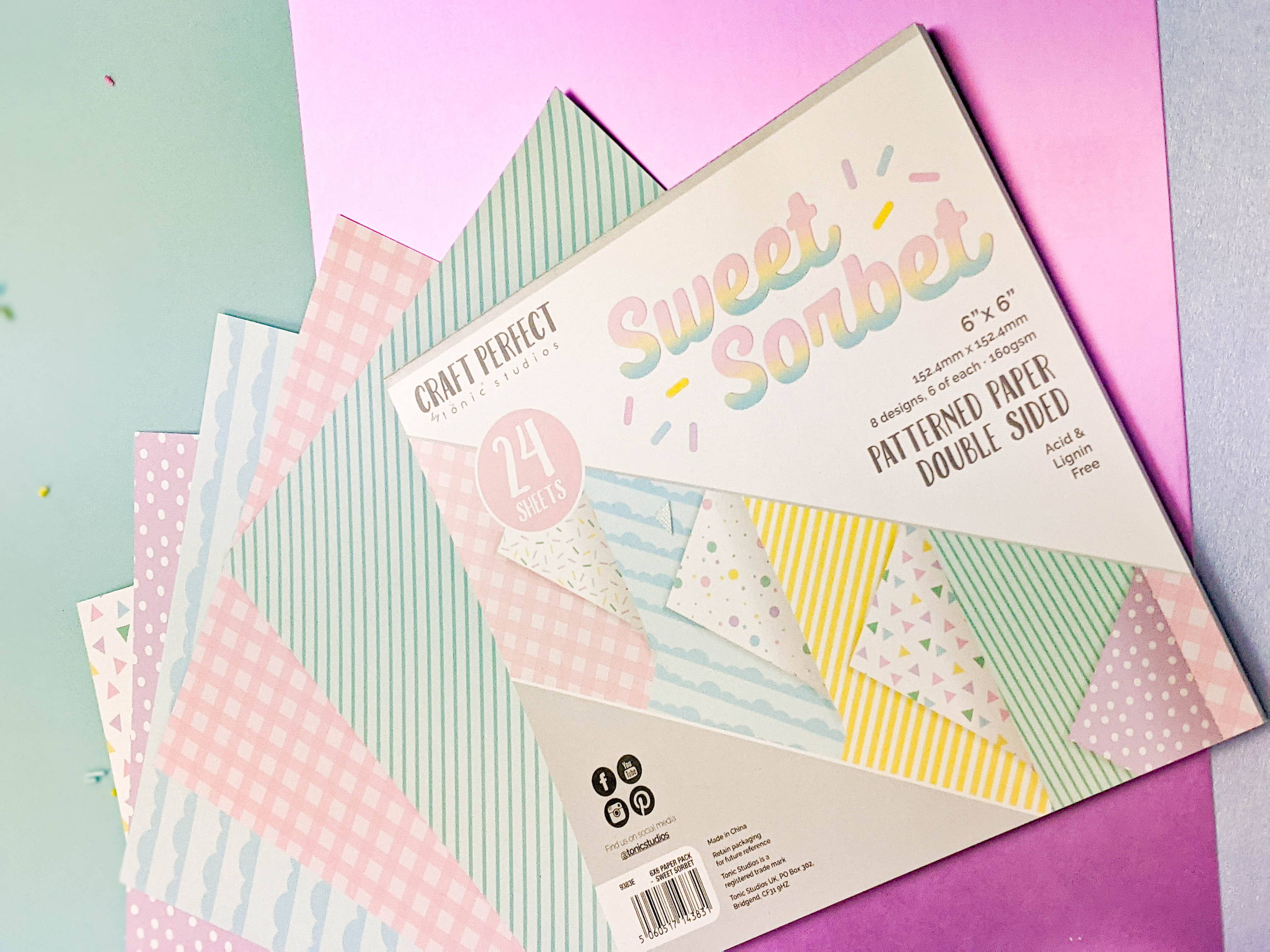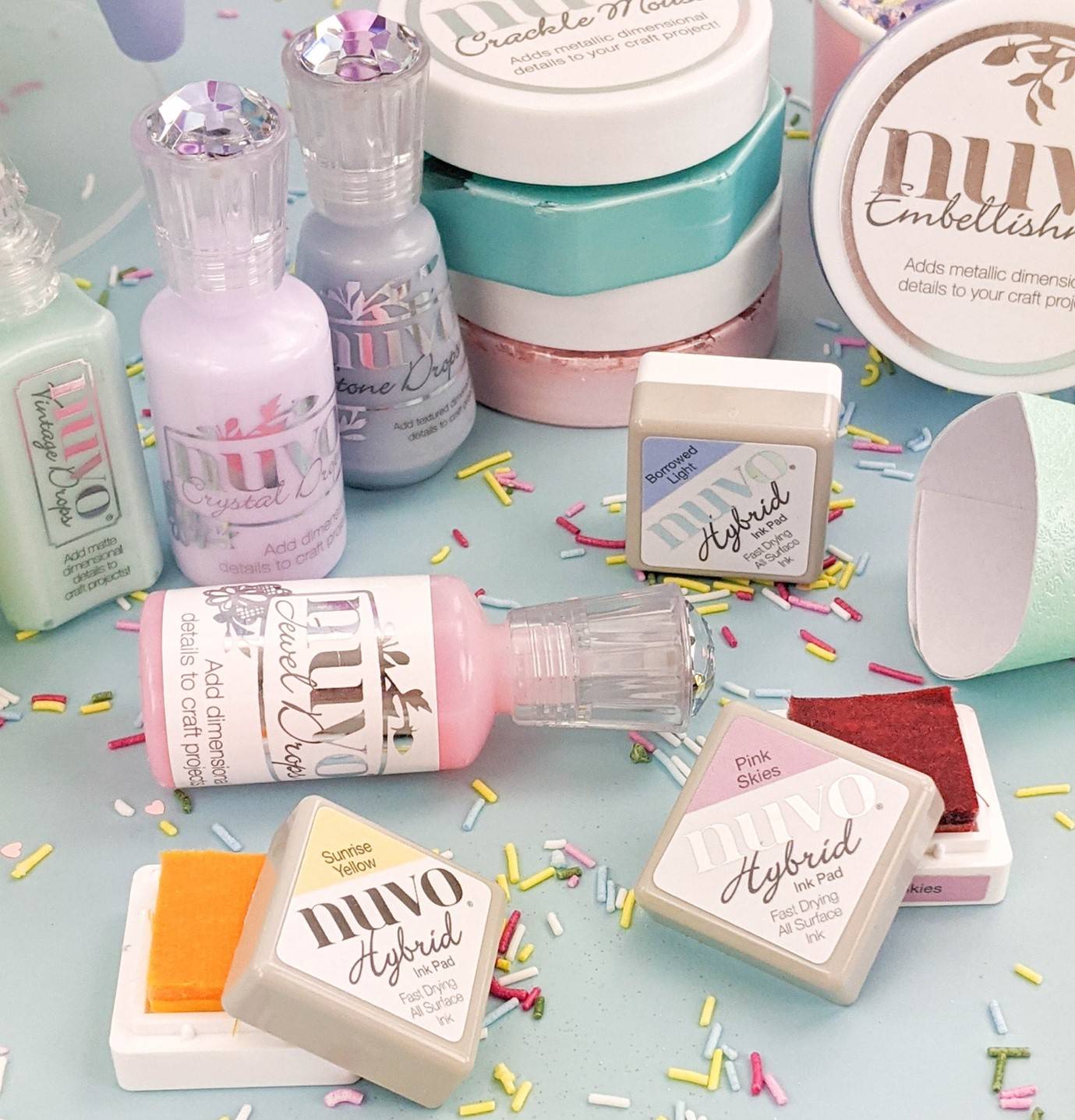 My favourite part of a Tonic Colour Trend is ALWAYS the Nuvo and this trend does not disappoint! We have a beautiful new colour to add to the Crackle Mousse line called Water Nymph and this goes absolutely perfectly with the Miami Mint cardstock. The minty tones are a great combination with the pale lavenders from the trend too including the French Lilac Gloss Drop, Pixie Wings Glacier Paste and Soft Amethyst Satin Mirror Card.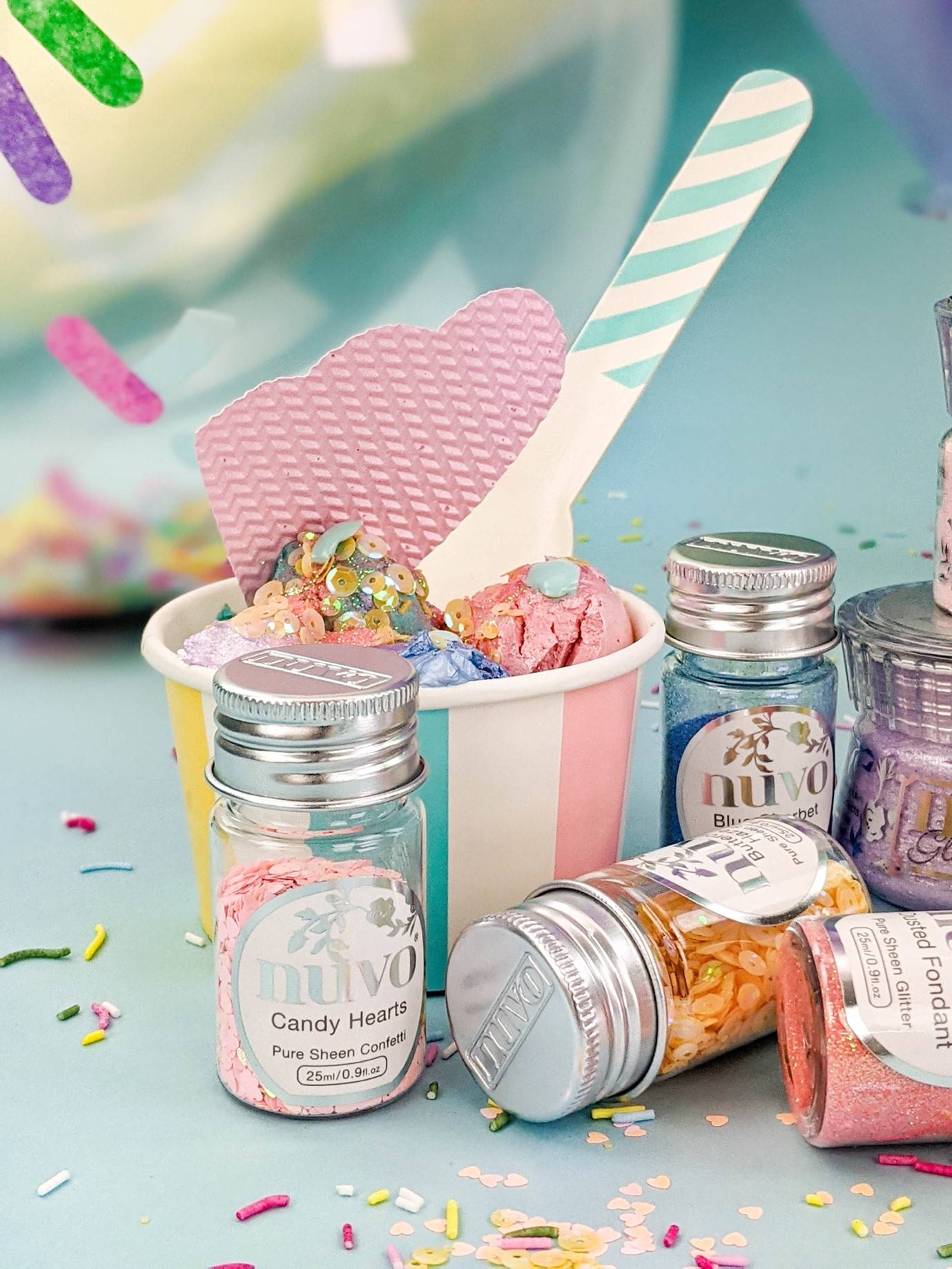 There's also 2 new Embellishment Mousse colours as well, Angel Eyes and Pink Unicorn. Which combine wonderfully with the new Glacier Paste, Blue Mist Stone Drops and Candy Hearts Confetti.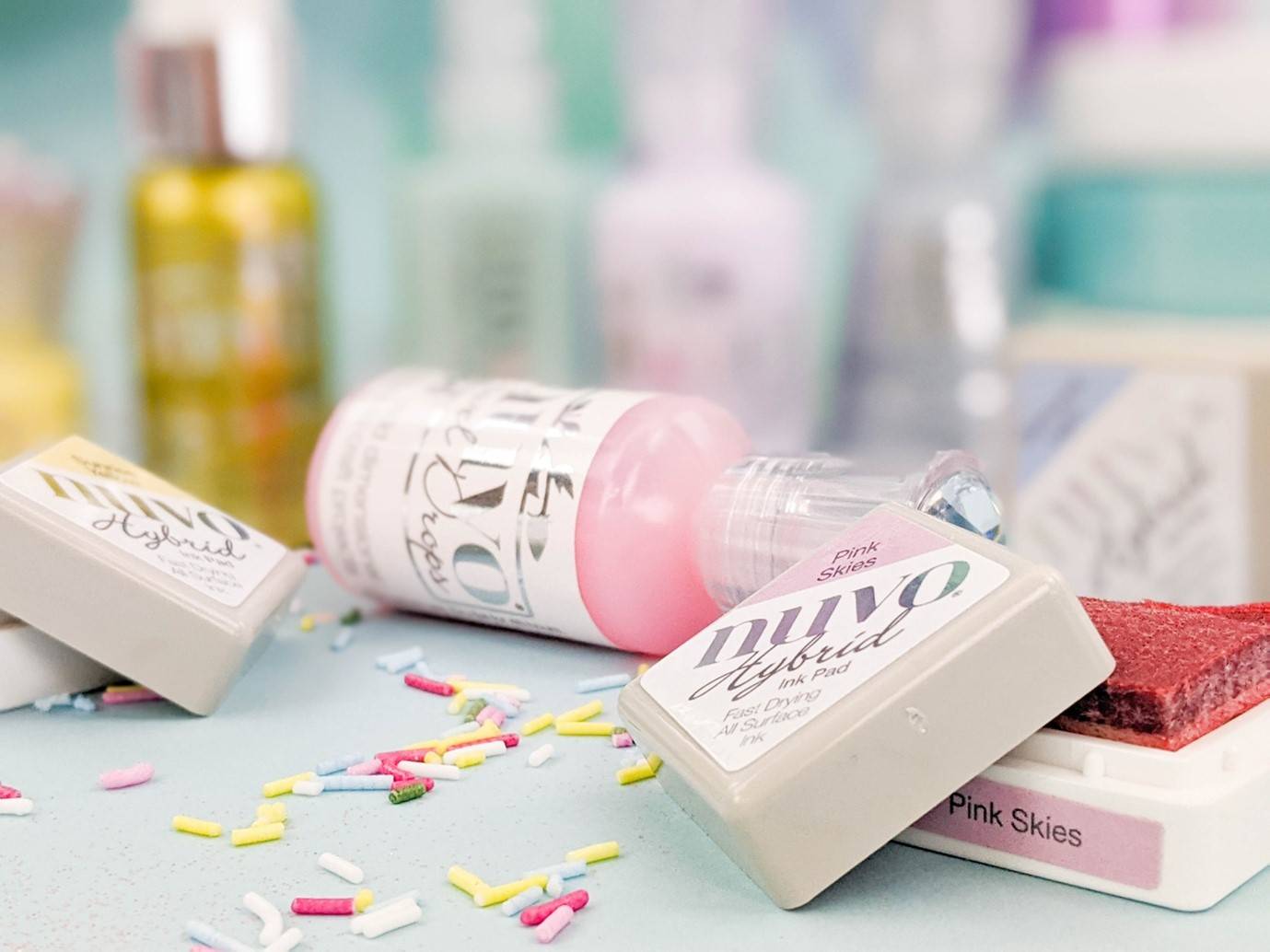 Another firm favourite are the coloured Embossing Powders, and there are two new colours in this trend, Fairy Dust and Happy Daze.
The new Pink Aura Jewel Drops coordinates perfectly with the Cady Heart Confetti, or even the Stone Drops and Gloss Drops by themselves.