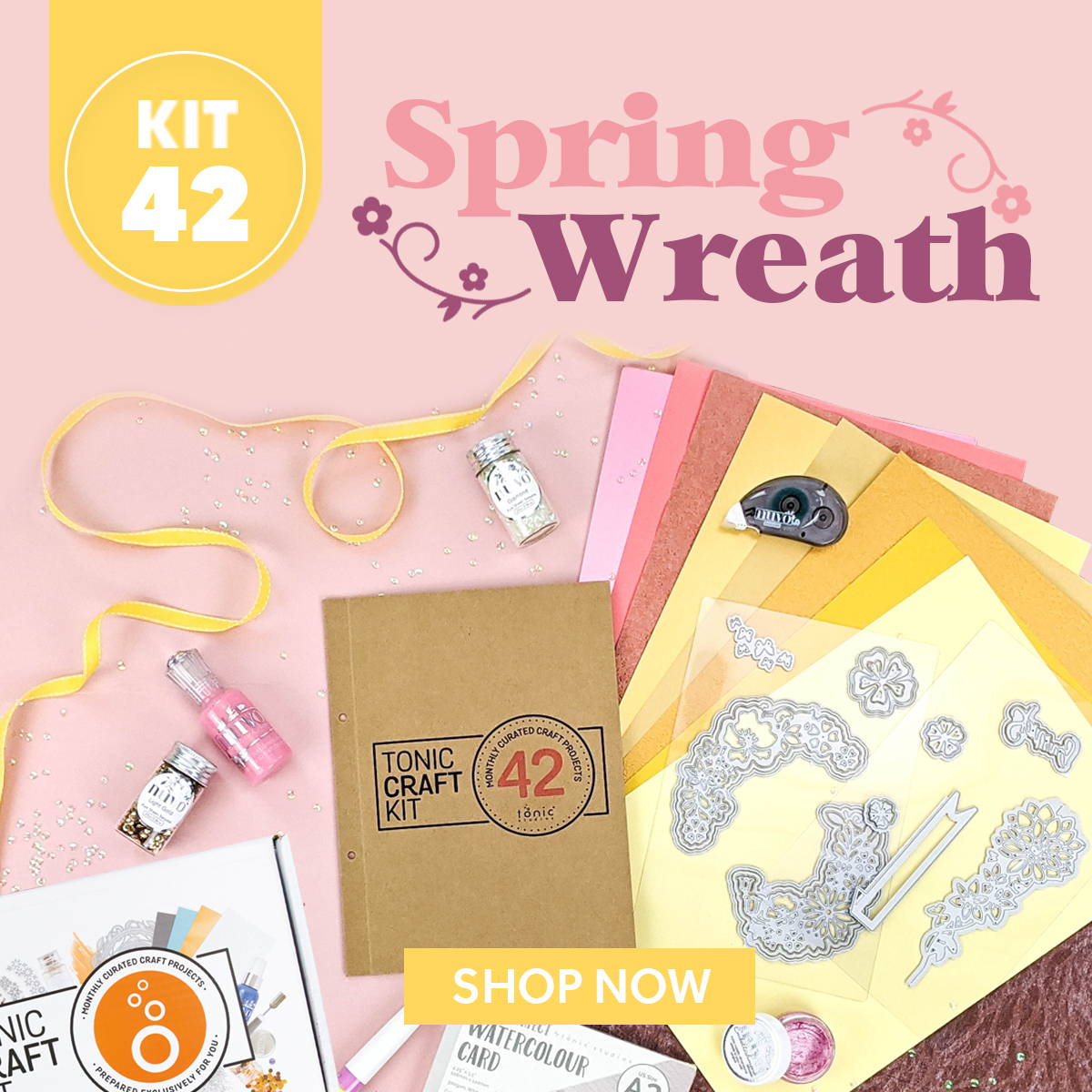 LIMITED STOCK & EXCLUSIVE
Tonic Craft Kit 42 Spring Wreath
The Spring Wreath Die set includes a host of complementary floral element dies, a spring sentiment die, a tucked banner die and even a mini kaleidoscope of butterflies die. The Spring Wreath Stamp set builds upon and complements the die set with a number of uplifting spring sentiments, a kaleidoscope of butterflies stamp and floral shading stamps to add depth to your die cuts.
Create stunning floral projects with this brand new Monthly Kit launch from Tonic Studios. With 12 beautiful stamps and 18 dies, everything is provided to design the most exquisite spring-themed greetings cards, scrapbook pages and more!
No Commitments, No Contract, Cancel Anytime
Enjoy a carefully chosen collection of high-quality cardstock, embellishments and exclusive die sets every month.
Sent worldwide to arrive at your home, so you'll never miss out.
Discover everything you need inside your parcel to create projects you'll simply adore.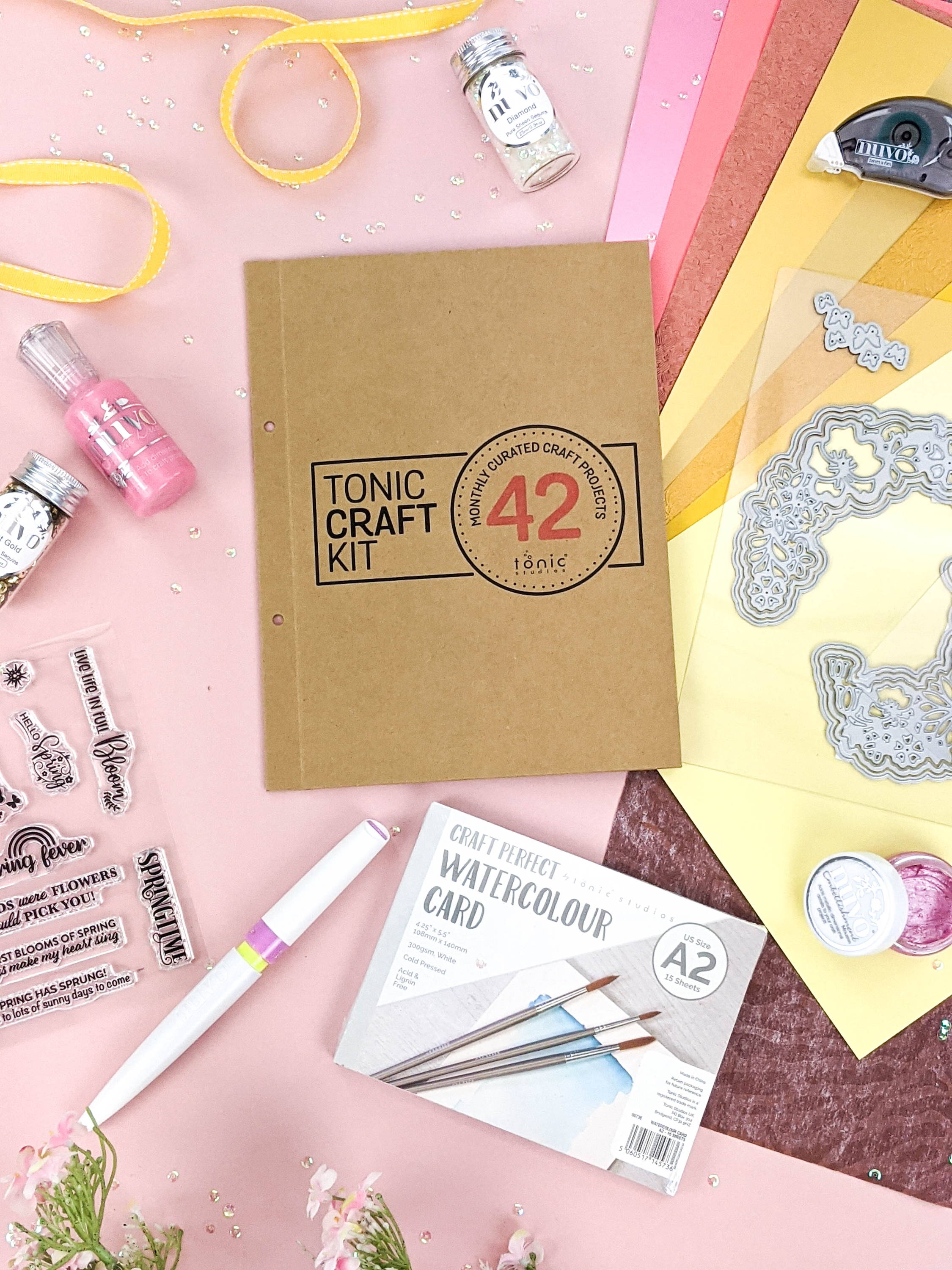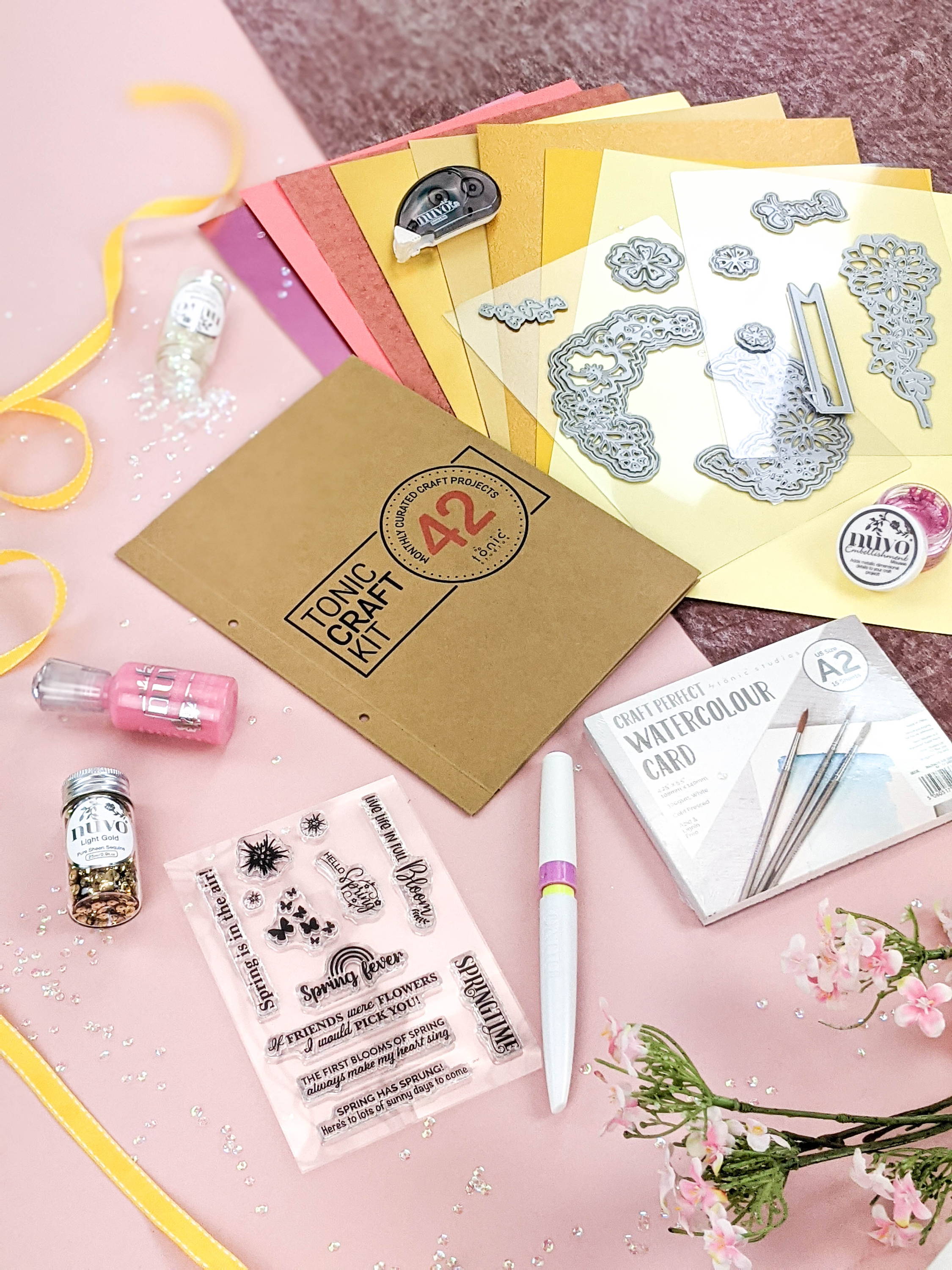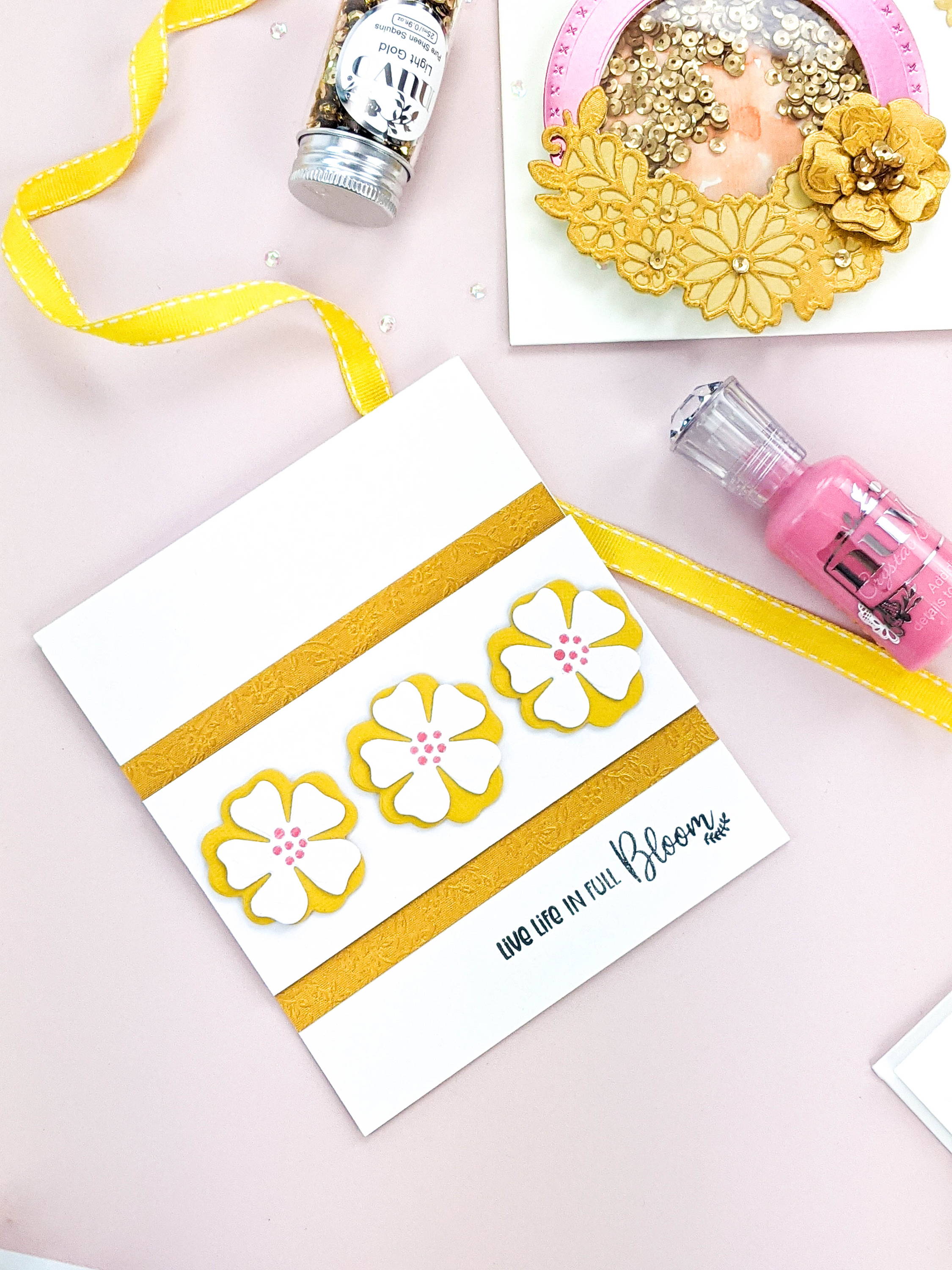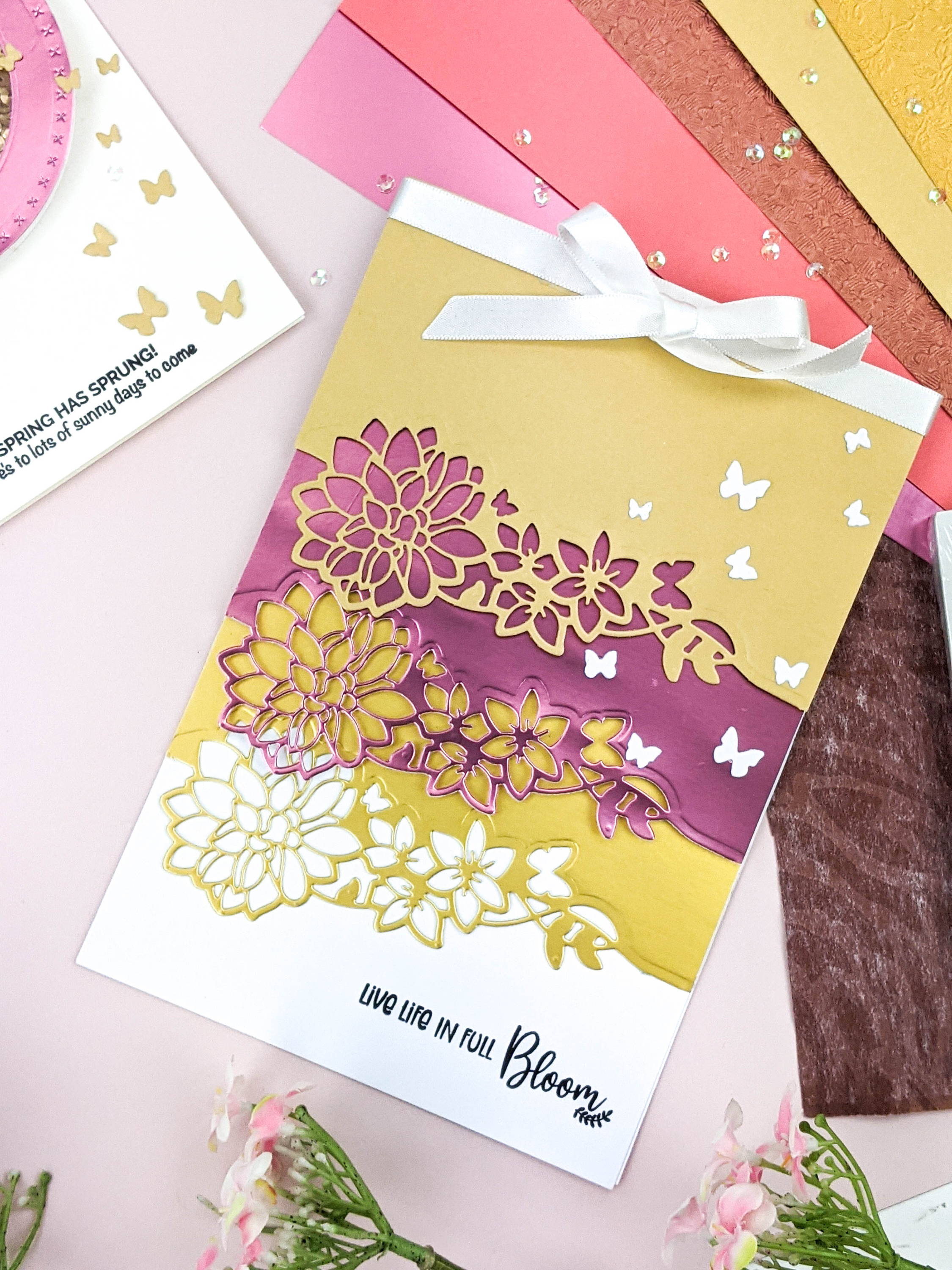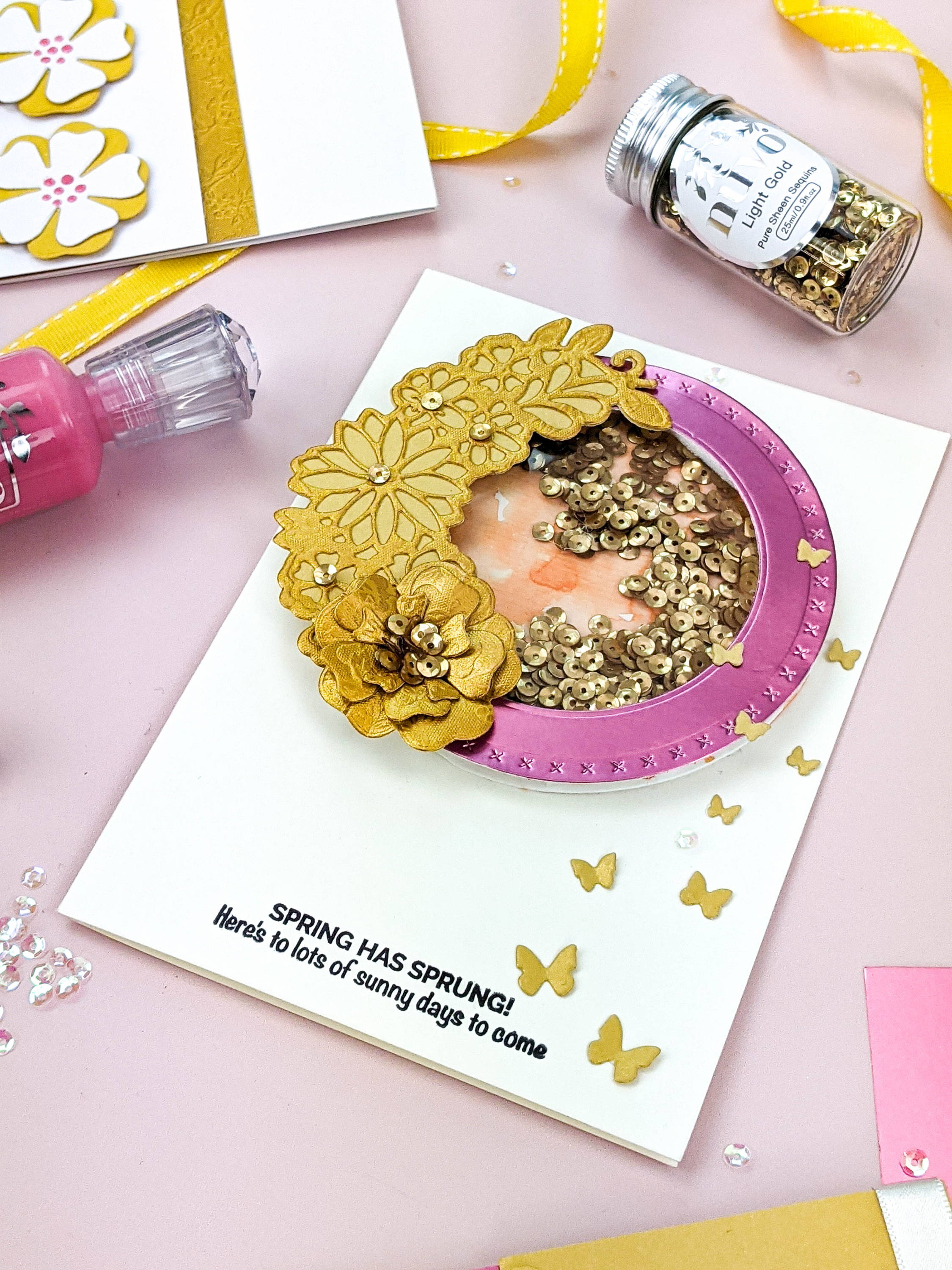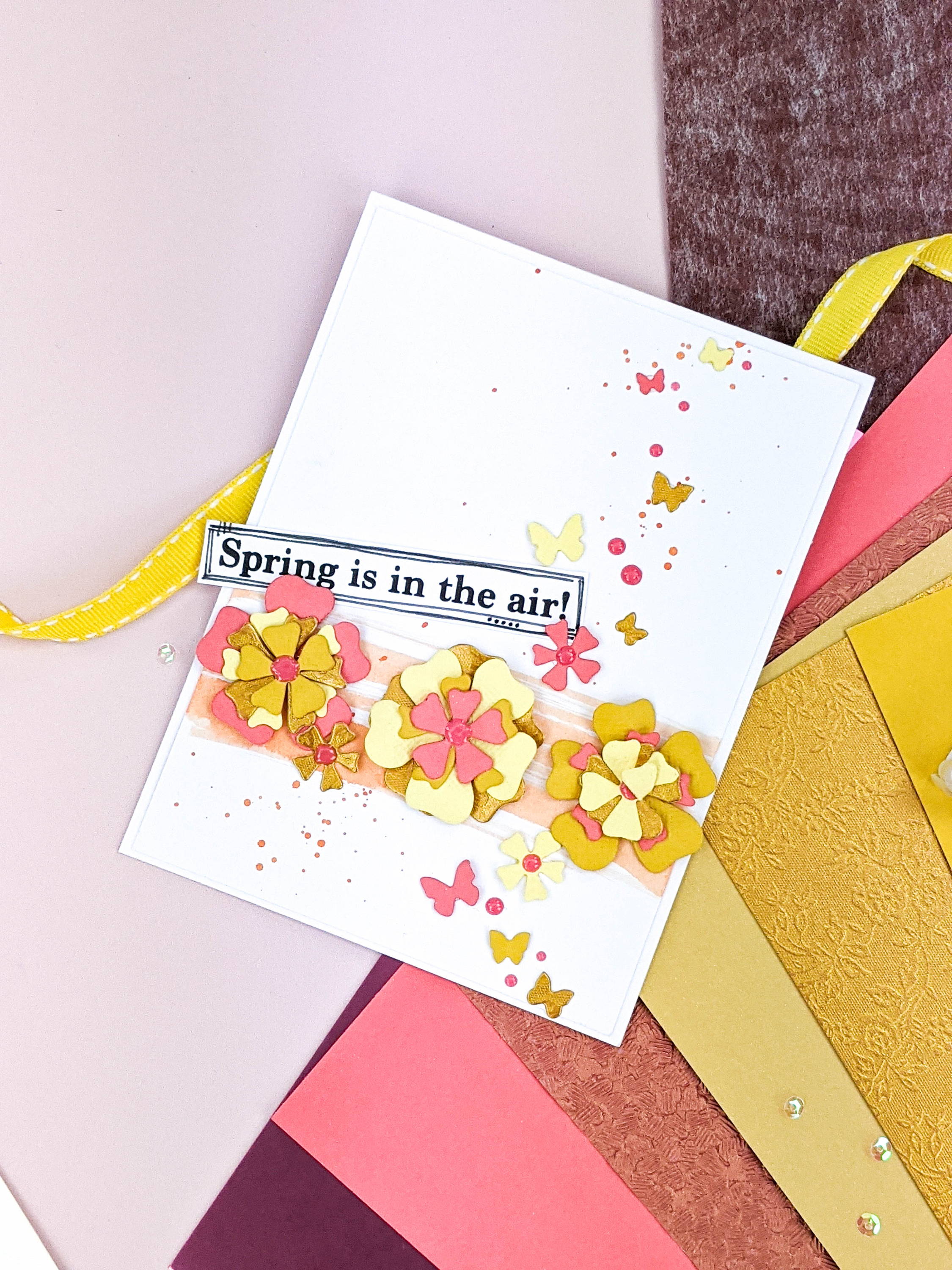 What's included in Tonic Craft Kit 42?
3817E Spring Wreath Die Set
3817E Spring Wreath - Stamp Set
9029E Classic Card - Buttermilk Yellow - 1 Sheet
9026E Classic Card - Mustard Yellow -1 Sheet
9063E Classic Card - Coral Pink - 1 Sheet
9466E Mirror Card - Gold Pearl - 1 Sheet
9468E Mirror Card - Pink Chiffon - 1 Sheet
9829E Speciality Card - Honey Gold Roses - 1 Sheet
9510E Pearlescent Card - Lemon Lustre - 1 Sheet
9797E Speciality Paper - Coral Confetti - 1 Sheet
9573E Watercolour Pads - A2 - 1 Pad
868N - Aqua Flow - Dream In Colour - 1 Pen*
280N Sequins - Golden Years - 2 Bottles*
666N Crystal Drop - Carnation Pink - 1 35ml Bottle
2957N Mini Embellishment Mousse - Peony Pink - 1 12ml Bottle
198N Adhesive Runner - Mini
1973N Nuvo Embellishment Tool
Craft Kit Sticker

A5 Craft Kit Ring Binder
Tonic Craft Kit 42 - Spring Wreath
Watch The Unboxing Of This Month's Kit
Amazing Projects
From Our Talented Team