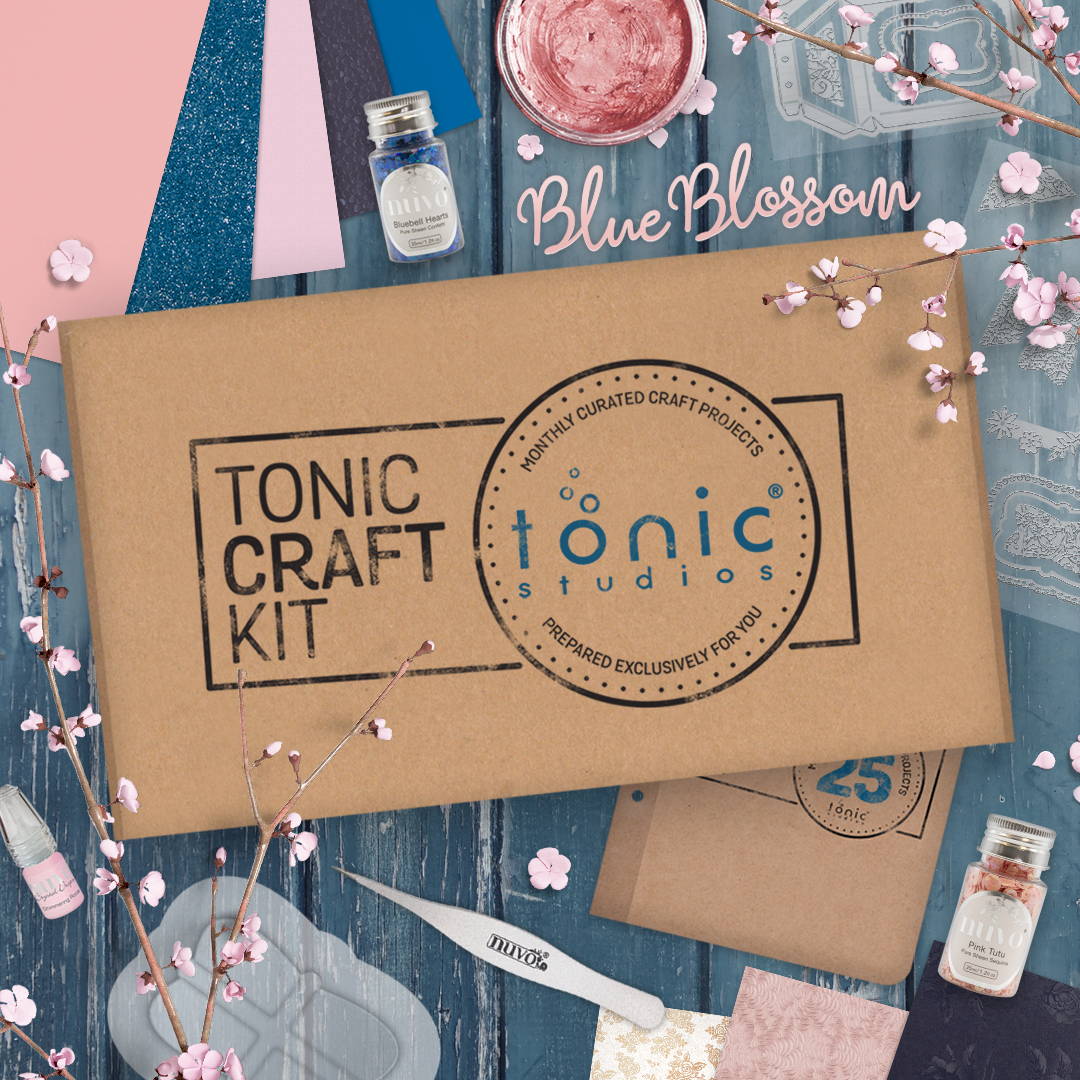 Find What Works For You, No Commitment
No commitments, no contract, cancel any time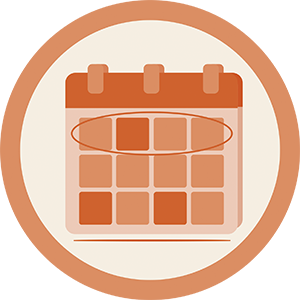 When?
We dispatch our Tonic Craft Kits in the first week of the month regardless of first purchase date. We close kit purchasing at 4:30pm on the last day of the month (or while stocks last)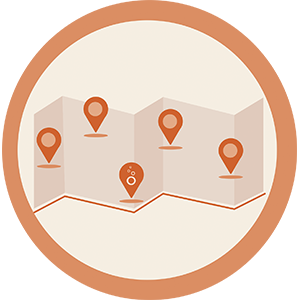 Where?
We ship all of our Tonic Craft Kits with Royal Mail to all parts of the world (excluding USA) For a full list of pricing of postage outside the UK click below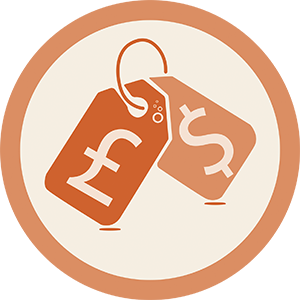 How Much?
The pricing of our Tonic Craft Kit's start from as little as £30*. The kit contents is usually in excess of £55 so value for money is guaranteed
Tonic Craft Kit 25 showcases our fourth Trend collection of 2019 - Blue Blossom! Featuring brand new co-ordinating colours of your favourite Nuvo & Craft Perfect products, this gorgeous selection highlights a fresh palette of deep blues, baby pinks and shimmering rose tones.
Use your Lantern Box die to create a variety of projects featuring intricate patterns and multiple sentiments, plus incorporate the accompanying blister set for stunning shaker designs!
This month's kit includes a wonderful selection of Craft Perfect card including Mirror Card, Speciality Card and Foiled Kraft Card. Embellish your designs with Nuvo Pure Sheen Sequins, Pure Sheen Confetti, Crystal Drops and an exclusive new colour of Embellishment Mousse! You'll also find a brand new tool to effortlessly place sequins and sparkle on your designs - the Nuvo Tweezers!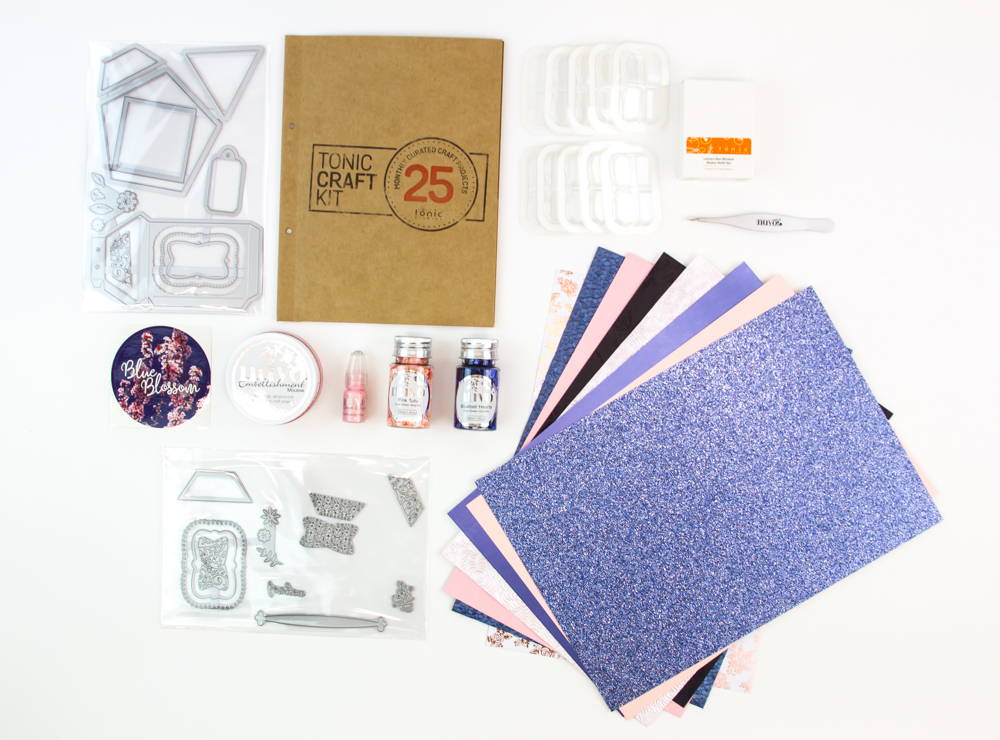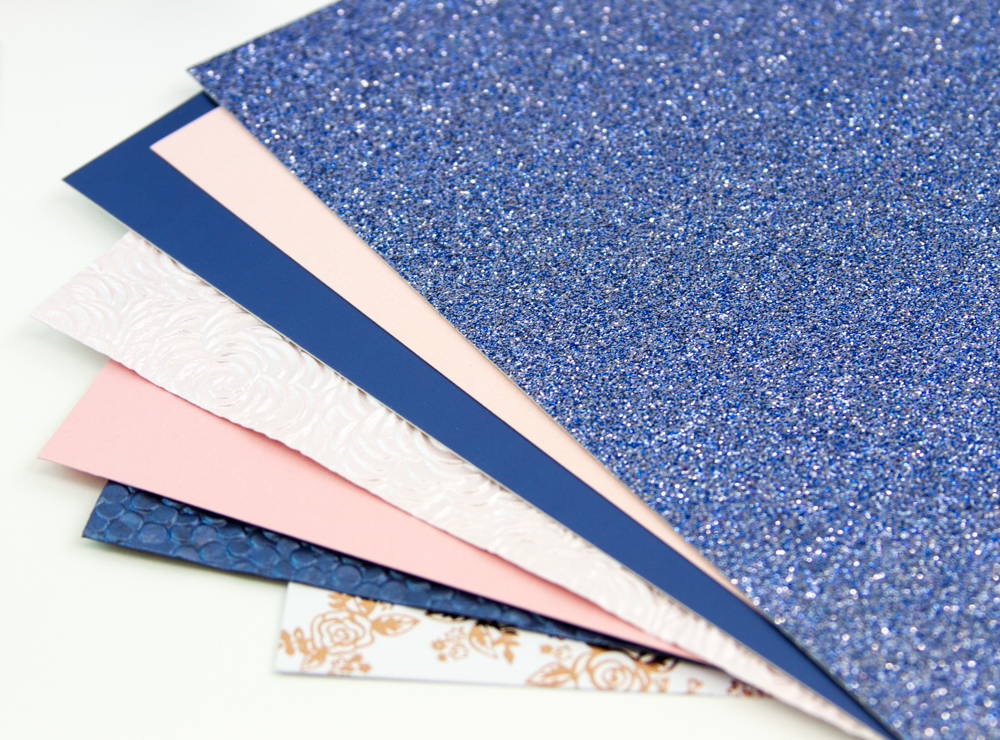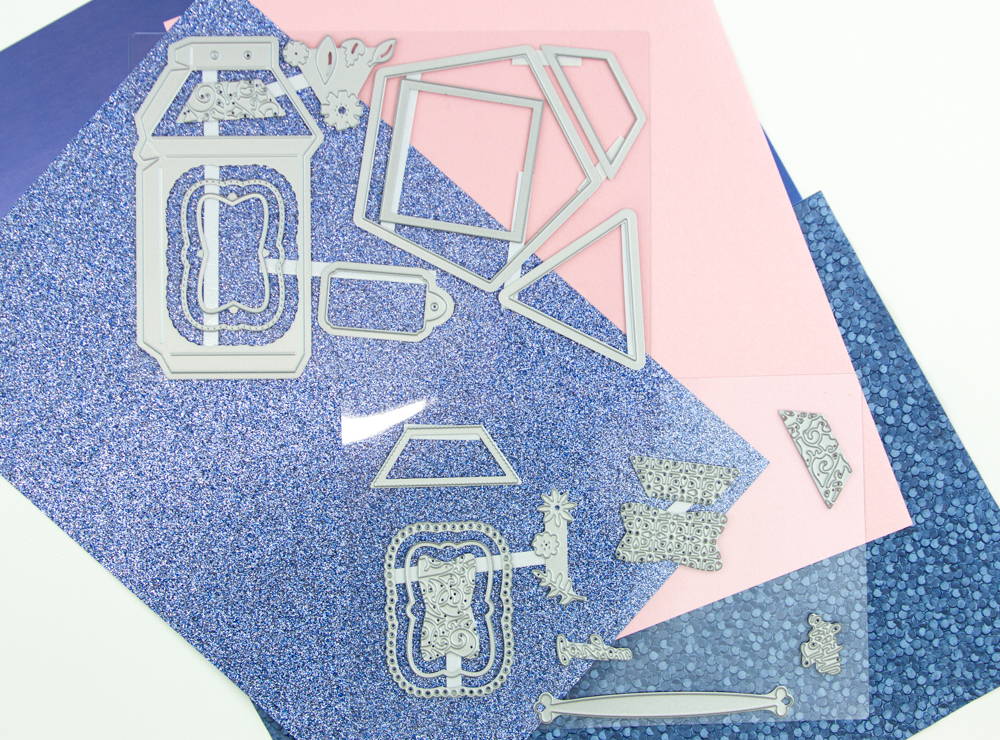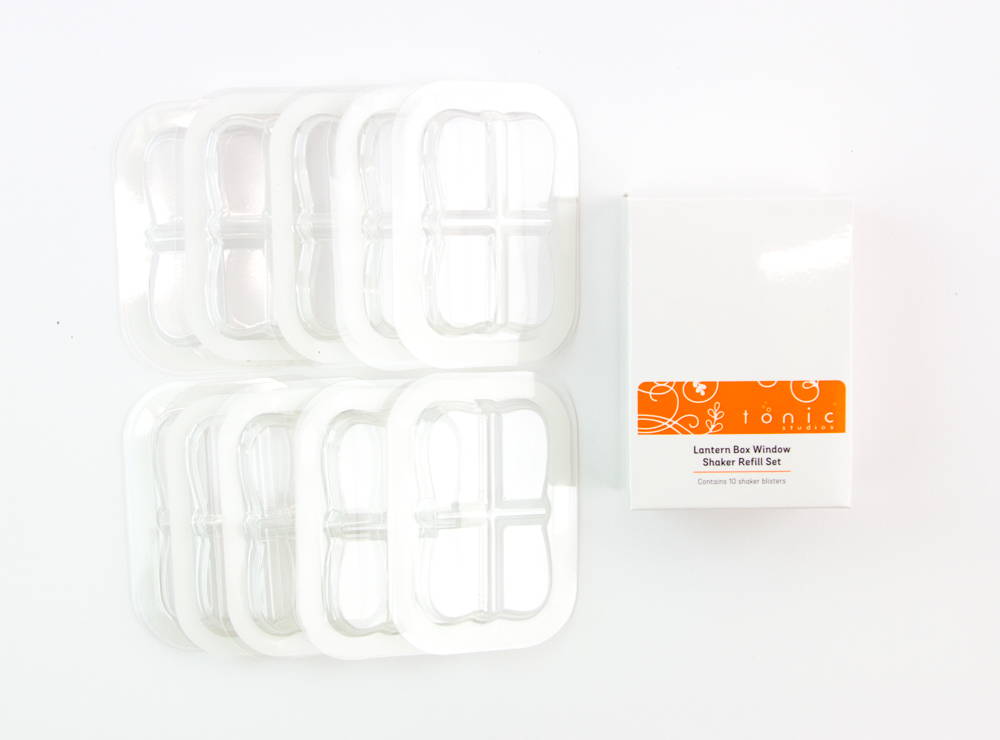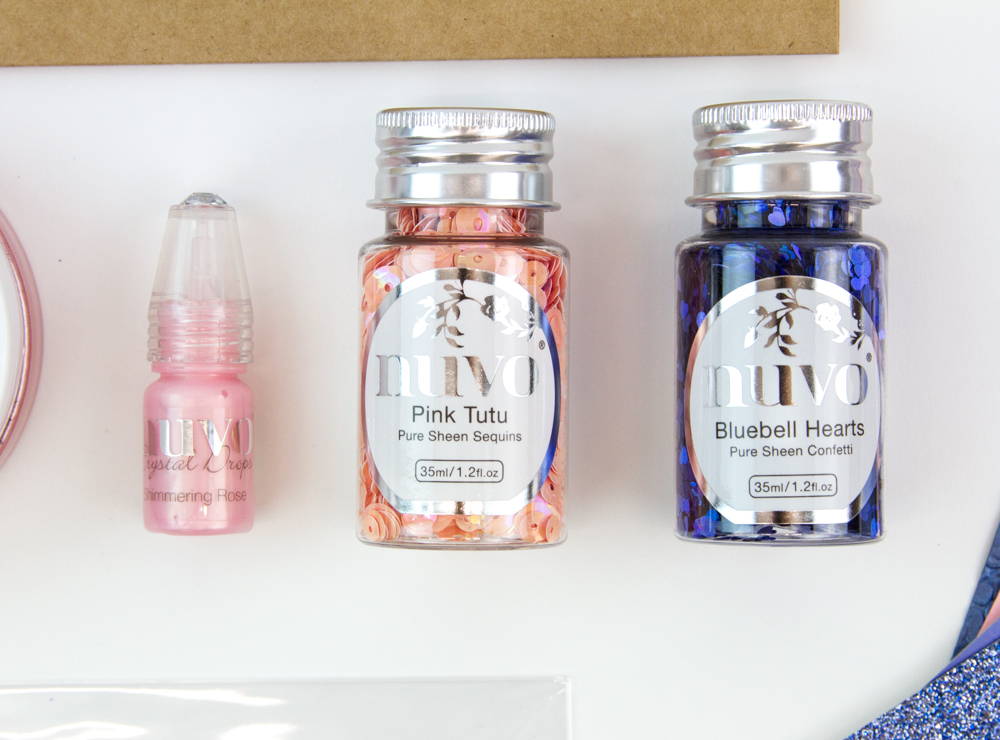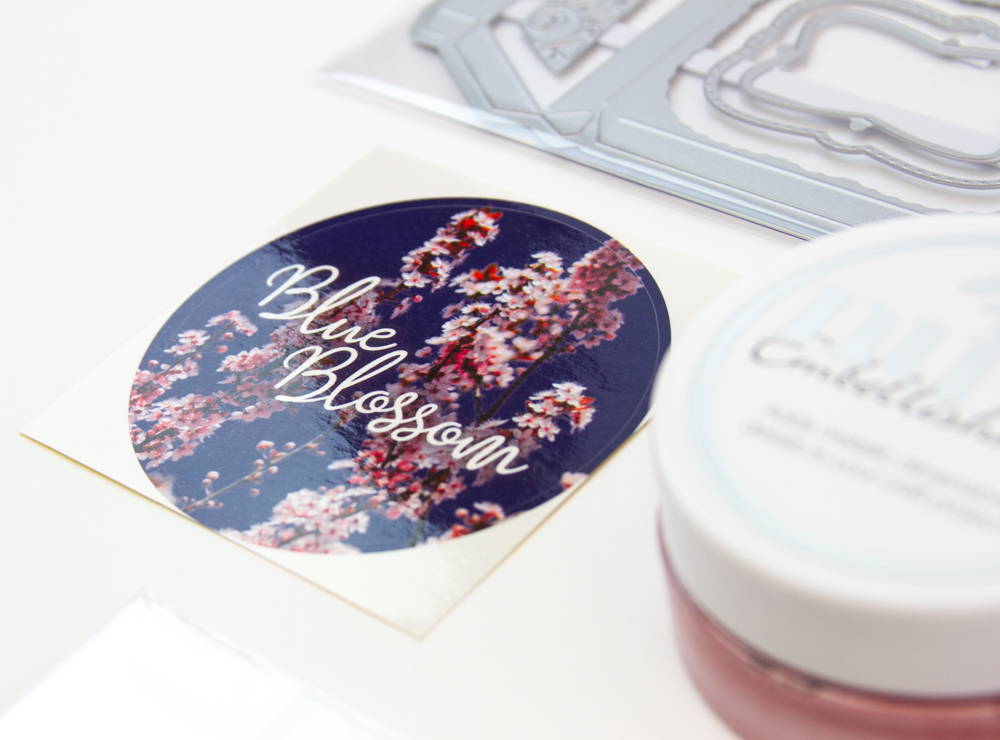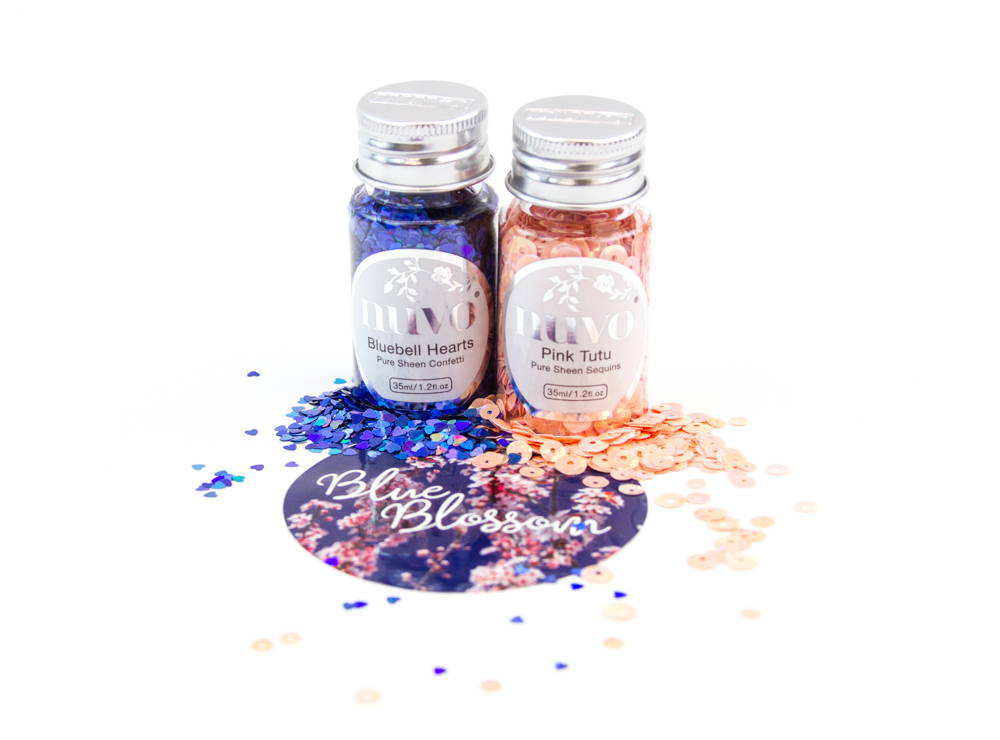 Your Tonic Craft Kit 25 Contains
Exclusive – Lantern Box Die Set - (23 Dies)
Exclusive –Lantern Box Blister Set - (10 Blisters)
Classic Card - Ballet Pink - 1 Sheet - 9089E
Pearlescent Card - Princess Pink - 1 Sheet - 9515E
Speciality Paper - Pink Petals - 1 Sheet - 9884E
Glitter Card - Cobalt Blue - 1 Sheet - 9953E
Pure Sheen Sequin Pot - Pink Tutu - 1146N
Mini Crystal Drop - Shimmering Rose - 2983N
Mirror Card - Blue Obsidian - 1 Sheet - 9479E
Speciality Card - Navy Toile - 1 Sheet - 9845E
Speciality Paper - Midnight Sky - 1 Sheet - 9885E
Foiled Kraft Card - Rose Gold Posies - 1 Sheet - 9349E
Pure Sheen Confetti Pots - Bluebell Hearts - 1070N
Embellishment Mousse - Victorian Blush - 835N
Exclusive - Tonic Craft Kit 25 Sticker
Tools - Tweezers - 986N (First Look)
---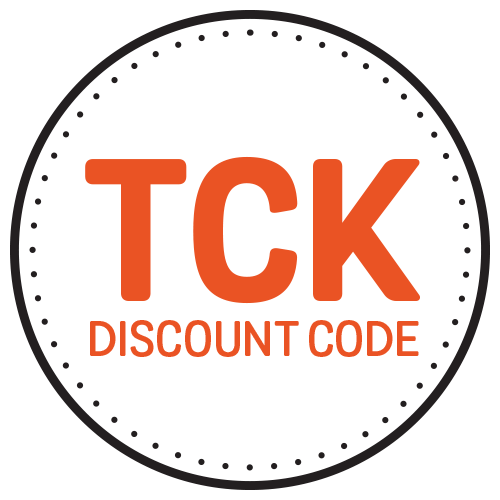 If you purchase a Monthly or Quarterly Subscription you'll receive 10% off any future orders* on the Tonic Online Craft Shop simply by entering TCK at checkout
---
Tonic Unboxing - Tonic Craft Kit 25
---
If you have any questions check out our FAQ page or contact us on support@tonic-studios.com