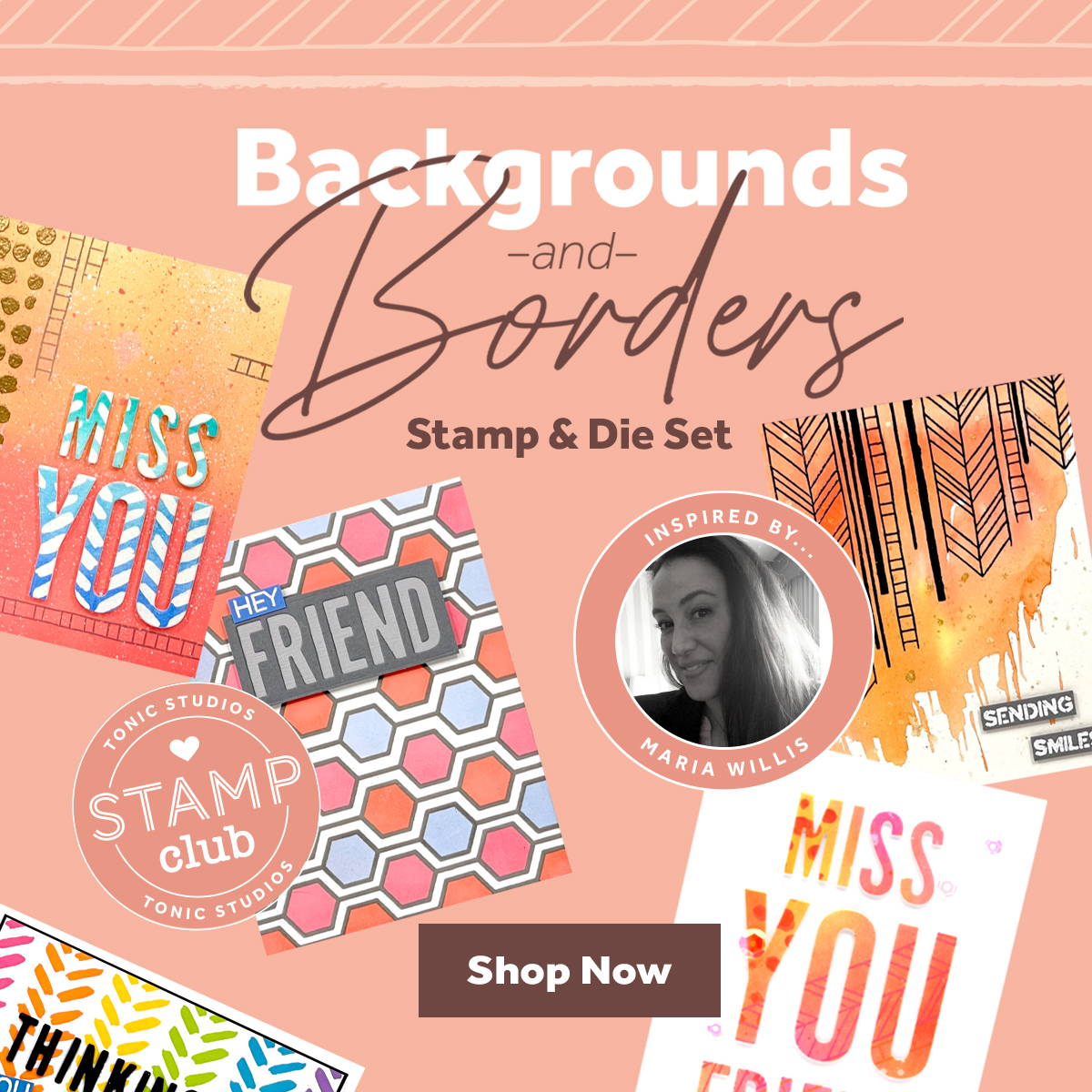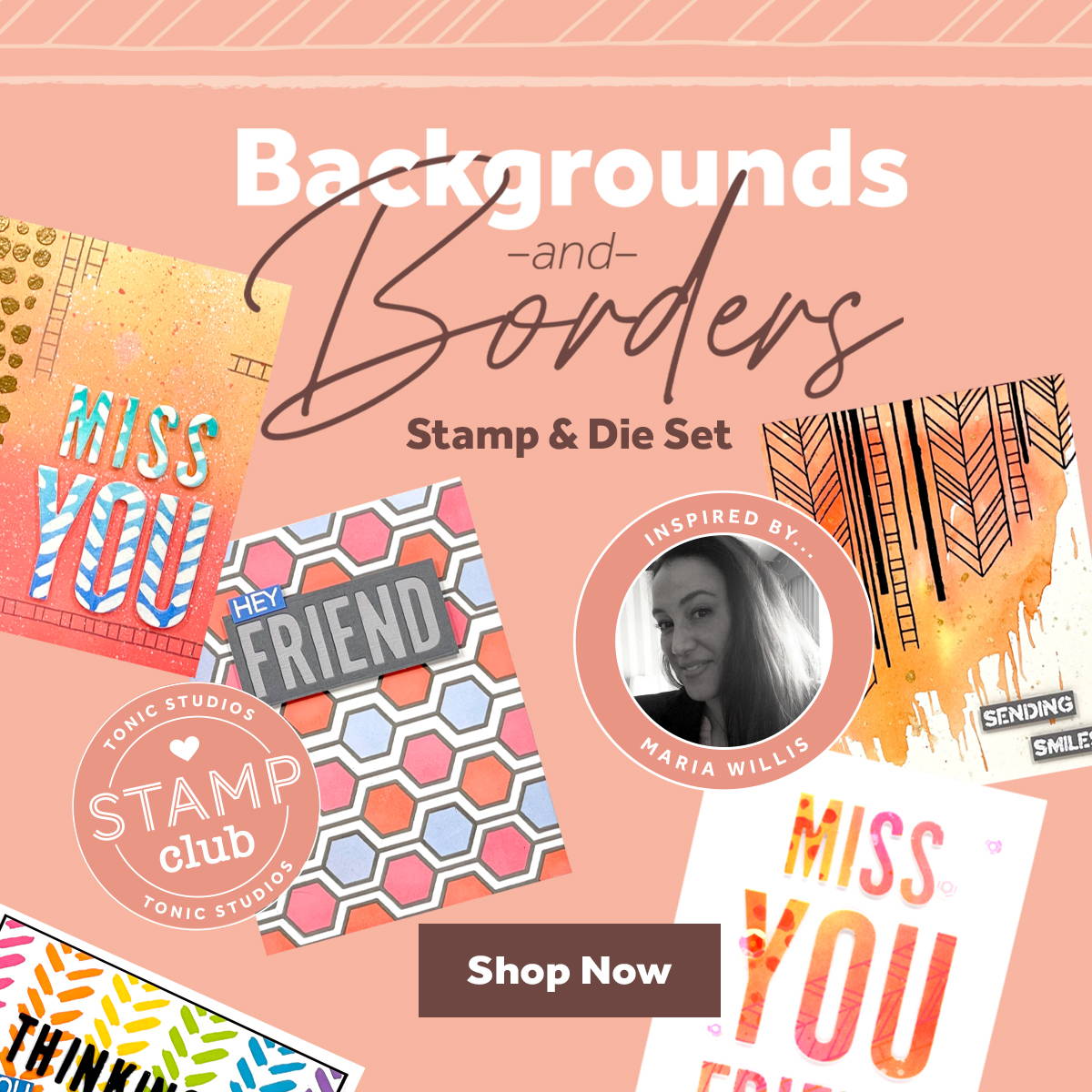 Stamp Club - Backgrounds & Borders

Introducing the Fifth launch of our brand new Stamp Club - Backgrounds & Borders - inspired by Maria Willis!
This offering provides an array of wonderful floral designs - including an ingenious full background stamp - as well as a selection of wonderful sentiments.
---
Create endless wonderful backgrounds with this brand new addition to the Tonic Studios Stamp Club range. Designed to produce both eye-catching and subtle backgrounds, this must-have set is destined to be a go-to product for creative card makers and paper crafters alike!

3746E - Background & Borders A5 6"x8" Stamp Set - inspired by Maria Willis
Set includes 18 stamps including several modern backgrounds and a selection of mix and match sentiments.
3747E - Background & Borders A5 6"x8" Die Set - inspired by Maria Willis
Set includes 18 dies designed to create beautiful die-cut backgrounds and sentiments which seamlessly complement the accompanying stamp set.
26mm x 158mm (1" x 6.25")
✓ Exclusive to Tonic Studios
✓ Inspired by Maria Willis
✓ Each stamp and die set comes pre-packed in a handy storage wallet designed to fit our A5 storage folders.
✓ 6x8" stamp and die set contains 18 stamps and 18 dies.
✓ The Backgrounds & Borders stamp and die will only be sold as a bundle.
✓ Not a club or subscription-based program but a small monthly stamp release.
✓ Limited Stock available
Inspiration from your favourite crafters...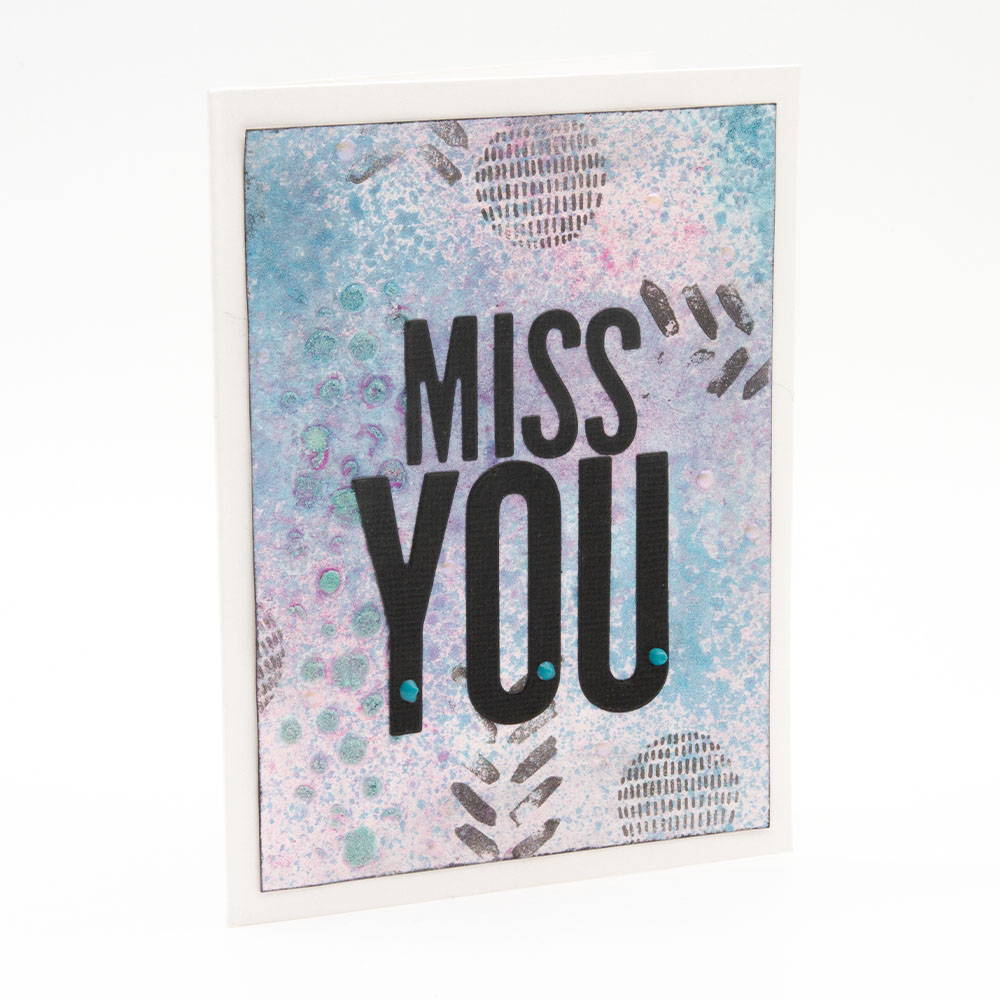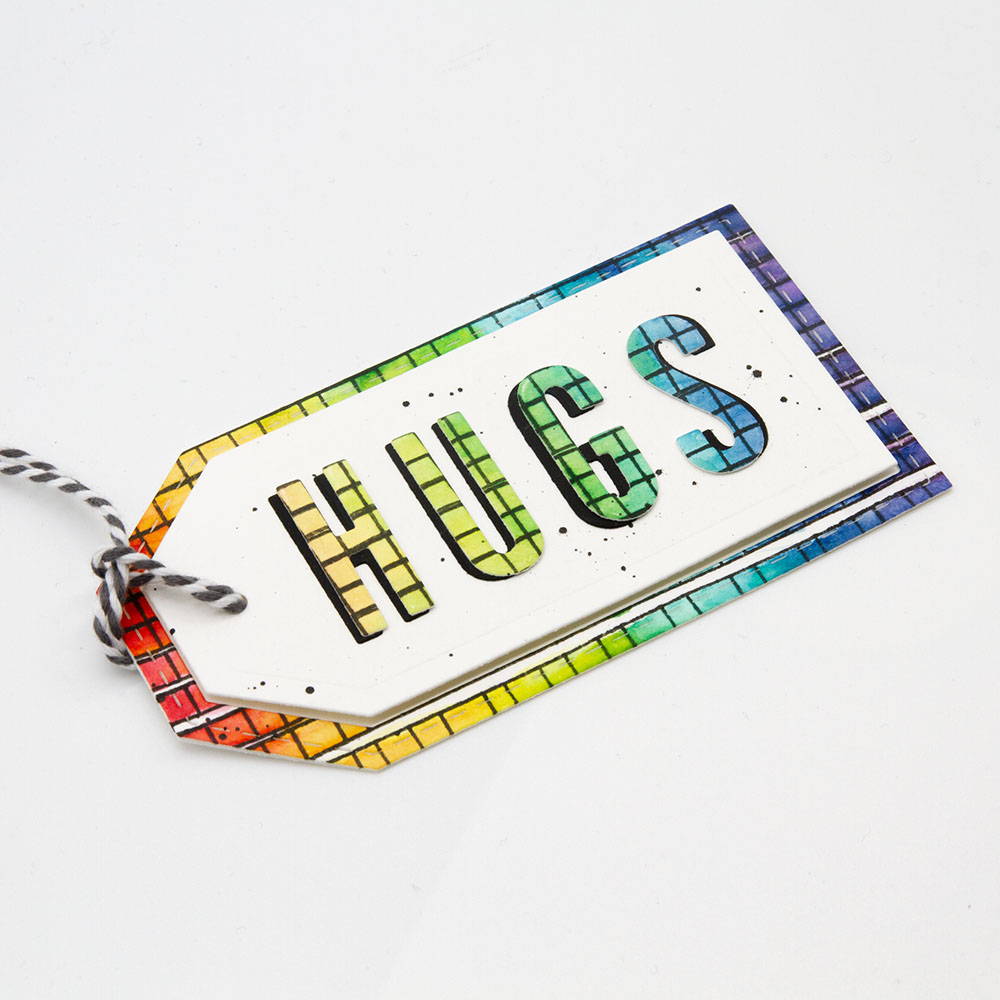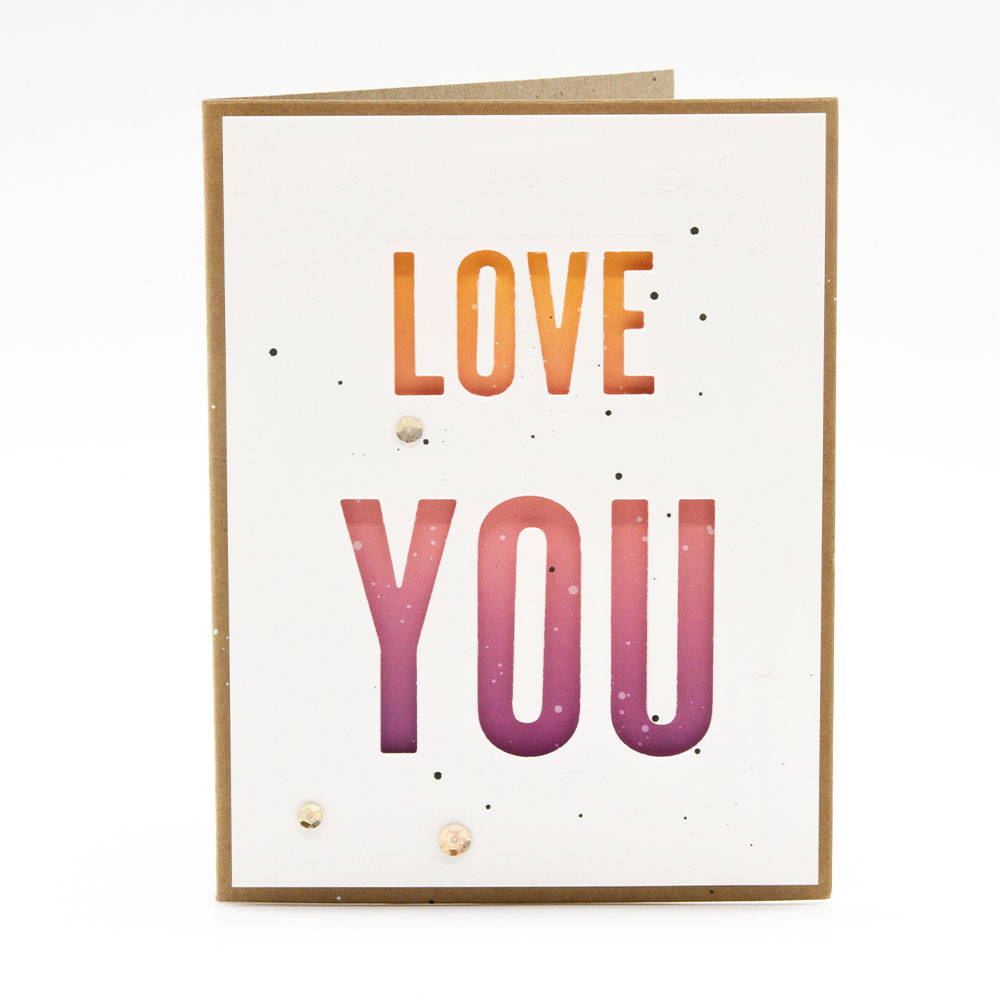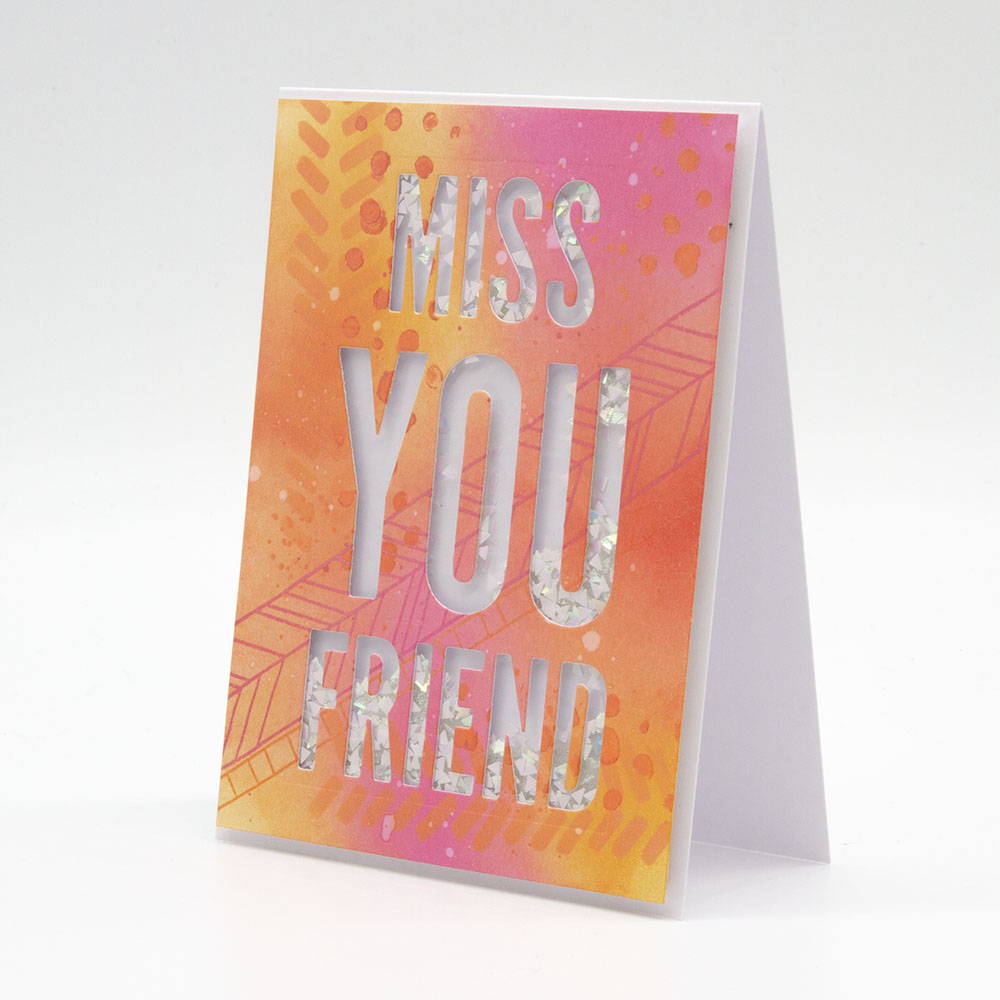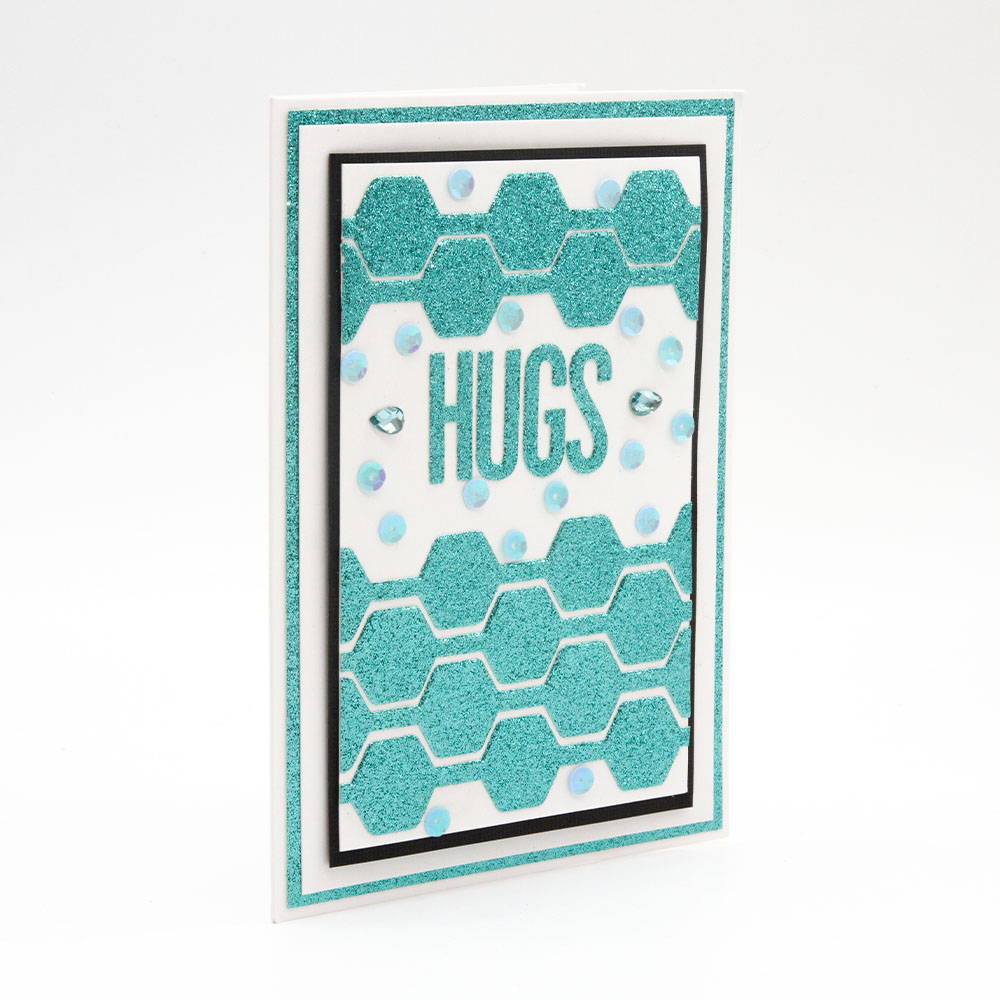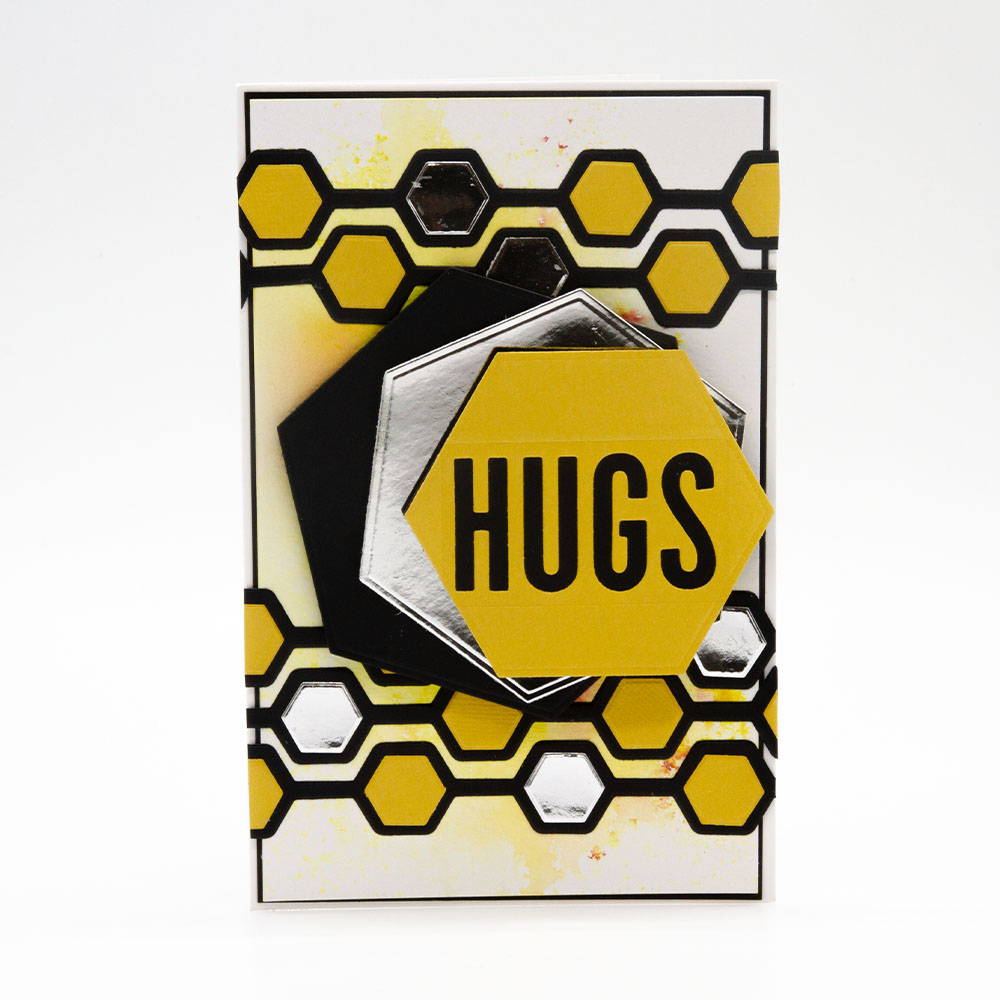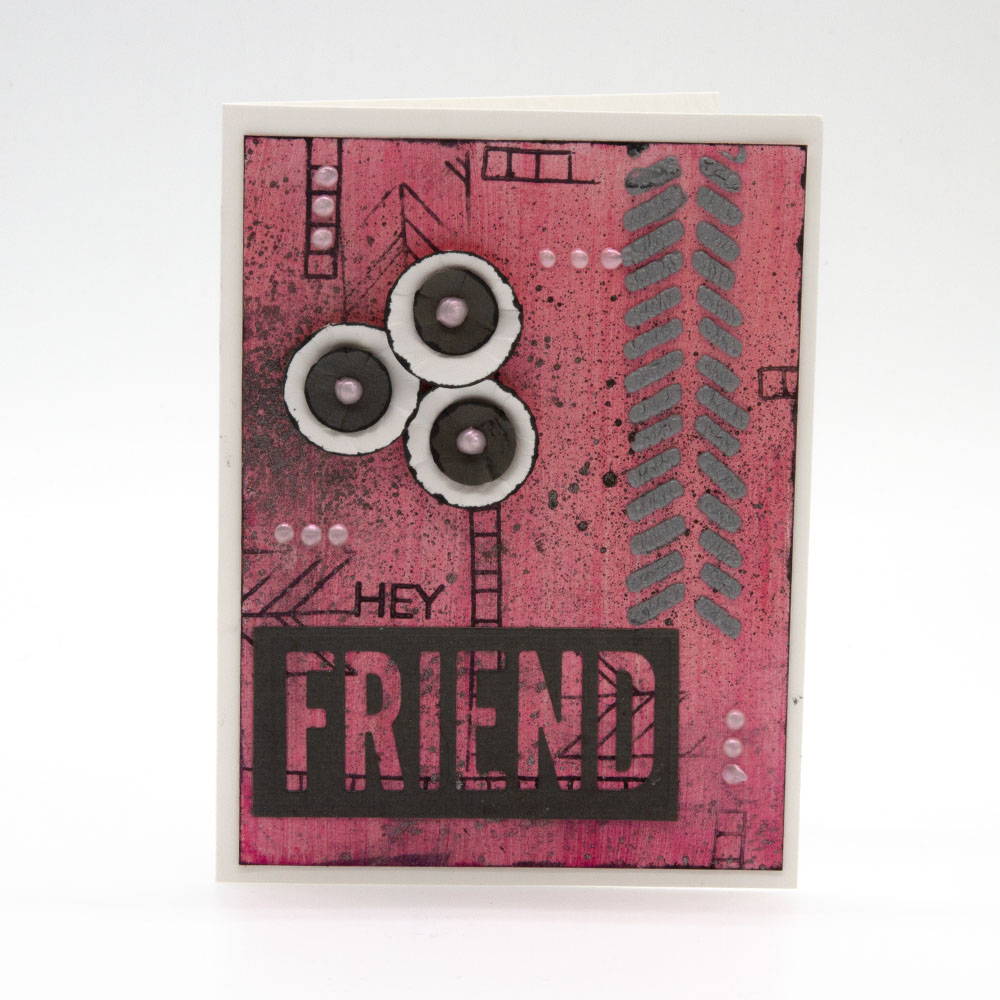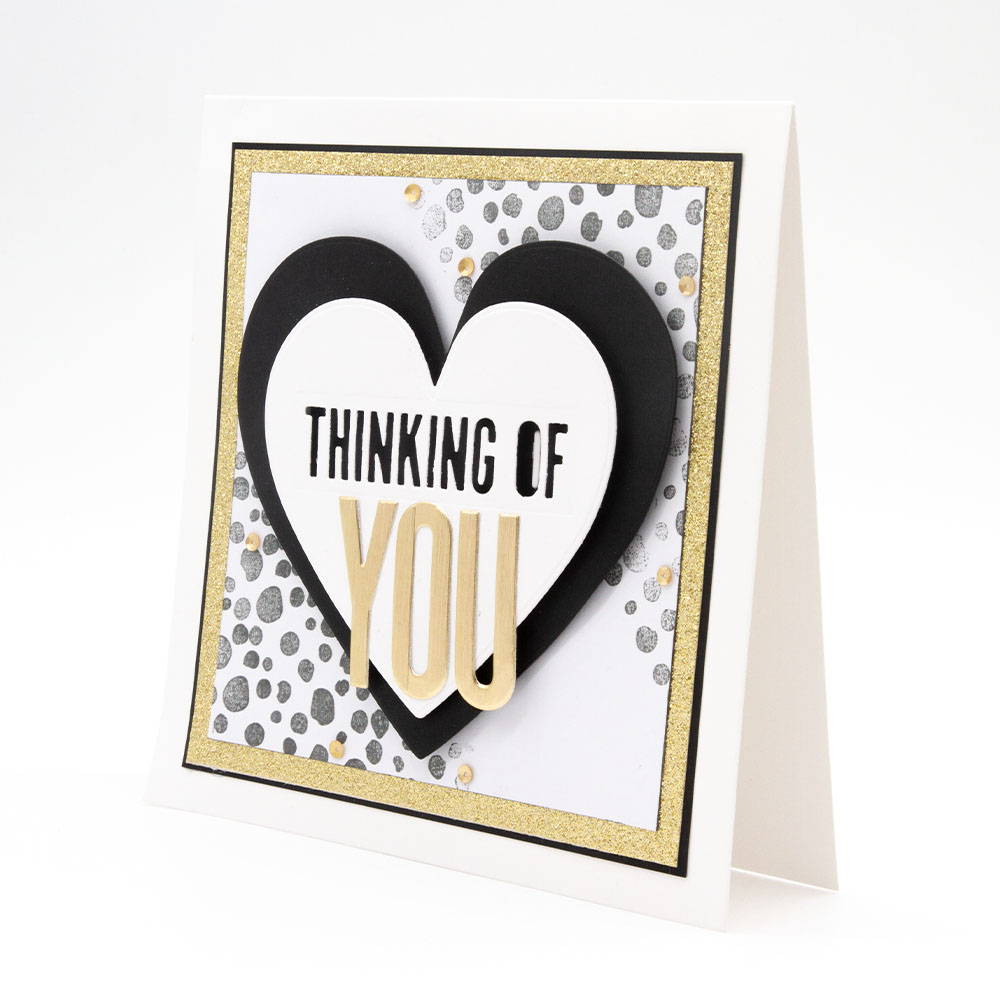 Want to store more than ever before?

For the first time, we're adding an A5 Die Case to our essential storage range. The new A5 storage folder gives you more room than ever before to store your die sets securely.

Including, six large magnetic sheets and inserts, looking after your dies the right way has never been easier.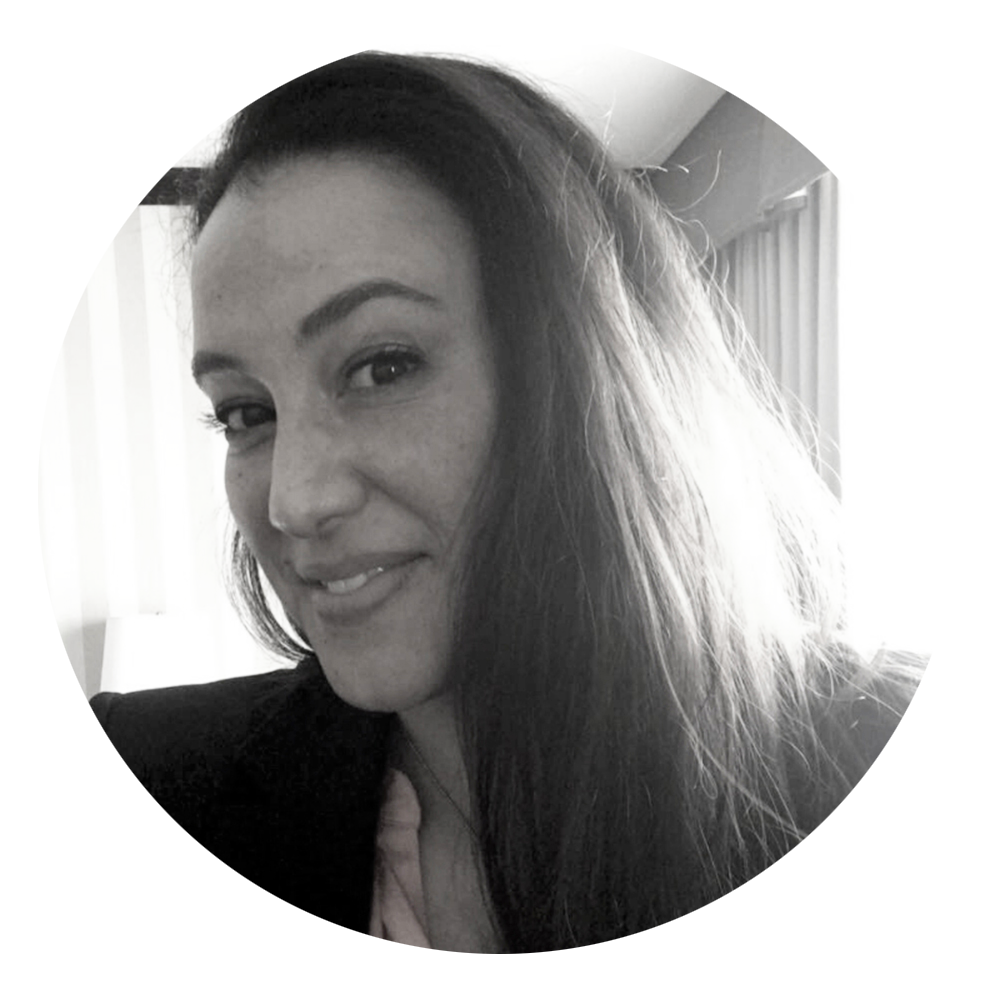 Stamp Club - Backgrounds & Borders
Hi! My name is Maria Willis. I've been a lover of arts and crafts and homemade things my whole life. In 2015 I was introduced to stamping and card making. Since then I've a discovered a love for mixed media, exploring products in-depth to figure out all the ways I can use them, and making a big crafty mess! I'm so excited that I'm able to share the joy I get from crafting with you.
Borders & Backgrounds with Vianney Luna

Stamp Club Card Ideas With Shilpa Saleh

Bold Word Quartet With Christine Smith

Cardmaking With Lolly Palooza

Borders & Backgrounds With Ruth Hamilton

Up Close & Personal With Christine Smith

Backgrounds & Borders Card Ideas with Maria Willis

---
Don't forget, active Tonic Craft Kit Subscribers get 10% off their basket using the discount code "TCK" at checkout too!