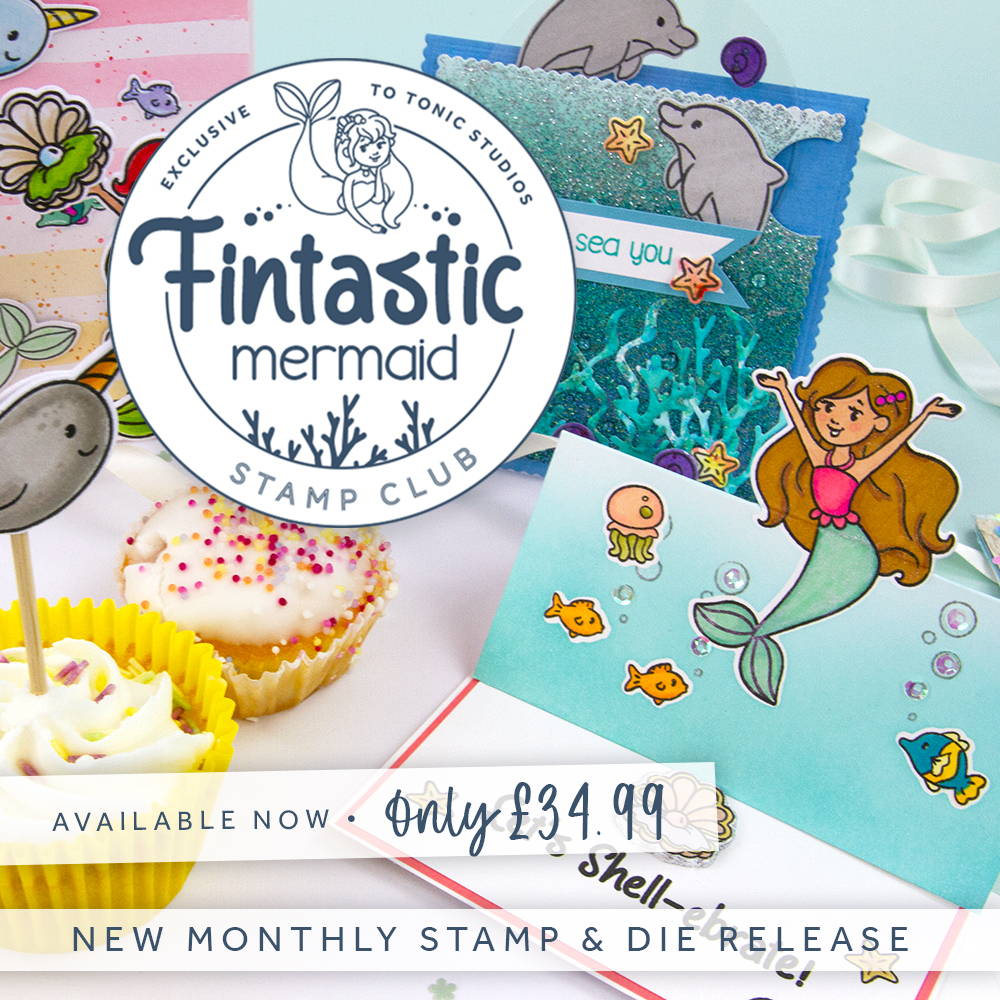 Stamp Club - Fin-Tastic Mermaid
Introducing 'Fin-Tastic Mermaids' - the next great addition to our ever popular Stamp Club range!
This delightful set features 20 enthralling aquatic stamps with a selection of playful mermaid and sea creature characters! Additional decorative elements - including sunken treasure, shells, pearls and bubbles - are included to make crafting your magical scene a sea breeze!
Why Not Pair Up With Our Stamping Starter, Fin-Tastic Mermaids Craft Bundle?
Inspiration from your favourite crafters...
Stamp Club - Fin-Tastic Mermaids
Up Close & Personal - Fin-tastic Mermaids
Don't forget, active Tonic Craft Kit Subscribers get 10% off their basket using the discount code "TCK" at checkout too!