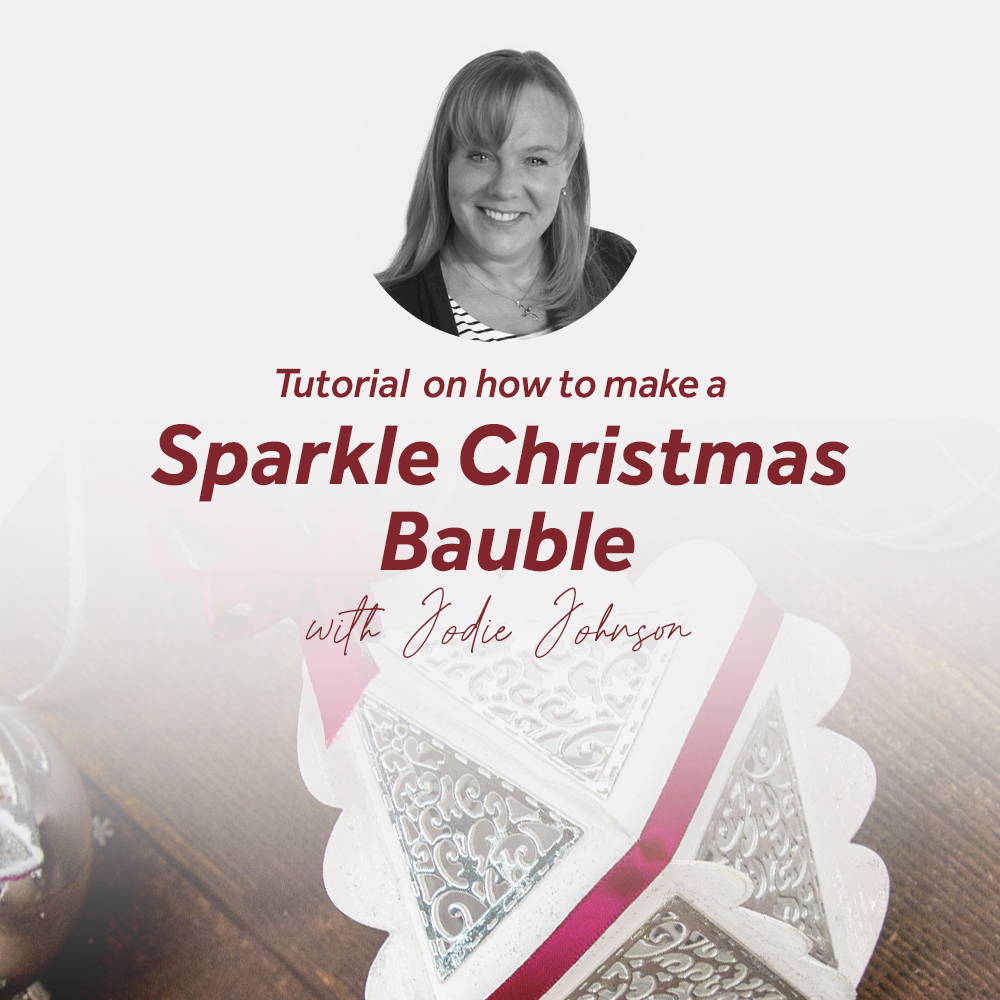 Craft Perfect Classic Card – Bright White
Craft Perfect Mirror Card – Chrome Silver
Nuvo Deluxe Adhesive
Nuvo Glitter drops – Silver Moondust
Burgundy ribbon 6mm and 10mm
Hot Glue Gun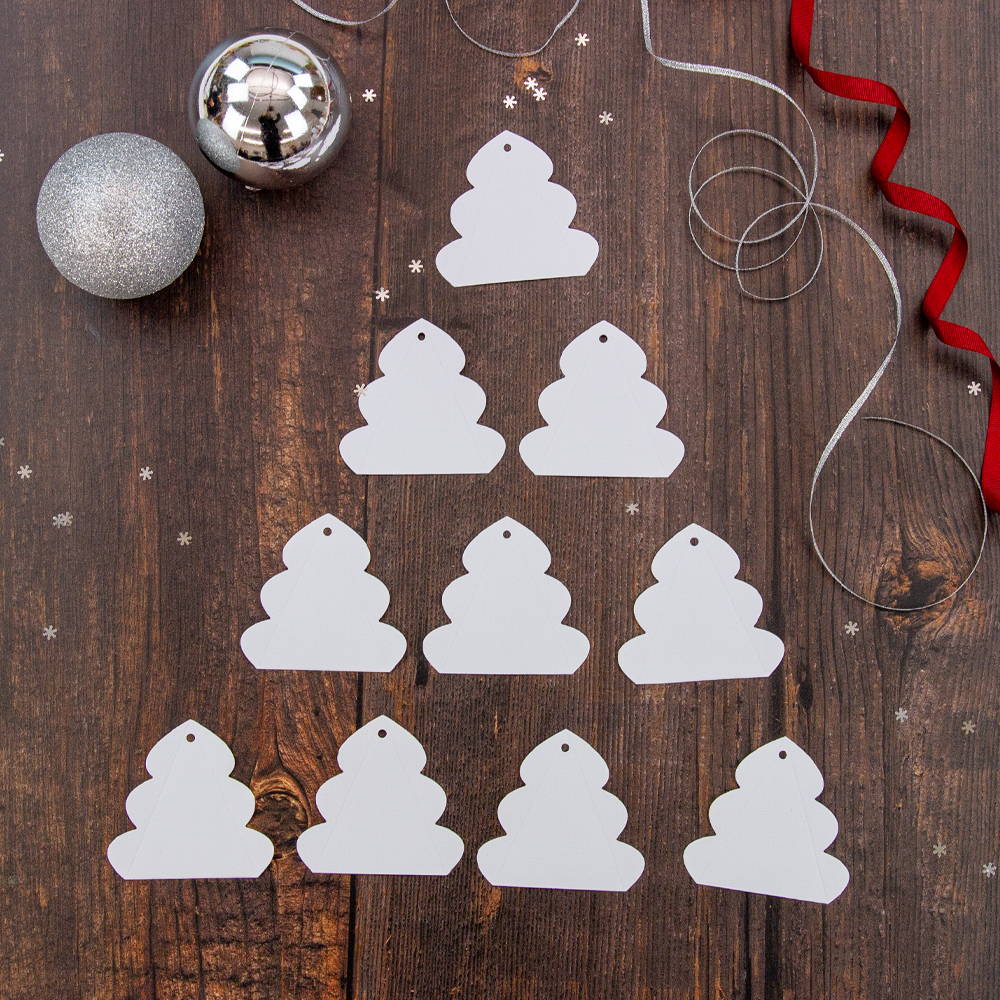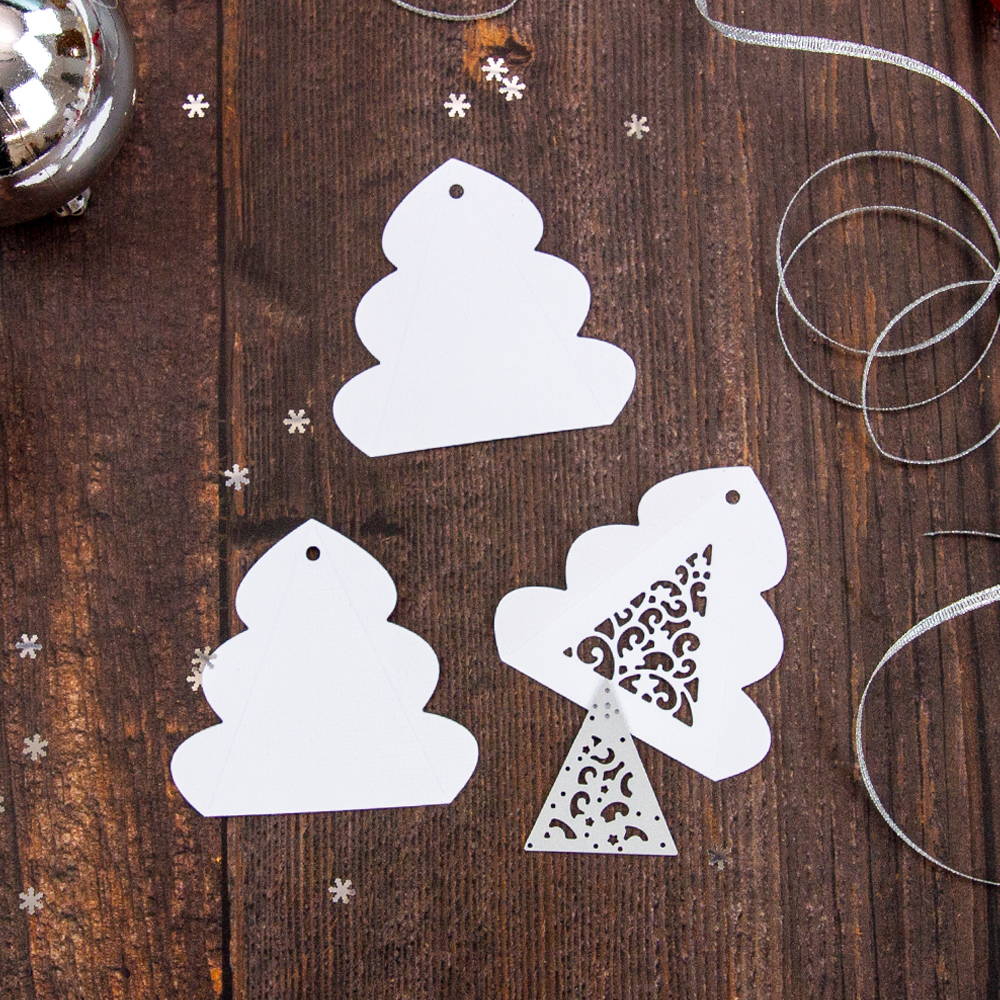 Cut patterned die into each base shape.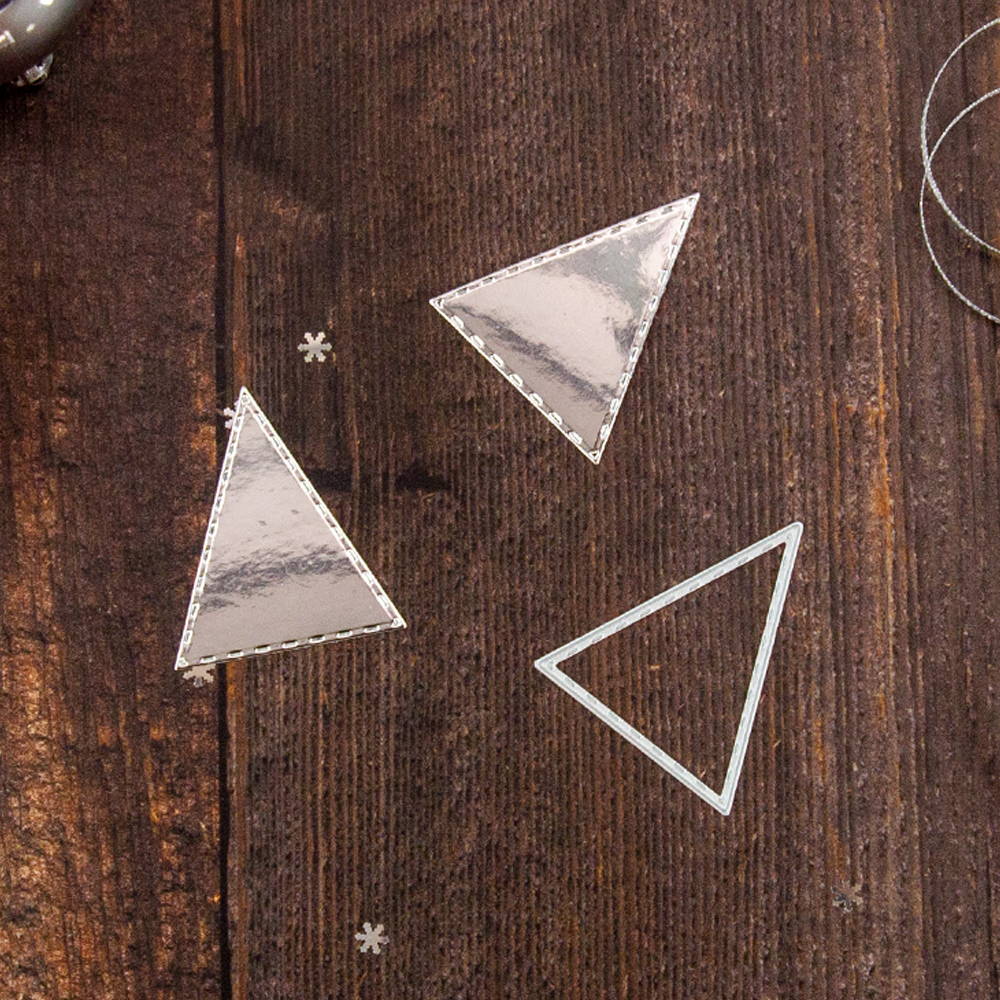 Cut 10 silver triangle layers.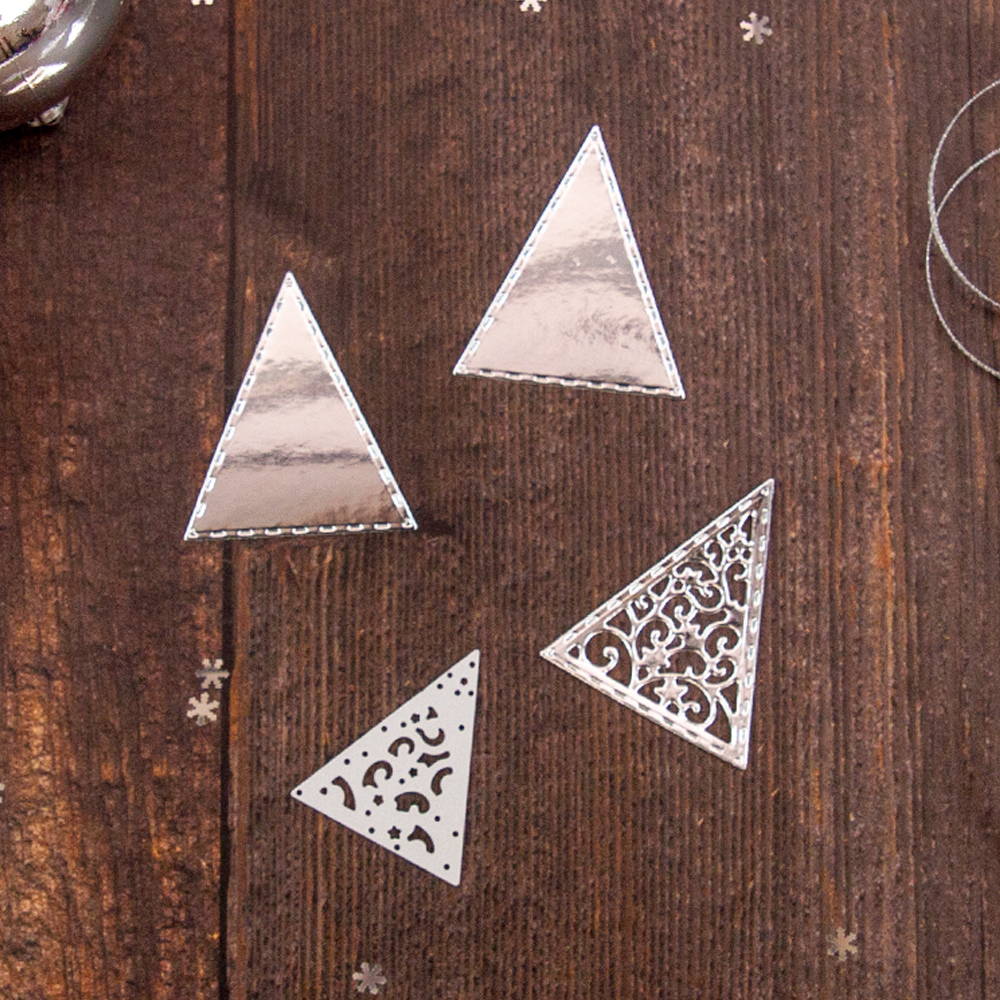 Cut patterned die into each layer.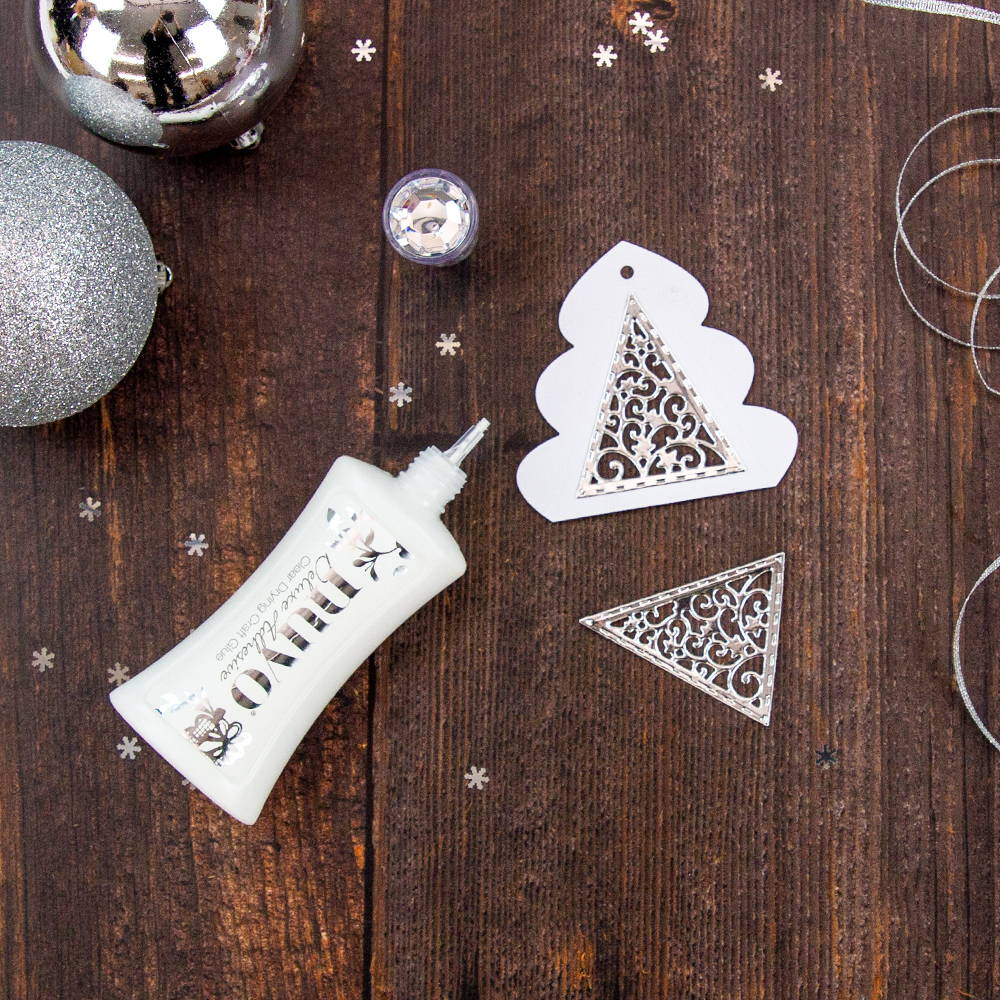 Glue triangle layer to each base shape. (If you would like to add an acetate backing layer, add it now)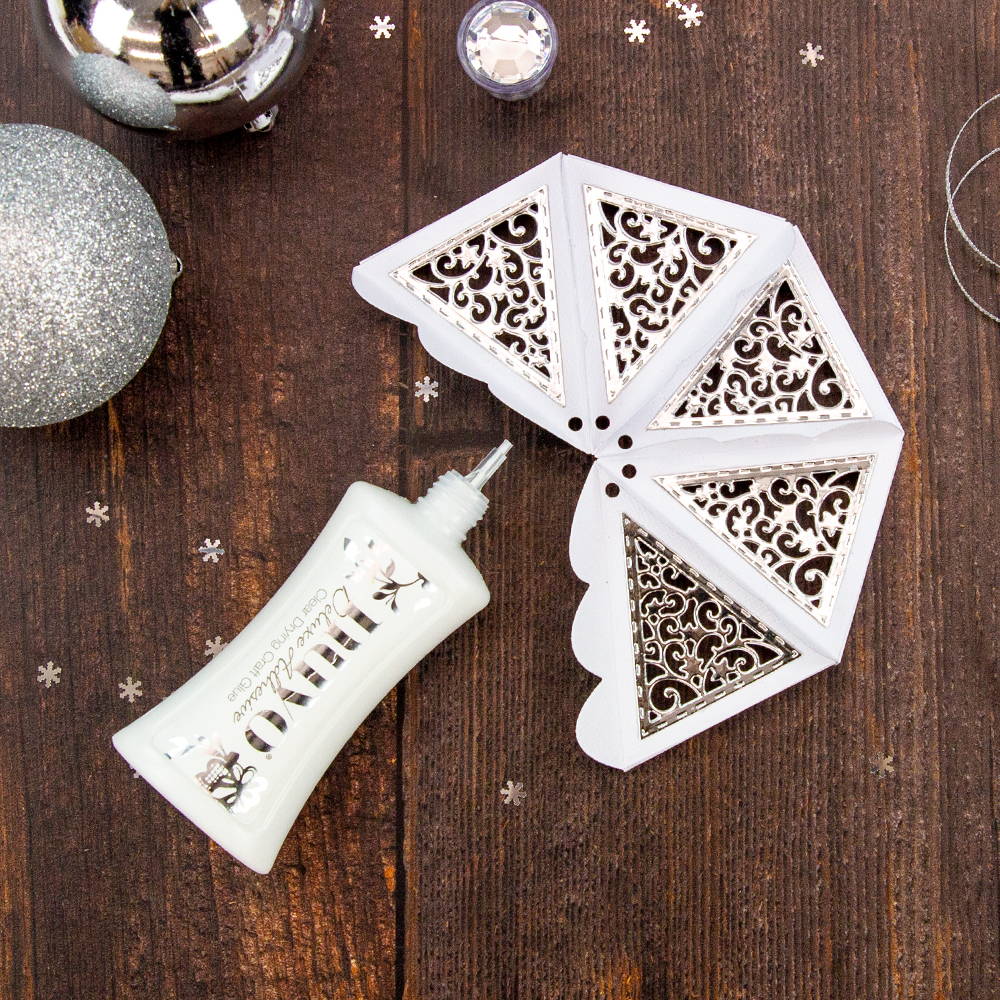 Cut a 1cm strip of card. Fold in half and cut to length of flat side of base shape.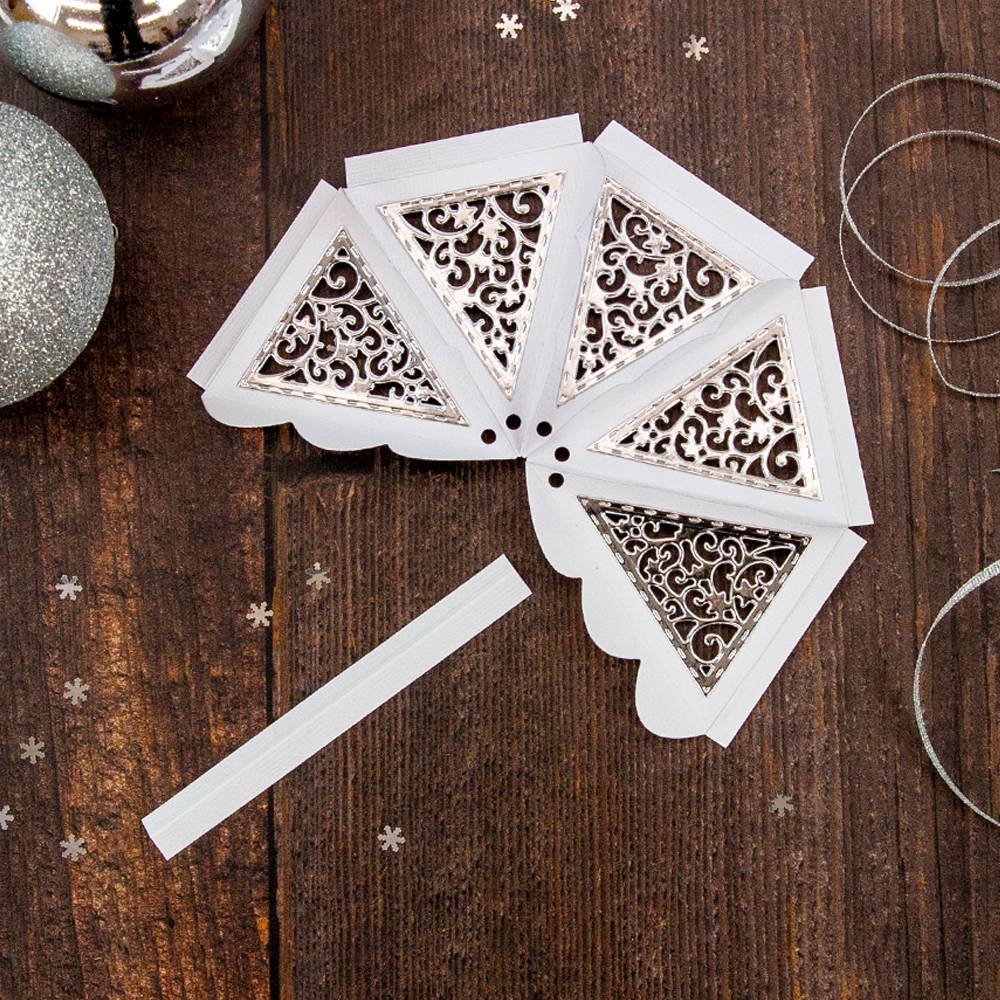 Add a base shape to each of the folded strips.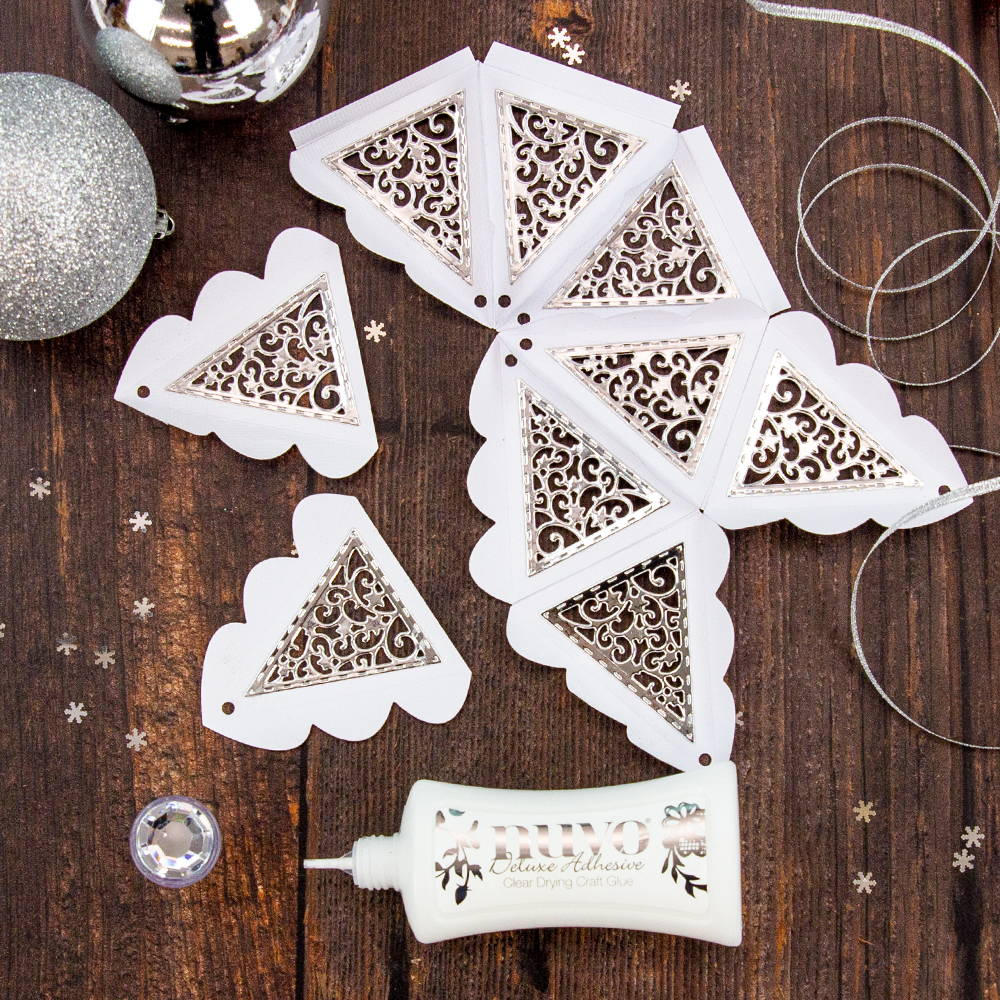 Glue scalloped edges together.
Glue last 2 scalloped edges together to close bauble.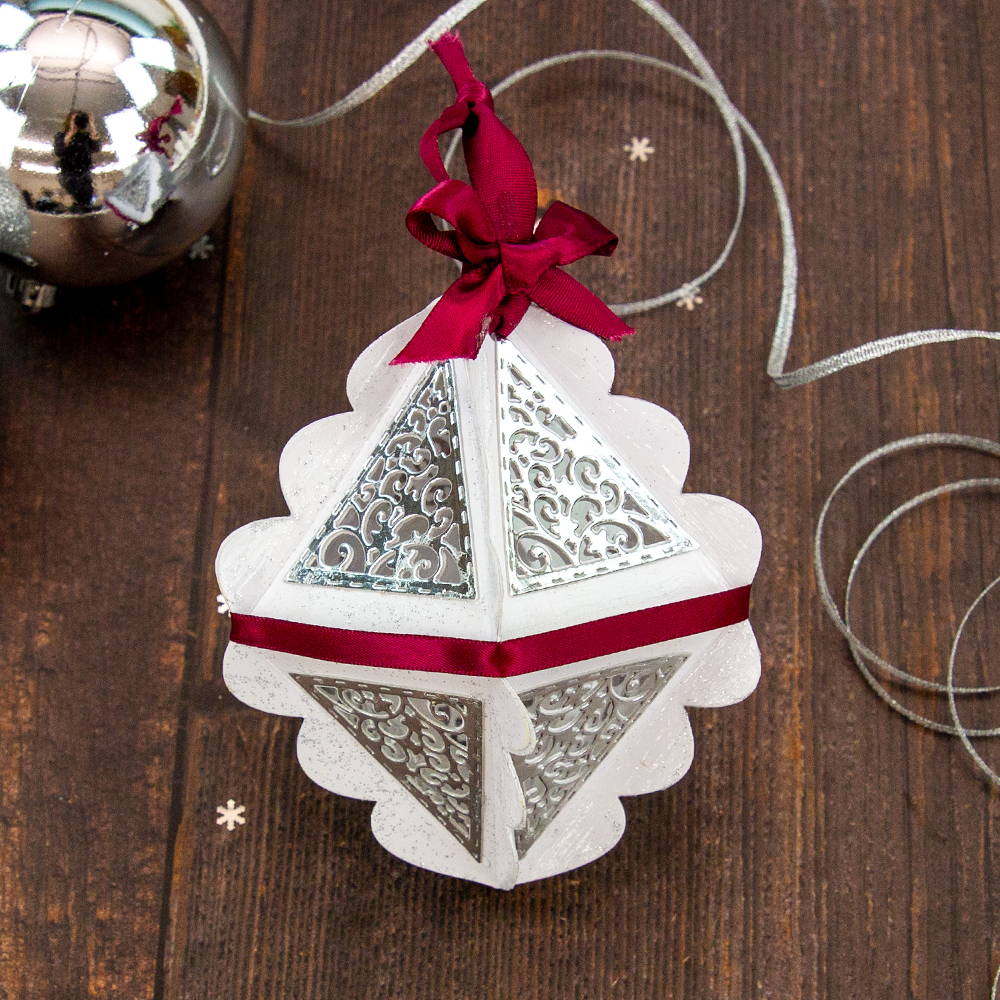 Paint glitter drops onto card to add shimmer. Decorate with ribbon.