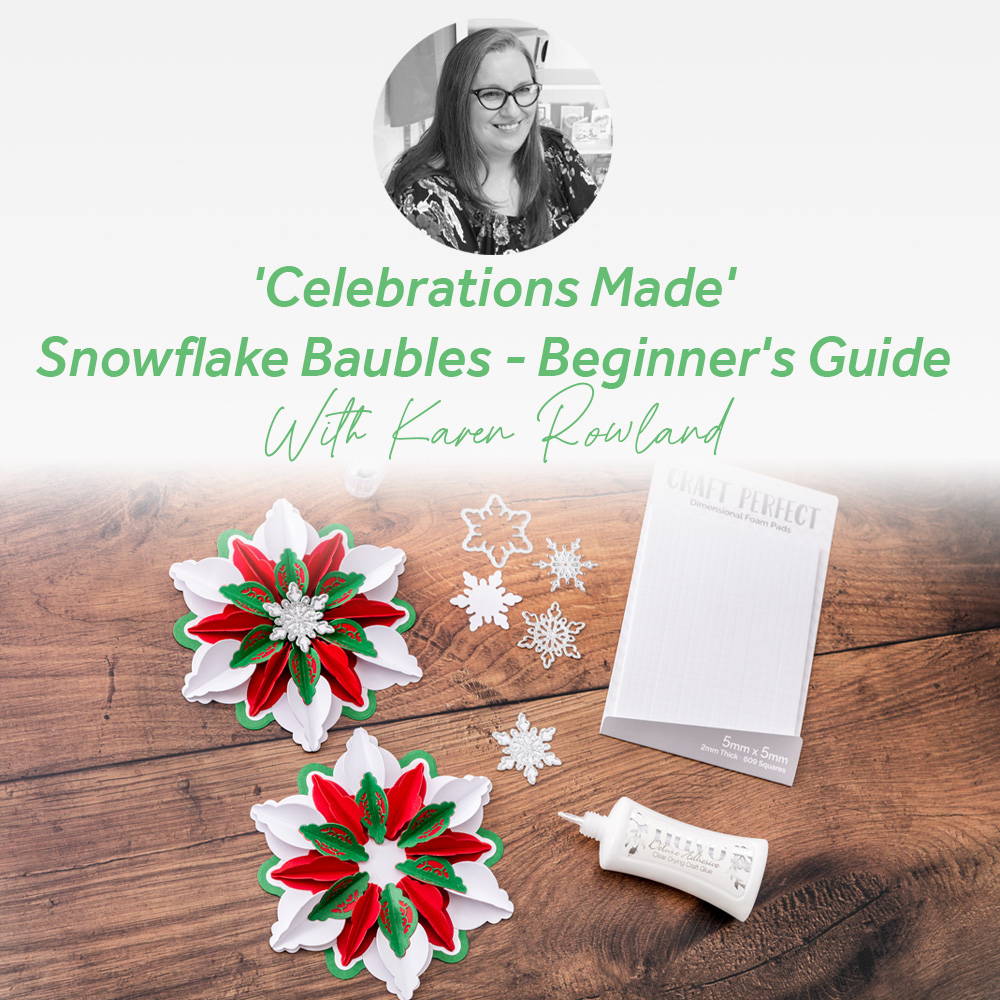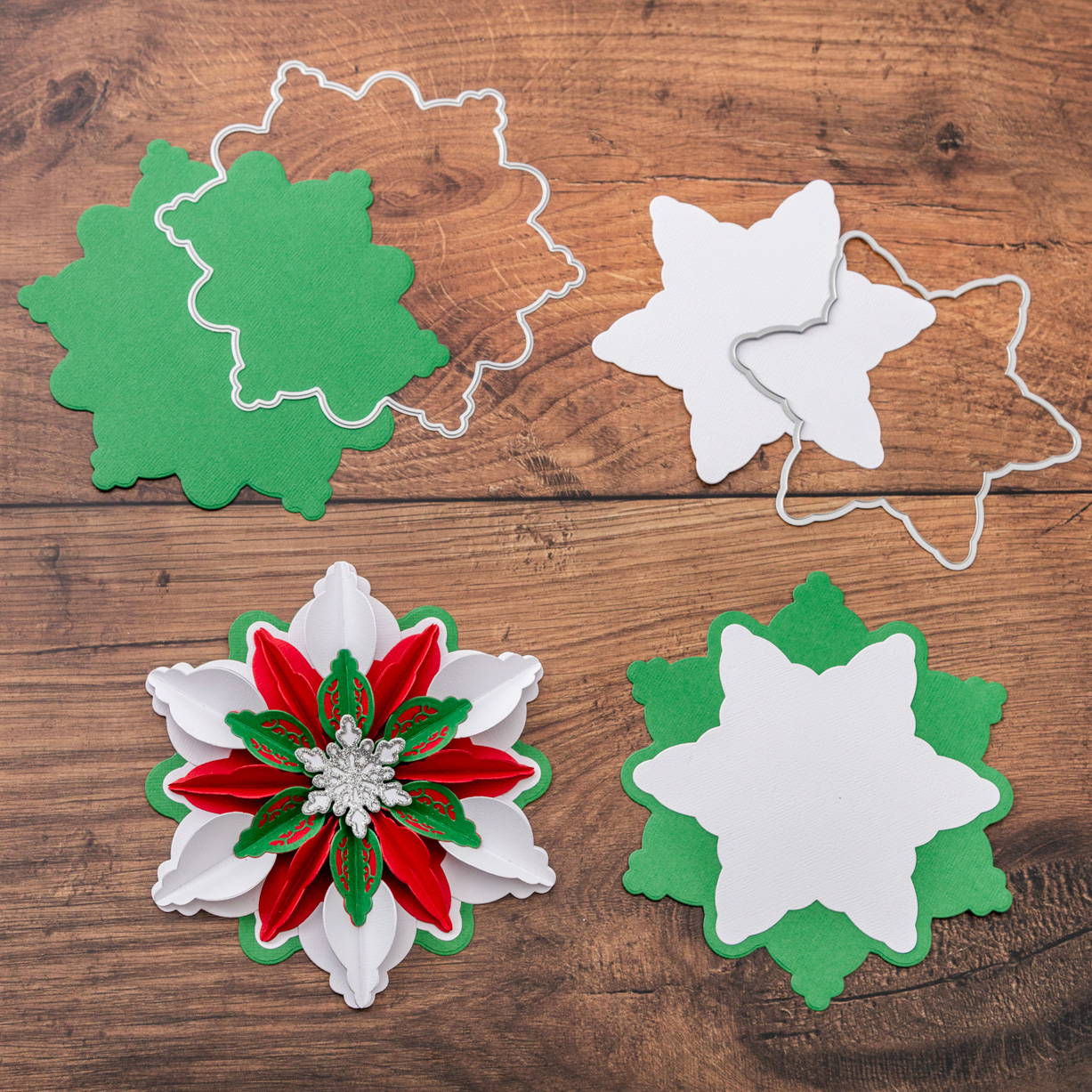 Cut the two largest snowflake outer edge dies and layer together to form the backing for your 3D snowflake.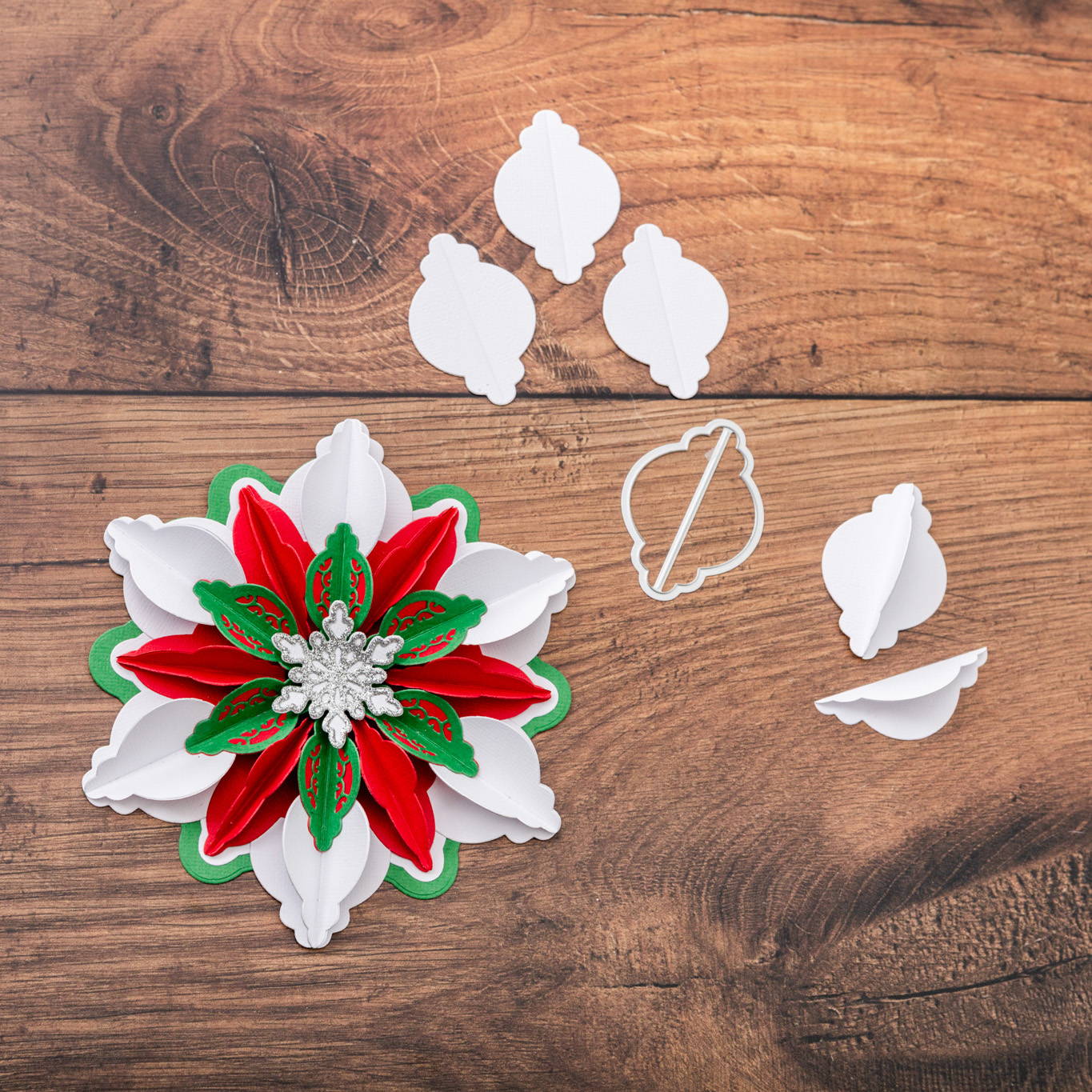 To create 3D baubles you need three die cuts of the same bauble die. Fold each die cut and glue half of one bauble to the next.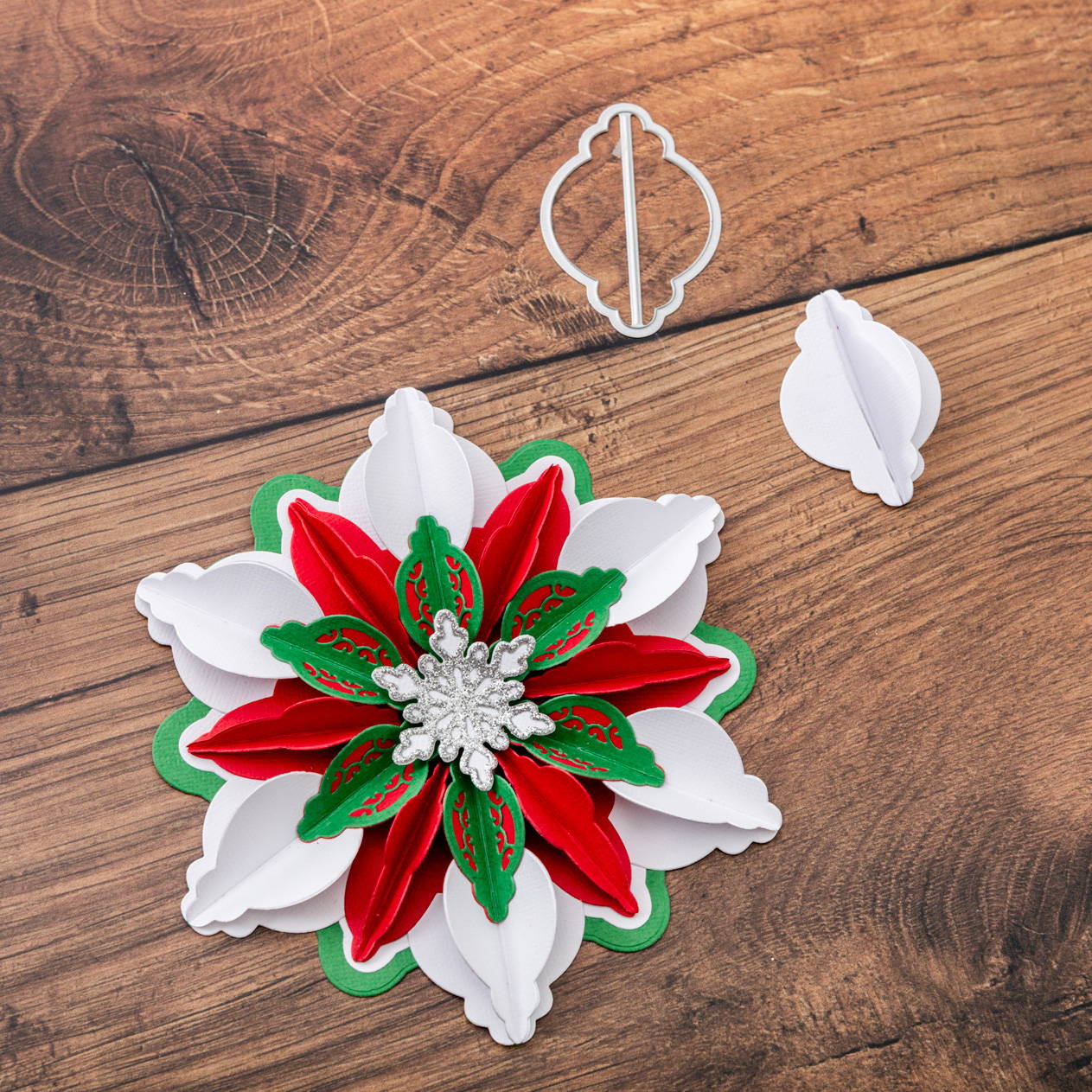 Add the final die cut and you bauble is ready to attach.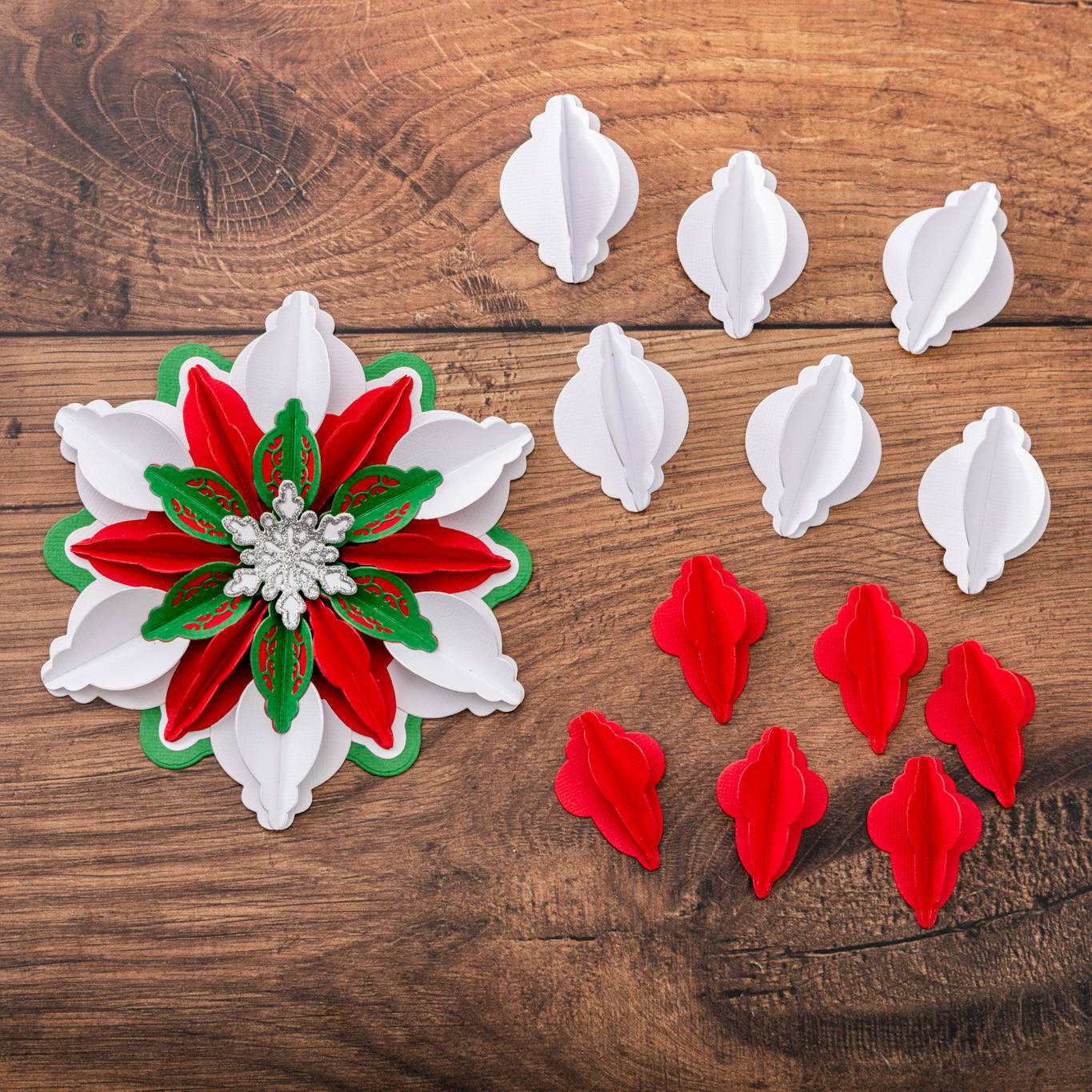 Make six of the large round baubles. make six of the smaller shaped baubles.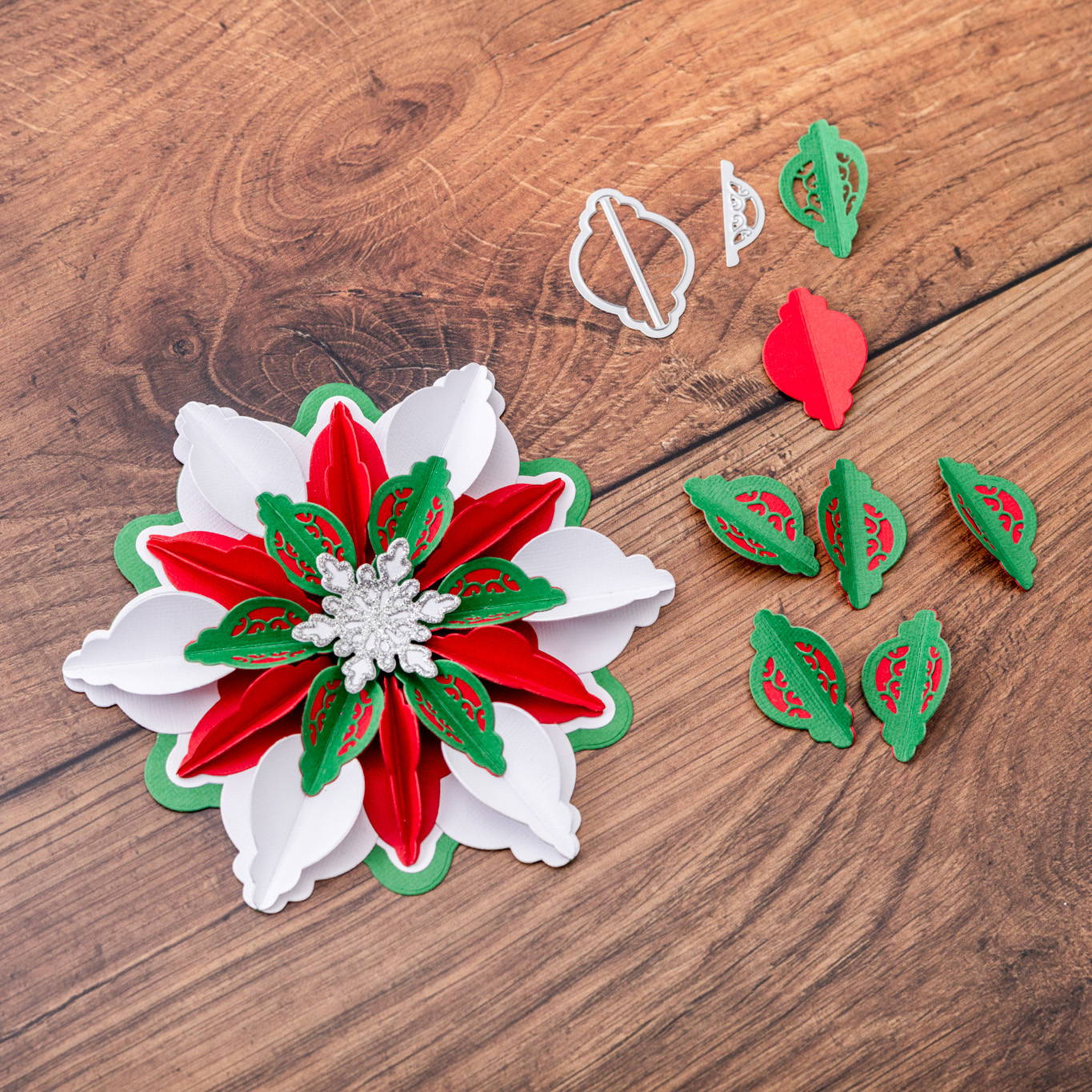 Taking the small round bauble die, cut six for your backing layers and another six adding the pattern die, fold and layer these.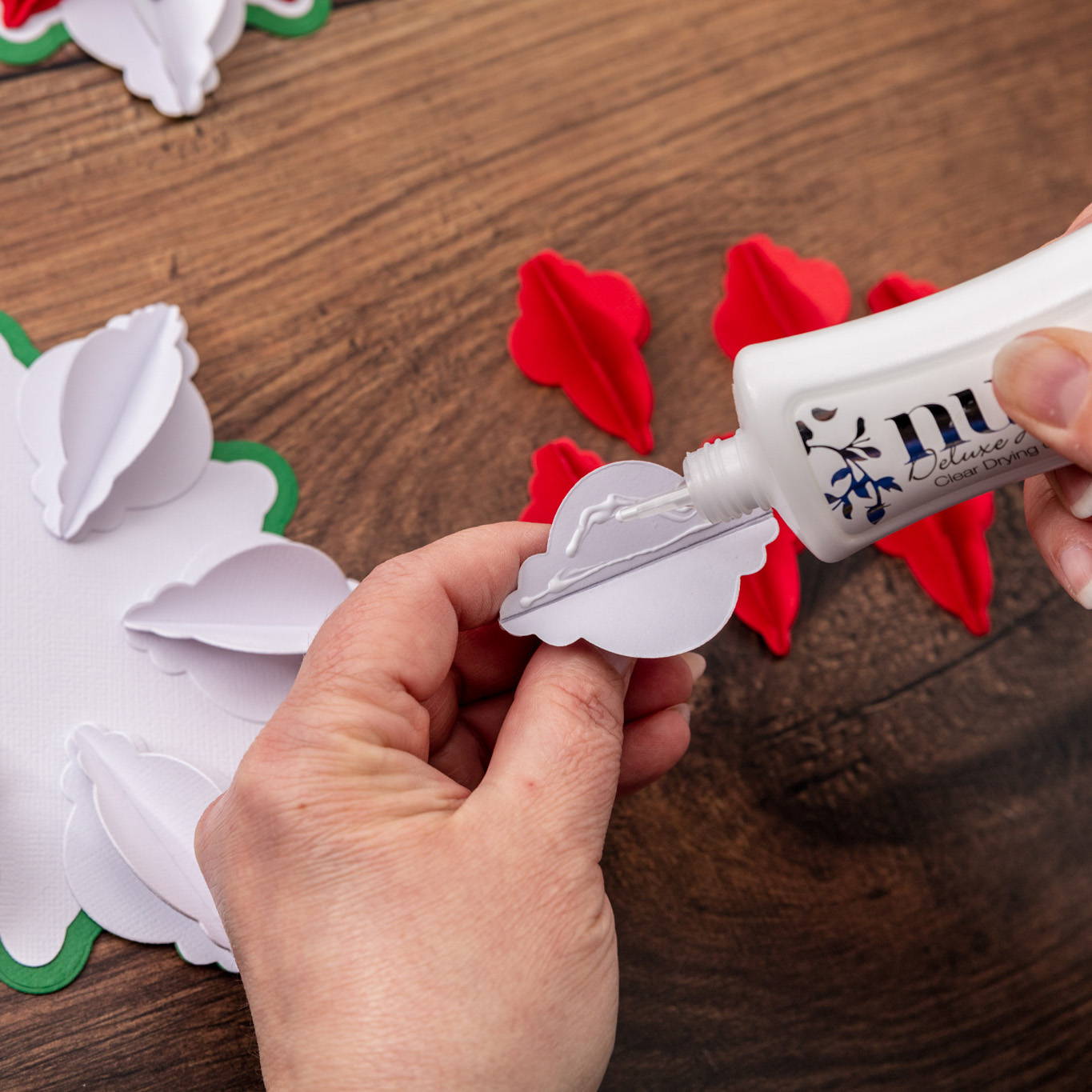 To assemble your 3D Snowflake, adhere the large round baubles evenly to the backing layer, lining up with the shaped edge.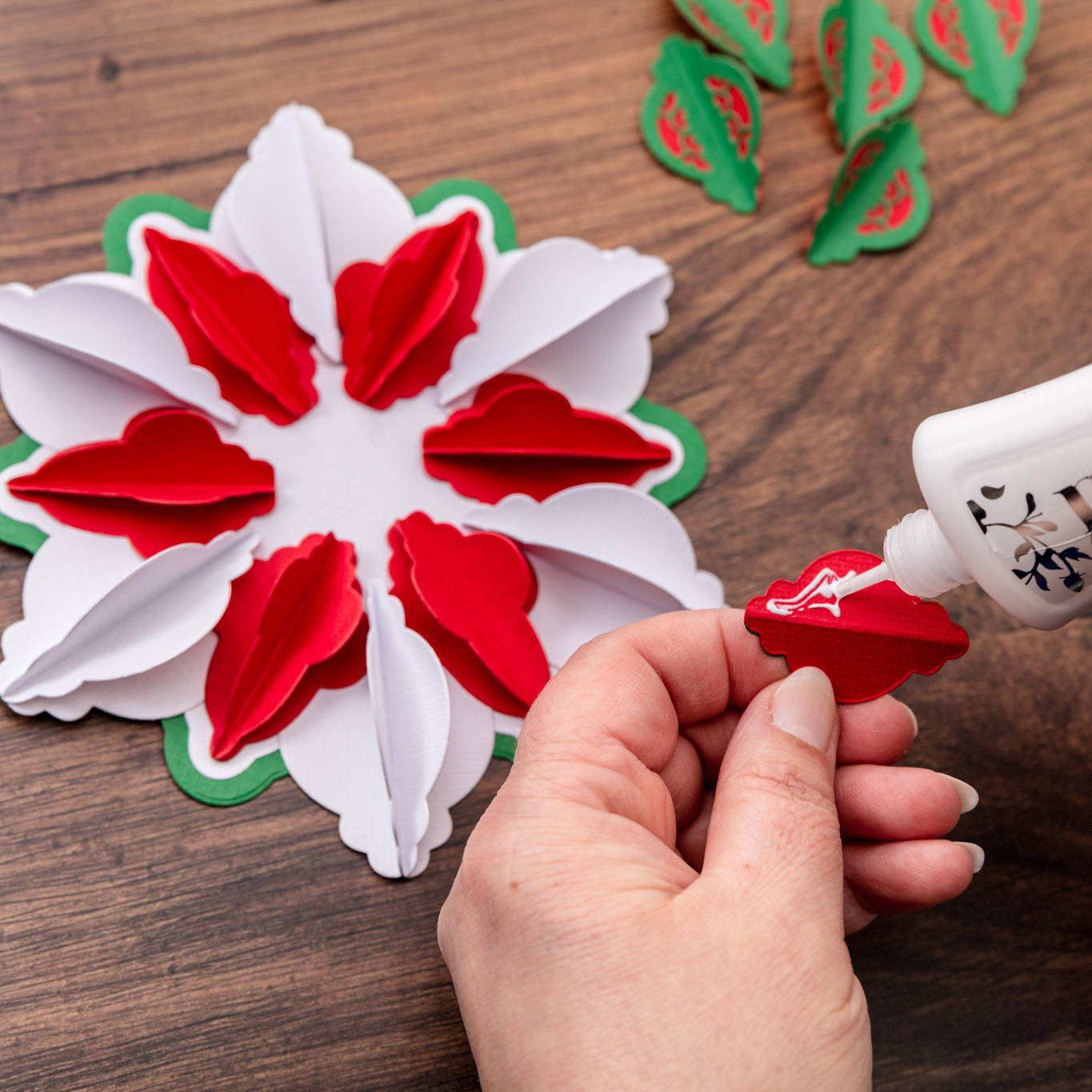 Next, attach the smaller shaped bauble in between, lining up with the die cut layer on the snowflake backing.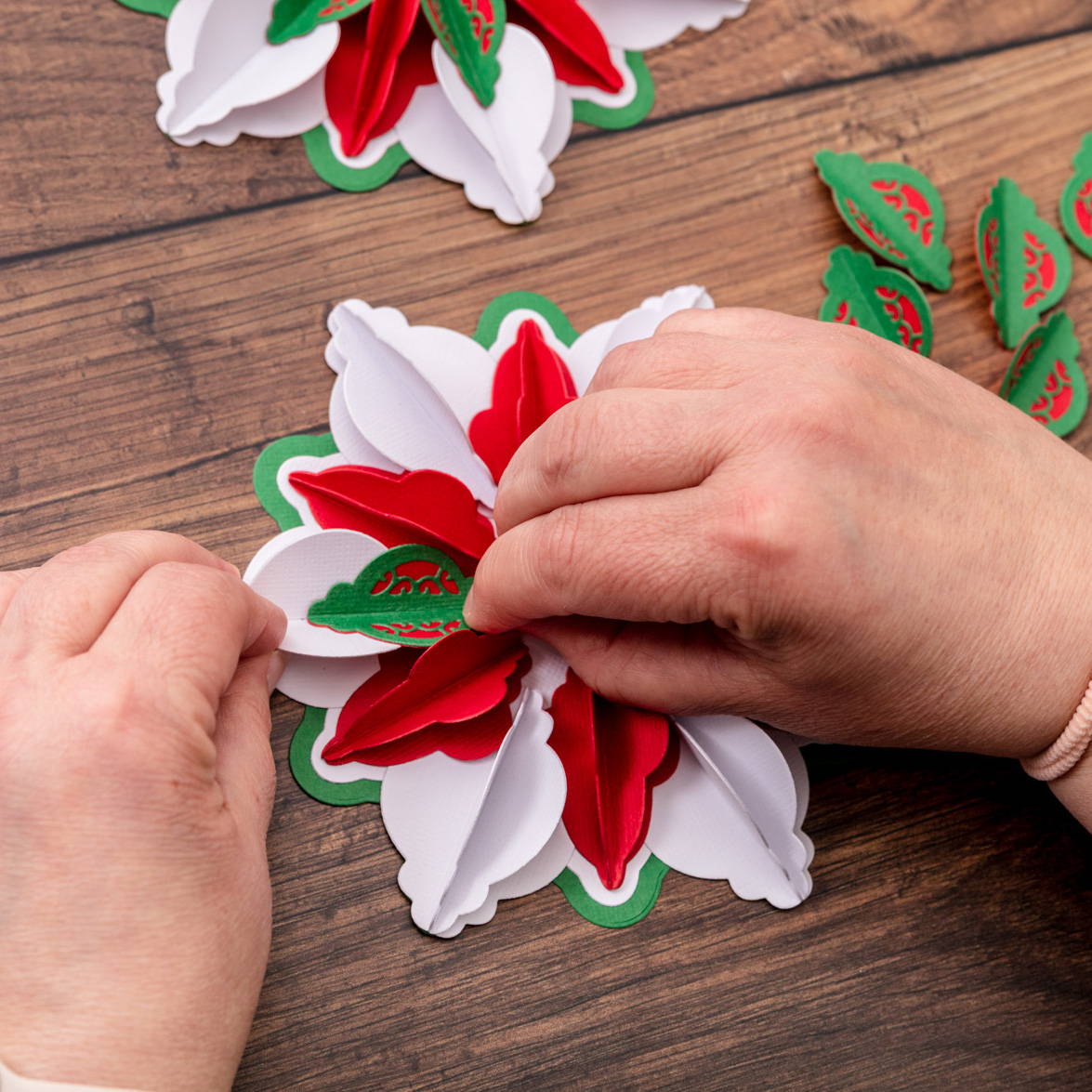 Add the folded small round bauble to the lower section of the large round bauble.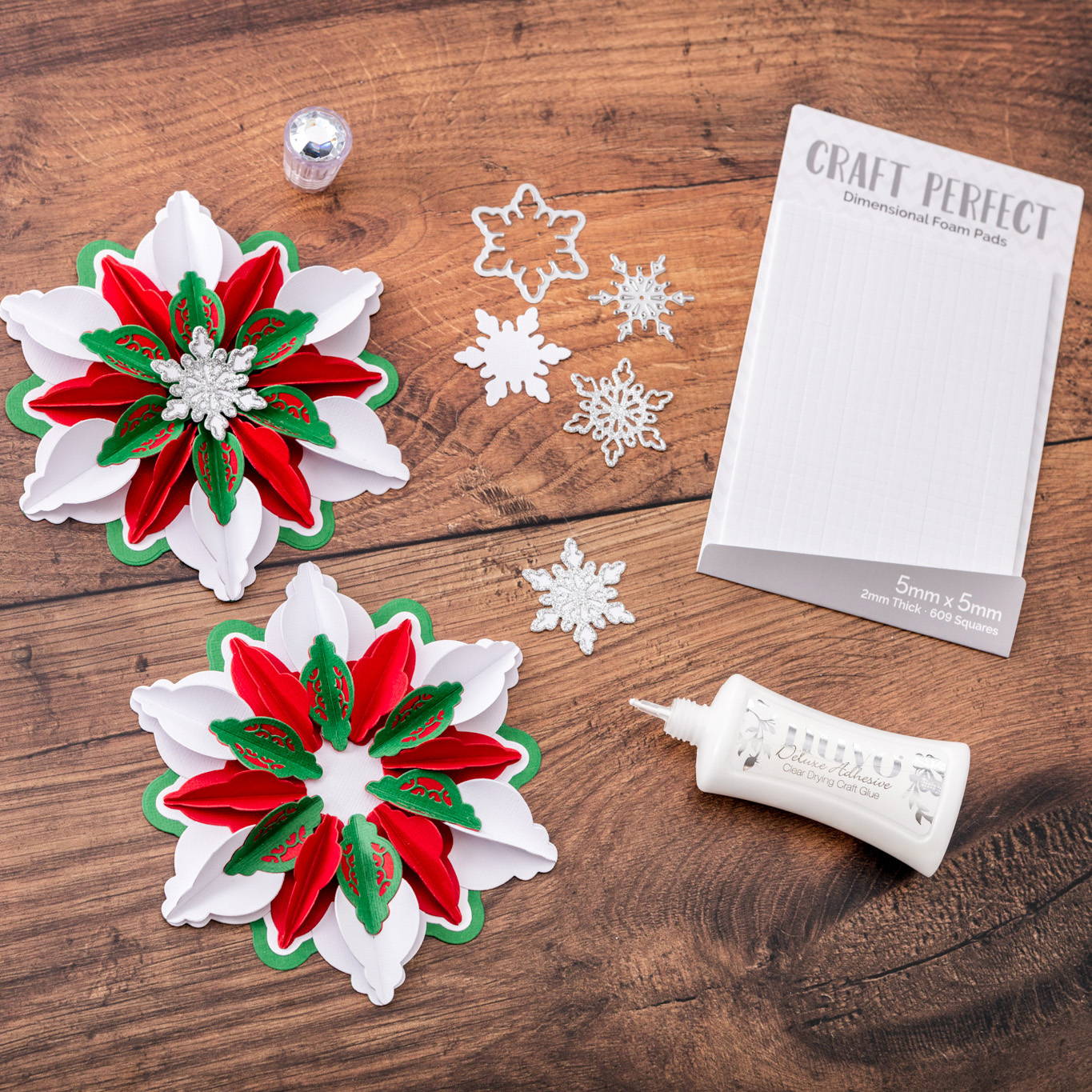 Finish with a layered snowflake in the centre, use foam pads to adhere in place.
Use Karen's guide to create a variety of gorgeous snowflake designs