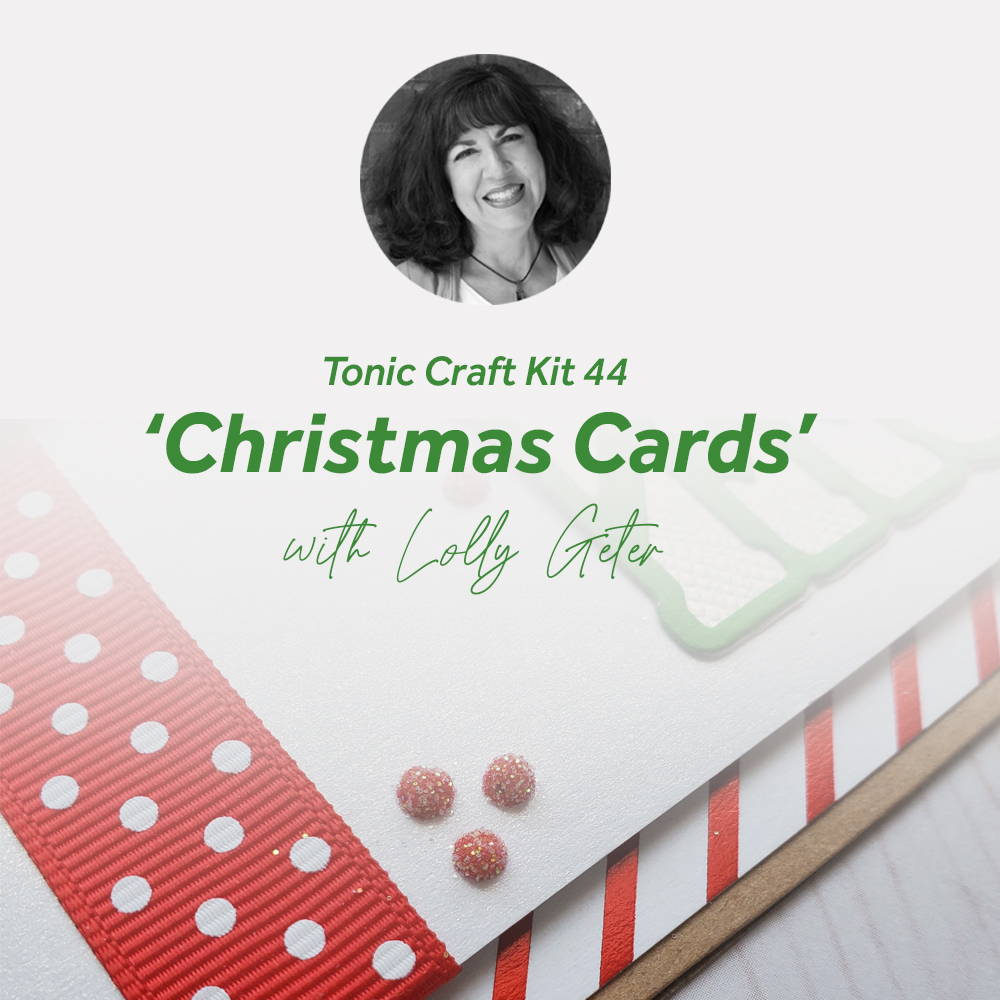 Layering gives cards so much more interest than simply gluing several mats together, so foam squares make this card pop!
What you'll need from Kit 44:
Red ribbon trim
"Merry Little" stamp
Medium banner die
Christmas frame die set
Nuvo Pure Sheen Glitter in Falling Snow
Nuvo Vintage Drops in Red Alert
Nuvo Deluxe Adhesive
Nuvo Classic Silver embossing powder
Nuvo embossing pad
Craft Perfect Foam Pads
Scrap of white card stock
Optional 1/8" wide red ribbon for final bow
Tonic Studios papers:
Kraft card base
Candy Cane Stripe (4" X 5.25")
Pearl White (3.5" X 4.75")
Pine Tree Green Craft Classic Card
Ice Rink
Seafoam Green Mirror Card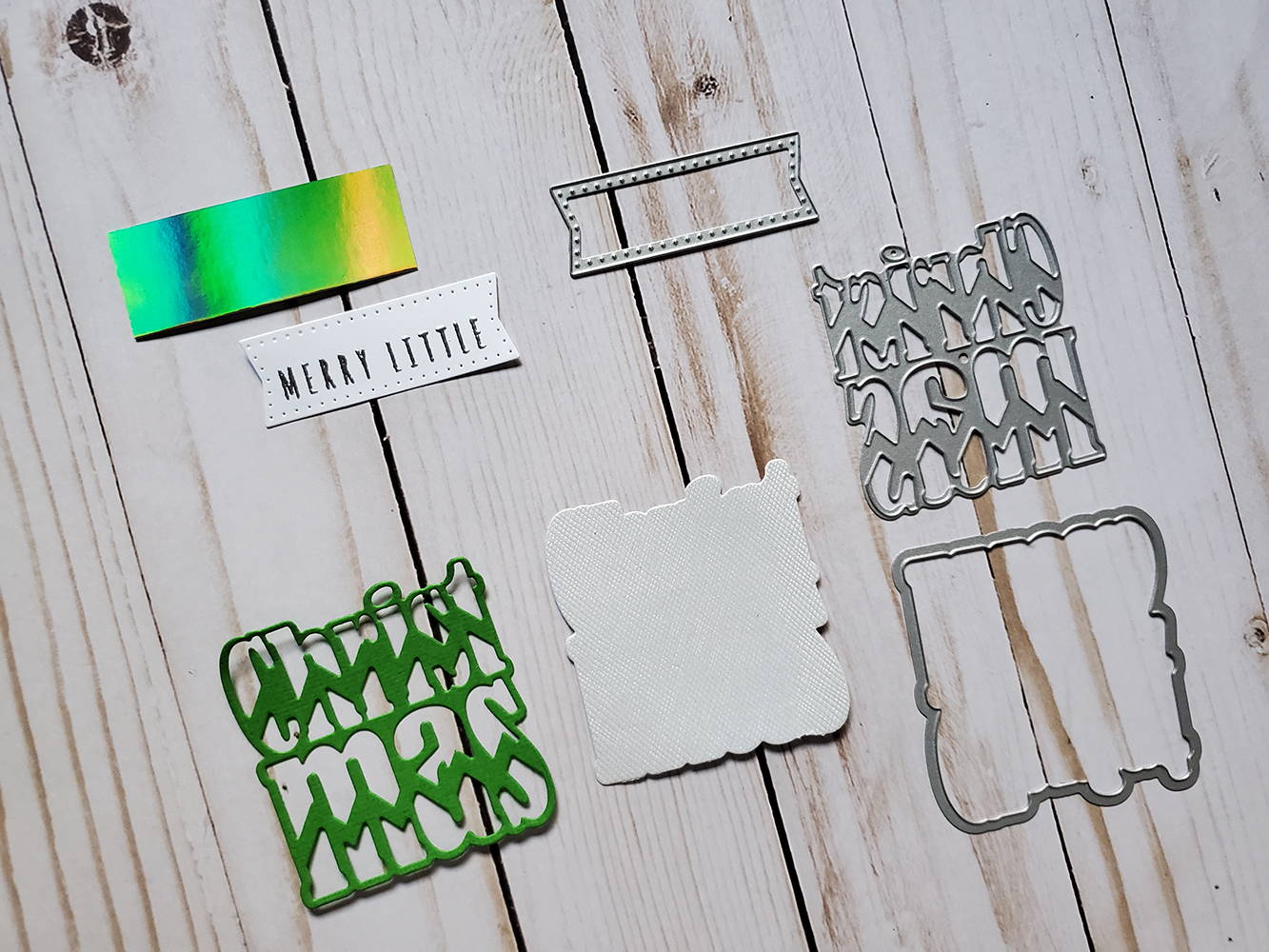 Using the "Merry Christmas" die and matching frame, cut the image with Pine Tree Green paper. Using just the outer frame, cut an image out of the Ice Rink paper.
Cut the medium banner out of a scrap of white card stock, and using the Classic Silver embossing powder, emboss "Merry Little" on the banner. Cut a strip of the Seafoam Green mirror card, 1" X 2.5".
Cut the Candy Cane Stripe paper to 4" X 5.25" and the Pearl White paper to 3.5" X 4.75". Cut one piece of the ribbon to 4.5".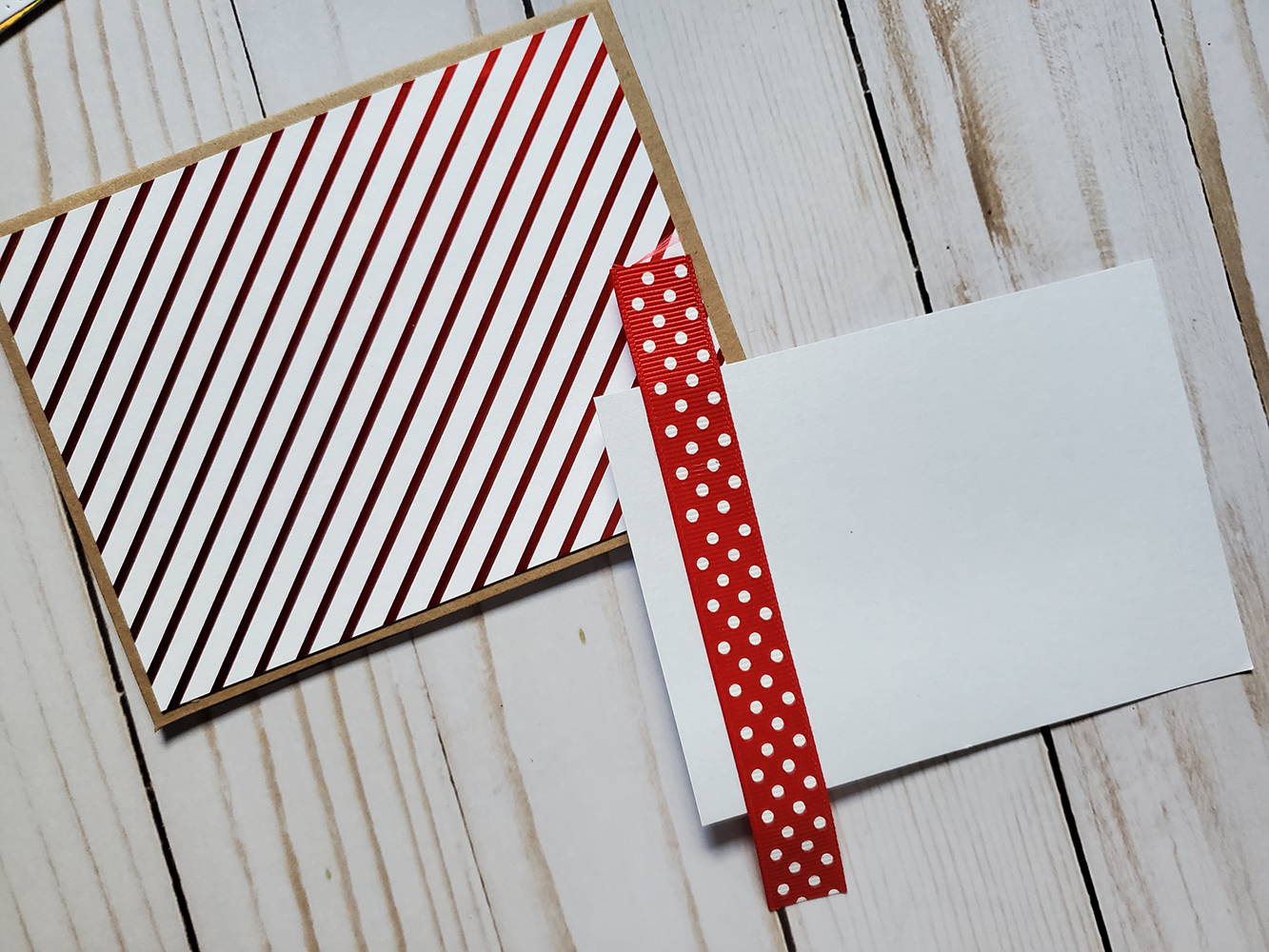 Using Deluxe Adhesive, glue the Candy Cane Stripe mat to the center of the kraft card front. Glue the ribbon to one short side of the Pearl mat, about ½" from the left side, with the ends extending beyond the paper equally.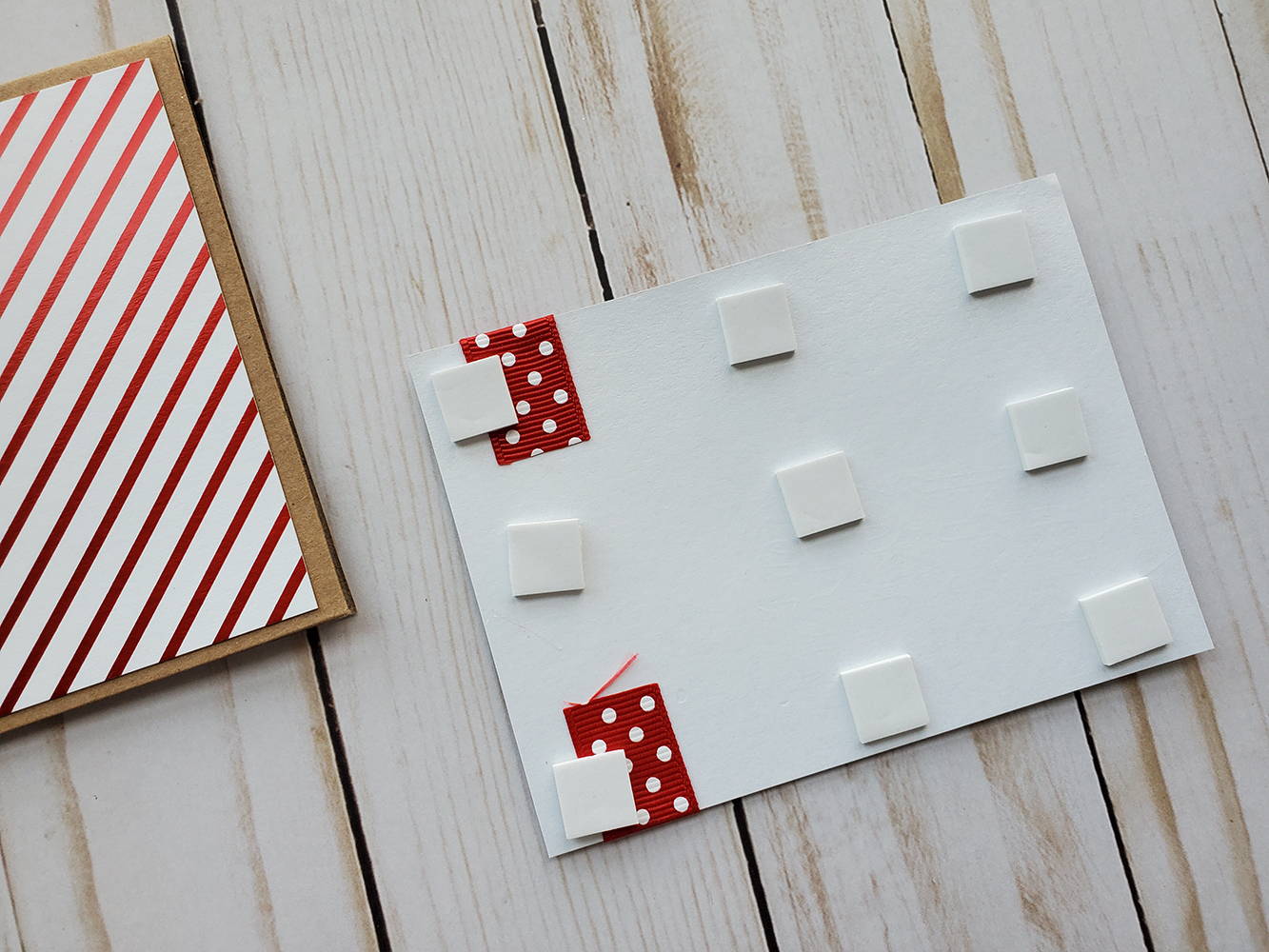 Fold the ribbon ends to the back of the paper and glue in place. Attach foam pads to the back as well.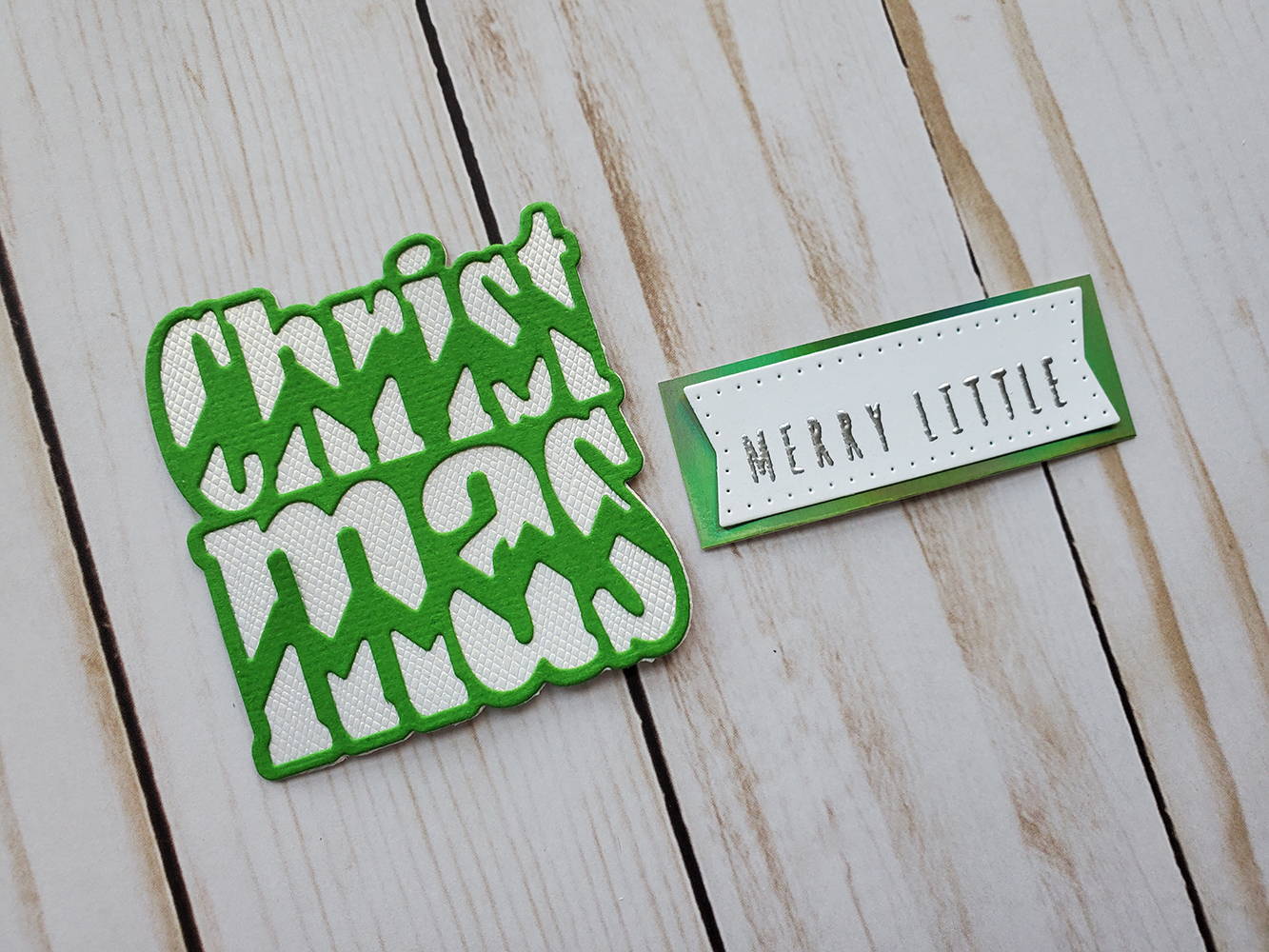 Glue the Christmas sentiment to its matching base. Glue the Merry Little sentiment to the center of the mirror card.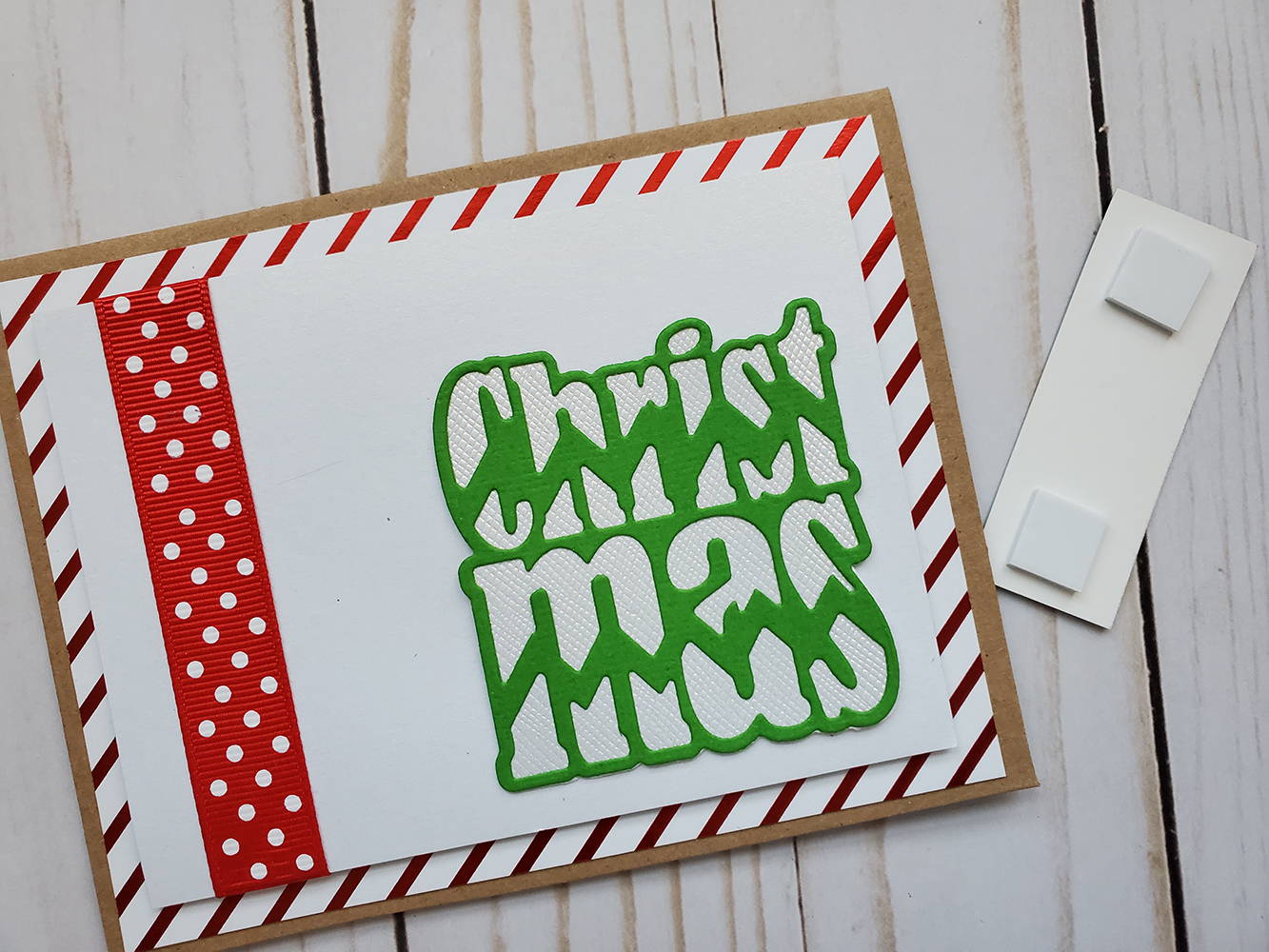 Attach the Pearl mat to the center of the Candy Cane Stripe mat, with the ribbon on the left side. Glue the Christmas sentiment near the bottom right corner, with Deluxe Adhesive. Apply foam pads to the back of the Merry Little sentiment. Attach to the top left of the card, over the ribbon.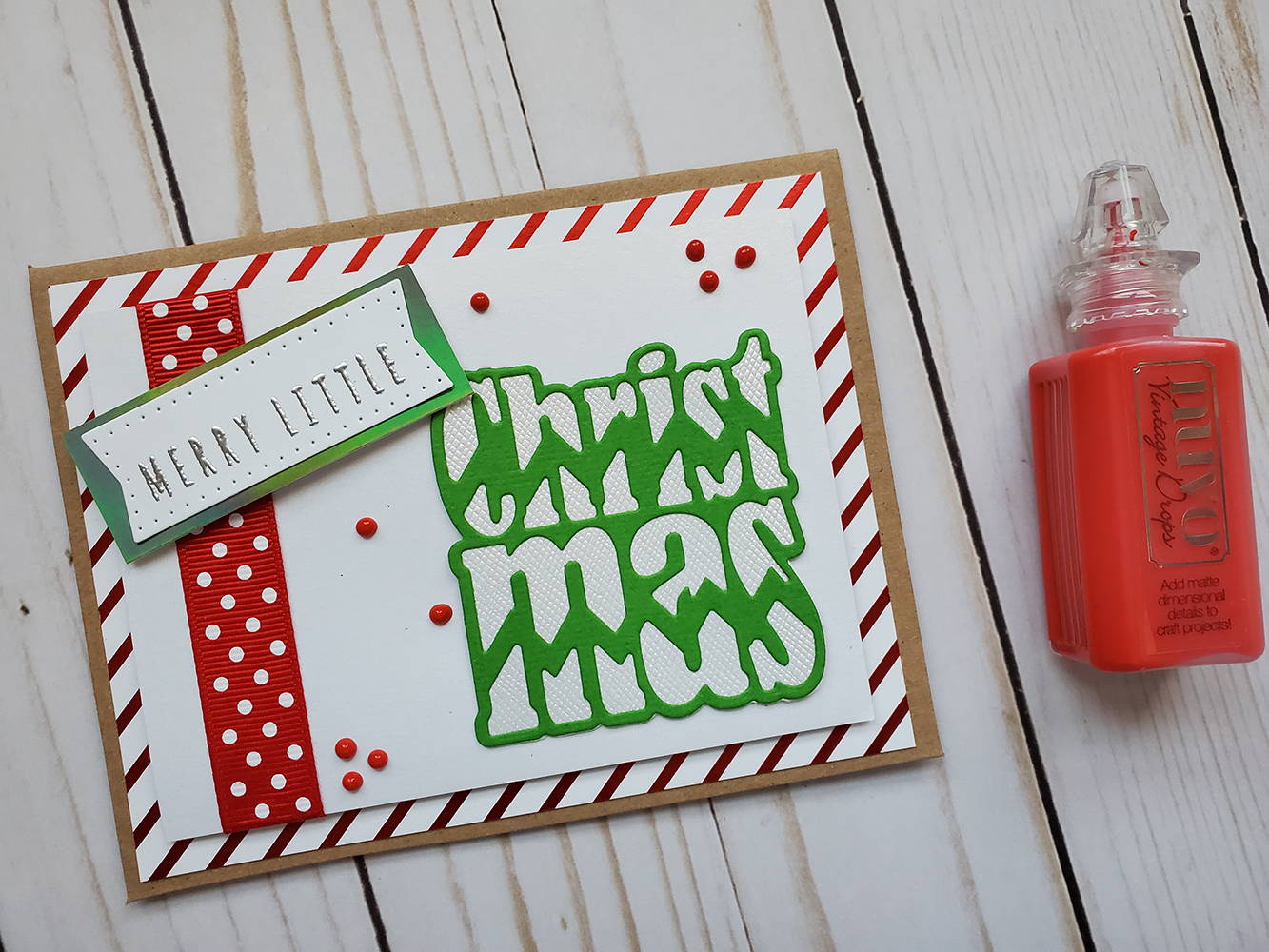 Sprinkle a few dots of Red Alert Nuvo drops around the Pearl mat.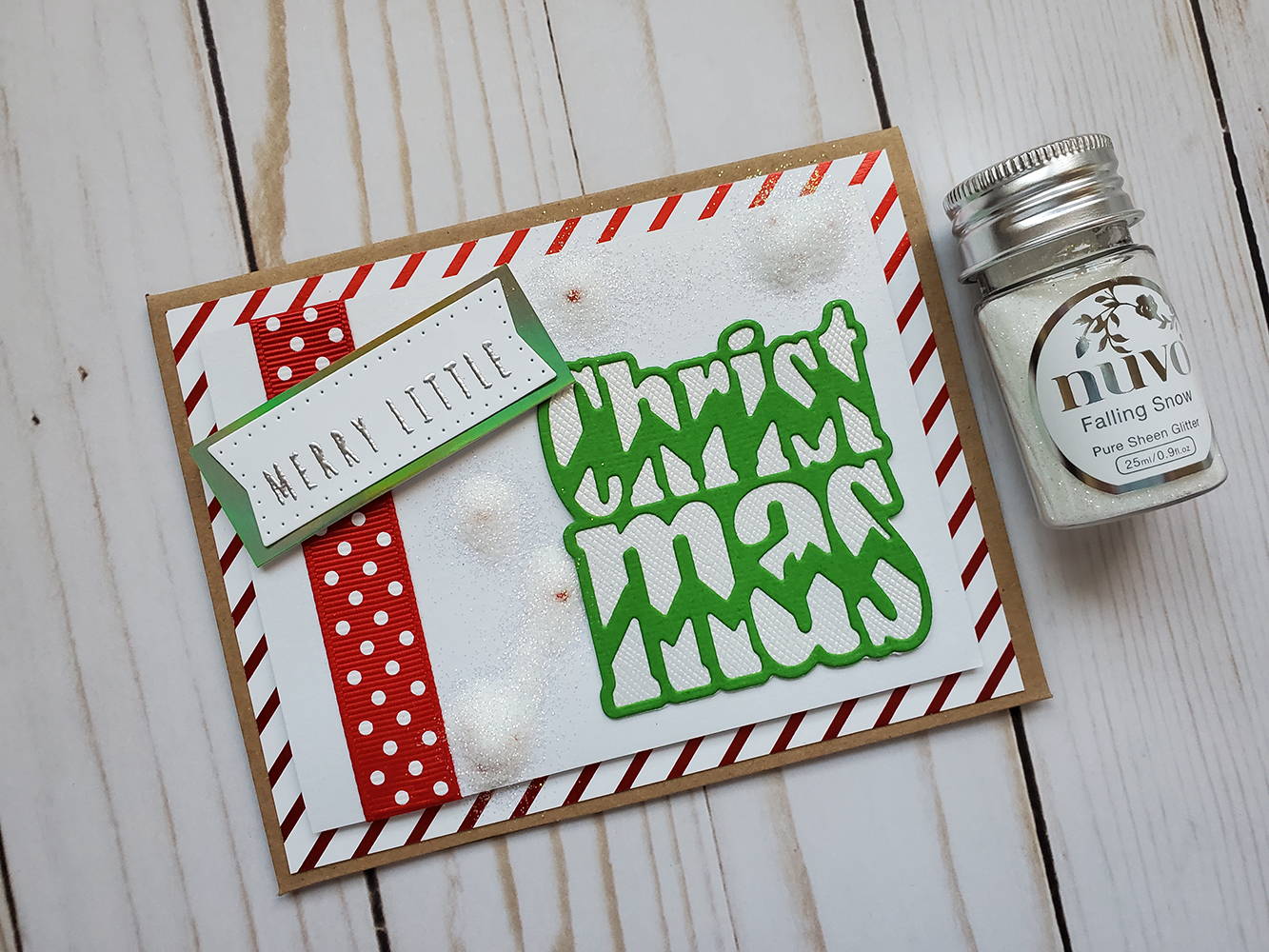 While the Nuvo drops are still wet, carefully sprinkle Falling Snow glitter over them.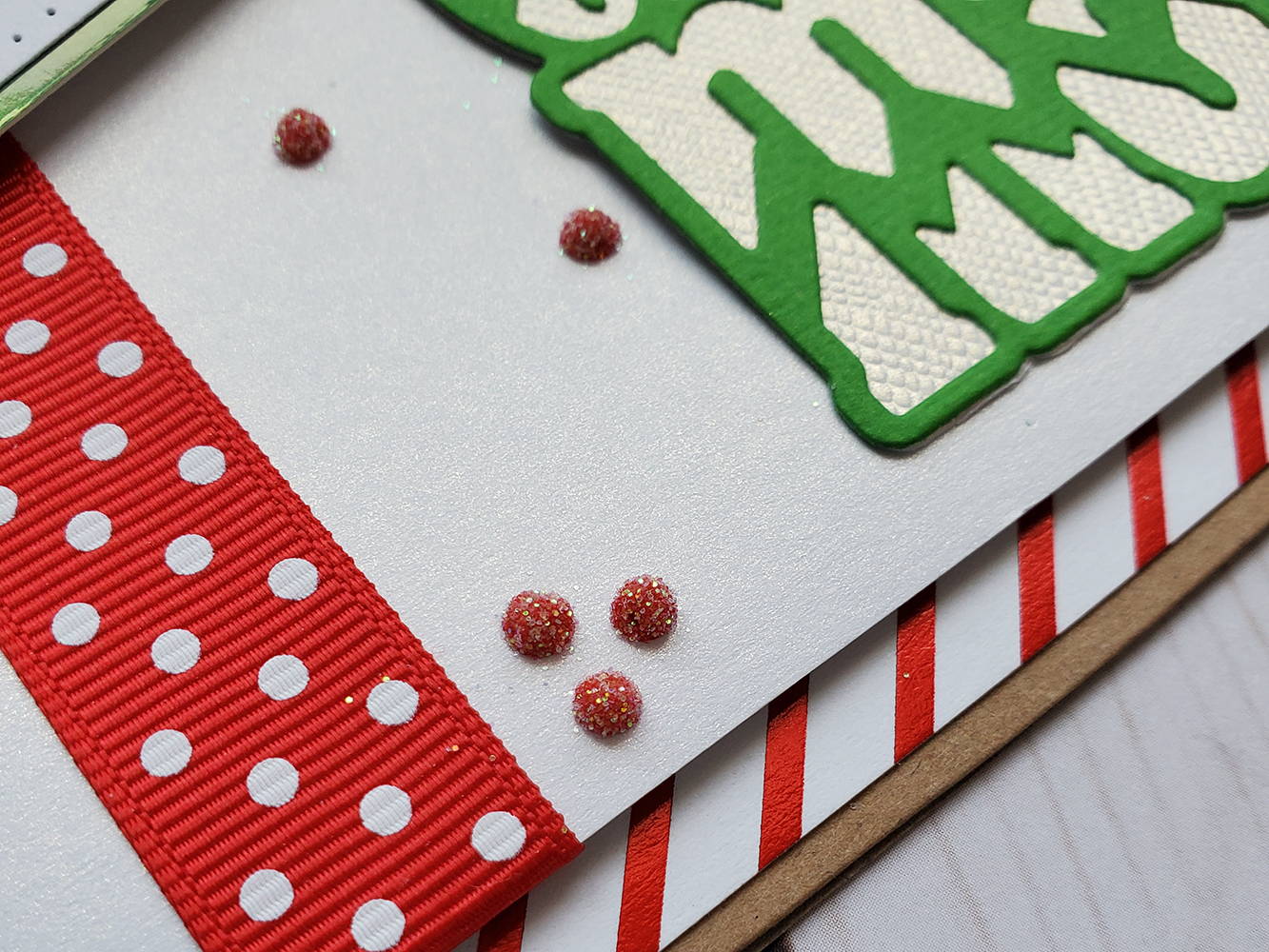 Allow to dry for at an hour before carefully tilting card to remove excess glitter. Allow to dry overnight before brushing off excess glitter. I love the look of the glitter on Nuvo Drops!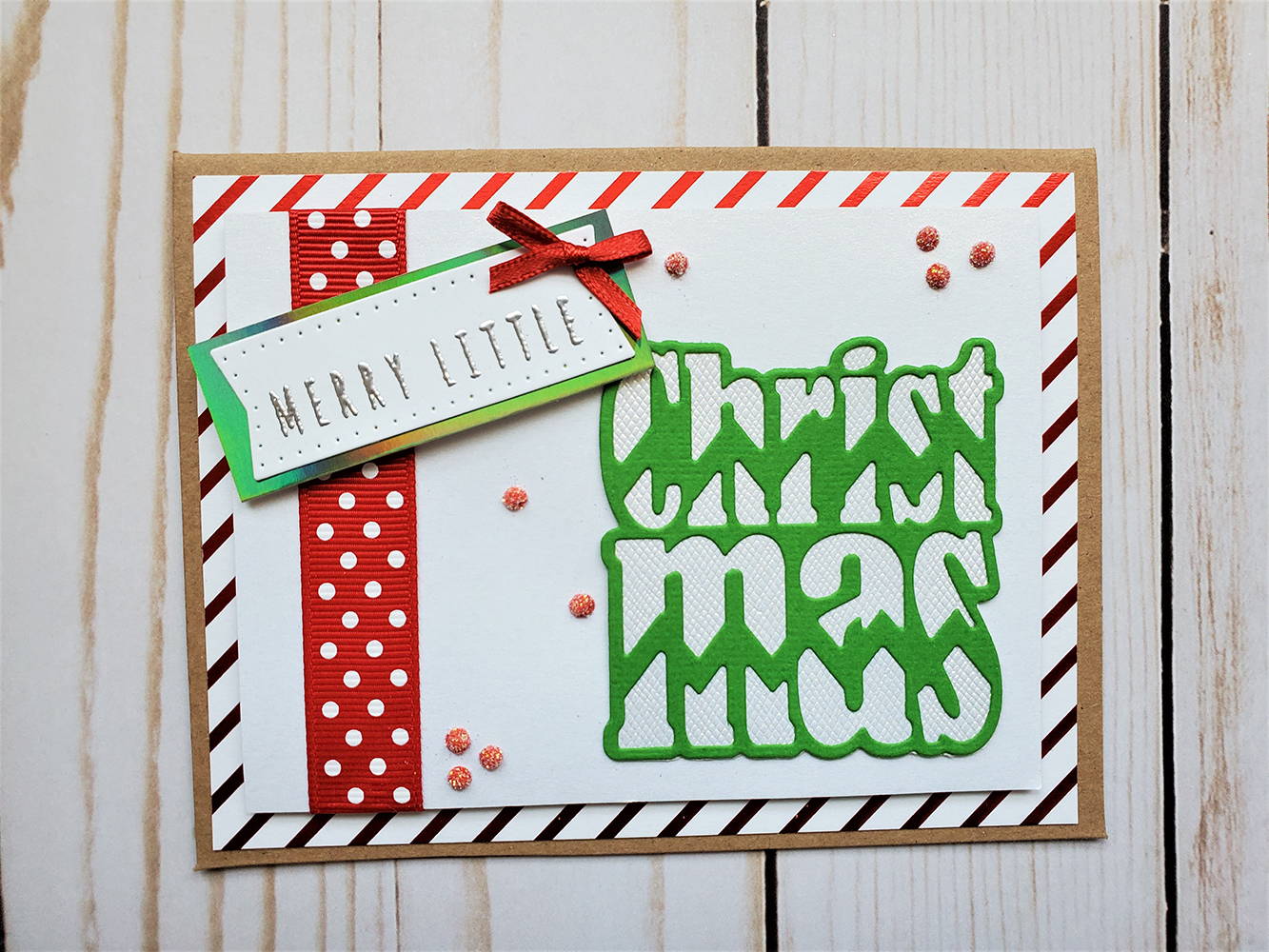 Make tiny red bow with 1/8" wide ribbon and glue to the top right corner of the Merry Little sentiment.