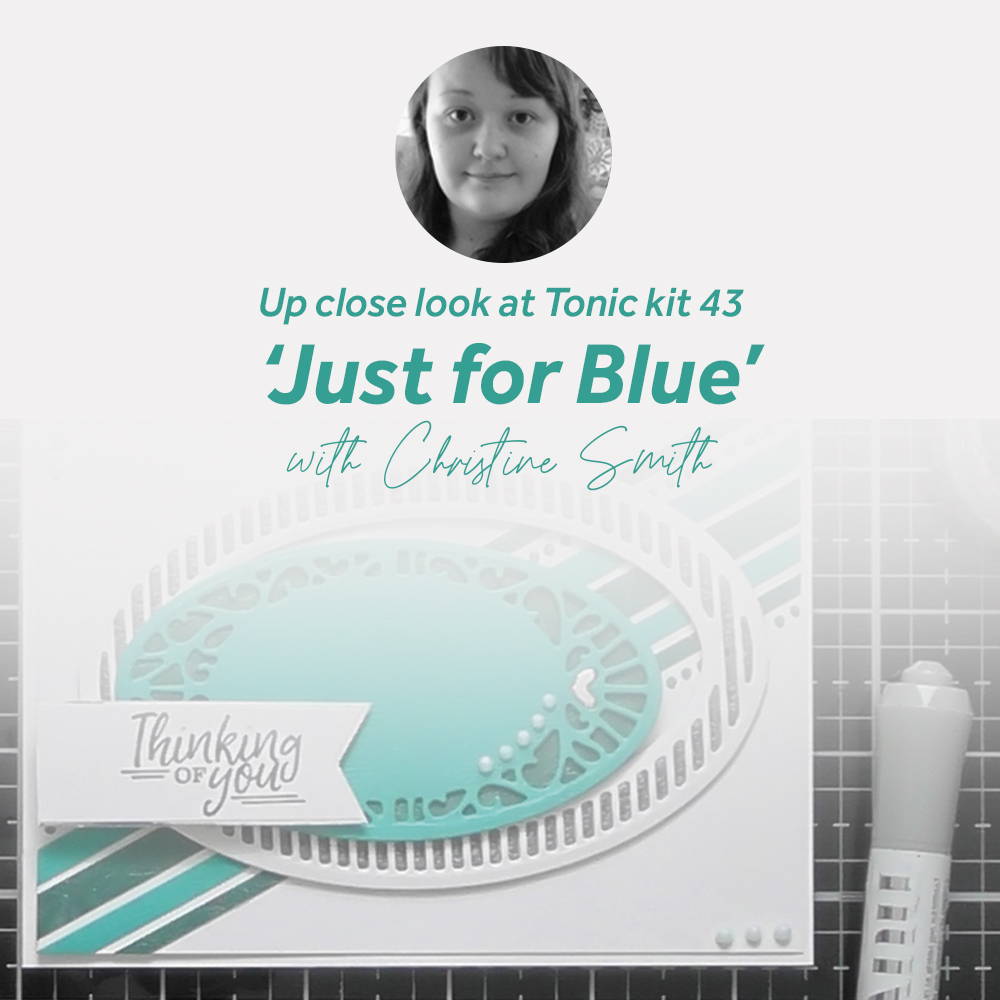 This month's kit is a fabulous selection of blues, teals, greys and silvers with a wonderfully versatile oval layering die set and a lovely selection of Nuvo products :D For this step by step I wanted to show you one of my favourite ways to use the Nuvo Expanding Mousse, but for an Up Close look at the kit content and a few more ideas for how to use everything check out my Un-Boxing video on my CRaFTi PoTeNTiAl channel :D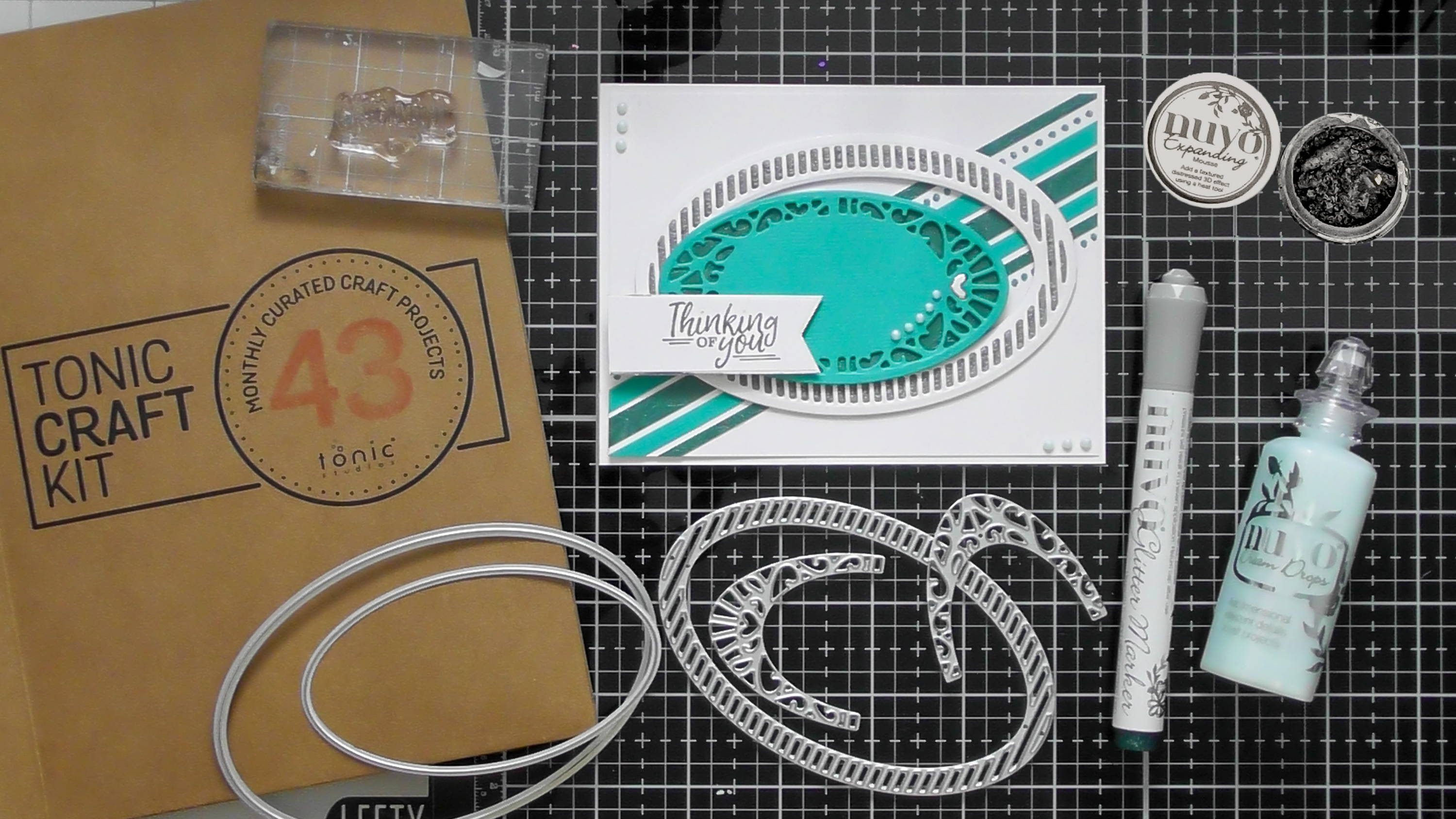 Tonic Craft Kit 43
White Card
Tonic Guillotine
Scissors
Tonic Tangerine
Nuvo Deluxe Adhesive
3D Foam
Palette Knife
Grey Ink Pad
Heat Tool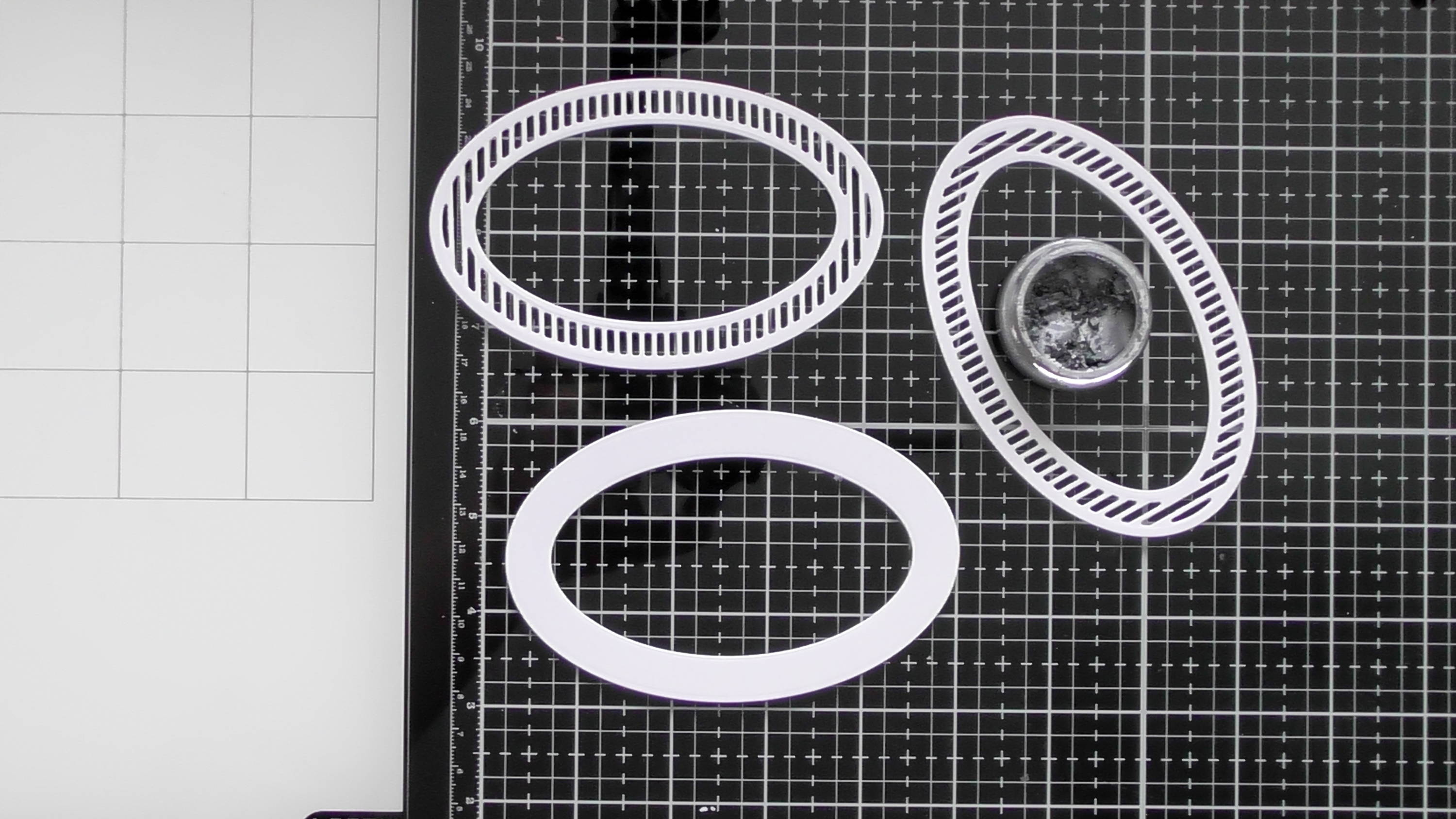 Die-cut 2 identical patterned ovals from white card, plus a solid oval frame to go behind. Adhere one of the patterned ovals to the solid oval frame and save the other one for later.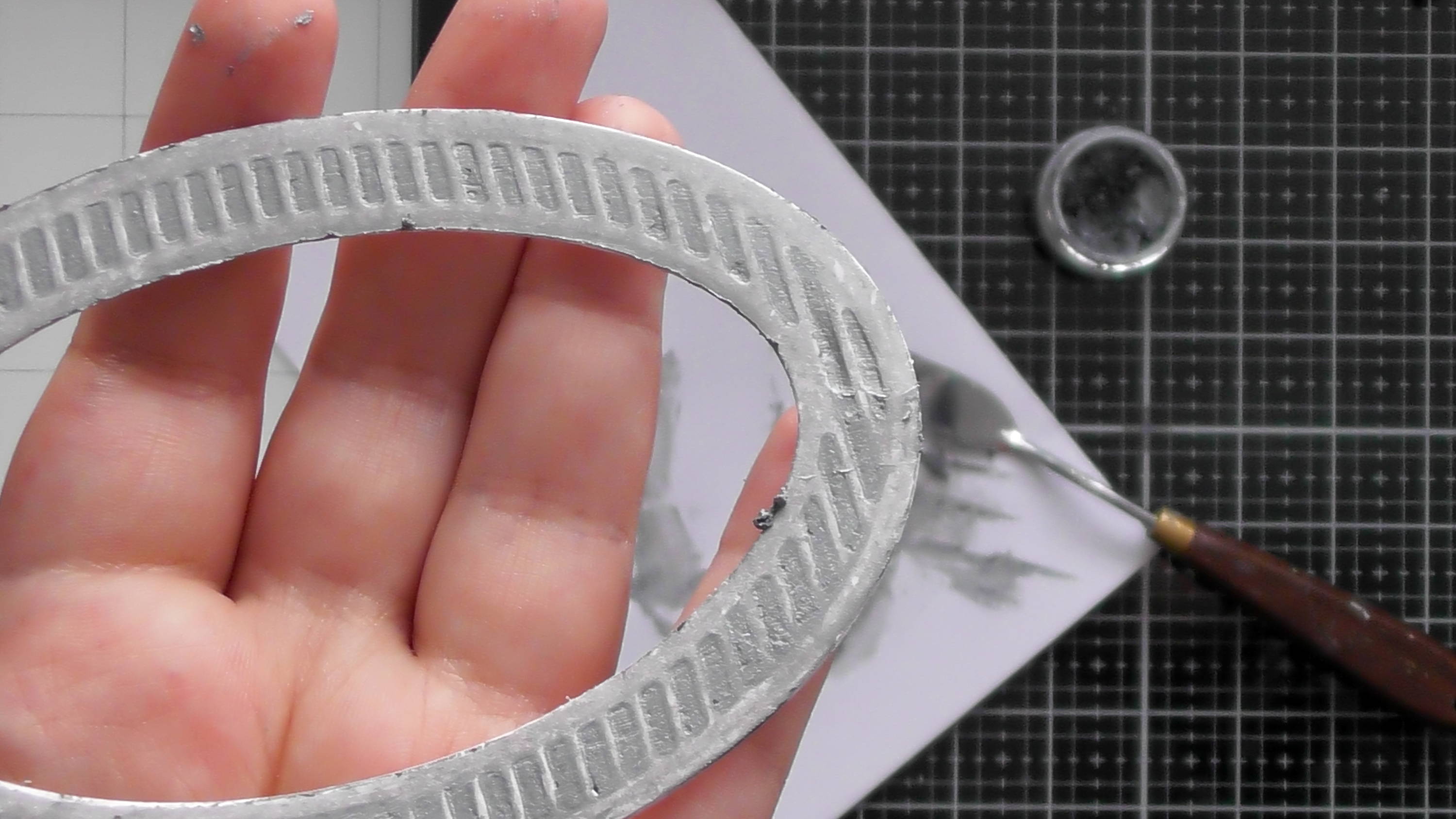 Take your Grey Matter Nuvo Expanding Mousse and a small palette knife and scrape the mousse over the die-cut (as if you were applying the mousse through a stencil) making sure it's packed into all the cerivices of the die-cut, then run your palette knife over the top to scrape any excess off of the die-cut.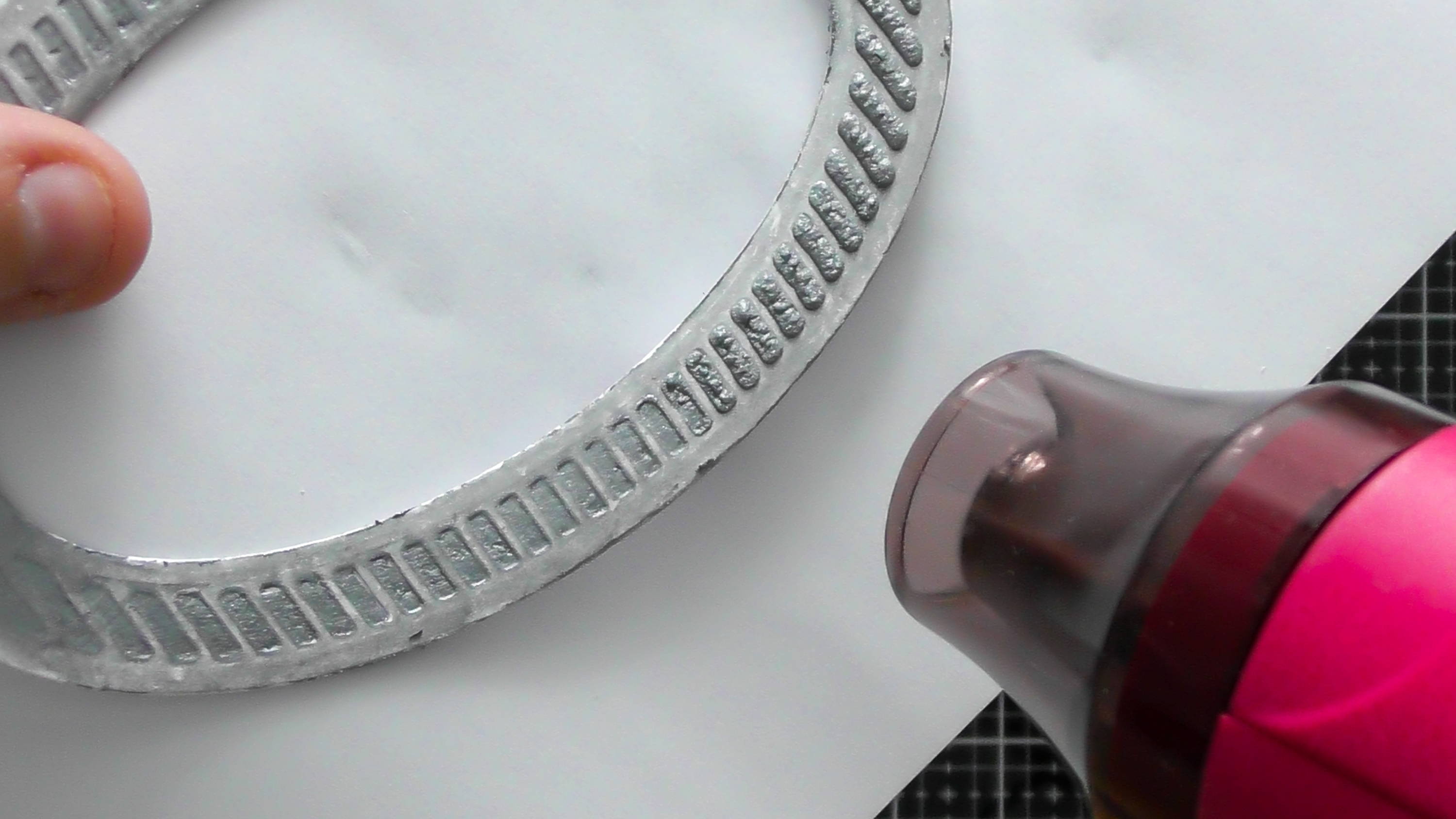 Heat your filled die-cut and you'll see the mousse expand (If you wanted an even more prominent look, you could have added 2 patterned oval die-cuts to begin with) once you see the puffy texture of the mousse, move onto the next section to avoid over heating.
To neaten this up, take that previously die-cut pattered oval and stick it over the top, so that the mousse kind of protrudes into the gaps of the die cut, and you now have a flush look.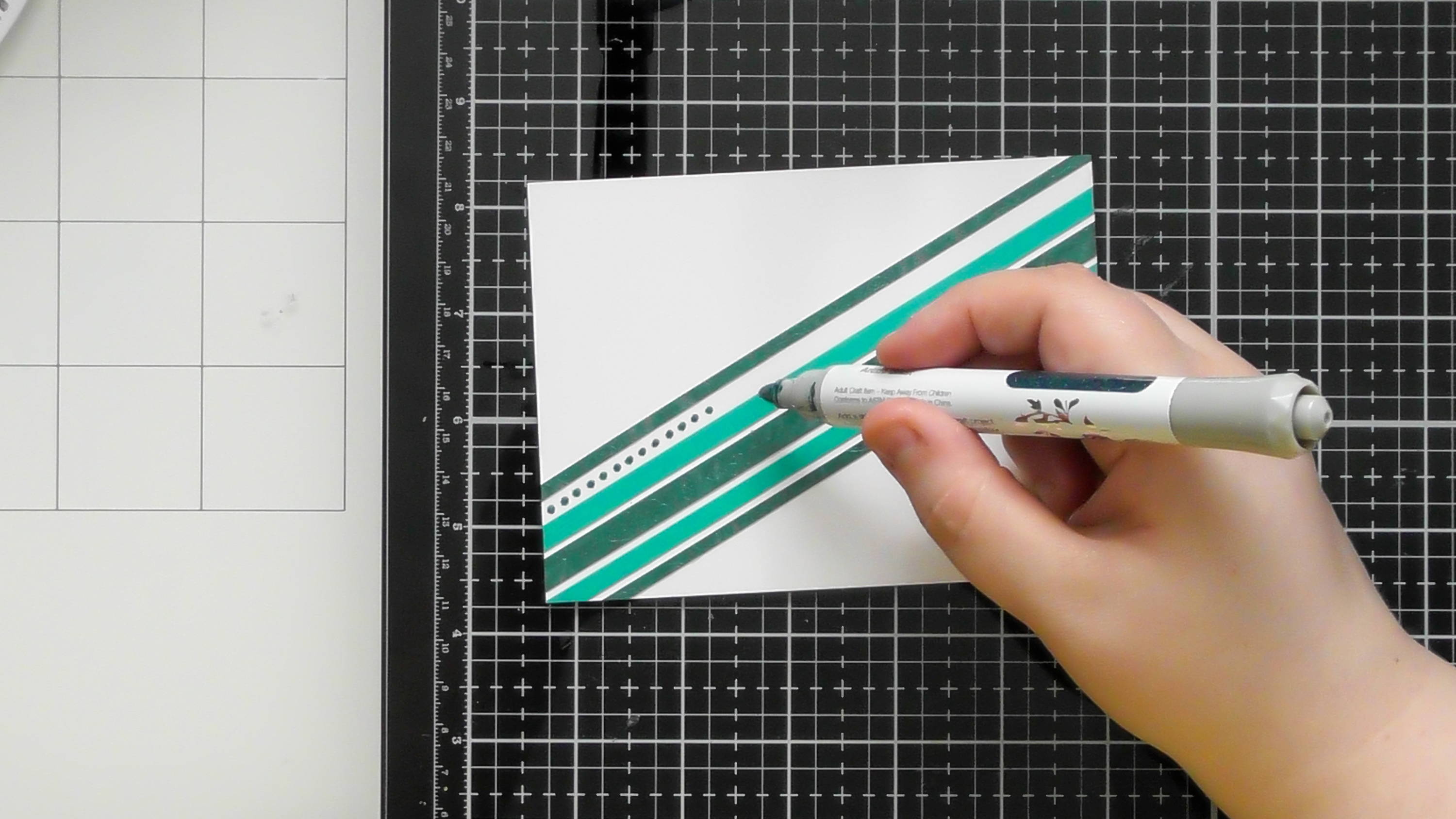 Create a simple background for your Expanding Mousse Oval Frame, pick a couple of colours of the cardstock, I used Ocean Teal and Jungle Fever on my card. And use your guillotine to cut thin strips of both colours. Lay them in a diagonal fashion across your card base, and then use the Arctic Blast Nuvo Glitter Marker to add some extra dotty details too.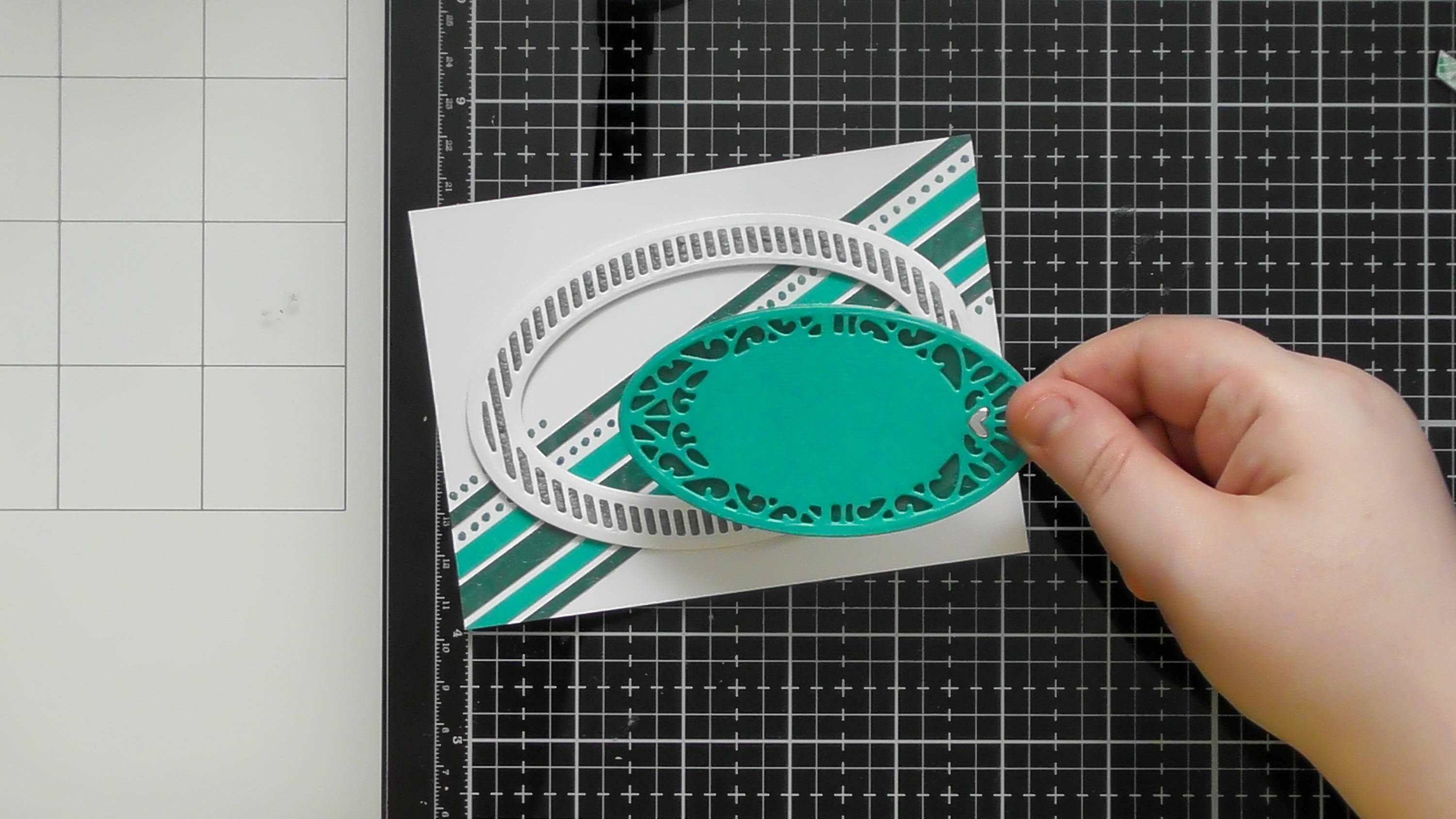 Add your Expanding Mousse frame to your card and then cut another couple of layers of ovals, using the same 2 colours of card you chose for your background. Layer them together with 3D foam, then offset them to the left hand side of your Expanding Mousse frame.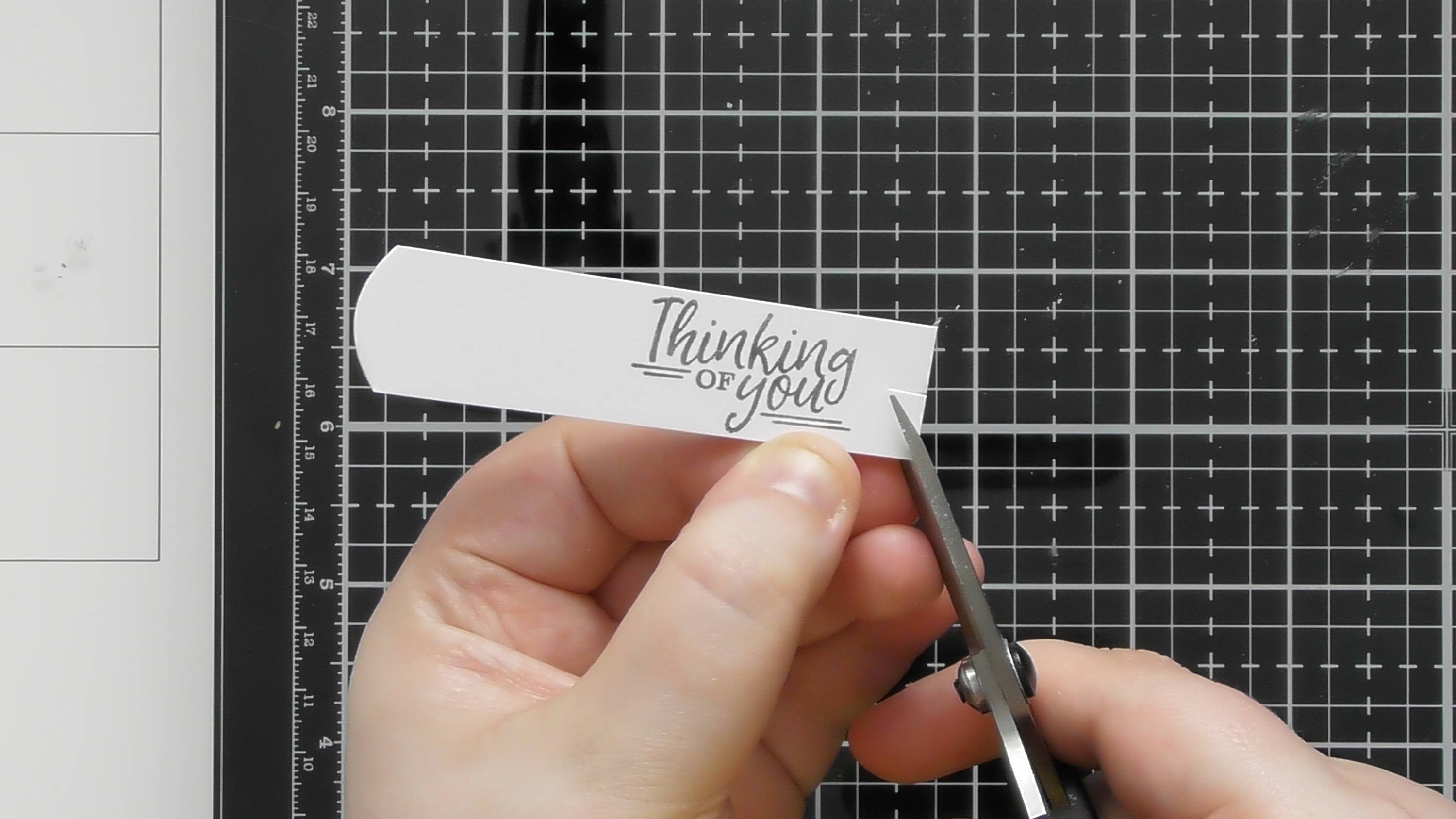 To finish the card, stamp your chosen sentiment in grey ink onto another piece of white card, and trim into a banner shape, stick this onto a piece of the silver mirror card, and trim around again to give a really thin sliver of a border. And you can also piece that fall away heart into the teal layer with some mirror card too to tie it in.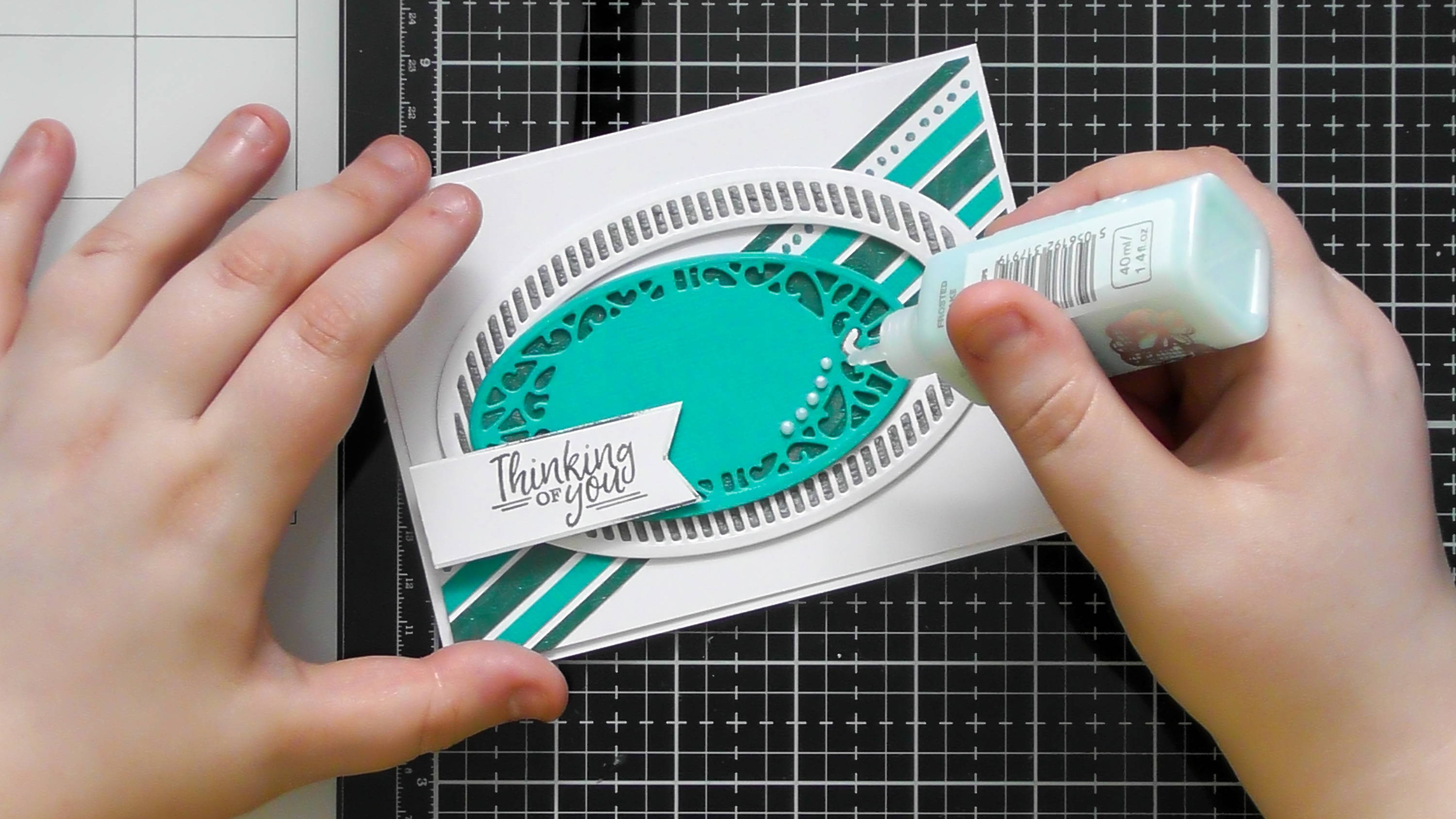 Once you've added your sentiment, again off setting to the left, finish your card with a few Frosted Lake Dream Drops :D