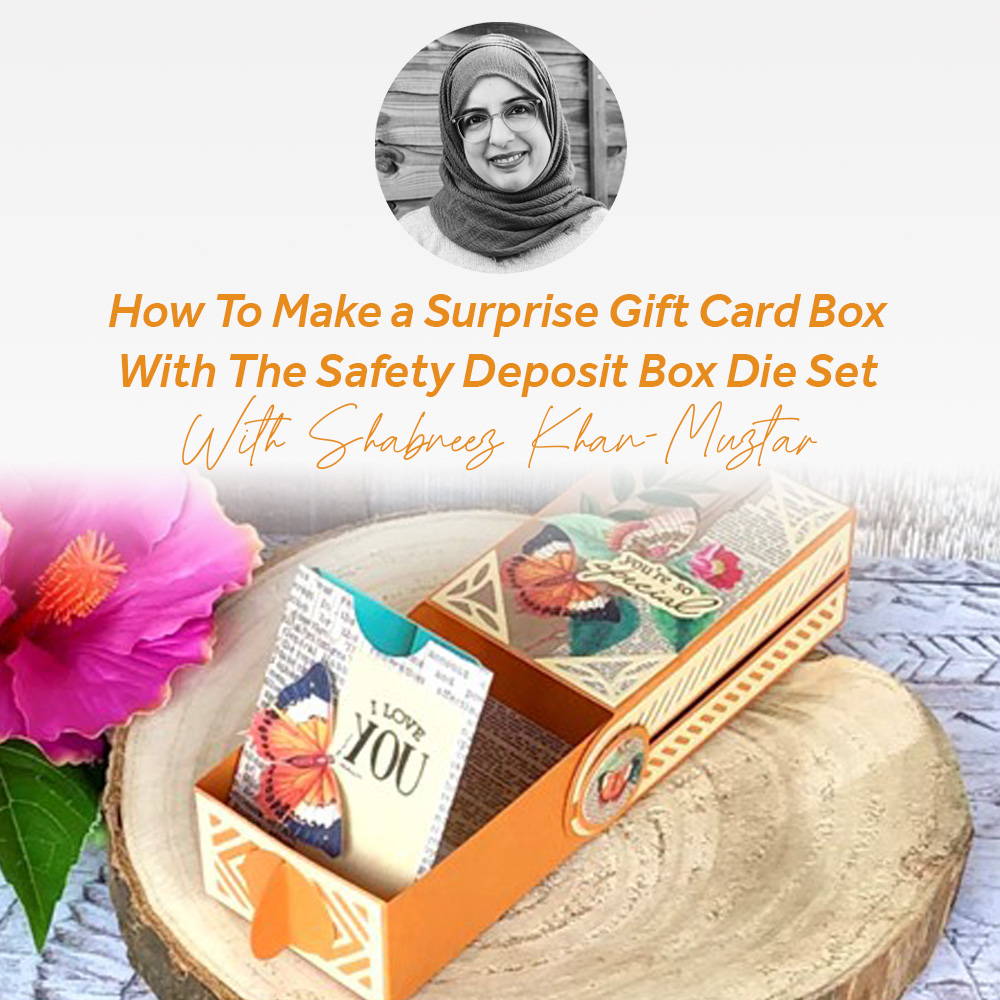 I really enjoyed how the Designers Choice Safety Deposit Box mechanism made the box glide open so smoothly and it got me to thinking about how else to use the box. I realised that a gift card fitted in it perfectly so set about making this creation in which the gift card pops out when you open the box. There is also enough space in the box to add a small gift or note under the gift card.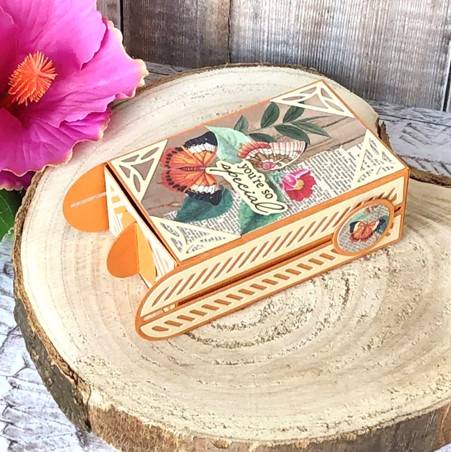 - Designer's Choice Safety Deposit Box Die Set
- Pumpkin Orange Classic Card
- Tonic Studios Heavy Weight Acetate
- Sweet & Simple Sentiments Stamp Set
- Ivory Sheen Pearlescent Card
- Tonic Scoring Board and Tool
- Tonic Studios Mariposa Moments Paper Pad
- Nuvo Black Shadow Ink Pad
- Tangerine Die Cutting Machine
- Nuvo Deluxe Adhesive
- Red Liner Tape
- Paper Trimmer
- Scissors
Using orange card, cut out the pieces required to create the internal box and burnish the score lines before sticking together with glue.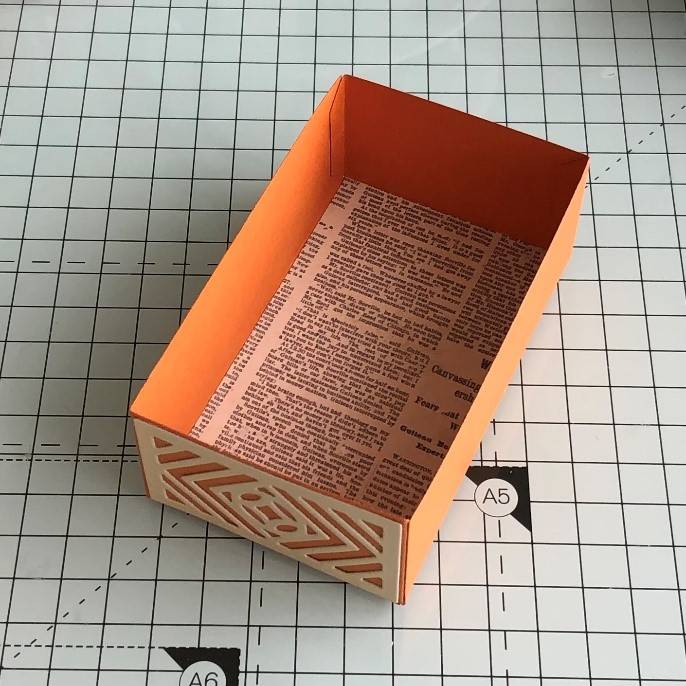 Line the bottom of the box with some patterned paper. Die cut the decorative elements from cream card and adhere on the front with glue.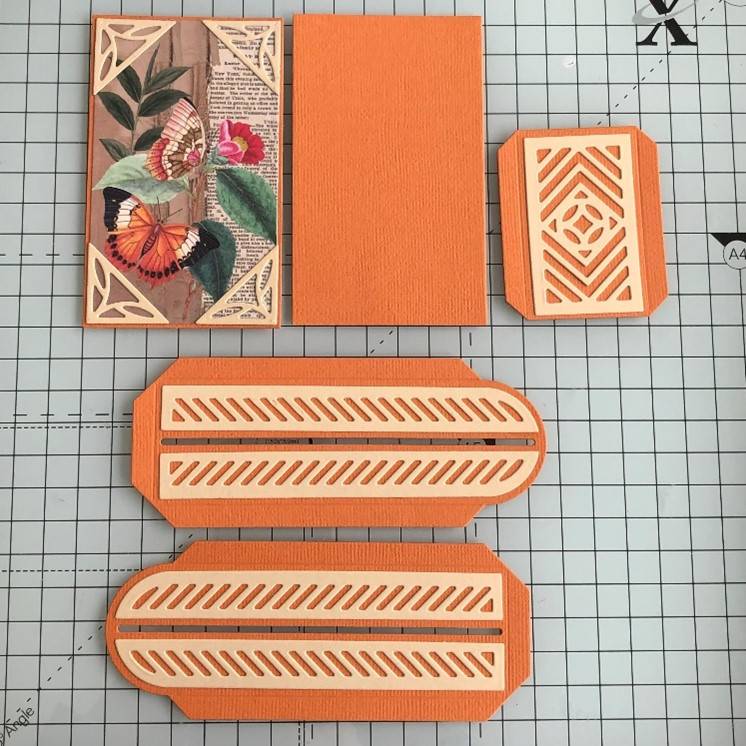 Next, cut out the die cut elements required for the external box from orange card. Use cream card to die cut the decorative elements and adhere them with glue. For the top of the box, cut a piece of patterned paper and add the decorative die cut triangles. Stamp 'You're special' on cream card with black ink and fussy cut. Adhere on the top with glue.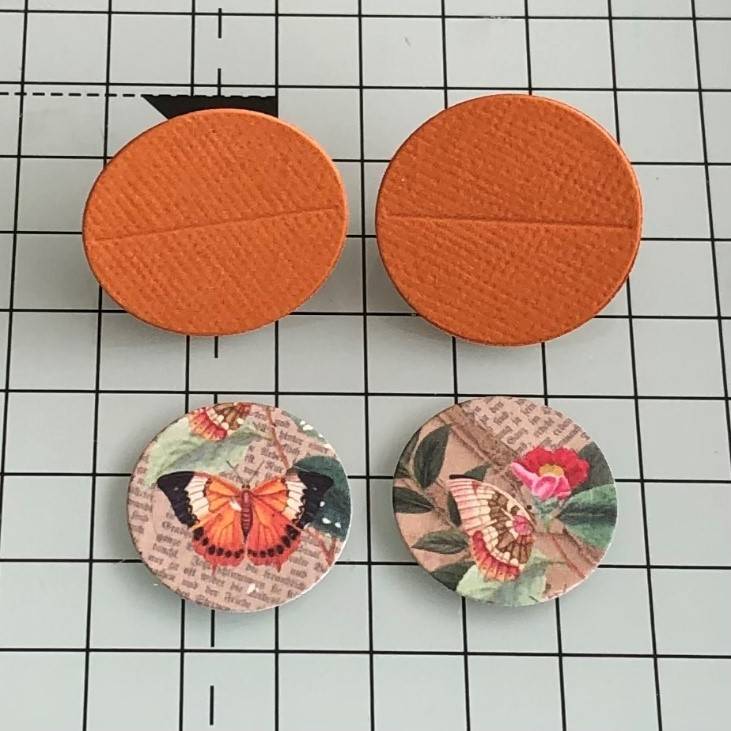 Die cut 6 circles from orange card and adhere them for the box mechanism. Die cut butterflies to stick on top of the circles from patterned paper.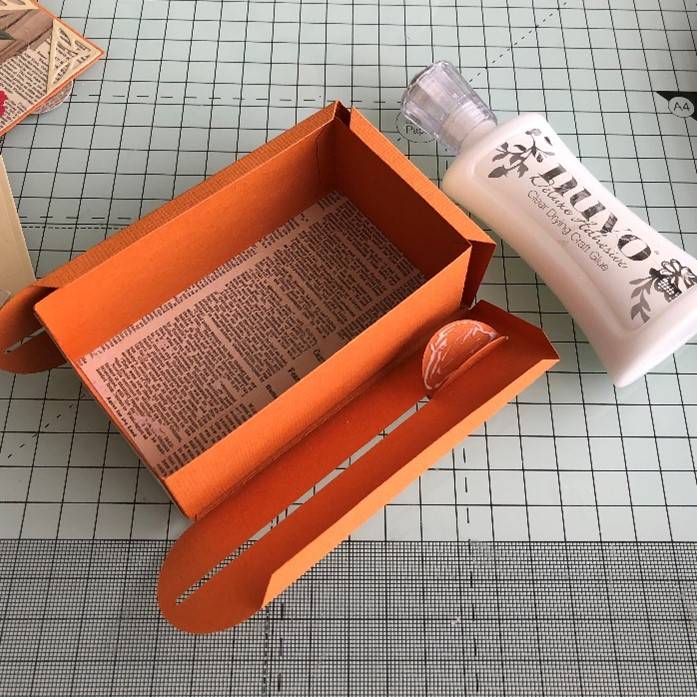 Assemble the outer box with glue but do not stick the cover on.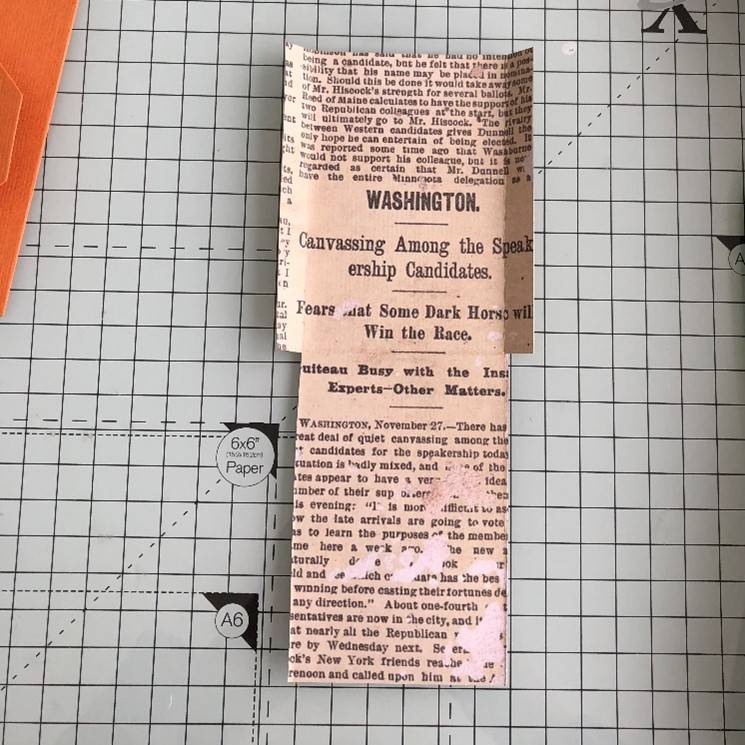 Cut a sheet of patterned paper to 17cm x 7.7cm. Score along the long edge 1cm on both sides and score along the short side at 8.5cm. Cut away the 1cm strips up to the centre on both sides.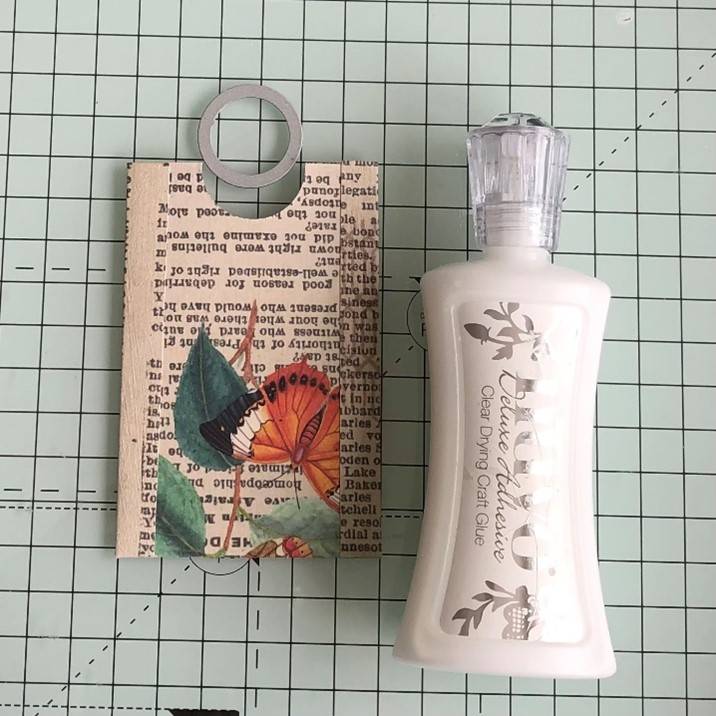 Fold the bottom of the paper up and glue the 2 tabs across to create the gift card holder. Use the small circle die to cut a little semi circle so you can pull the gift card out easily.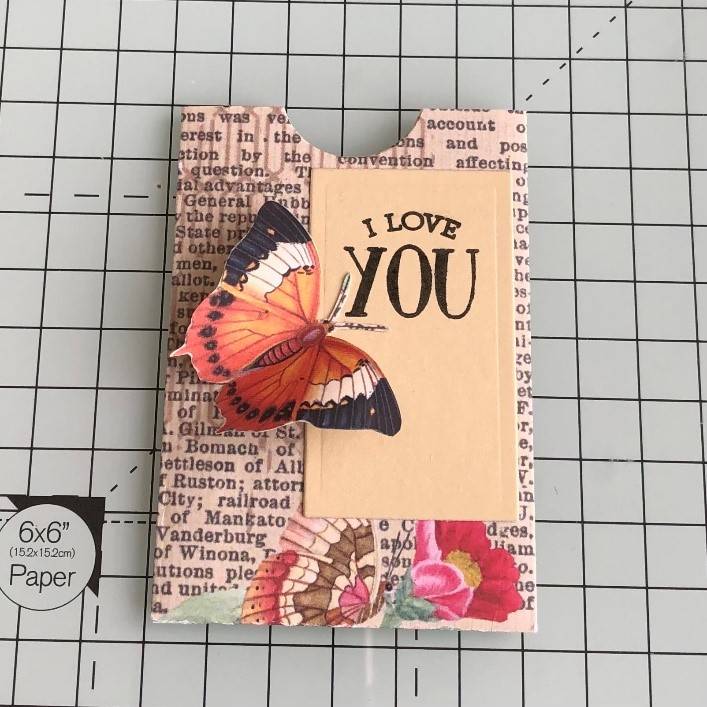 Finish the gift card holder by die cutting a small rectangle from the set in cream card and stamping 'I Love You' in black ink. Fussy cut a butterfly from the papers and adhere on top.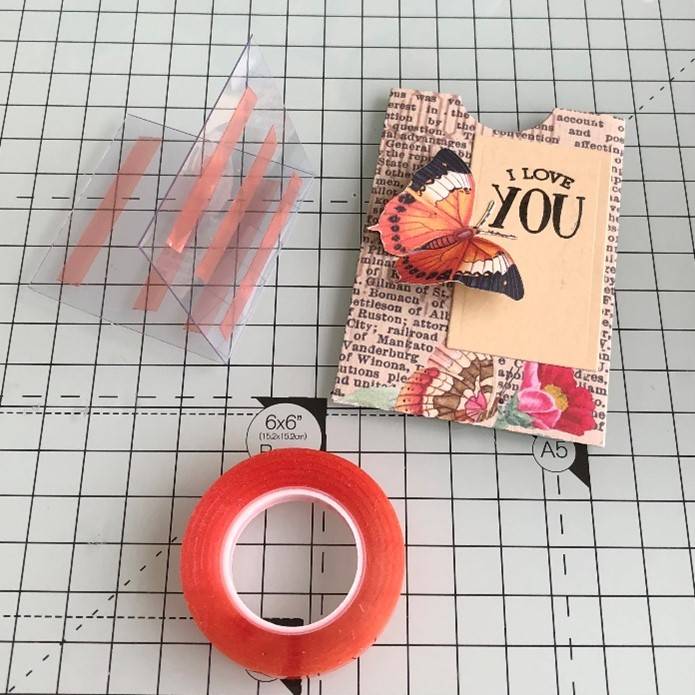 Cut a piece of heavy acetate to 5cm x 10cm and fold in half. Stick red liner tape on the bottom so you can stick it into the box and on the front to you can adhere the gift card holder to it.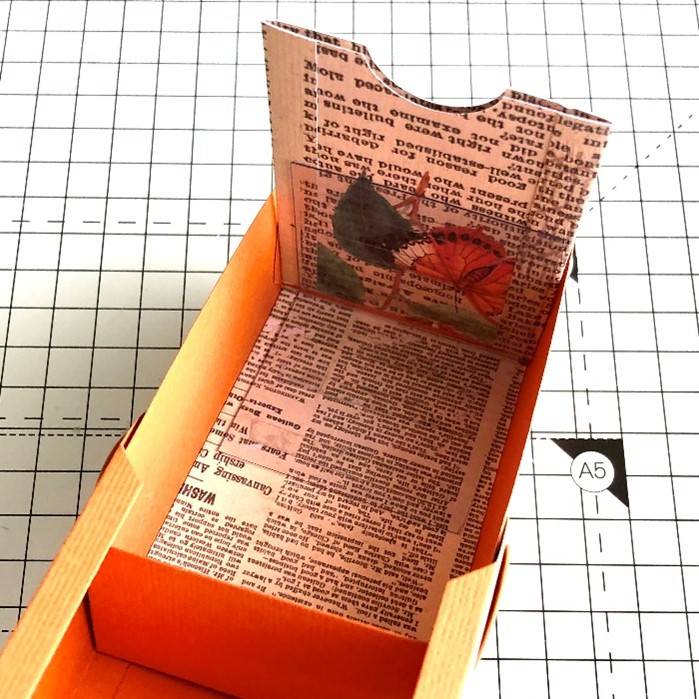 Stick the gift card holder with the acetate to the bottom of the box.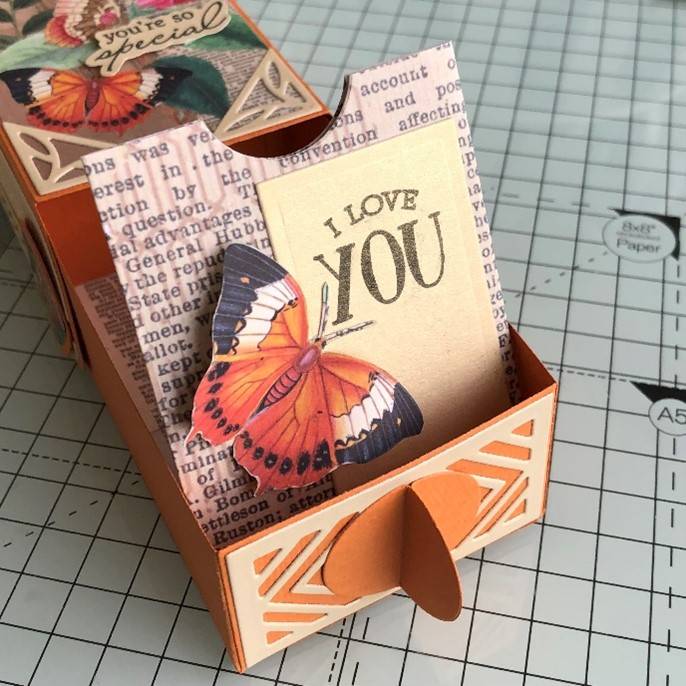 Die cut a couple of circles in orange card and stick on the front of the box to create the pull tab.
Use Shabneez's guide to create a variety of gorgeous Safety Deposit Boxes