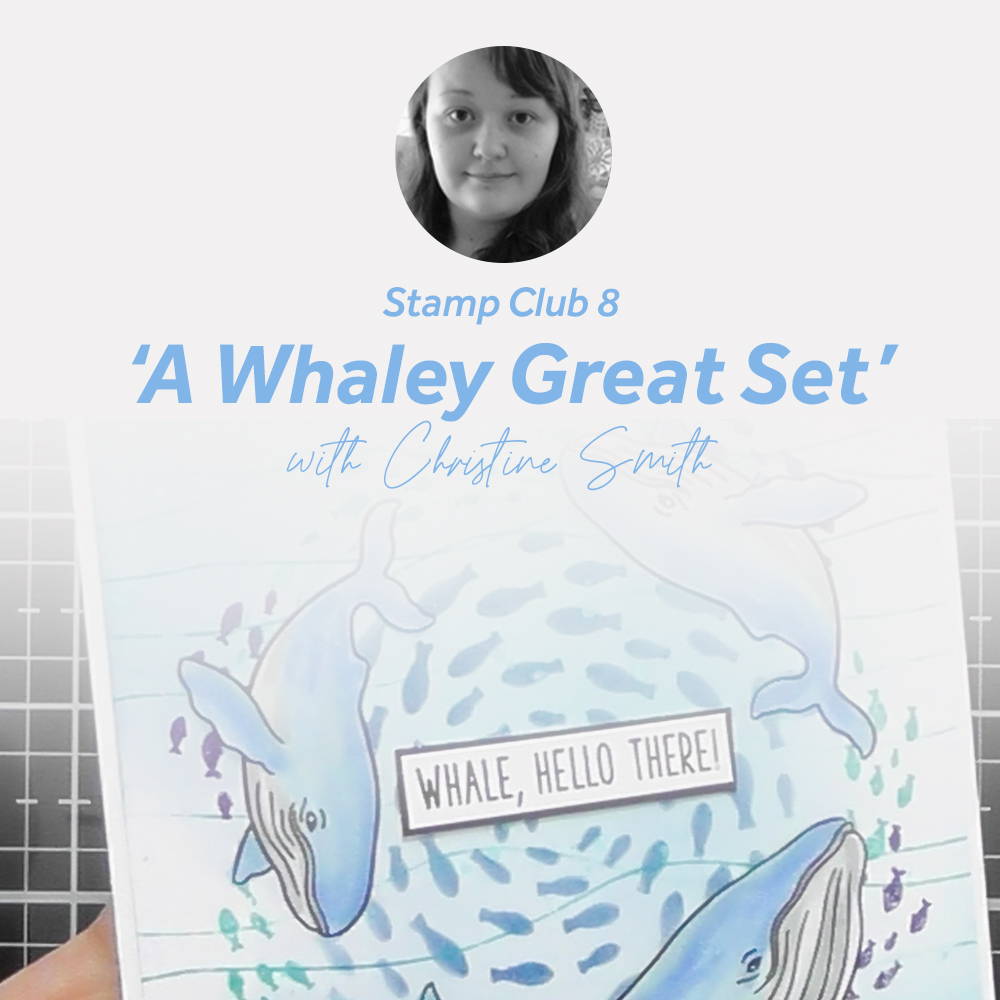 This month's stamp club is packed full of gorgeous underwater designs and some very punny sentiments based around the Whales :D I think it's a fab set for simple one layer cards focusing on the puns, or using tonnes of the elements to build up a proper underwater scene. I think it lends itself to being made into stickers or even magnets for children to play with too :D For the Step By Step I decided to show you a masked design card with a really simple but effective background :D Hope you like it! Christine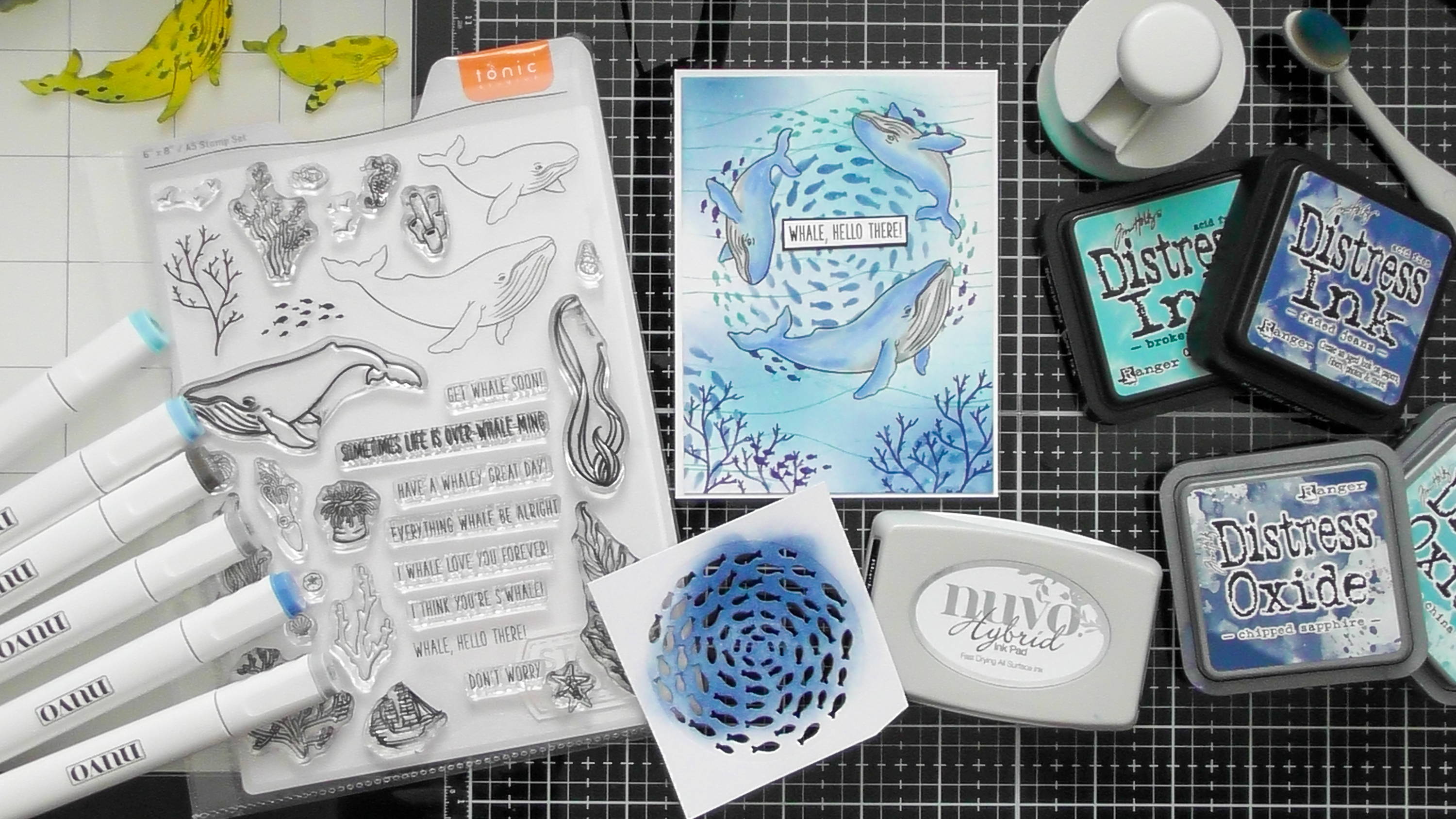 Stamp Club 8
Tonic Travel Stamping Platform
Black Shadow Ink
Nuvo Alcohol Marker Pens
Large Nuvo Blending Brush
Precision Nuvo Blending Brushes
Blue Distress Inks/Oxides
Post-it Notes
Tangerine Die-cutting Machine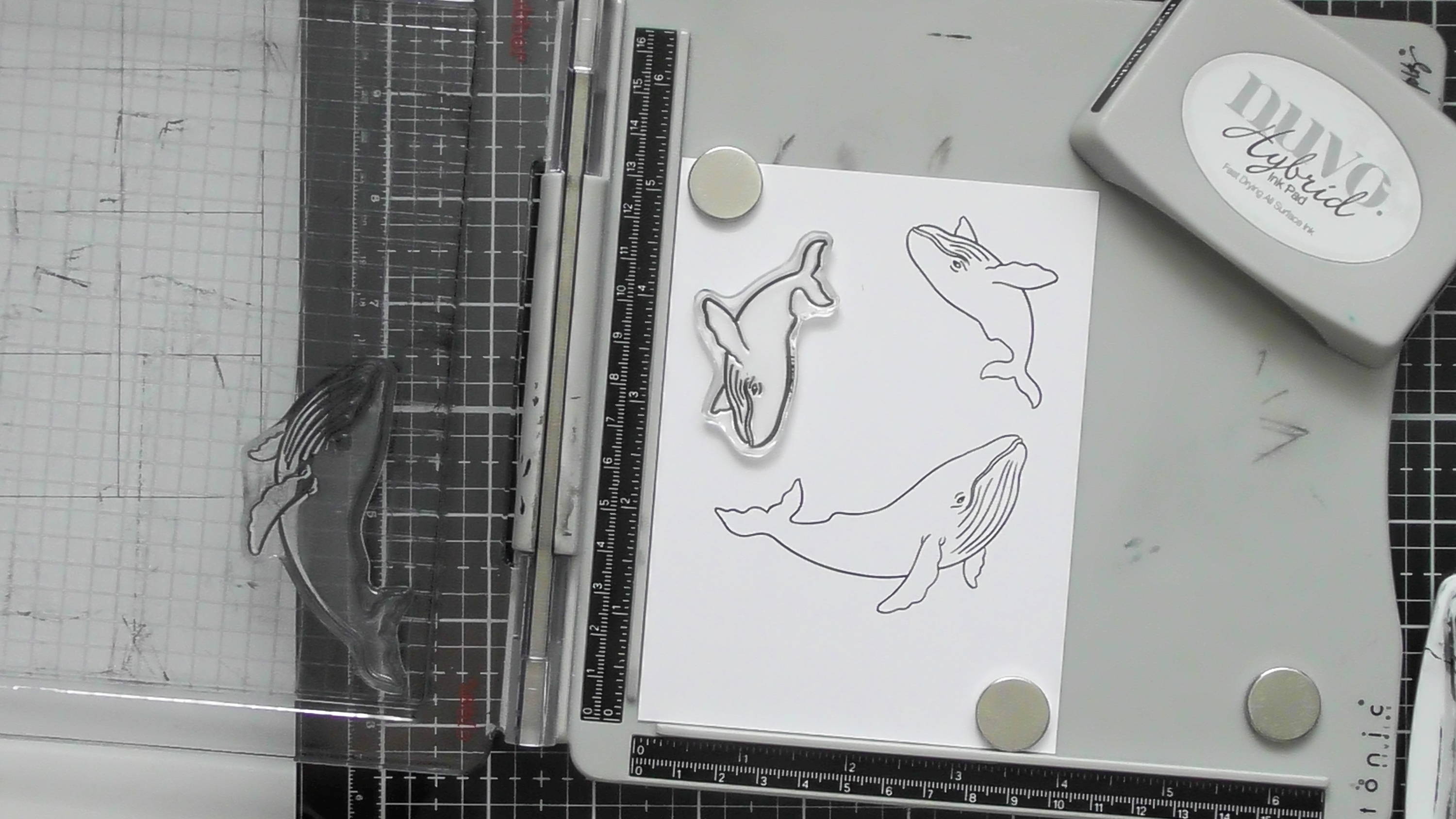 Create a circular design with a couple of the whale images, (the left hand side one could also be the third whale too if you'd prefer) focusing the circle towards the top of the card panel (10x13cm)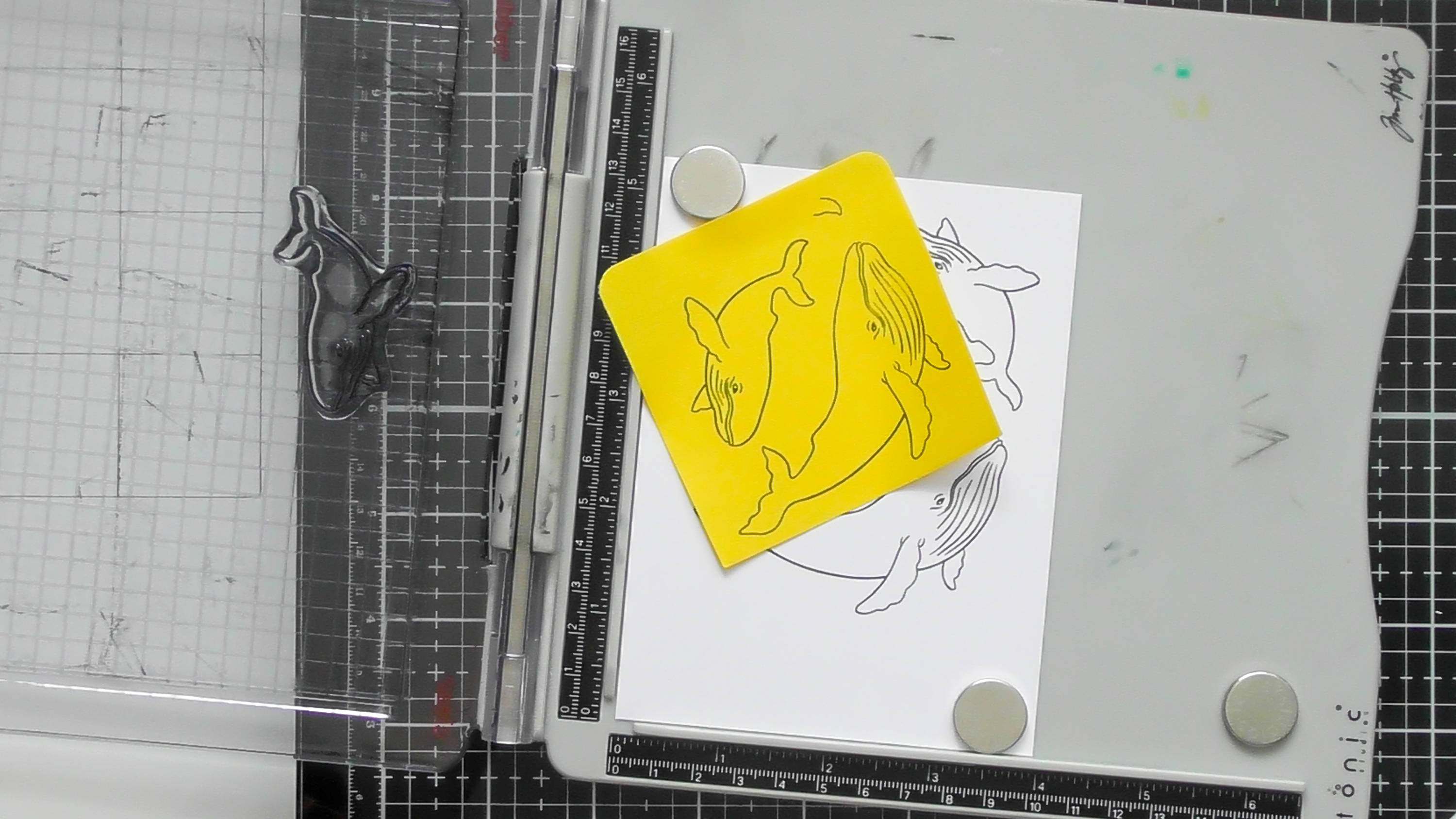 Create masks for your stamped whales, while you have your stamp on your stamping platform, simply place the post-it over the image you just stamped, and stamp again to get the image on the post-it.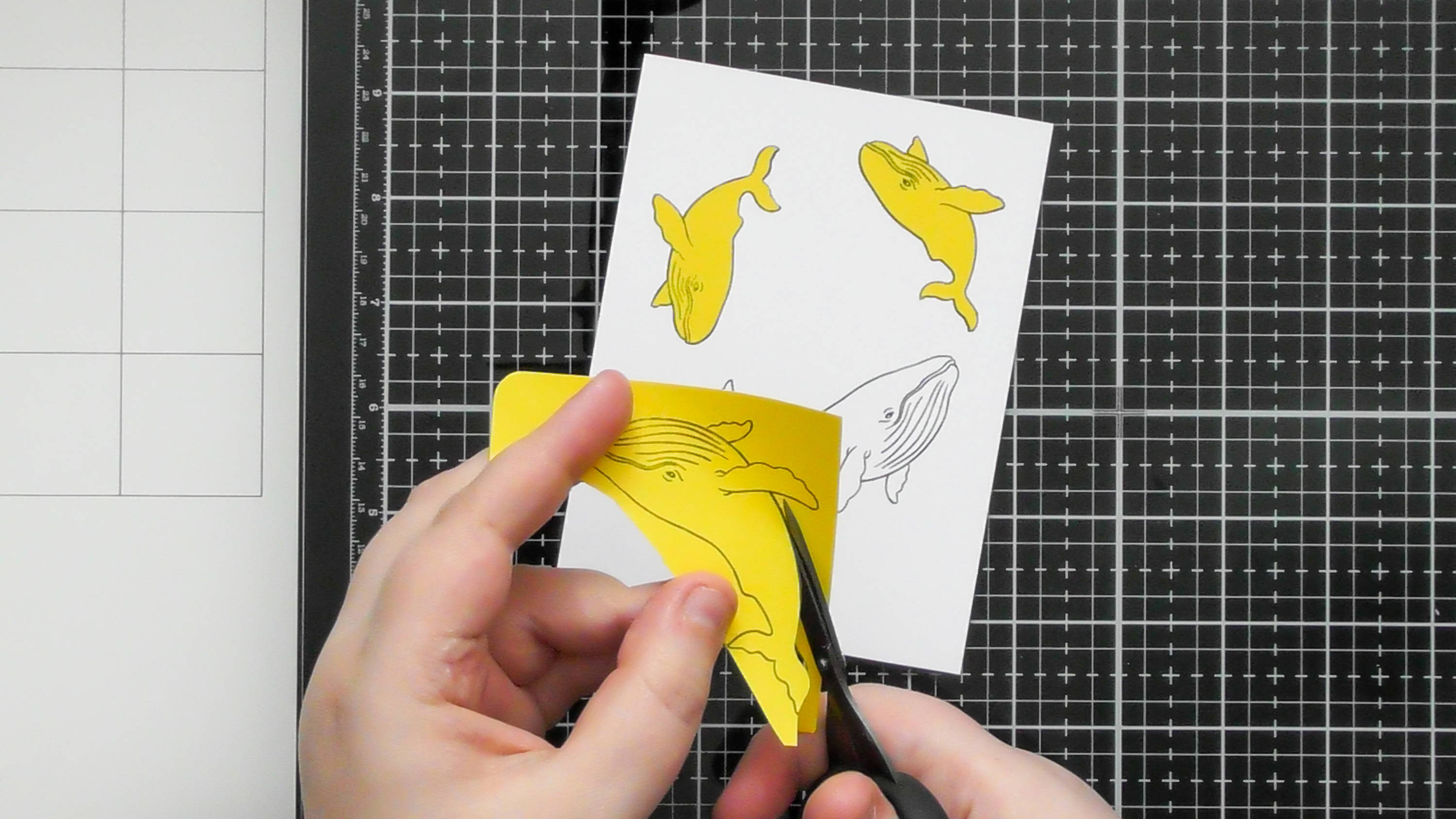 Cut out all 3 masks, and place them back over the stamped images, I chose to fussy cut my images right up to the line, but if you don't mind your images having a white halo, you could use the coordinating dies to cut out your masks.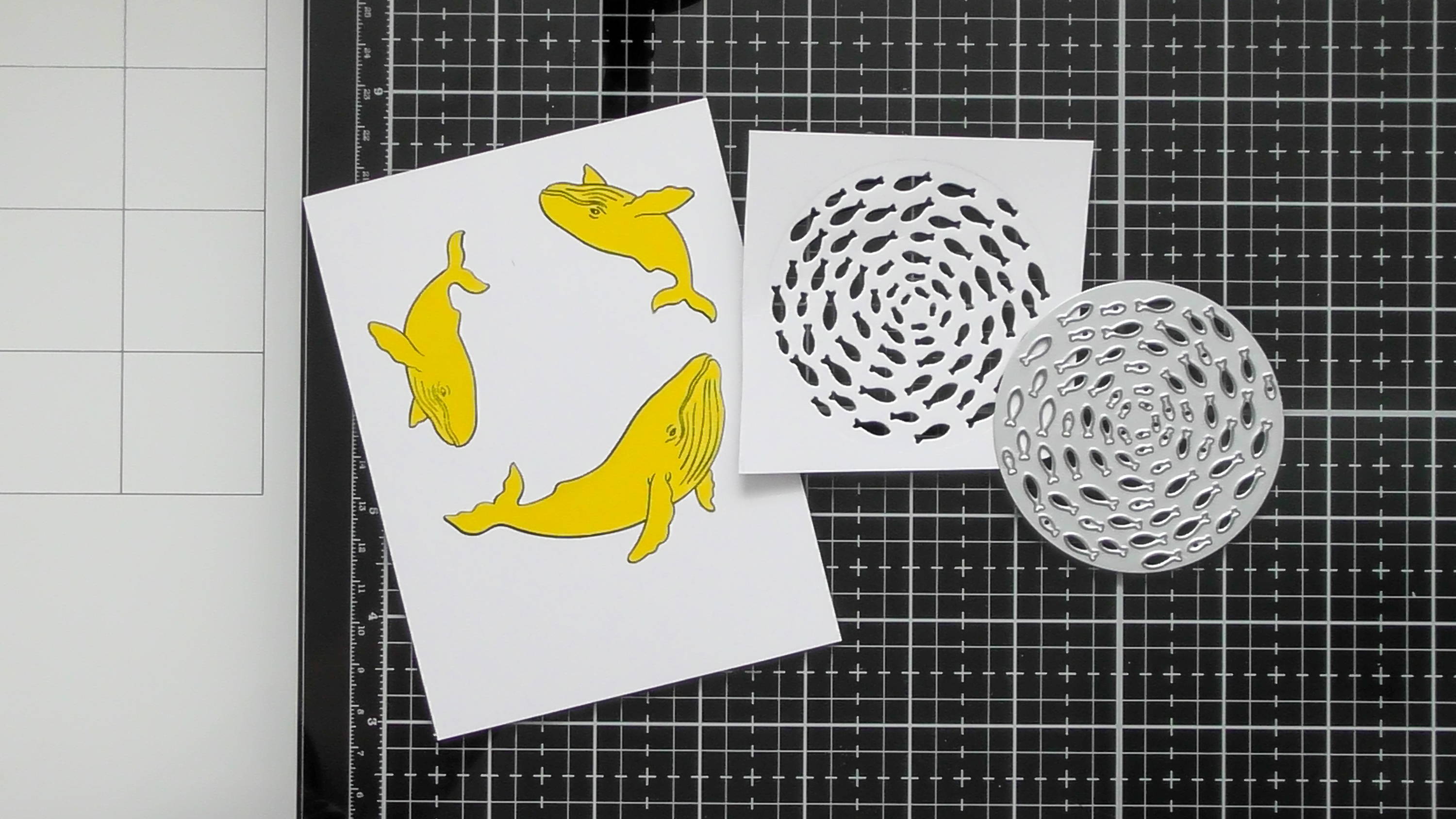 Use the circular fishes die to create a stencil from some scrap white card.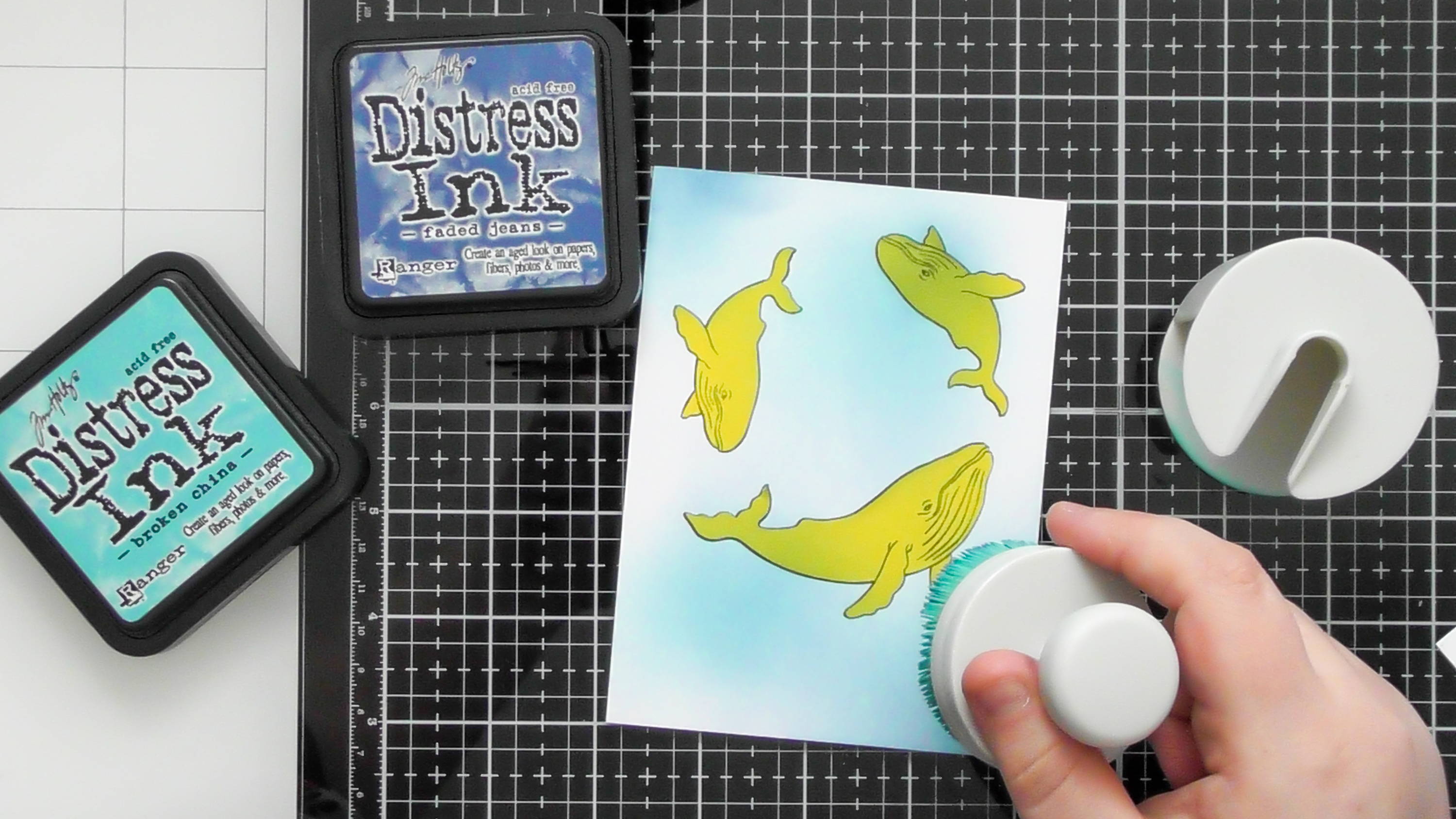 Add some light patches of ink blending onto your background (the masks will protect the whales for you) in a couple of shades of blue as the starting point for your background.
Use the stencil we cut earlier along with a precision blending brush to add the fish design to the centre of the stamped whales.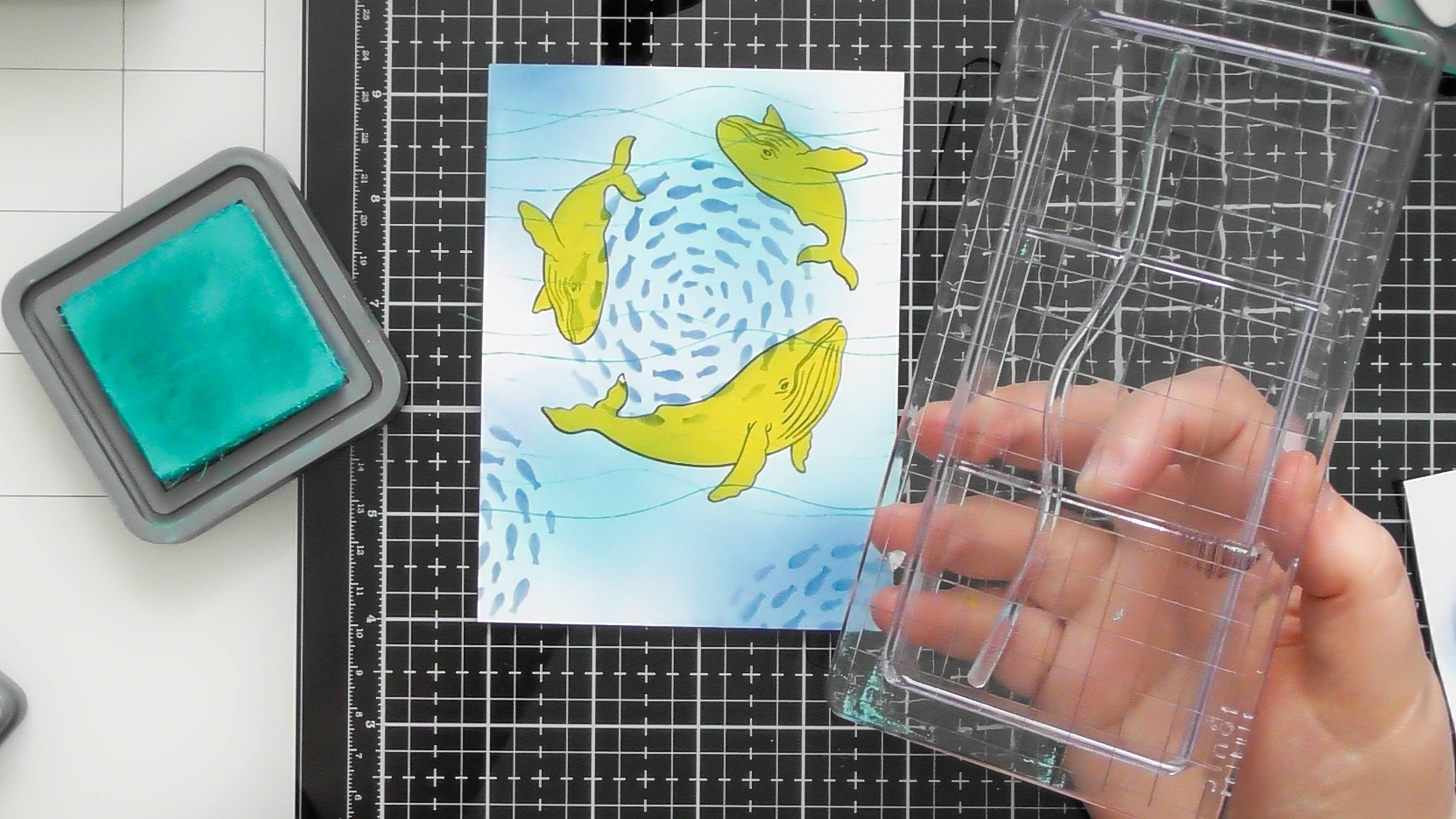 To give the water a bit of ripple motion, use the bendy line stamp to add a few horizontal lines to the background.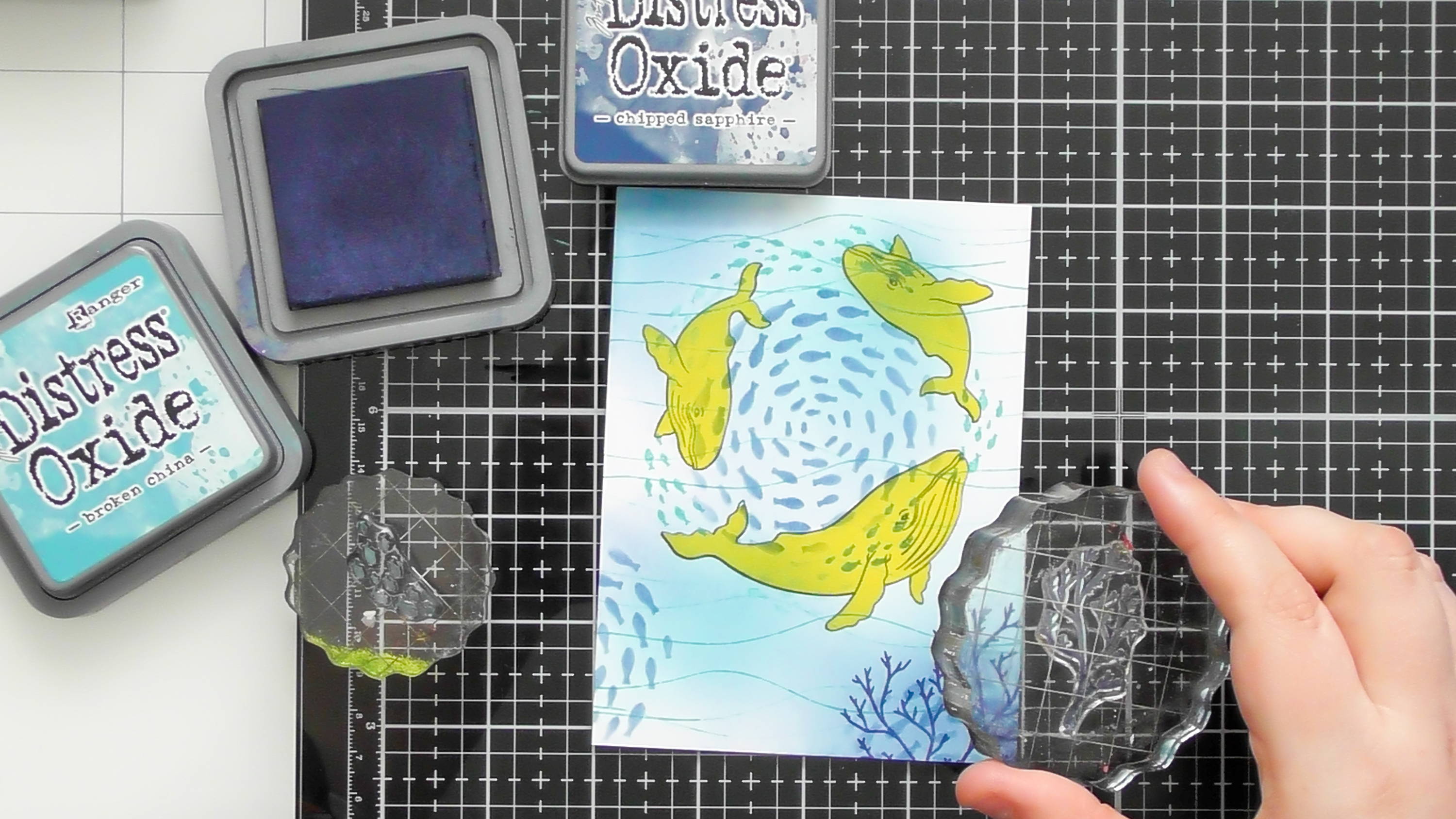 Build up more of a scene by adding some stamped fish and also some seaweed/coral towards the bottom of the card panel.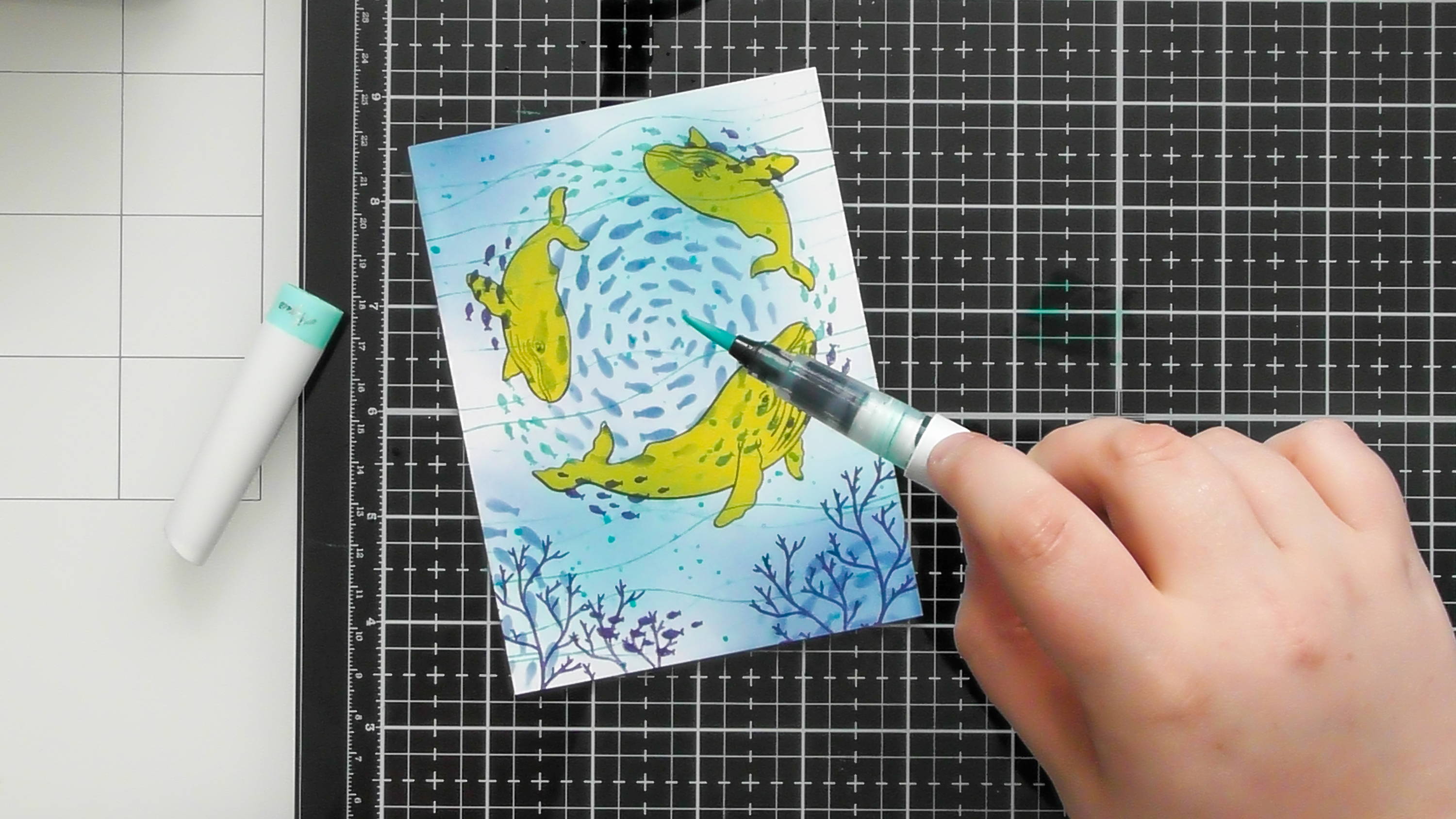 And for some extra visual texture, add some splashes of Aqua Flow/Water/Aqua Shimmer, whatever you have on hand, you could even water down the ink from one of the ink pads you've used too.
Finally remove your post-it masks to reveal your 3 protected whales.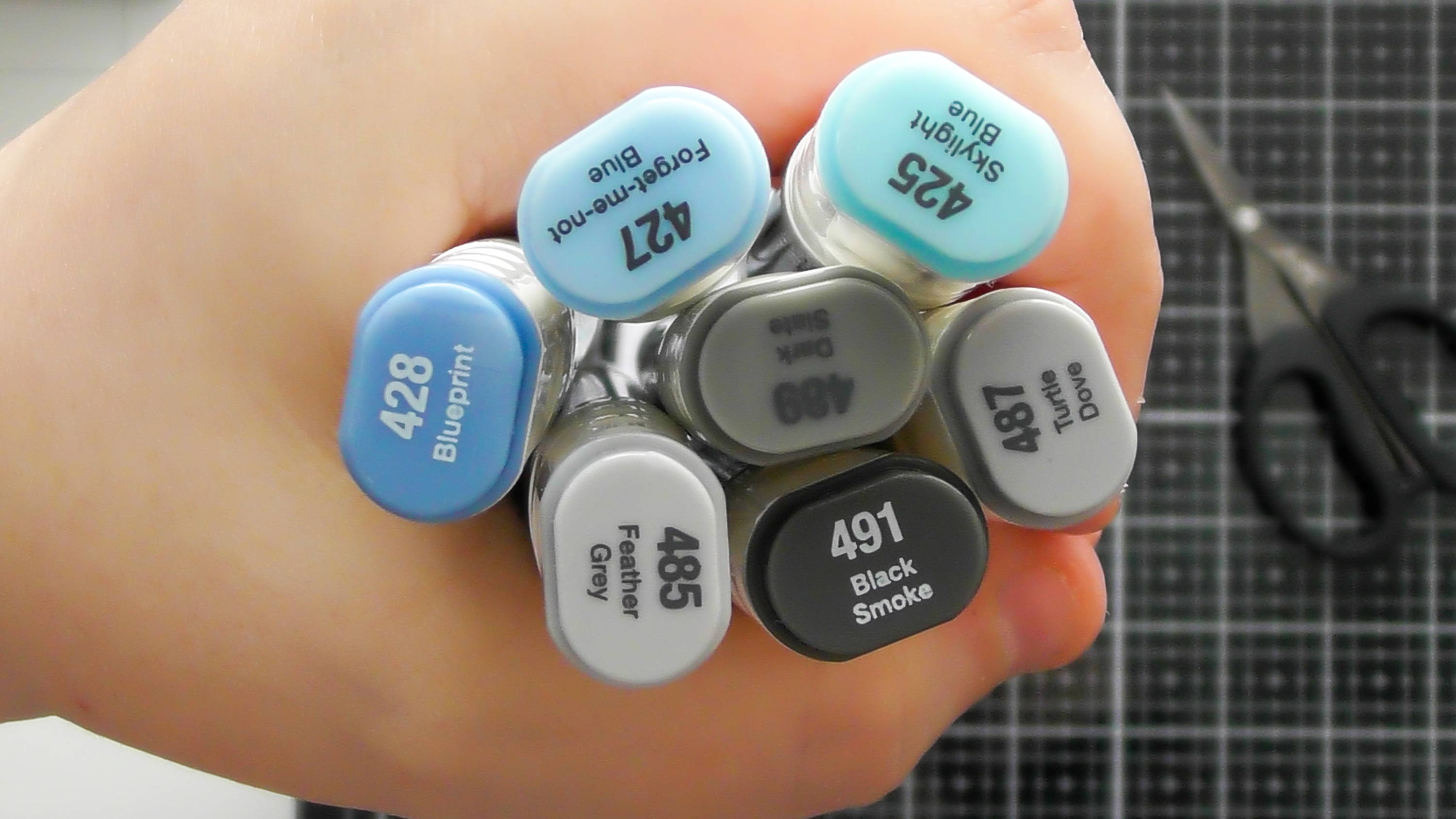 Now it's time to colour your Whales :D If you're struggling to know what colours to use, these are the colours I chose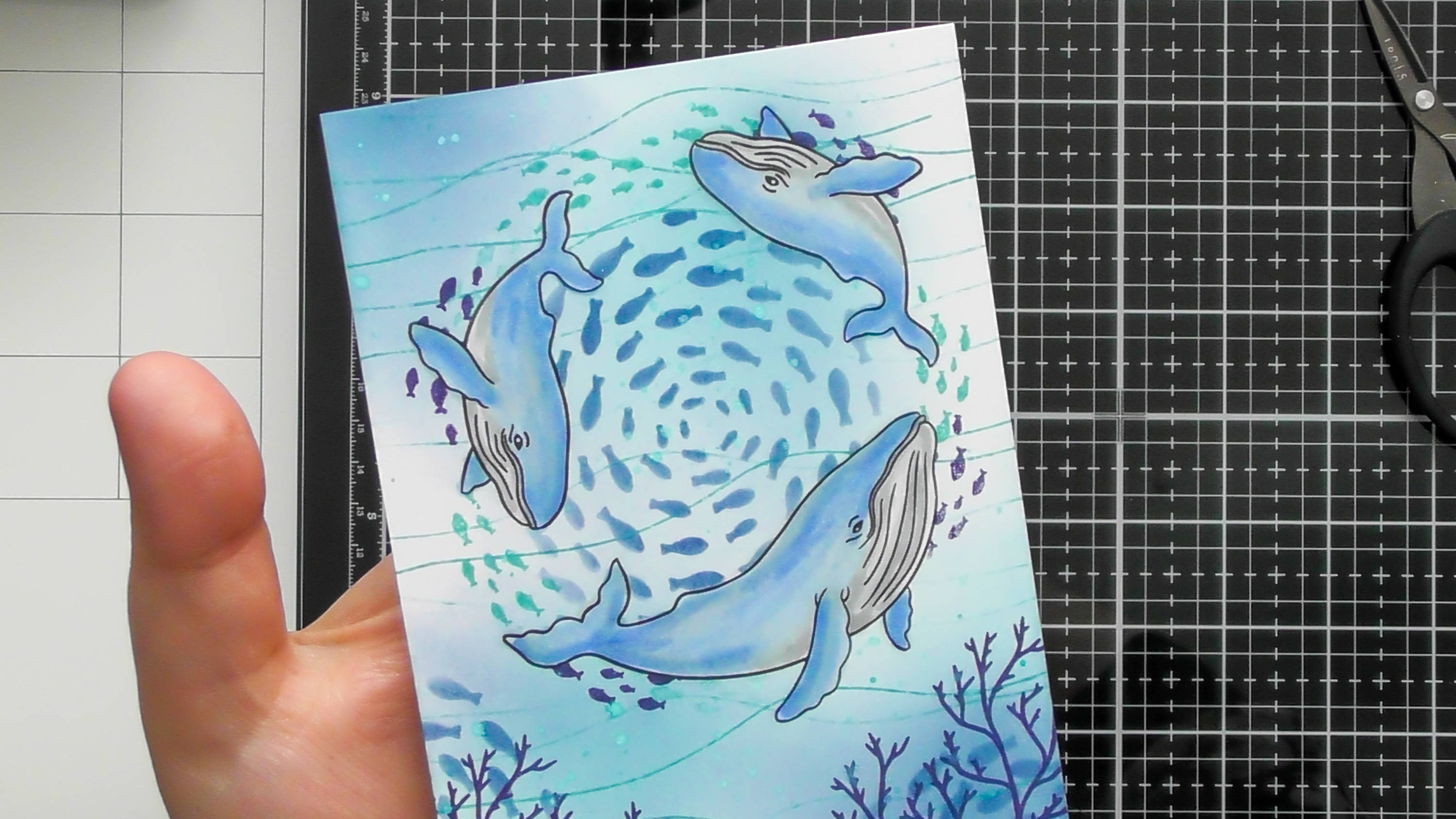 To give the Whales a slightly more blue grey look, rather than the brighter blue of the 425,427,428 pens simply colour over the blues with the 485 marker, this will add that grey tone, and you can come in with the next grey tone to deepen any shadows too.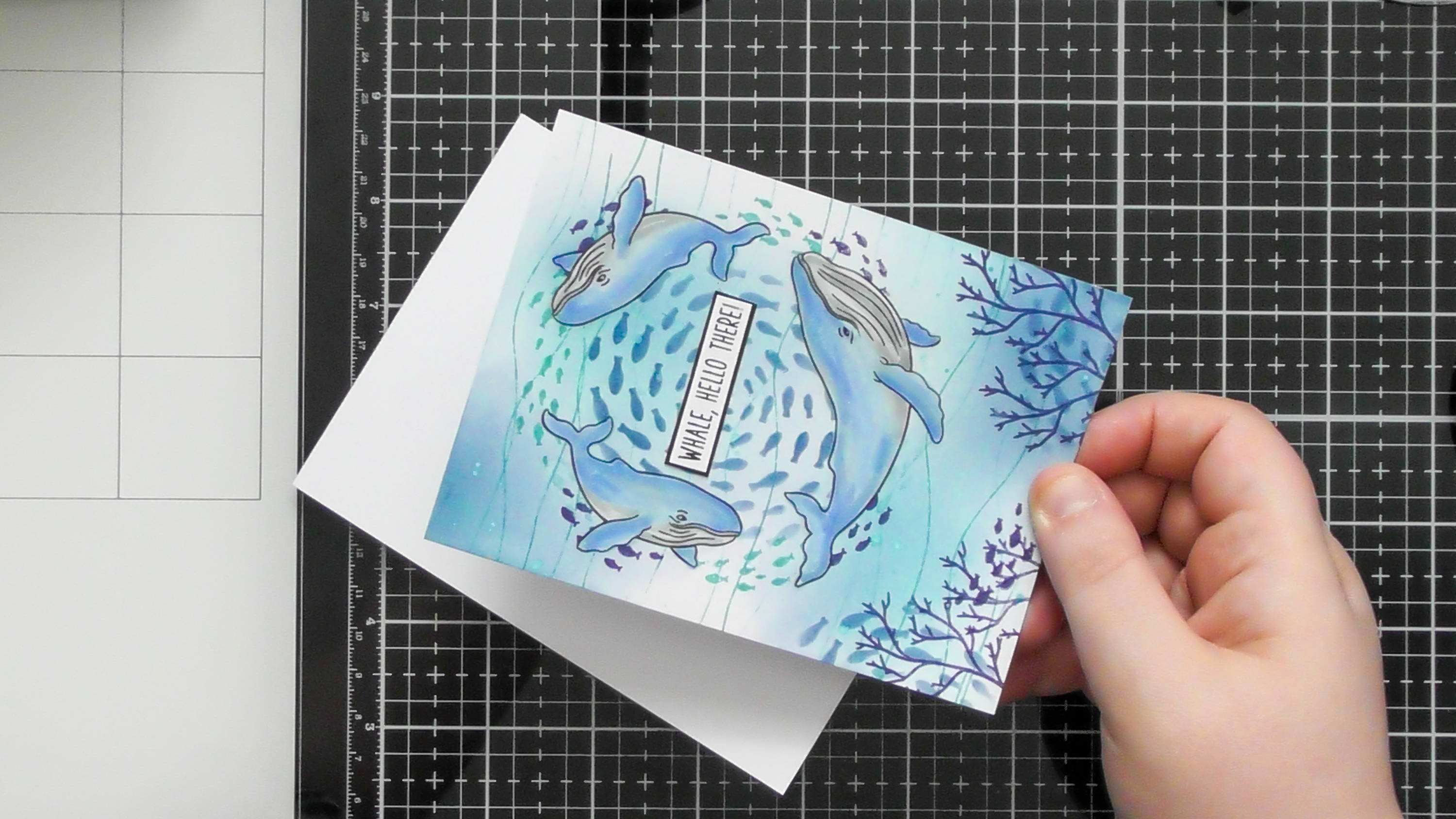 Finally chose one of the punny sentiments from the set and add it to the centre of the card (If you've chosen a longer sentiment, you could snip it into 2 so you could stack the 2 parts inside the circle too).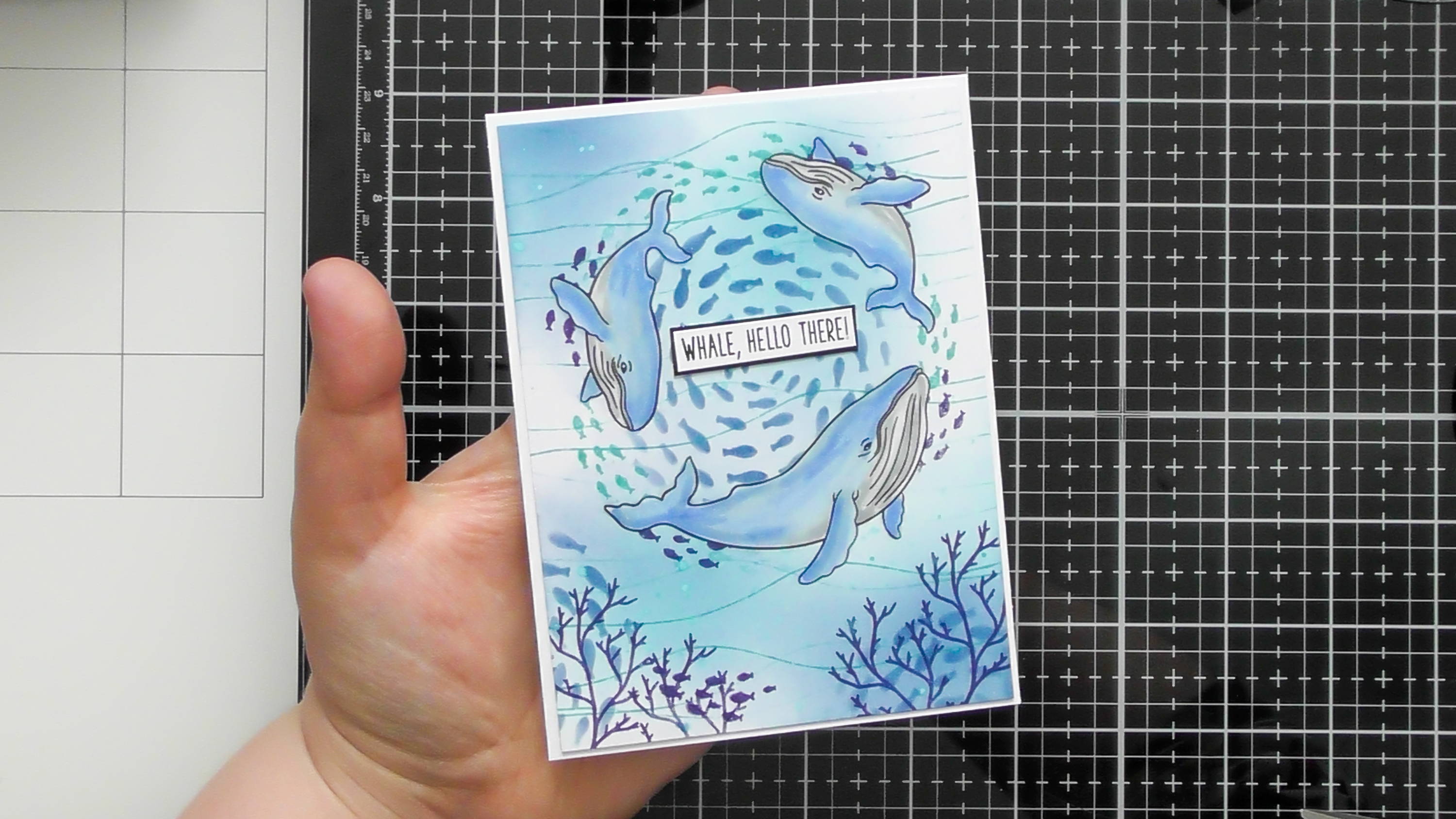 And there you have your finished card.