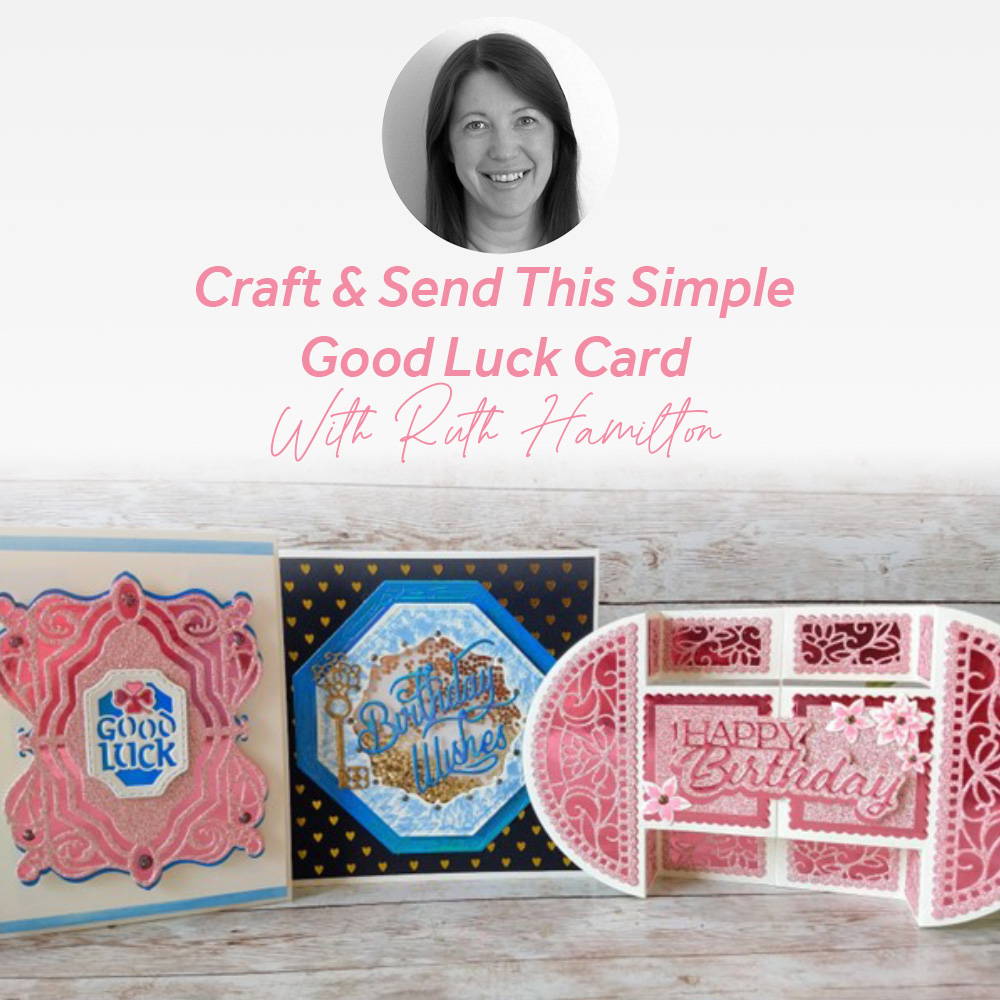 In this Step by Step blog post I show you how I used the bundle shown below (along with Ivory Smooth Card and Gold Dust Glitter Drops from the extra bundle in the next photo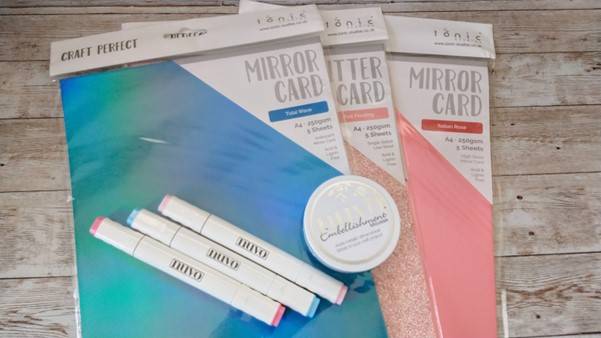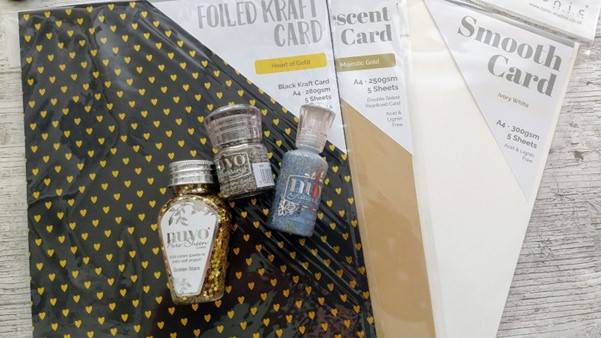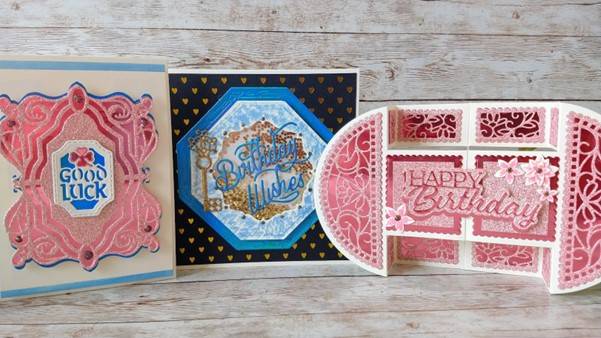 - Craft Perfect Tidal Wave Iridescent Mirror Card

- Craft Perfect Pink Frosting Glitter Card
- Craft Perfect Italian Rose Mirror Card
- Cornflower Blue Embellishment Mousse
- Craft Perfect Ivory Smooth Card
- Nuvo Gold Dust Glitter Drops
- Craft Perfect A6 Ivory Card Blank

- Friendship Frames die set 5235e
- Good Luck die set 4229e
- Craft Perfect 3D foam squares
- Nuvo Deluxe Adhesive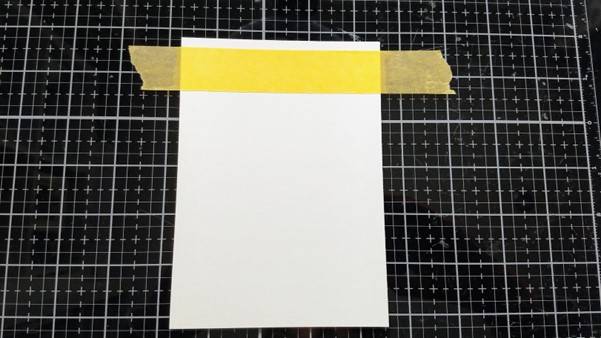 Cut a piece of ivory card measuring 10.5cm x 15cm and tape to your glass mat with masking tape along the top and bottom leaving a 0.5cm gap at the edges.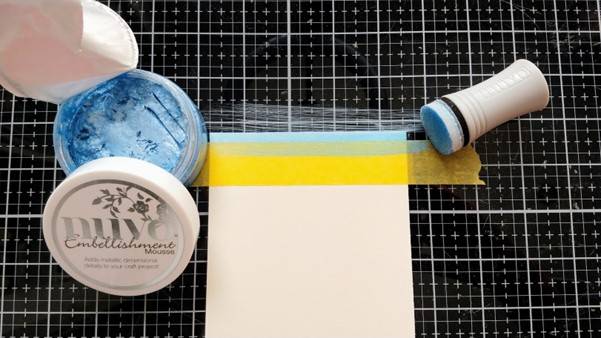 Using a sponge dauber, spread some Embellishment Mousse along the top and bottom edges of the card panel. Leave to dry.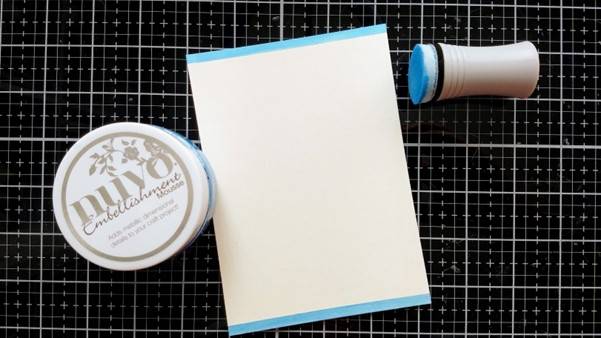 Remove the masking tape to leave a crisp line at the top and bottom.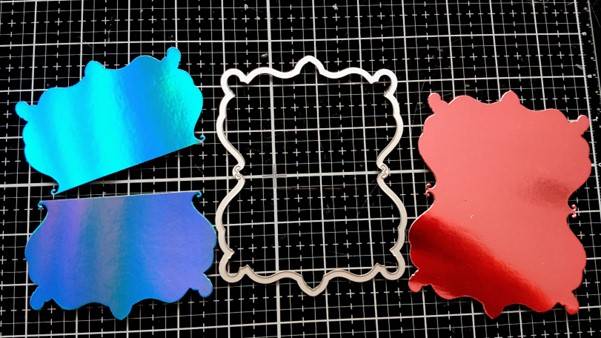 Using the largest die from the Friendship Frames set, die cut 2 shapes – one Tidal Wave and one Italian Rose. Cut the Tidal Wave shape in half across the narrowest part.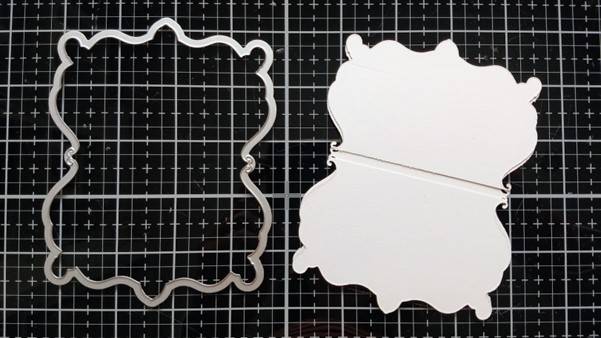 Glue these pieces onto the back of the Italian Rose shape, leaving a little gap in the centre.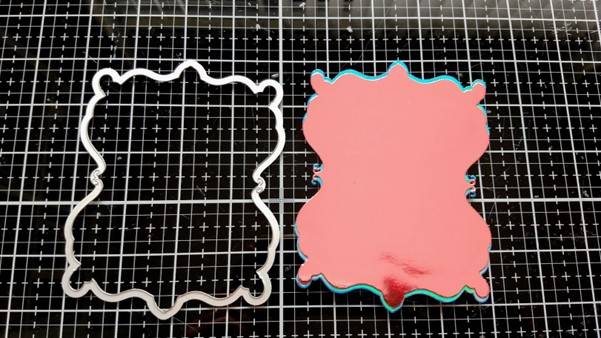 This will leave a little blue border at the top and bottom on the right side.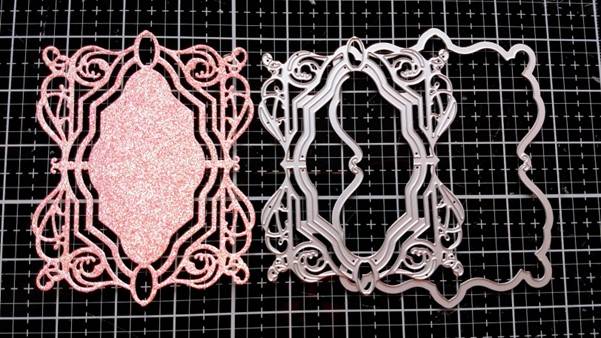 Use the 2 dies shown with the Glitter card to create a patterned panel.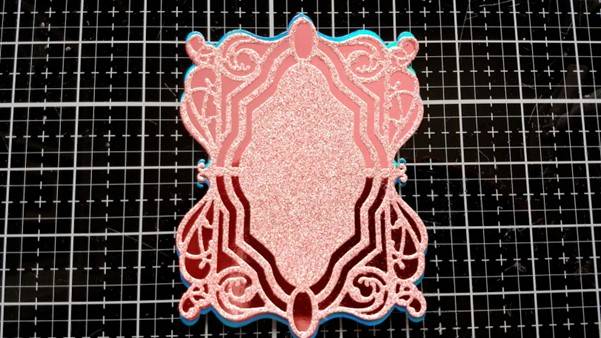 Glue the glitter panel on top of the mirror card.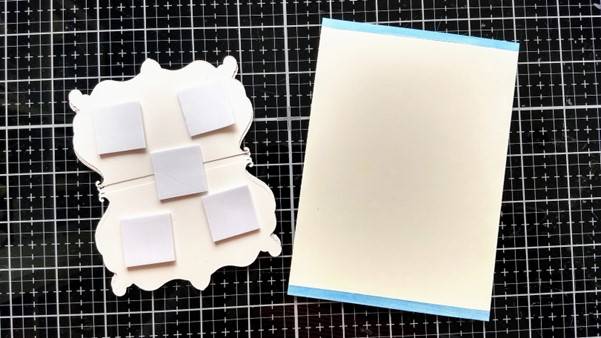 Attach this panel onto the ivory panel with 3D foam squares.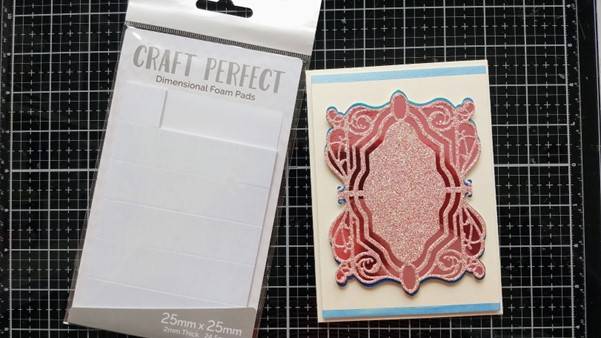 Attach the whole panel onto the front of the card with more foam squares.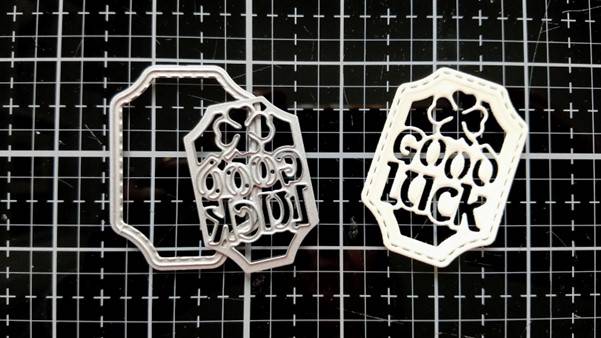 Use both dies from the Good Luck set together to create this shape.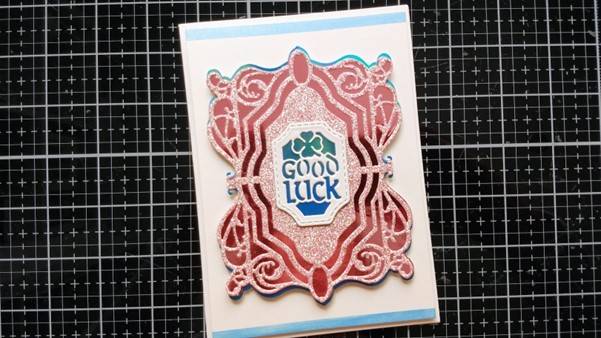 Die cut the plain outer shape from the Good Luck set and glue the ivory sentiment panel on top. Glue this to the centre of the card.
Paper piece a little Italian Rose shamrock into the shamrock outline.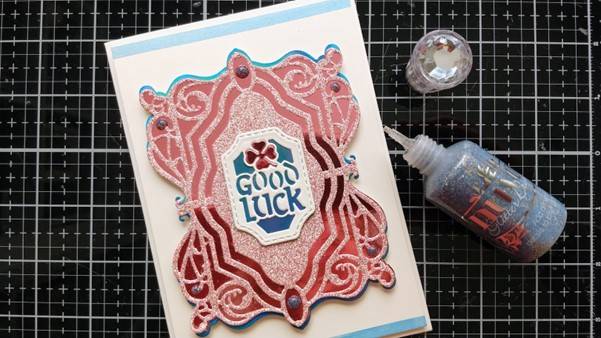 Add Gold Dust Glitter Drops to the areas shown in the photo.