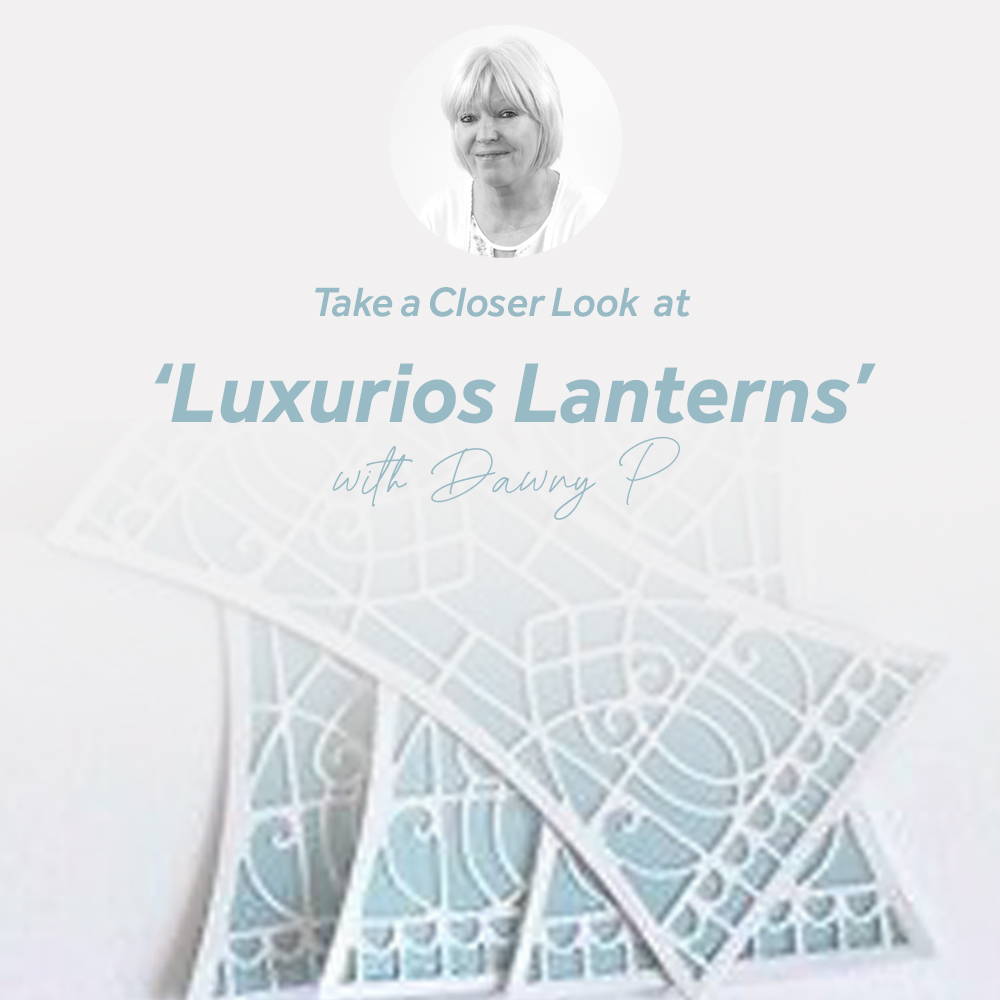 Hello crafty friends – Dawny P here and welcome to the craft room and this month's showcase collection. This month our showcase is this fabulous Luxurious Lantern die set. These dies create a really substantial project which can be used as a gift box or if you use the inside edge dies, you can cut into the base shape and pop in some battery tea lights to make a beautiful lantern. The finished project is just over 7" tall and is really easy to put together.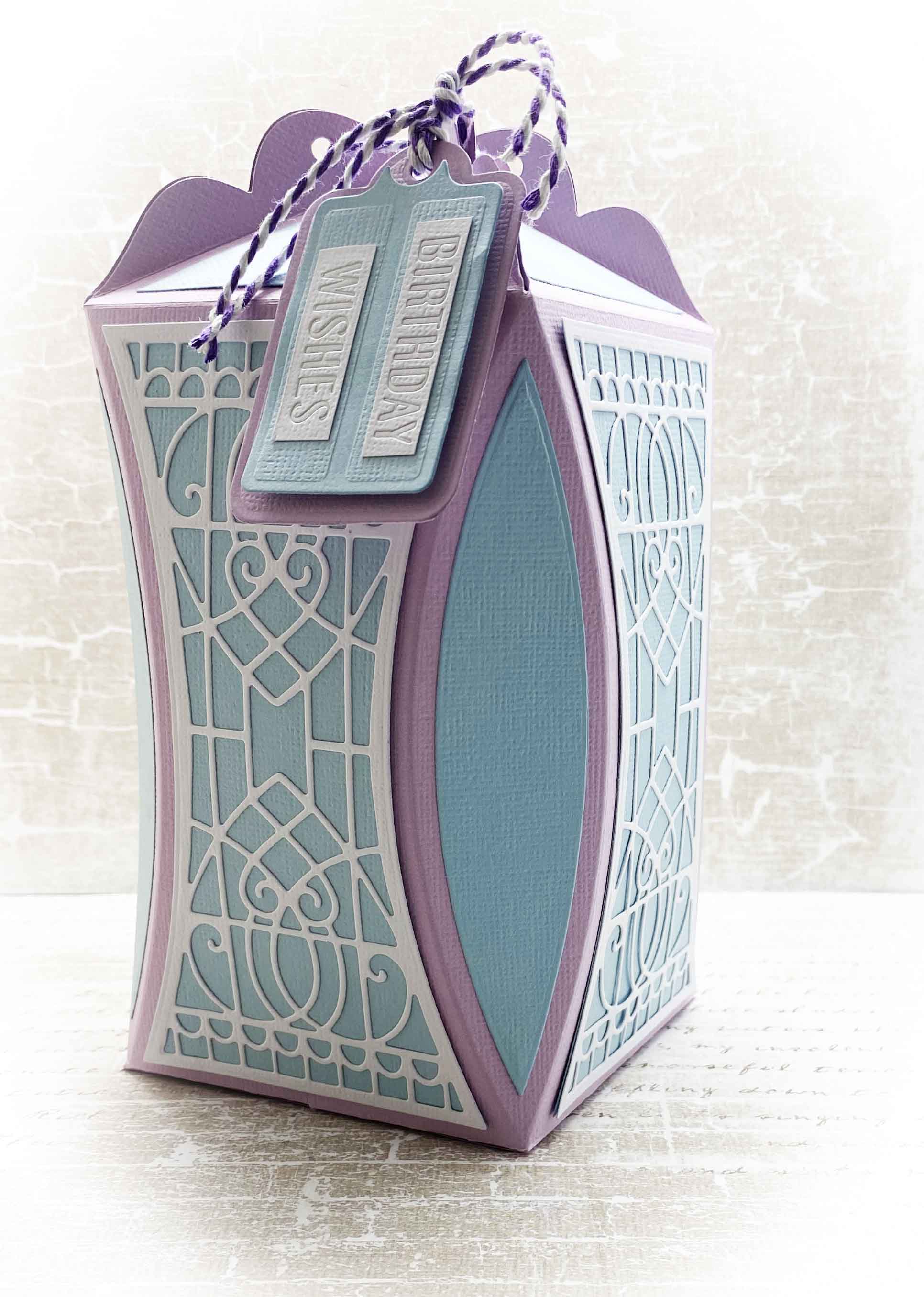 Tonic Studios Luxurious Lantern die set
Tonic Tangerine die cutting machine
Craft Perfect Classic Cardstock - Arctic Blue
Craft Perfect Classic Cardstock - Mauve Purple
Craft Perfect Classic Cardstock – Bright White
Precision Glide Folder
Nuvo Deluxe Adhesive
Strong double sided tape
Craft Perfect Adhesive Foam Pads
Baker's twine or ribbon
There are 22 dies in this set which includes 8 embossed sentiments and as always, you can use the decorative elements on your cards and other projects. There's also a nice tag and you can mix and match the sentiments and pop them on it – there's 2 little spaces all ready made for them. You can also shorten or lengthen the actual base shape and I've shortened this on one of my projects. I'll touch on how to do this in my video so keep an eye out for that. I think it's a stunning set of dies with lots of scope for different uses.
Now onto the project and what we are going to make today? I thought it'd be nice to make a gift box. This will hold quite a bit and I'm going to make a few of these for Christmas.
So let's get started.
So let's get our cutting done first. This is what you'll need to cut -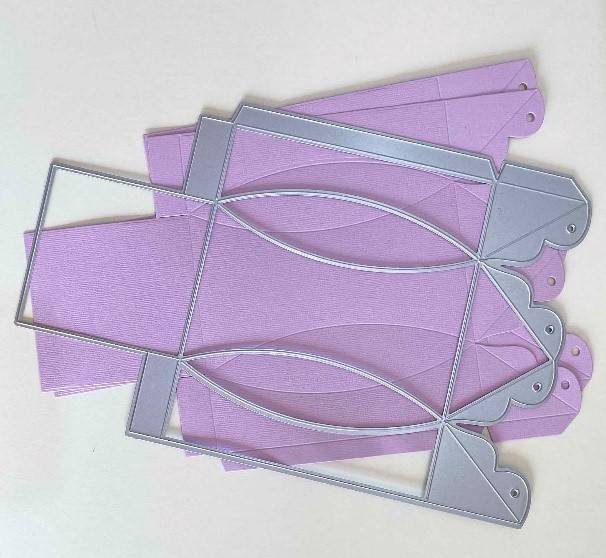 Cut 2 of the base pieces in Mauve Purple.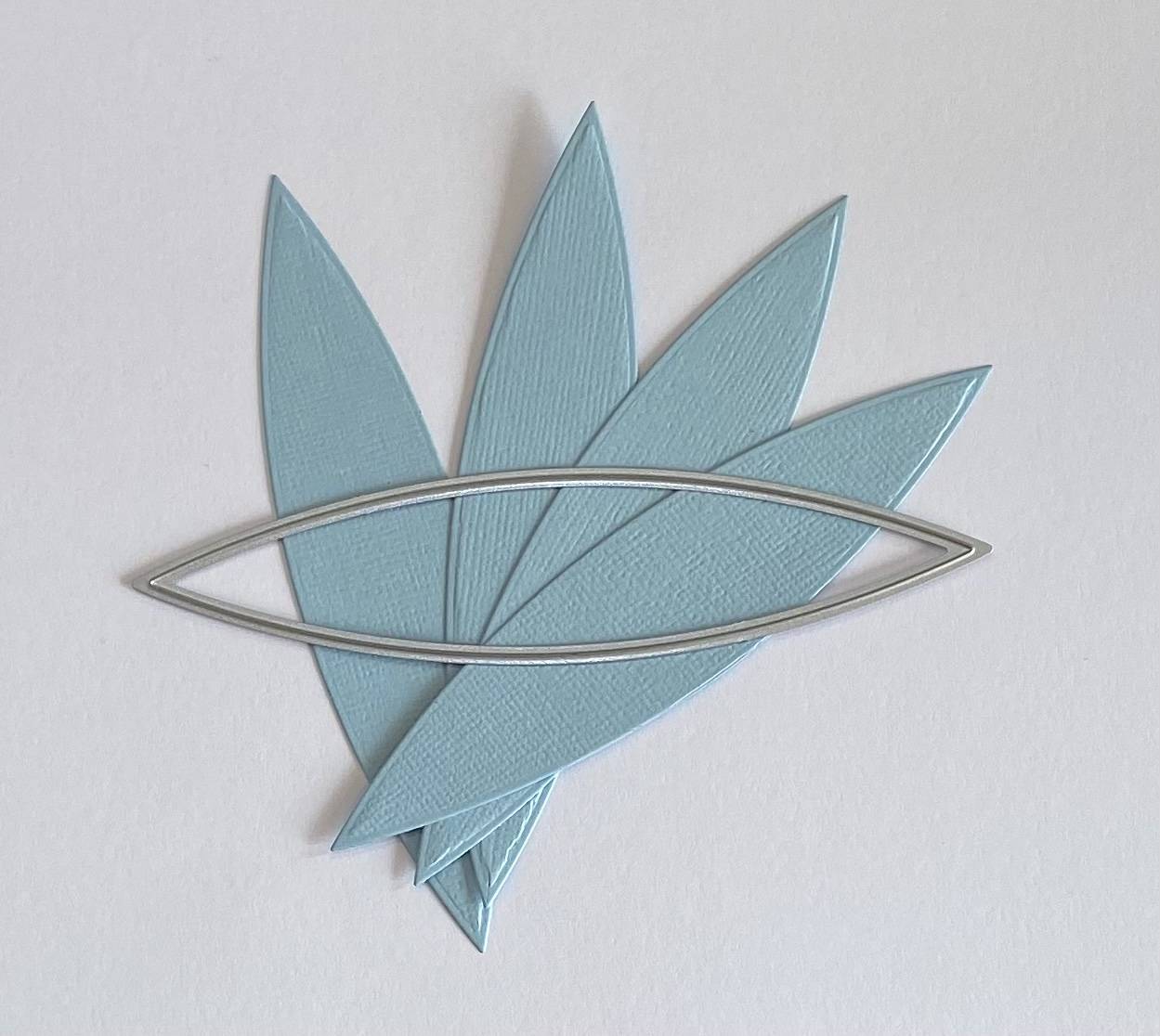 Cut 4 of this shape in Arctic Blue. You have a choice whether to use the plain edge or the edge with the pinhole detail.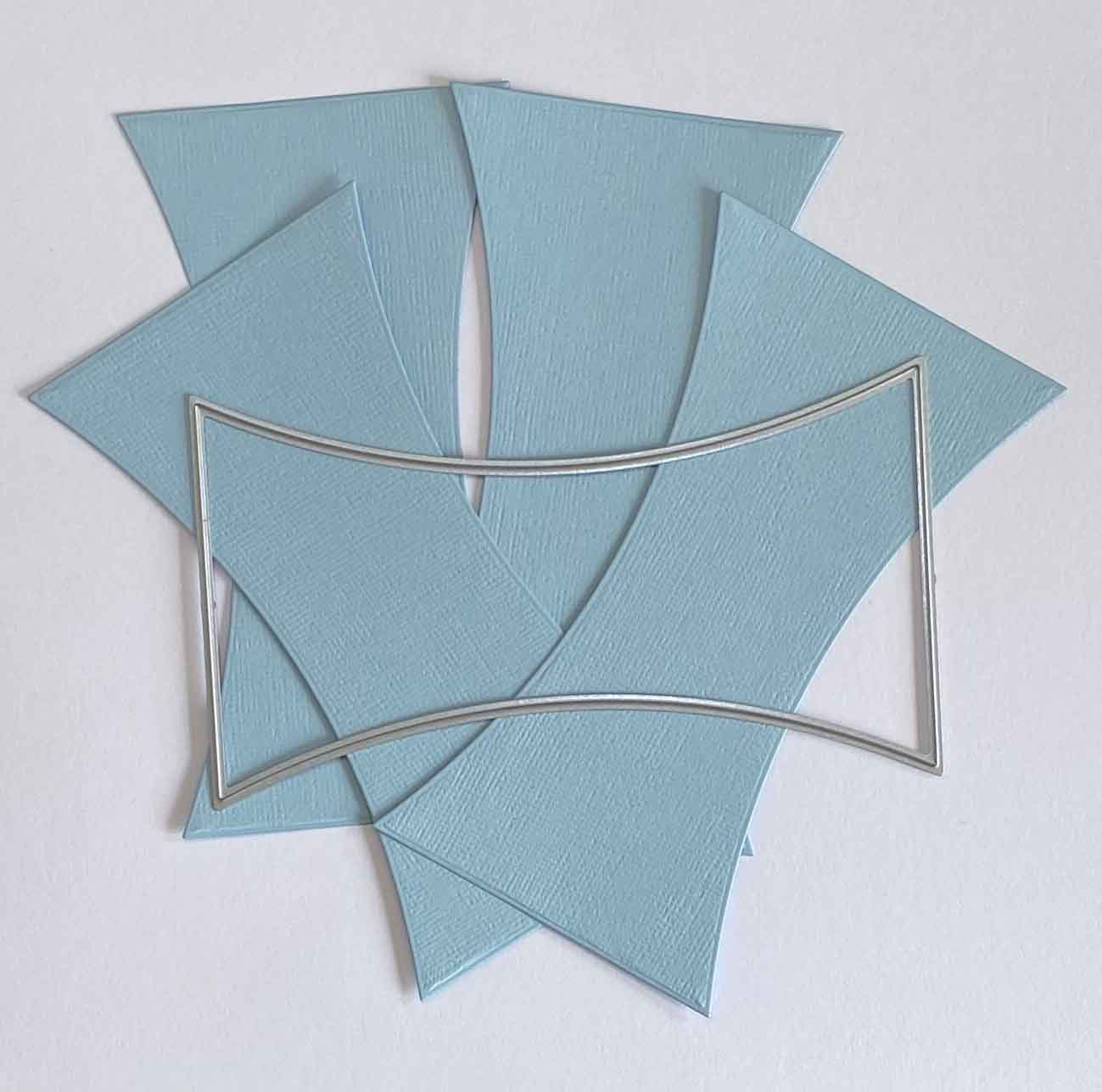 Cut 4 of this shape in Arctic Blue.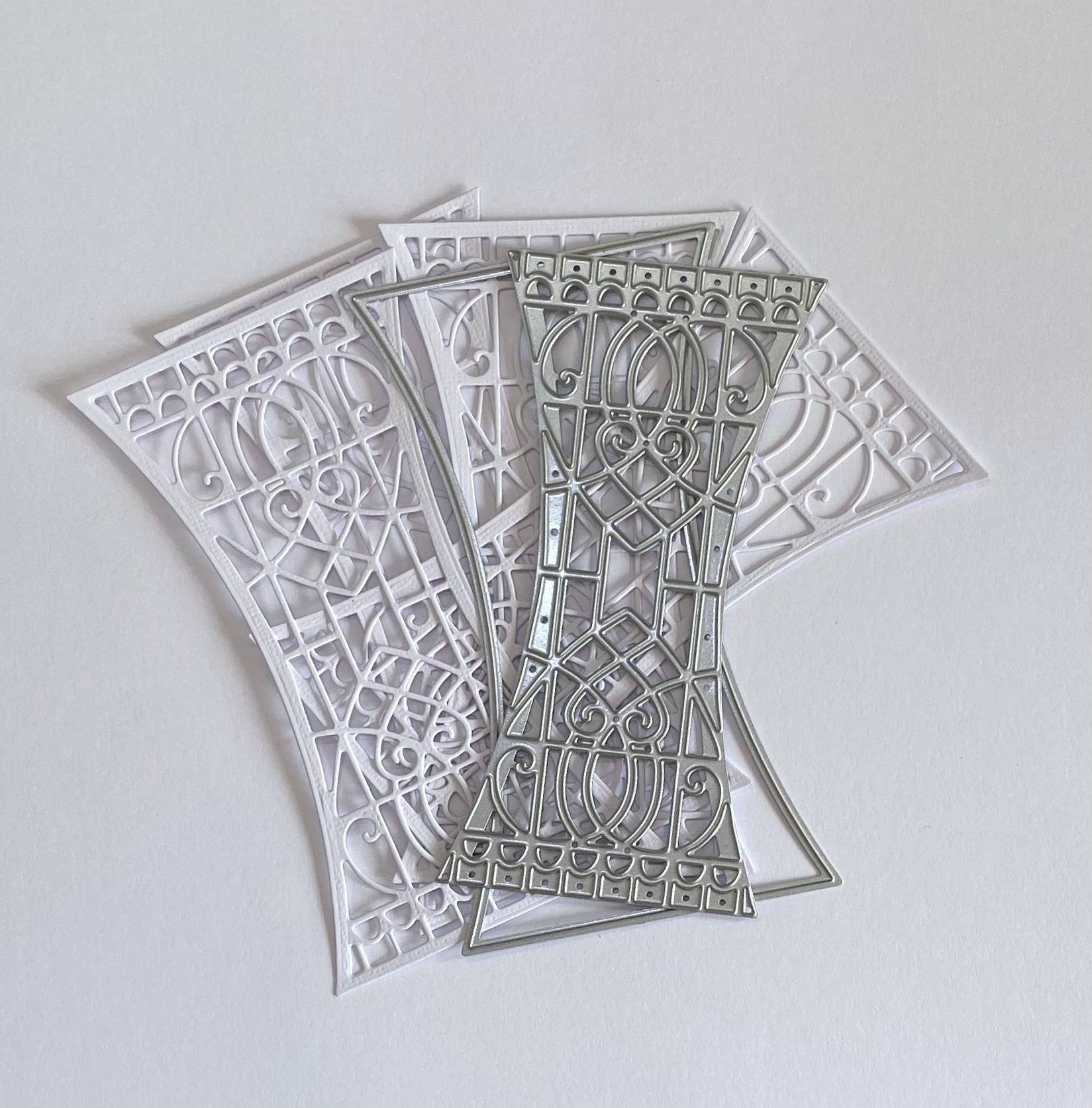 Cut 4 using the outside edge pieces in Bright White then use the inside edge die to cut in the detail.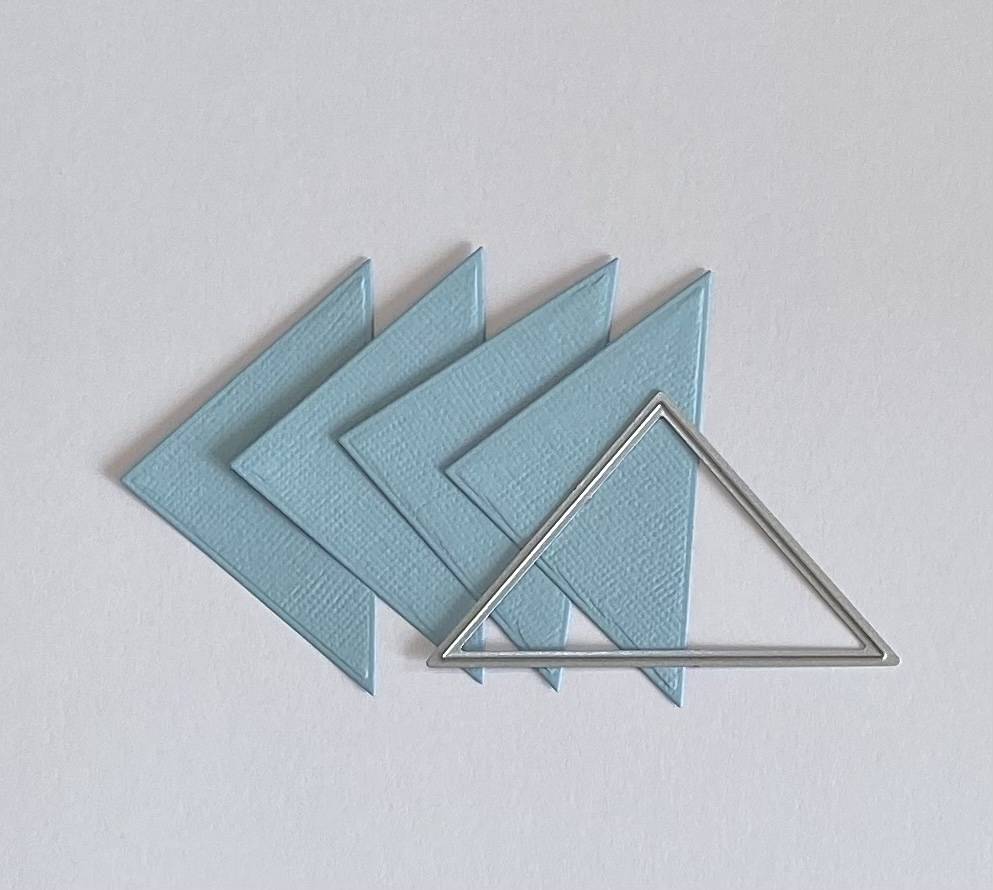 Cut 4 of this shape in Arctic Blue. Again you have a choice whether to use the plain edge or the edge with the pinhole detail.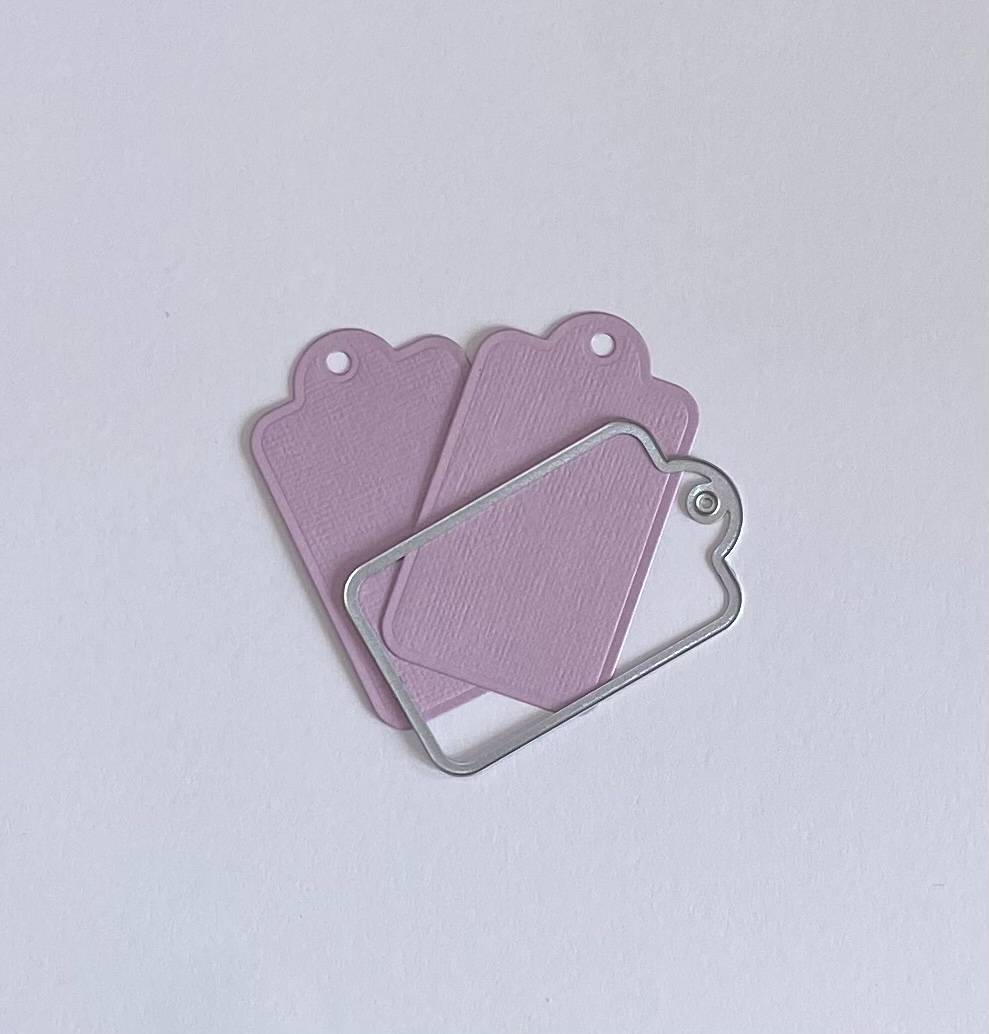 Cut 2 of the tags in Mauve Purple. I always cut 2 and then glue them together so it looks nice and neat on both sides – you'll see in a second.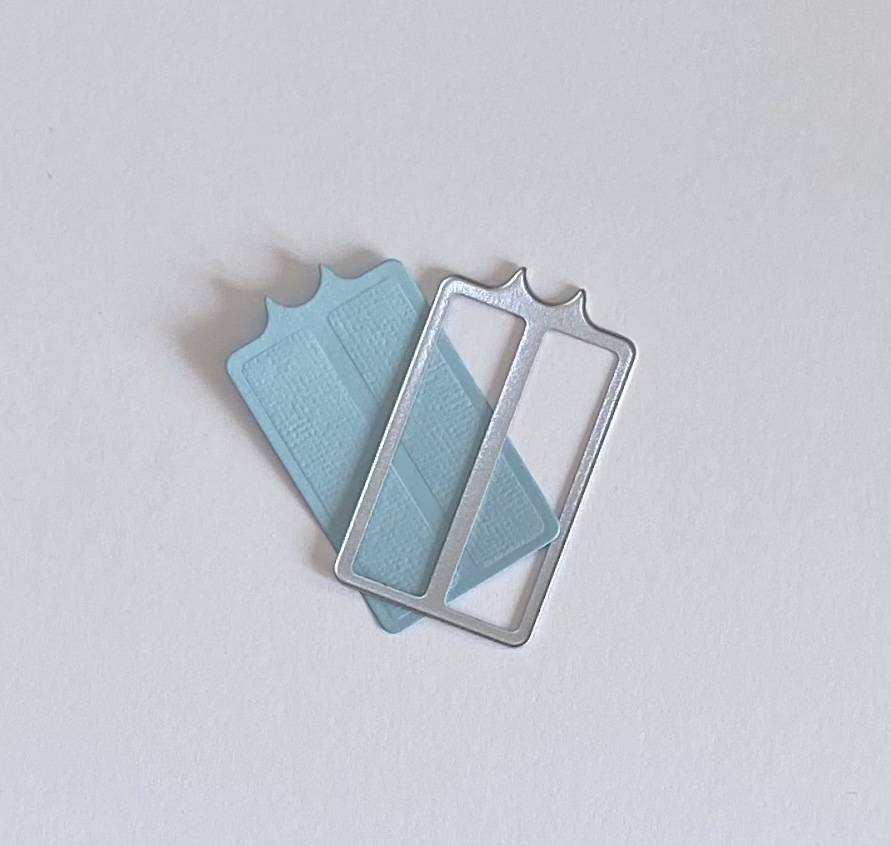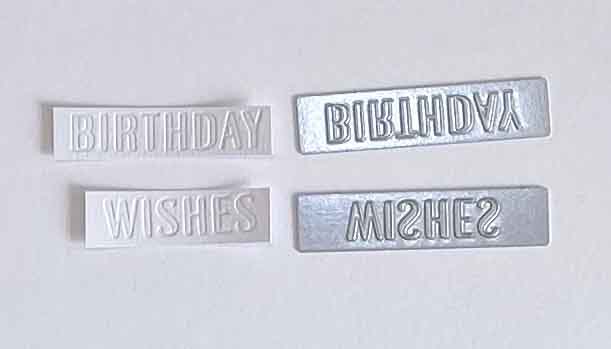 Cut your sentiments. You'll need 2 and you have a choice as there are 8 different ones. I went for 'Birthday' and 'Wishes'. I just ran these through the machine without using embossing plates and you can see that the detail really stands out. Once done, I trimmed them down.
So that's our cutting done – now let's go onto to preparation and assembly.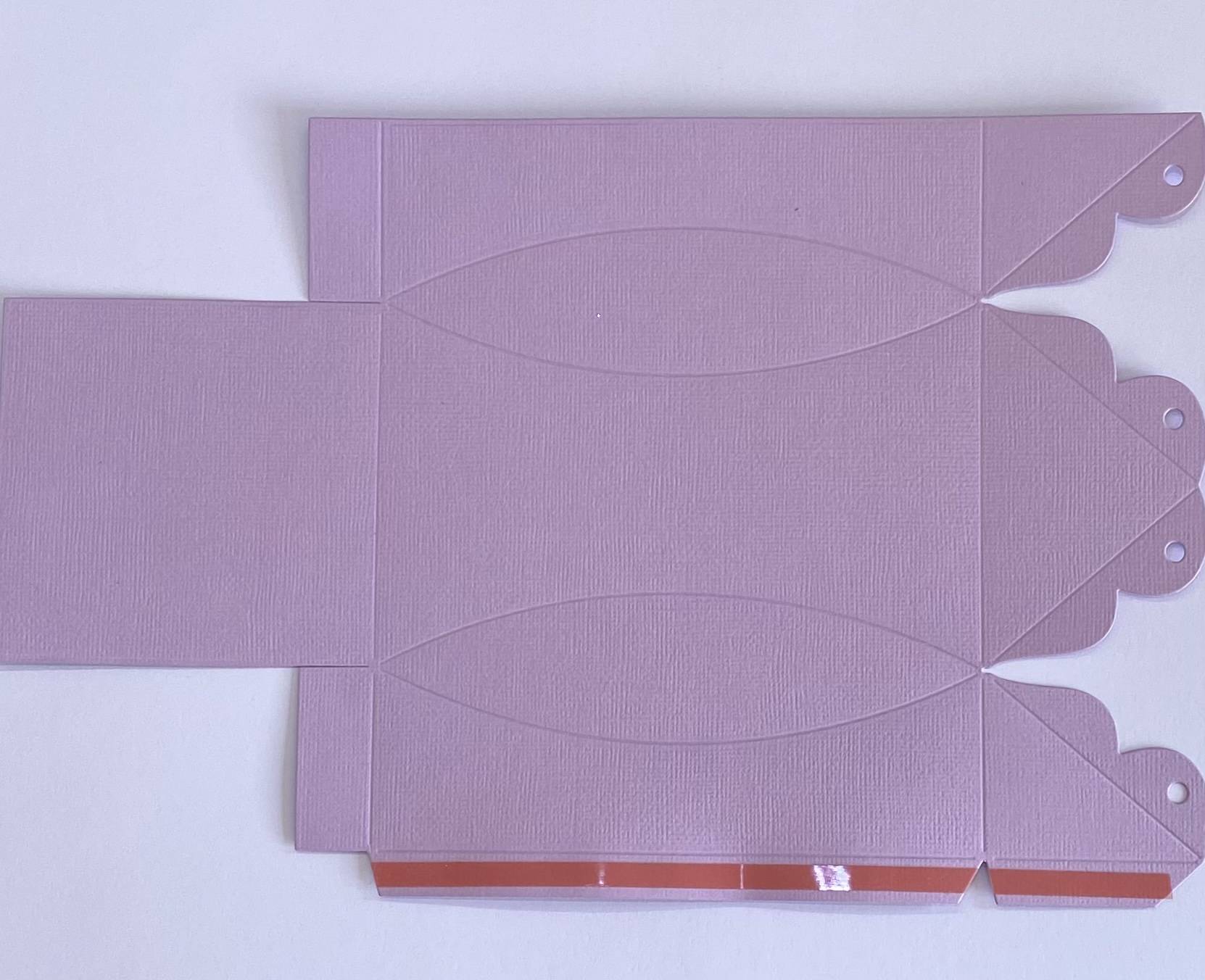 Apply strong tape to the side glue tabs as shown. Do this for both base pieces. You can use wet glue if you want but I find this is a better option.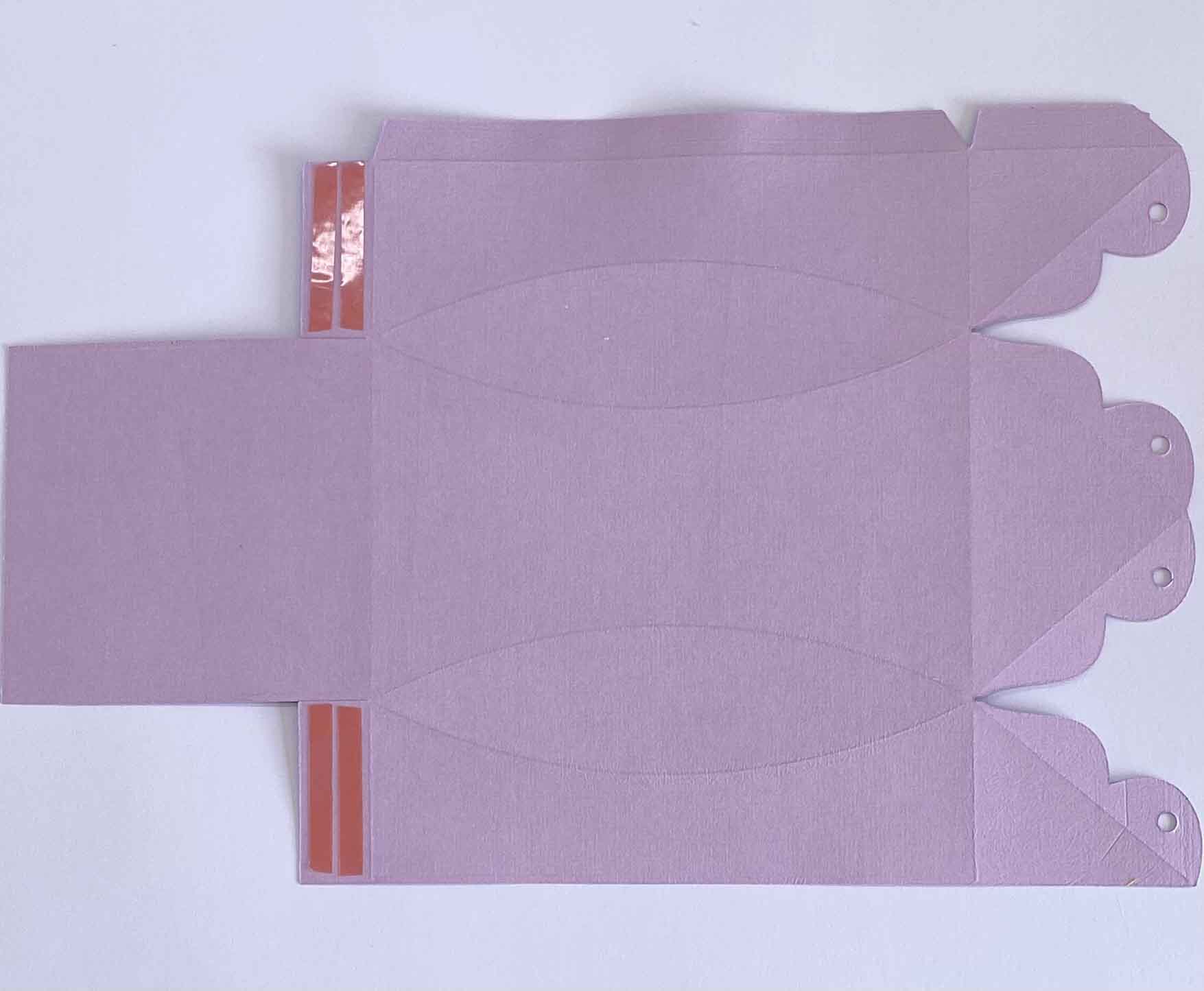 Now flip it over and apply strong tape to the bottom tabs as shown. Again do this for both pieces. Then reinforce your creases. For the curved sections, I find it easier to bend them around my hand. I also crease all sections apart from the base in both directions as I find this helps with assembly later on.
It'll look a bit like this.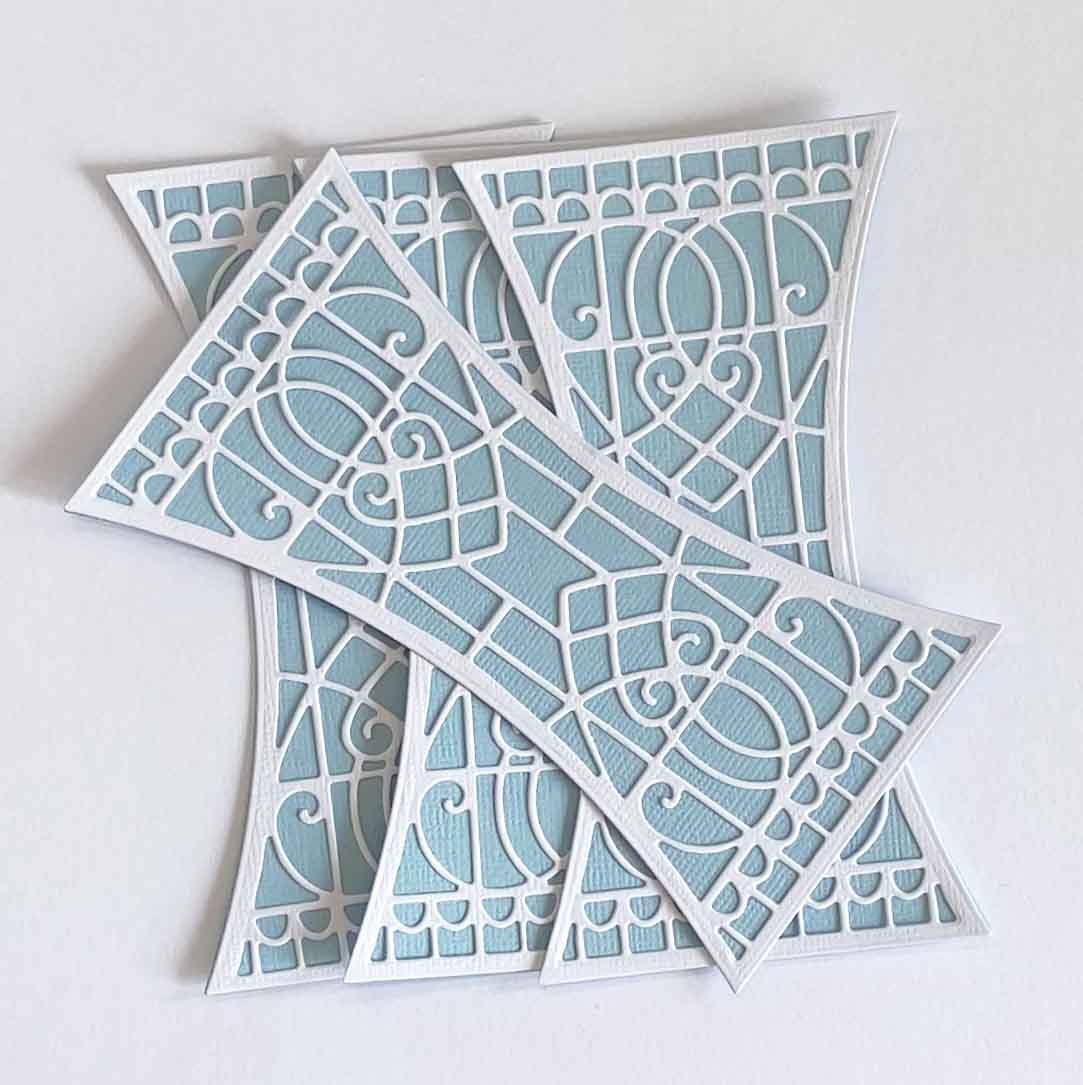 Stick the white detail pieces onto the blue outside edge pieces. Because these are going to be stick onto a slight curve later, use your hand or bone folder to gently bend them slightly.
Now remove the backing from the tape on the side glue tabs on one of the base pieces, line up and stick together as shown. It might be helpful if you add a little bit of wet glue over the tape so that you can move it if it's not quite in place.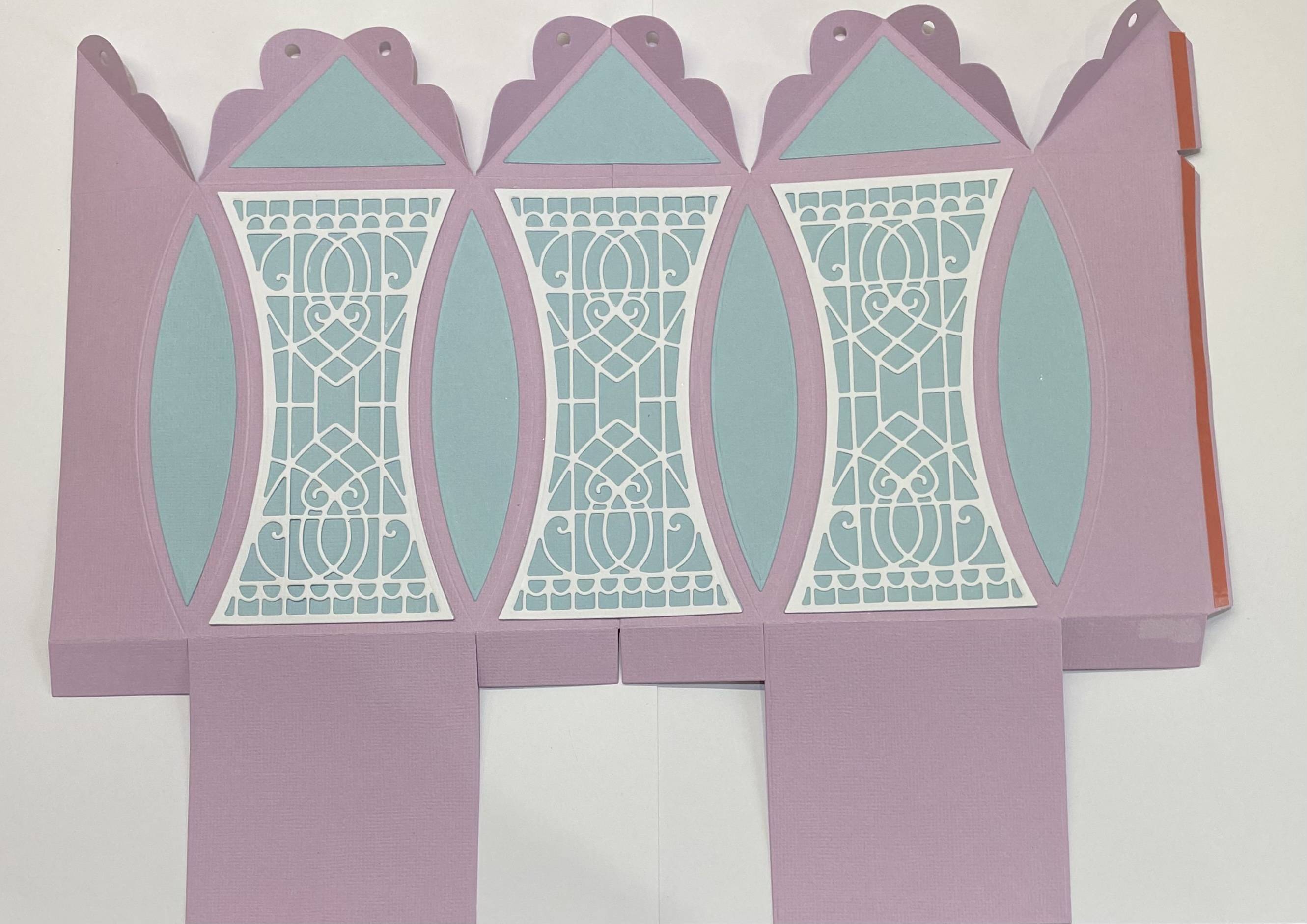 Now stick your panels on as shown. You'll see that we've only stuck 3 down at this point – we'll add the rest once we've joined the sides.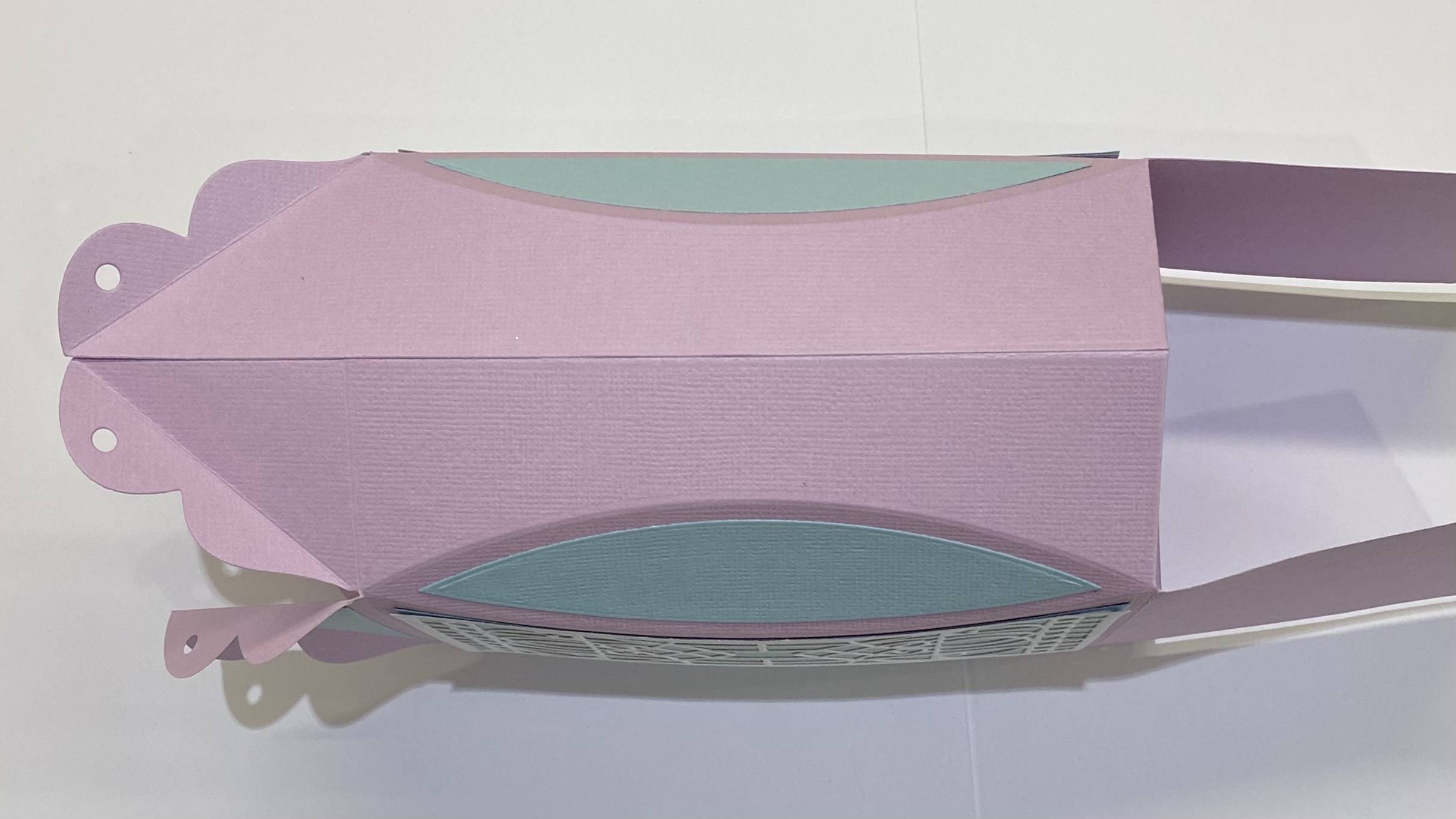 And speaking of which!
Now remove the backing from the tape on the other side glue tabs and bring that side around to meet the other side to stick the box together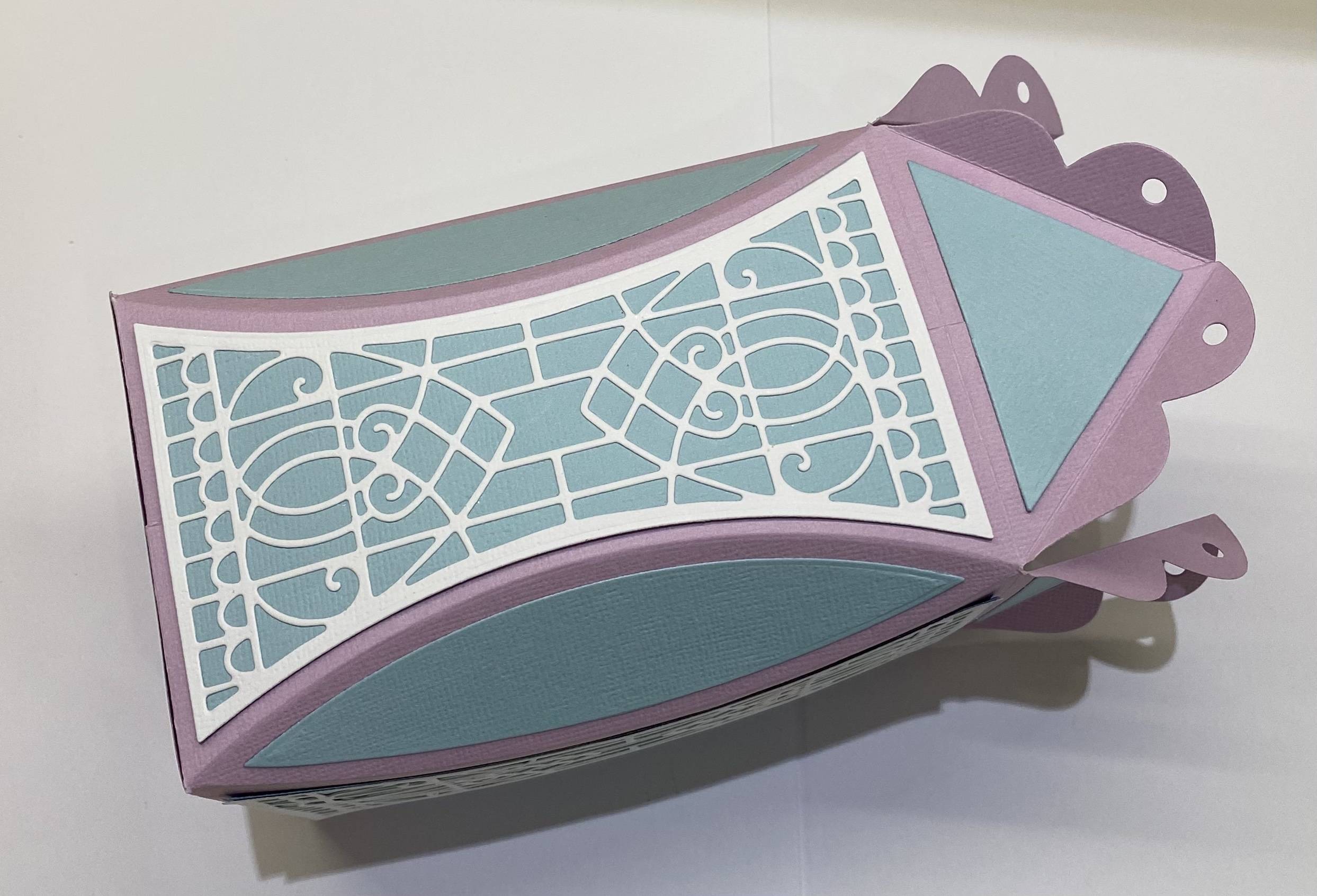 Now stick on the remaining panels. I've tucked the base out of the way here and we are going to sort that out in the next step.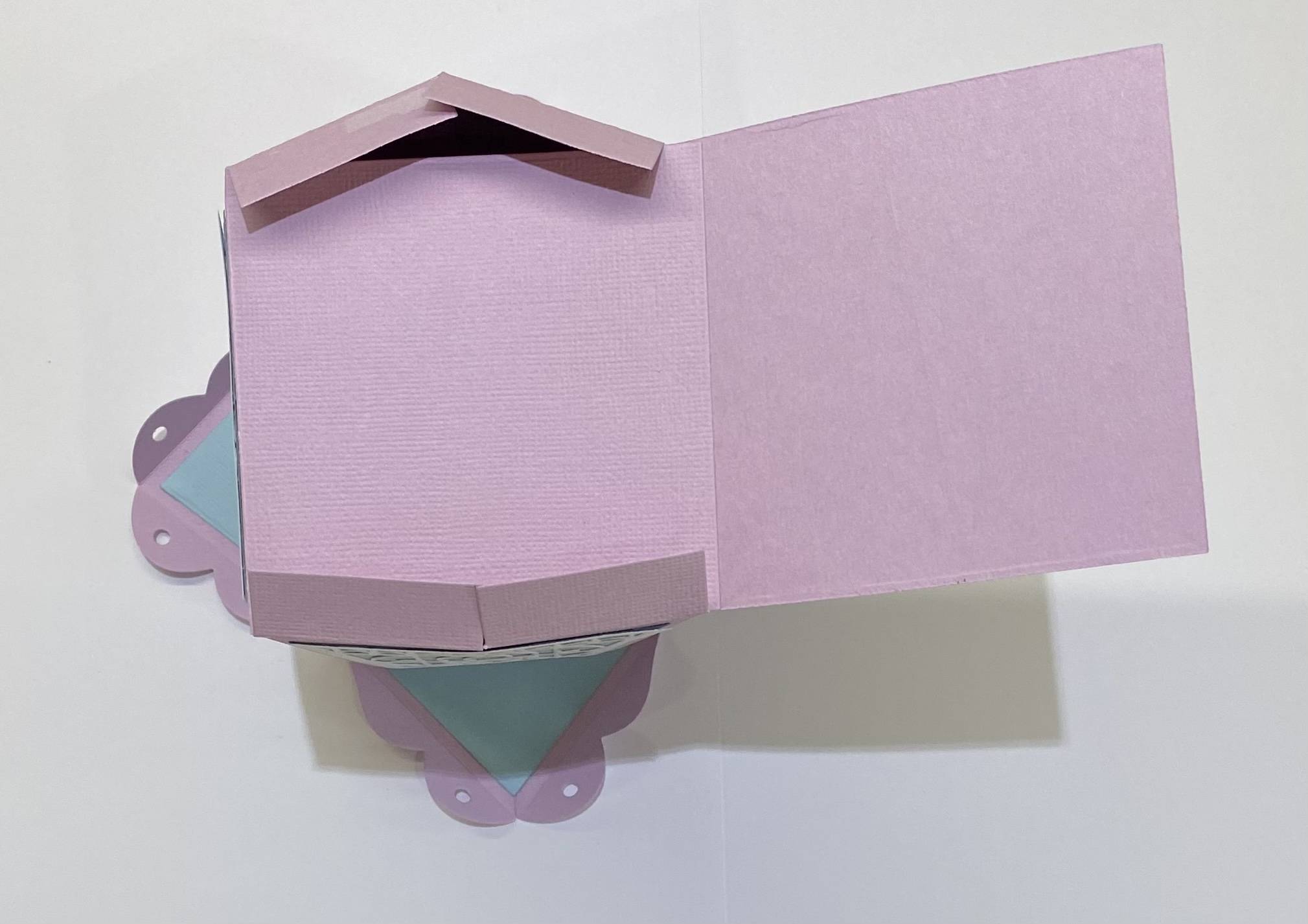 There's a couple of ways you can deal with the base but I've found this is the easiest way. Open the top up and rest it face down like this so that it's upside down. Then bend in one of the bigger sections.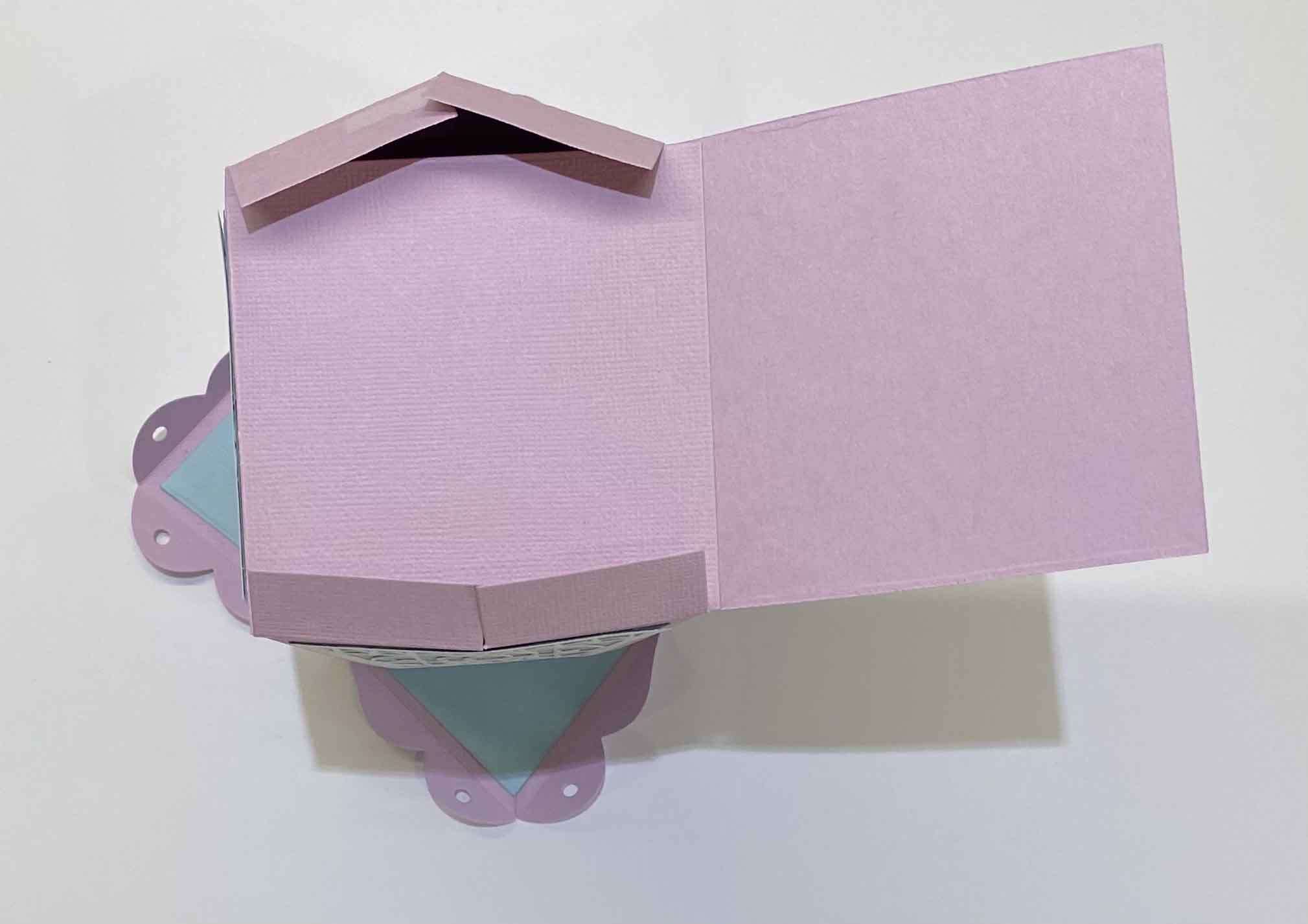 Now remove the backing tape and stick down the smaller sections. You might want to put your hand inside the box to press them down well.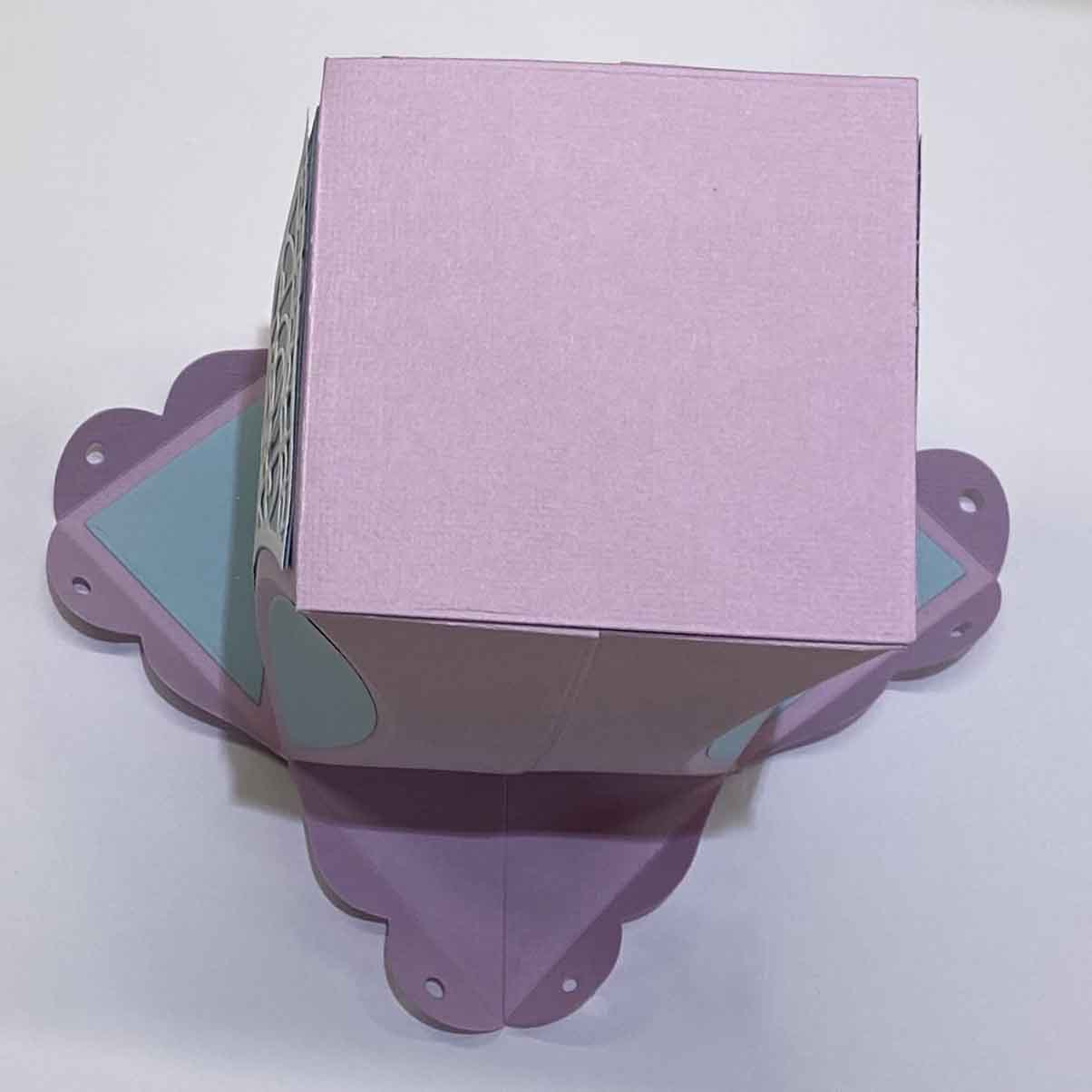 Now apply glue to the remaining larger section and stick down. Doing it this way, the base looks nice and neat when you look inside.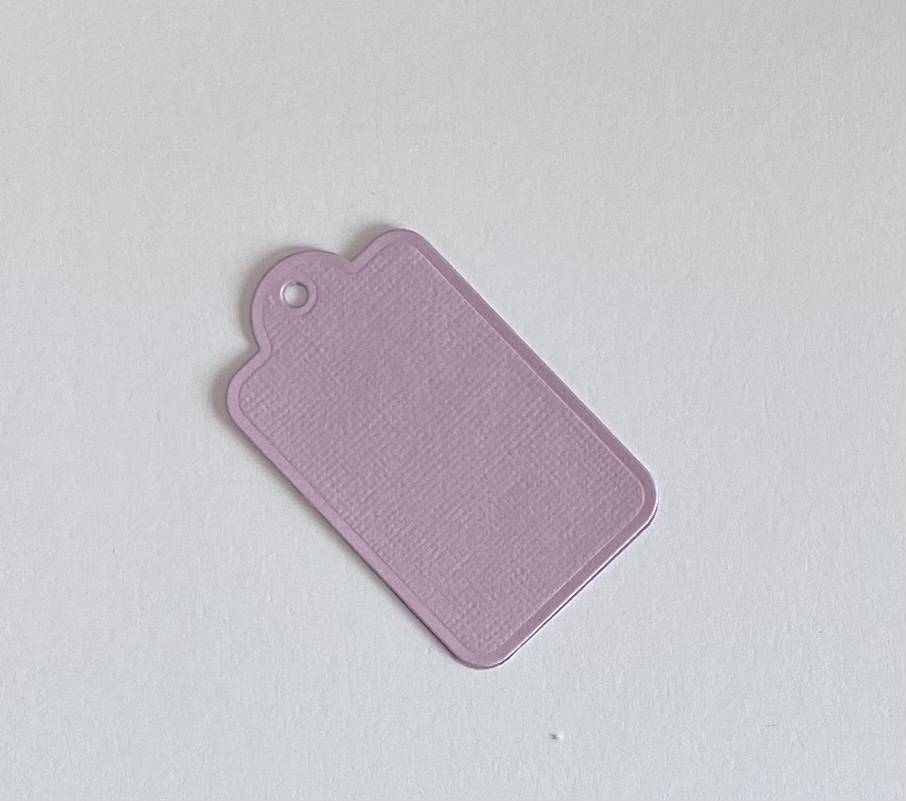 Just the tag to do now.
Stick both main tag pieces together, wrong sides facing.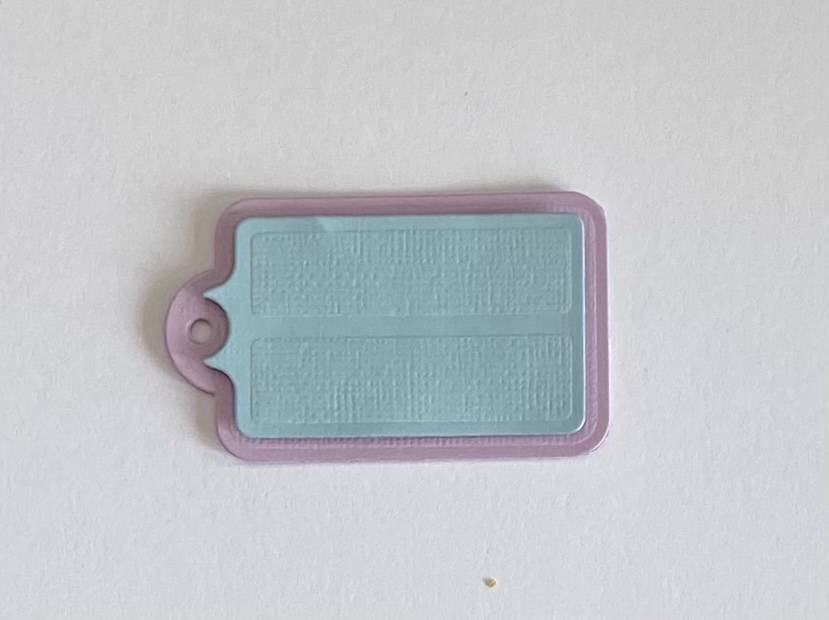 Now stick down the blue decorative piece – I used foam pads to add dimension but you can stick it flat if you don't want to use these.
Now stick down your trimmed sentiment pieces. Then thread some twine or ribbon through the top.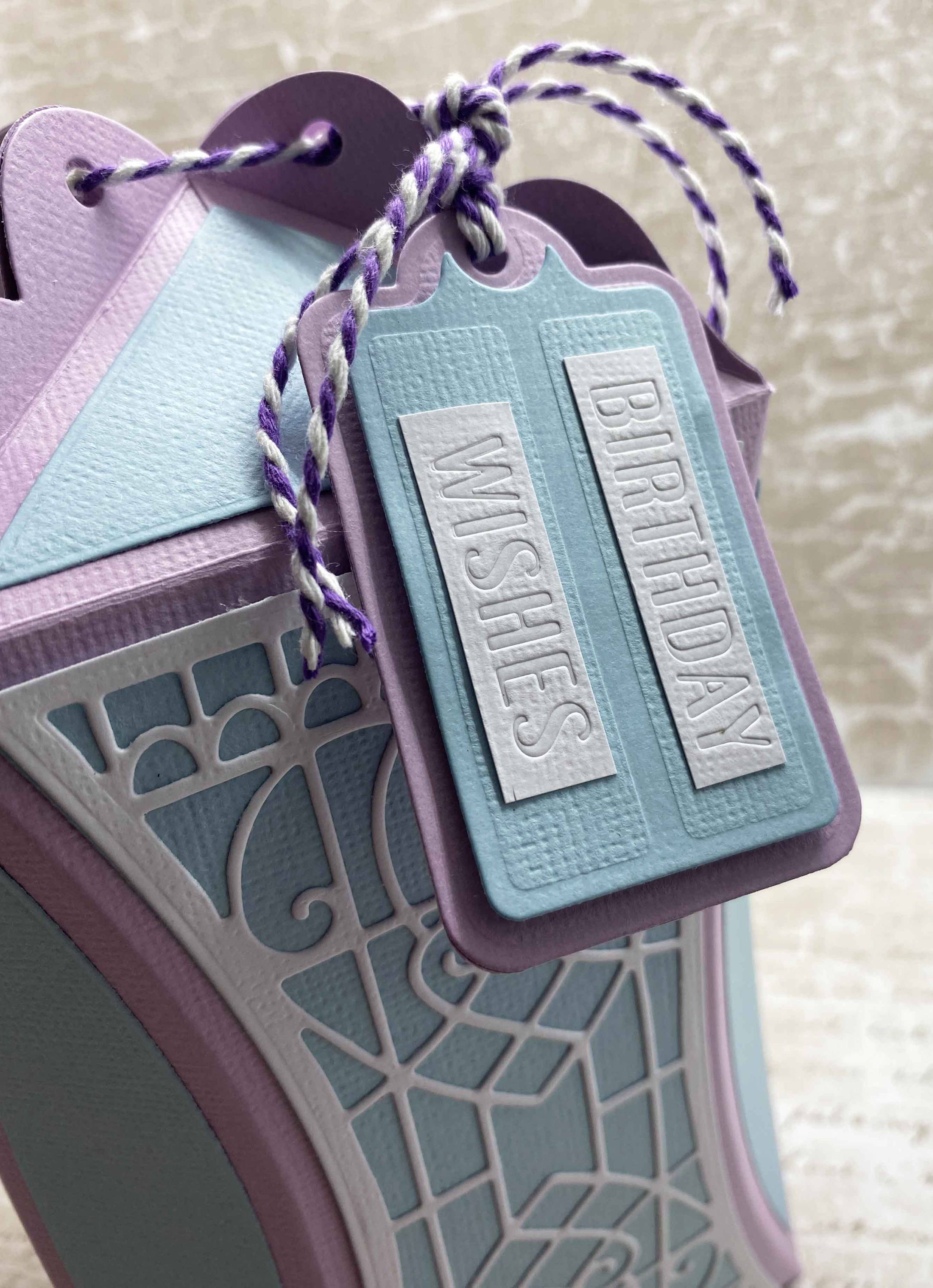 Finally, bend the top sections inwards and the decorative scalloped flaps outwards then thread some twine or ribbon through the holes and pull together. Tie off then attach the tag.