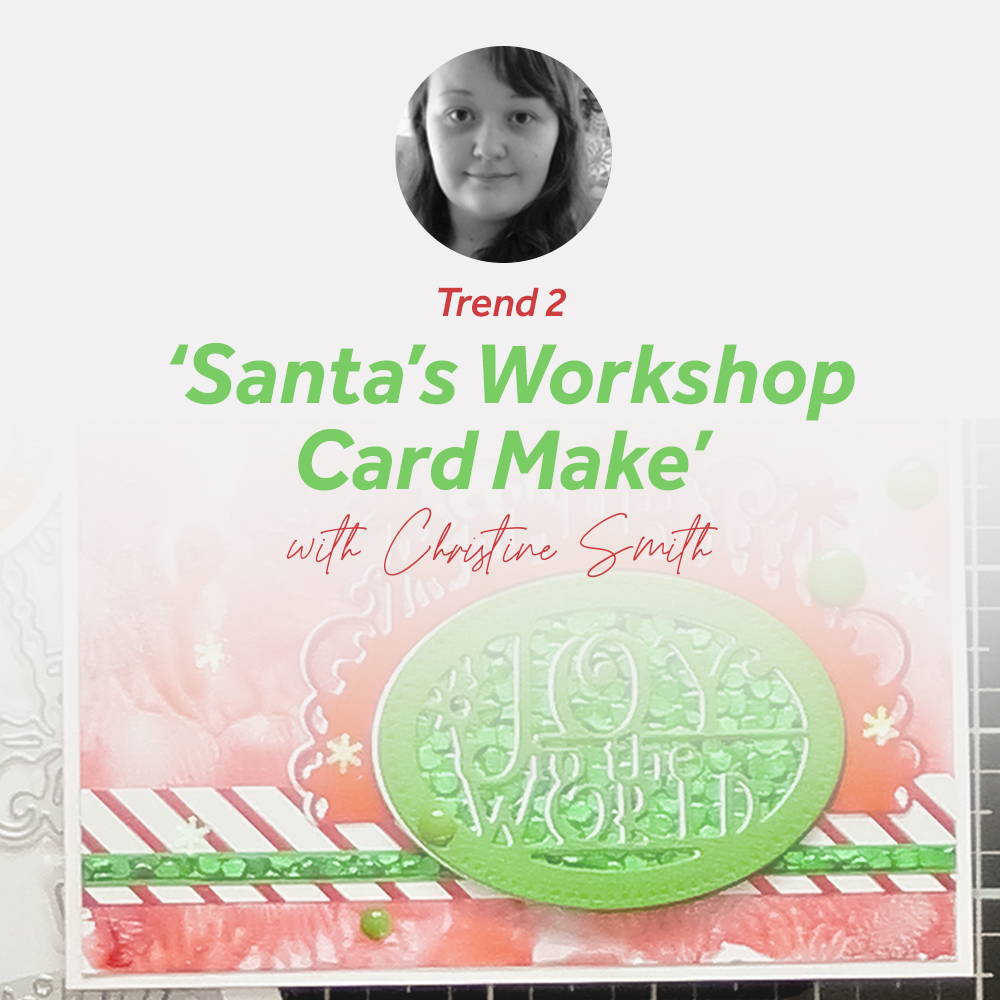 The Santa's Workshop colour trend is perfect for all your Christmas crafting, it's comprised of the traditional red and green colour combo, however the twist is that they're brilliantly vibrant reds and greens to give the trend a modern feel :D I've done a step by step for a modern Christmas card using lots of Nuvo for the background and utilising the fab papers from the trend for a little bit of die-cutting too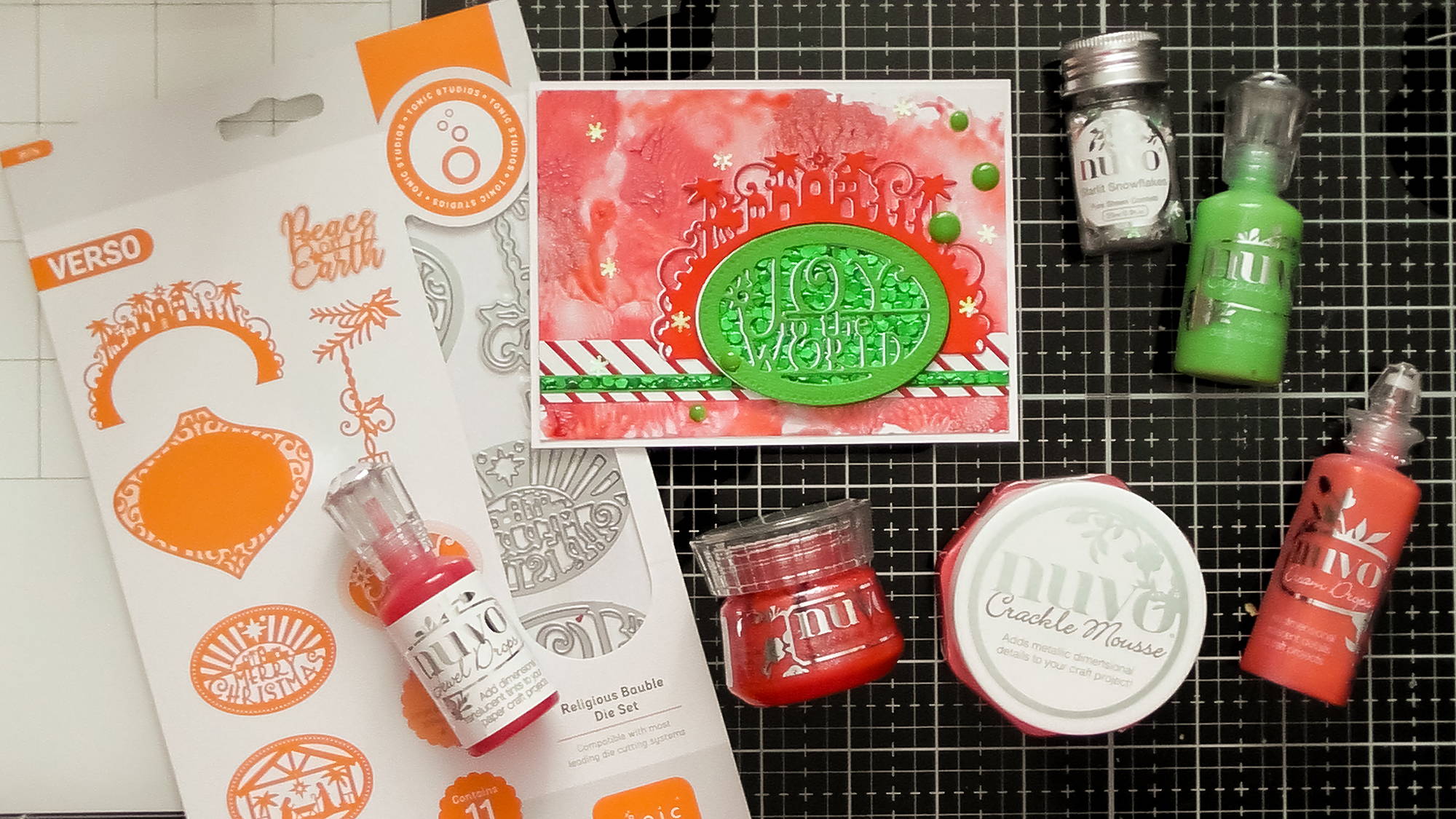 Santa's Workshop Colour Trend,
Religious Bauble Die Set,
White Card,
Nuvo Light Mist Spray Bottle,
Palette Knife,
Tonic Easy Clean Mat,
Nuvo Deluxe Adhesive,
Craft Perfect Tissue Tape
Foam Pads.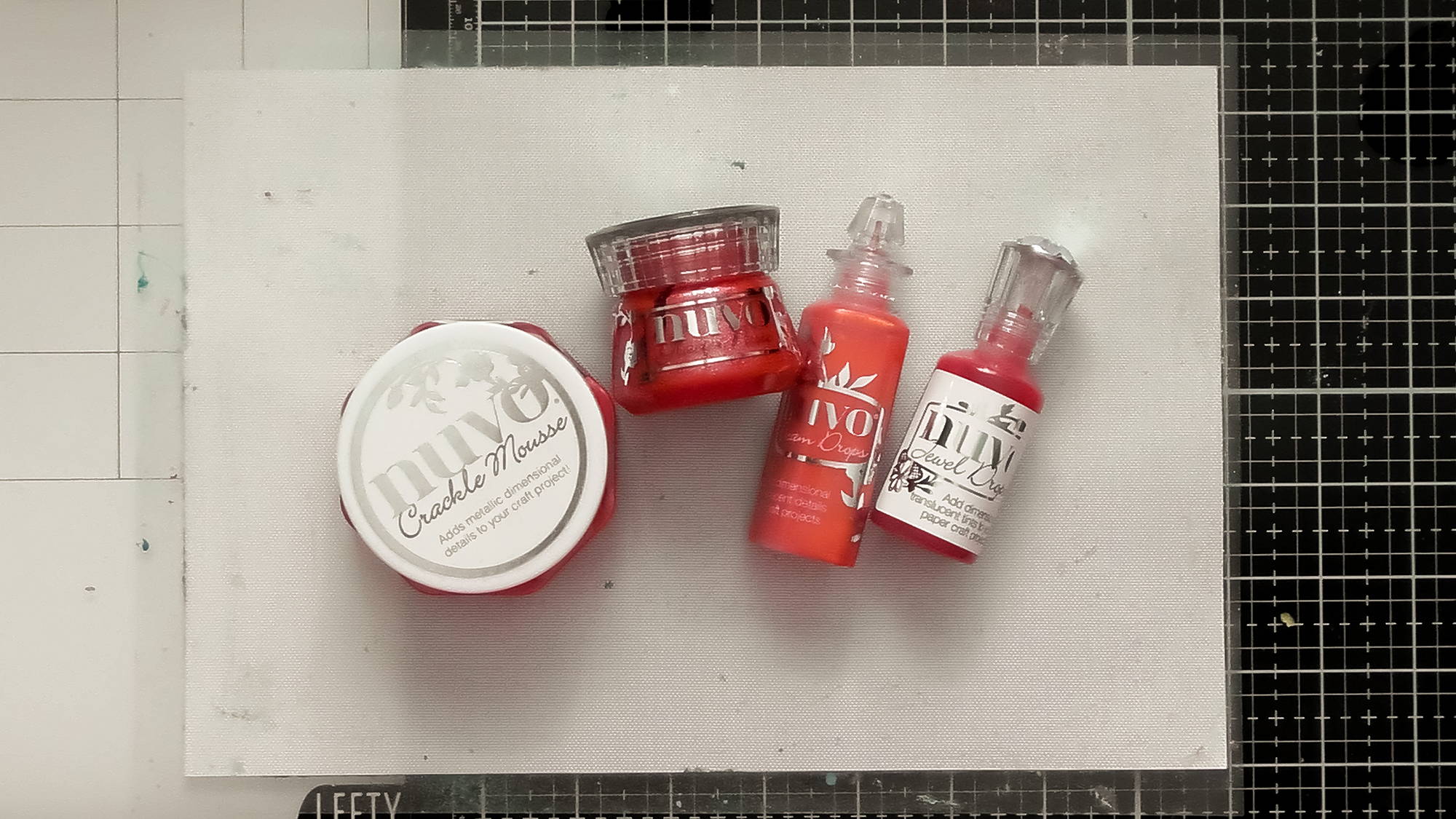 Pick a selection of Nuvo, I went for the red products and picked the Crackle Mousse, Glacier Paste, Jewel Drop and Dream Drop.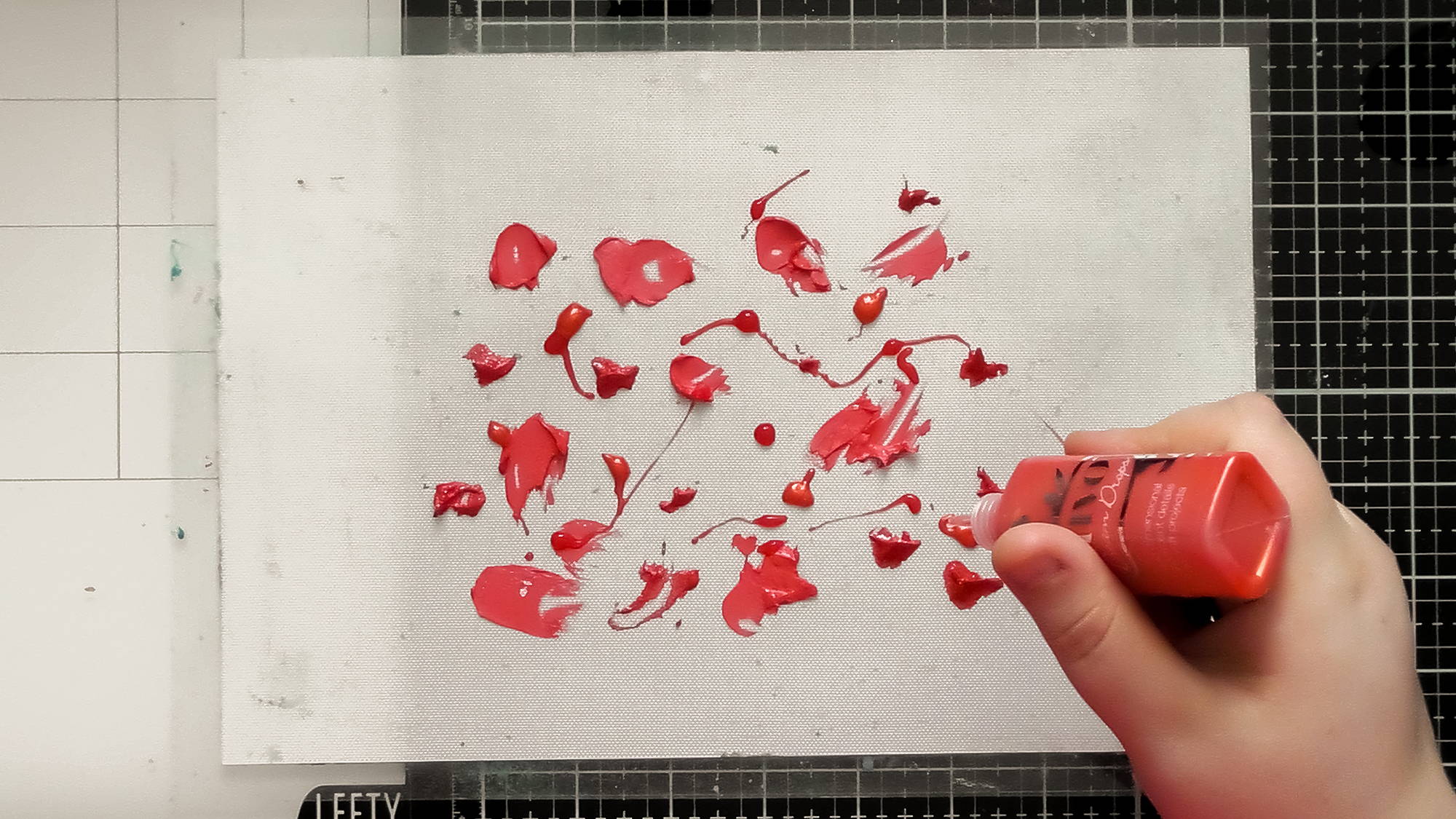 Add all 4 products all over your easy clean mat, spreading them out to slightly larger than the size of card you'll be using. I used a 10x13.5cm piece of white card.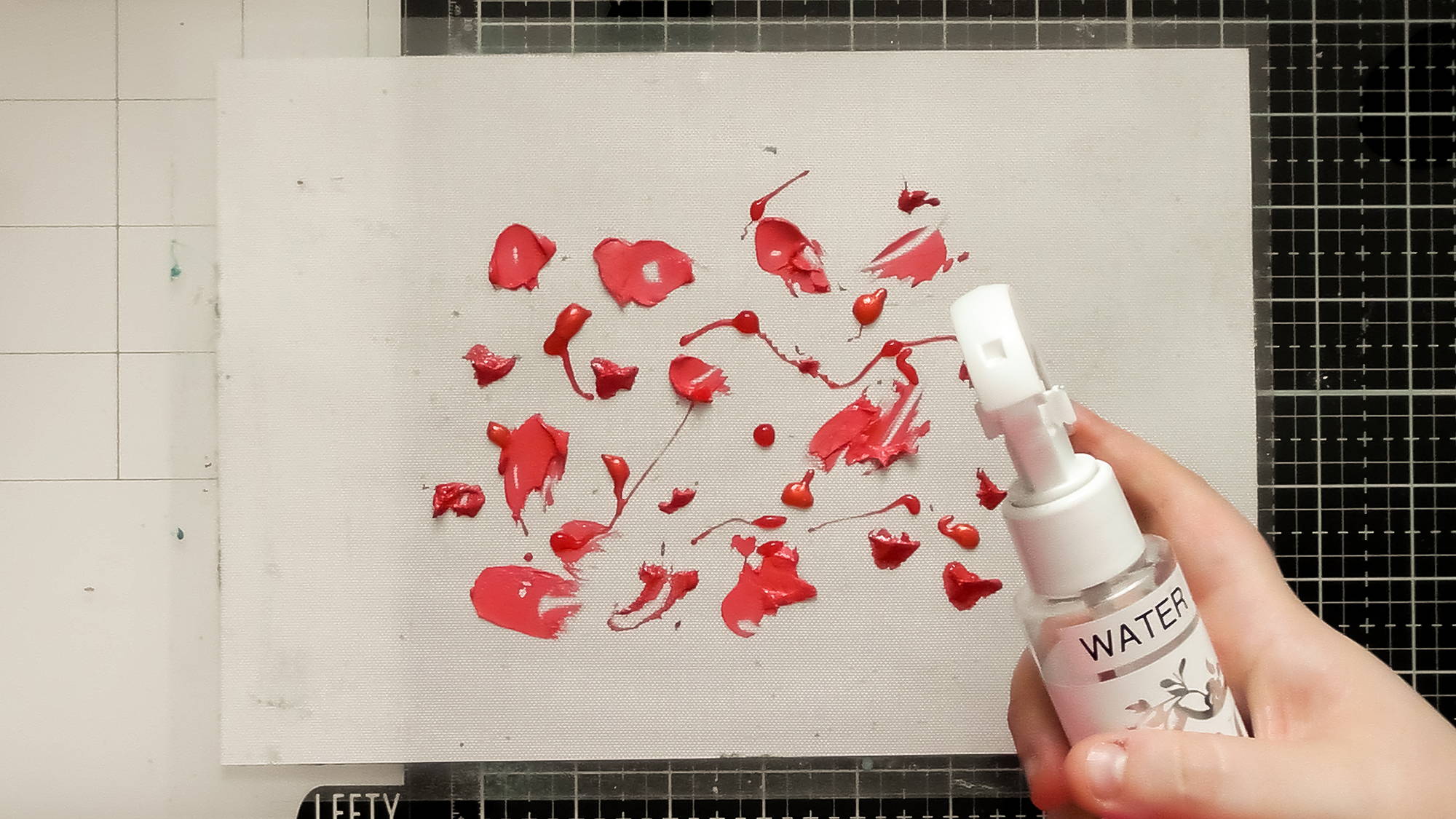 Add a few spritzes of water to the Nuvo products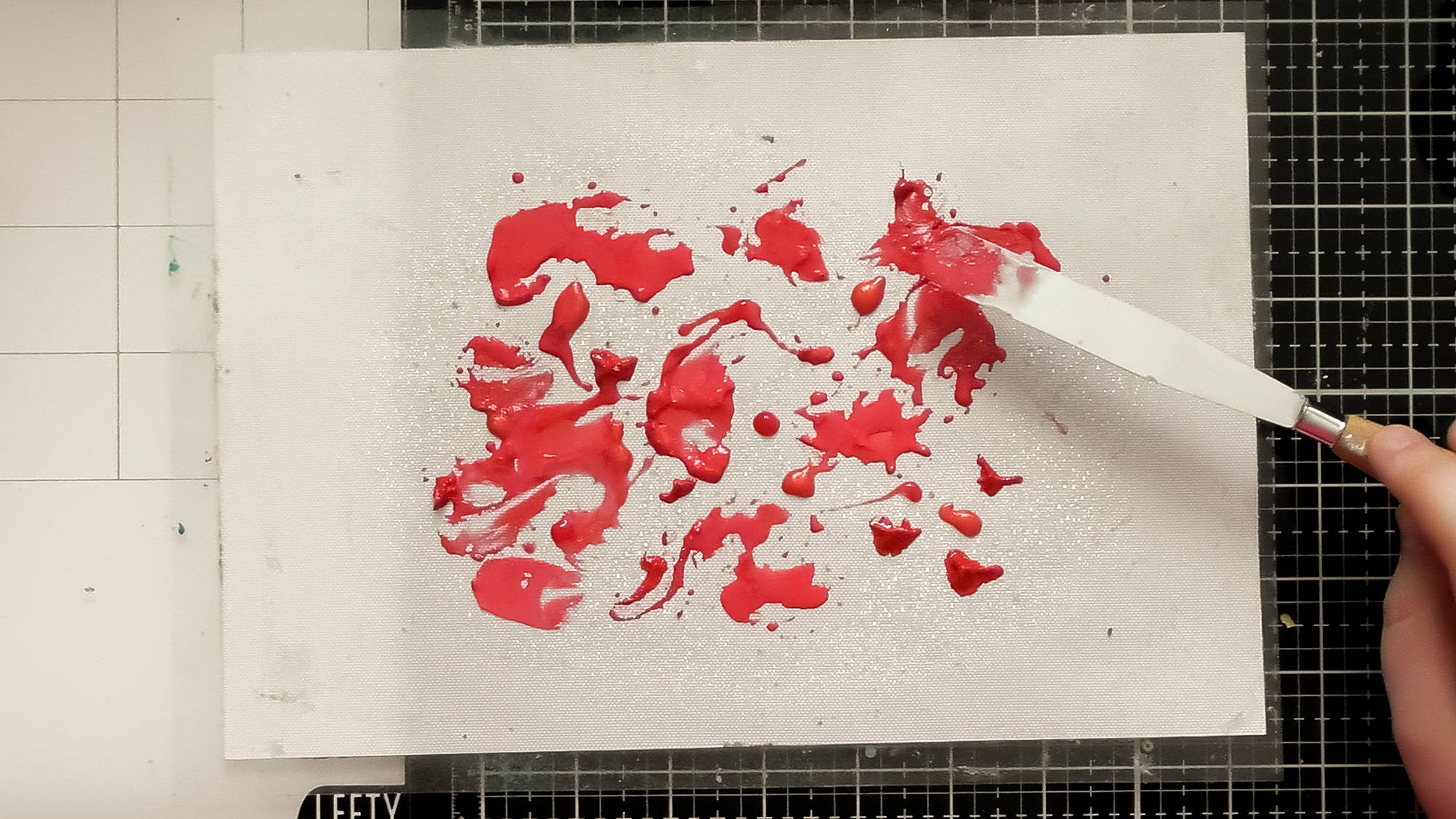 Then use a palette knife to help blend the mousse and glacier paste into a looser consistency for a more full coverage on your cardstock.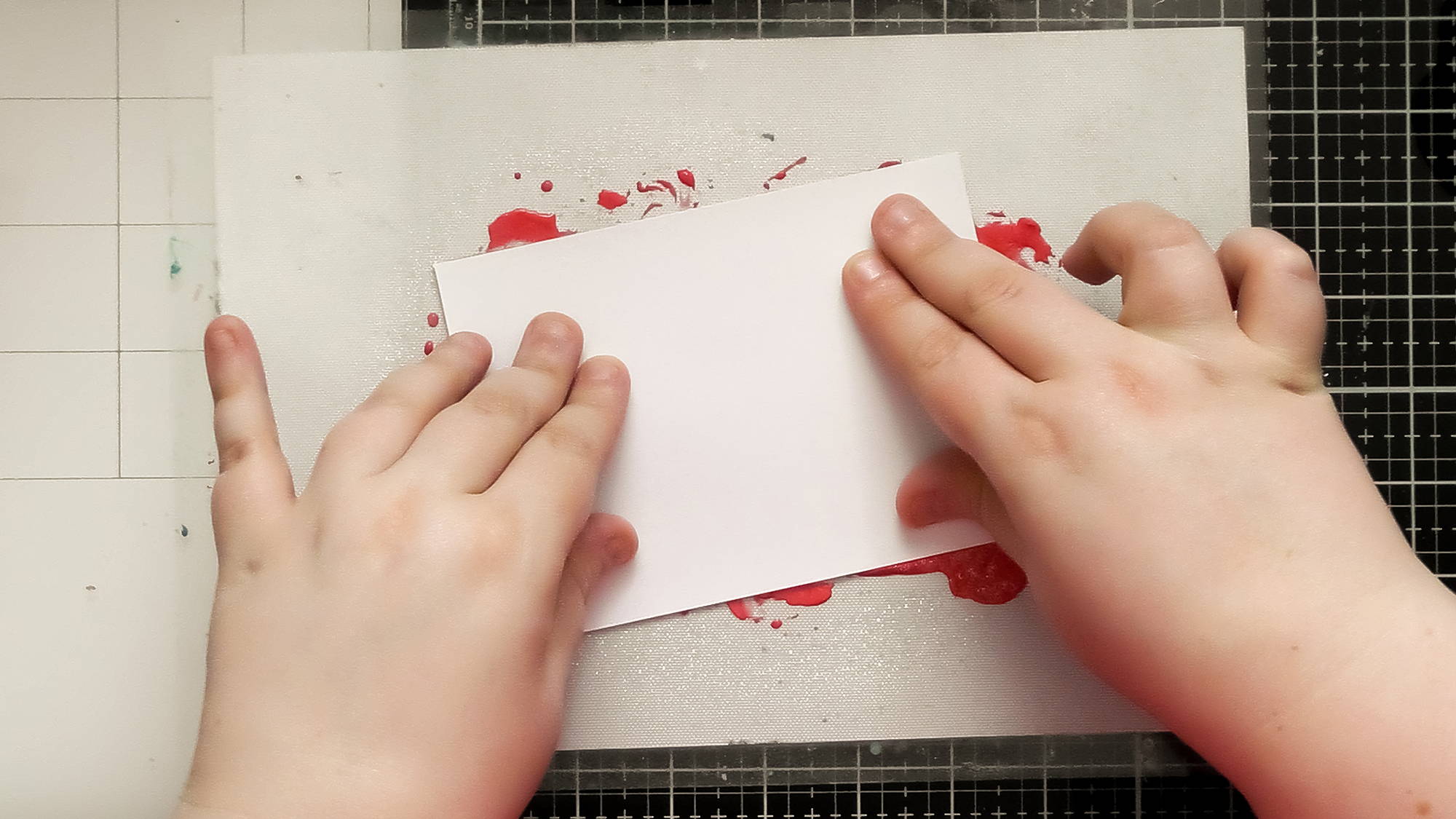 Simply press your card into your Nuvo mixture. Press harder and move the card for an all over colour, or lighter for a more patchy look.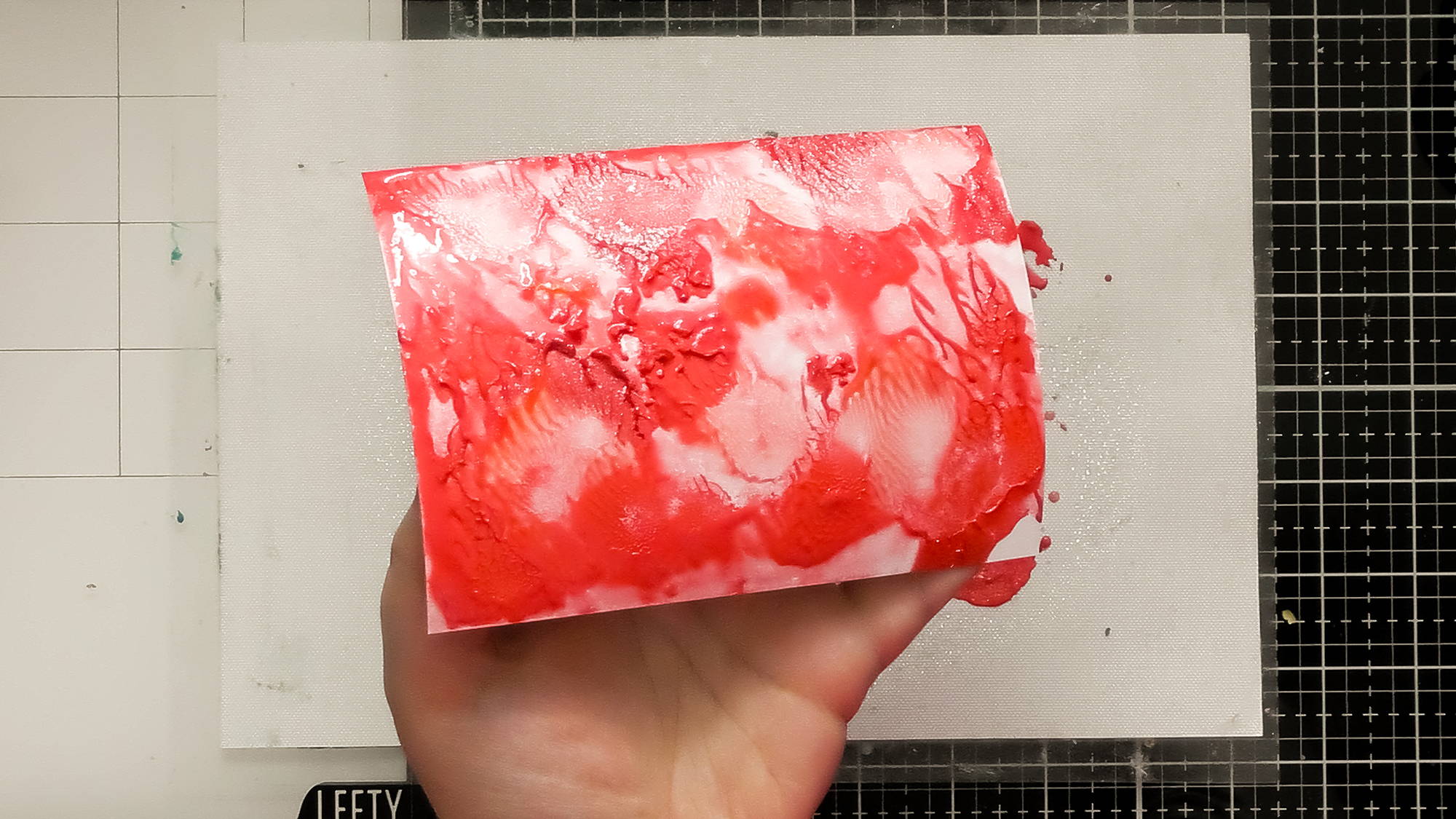 I pressed hard and wiggled the card and this was my background. You can keep adding a little more water and get multiple more backgrounds too, although the crackle effect will get less and less as the backgrounds go on.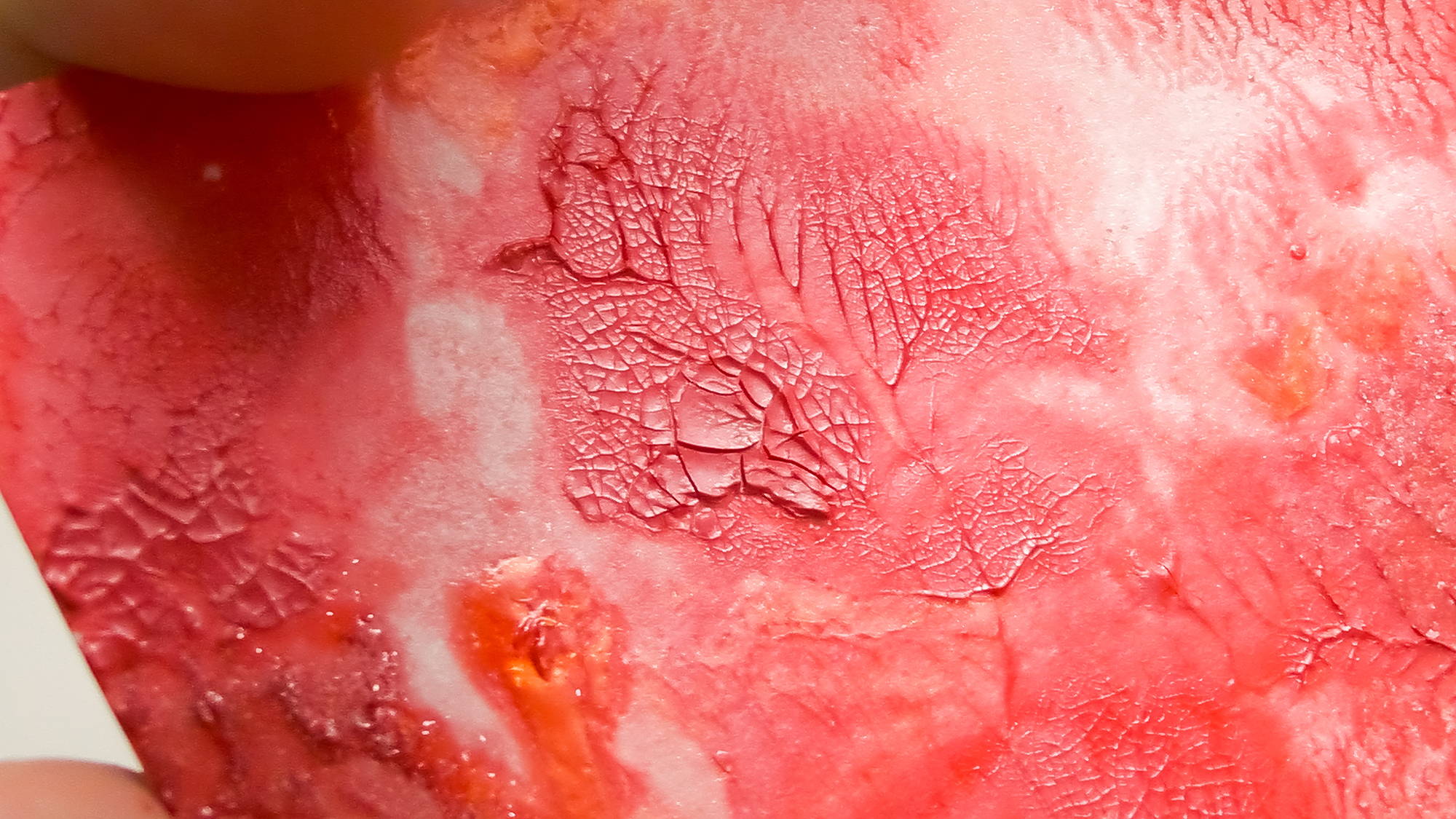 Here's a close up of the kind of crackle effect you get from the Crackle Mousse mixed into the background.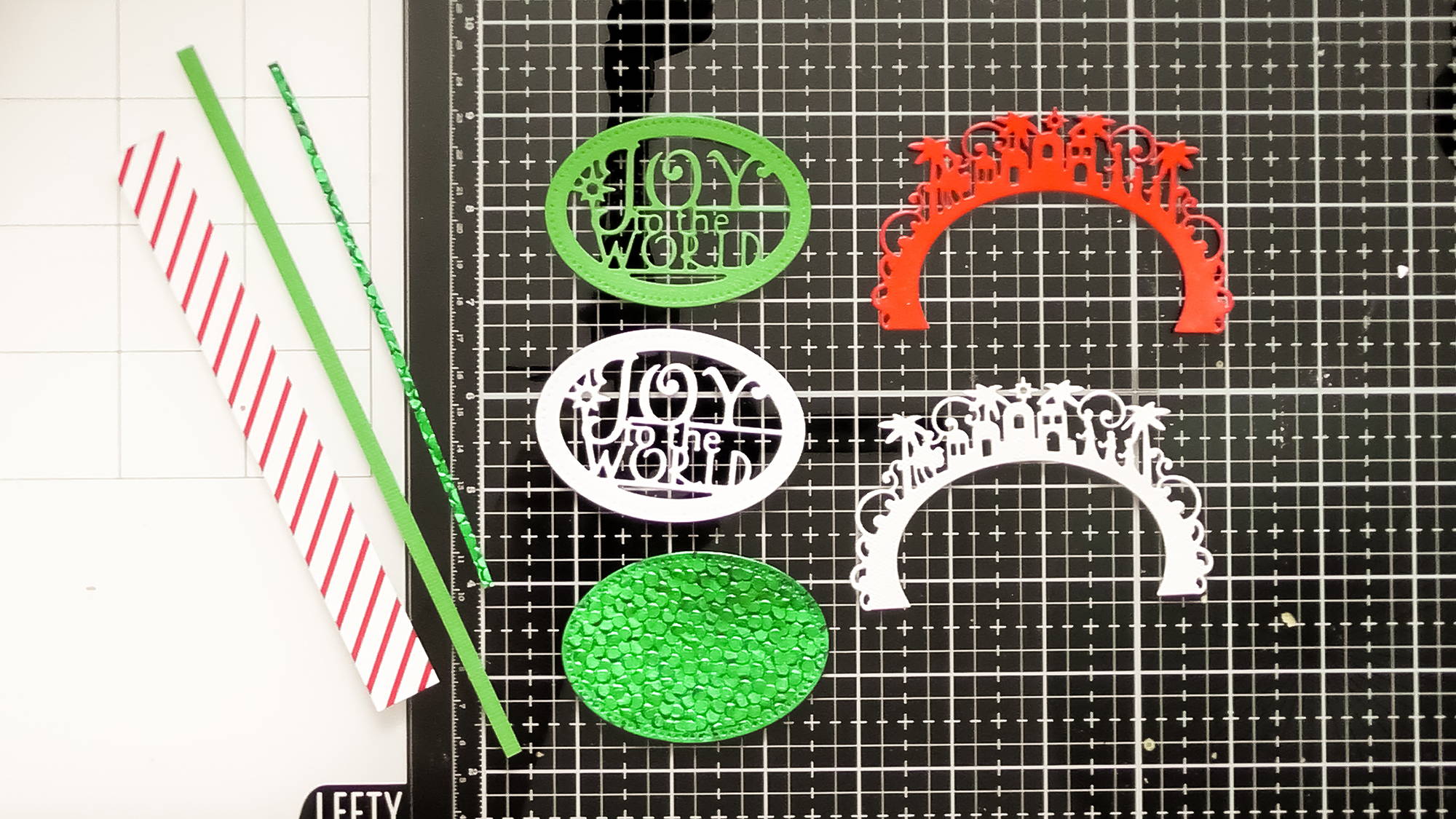 Decide on the die-cuts you'd like to use on your card, I chose the Religious Bauble die set, then use all five different Craft Perfect cardstock's to cut your pieces.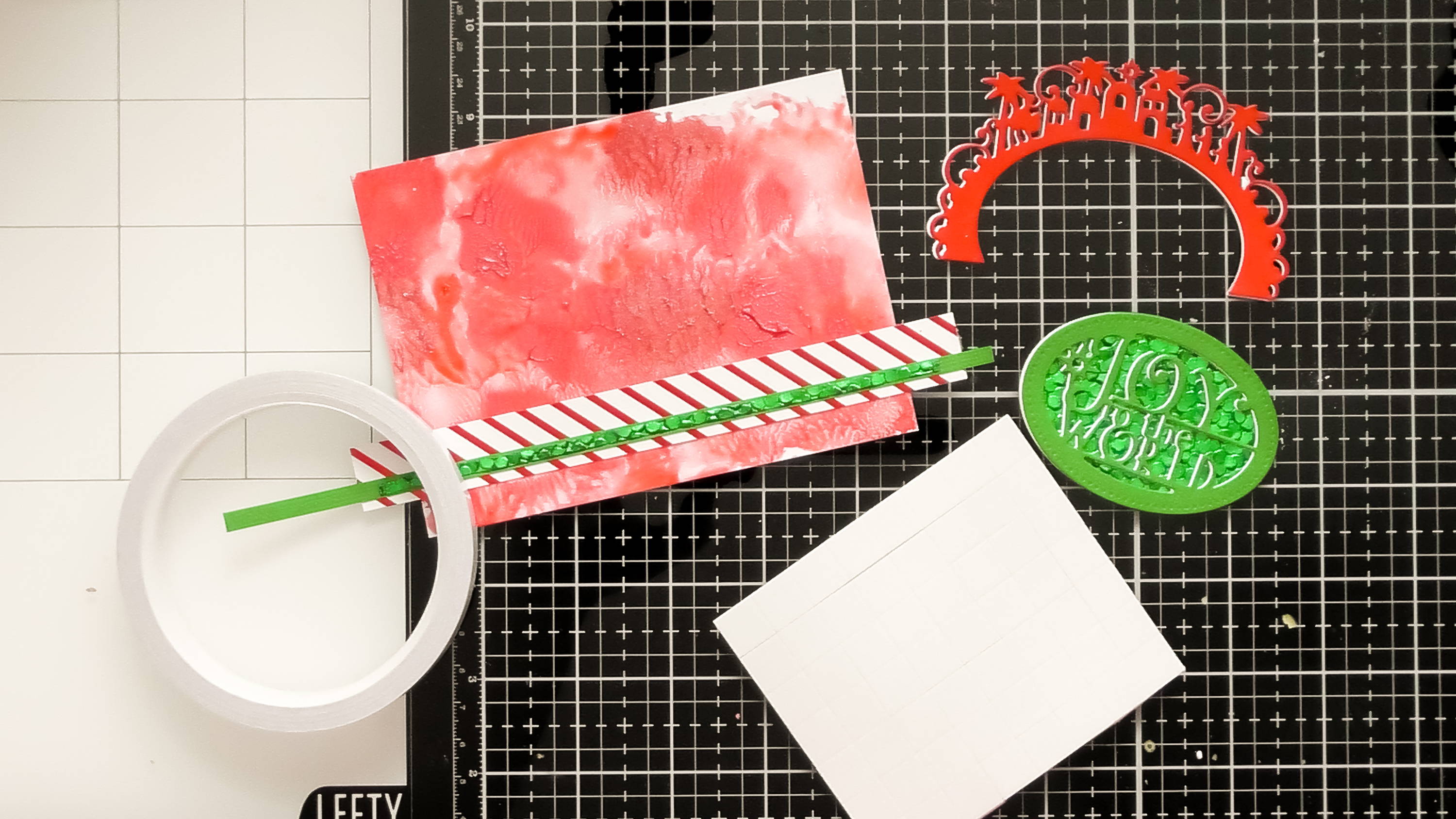 Add a few varying widths of Craft Perfect to create a horizontal border on the card, then use a mix of Nuvo Deluxe Adhesive and Craft Perfect Foam Pads to add your main topper.
No card is complete without a scattering of Nuvo drops, I used the Gloss Green for this card as I thought they'd stand out nicely, and I decided to pre-make them (onto a piece of backing paper from a double sided adhesive sheet) as there are lots of levels on this card which could rest in misshapen drops if you add them directly to the card.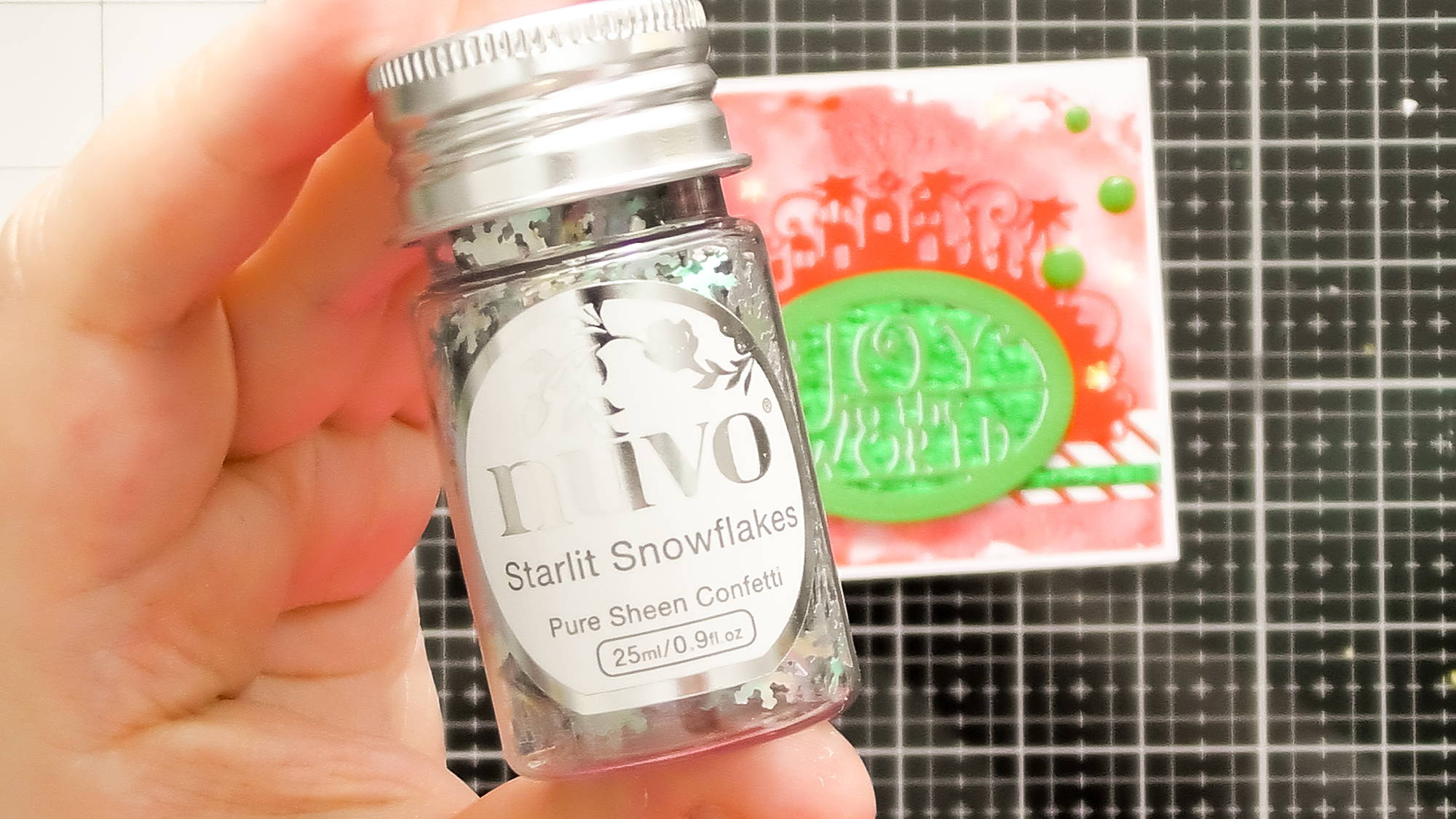 And for an extra special touch, I picked out some of the iridescent snowflakes from the Starlit Snowflake Confetti and scattered them across the card too.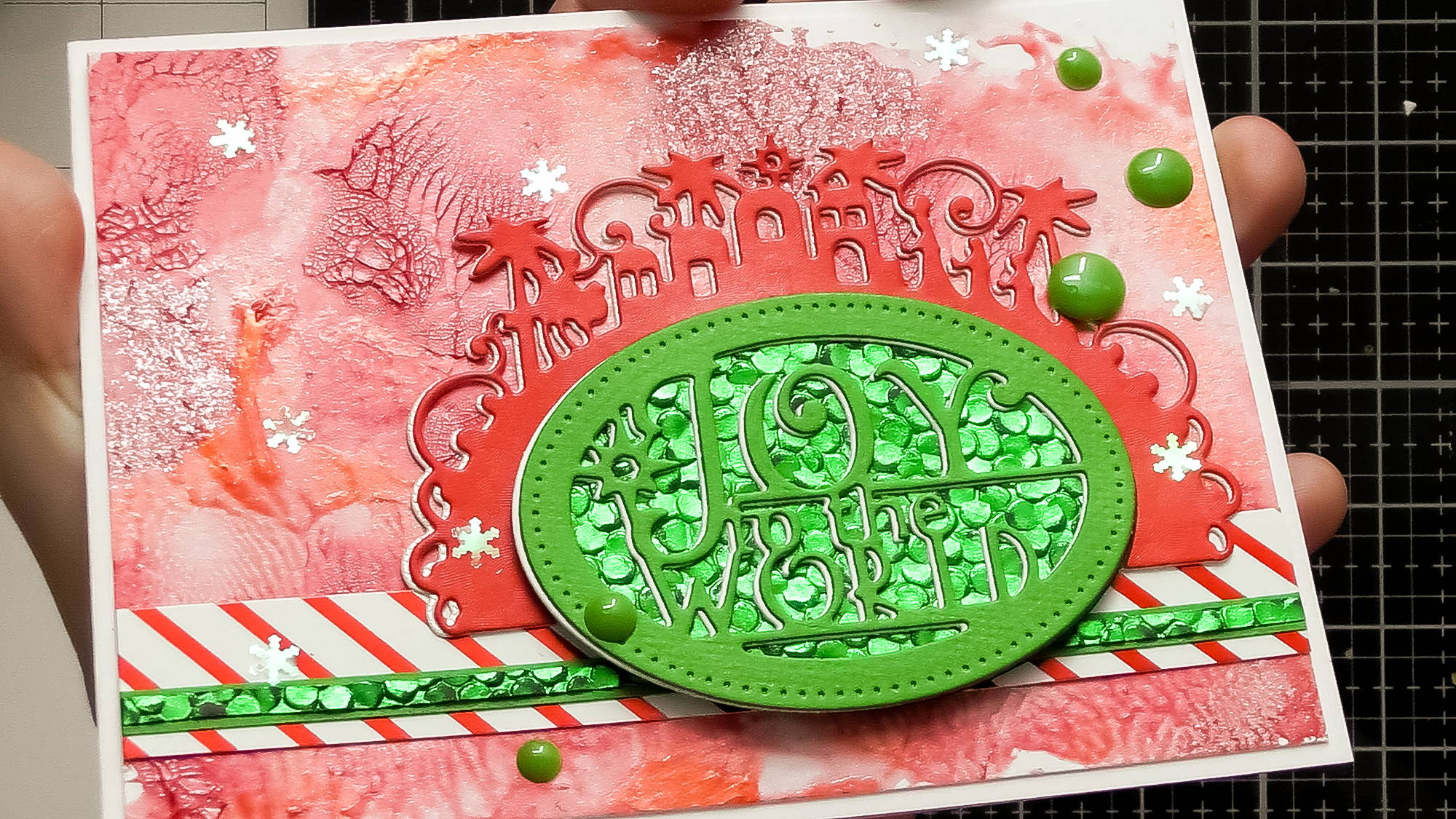 Here's the final card, there's so much interest in the background but it's not too distracting from the rest of the card as we kept it all monochrome with the red Nuvo products
I Hope you enjoyed seeing how this card was made, and I hope you give it a go
Christine
xxx