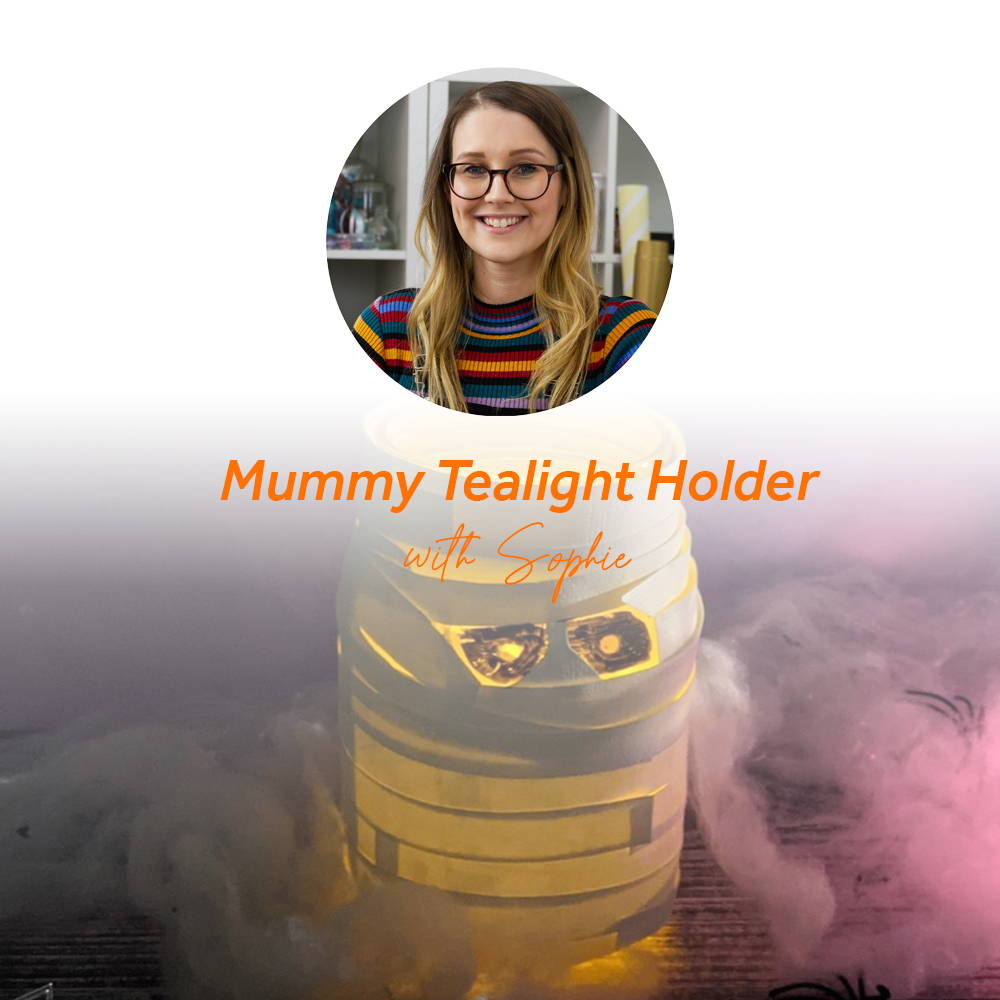 Hello, Sophie here with a simple Halloween make!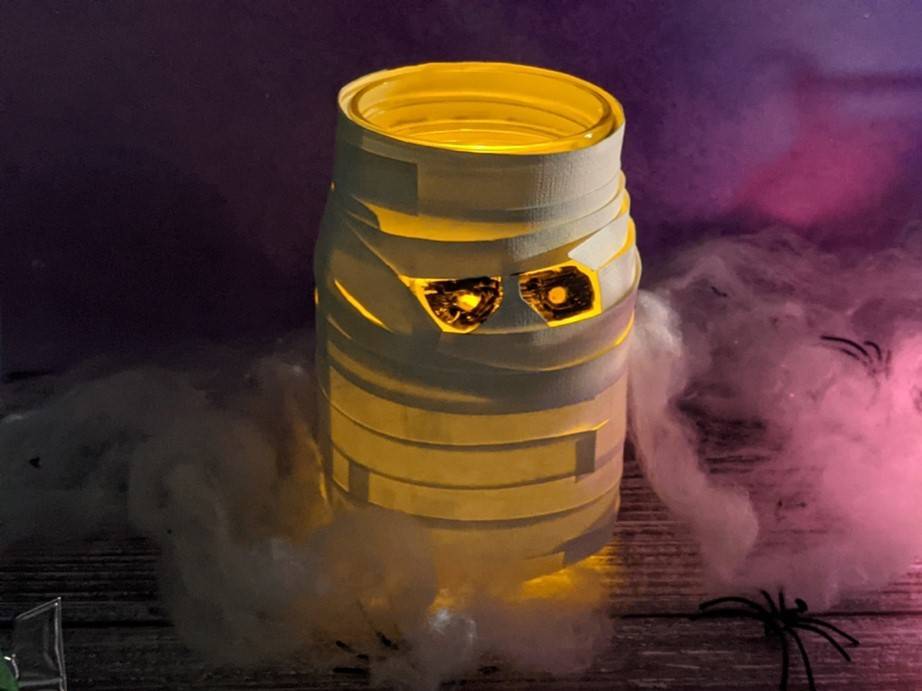 You will need:
- A mason jar/old coffee jar
- Nuvo Alcohol marker in Pitch Black, Fresh Watermelon, Sweet Vanilla and Feather Grey
- 1 sheet of A4 Craft Perfect Classic Card in Ivory White
- Paper Trimmer/Scissors
- Redline Tape
- LED candle/LED tealight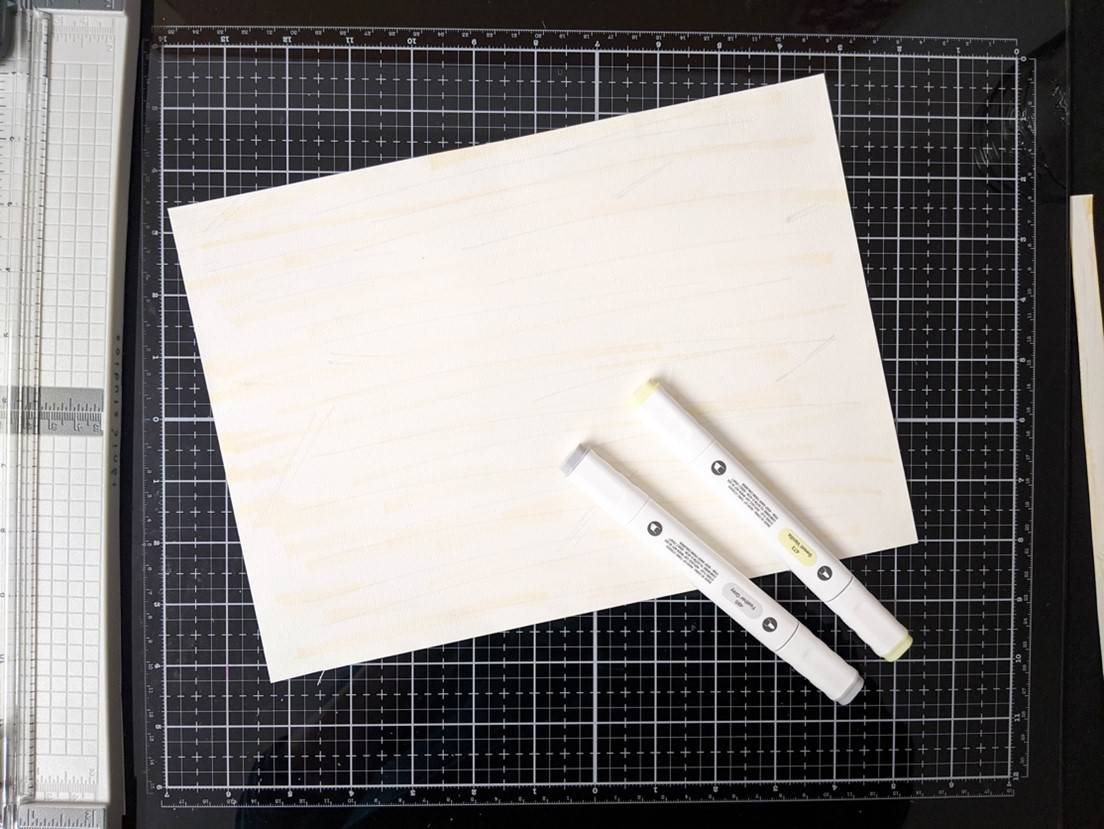 Use your Sweet Vanilla and Feather Grey markers to add some colour to a sheet of Ivory White card. Don't worry about being neat, we're going for an "old bandages" look.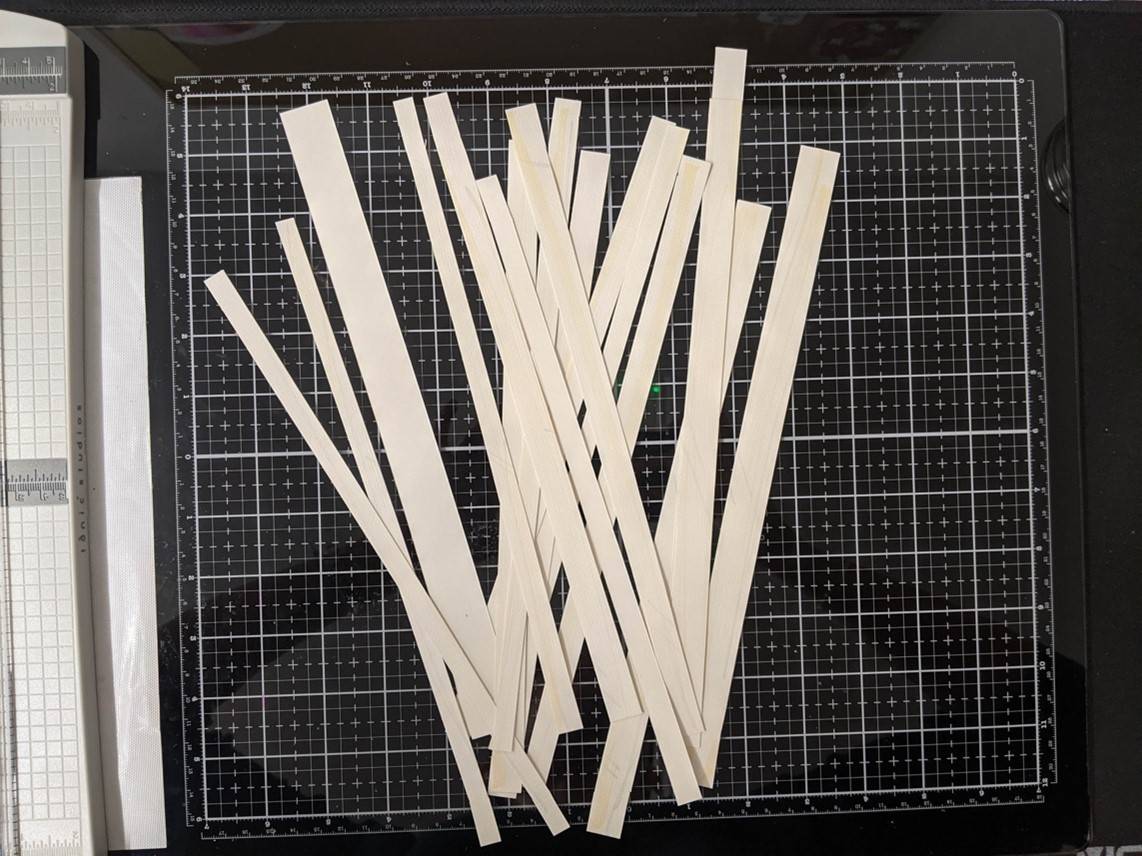 Now we need to make said bandages! Use a trimmer (or scissors if you want) to cut the card into strips of varying thickness.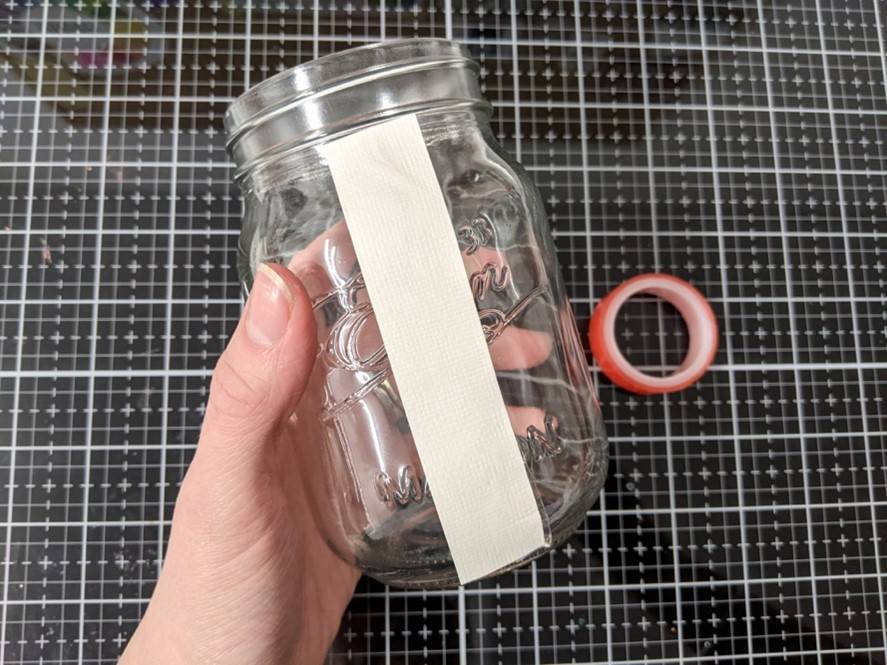 Bandage that Mummy! I used Redline tape to add a thick strip of card at the back, this was so I could use this section to secure the other bandages to, but the tape held really well against the glass so this just ended up being additional support. Make sure you leave space for the eyes!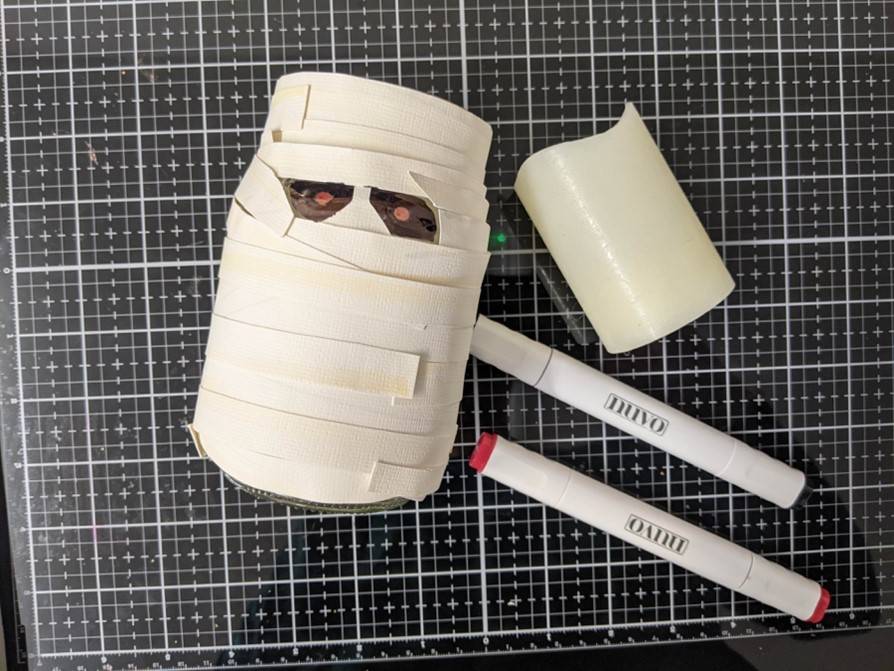 I used Pitch Black and Fresh Watermelon markers to draw on the eyes. I then cut out some sections in a thick strip of card so it would fit nicely.
** Here's where I realised it would have been better to draw on the eyes at the start, but it didn't matter too much!
Now we just need our battery tea light and we're done. Although I think he looks pretty cool without the light too!?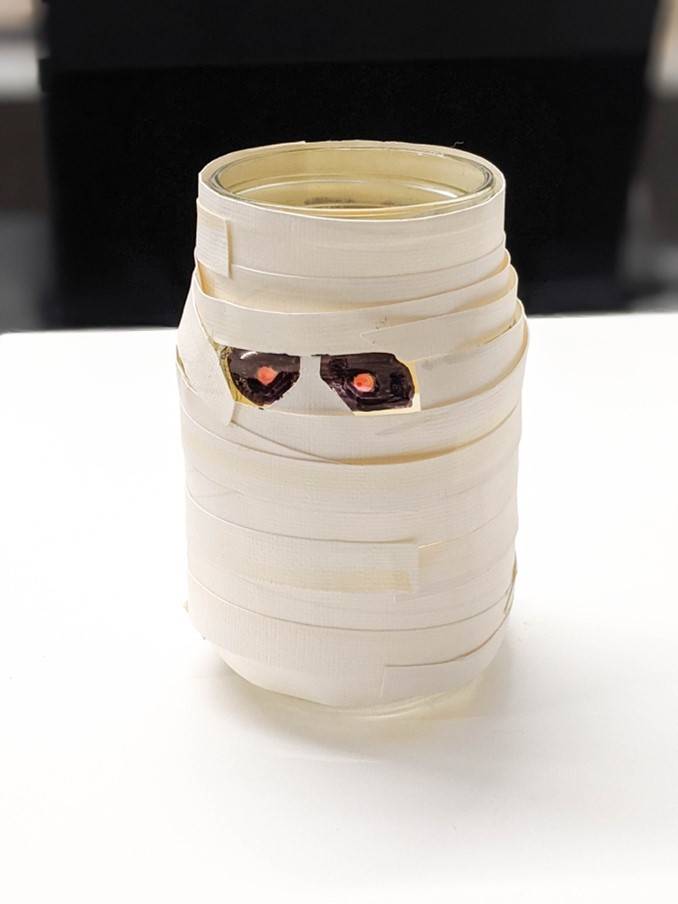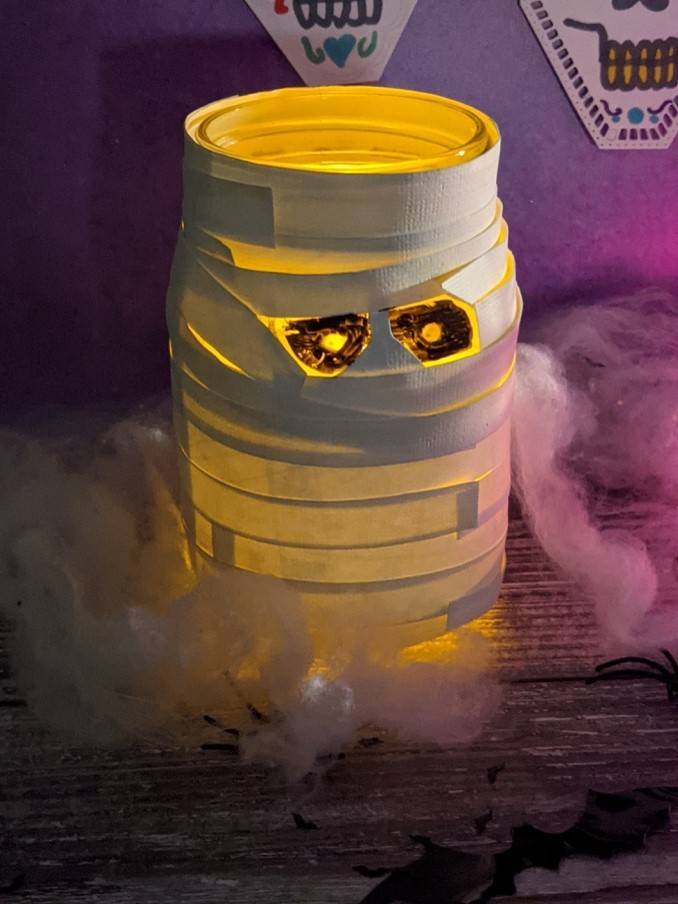 I hope you enjoyed this fun make with me, I think you can tell I've really got into the Halloween crafts this year! Be sure to keep your eyes peeled for my other blogs in our Craft Room too- there's some ghoul ones on their way. Happy crafting!