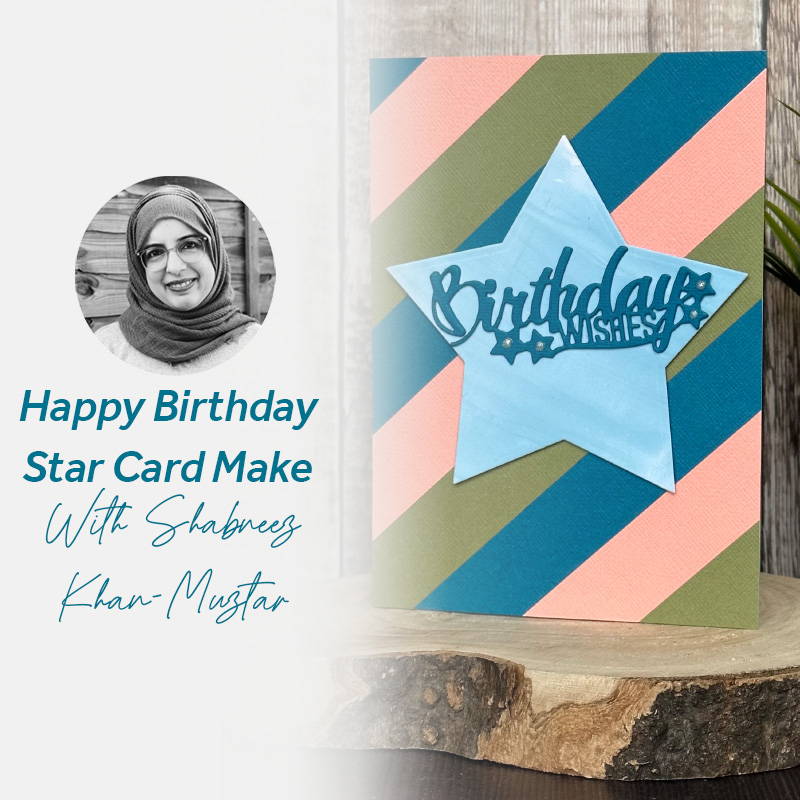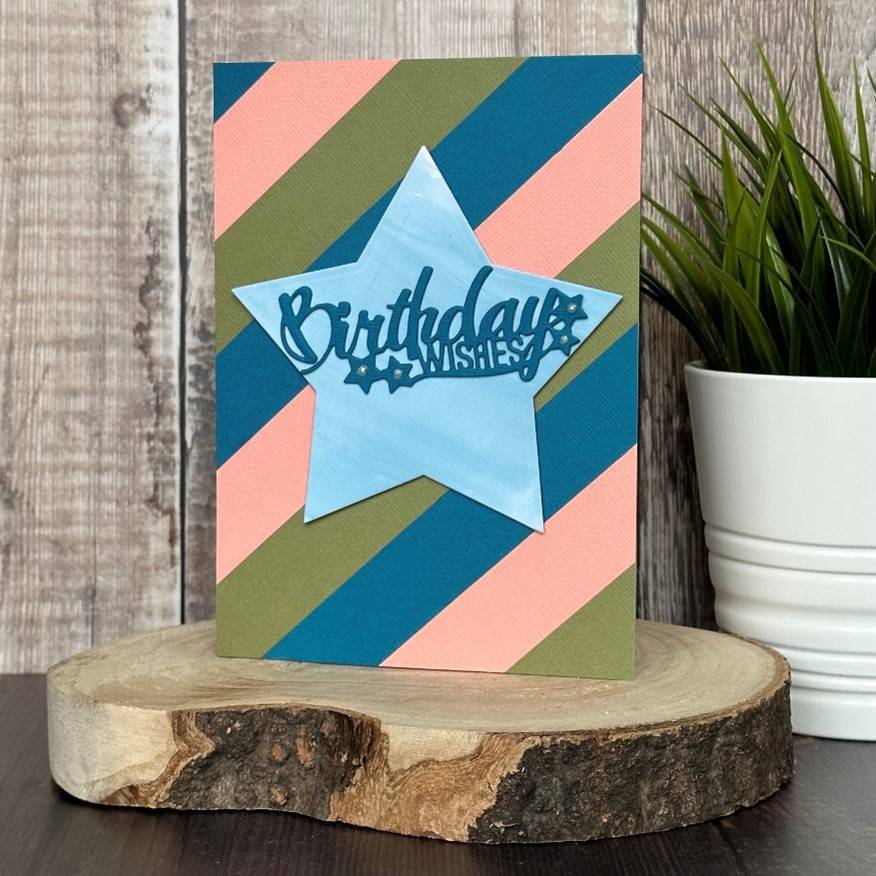 - Bright White 12x12 Card
- Teal Blue Card
- Olive Green Card
- Mint Tea Embellishment Mousse
- Pacific Teal Embellishment Mousse
- Nuvo Dream Drops Golden Shimmer
- Double Sided Foam Tape
- Happy Birthday Sentiment Die Set
- Corsage Kaleidoscope Texture Panel Die Set
- Tonic Studios Tangerine Die Cutting Machine
- Nuvo Media Spatulas
- Paper Trimmer
- Nuvo Deluxe Adhesive
- Scoreboard and tool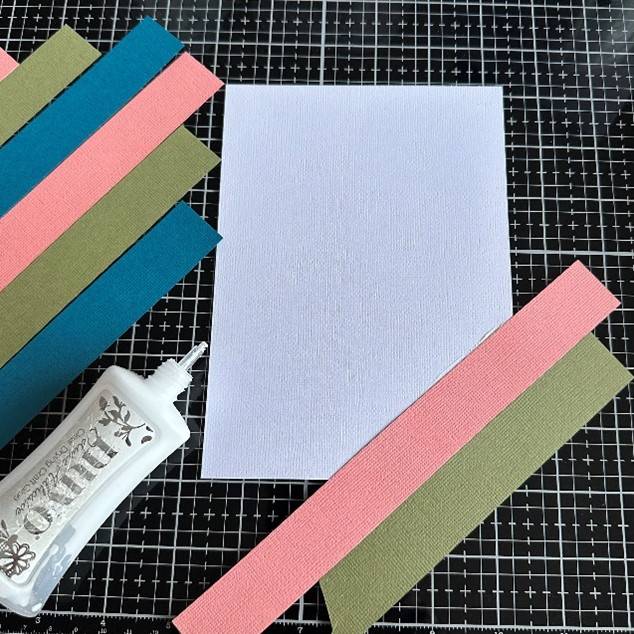 Make a 5" x 7" card blank with your 12" square bright white cardstock. Cut 1" strips from teal blue, olive green and bubblegum pink card. Add glue to the card blank and begin sticking the strips diagonally to the front, alternating the colours until the card is covered.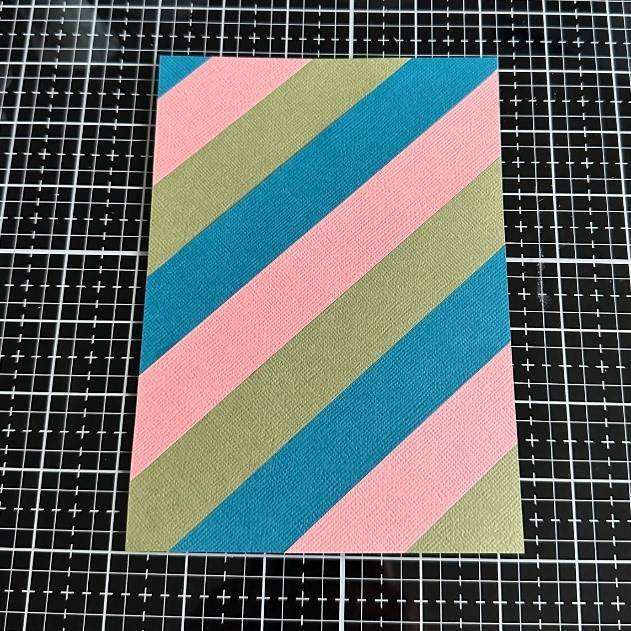 Turn the card over and cut the excess strips away from the edges of the card with scissors.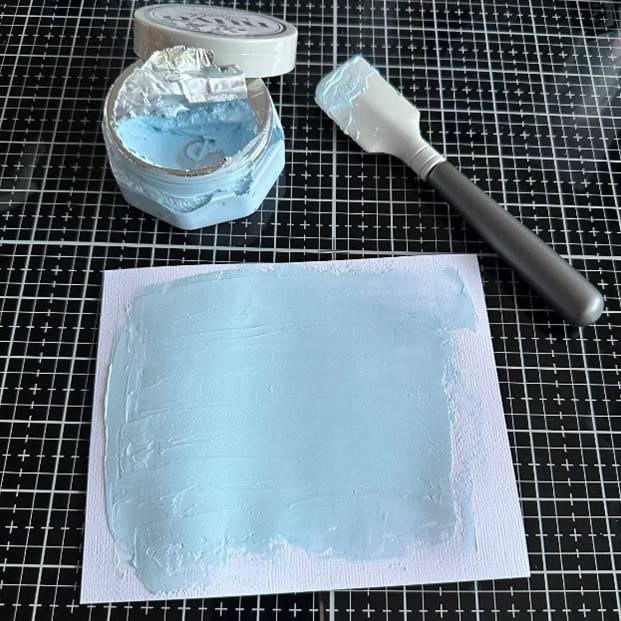 Take a piece of white card and cover it with a layer of the blue chalk mousse.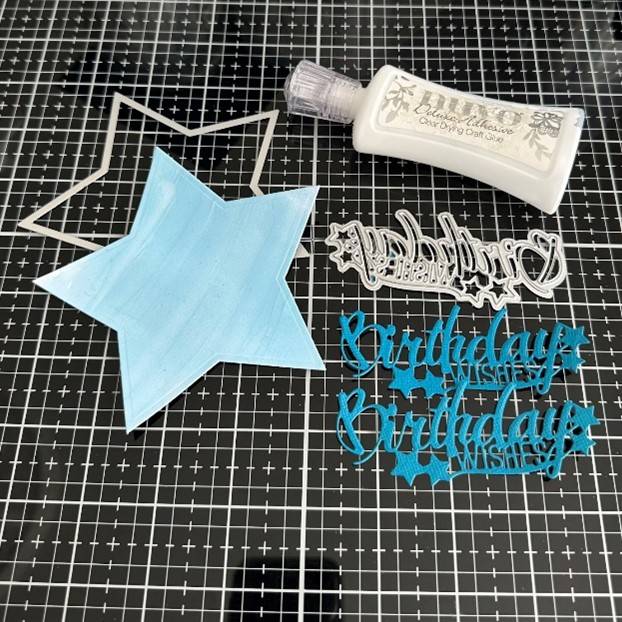 Die cut a star from the chalk mousse background. Die cut 2 'Birthday Wshes' sentiments from the teal blue card and stick on top of each other with glue to add extra dimension.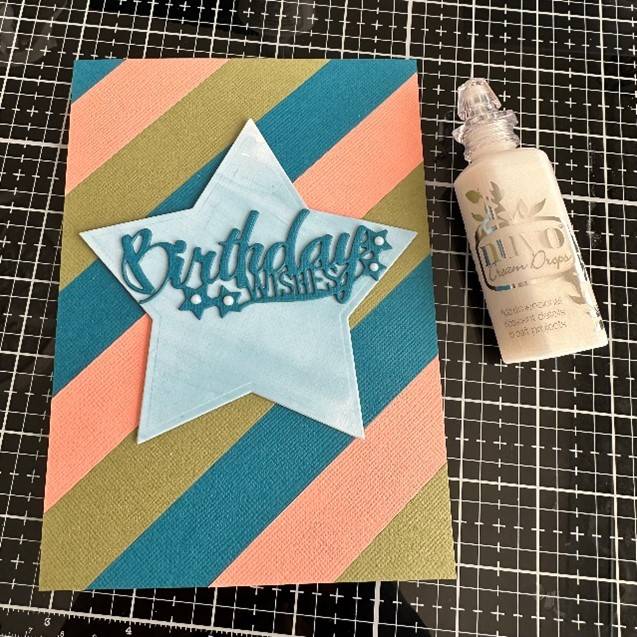 Adhere the star to the centre of your card with double sided foam tape and stick the sentiment in the centre of the star with glue. Add drops of Nuvo Dream drops in golden shimmer to finish in the centre of the small stars on the sentiment. Leave to dry.