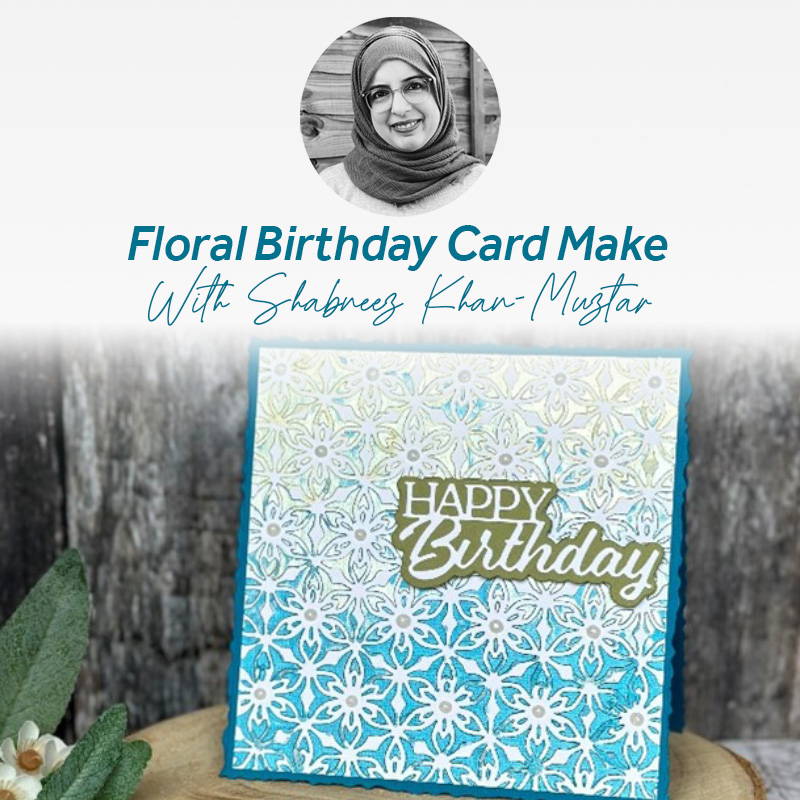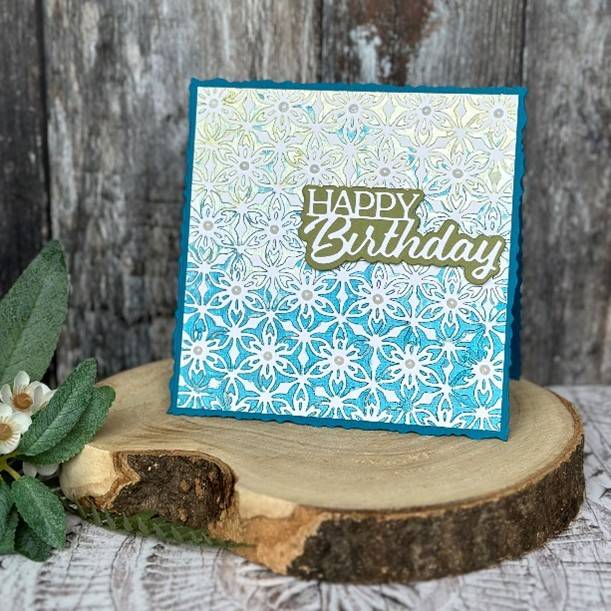 - Bright White 12x12 Card
- Teal Blue Card
- Olive Green Card
- Mint Tea Embellishment Mousse
- Pacific Teal Embellishment Mousse
- Nuvo Dream Drops Golden Shimmer
- Double Sided Foam Tape
- Happy Birthday Sentiment Die Set
- Corsage Kaleidoscope Texture Panel Die Set
- Tonic Studios Tangerine Die Cutting Machine
- Nuvo Media Spatulas
- Nuvo Deluxe Adhesive
- Scoreboard and tool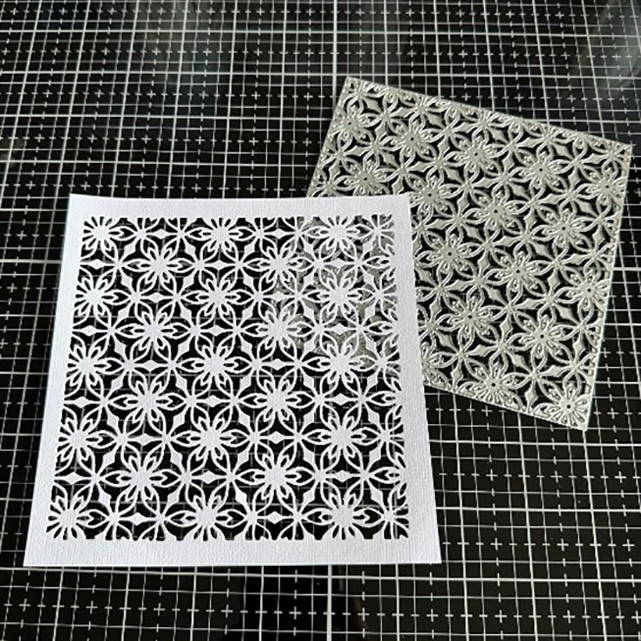 Begin making your stencil by die cutting the Corsage Kaleidoscope Texture Panel Die from a piece of bright white card.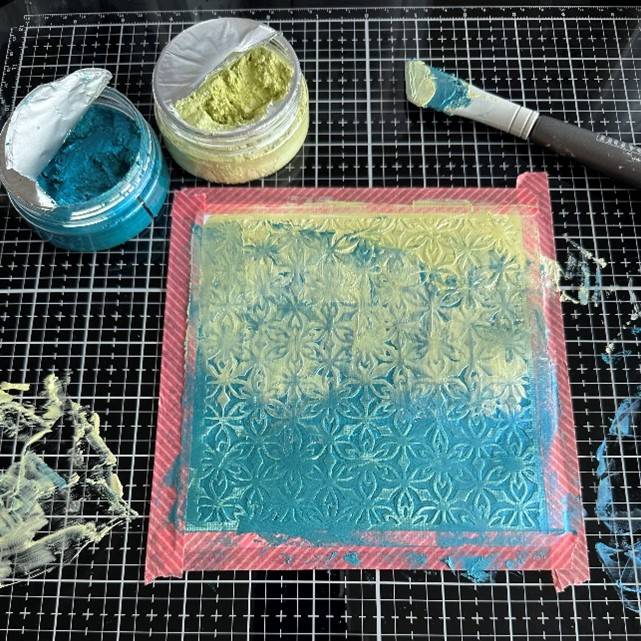 Place the stencil you created on top of another piece of bright white card and stick down onto your glass mat with washi tape. Use your spatula to smooth Pacific Teal Embellishment Mousse over the bottom half of your card. Then repeat with Mint Tea Embellishment Mousse on the top half of your card.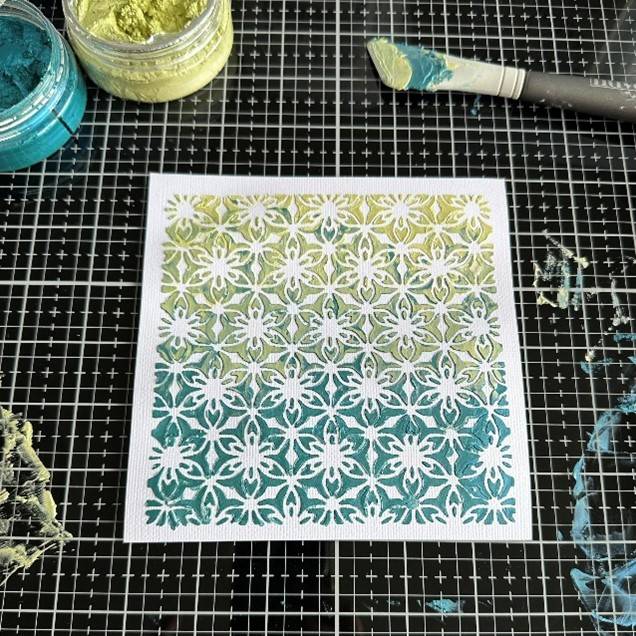 Peel away the washi tape straight away and leave to air dry. Trim the edges once dry with a paper trimmer so you are left with a 6" square without any white edges.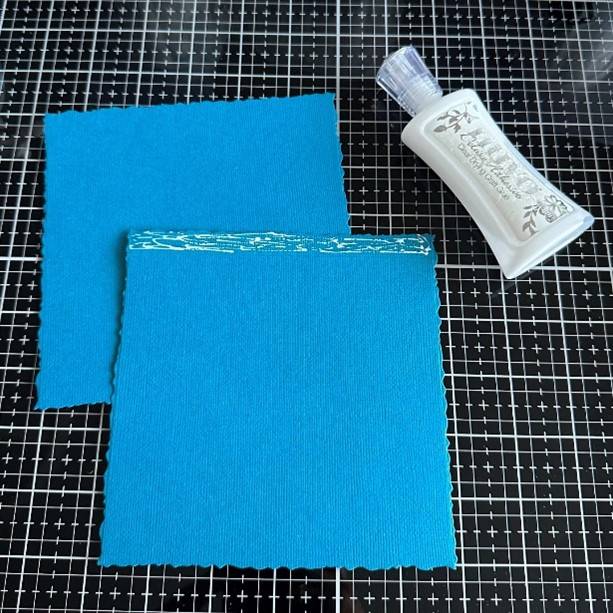 To make the card base, die cut 2 of the wavy edged squares from the Die set and score along one edge 1cm from the top. Add glue to the scored edge and stick to the other card to create a top folding card.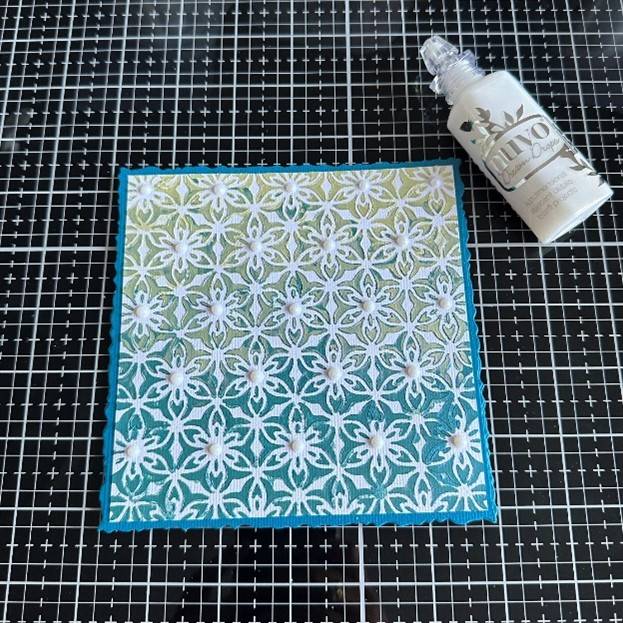 Stick the dry stencilled card to the top of the card base with glue. Add Nuvo dream drops in the centre of all the flowers as shown and leave to dry.
Die cut the happy birthday sentiment from olive green and white cardstock and stick together with glue.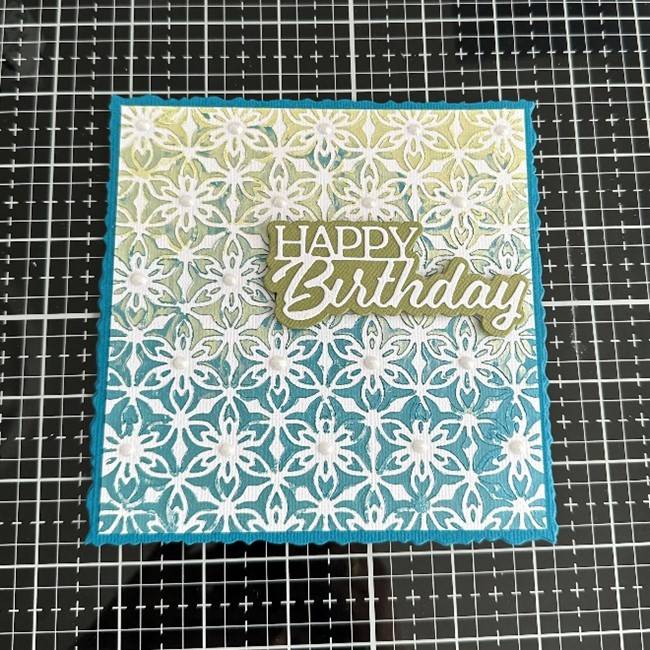 Adhere the sentiment to the card base with double sided foam tape as shown.