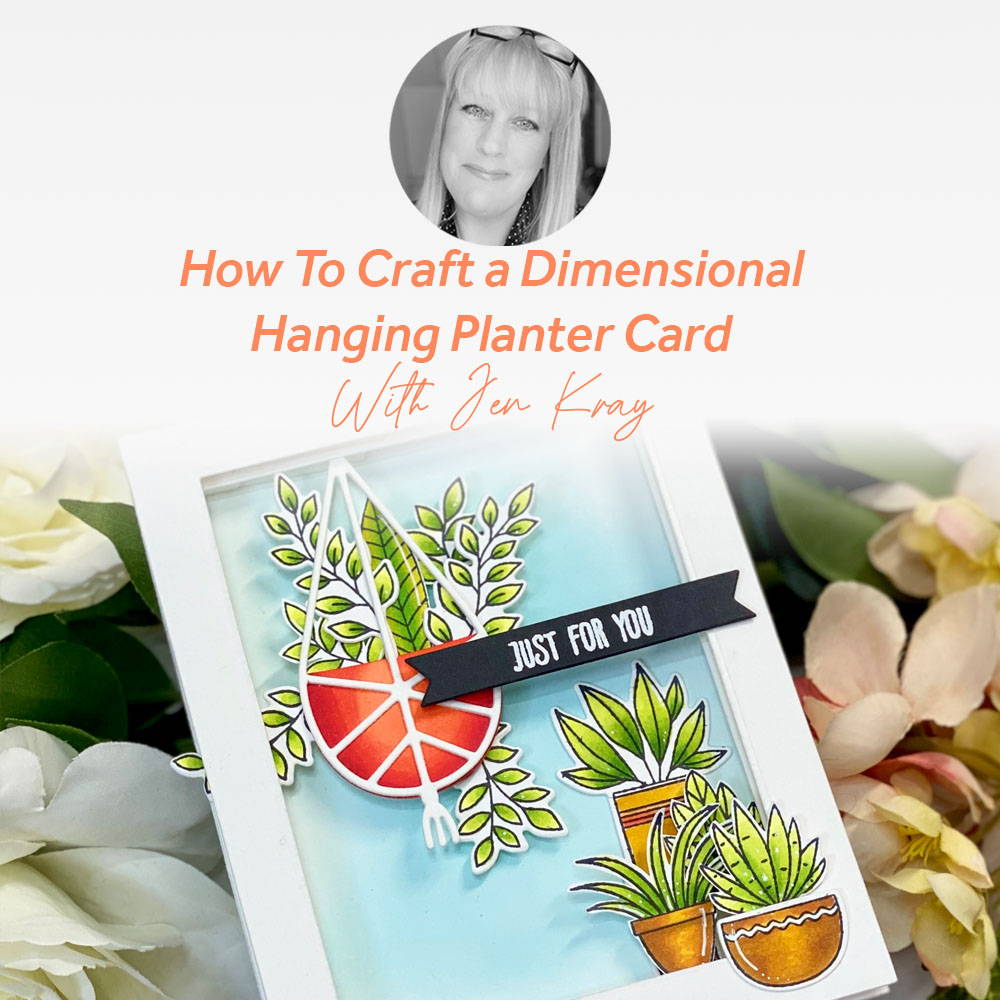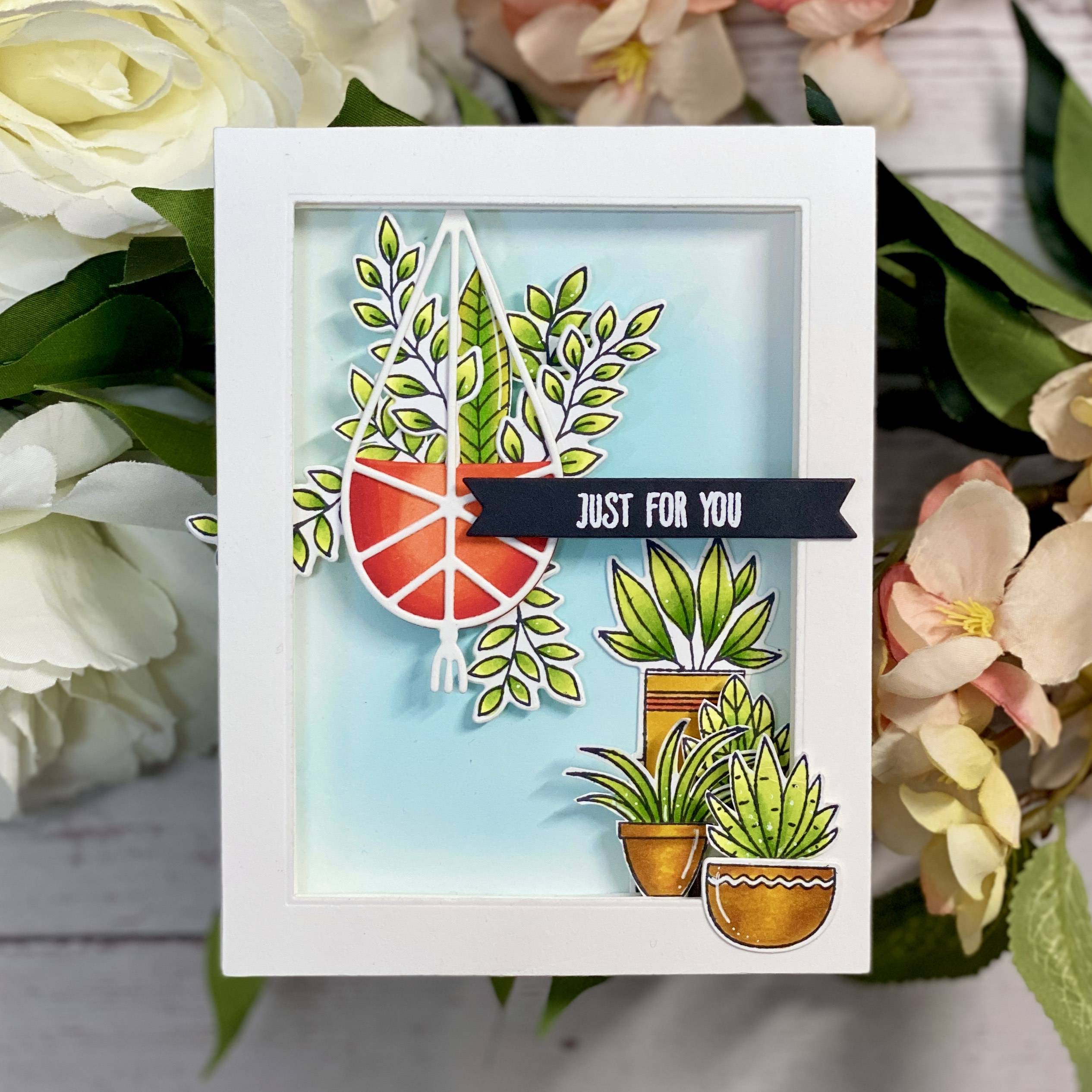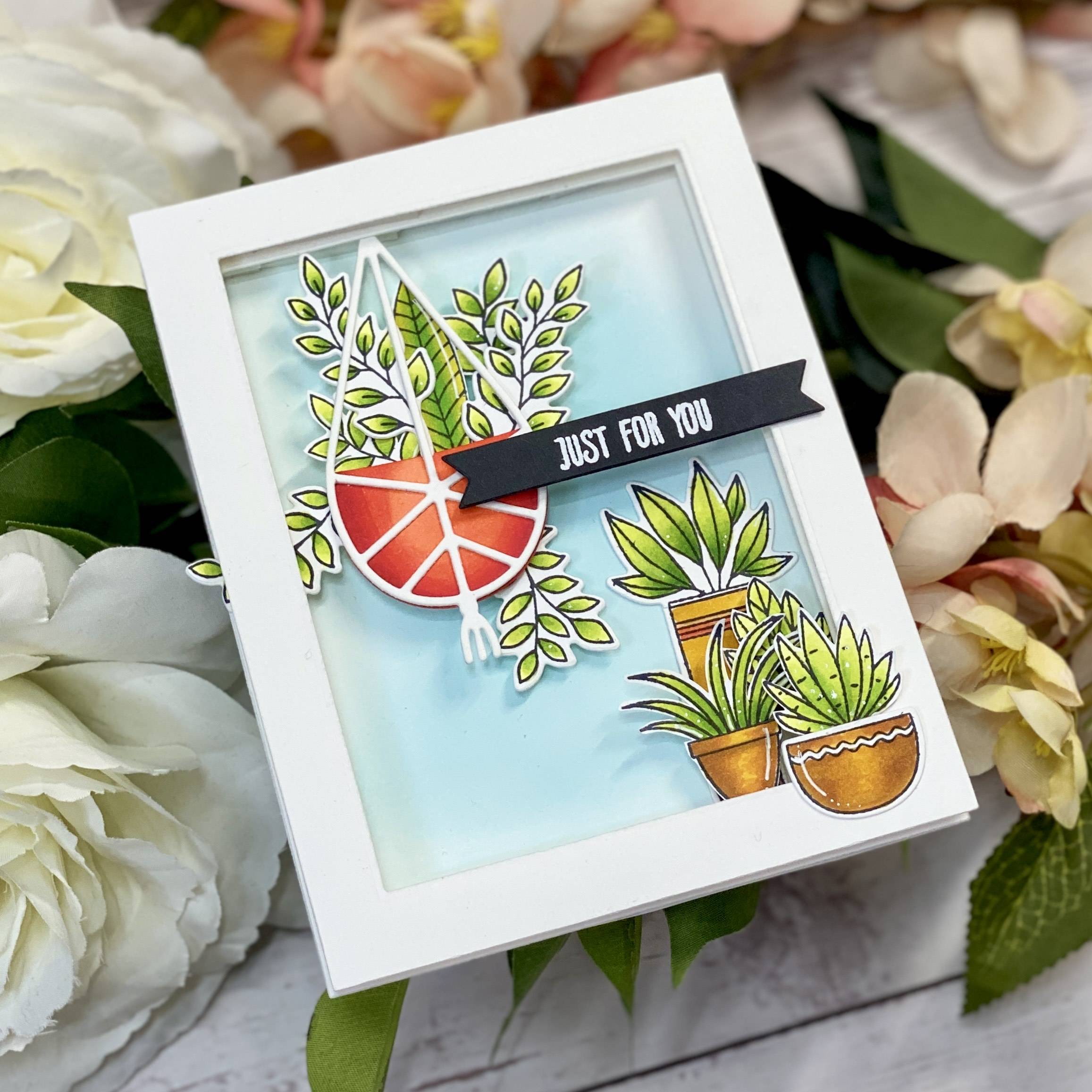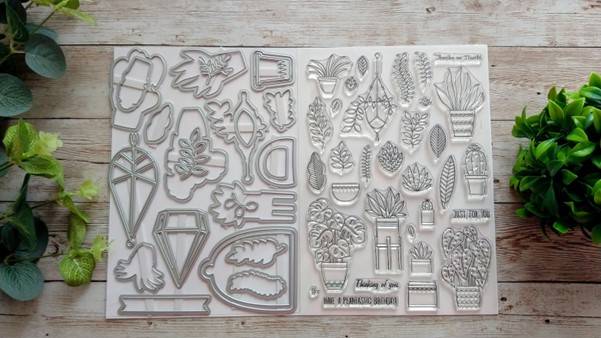 - A2 card blank
- Black card
- White smooth card, alcohol marker friendly
- Alcohol Markers
- Scissors
- White embossing powder
- Die cutting machine
- Stamping platform
- Shaker foam or foam pads, wet adhesive
- White gel pen
- Nuvo Hybrid Ink, Black Shadow
- Nuvo Diamond Ink Pad, Blue Mineral (part of Sweet Sorbet trio)
- Tonic Super Trimmer
- Removable tape to hold die cuts down.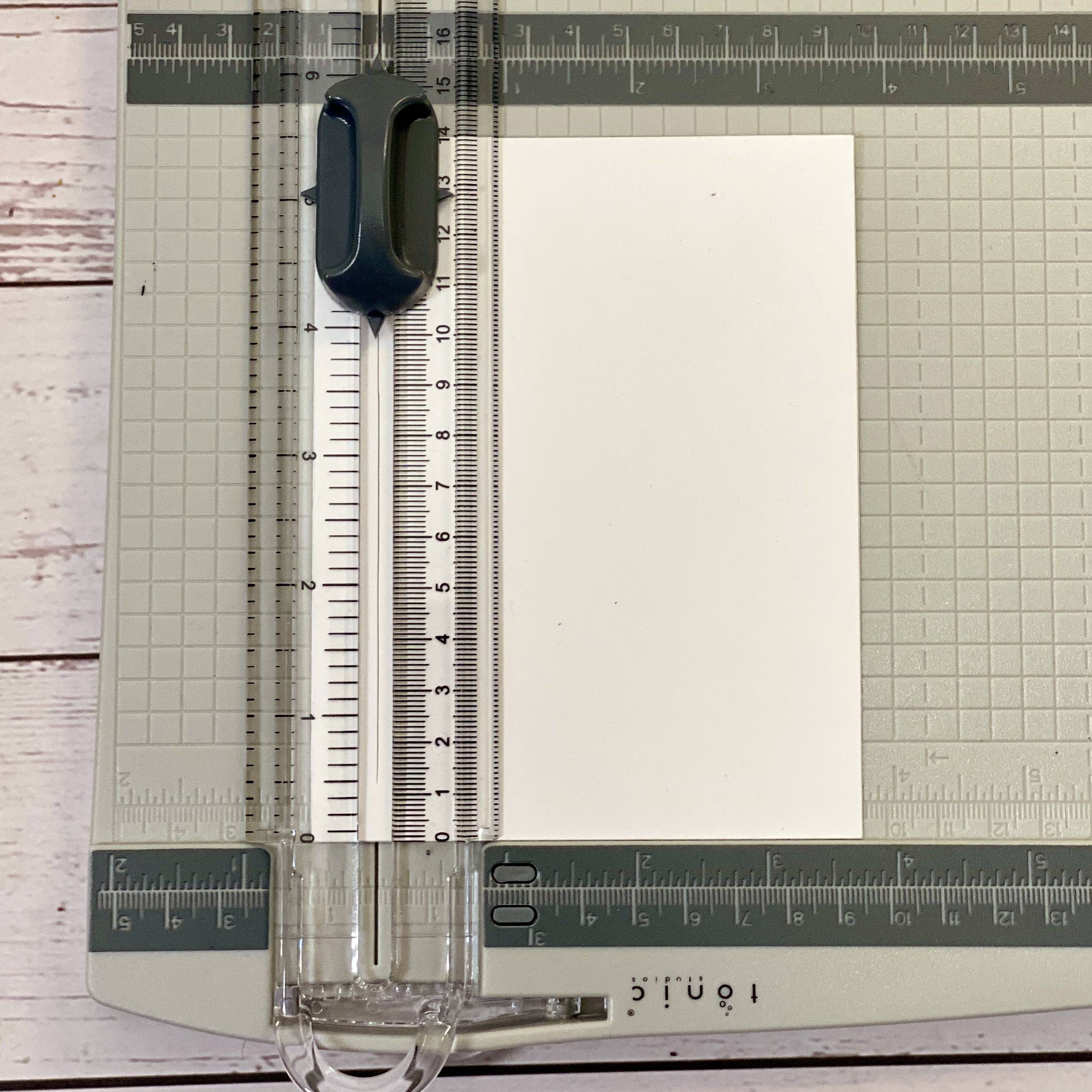 Trim two pieces of white smooth card to 5.5" x 4.25" or A2 size. To make the card frame, line up your card panel to create half of an inch border.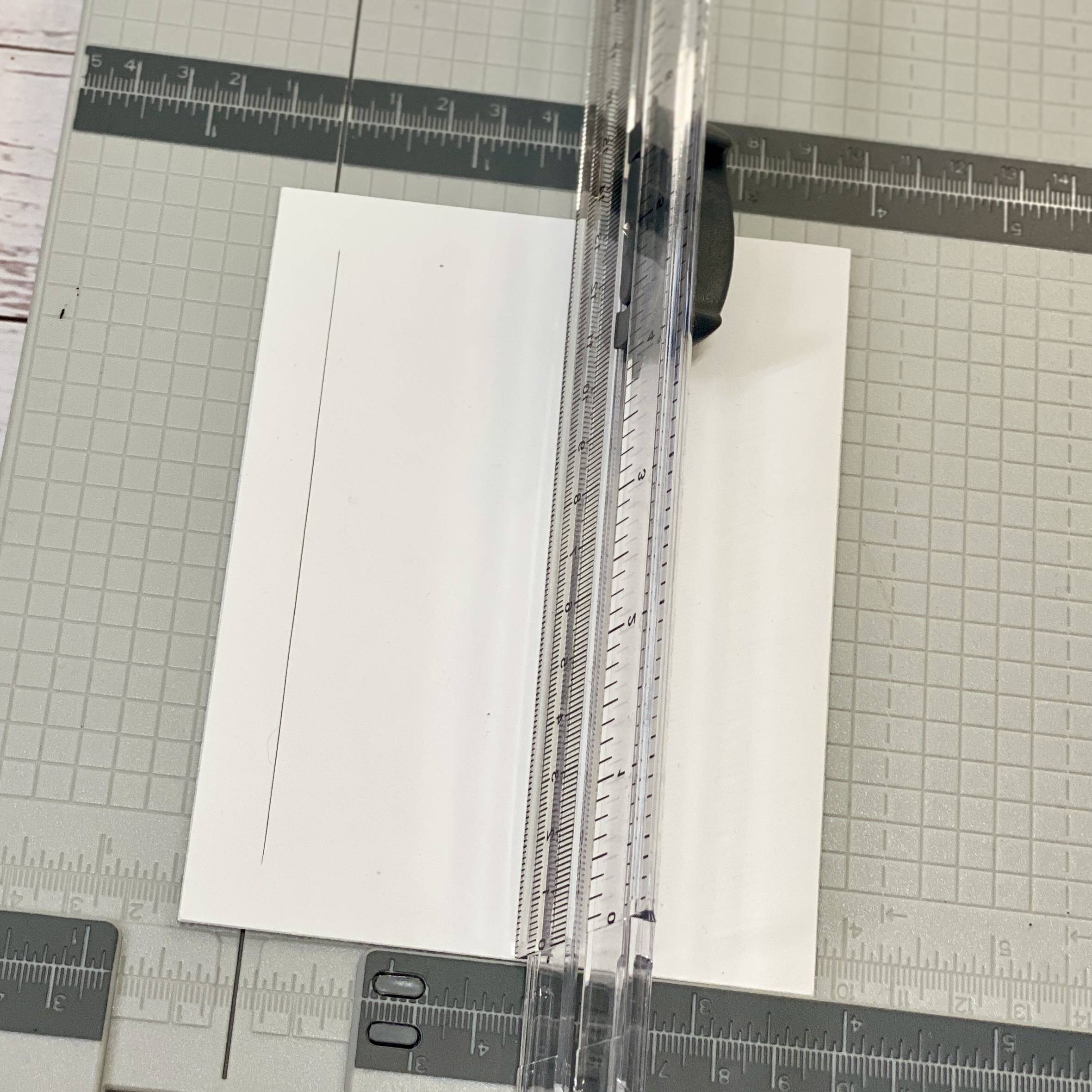 Use the double side arrows on the super trimmer to ensure your cuts are precise. Once each side is cut, leaving a half inch border, rotate and repeat.
Once all 4 sides have been cut, you will be left with a perfect frame. Repeat this to ensure you have two frames. Alternatively, you could use a set of A2 dies to create the frame.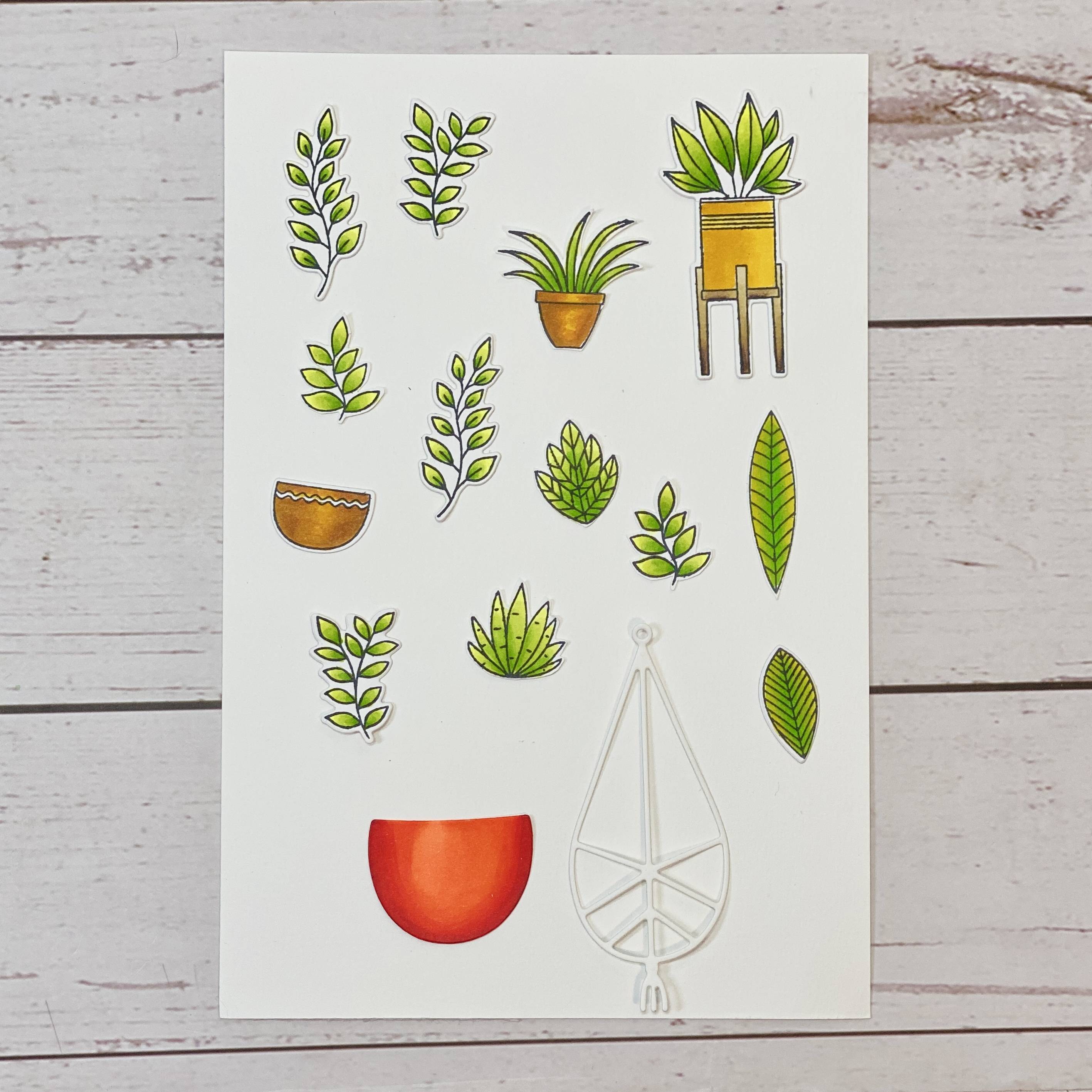 Stamp out the leaves, and flower pots onto Alcohol friendly cardstock, and color with alcohol markers. Once dry, add a few white gel pen details to those images. Die cut the images and the plant hanger twice and large planter in smooth white card. Color the large planter.
Adhere one of the plant holders to the back of the frame.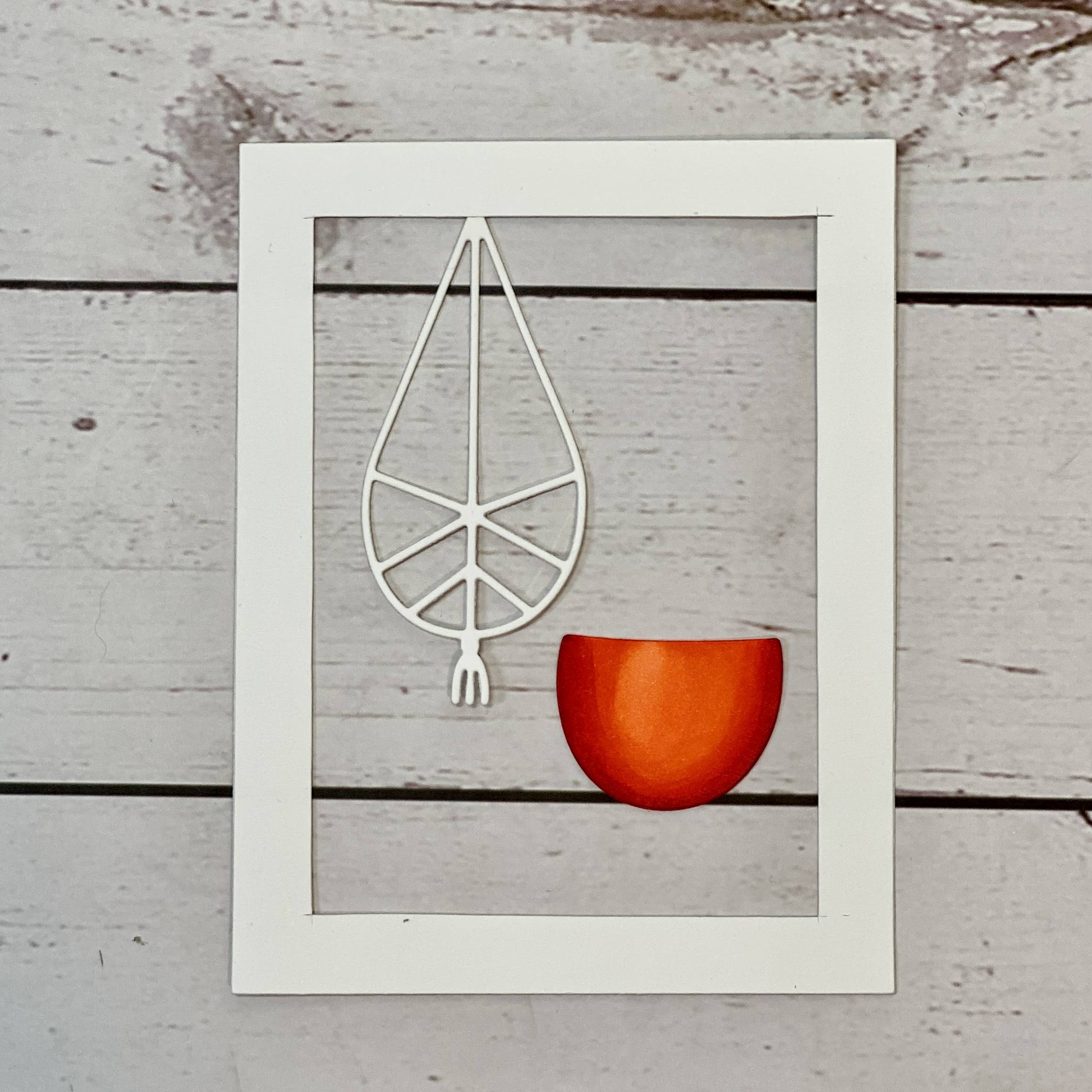 Carefully glue the colored plant holder into the hanger, and then stick the second plant hanger behind. This gives the hanger a little extra durability.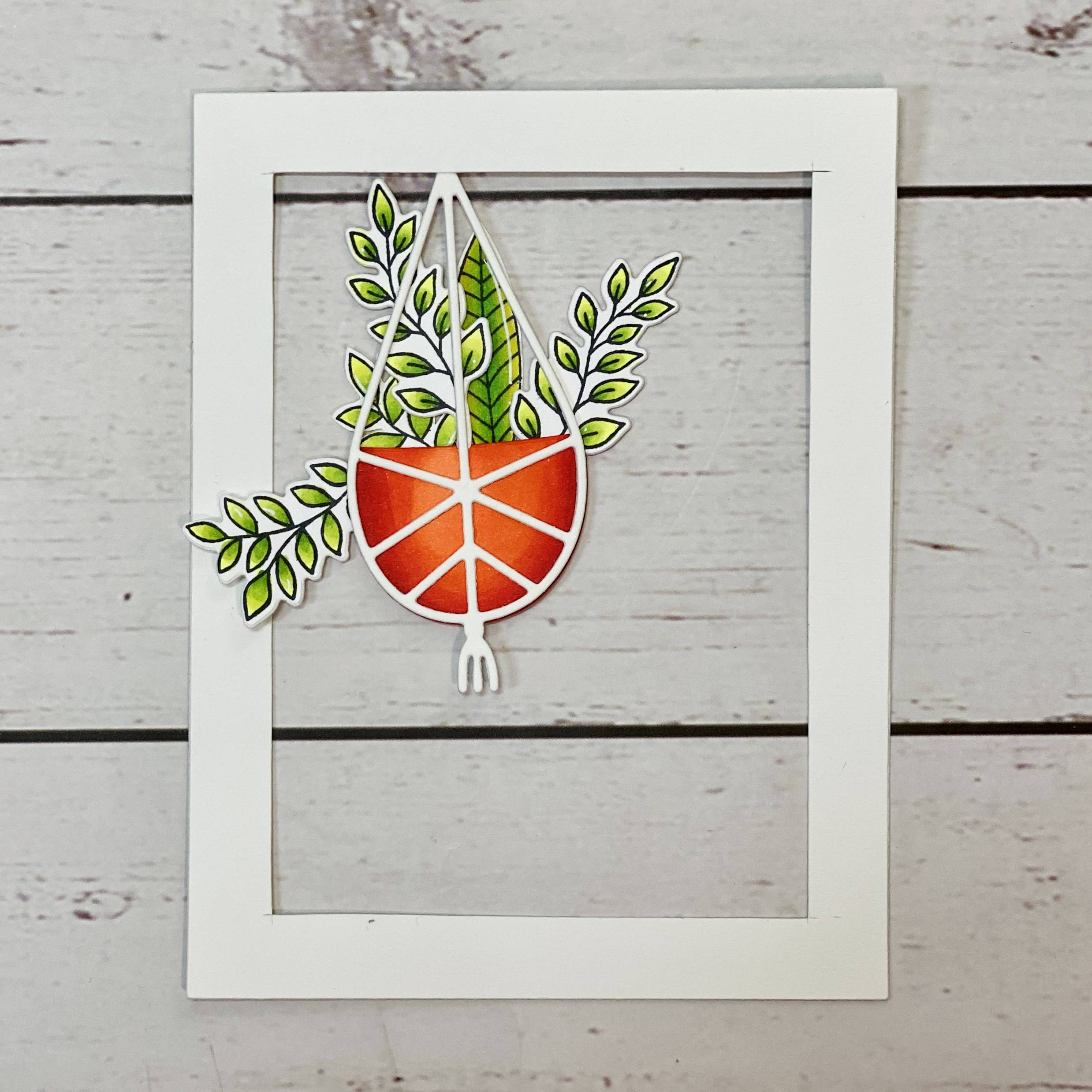 Add some of the leaves to the hanger.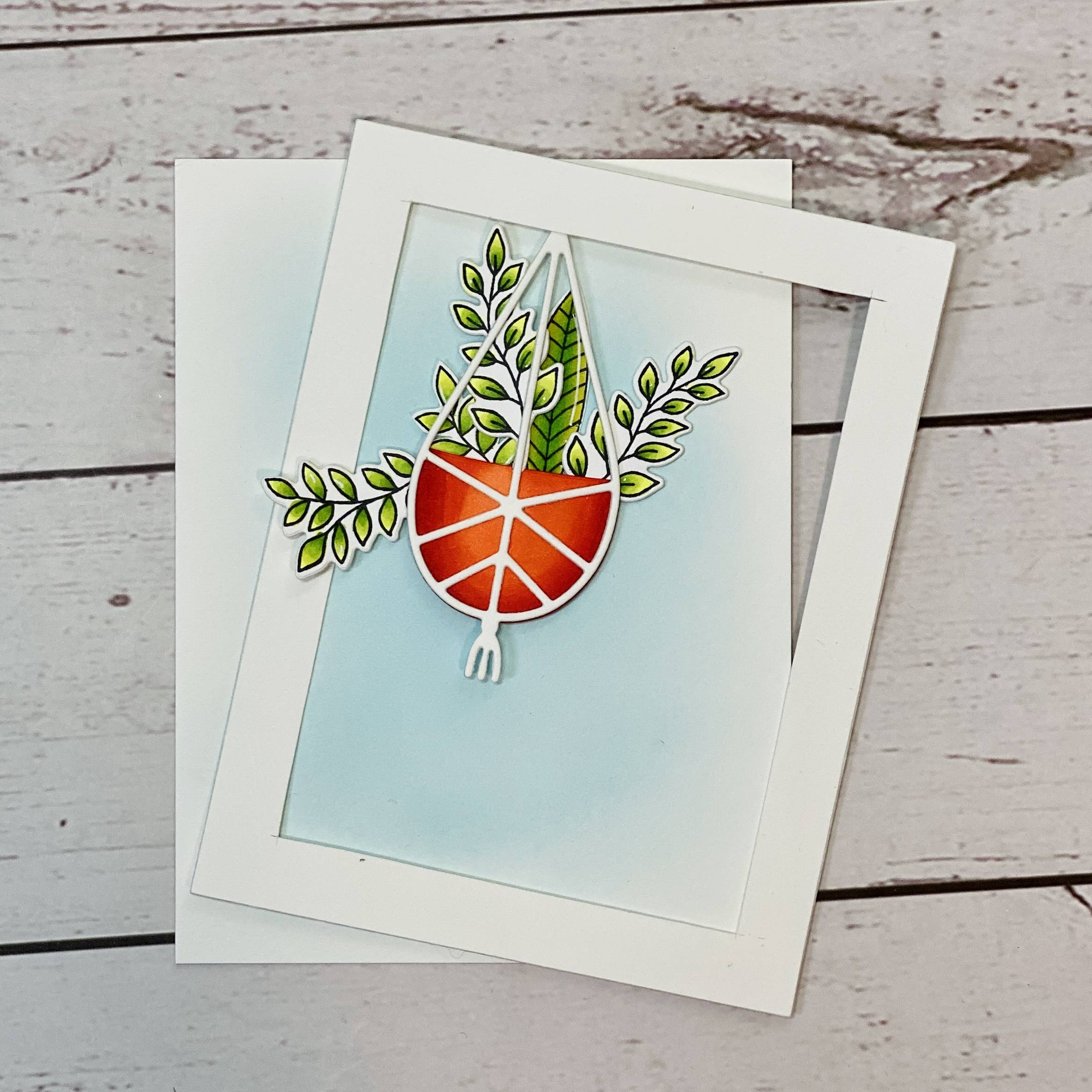 Trim a piece of white smooth card, 5.5" x 4.25" or A2 size. Use Blue Mineral (or any light blue) Hybrid ink to create a soft blue background.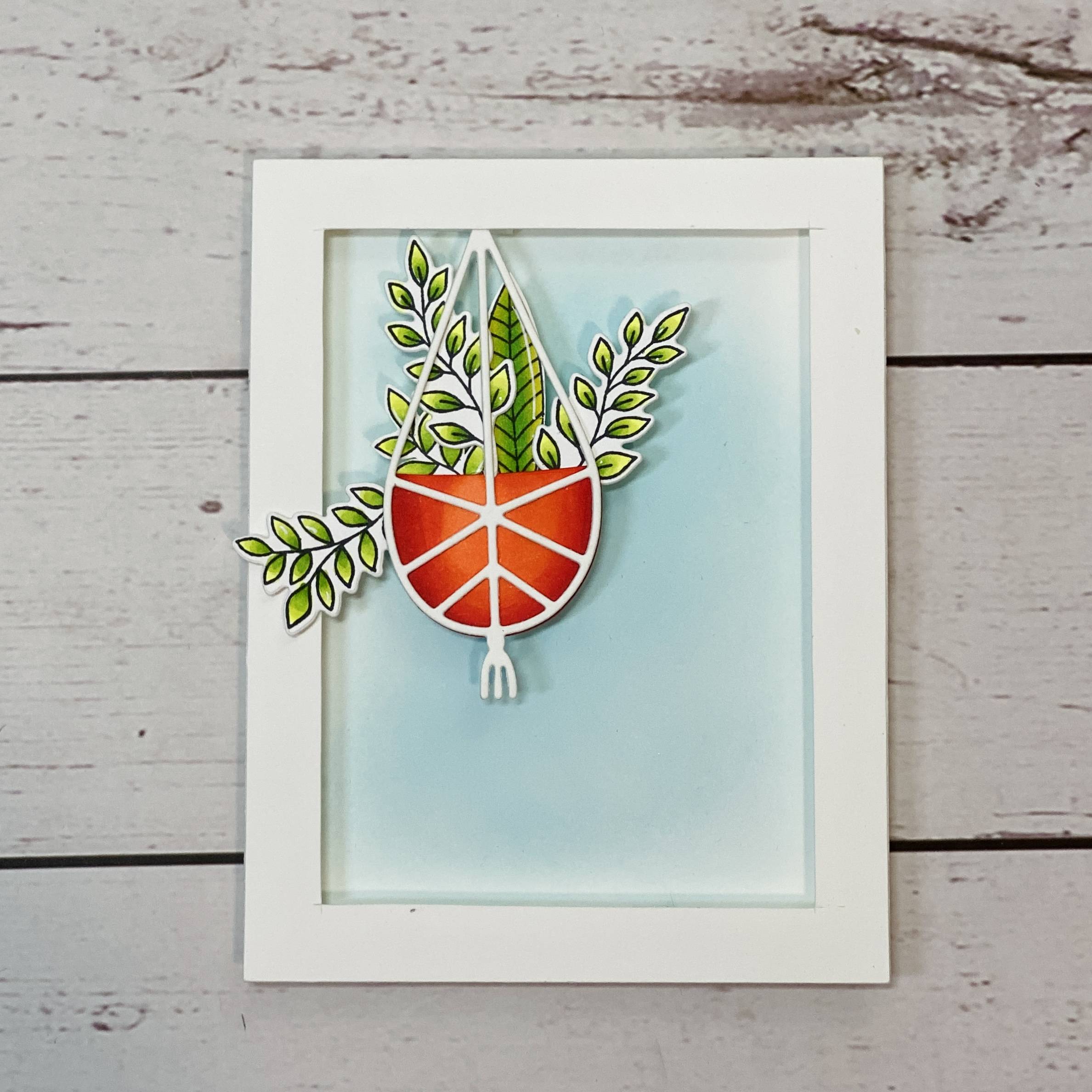 Use 4mm foam pads (2mm double stacked) or shaker tape to add your frame to the background panel.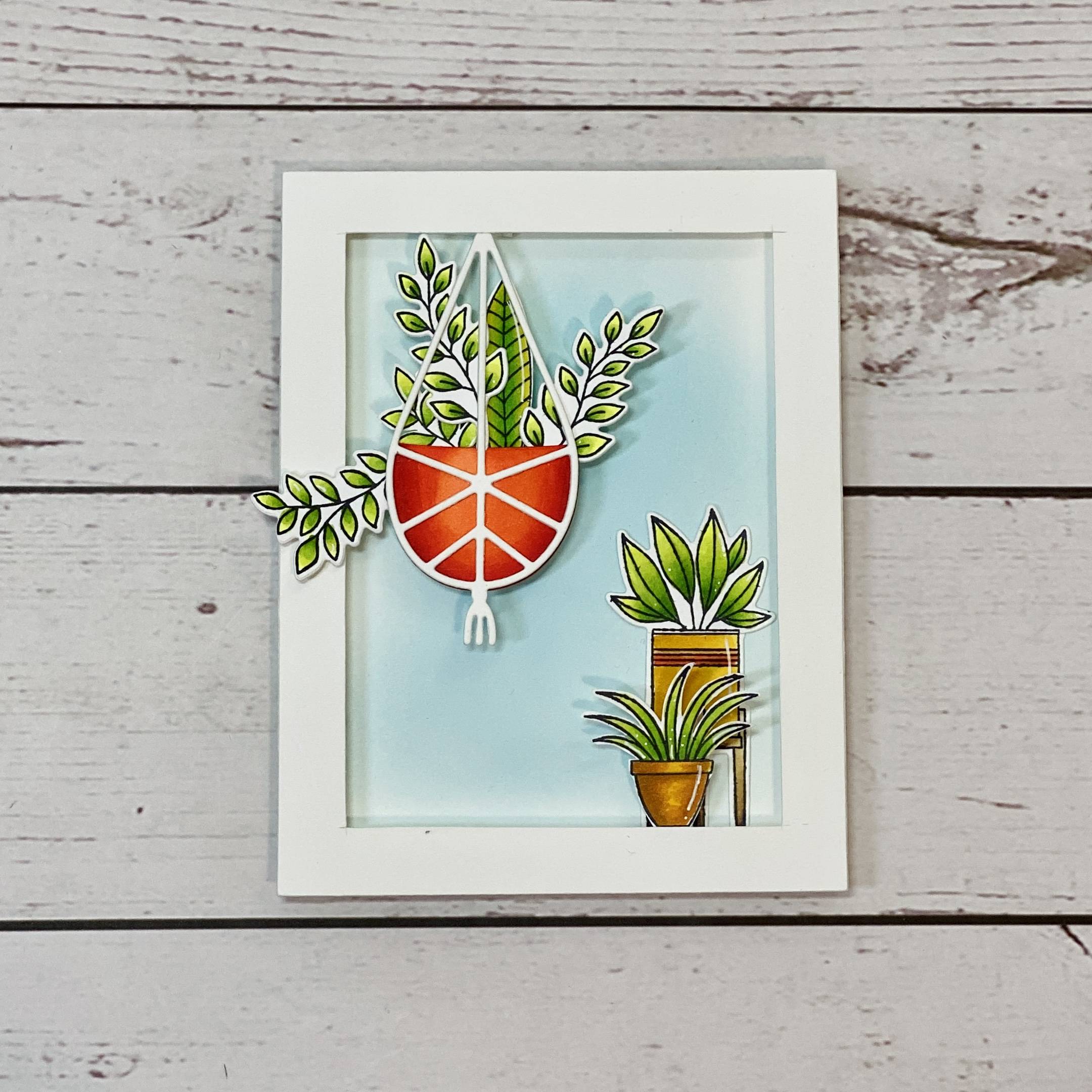 Add two planters to the bottom right of the card.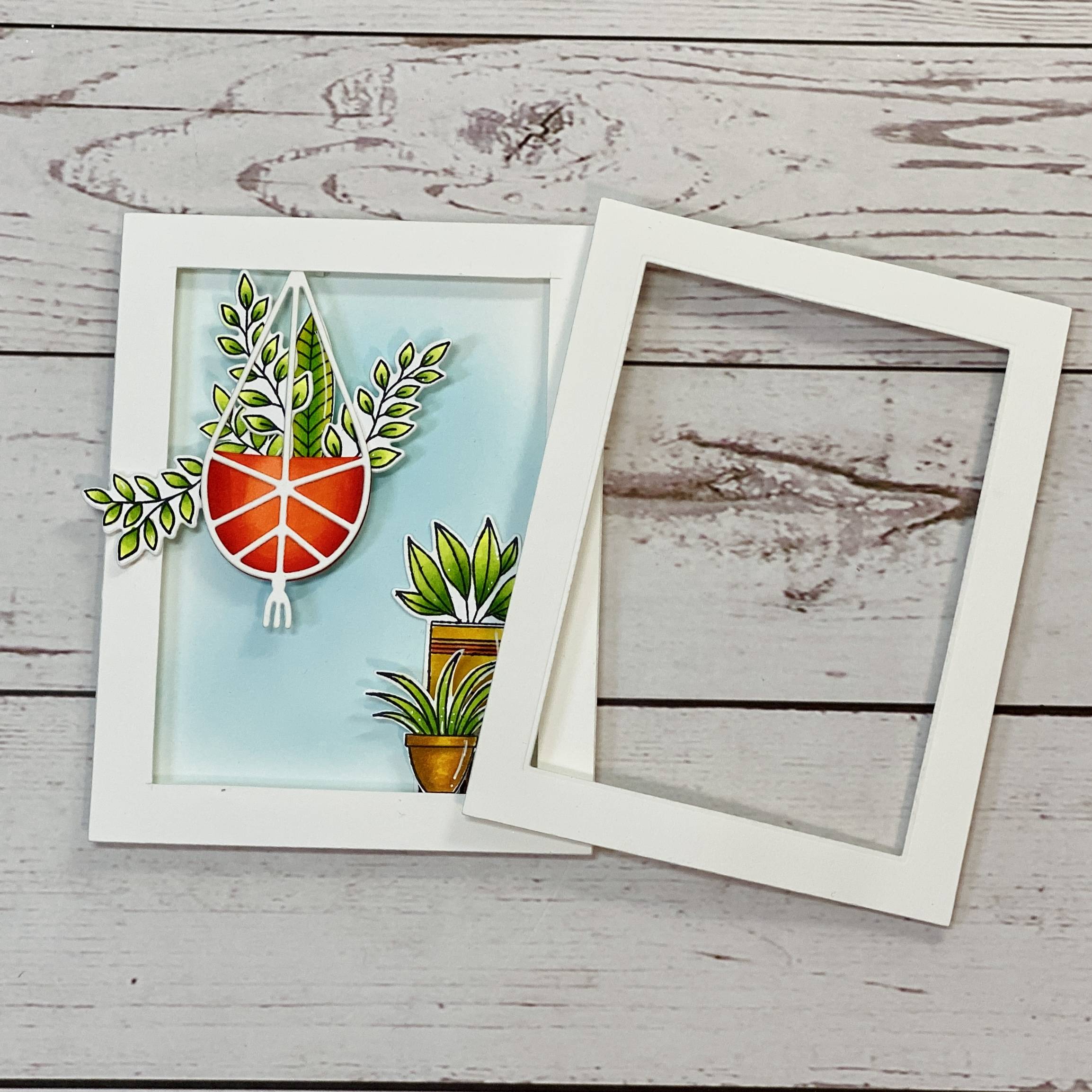 Place foam pads on the other frame previously cut out (steps 1-3)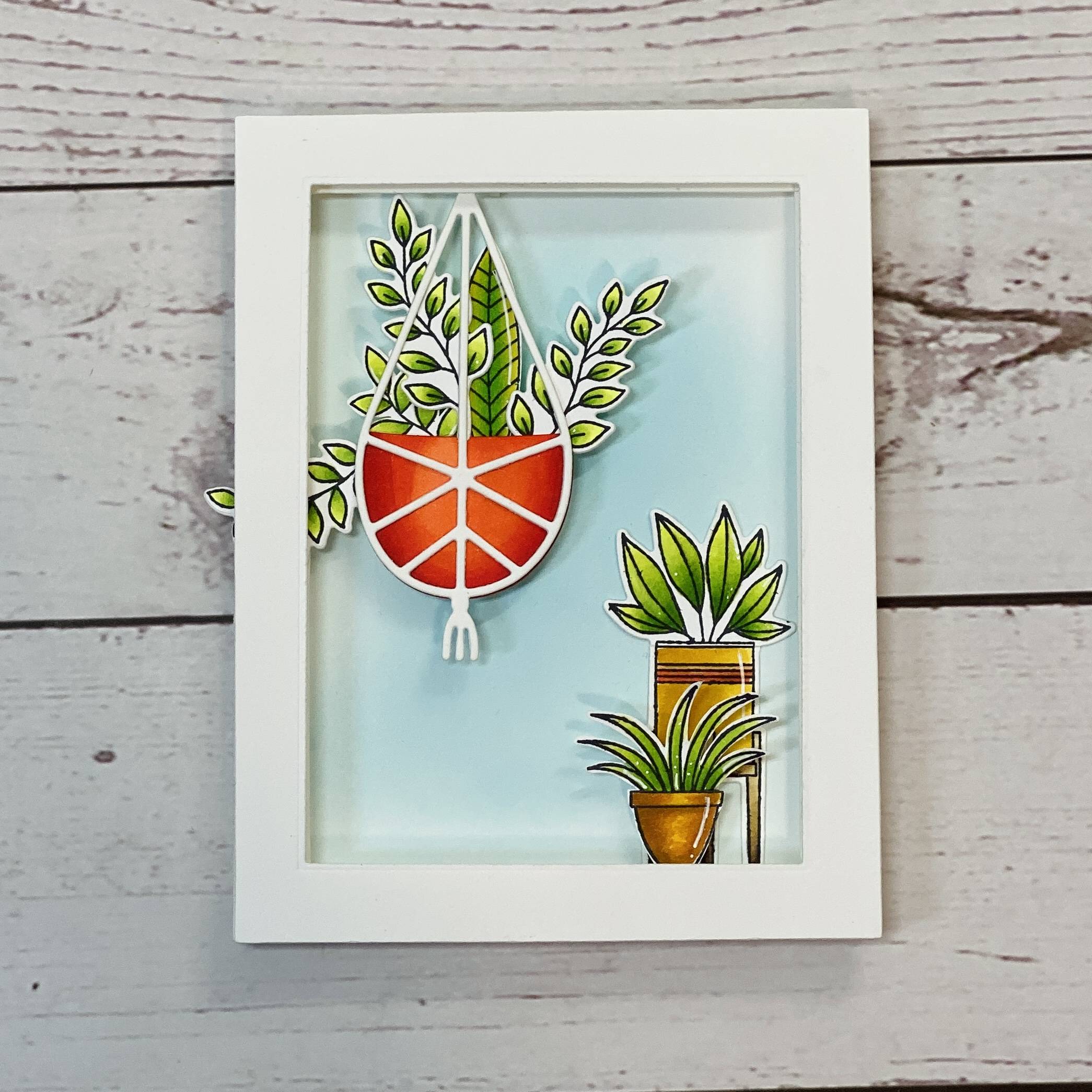 Add the second frame directly over the top.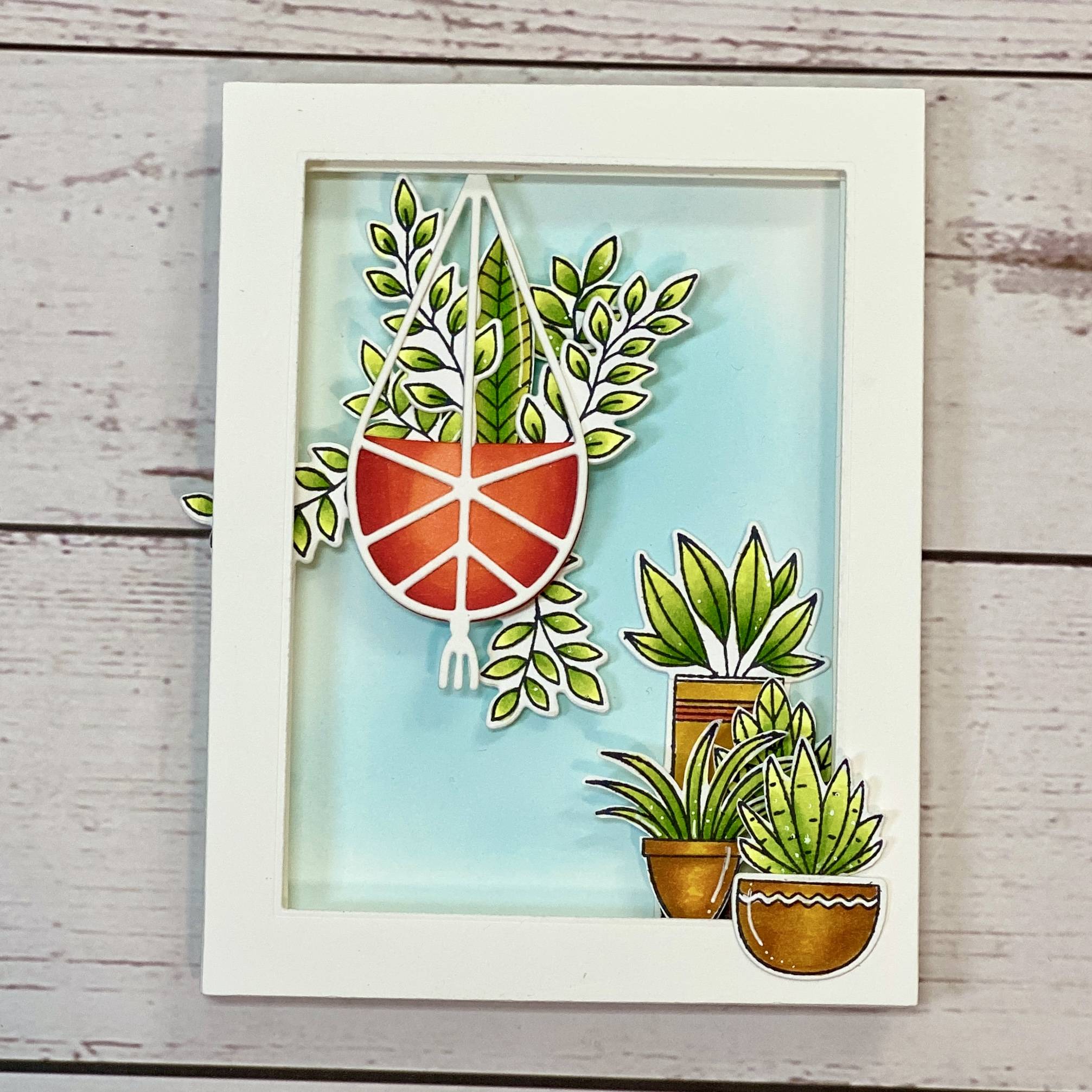 Add another leaf to the bottom of the hanging planter. Add a plant pot directly onto the frame in the bottom right corner.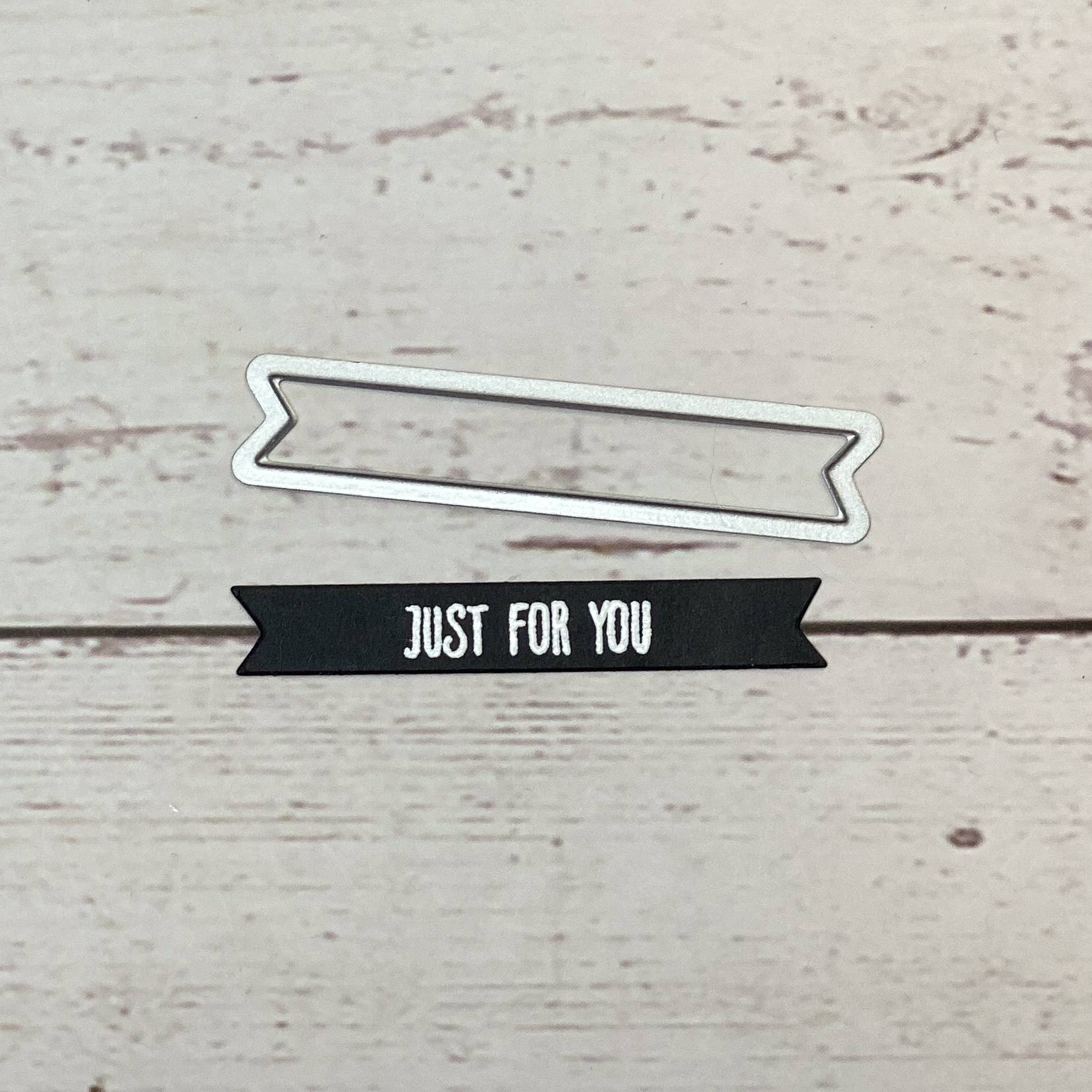 White heat emboss, 'just for you' onto black cardstock, and die cut with the banner included in this set.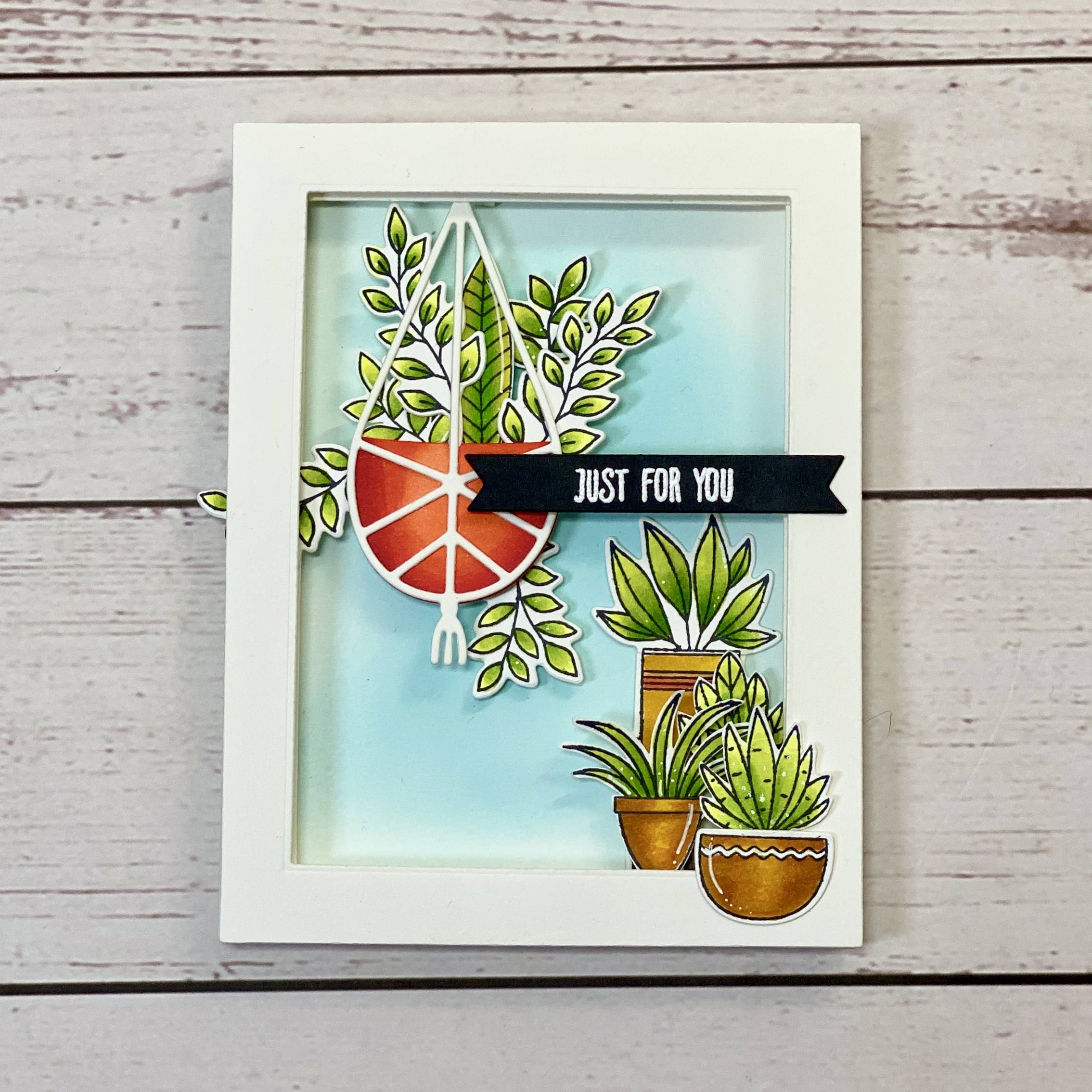 Adhere the sentiment, and then add your dimensional card to an A2 cardbase.